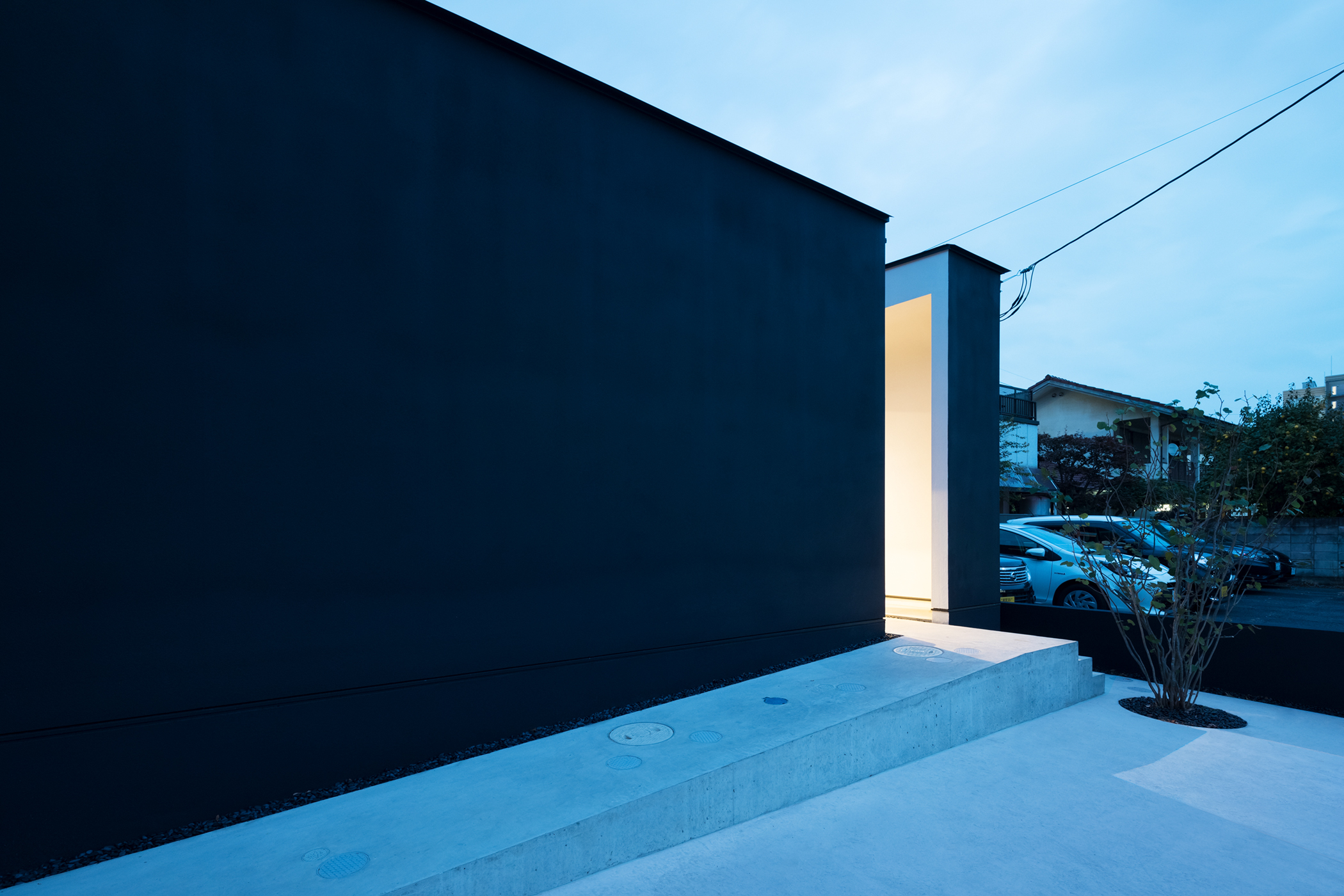 이 집은 일본의 서예가 쇼-카(Sho-ka)가 도심 지역인 도쿄에서 그녀의 고향으로 돌아와 일상을 친구들과 그리고 그녀의 예술 작품과 보내기 위한 곳이다. 이를 위해 갤러리 공간과 주거 공간을 혼합된 평면이 계획됐고, 이러한 혼합으로 개인 공간은 점진적으로 입구부터 안쪽으로 확장된다. 연속적인 천창이 있는 곳은 전시 벽으로 구성됐다. 일본의 건축주가 준비한 일본식 미닫이 문인 후스마(일본 건축의 나무틀을 짜서 두꺼운 헝겊이나 종이를 바른 문)는 공공 영역 사이에 설치됐다. 작은 게스트 룸인 2층에 위치한 일본식 방은 외관상으로 1층의 평면과 보조를 맞춘다. 1층과 대조하여, 천창에서 들어오는 약간의 빛은 어두운 전통적인 일본식 방의 벽으로 쏟아진다. 이 벽은 집의 정체성을 드러낼 뿐만 아니라 방문객의 눈이 어둠에 적응했을 때 갤러리 공간을 발견하게 한다.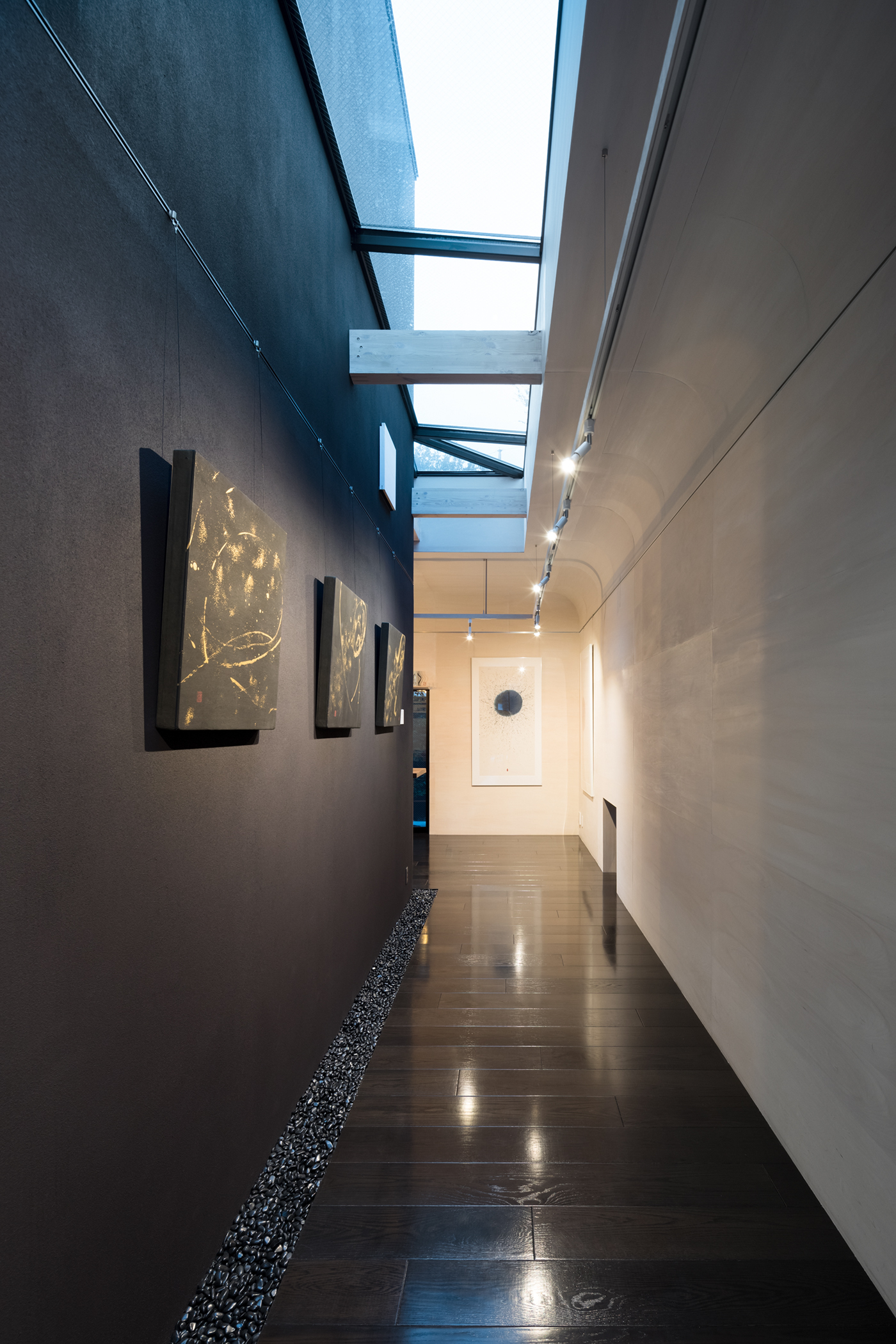 This house is for Japanese calligrapher Sho-ka to spend her daily life with friends and her art works after coming back to her hometown from the city center Tokyo. For this, the plan with combined gallery space and living space has designed, and with this combination the private space became gradually expanded from the entrance. A space with continuous skylight is composed with exhibition walls. Fusuma (A door of Japanese architecture covered with thick clothes or paper on wooden frame), a Japanese-style sliding door prepared by a Japanese architect, was installed between public areas. The Japanese-style room, located on the second floor, a small guest room, is in line with the floor plan on the first floor. In contrast to the ground floor, a little light from the skylight pours into the walls of a dark traditional Japanese room. This wall not only reveals the identity of the house, but also allows visitors to discover gallery spaces when their eyes are adapted to the darkness.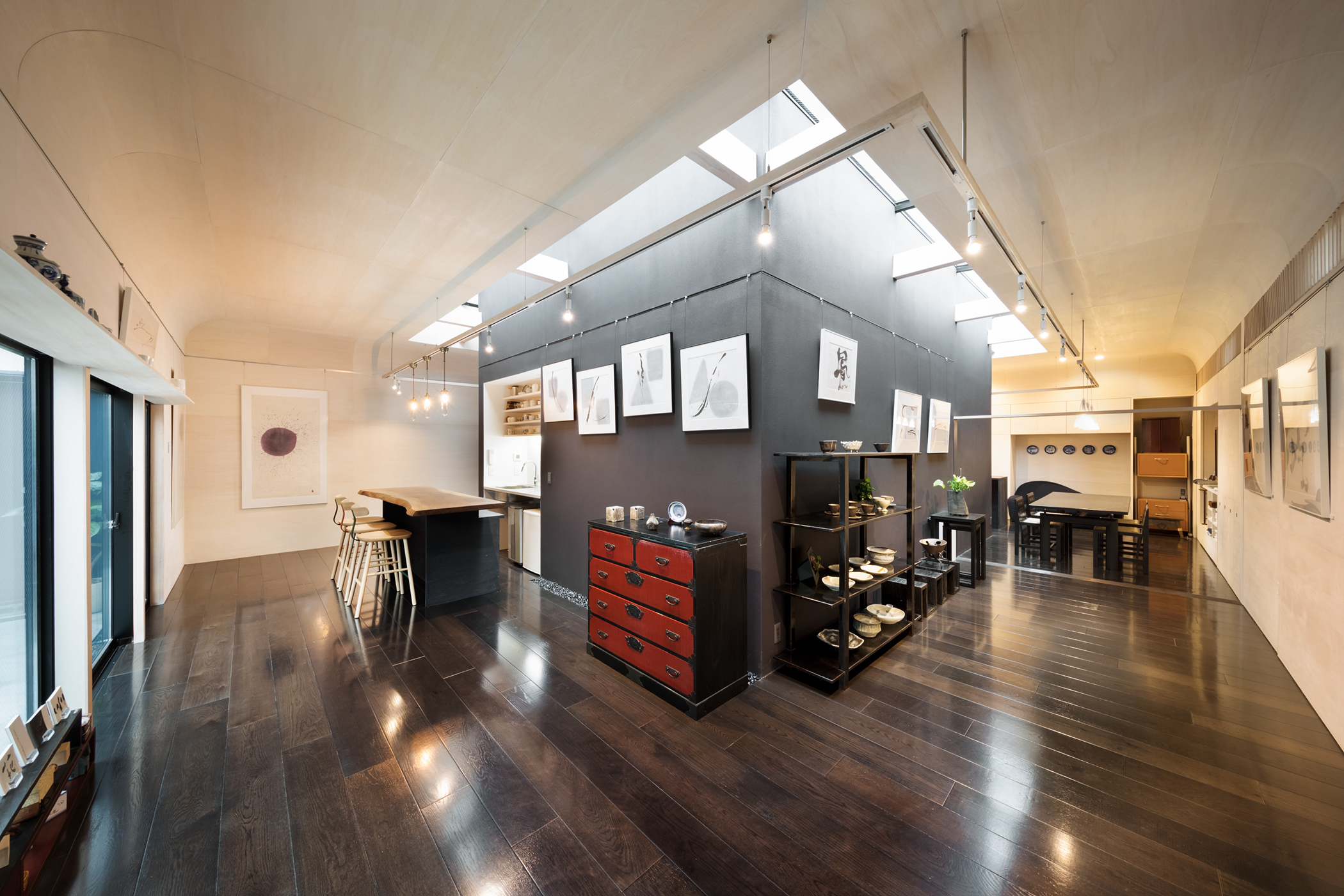 건축가 Miurashin Architect + Associates
위치 Gunma, Japan
대지면적 224.39㎡
건축면적 112.75㎡
연면적 133.77㎡
준공 2017
사진작가 Takumi Ota
해당 프로젝트는 건축문화 2020년 8월호(Vol. 471)에 게재되었습니다.
The project was published in the August, 2020 recent projects of the magazine(Vol. 471).
---
마실와이드 | 등록번호 : 서울, 아03630 | 등록일자 : 2015년 03월 11일 | 마실와이드 | 발행ㆍ편집인 : 김명규 | 청소년보호책임자 : 최지희 | 발행소 : 서울시 마포구 월드컵로8길 45-8 1층 | 발행일자 : 매일