The Stud Farm Lipica is one of the most remarkable natural and cultural monuments in Slovenia. The area of cultivated karst landscape comprises laid-out pastures and meadow areas featuring protective fences, oak groves, and tree lanes. Lipica's historic built core emerged as a whole in the early decades of the 17th century and, through the ages, it continued to develop. In the 1970s, large tourist accommodation buildings were constructed in response to the exceptionalism of Stud Farm Lipica piquing the interest of visitors from across the world.
Hotel Maestoso is the largest of all of the tourist accommodation structures in Lipica, and it serves as the primary point of contact between visitors and the stud farm environment. Its relatively aggressive appearance - due to the use of architectural elements of a specific period - poses a strong, even distracting contrast with the smoothness of the access paths used to access the complex as a whole. A distinctive line of white fences, undulating among the green tree lanes and upkept natural landscape of grazing herds of celebrated white horses, abruptly terminates at the parking area and overbearing presence of an existing hotel building.
A primary focus in designing the renovation and expansion of the hotel was to find a way to tone down the building's presence in the space. That focus led to a plan to de-materialize the built masses. The proposed intervention was to purge the hotel's facade of all added architectural elements, and to unify the structure's expression by establishing a new, light load-bearing structure of balconies. The new structural membrane that envelops the entire hotel and swimming pool area establishes a sort of buffer between the buildings and the landscape. The interplay of light and shadows breaks down the monolithic built masses and, together with the envisaged greening of the existing volume with climbing plants, de-materializes the building to the greatest extent possible, while endowing it with a distinctive and recognizable character.
The interiors of the renovated hotel and pool section are designed as a modern interpretation of the interior spaces of the horse stables. Accordingly, the public program is designed as a particularly flexible space, with folding partition walls making it adaptable to any given need. The existing building was stripped to its raw concrete structure, which remains visible and acts as a suitable frame for the minimal additional interventions, ensuring a warm expression of the interior space. The use of materials found in stables, carefully designed lighting, and small, movable furnishings combine to form a warm space that logically enhances the unique program and location of the complex.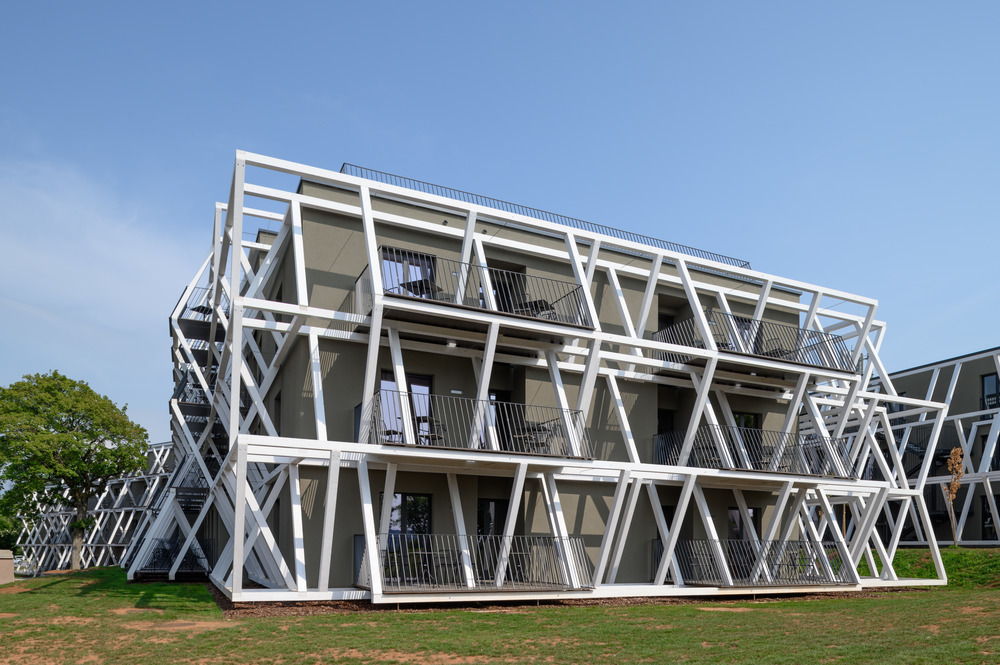 Stud Farm Lipica는 슬로베니아에서 가장 주목할 만한 자연 문화유적 중 하나다. 경작된 카르스트 경관 지역은 펼쳐진 목초지와 보호 울타리, 참나무 숲 및 가로수길을 특징으로 하는 초원으로 이루어져 있다. Lipica의 역사적인 건물들은 17세기 초반에 전체적으로 등장했으며 여러 시대를 거치면서 계속 발전했다. 1970년대에는 Stud Farm Lipica의 특별함에 부응하여 대규모 관광숙박시설이 건설되어 전 세계 방문객들의 관심을 끌었다.
Hotel Maestoso는 Lipica에 있는 모든 관광 숙박 시설 건물 중 가장 크며 방문객과 스터드 농장 환경 사이의 주요 접점 역할을 한다. 특정 시대의 건축적 요소를 사용하여 상대적으로 공격적인 외관은 단지 전체에 접근하는 데 사용되는 부드러운 진입로와 강력하고 심지어 산만한 대조를 이룬다. 푸른 나무 길 사이로 휘어진 흰색 울타리의 독특한 라인과 백마 떼를 방목하는 자연 경관은 기존 호텔 건물의 위로 압도적인 존재감을 드러낸다.
호텔의 리노베이션 및 확장을 설계할 때 주요 초점은 공간에서 건물의 존재감을 낮추는 방법을 찾는 것이었다. 그 초점은 건설된 대중을 비물질화하려는 계획으로 이어졌다. 제안된 개입은 추가된 모든 건축 요소의 호텔 파사드를 제거하고 발코니의 새롭고 가벼운 하중 지지 구조를 구축하여 구조의 표현을 통일하는 것이었다. 호텔과 수영장 전체를 감싸는 새로운 구조막은 건물과 풍경 사이에 일종의 완충장치를 형성한다. 빛과 그림자의 상호작용은 획일적으로 지어진 매스들을 무너뜨리고, 클라이밍 플랜트로 기존의 볼륨을 녹화하는 것과 함께, 독특하고 알아볼 수 있는 특성을 부여하면서 건물을 최대한으로 탈물질화한다.
새롭게 단장한 호텔과 수영장 구역의 내부는 마굿간 내부 공간을 현대적으로 해석하여 설계되었다. 따라서 공공 프로그램은 특히 유연한 공간으로 설계되었으며, 접히는 칸막이벽으로 인해 주어진 요구에 맞게 조정할 수 있다. 기존 건물은 원시 콘크리트 구조에서 벗겨져 눈에 띄고 최소한의 추가 개입에 적합한 프레임 역할을 하여 내부 공간의 따뜻함울 보장한다. 마구간에서 볼 수 있는 재료의 사용, 세심하게 설계된 조명, 작고 움직일 수 있는 가구가 결합되어 단지의 고유한 프로그램과 위치를 논리적으로 강화하는 따뜻한 공간을 형성한다.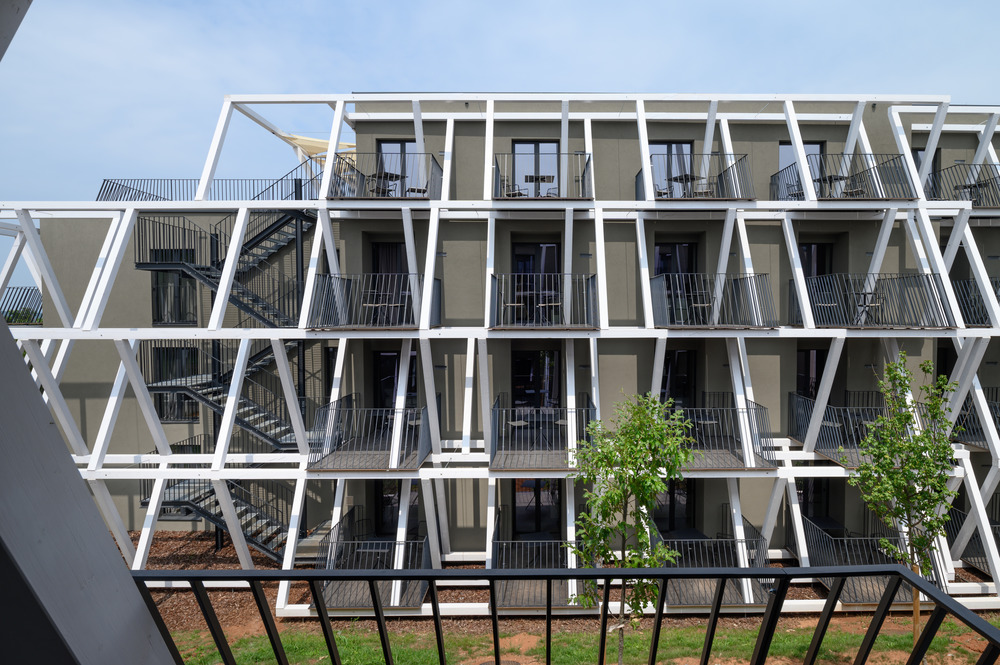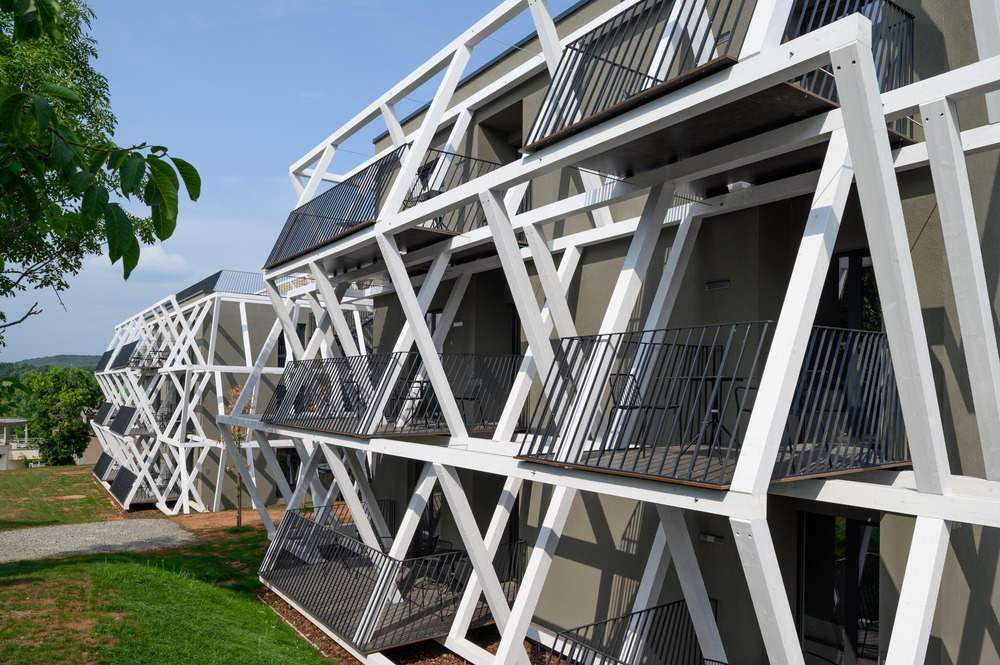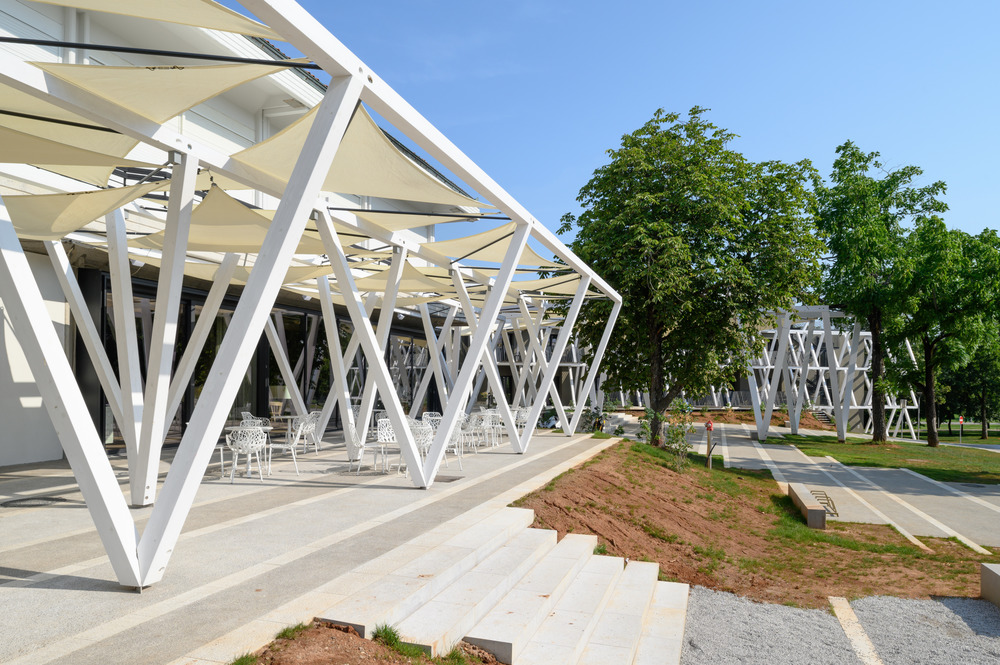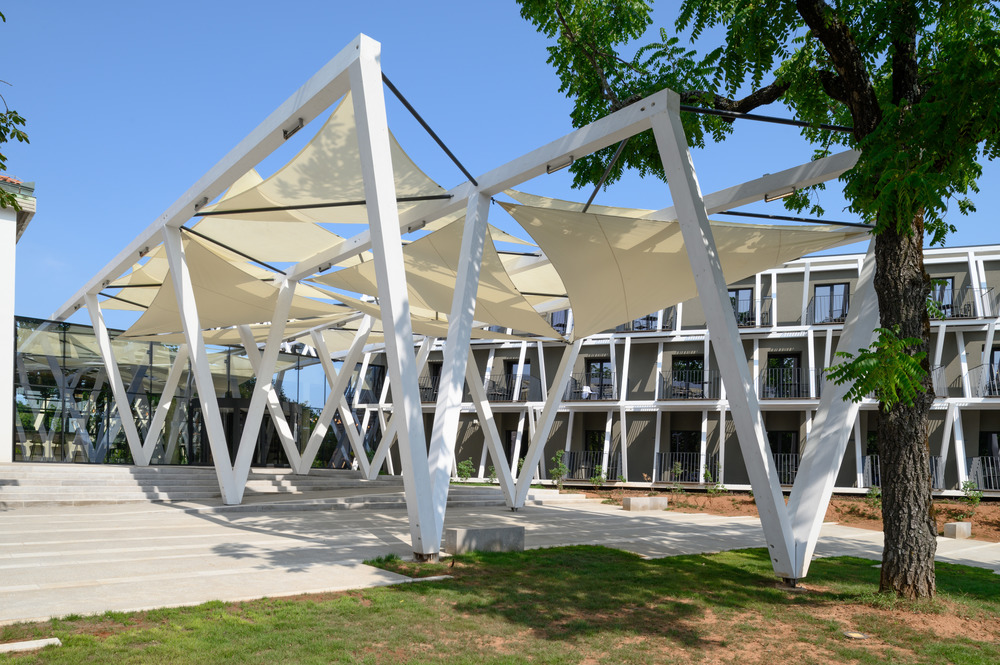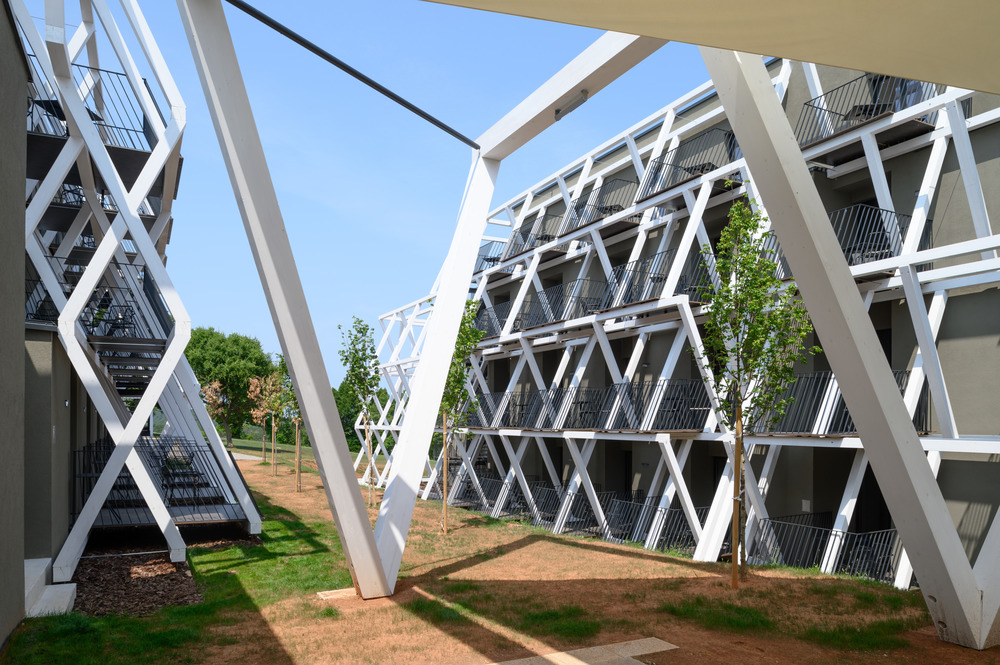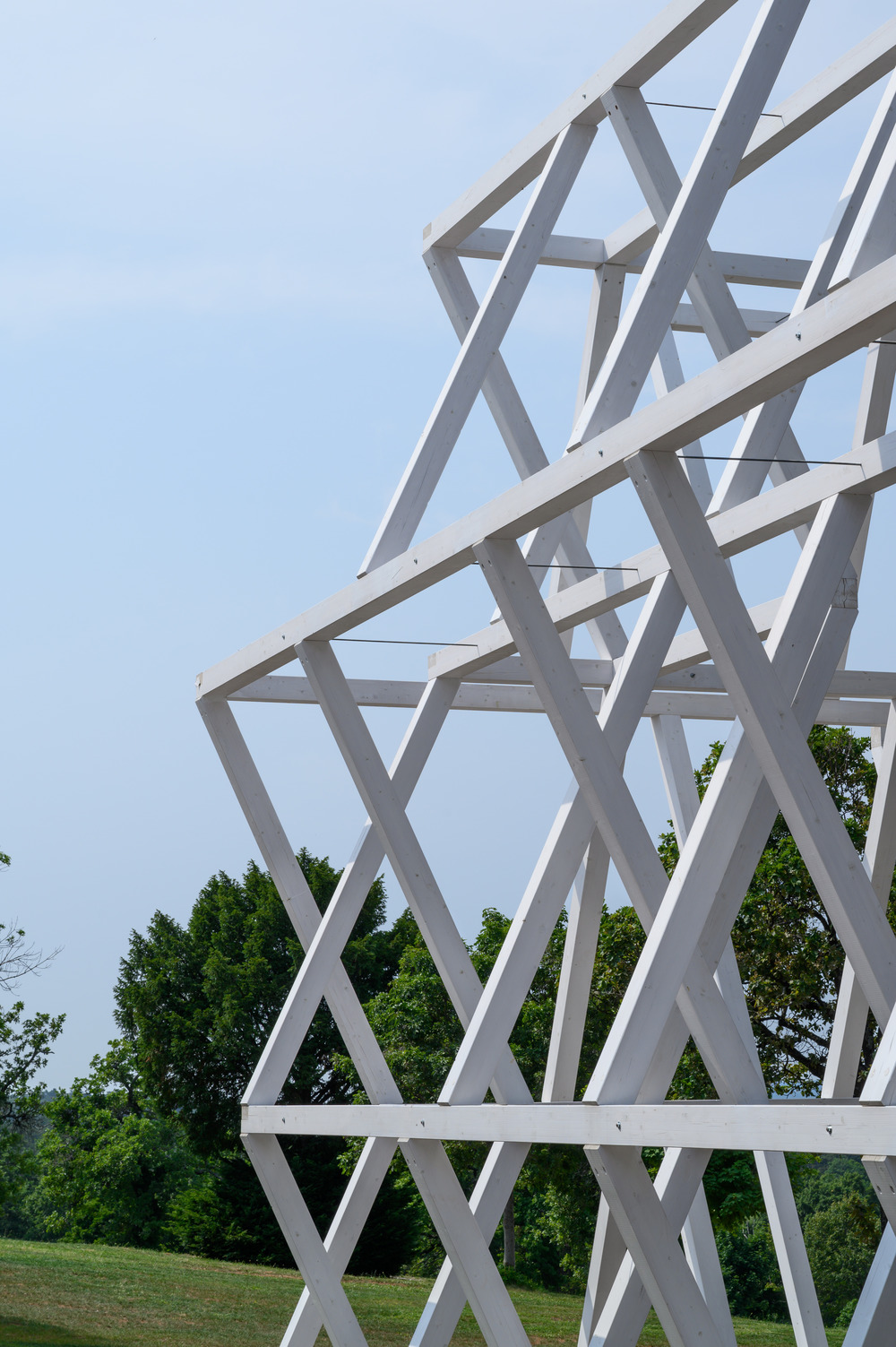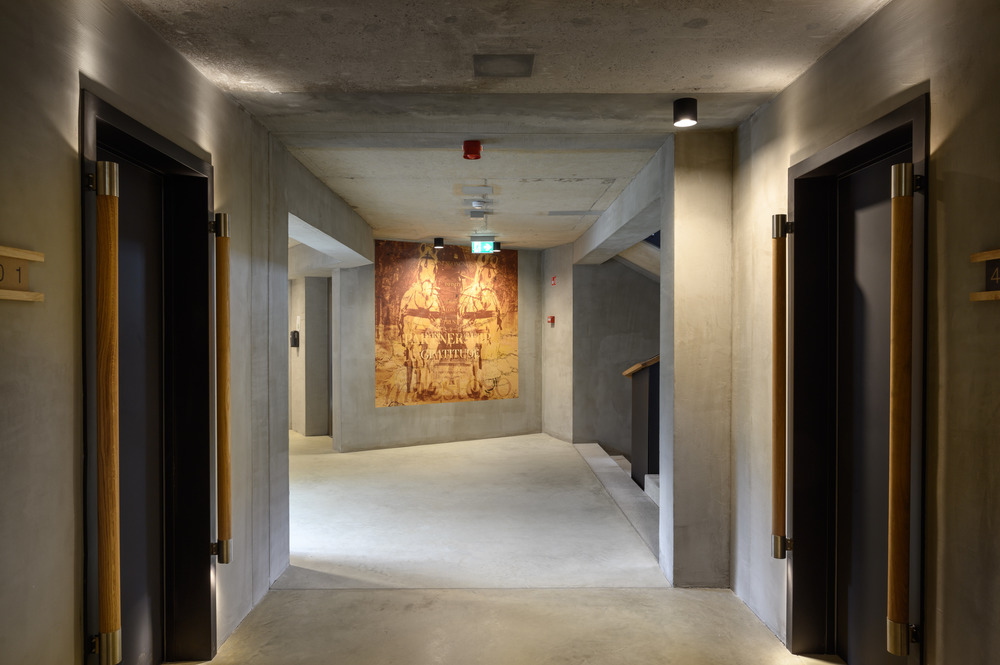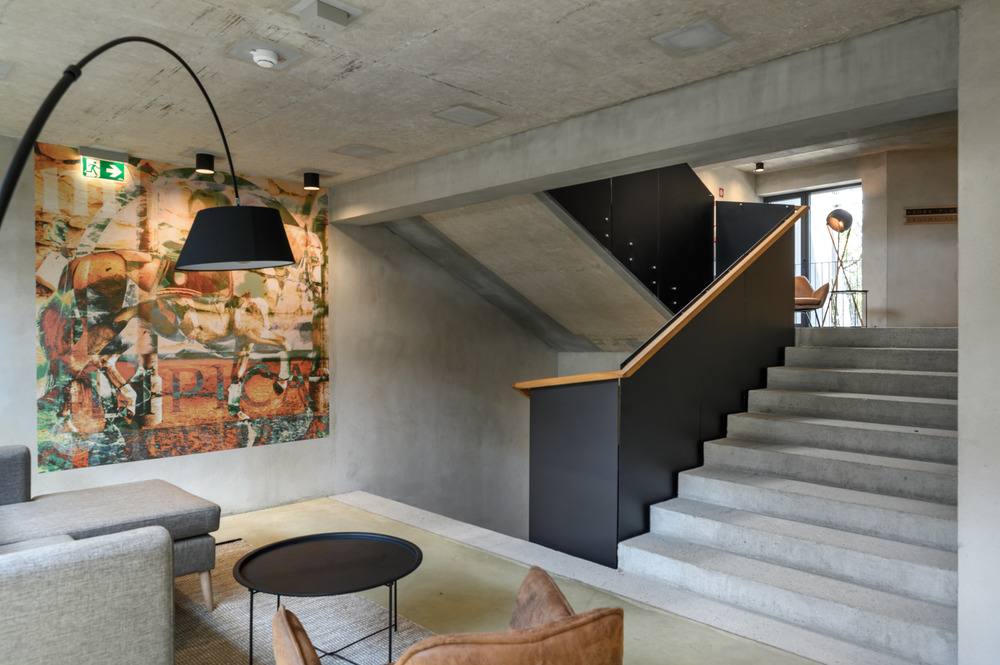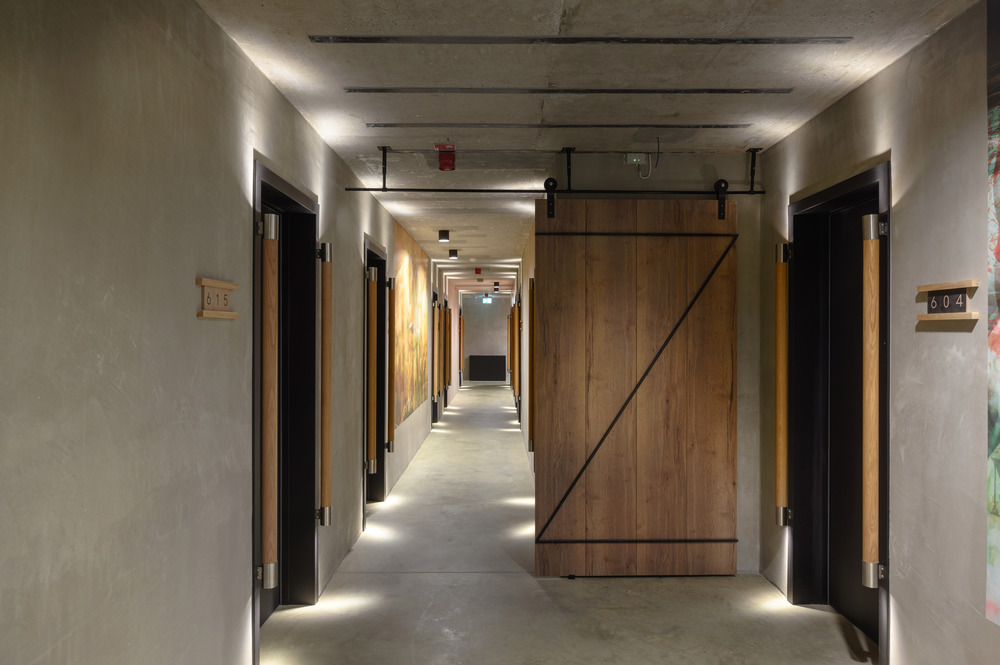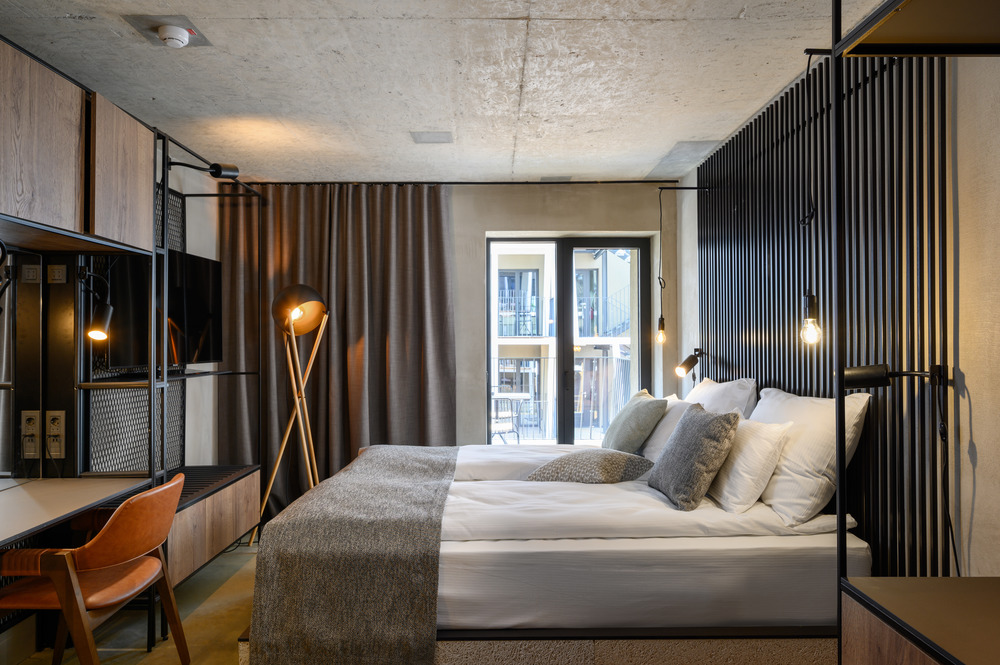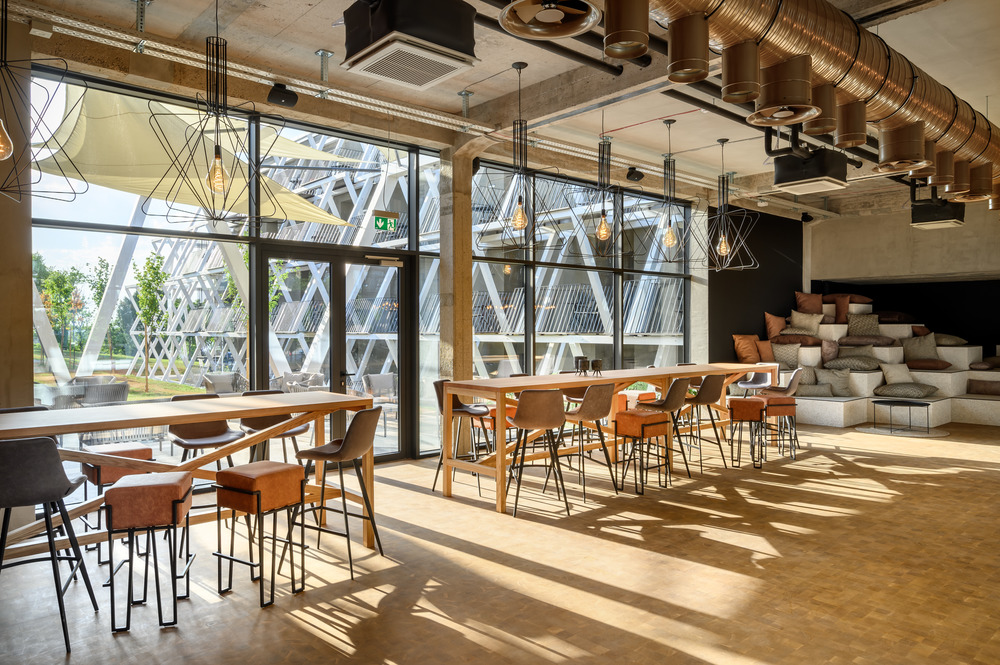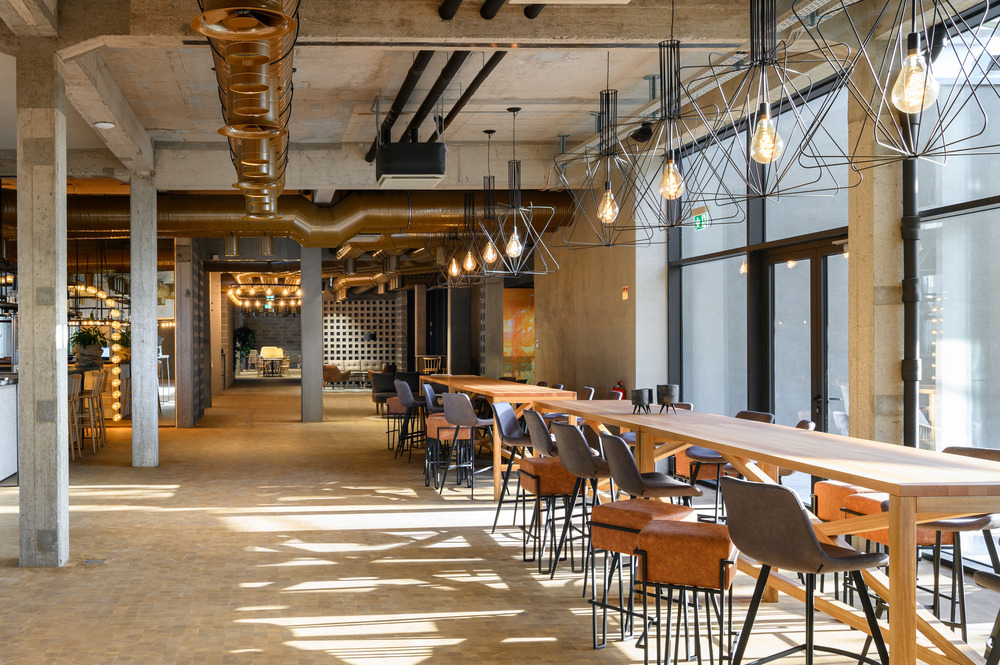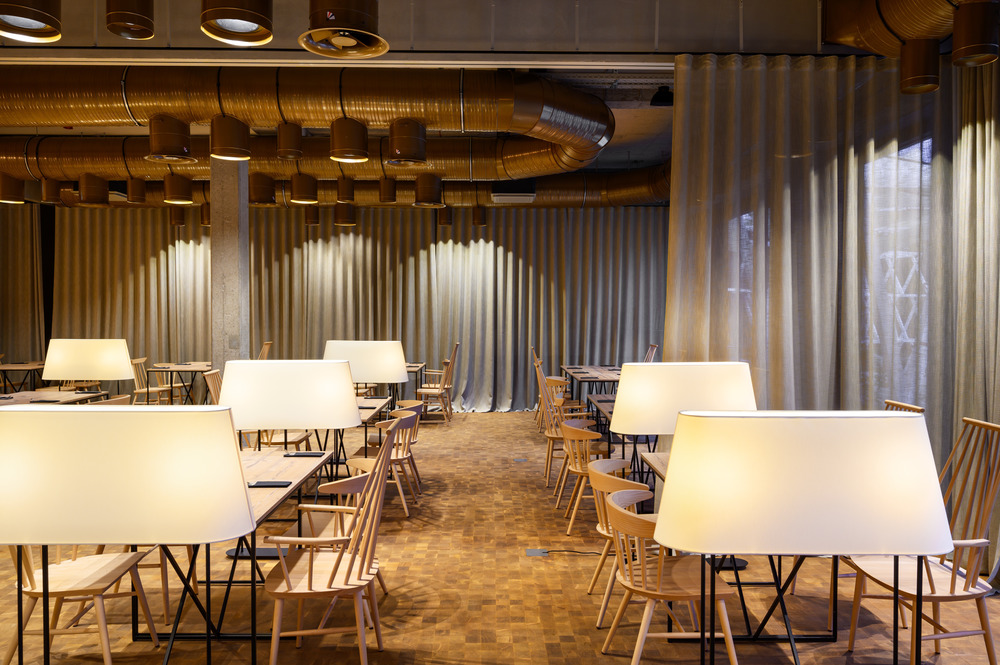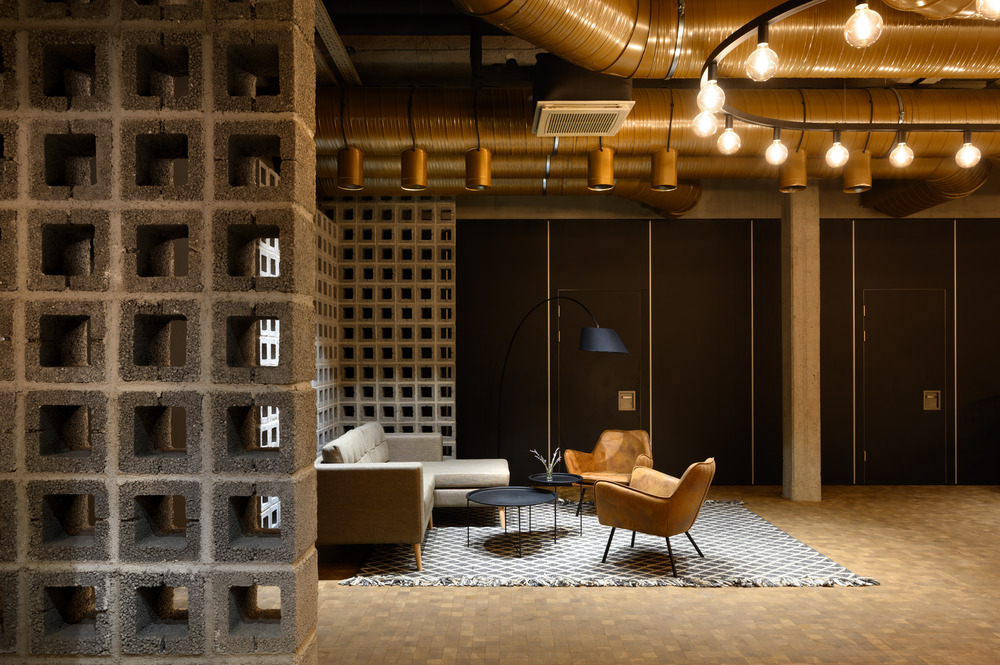 Architects ENOTA
Location Lipica, Slovenia
Site area 9,970㎡
Building area 7,785㎡
Completion 2021
Project team Dean Lah, Milan Tomac, Polona Ruparčič, Nuša Završnik Šilec, Jurij Ličen, Carlos Cuenca Solana, Eva Tomac, Urška Malič, Jakob Kajzer, Sara Mežik, Peter Sovinc, Eva Javornik, Peter Karba, Sara Ambruš, Goran Djokić
Collaborators Ivan Ramšak (structural engineering), Nom biro (mechanical services and electrical installations), Bruto (landscape architecture)
Client Holding Kobilarna Lipica
Photographer Miran Kambič
---
마실와이드 | 등록번호 : 서울, 아03630 | 등록일자 : 2015년 03월 11일 | 마실와이드 | 발행ㆍ편집인 : 김명규 | 청소년보호책임자 : 최지희 | 발행소 : 서울시 마포구 월드컵로8길 45-8 1층 | 발행일자 : 매일