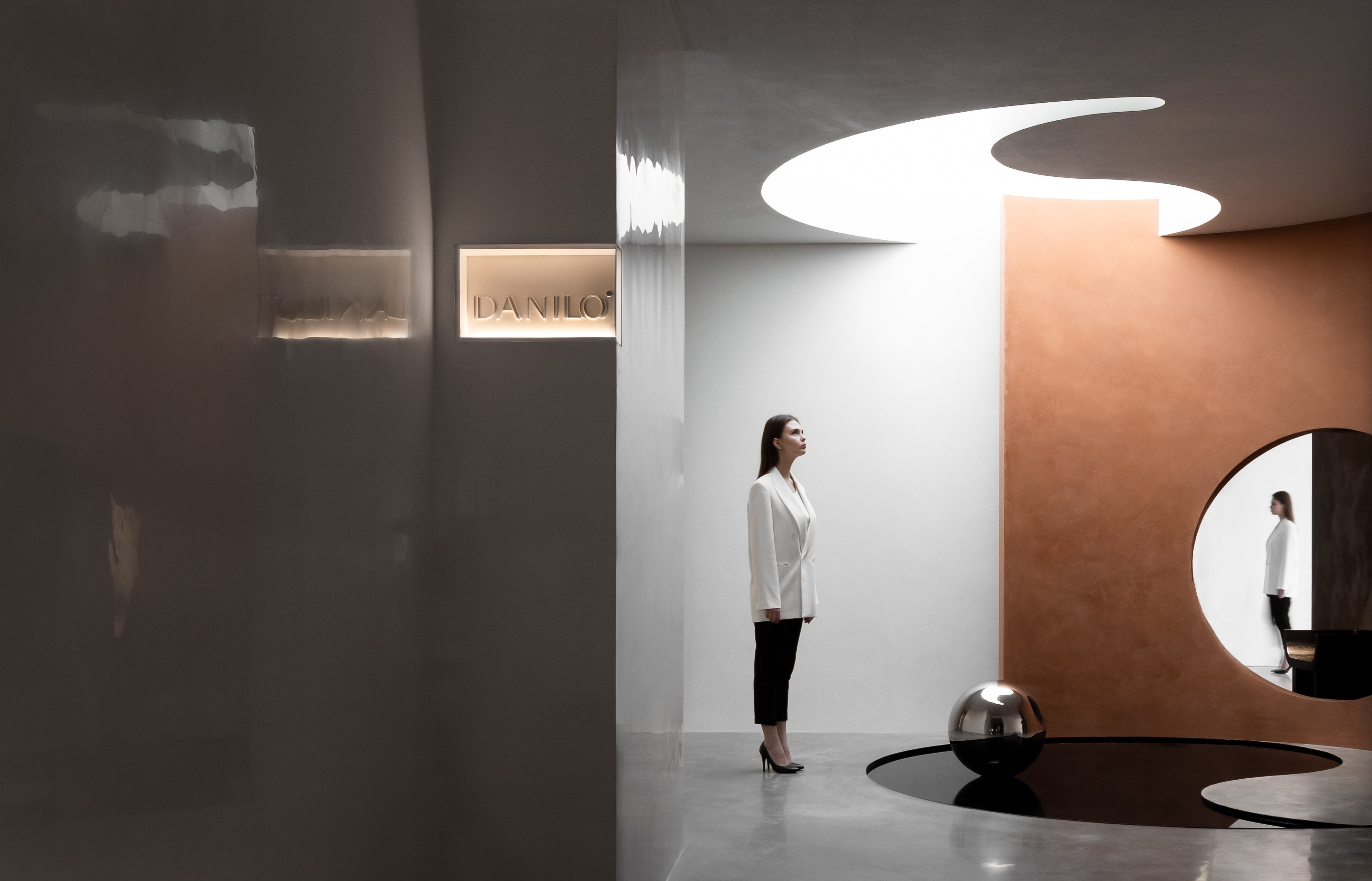 When water and soil combine, they enter a structured state, and when melted, they turn into paint. Special effects paint is a mixture of water and paint, showcasing various textures through unique artistic expressions. Designers convey the subtle relationship between water and soil through interdependence and the natural laws of Yin and Yang. Additionally, by using paints with different textures, they create unique scenes and encourage visitors to explore the gallery and experience a series of artistic spaces by employing smooth circulation. As visitors enter the space along a long steep path, they first encounter walls painted with glossy white paint, illuminating the corridor and creating a gentle modern atmosphere. The floor of the gallery displays patterns of Yin and Yang, with the sections representing Yin taking the form of puddles.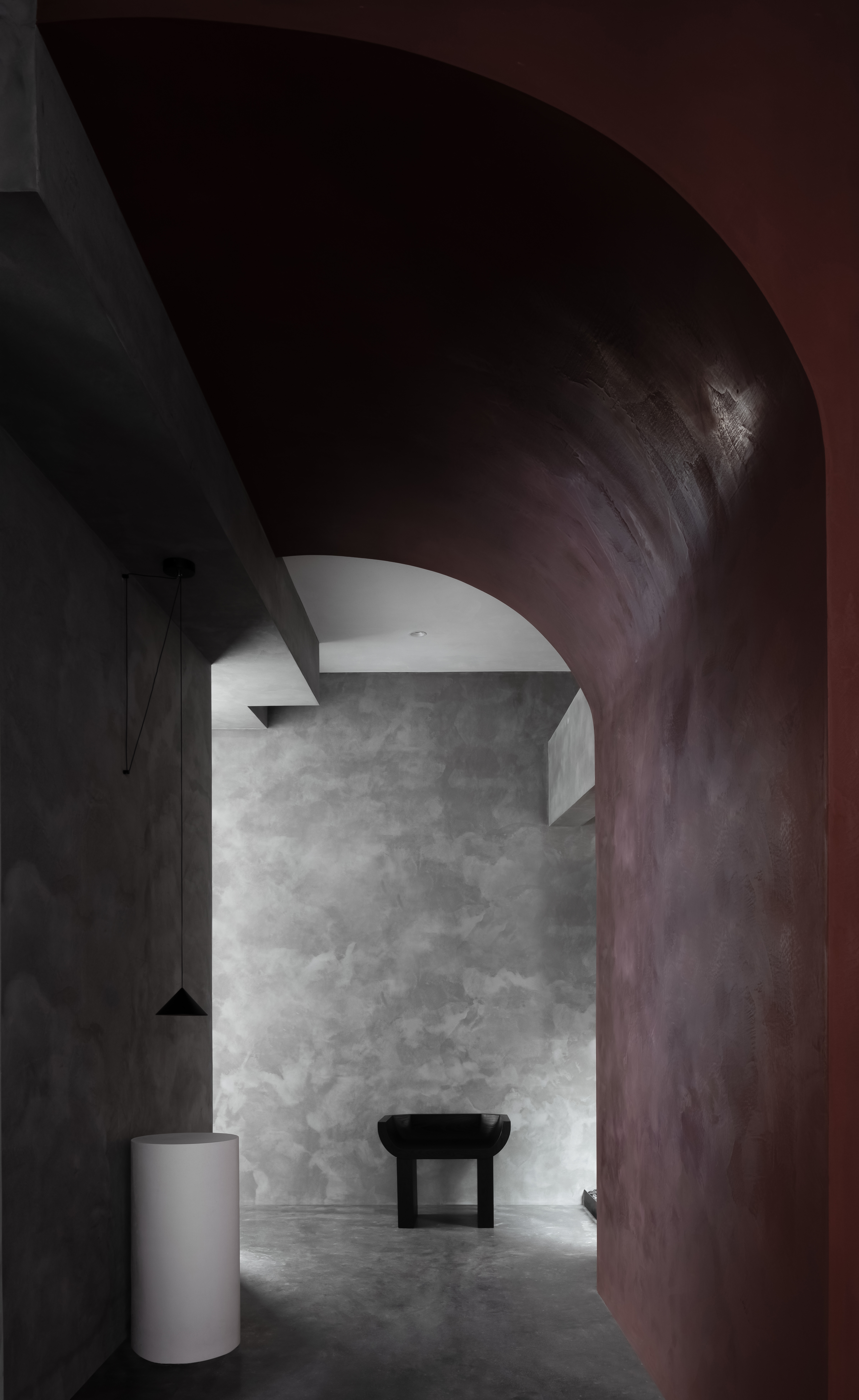 물과 흙은 결합하면 정형화된 상태가 되고, 이를 녹이면 페인트가 된다. 특수효과 페인트는 물과 페인트를 섞어 만든 것으로, 독특한 예술적 표현을 통해 다양한 질감을 보여준다. 디자이너는 상호의존의 관계와 음양의 자연 법칙을 바탕으로 물과 토양의 미묘한 관계를 전달한다. 또한, 서로 다른 질감의 페인트를 활용해 다양한 장면을 연출하고, 원활한 순환으로 일련의 예술적 공간을 구축함으로써 관람객들이 이곳을 탐험하고 놀라운 경험을 하도록 유도했다. 긴 비탈길을 따라 공간으로 들어서면, 방문객들은 먼저 광택이 있는 흰 페인트가 칠해진 벽을 마주하게 되는데, 이 벽은 통로를 밝히고 현대적이며 온화한 분위기를 자아낸다. 예술관의 바닥은 음양의 패턴을 보여주며, 음을 나타내는 부분은 웅덩이로 구체화된다.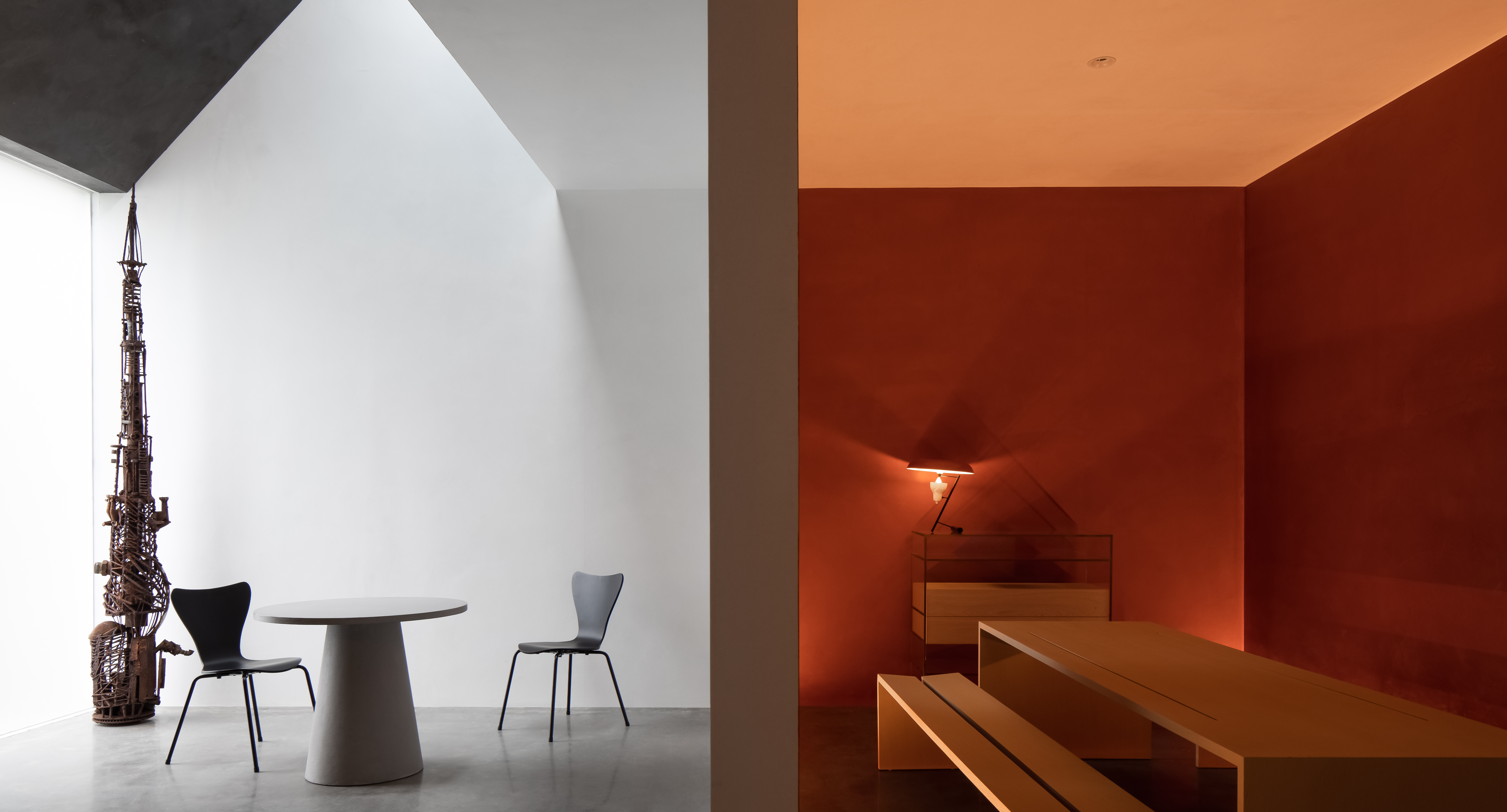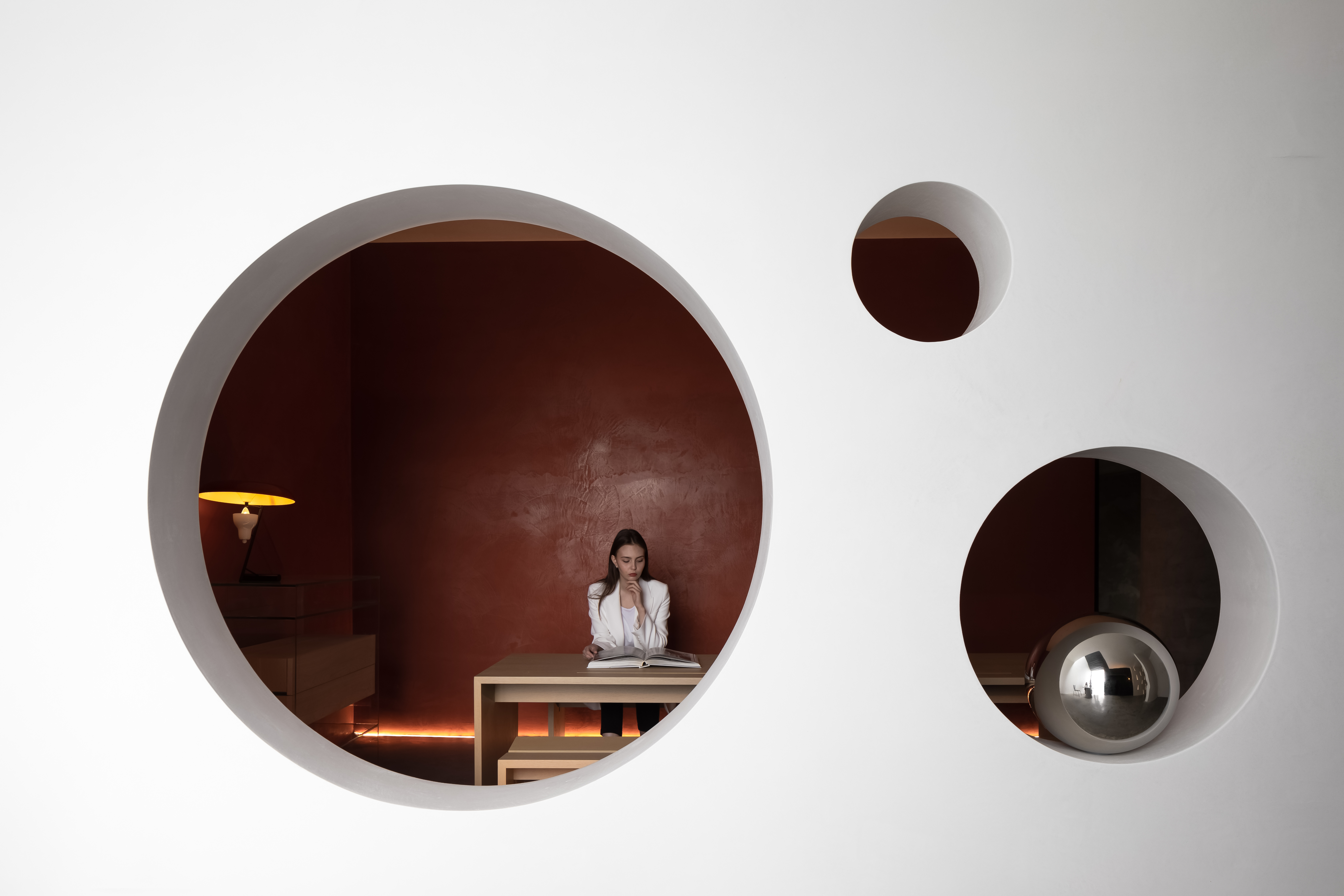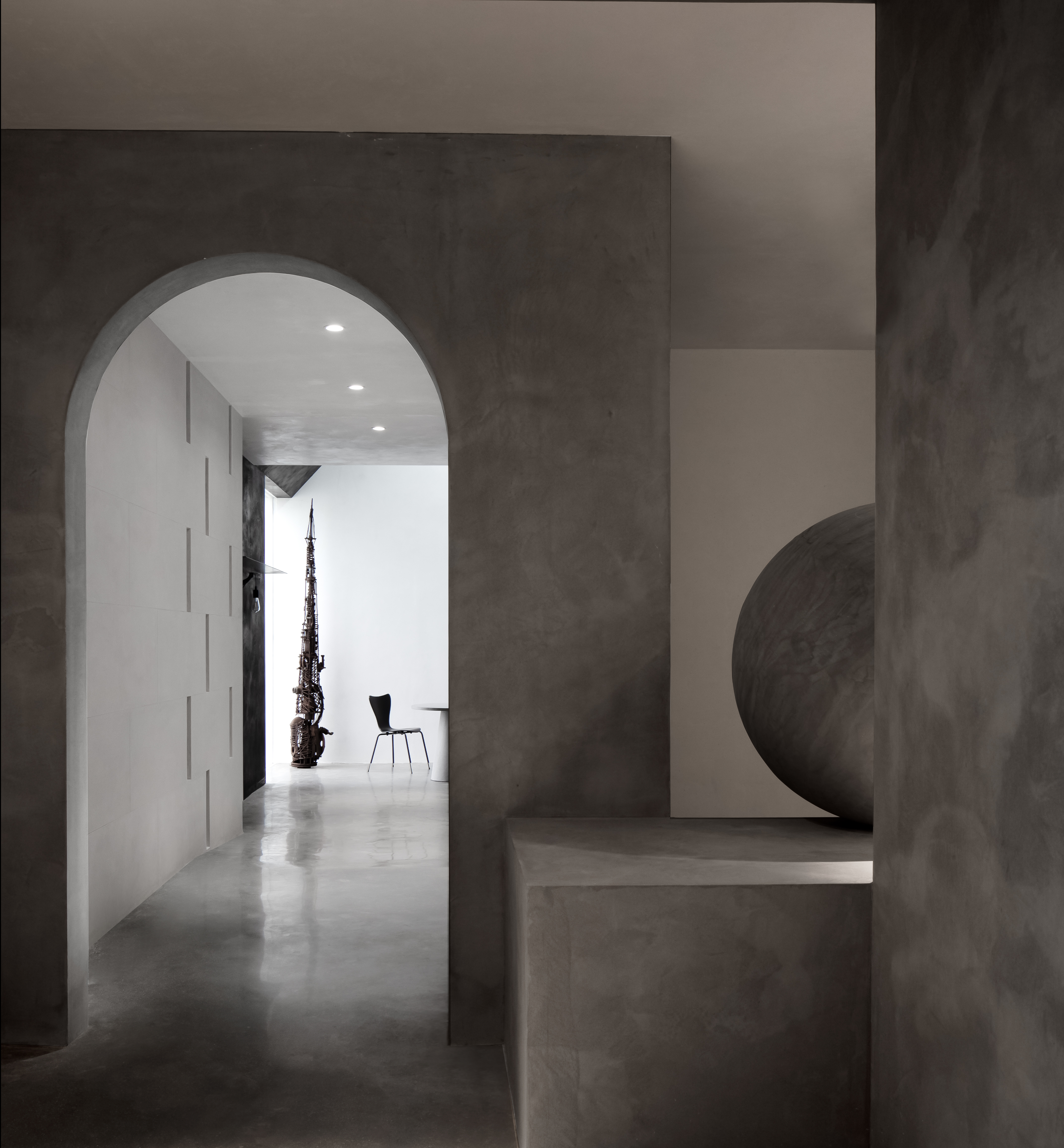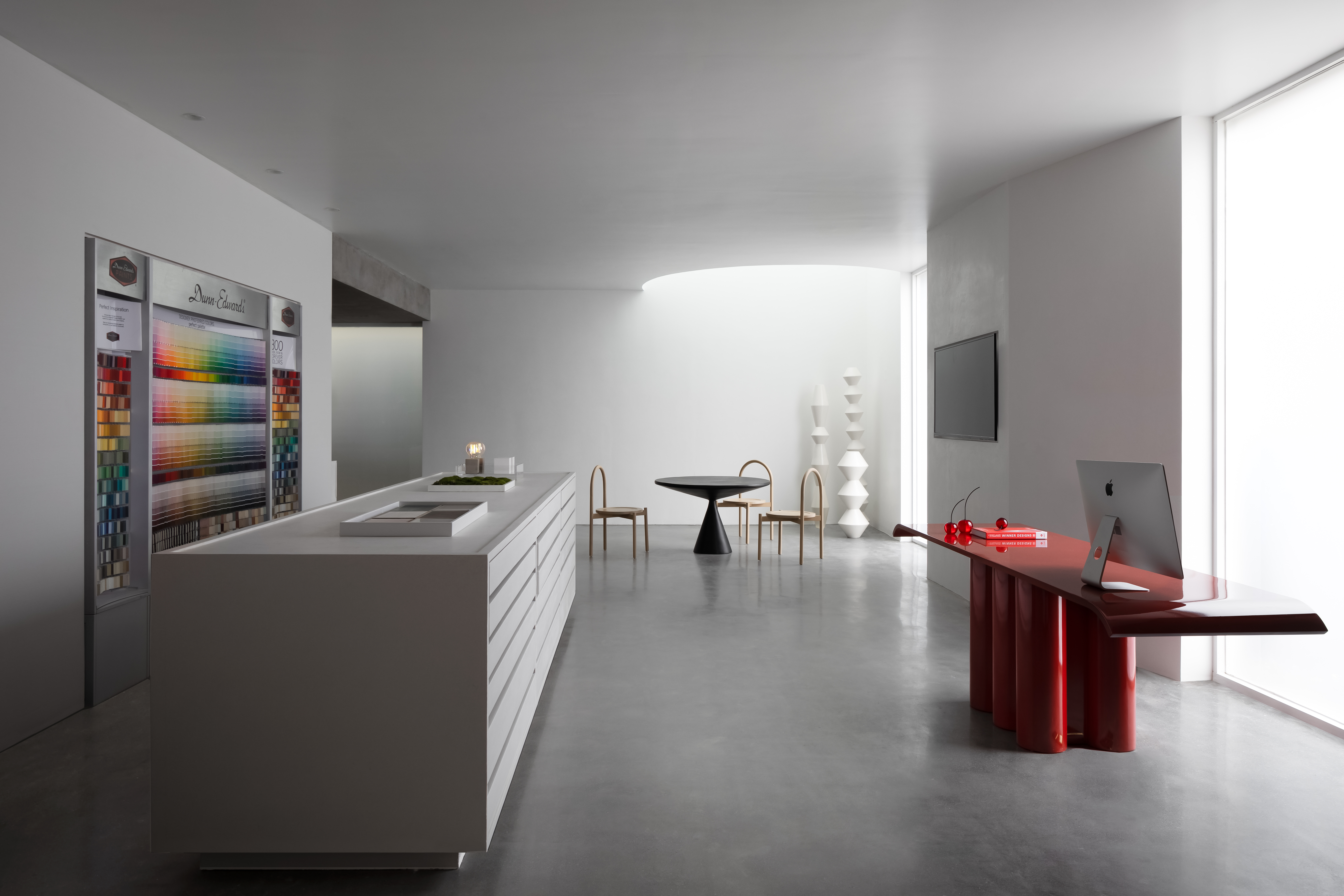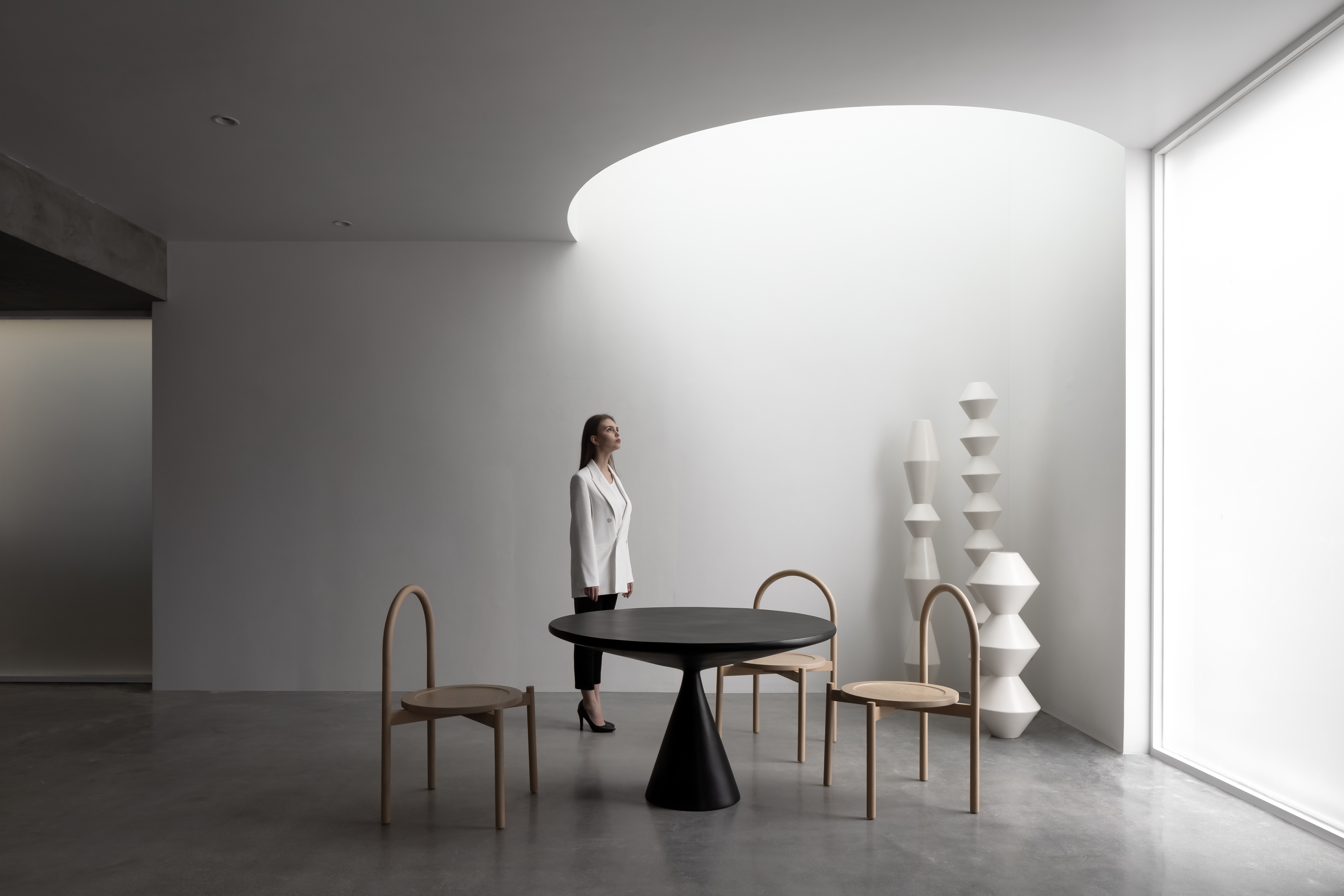 디자인 JINGU PHOENIX SPACE PLANNING ORGANIZATION
위치 Shantou, Guangdong, China
면적 240㎡
준공 2020. 4.
대표디자이너 Ye Hui, Zeng Dongxu
디자인팀 JINGU PHOENIX SPACE PLANNING ORGANIZATION
장식팀 Feng Qi Wu Tong
시공 Wan You Yin Li
사진작가 Ouyang Yun
해당 프로젝트는 건축문화 2020년 9월호(Vol. 472)에 게재되었습니다.
The project was published in the September, 2020 recent projects of the magazine(Vol. 472).
---
마실와이드 | 등록번호 : 서울, 아03630 | 등록일자 : 2015년 03월 11일 | 마실와이드 | 발행ㆍ편집인 : 김명규 | 청소년보호책임자 : 최지희 | 발행소 : 서울시 마포구 월드컵로8길 45-8 1층 | 발행일자 : 매일