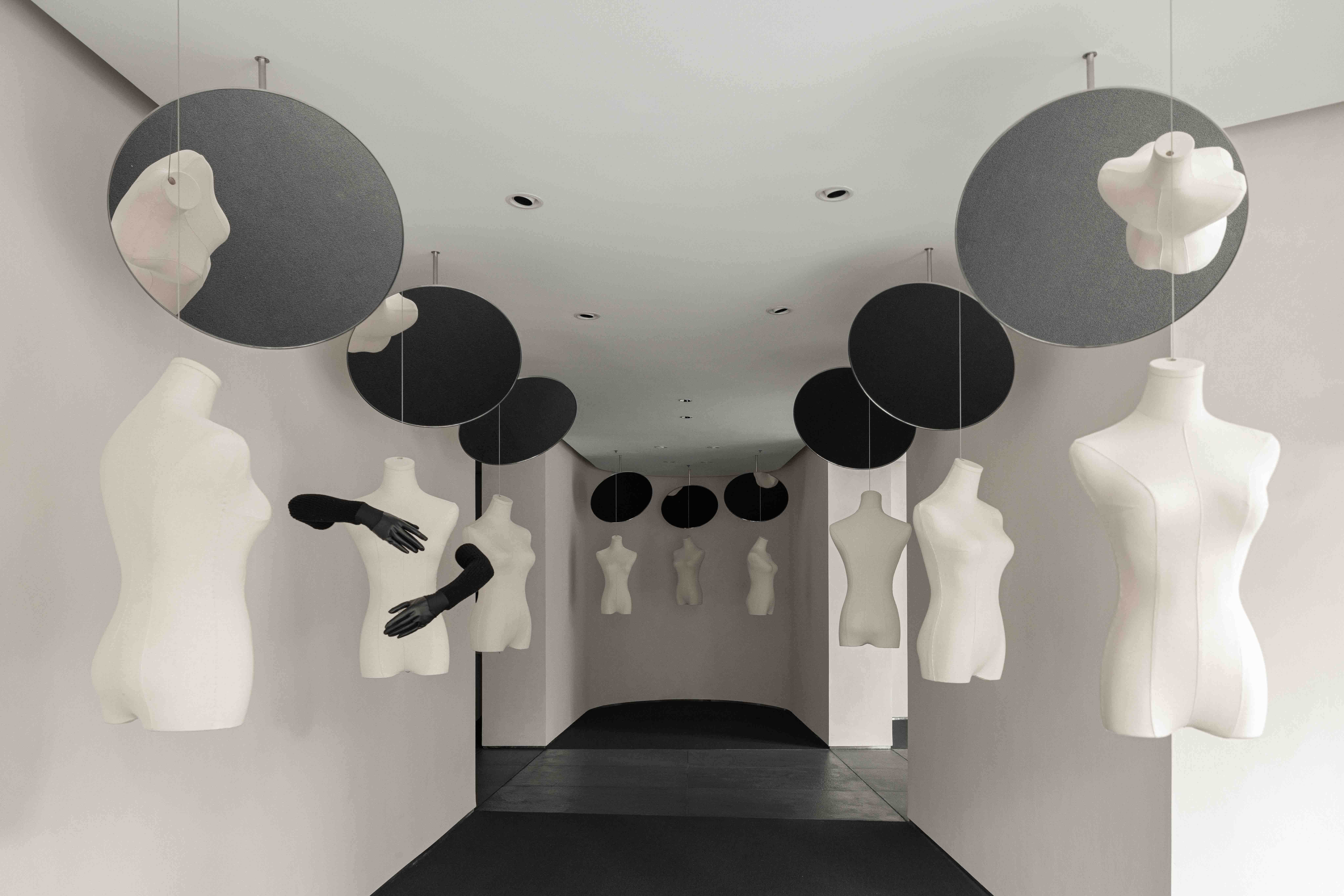 Clothing is a presence that projects one's own image. The way clothes are displayed beyond the store's glass window is like a stage in a mirror. When passing by a shop window, customers see their own reflection in the mirror. Visual reflections also capture customers' interest in the city, streets, trees, and sunlight, generating interesting interactions between people and objects. The multiple reflections of people, objects, cities, and nature evoke the interactive relationship between reality and reflection. Thus, the mirrors used in this store are elements that allow customers to get closer. The curved walls and furniture made of metal materials and coat hangers create a distinct contrast. To add curves and a soft touch, the designer installed velvet curtains that fold like curved architecture. The large central mirror emits artistic charm and creates a very intimate and personal space.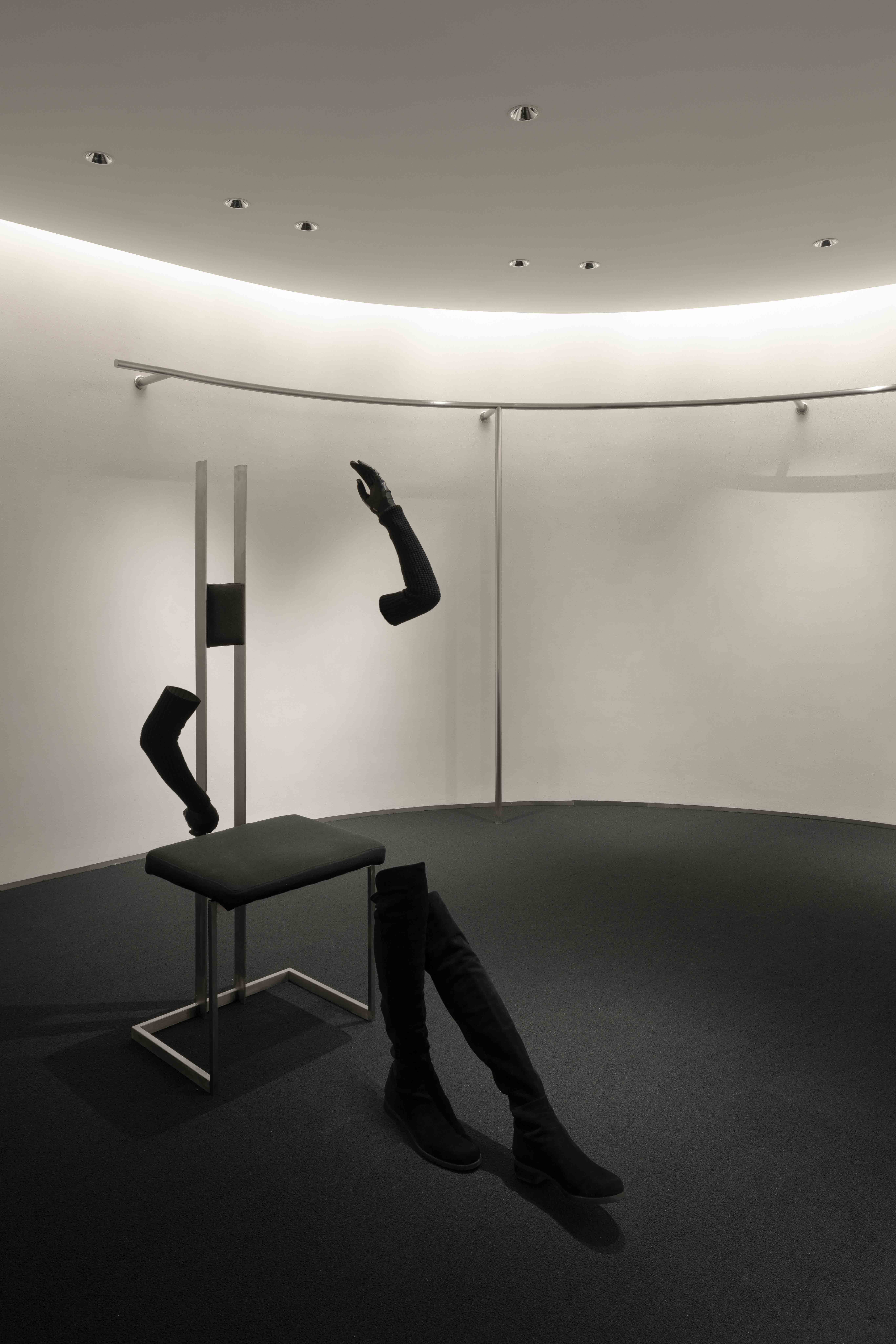 옷은 자신이 생각하는 이미지를 투영하여 보여주는 존재다. 상점 유리창 너머로 옷이 전시되는 방식은 거울 속 무대이다. 고객들은 쇼윈도를 지날 때 거울에 비친 자신의 모습을 본다. 시각적 반사는 또한 도시, 거리, 나무 및 햇빛에 대한 고객의 관심을 포착하여 흥미로운 사람과 물체의 상호 작용을 생성한다. 사람, 사물, 도시, 자연의 다중 반사는 현실과 반사의 상호작용적 관계를 불러오는 것이다. 이렇게 이 상점에 사용된 거울은 고객들이 더 가까이 다가갈 수 있도록 만드는 요소다. 휘어진 벽과 옷걸이와 메탈 소재의 가구는 뚜렷한 대조를 이룬다. 디자이너는 곡선과 부드러운 터치감을 더하기 위해 곡선 건축물처럼 접히는 벨벳 커튼을 설치했다. 중앙에 있는 큰 거울은 예술적인 매력을 발산 하며 아주 은밀하고 개인적인 공간을 만들어 낸다.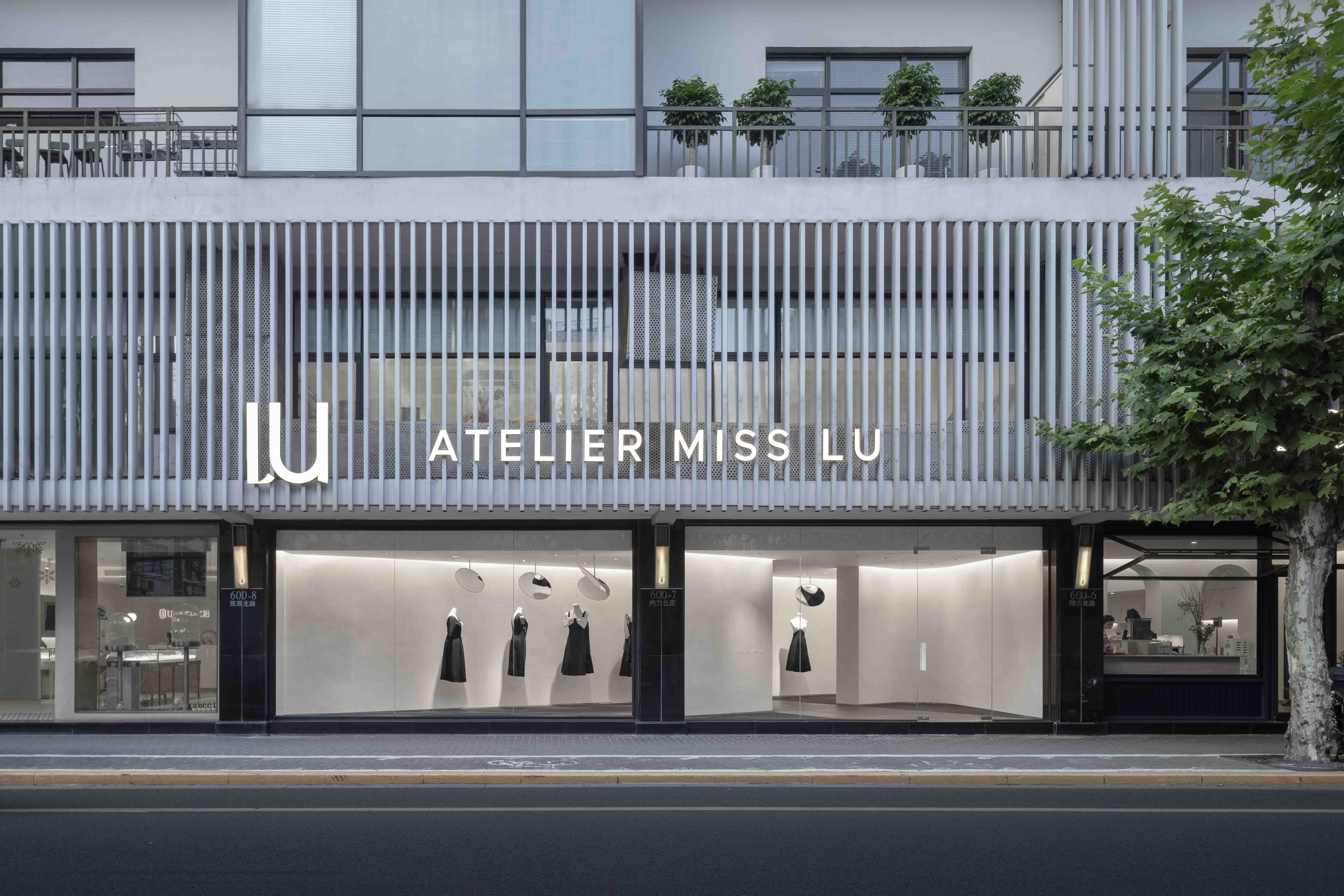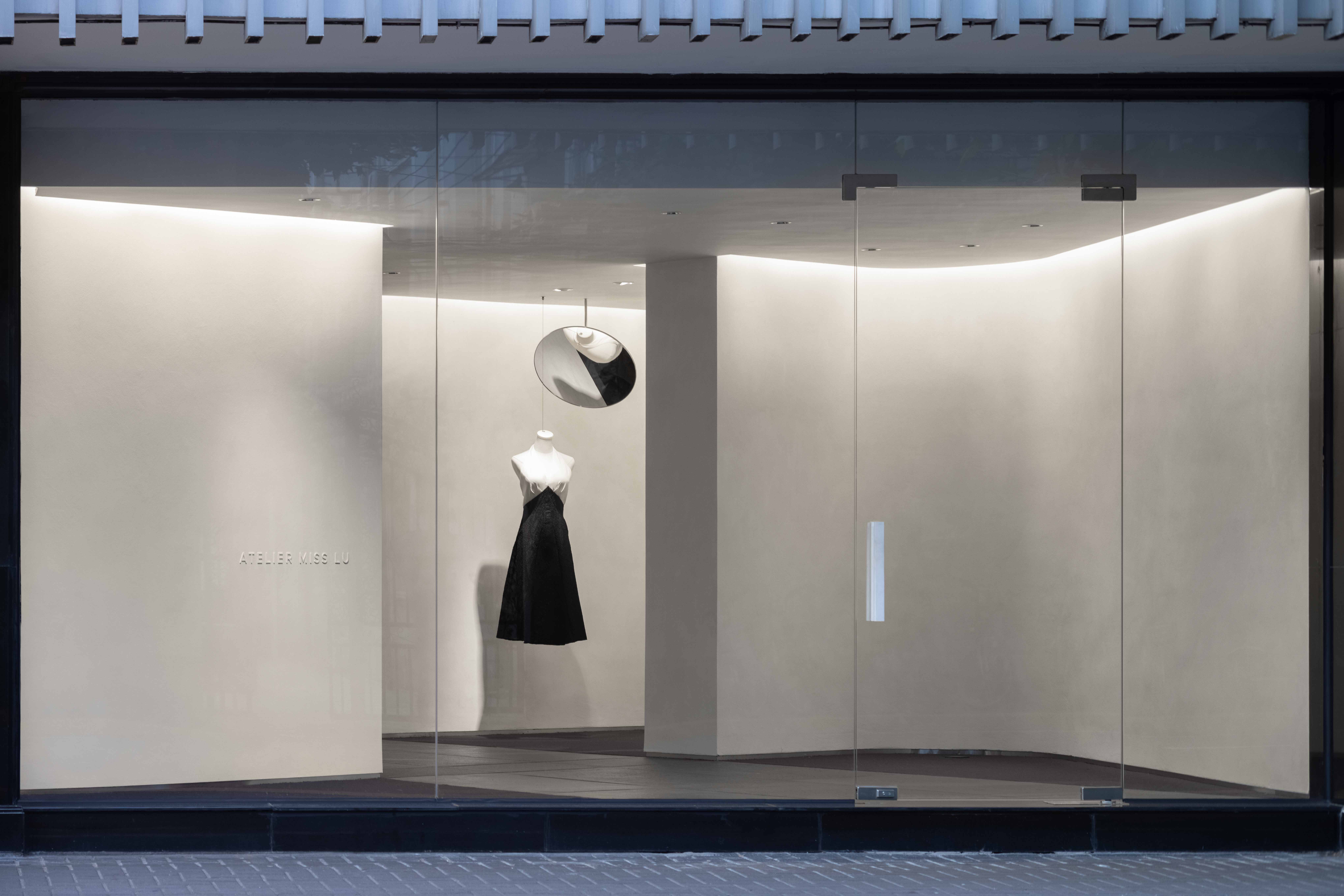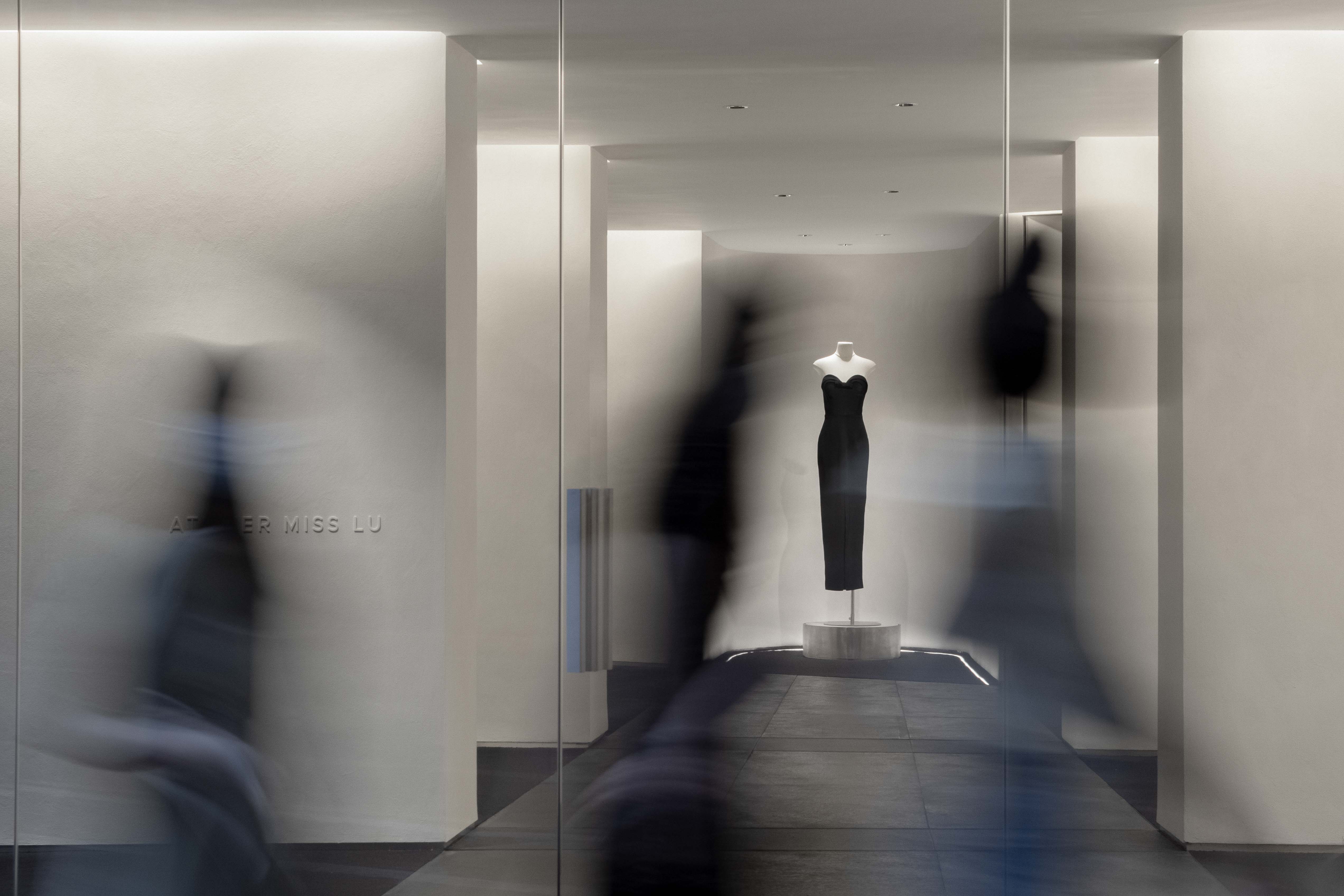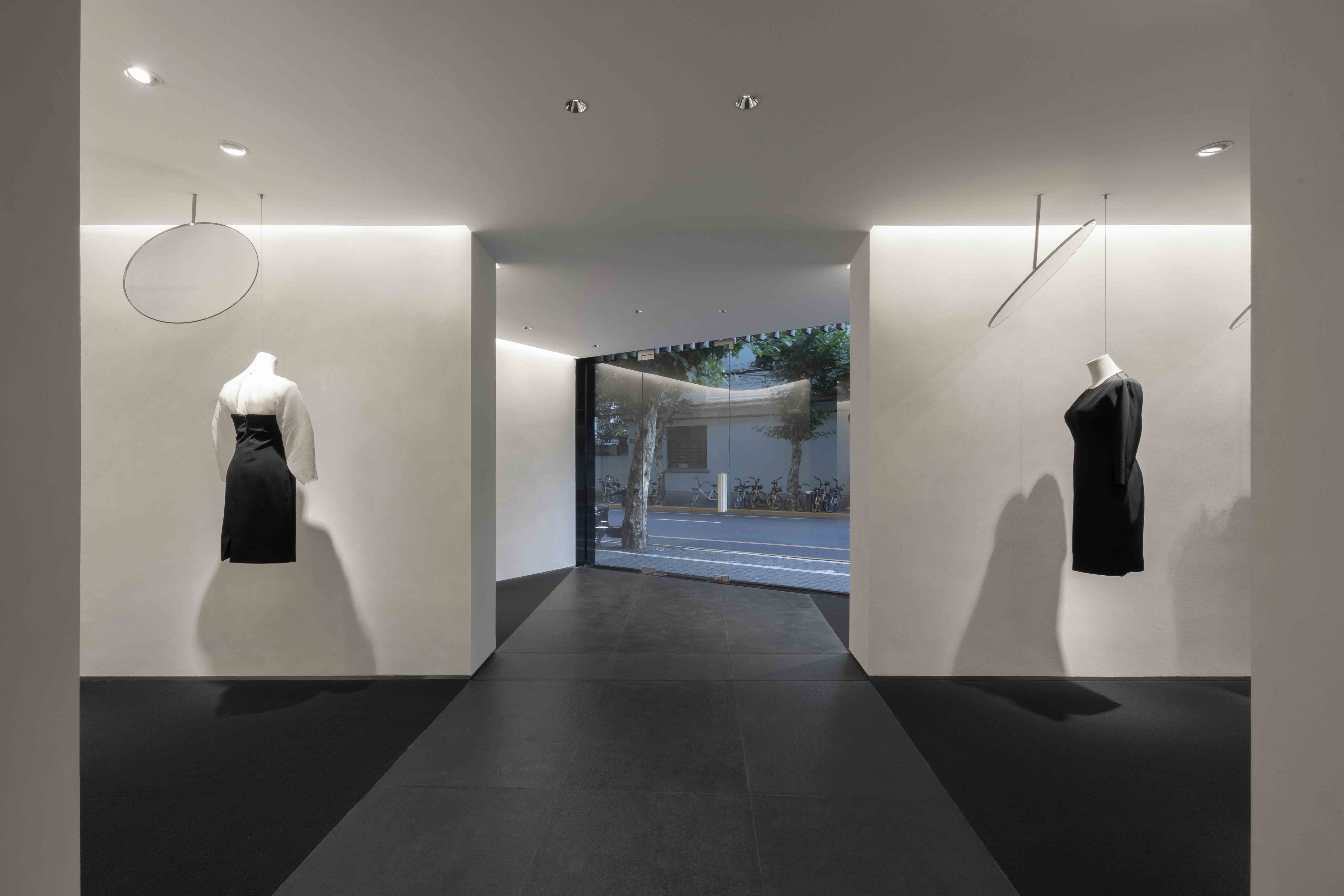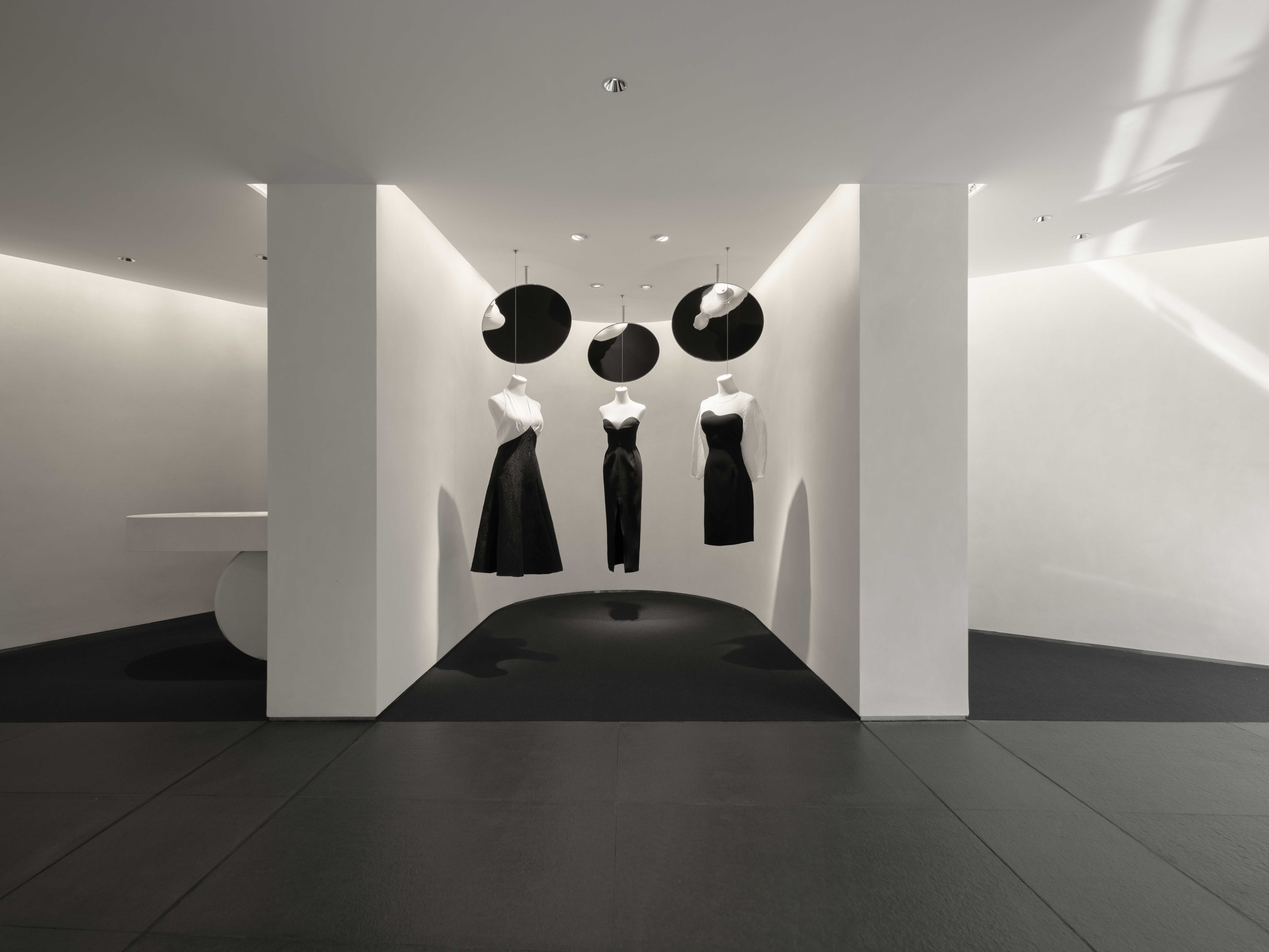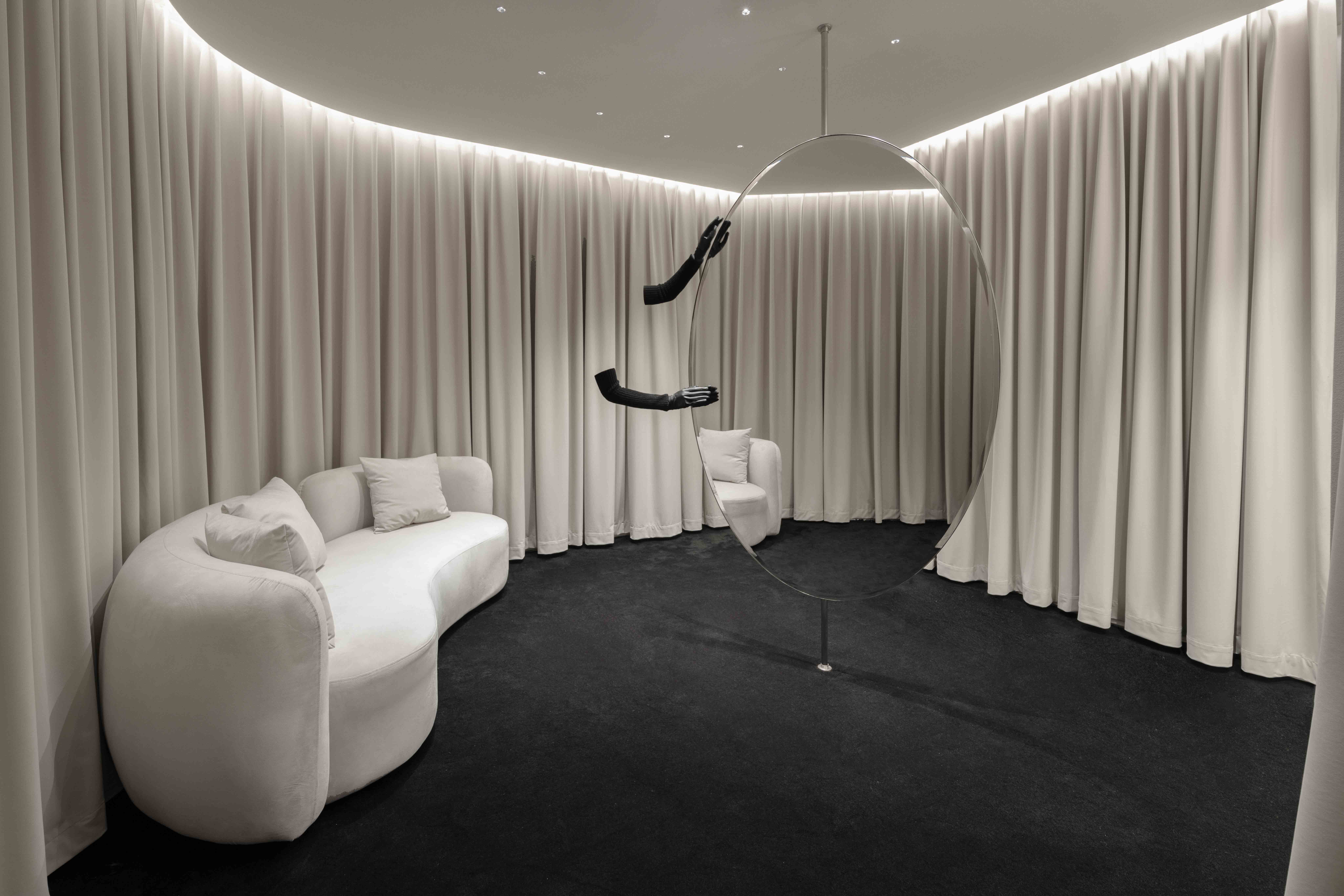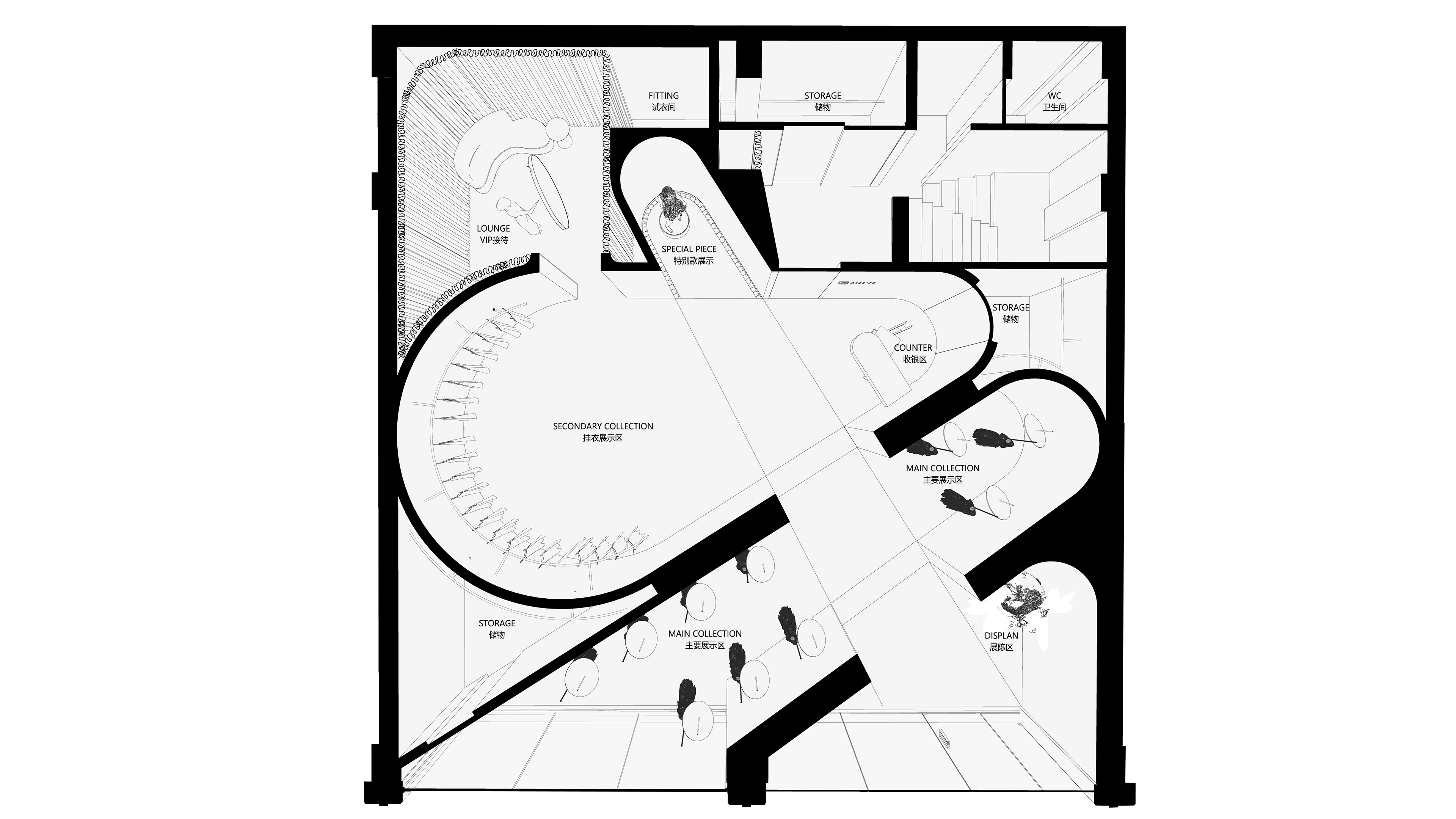 건축가 모어 디자인 오피스
위치 Shaanxi North Road, Shanghai, China
면적 134㎡
준공 2022. 6.
디자인디렉터 Justin Bridgland, Jaycee Chui
대표디자이너 Yanru Yang
보조디자이너 Jing Yang, Mengwen Yu
시공 Bin He
구조설계자 Mengling Zhu, Zhiyuan Wang
사진작가 SFAP
해당 프로젝트는 건축문화 2020년 2월호(Vol. 465)에 게재되었습니다.
The project was published in the February, 2020 recent projects of the magazine(Vol. 465).
---
마실와이드 | 등록번호 : 서울, 아03630 | 등록일자 : 2015년 03월 11일 | 마실와이드 | 발행ㆍ편집인 : 김명규 | 청소년보호책임자 : 최지희 | 발행소 : 서울시 마포구 월드컵로8길 45-8 1층 | 발행일자 : 매일