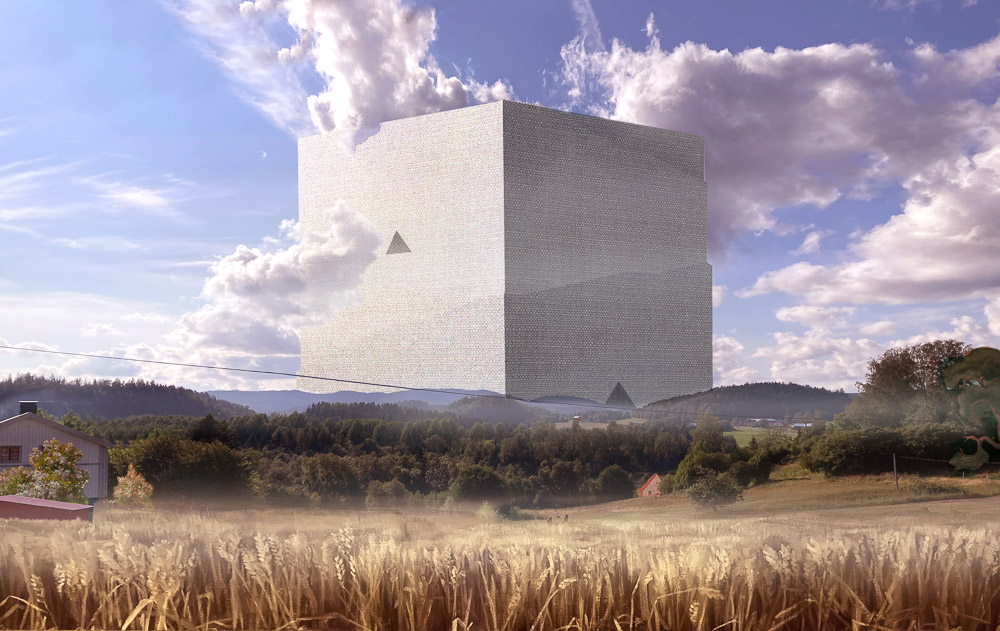 In order to reduce the "green" half of Sweden's carbon emissions-those that come from the country's forest industries- Anders Berensson Architects proposes the world's largest timber structure the Bank of Norrland.
The purpose of the Bank is to store carbon dioxide; in the process, it will provide farmers with decent payment for their wood and ensuring continuity for the Swedish building and manufacturing industries in a stormy and unpredictable world, and in times of reduced wood consumption. The bank is designed to be able to store a year's worth of timber production; the cubic kilometer of stored logs will together form the world's largest timber structure and the largest man-made carbon dioxide storage built to date. Through the Bank, timber will be stored for future use rather than being immediately burnt for paper or fuel as it is today, a practice that releases large amounts of carbon dioxide into the atmosphere.
In order to become fossil-free, Sweden is in the process of reducing its consumption of oil-based products; to become climate-neutral, the country must soon deal with its forest industry, and address the questions of how we harvest wood and for what use it is put. The Bank of Norrland is a science fiction story. Its scientific component summarizes facts about Sweden's forest industry today, whilst as fiction it suggests a new, radical forest industry that generates a new, radical architecture. The Bank of Norrland has been produced for the exhibition "Architectures of Transition" at Bildmuseet in Umea, which is open to visitors until March 2022.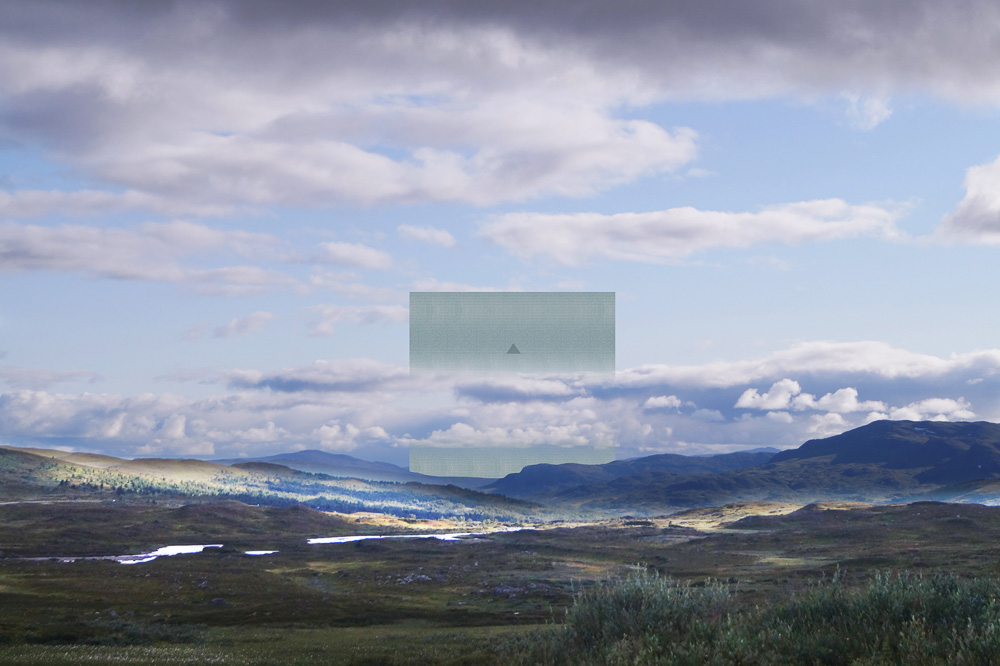 목재를 위한 신개념 저장소를 공상하다, 노를랜드 은행
노를랜드 은행은 스웨덴의 탄소 배출량을 줄이기 위한 세계에서 가장 큰 목재 구조의 저장소다. 은행은 이산화탄소를 저장하며, 이 과정에서 농부들은 그들의 목재에 대한 온당한 대가를 지불받는 시스템이다. 목재 소비가 감소한 시대에 스웨덴 건축업과 제조업의 연속성을 보장하기 위한 것으로, 1년 치의 목재 생산을 저장할 수 있다. 저장된 통나무의 입방 킬로미터가 합쳐져 세계에서 가장 큰 목재 구조와 지금까지 지어진 가장 큰 인공 이산화탄소 저장소를 형성할 수 있고, 은행을 통해 목재들은 대기 중에 상당량의 이산화탄소를 방출이 습관화 되어 버린 요즘 시대에 목재는 바로 종이 혹은 연료로 만들기 위해 태워지는 것이 아니라 미래를 위해 보관될 것이다.
스웨덴은 화석연료가 없는 나라가 되기 위해 석유제품 소비를 줄이는 과정에 있다. 기후 중립이 되기 위해서는 산림 산업을 다루어야 하며, 우리가 어떻게 나무를 수확하고 어떤 용도로 쓰는지에 대한 문제를 해결해야 한다. 노를란드 은행은 공상 과학 소설이다. 이것의 과학적 요소는 오늘날 스웨덴의 산림 산업에 대한 사실을 요약하면서, 허구적이지만 새롭고 급진적인 산림 산업 건축물을 제안한다. 노를랜드 은행은 2022년 3월까지 관람객이 관람할 수 있는 우메오 빌트무세트에서 열리는 '전환의 건축물' 전시회를 위해 제안했다.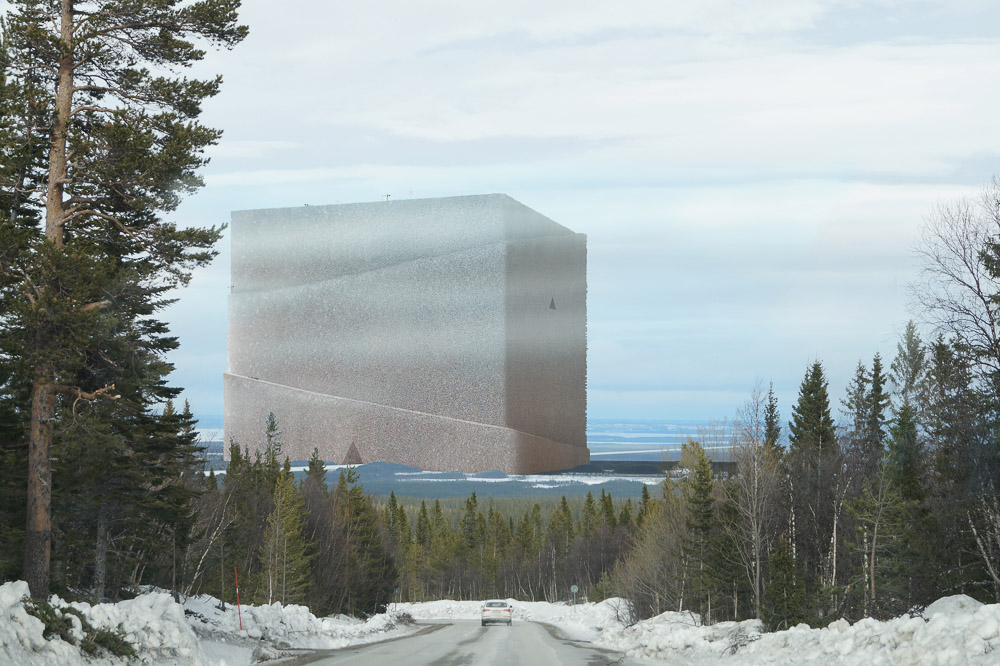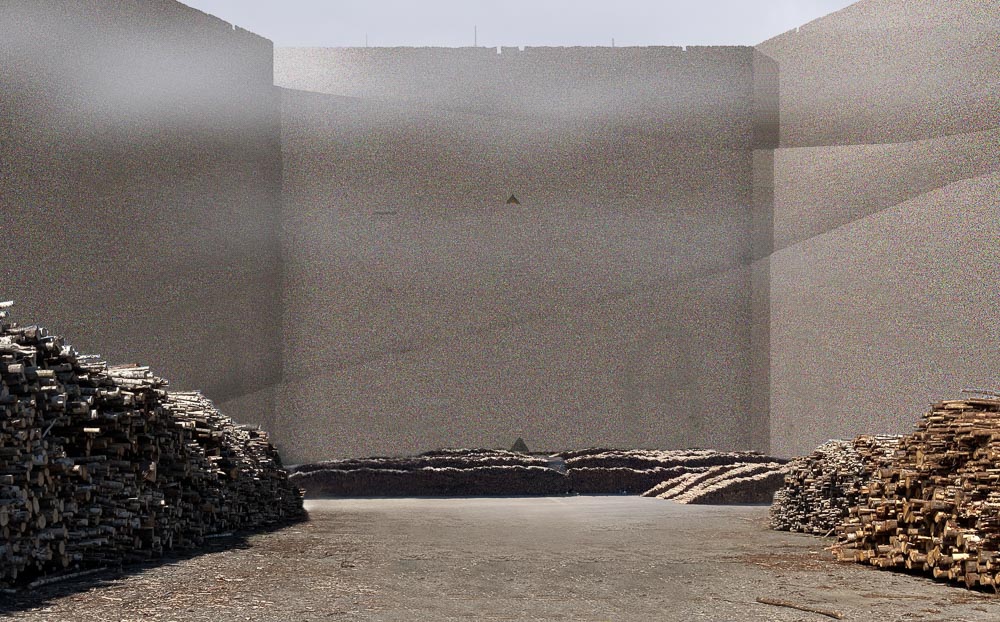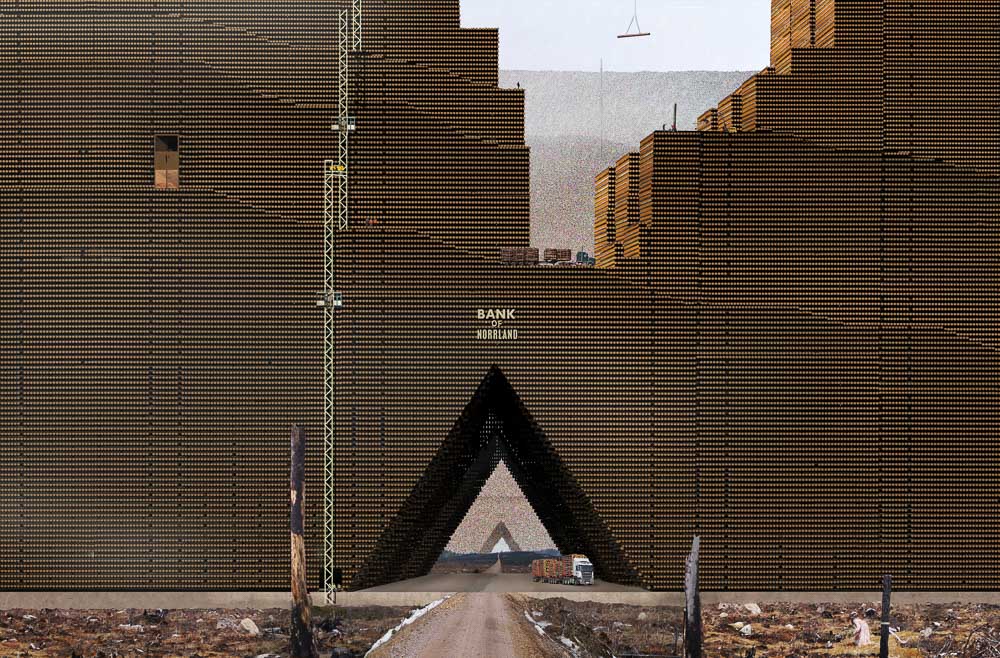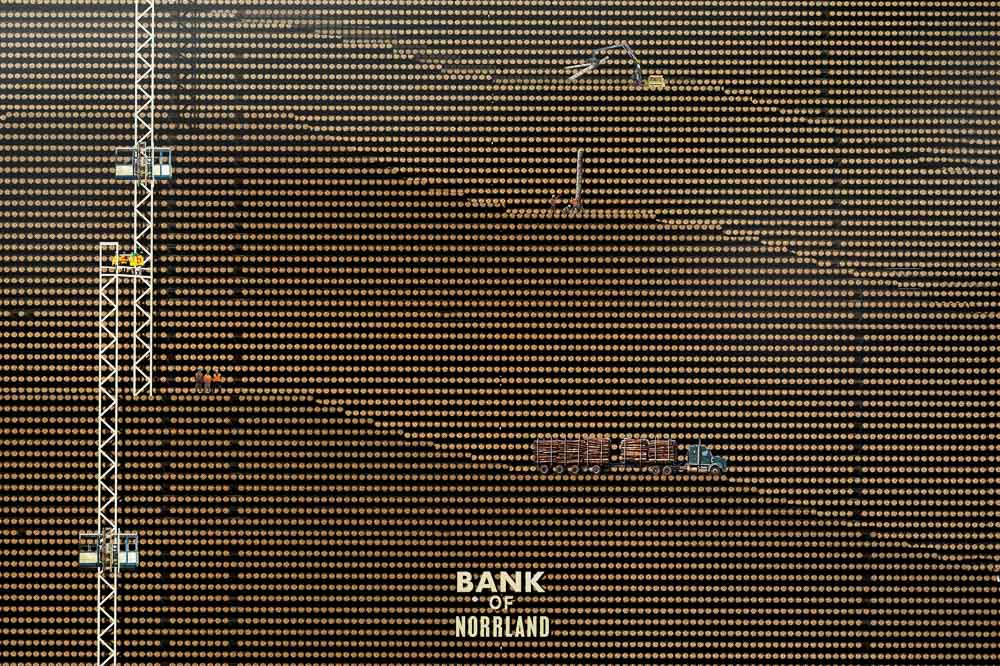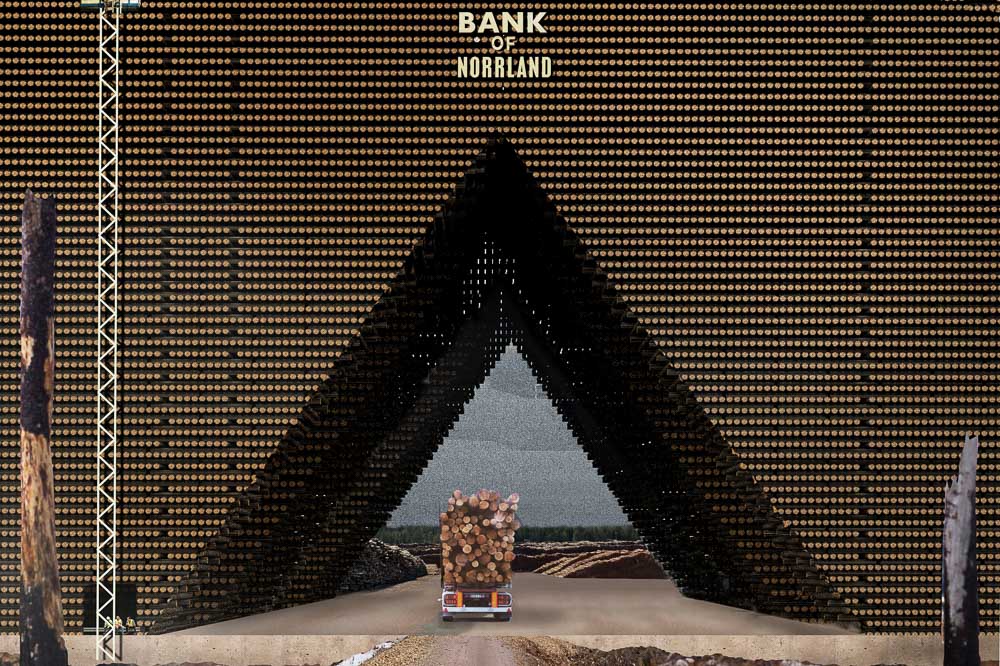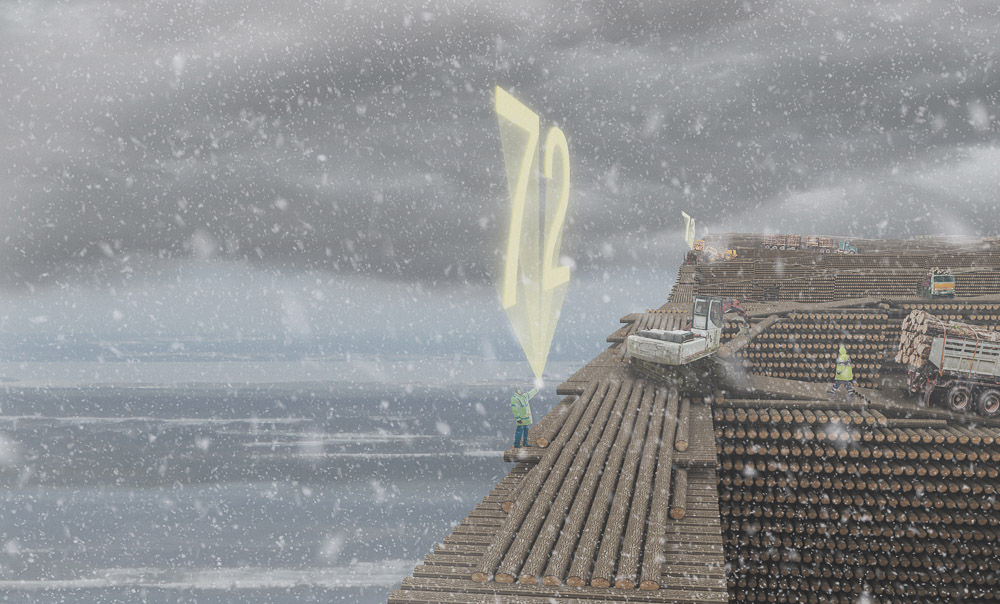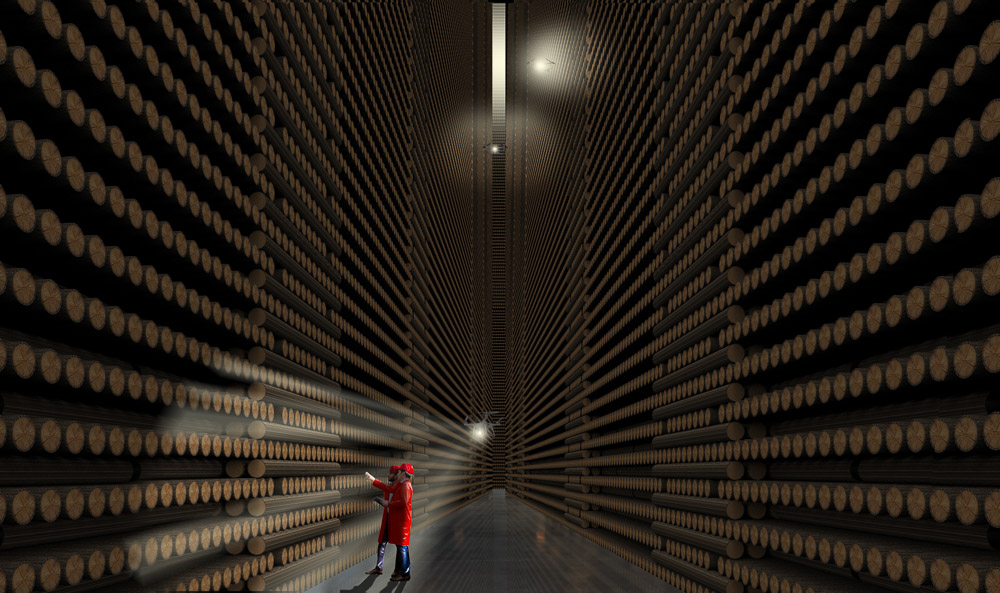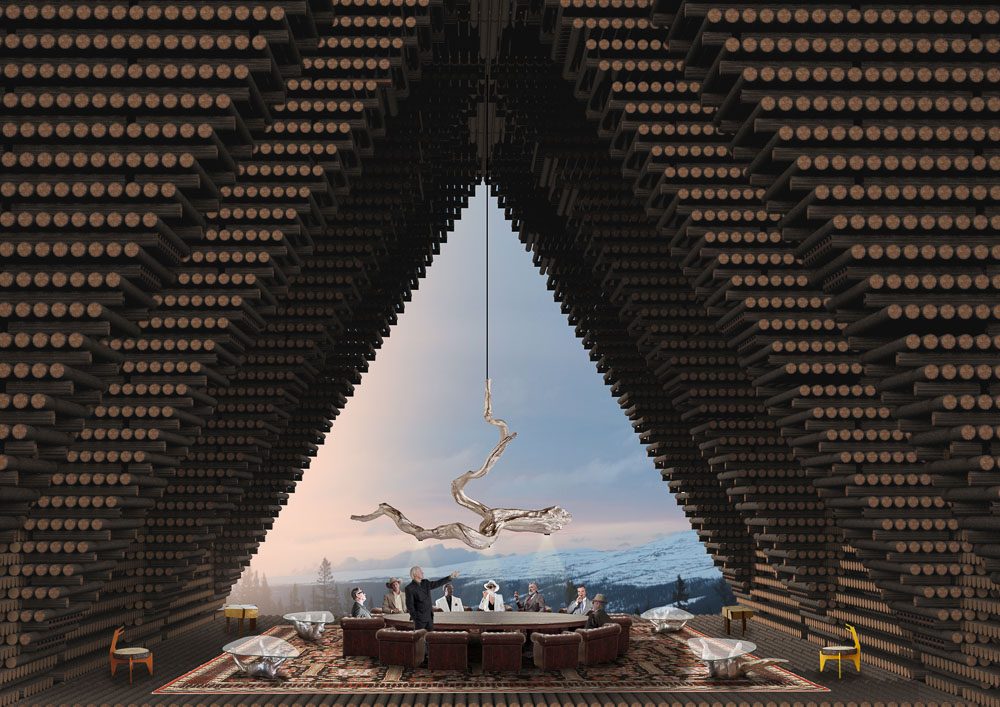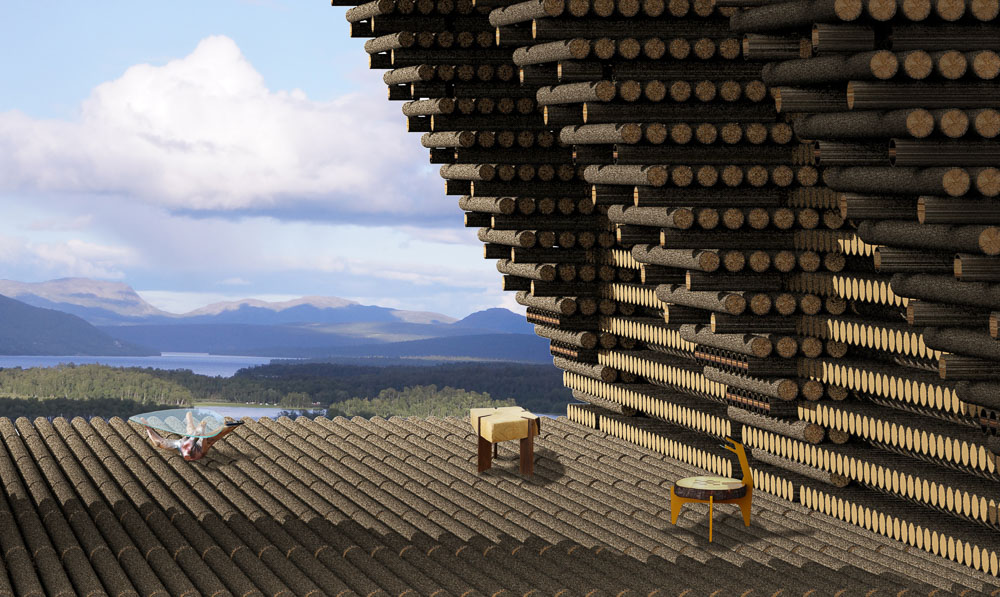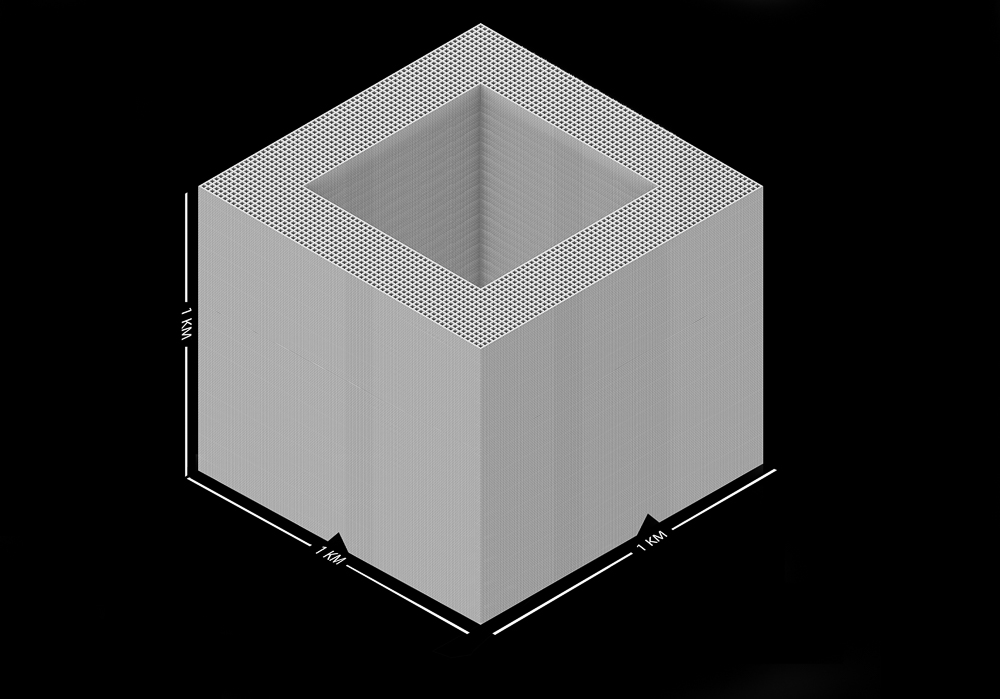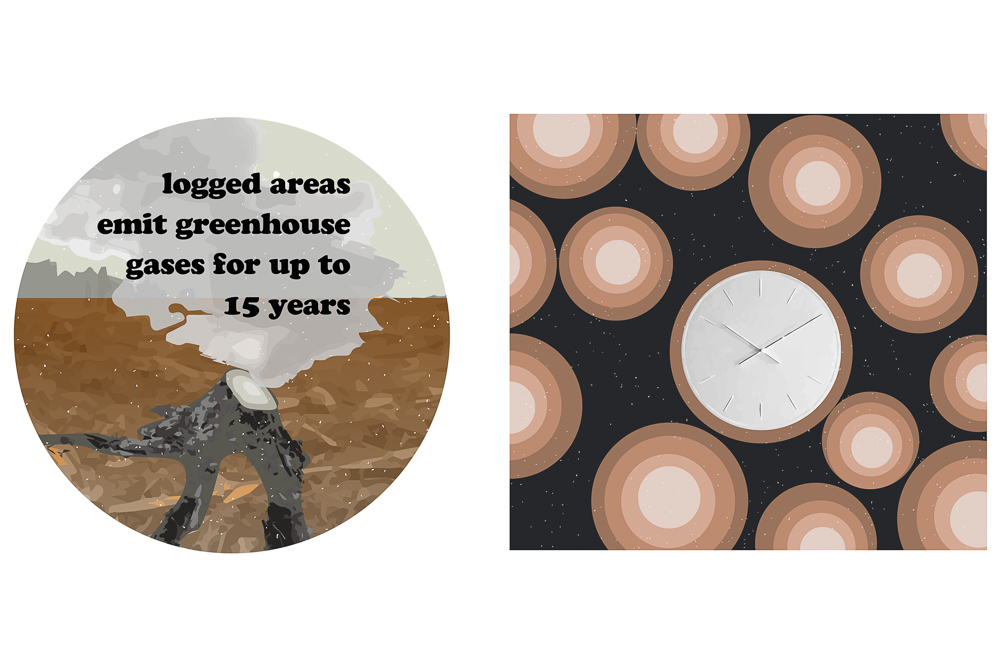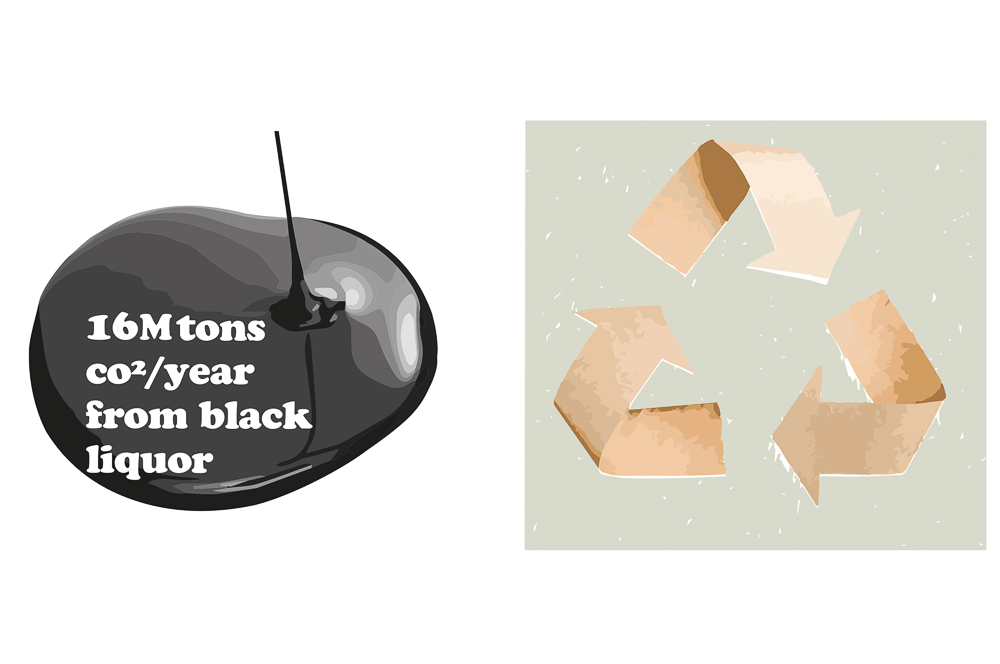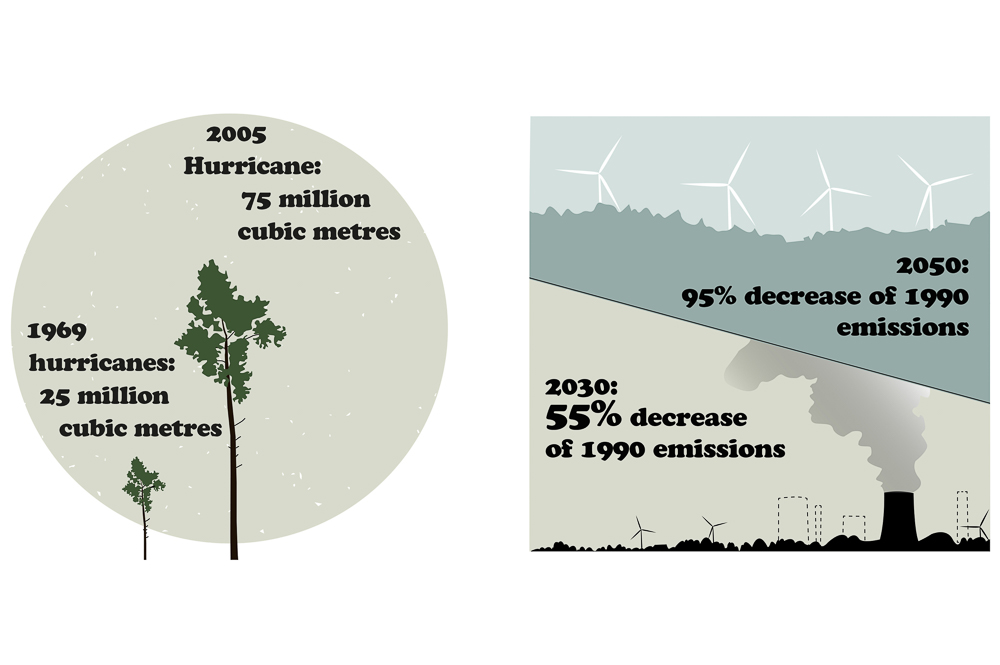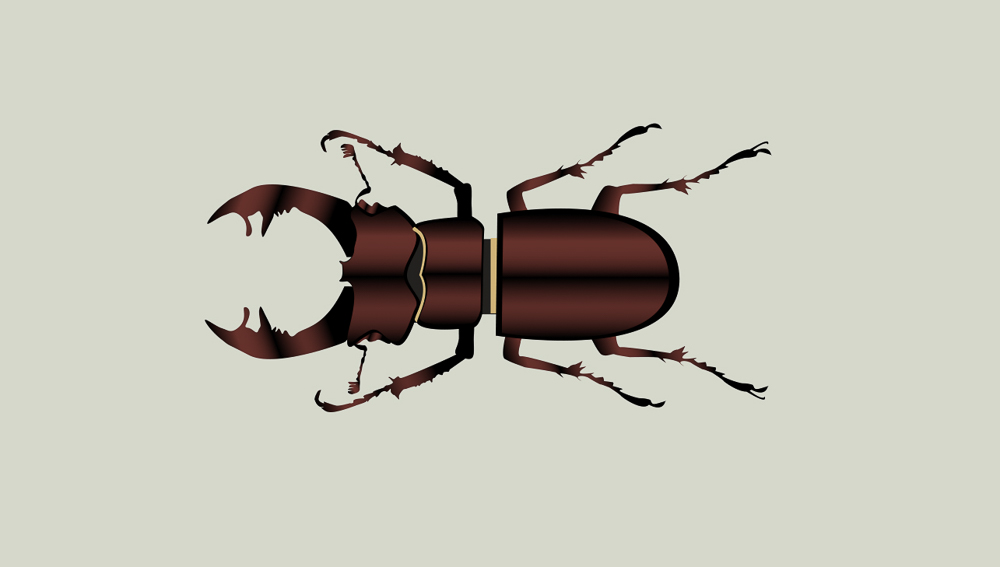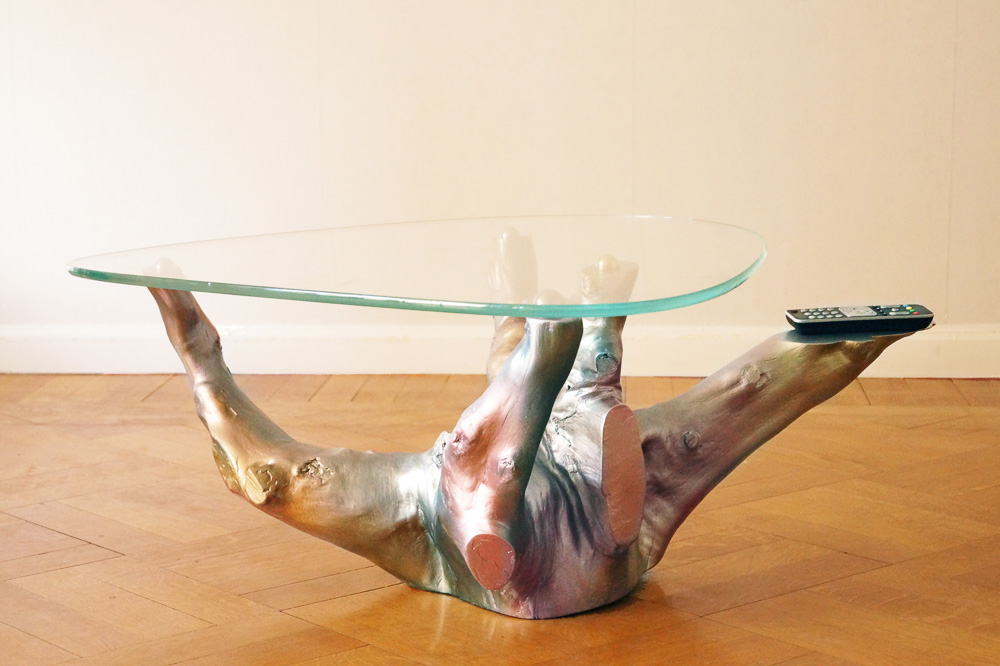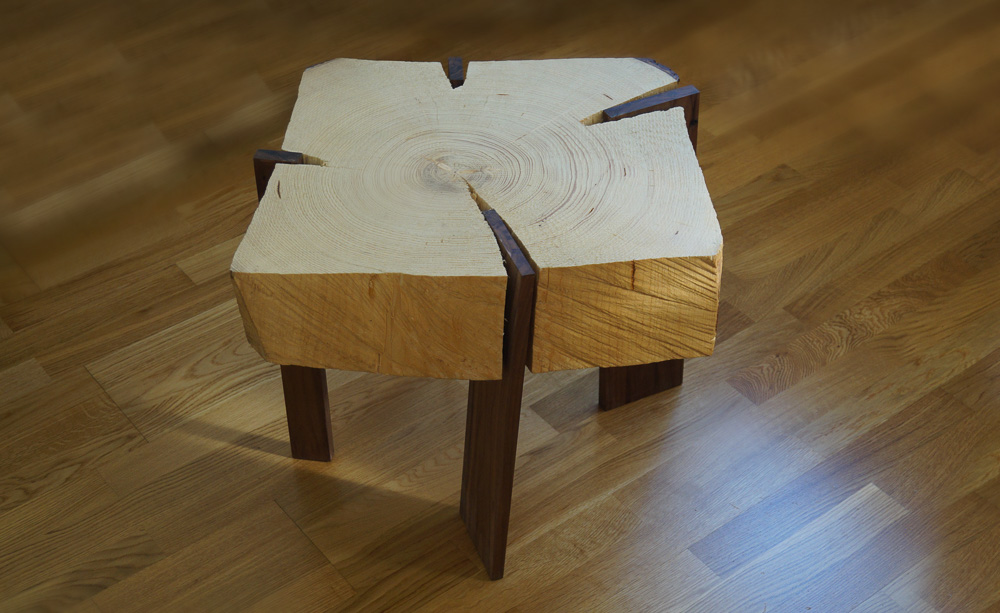 Architects Anders Berensson Architects
해당 프로젝트는 건축문화 2022년 3월호(Vol. 490)에 게재되었습니다.
The project was published in the March, 2022 recent projects of the magazine(Vol. 490).
---
마실와이드 | 등록번호 : 서울, 아03630 | 등록일자 : 2015년 03월 11일 | 마실와이드 | 발행ㆍ편집인 : 김명규 | 청소년보호책임자 : 최지희 | 발행소 : 서울시 마포구 월드컵로8길 45-8 1층 | 발행일자 : 매일