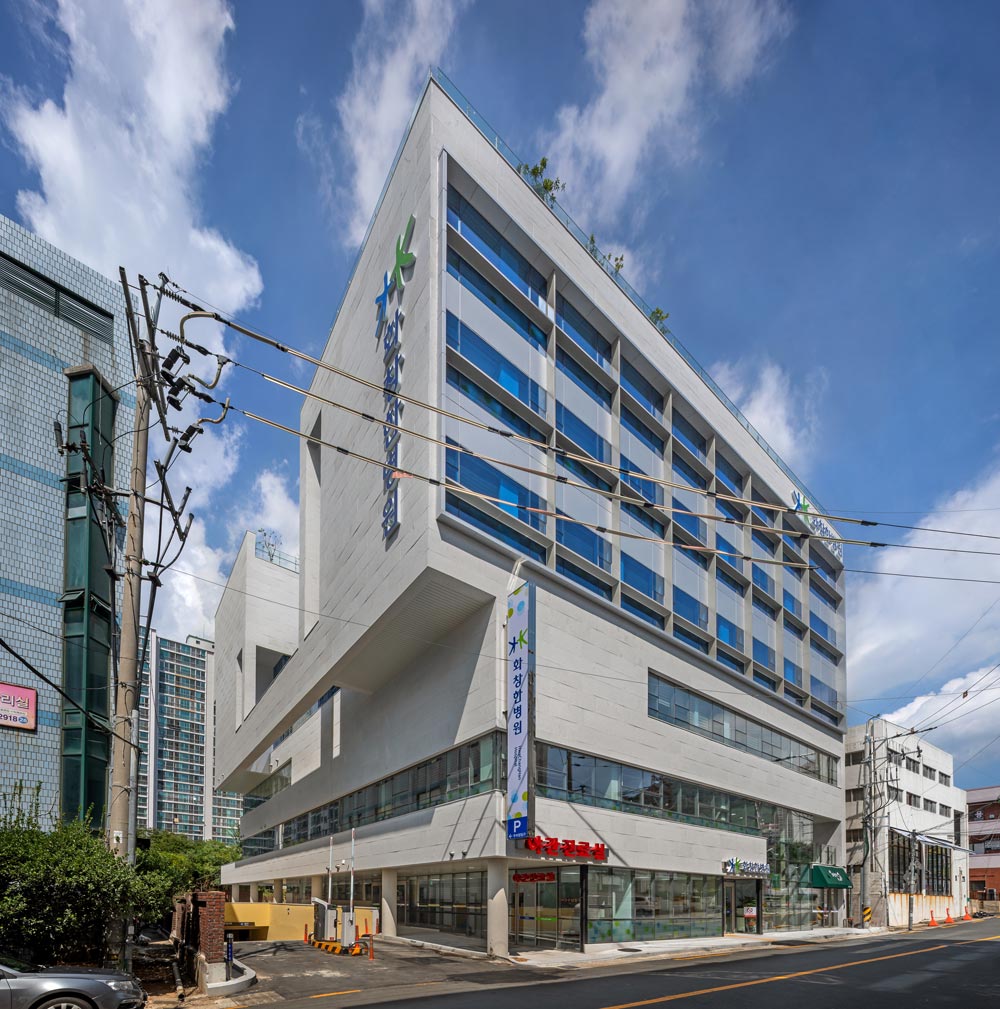 The site is in the shape of rectangular, 30m extending north-south and 90m extending east-west. The south side of the site is facing the road of 10m, the east, north and west sides are adjacent to apartment complexes and business buildings.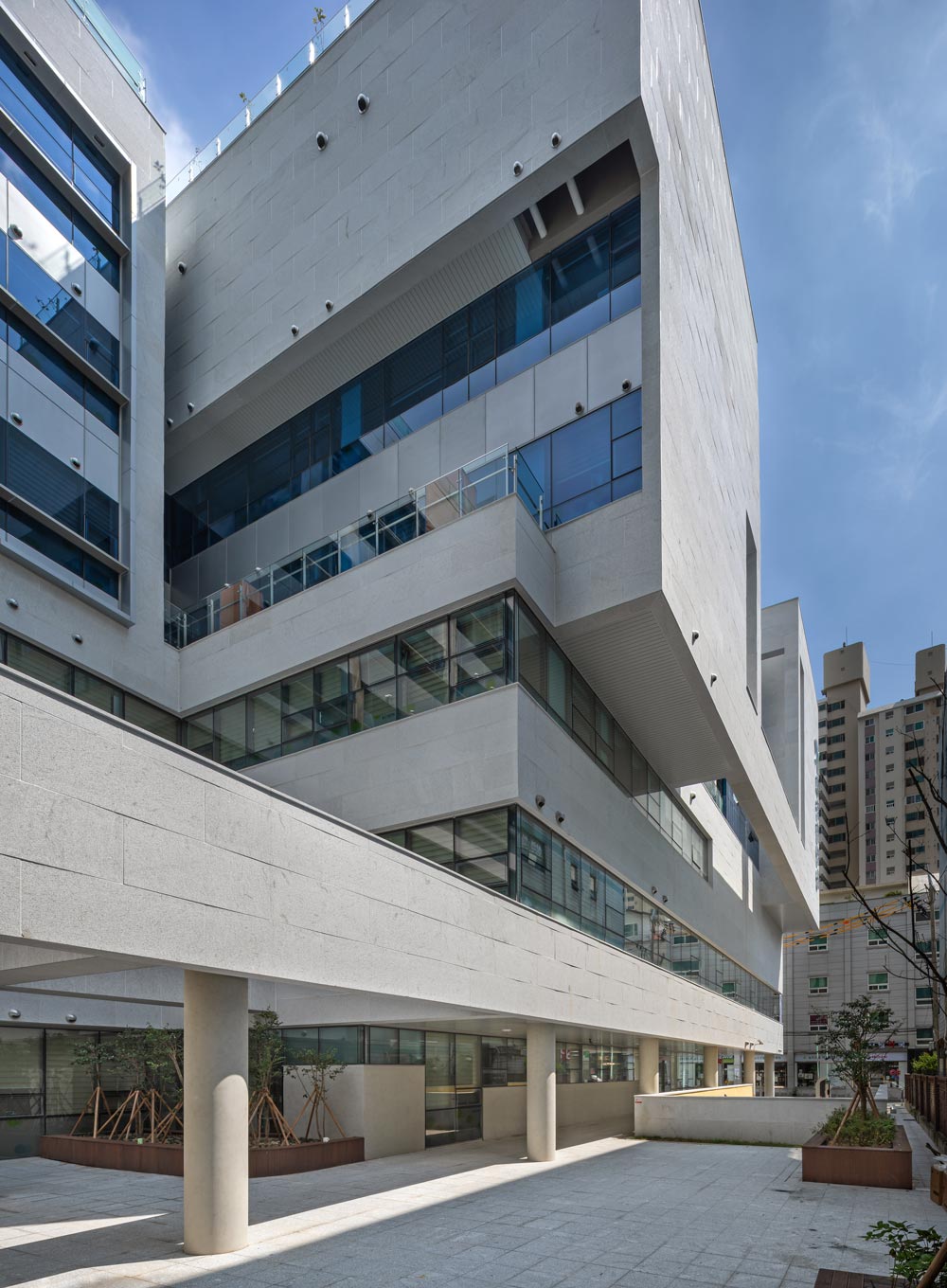 The volume of the hospital is placed in front of the South, An outdoor garden was planned to create a buffer zone in front of North and West apartment complexes.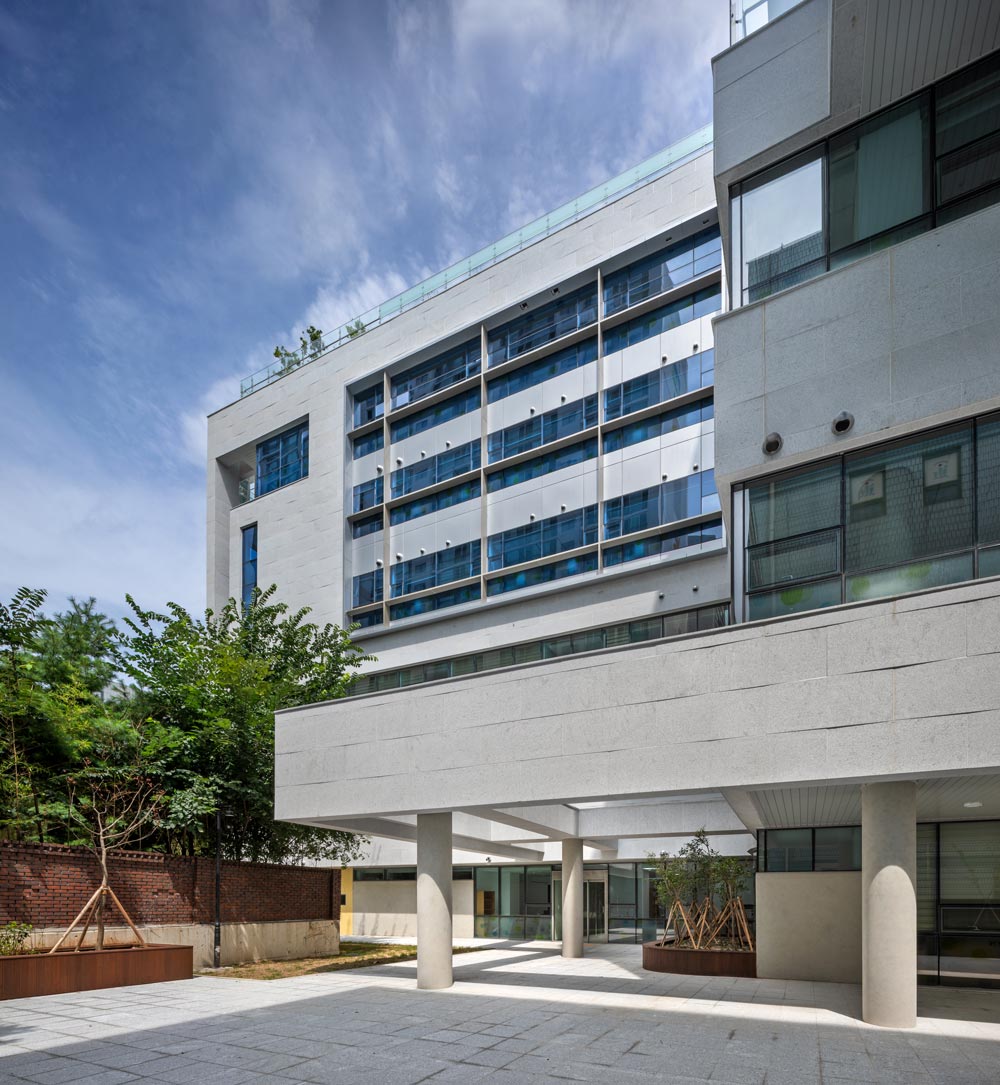 The hospitalization room area was planned on the fourth and fifth floors. On the first and second floors was planned the public areas such as outpatient clinics, medical examination centers, surgical areas and endoscopy areas were planned on the third floor. And services and education spaces such as medical staff's labs, restaurants, auditoriums and conference rooms were planned on the sixth floor.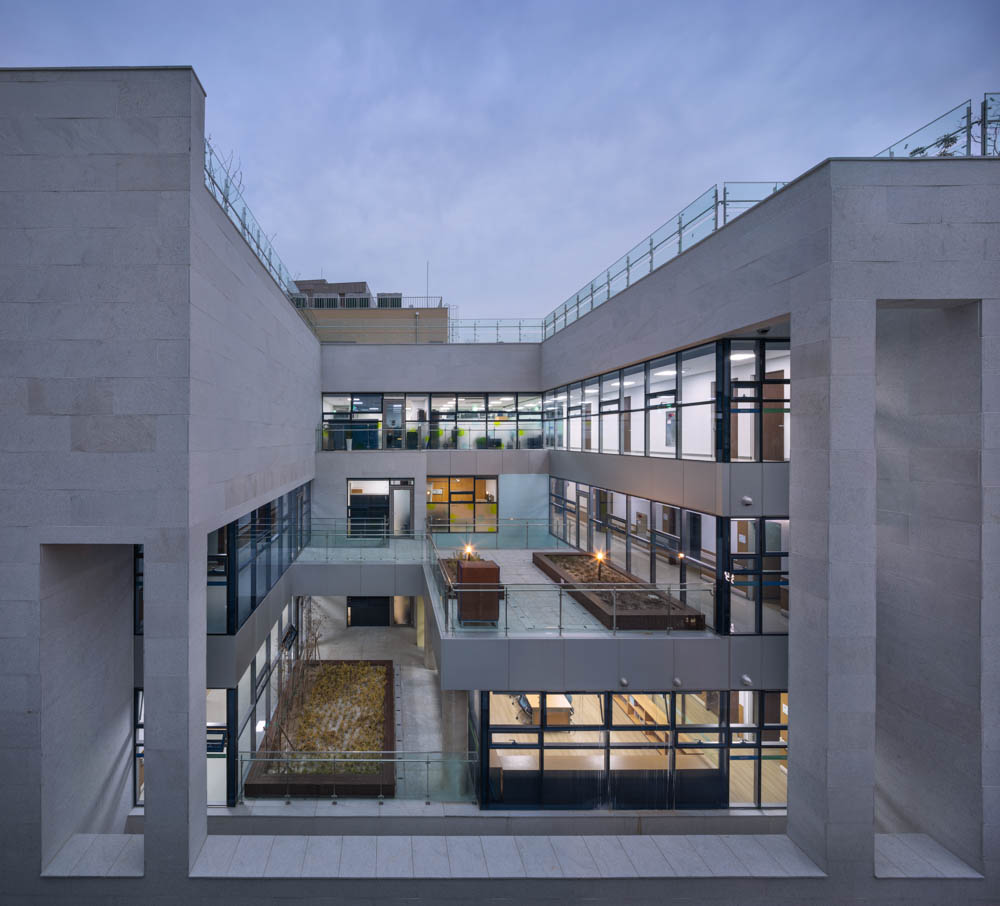 The shape of the hospitalization room plan is designed to allow natural lighting and ventilation from the outside by taking a ㄷ-shaped arrangement centered on the patio.

The elevation of the first floor is designed to form an transparent facade in using the curtain wall system, and the horizontal band-shaped elevation of the second and third floors will serve as a platform to support the main body of the building which has a regular lattice-type frame of four to six stories.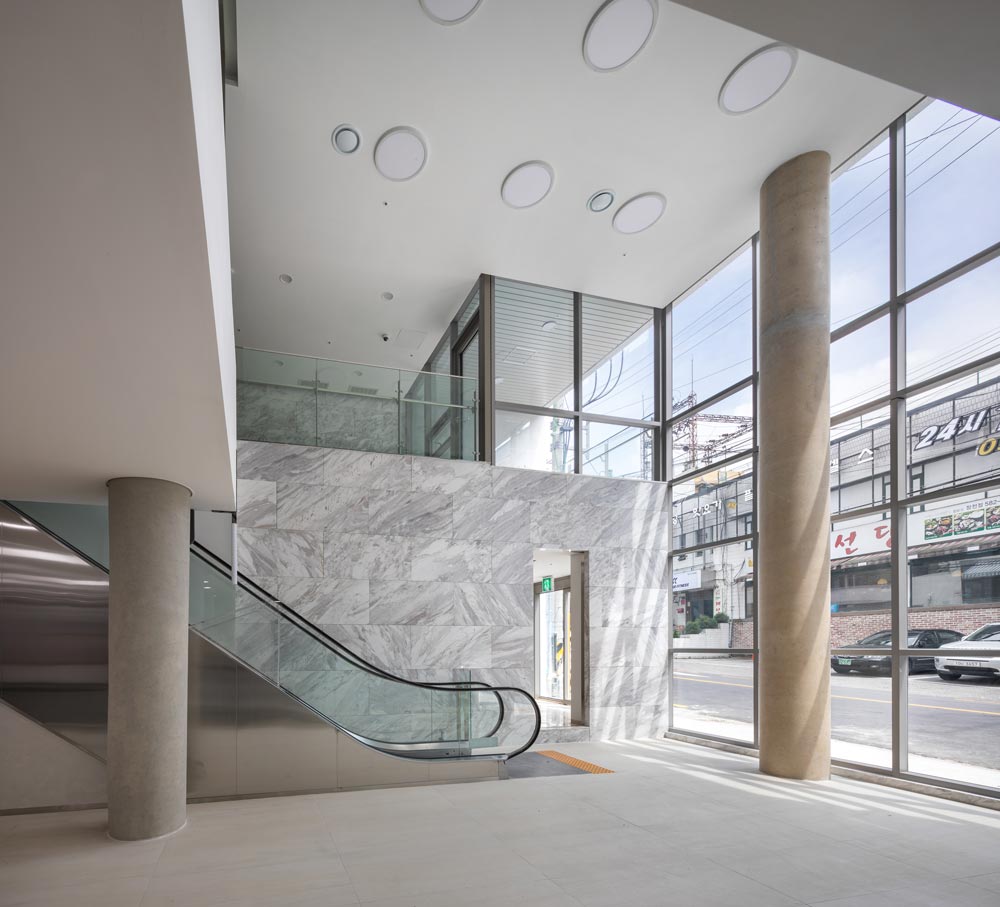 대지의 형상은 가로 약 30m, 세로 약 90m의 남북방향의 장방형 대지로, 남측은 10미터 폭의 전면도로에 면하고 동측, 북측 및 서측은 공동주택단지와 업무용 건축물로 인접해 있다.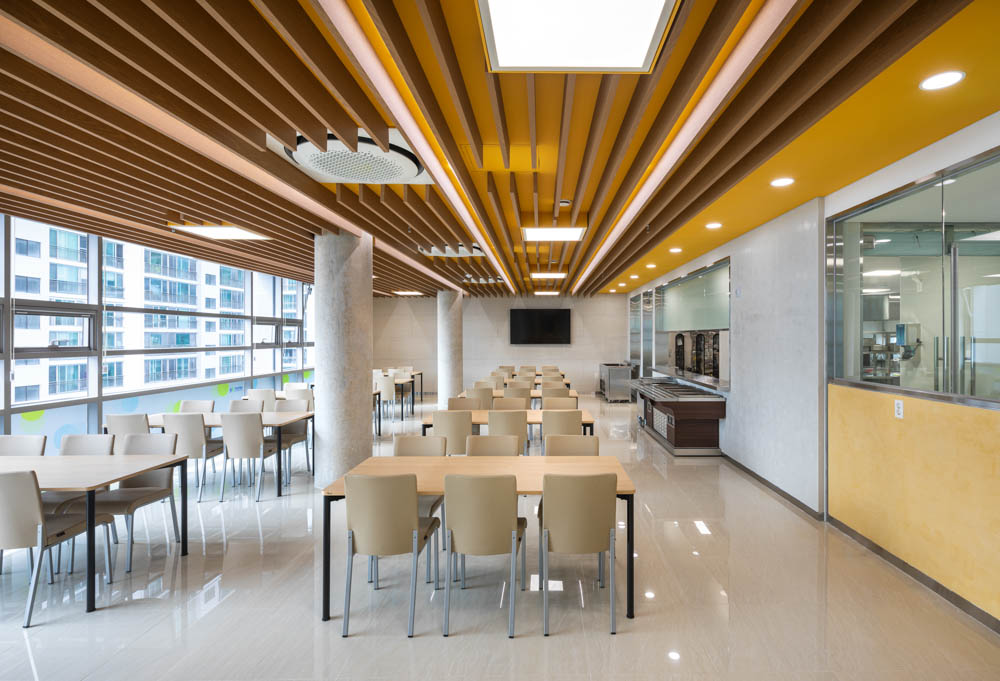 건물의 전면이 남측 도로에 면하도록 병원의 주동을 남측 배치하고 북측에는 북, 서측의 인접한 공동주택단지와의 완충적 공간을 형성하도록 옥외정원을 계획했다.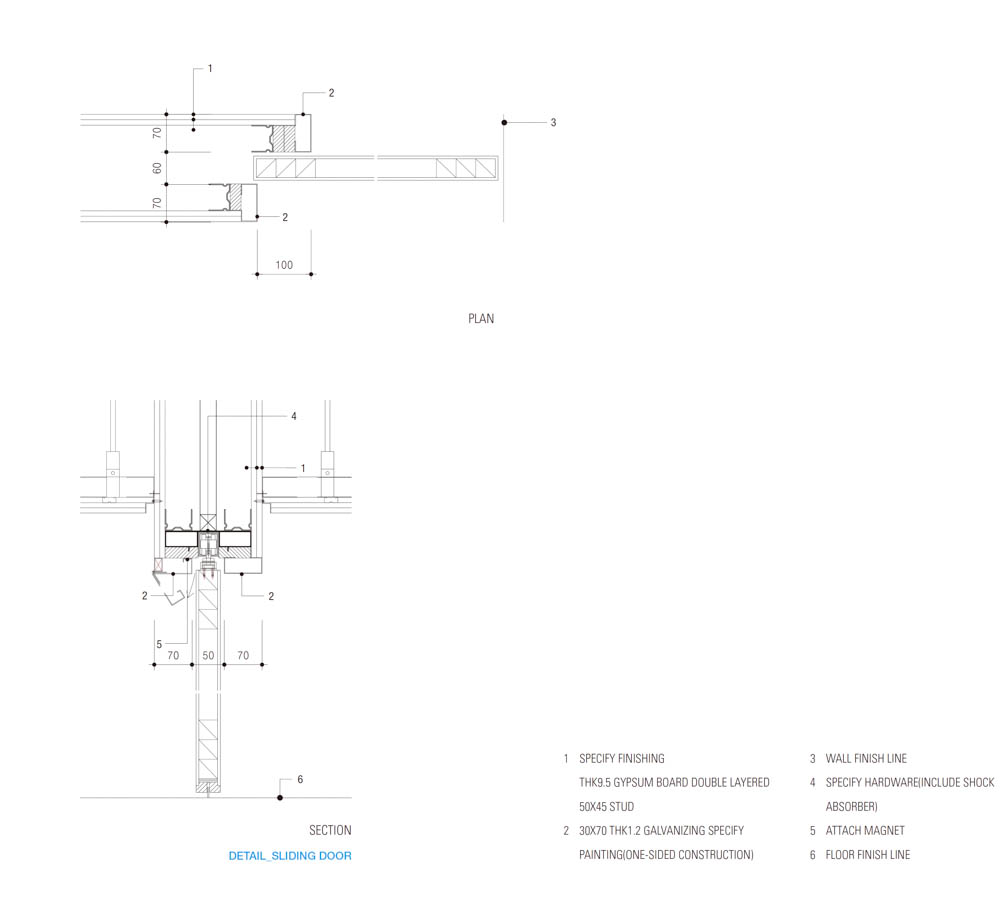 지상 4층과 5층의 입원실 영역을 중심으로, 지상 1층 및 2층에 공공의 영역인 외래진료실, 건강검진센터를, 3층에 수술영역 및 내시경검사 영역을 계획하고, 6층에는 의료진의 연구실과 식당, 강당, 회의실 등의 서비스 및 교육공간을 계획했다.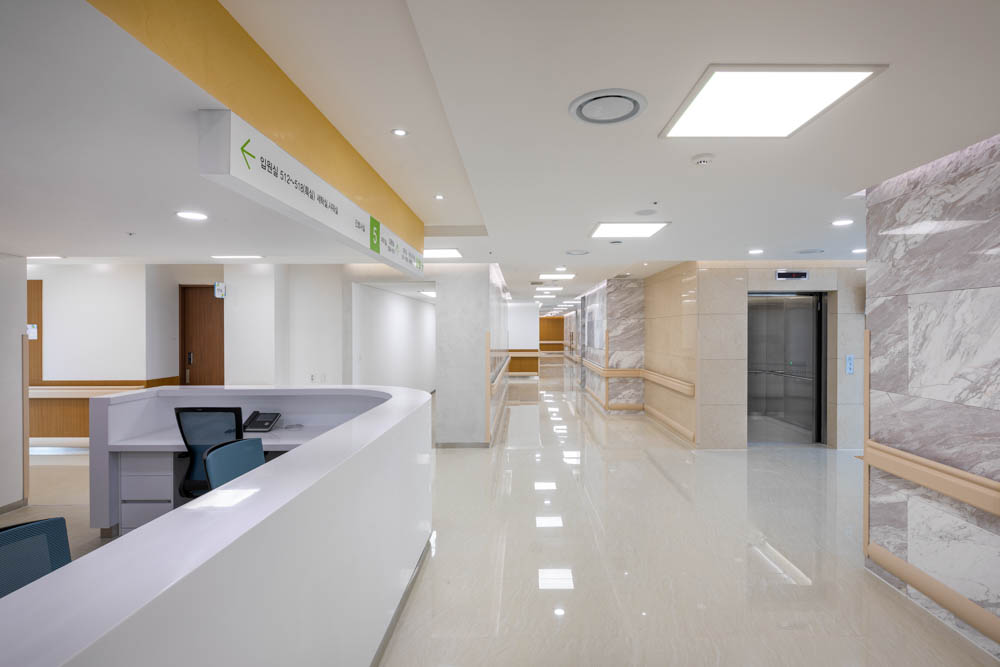 입원실 평면의 형상은 중정을 중심으로 ㄷ자형의 형태를 취함으로써 입원실 공간에 자연채광과 환기가 원활하도록 계획했다.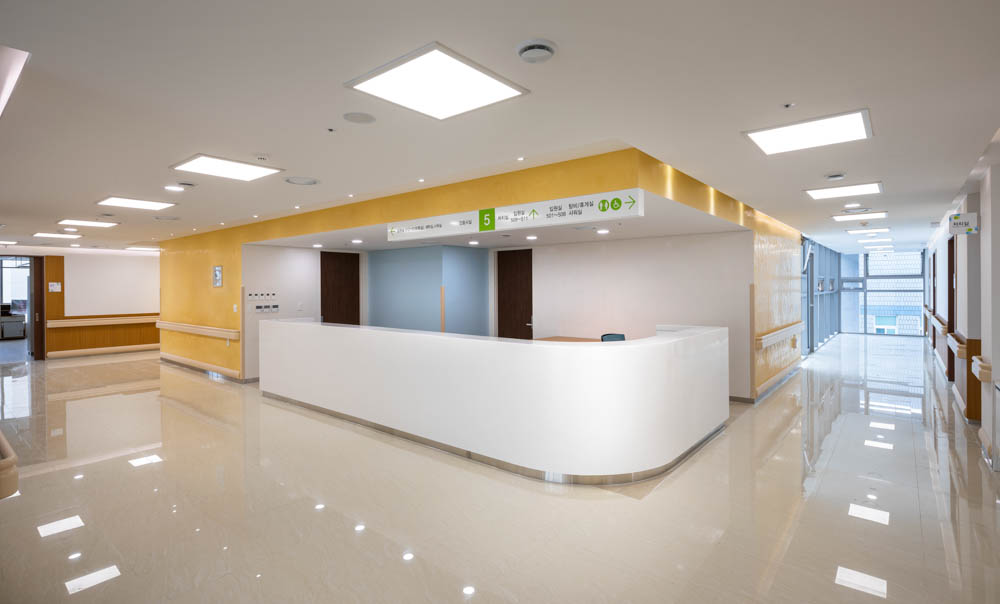 지상 1층은 커튼월시스템을 통한 개방적 입면을 형성하였고, 지상 2층과 3층의 띠 형태의 수평적 형상이 지상 4층~6층의 정형화된 격자형 주 입면을 가진 건축물의 주된 볼륨을 지상으로부터 띄어 받쳐주는 기단 역할을 하도록 계획했다.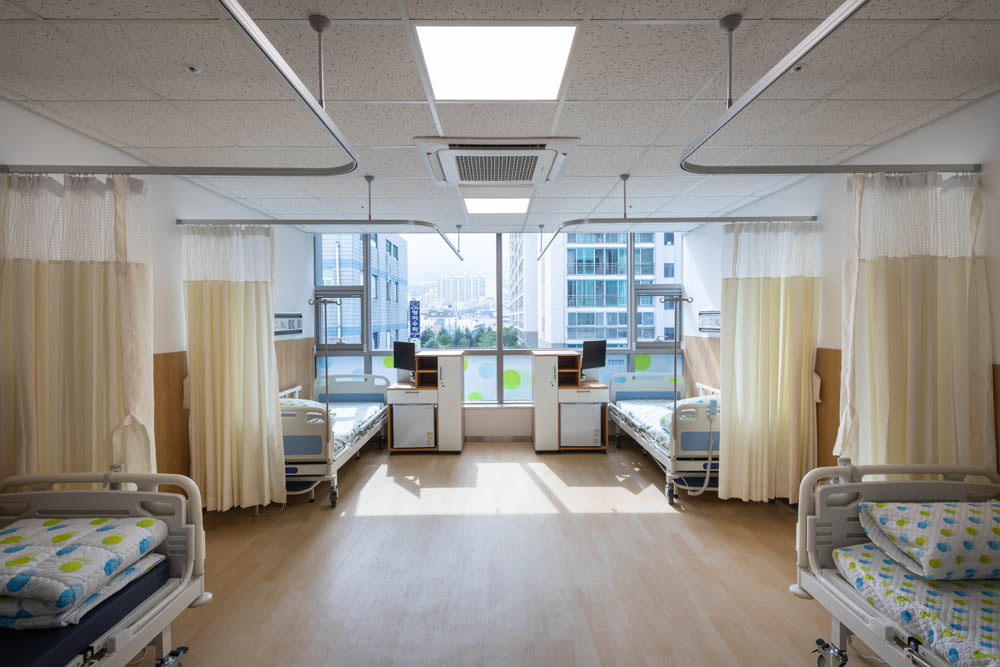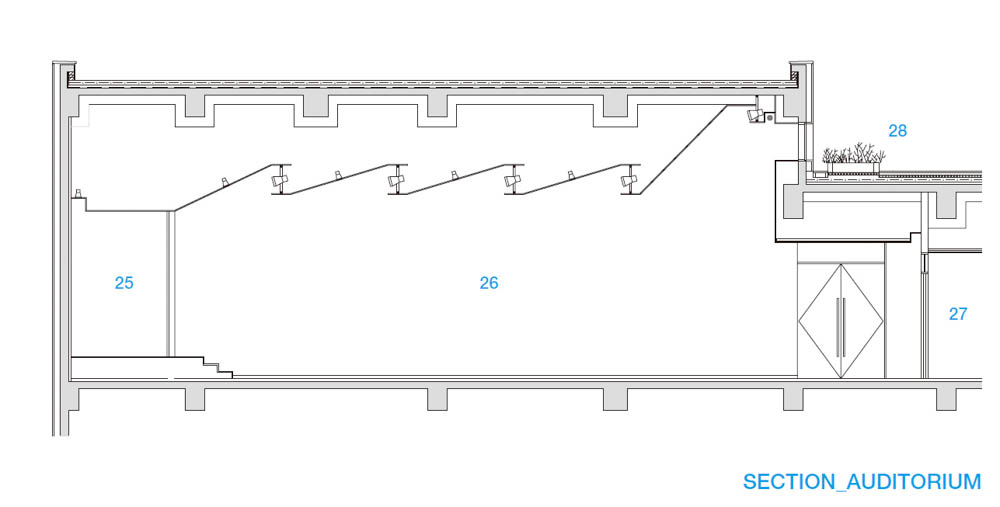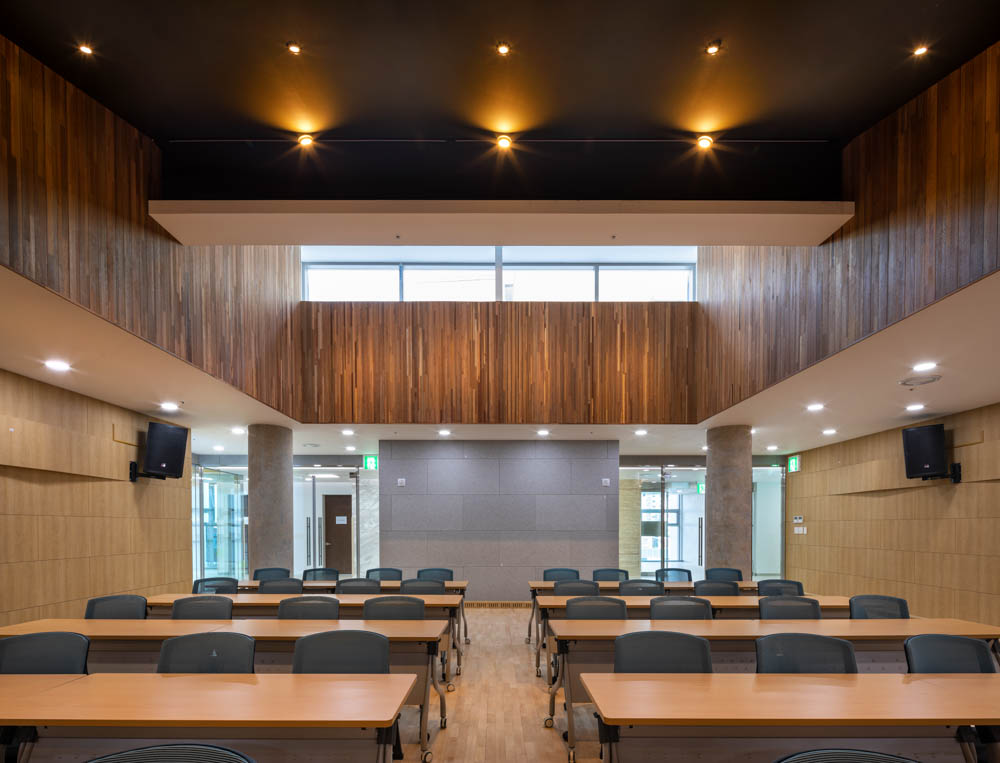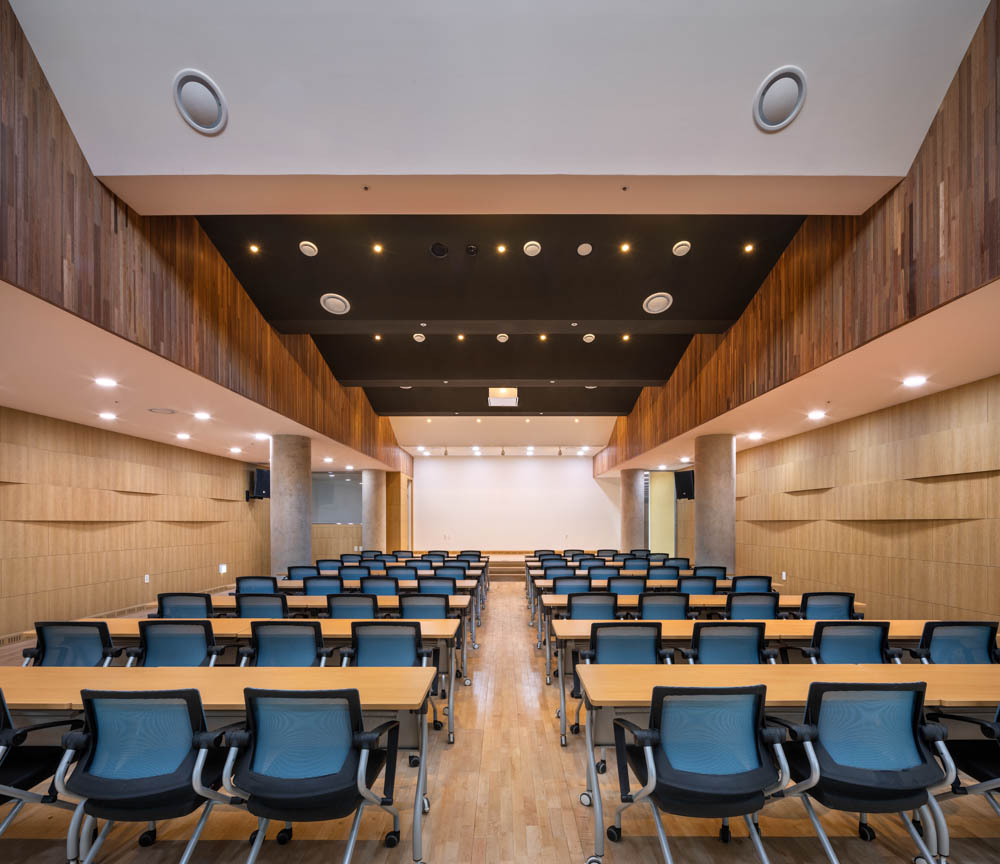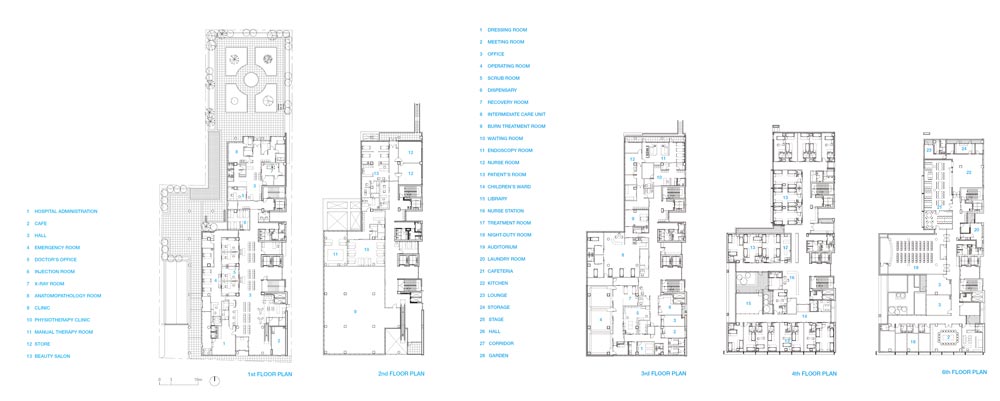 Architect Sungho Lee(Dong-A University) + A.N Architects
Location Bugok-dong, Geumjeong-gu, Busan, Republic of Korea
Program Hospital, Commercial Facilities
Site area 2,145.60m2
Building area 1,202.88m2
Gross floor area 9,959.42m2
Building scope B2, 6F
Building to land ratio 49.80%
Floor area ratio 260.50%
Design period 2017. 11 - 2018. 11
Construction period 2019. 1 - 2020. 6
Completion 2020. 6
Principal architect Sungho Lee(Dong-A University) + AN Byeongyeon An(A.N Architects)
Design team Cheolyeong Yeon, Jeongseon Baek, Junhee Lee
Structural engineer Dae Sung Structure
Construction IKSOO Construction. Co., Ltd.
Client HWACHANGHAN HOSPITAL, Daechang Corporation
Photographer Joonhwan Yoon
해당 프로젝트는 건축문화 2021년 6월호(Vol. 481)에 게재 되었습니다.

The project was published in the June, 2021 issue of the magazine(Vol. 481).
---
마실와이드 | 등록번호 : 서울, 아03630 | 등록일자 : 2015년 03월 11일 | 마실와이드 | 발행ㆍ편집인 : 김명규 | 청소년보호책임자 : 최지희 | 발행소 : 서울시 마포구 월드컵로8길 45-8 1층 | 발행일자 : 매일