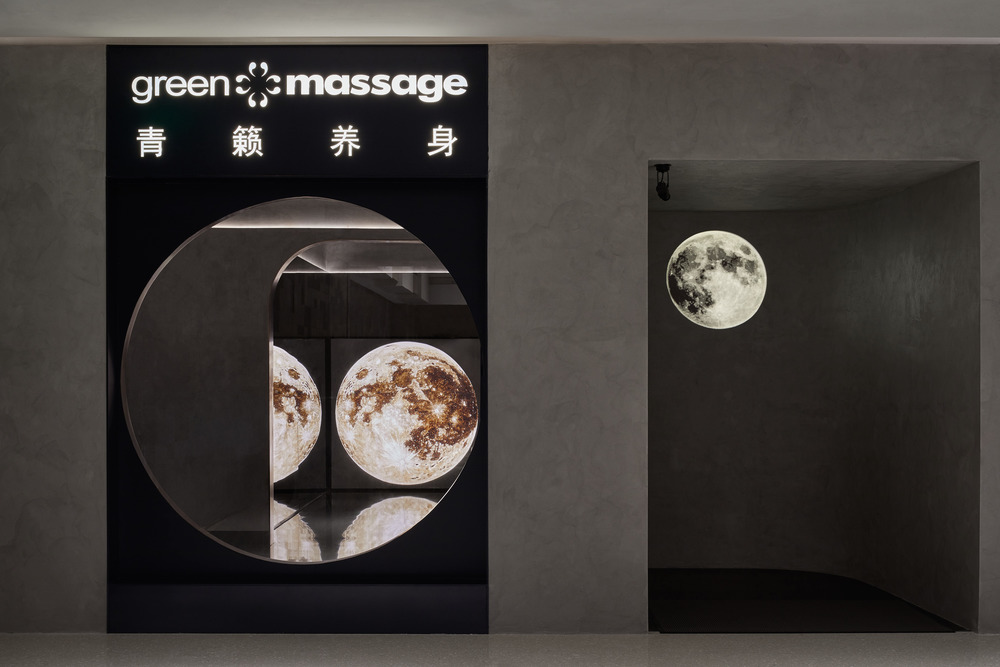 "Moon" has many faces in different phases, with its beauty to stand calm and quiet, the endless loop doesn't disturb its rhythm, always gracefully to move in the space-time. From ancient to modern, many artists inspired by the moon, the creation with different formats, to admire its mystery, romance, and full imagination. The first stop of human beings to choose to explore the universe is also the moon landing adventure. After time and times and repeated failures, Neil Alden Armstrong took a small step to unveil the mystery of the moon, but in the end, there is no myth or our imagination. Only the magnificence and solitude of the moon's surface are reached, and it is extremely calm.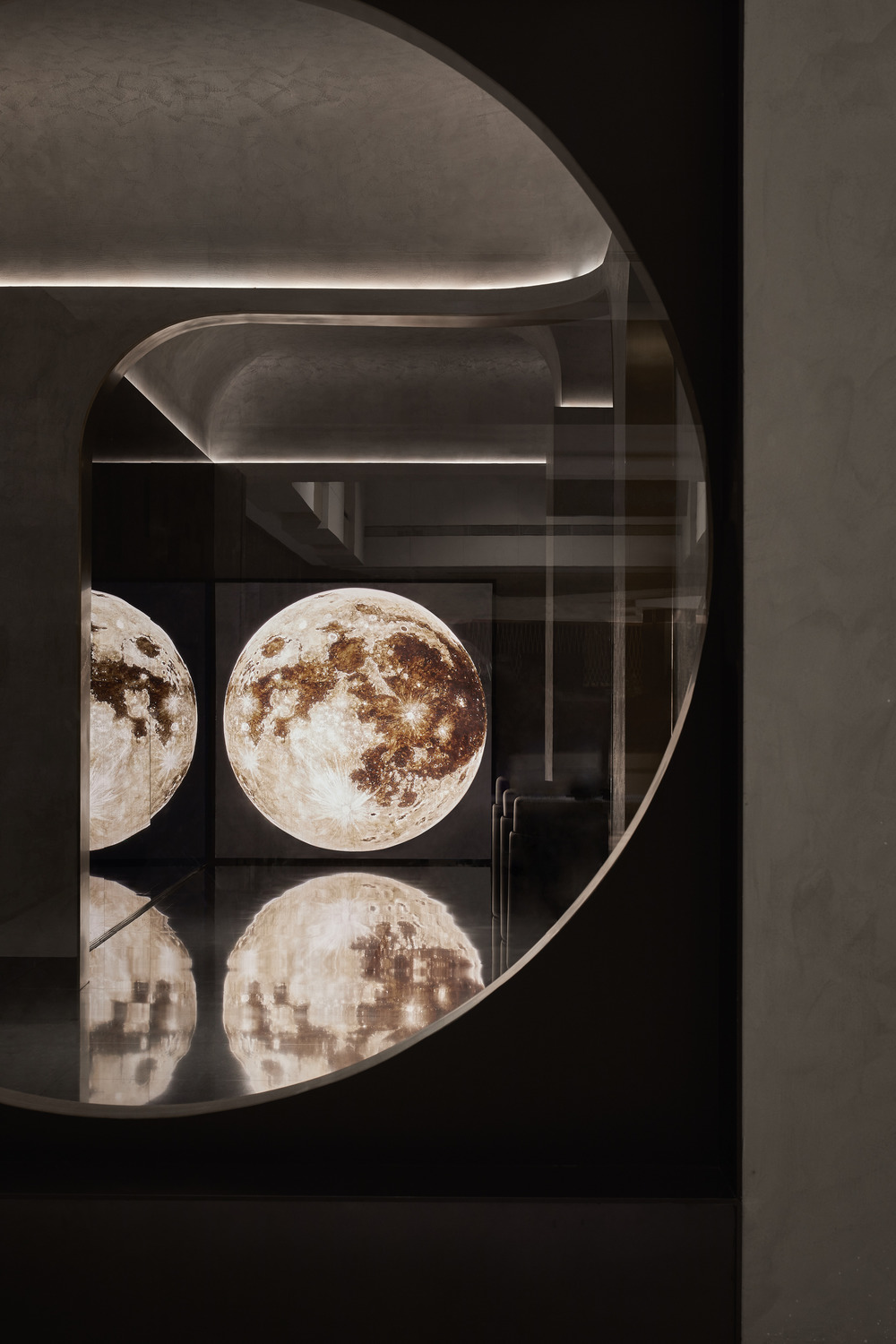 The "Moon" can be seen in everywhere inside the space, the installation artwork "Moon Light" created by artist Yang Yong Liang is the poetic highlight in the space. The ball light and wall light also respond to the "Moon" figure, guide the people step by step into their healing journey, in order to remove their daily fatigue. The design of the Green Massage, "Moon" has become our design concept. We try to isolate the hustle and bustle which is located in the busy shopping mall. The gray tone and texture full around in the whole space is like the surface of the moon, quietly diluting all the restlessness.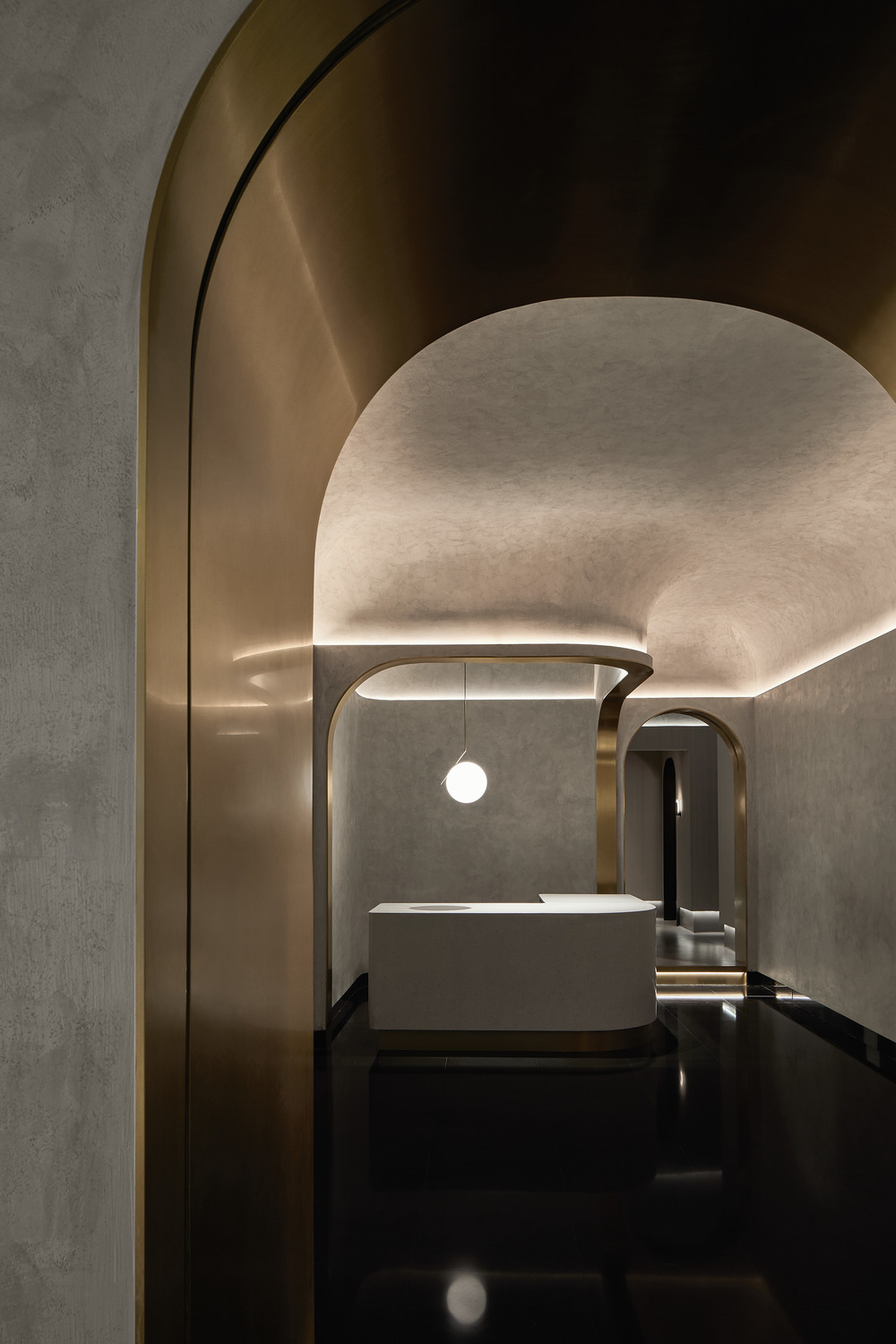 There is no sharp angle in the space, we used the curve to shape the line in space, with gently light reflecting, like the moon reflected the sunlight, it has become a soft filter, which naturally filters the disturbance from outside. In Green Massage design, the purpose is to through the whole sense of interior experience then complete the journey. "As the moon lasting, as the sun rising", is the circulation of the universe, every restart is the fresh return, will bring back the highlight in the lifetime.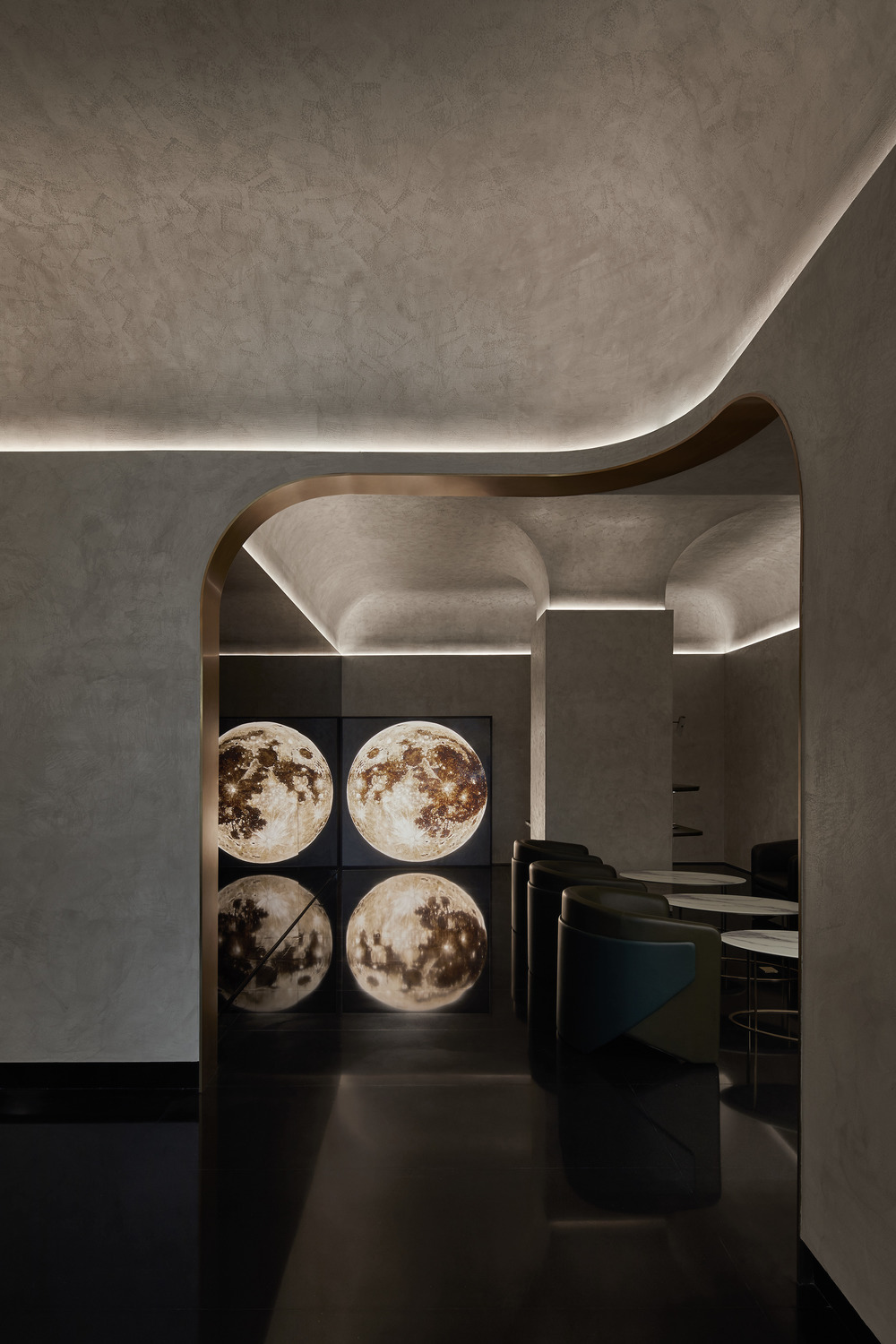 "Moon"은 다양한 단계의 얼굴을 가지고 있다. 차분하고 조용하게 서 있는 아름다움과 끝없는 루프가 리듬을 방해하지 않고 시공간에서 우아하게 움직이고있다. 고대에서 현대에 이르기까지 많은 예술가들이 달에서 영감을 받아 다양한 형식으로 창작하여 그 신비와 낭만, 그리고 완전한 상상력을 감상한다. 인류가 우주를 탐험하기로 선택한 첫 번째 목적지는 달 착륙이기도 하다. 반복되는 시간과 반복적인 실패 끝에 Neil Alden Armstrong은 달의 신비를 밝히기 위해 작은 발걸음을 내디뎠지만 결국 신화나 우리의 상상과는 달랐다. 달 표면의 웅장함과 고독만이 닿아 있을 뿐, 매우 고요하다.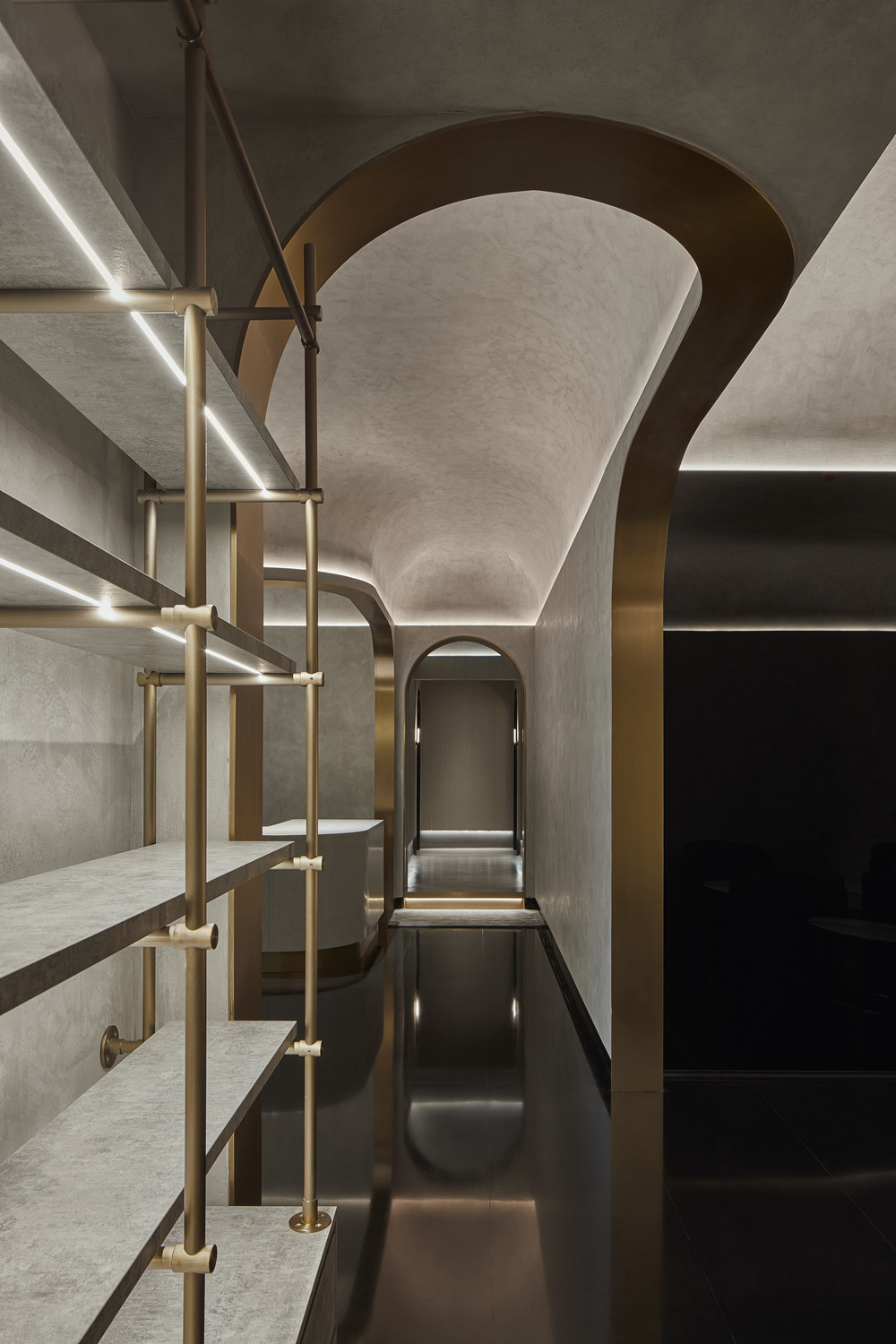 공간 안의 모든 곳에서 '달'을 볼 수 있으며, Yang Yong Liang의 설치 작품 'Moon Light'가 이 공간의 시적 하이라이트다. 볼 조명과 벽 조명은 또한 "달"의 모습에 반응하여 사람들이 일상의 피로를 풀기 위해 치유 여행을 단계별로 안내한다. Green Massage의 디자인, "Moon"이 디자인 컨셉이 됐다. 분주한 쇼핑몰 속에서 고립되고자 했다. 공간 전체를 둘러싸고 있는 회색 톤과 질감은 마치 달의 표면과도 같이 모든 불안을 조용히 희석시킨다.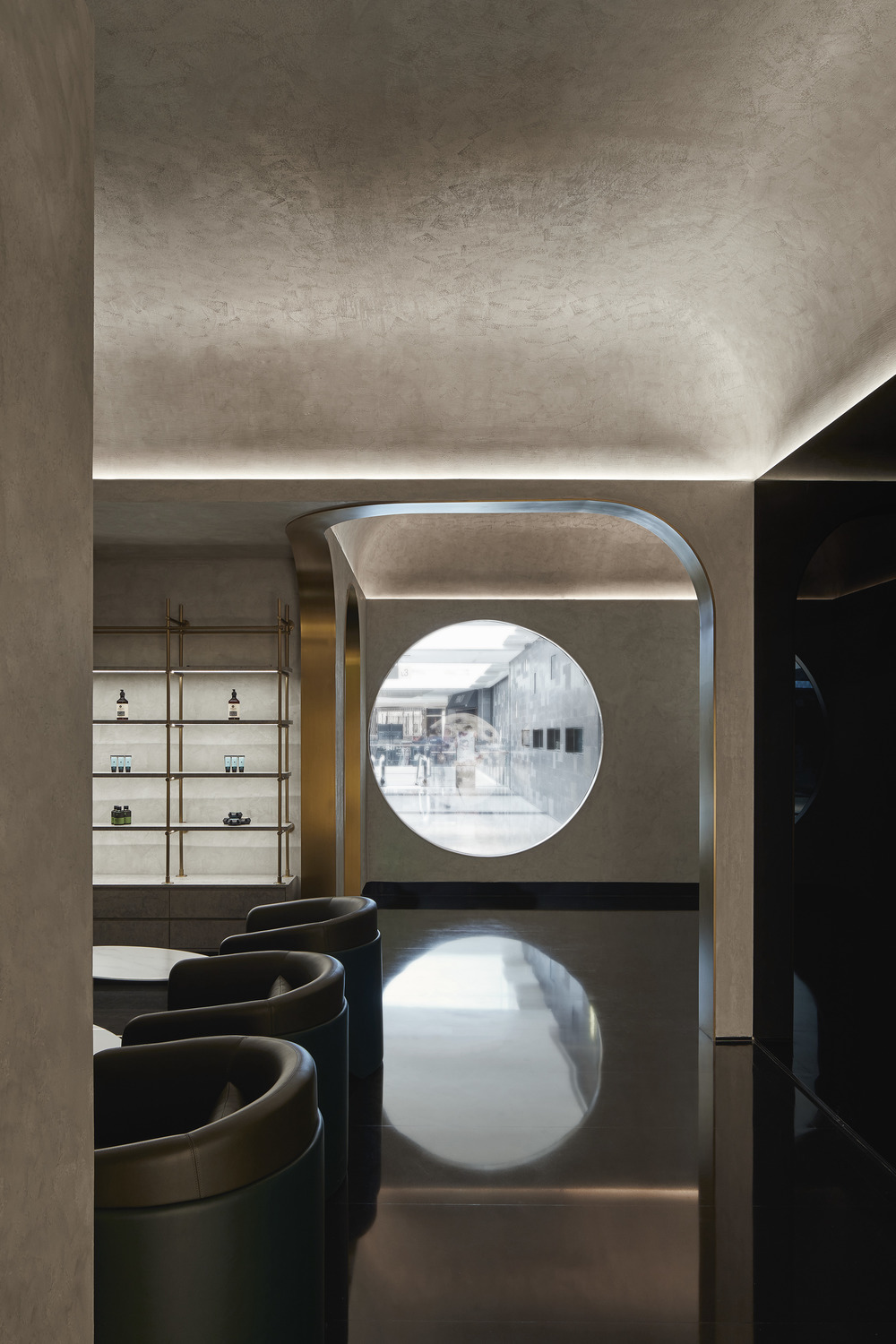 공간에 날카로운 각도가 없으며 곡선을 사용하여 공간의 선을 형성했으며 달이 햇빛을 반사하는 것처럼 부드럽게 빛을 반사하여 외부의 방해를 자연스럽게 걸러내는 부드러운 필터가 된다. Green Massage의 목적은 내부 경험의 전체 감각을 통해 여행을 완료하는 것이다. "As the moon lasting, as the sun rising."은 우주의 순환이며 모든 재시작은 새로운 복귀이며 일생의 하이라이트를 되찾을 것이다.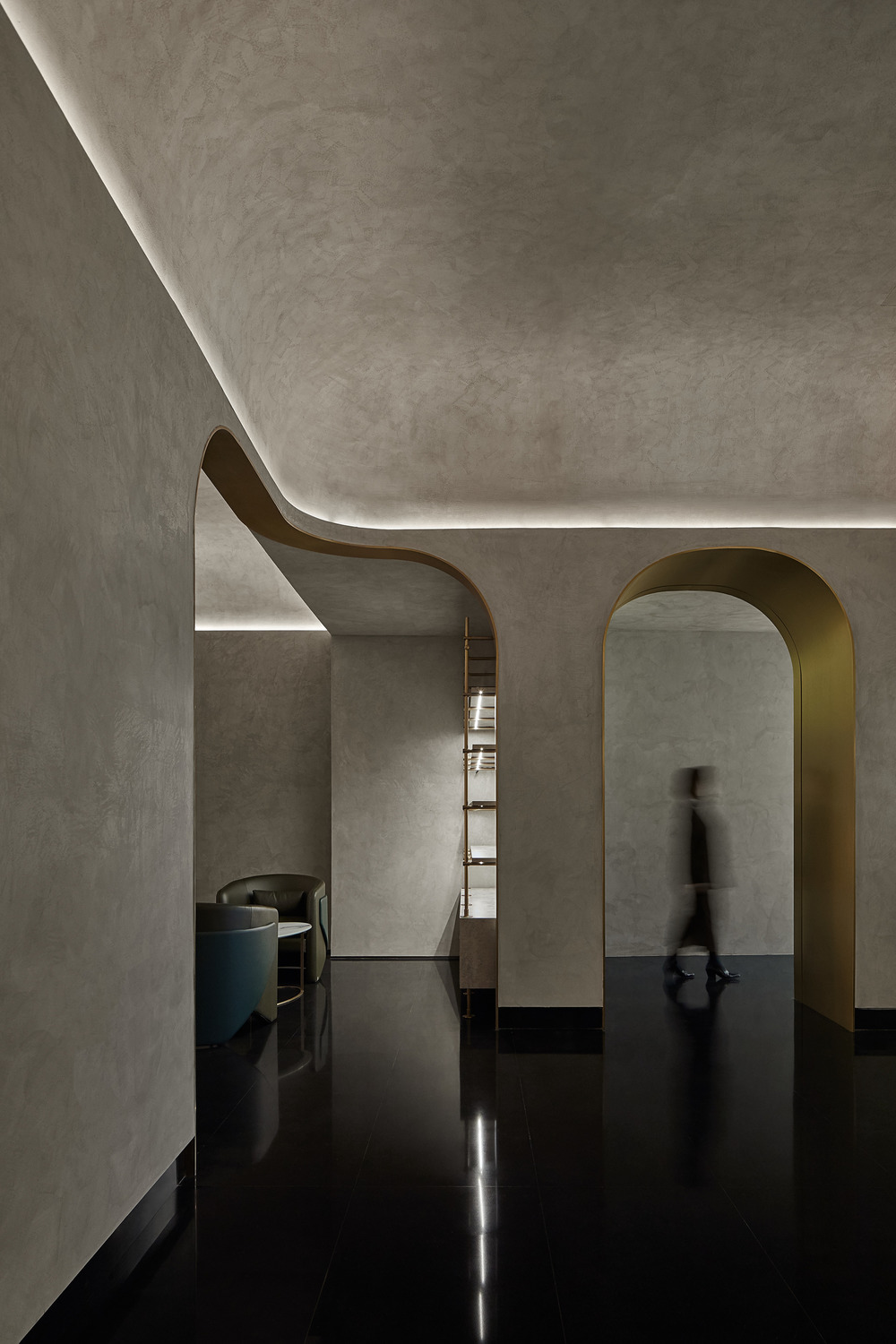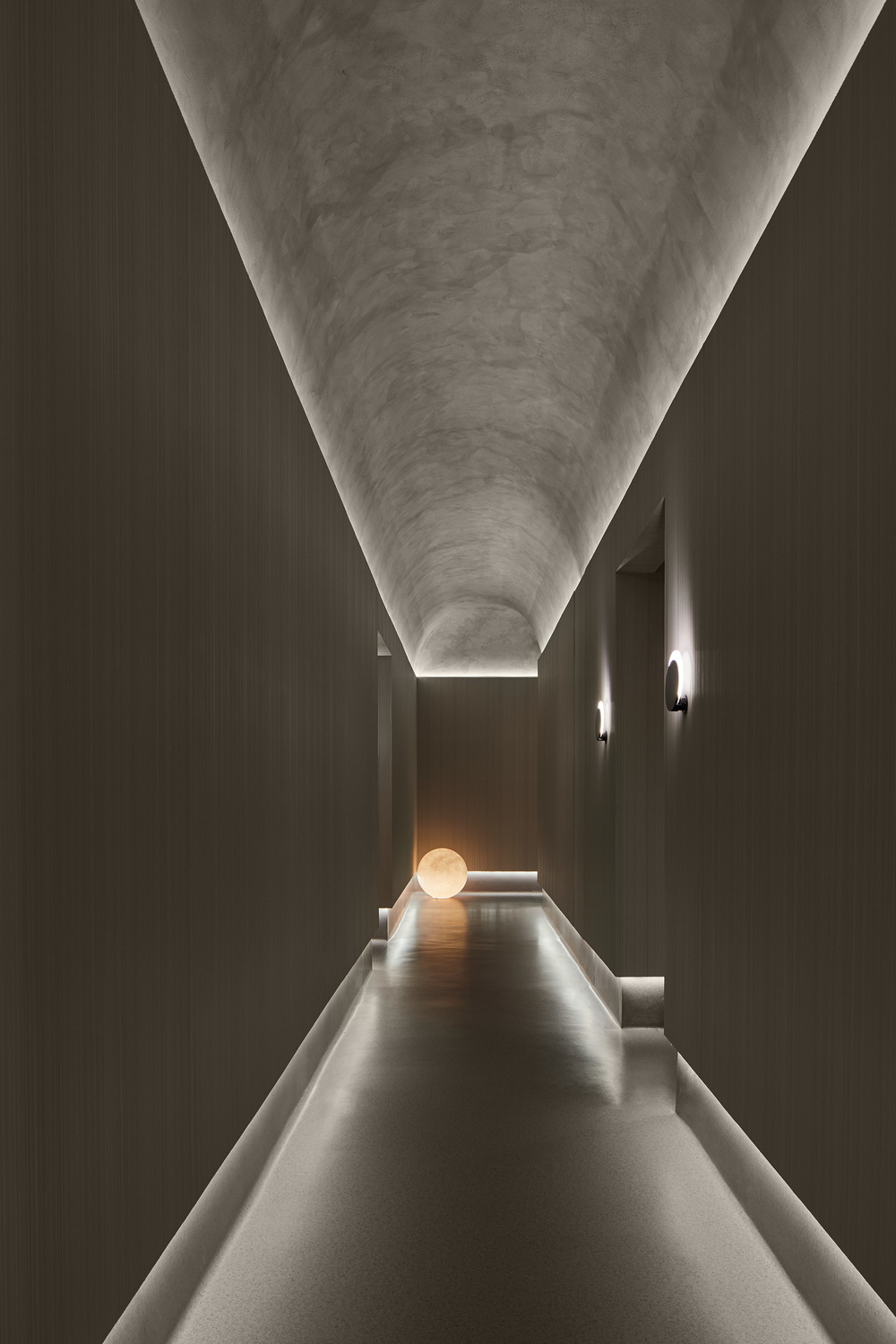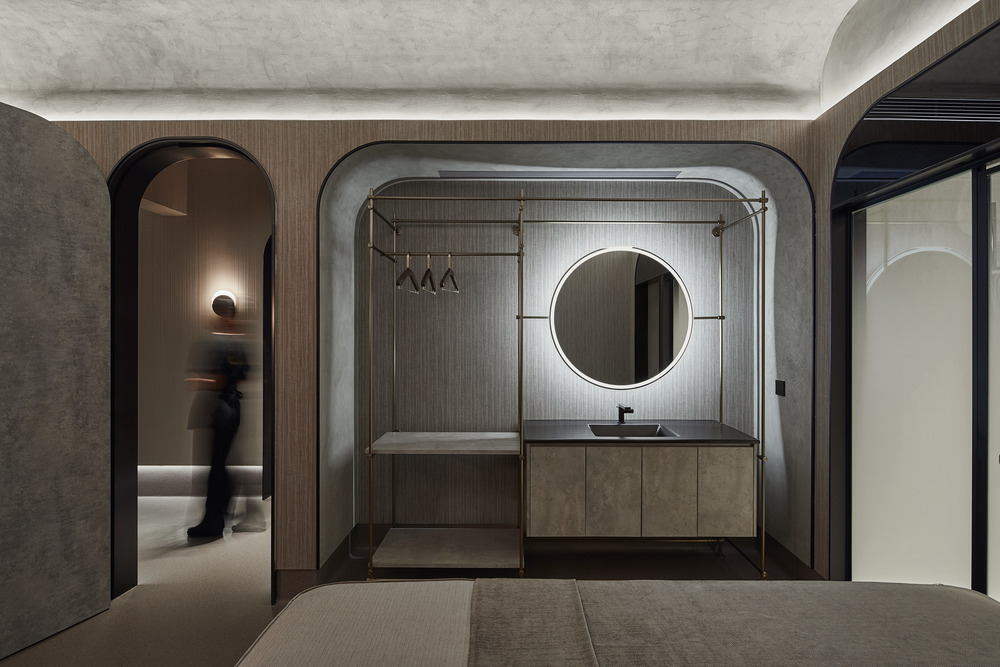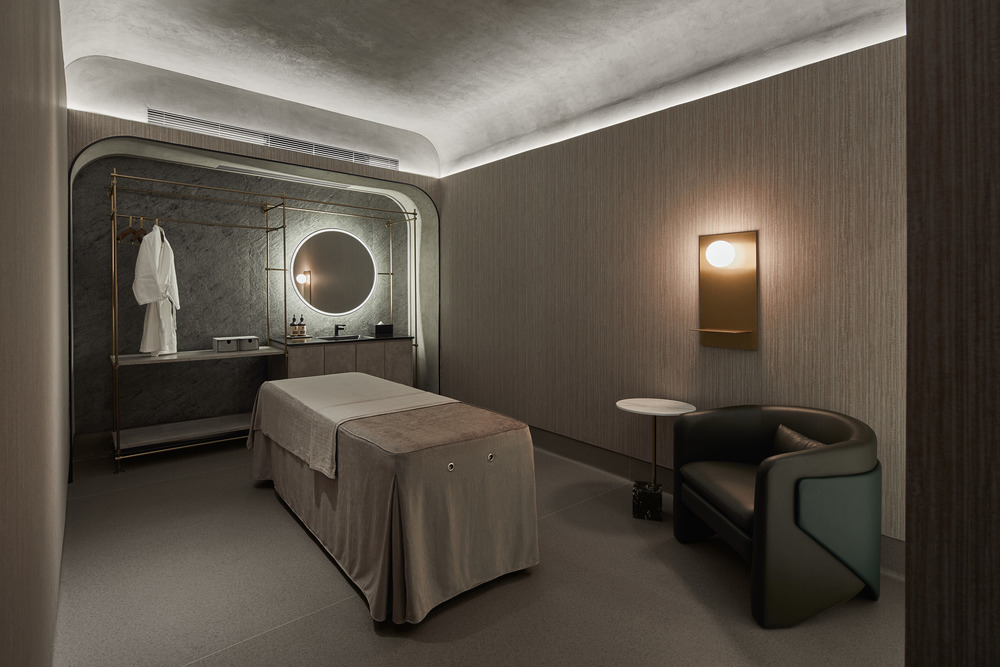 Architects Vermilion Zhou Design Group
Location Shanghai, China
Building area 320㎡
Creative director Kuang Ming(Ray) Chou
Interior design Garvin Hung, Reykia Feng
Lighting design Vera Chu, Chia Huang Liao
FF&E design Mavis Huang
Artwork artist Yang Yong Liang
Client Green SPA Management & Consultancy
Photographer Yunpu Cai
---
마실와이드 | 등록번호 : 서울, 아03630 | 등록일자 : 2015년 03월 11일 | 마실와이드 | 발행ㆍ편집인 : 김명규 | 청소년보호책임자 : 최지희 | 발행소 : 서울시 마포구 월드컵로8길 45-8 1층 | 발행일자 : 매일