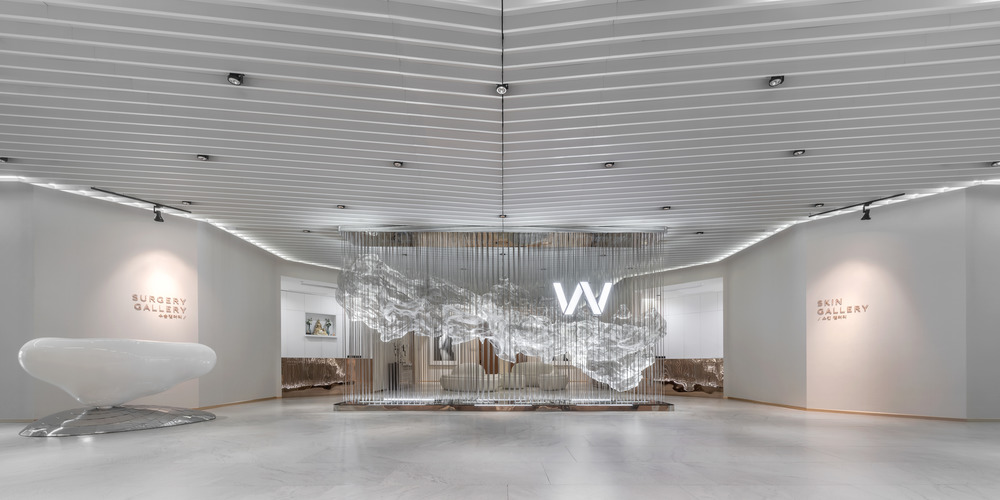 WONJIN is designed to differ from other cosmetic institutions with functional space articulation as "a Studio and Gallery for the Beauty Surgery" to communicate the human body with potential cosmetic surgery procedures. Famous Thai contemporary sculpture artists and photographer artists worked in close collaboration with doctors and designers to tell a story of beauty evidence through cosmetic surgery, titled: "Art, Beauty & Surgery".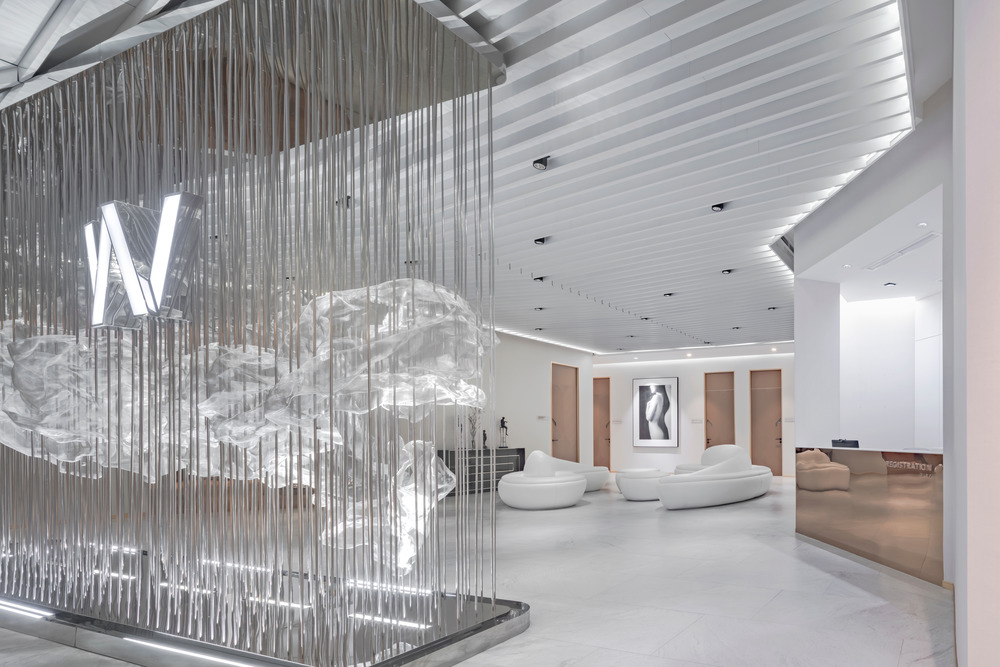 The design of the WONJIN environment is carefully innovated from the concept of 'Symmetrical Balance' from beauty research. In the early 1990s, Newsweek used Denzel Washington as their primary example of perfection for beauty according to symmetry. According to the article 'The Biology of Beauty'. A research study describes 'the Perfect Beauty' can be seen in our face configuration if dividing it in half and two sides are identical. Symmetry is one's face is what makes one attractive. This symmetrical framework led to the layout design, space identity (i.e. logo, symbols, fonts), as well as curated artworks on site.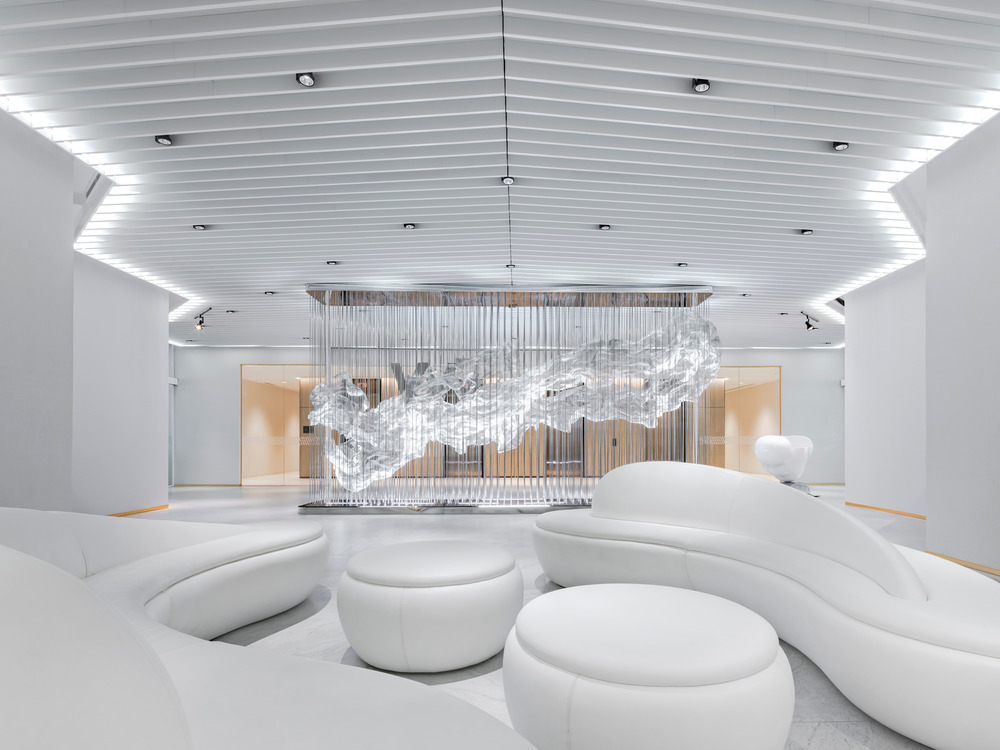 WONJIN covers 1,185 square meters on the 10th-floor office building in Bangkok's most central business district. Space includes a gallery hall, three waiting lounge zones for the public, patients before skin treatment, and patients before the surgery. Each zone is separated with an access control engineering system, consultation rooms, skin treatment rooms, preparation areas, recovery room, and the high standard of Class 10000 operating rooms.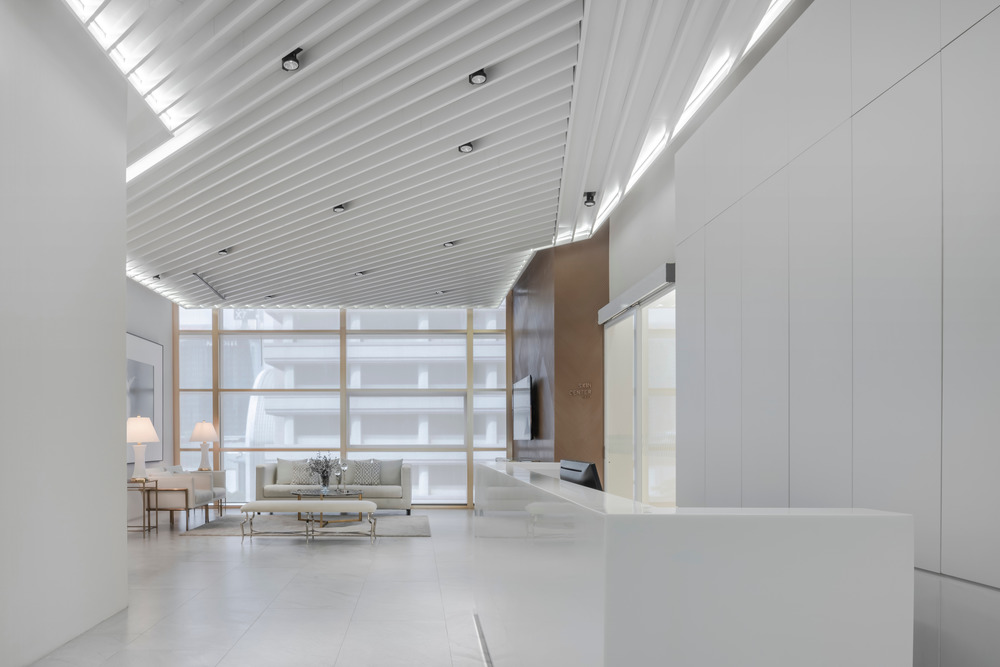 Additionally, what makes WONJIN different from general clinics and hospitals is the priority concern with the health and safety standards which clearly define by each area with engineering systems. Materials used from the floor, wall to ceiling, including compact laminate, conductive vinyl floor, and carpet comply with the health environmental control.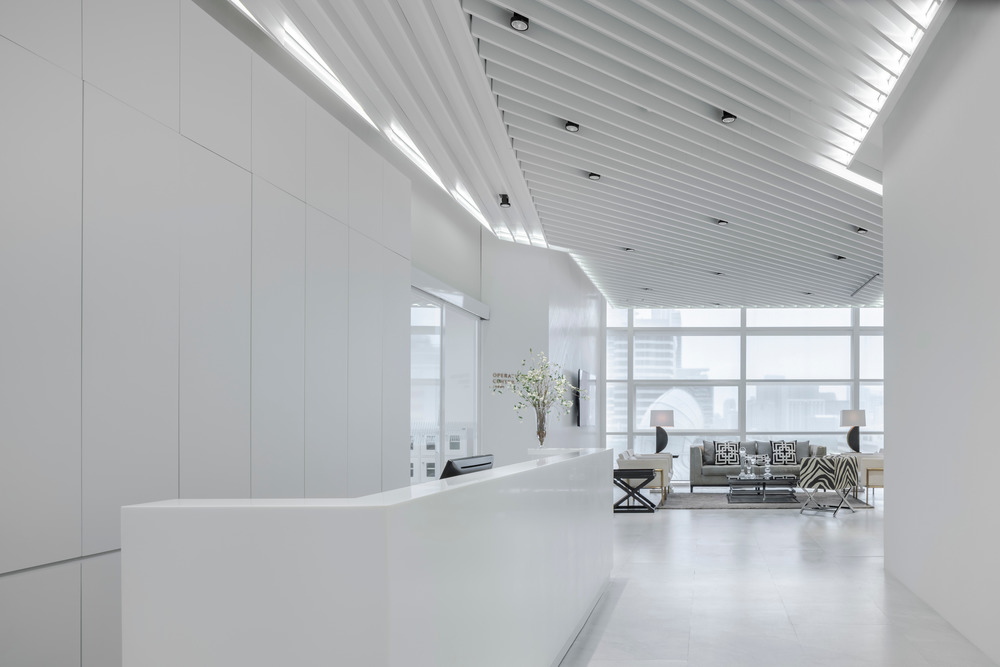 원진성형외과 갤러리 클리닉은 미용시술 스튜디오와 갤러리라는 기능적 공간구성을 갖춘 다른 미용전문기관과 차별화된 디자인으로 수술과 시술을 할 수 있도록 설계됐다. 유명한 태국의 현대 조각 예술가들과 사진 작가들은 의사, 디자이너들과의 긴밀한 협력을 통해 "아트, 뷰티 & 수술"이라는 제목으로 성형 수술을 통한 아름다움을 보여준다.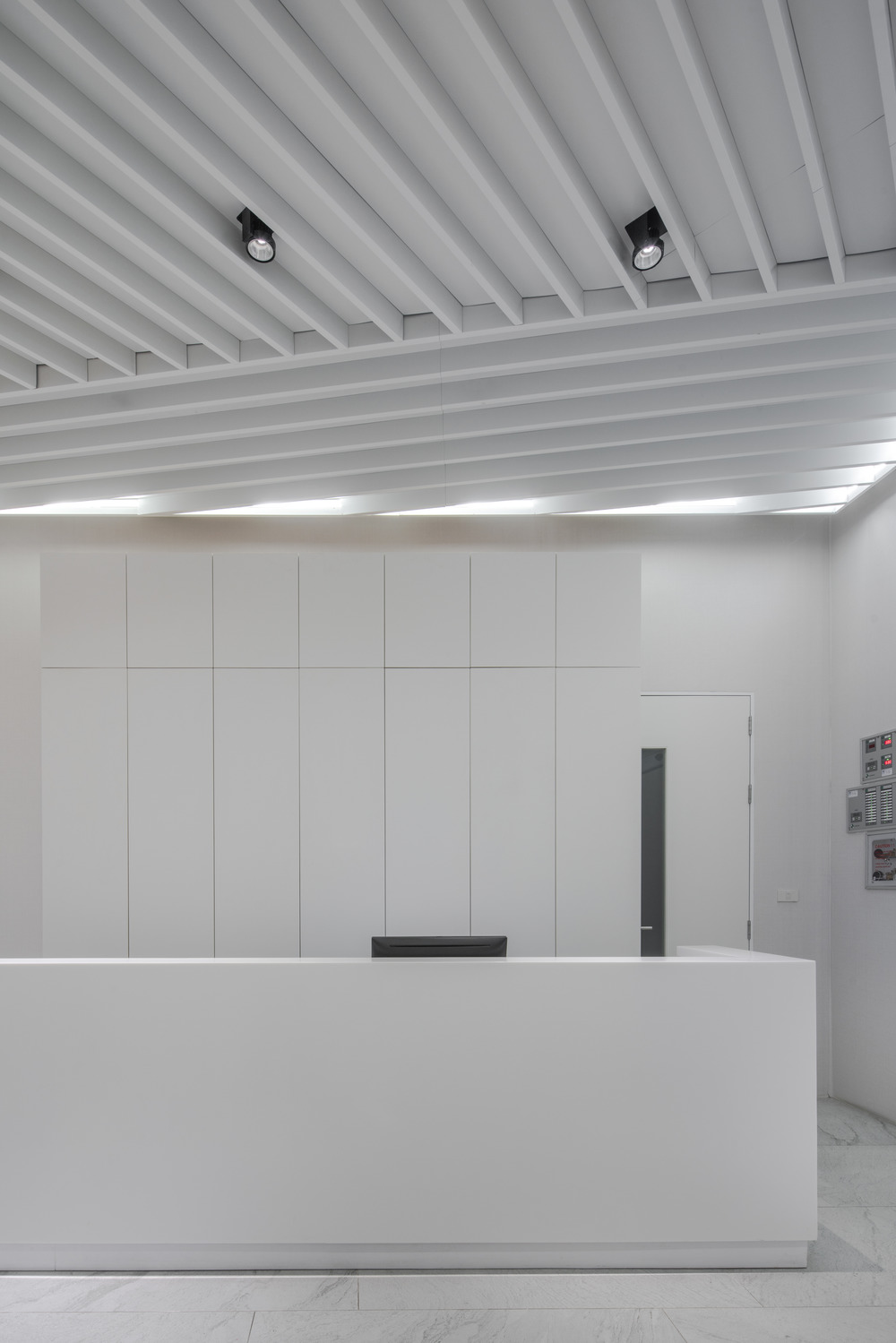 원진성형외과 갤러리 클리닉의 디자인 콘셉트는 미용 연구에서 나온 '대칭의 균형' 개념에서 발전됐다. 1990년대 초, 뉴스위크(미국의 3대 뉴스 주간지, 1933년 창간)는 덴젤 워싱턴을 대칭에 따른 아름다움의 완벽한 주요 사례로 사용했다. 뉴링크의 'The Biology of Beauty' 기사의 한 연구에 따르면 '완벽한 미'는 얼굴을 반으로 나누었을때 양면이 대칭을 이룰 경우 볼 수있다고 설명하고 있다. 대칭은 사람의 얼굴을 매력적으로 만든다. 이러한 대칭적 프레임워크는 배치 설계, 아이덴티티(로고, 기호, 글꼴) 및 현장에서 큐레이션된 예술품으로 이어진다.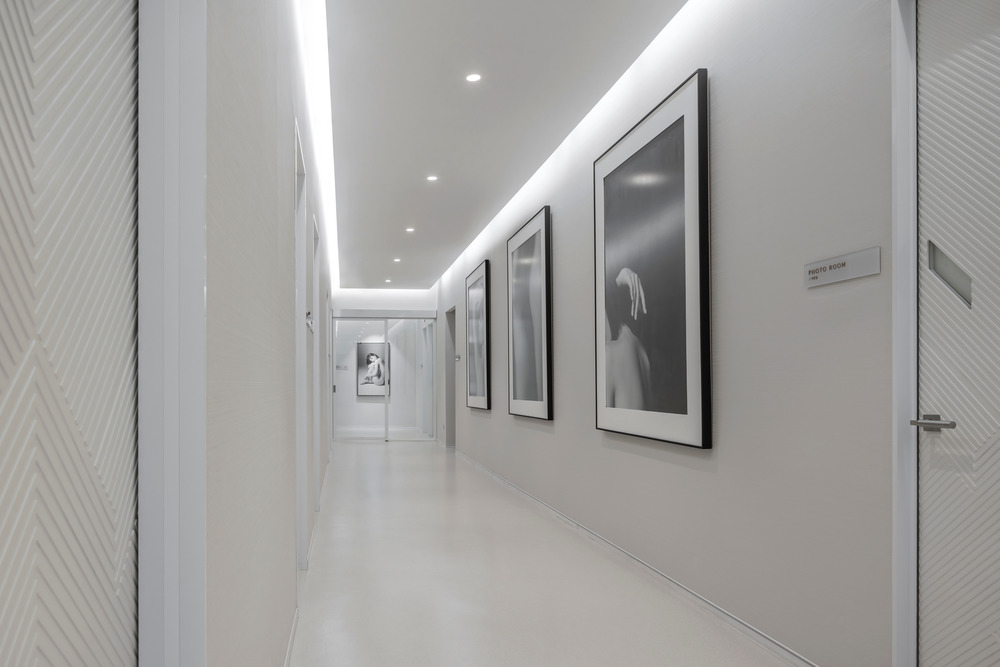 원진성형외과 갤러리 클리닉은 태국 방콕의 가장 중심적인 상업 지구에 있는 10층 사무실 건물의 1,185㎡를 차지하고 있다. 갤러리, 일반 고객을 위한 대기실, 피부 치료 전 환자를 위한 대기실, 수술 전 환자를 위한 대기실 등으로 구성되어 있으며 상담실, 피부 치료실, 준비 구역, 회복실, 수술실이 있는 각 구역들은 출입 통제 엔지니어링 시스템을 통해 높은 수준으로 분리된다.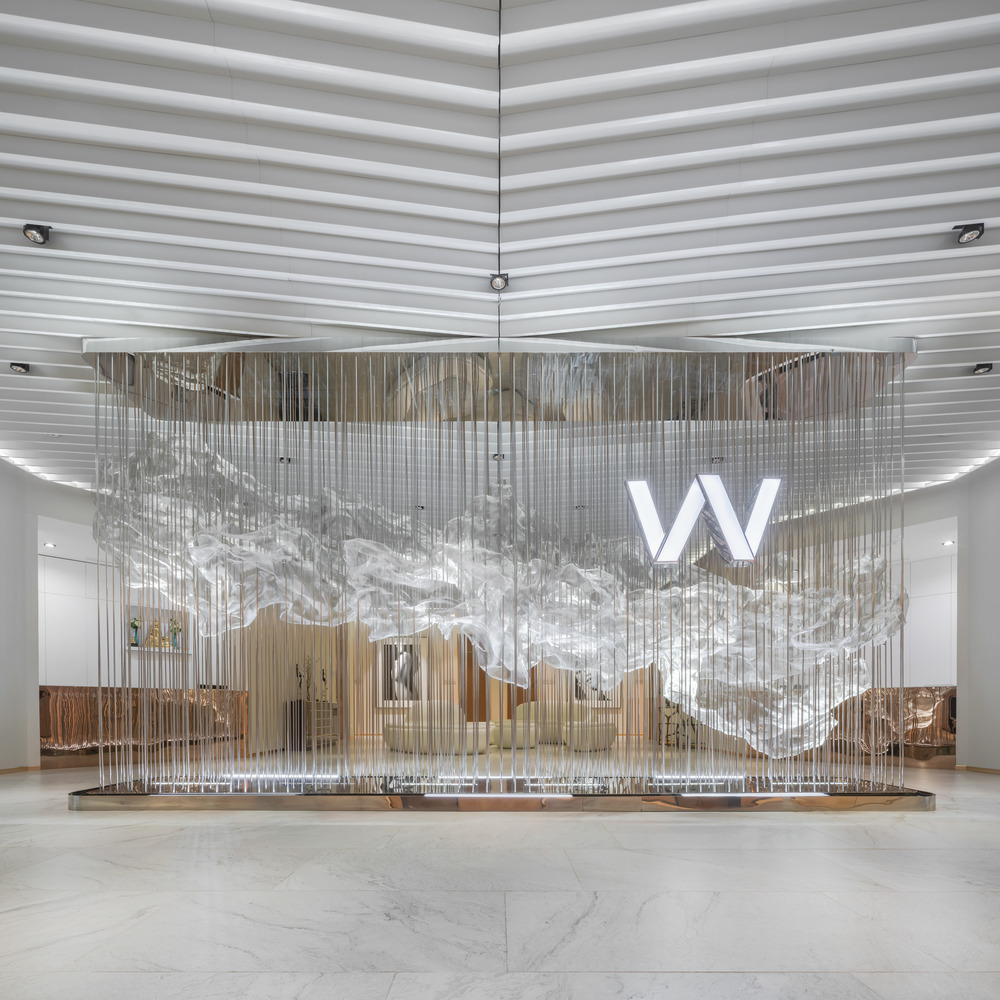 또한, 원진성형외과 갤러리 클리닉이 일반 클리닉이나 병원과 다른 점은 공학적 시스템을 갖춘 각 영역별로 명확하게 규정하는 건강 및 안전 기준에 대한 관심이다. 바닥, 벽에서 천장까지 사용되는 컴팩트 라미네이트, 전도성 비닐 바닥, 카펫 등 소재는 보건환경관리 규정을 준수한다.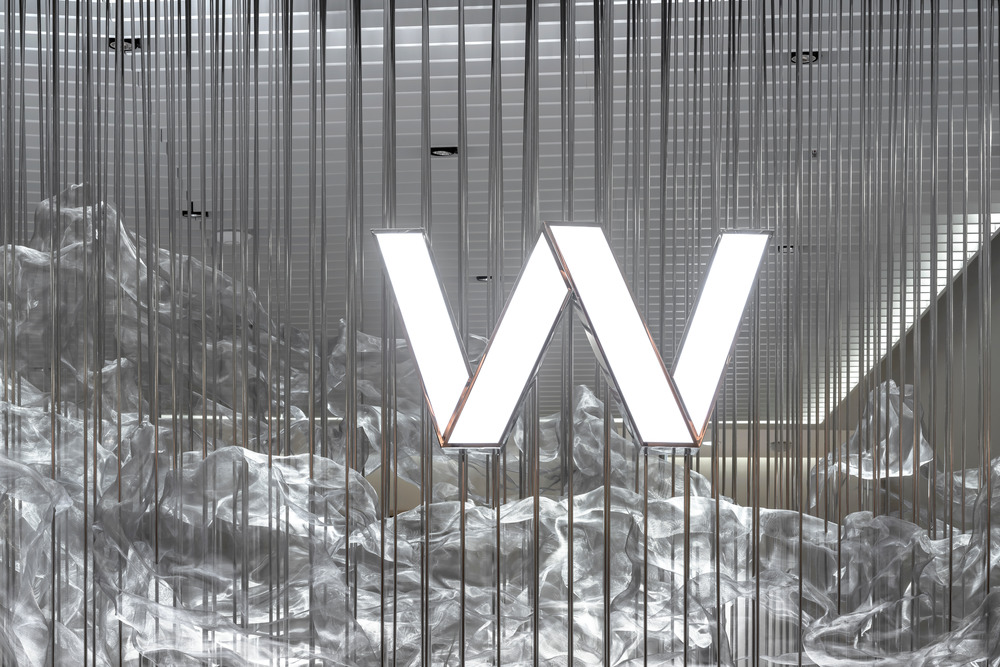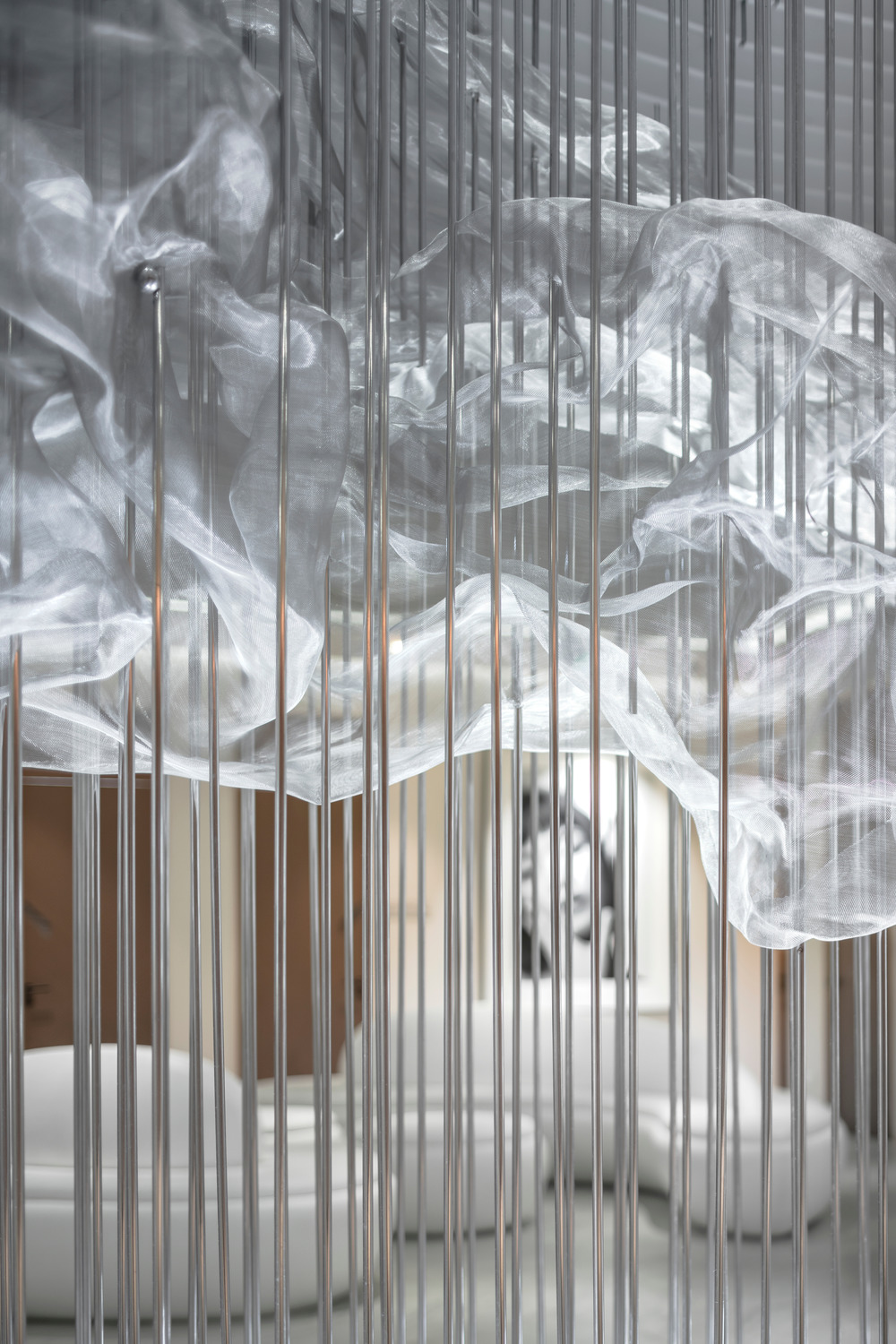 Architects A U N Design Studio
Location Bangkok, Thailand
Gross floor area 1,185㎡
Completion 2018
Lighting Design Assoc. Prof. Phanchalath Suriyothin & Verapong Eawpanich
Graphic Designer After.Design Studio
Engineering GEO Design & Consultant Co.,Ltd.& Karjornpong Sutthisopha-arporn
Collaborators Sculpture Artist by Dong Sculpture
Client WONJIN Beauty Medical Group
Photographer Wison Tungthunya & W Workspace
---
마실와이드 | 등록번호 : 서울, 아03630 | 등록일자 : 2015년 03월 11일 | 마실와이드 | 발행ㆍ편집인 : 김명규 | 청소년보호책임자 : 박소정 | 발행소 : 서울시 마포구 독막로2길 12 2층 | 발행일자 : 매일