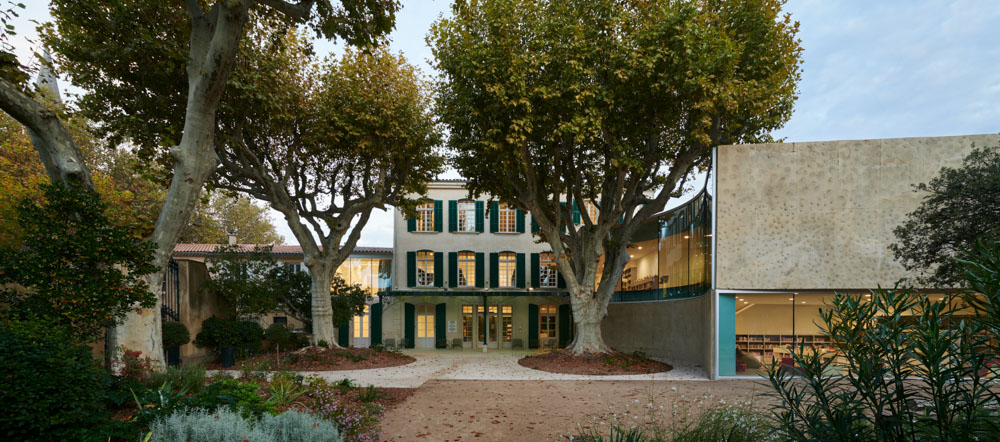 The new media library is set in the context of a richly abundant built heritage and landscape. It is located in Pélissanne in Provence, formerly a fortified town, which has preserved a large number of town houses of great heritage value. One of these is Maureau House in the heart of the town, together with its park, which are now home to the media library.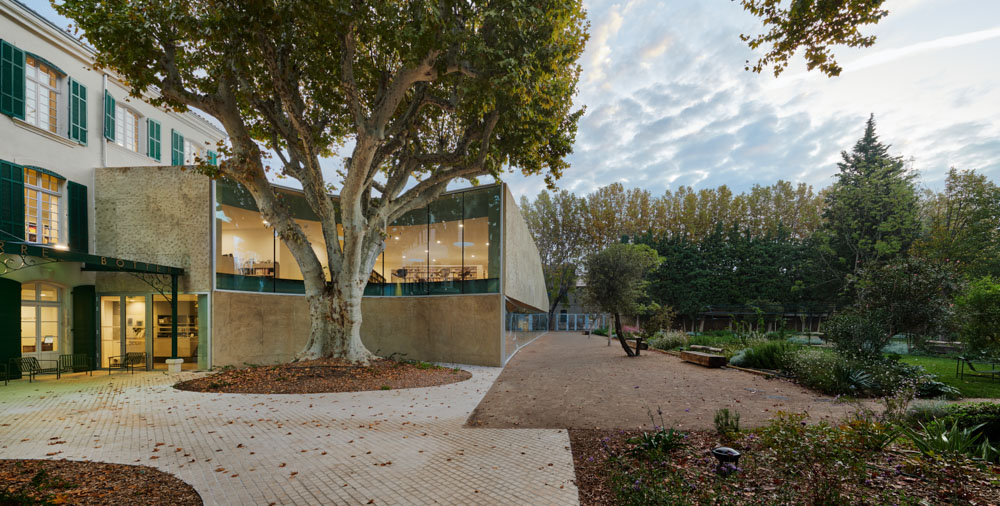 The positioning of the media library respects the integrity of the park and the house. It sets up a dialogue between two eras, two dimensions, by opposing the verticality of the volume of the house with the horizontality of the extension. The building is both functional and unique in its visual expression.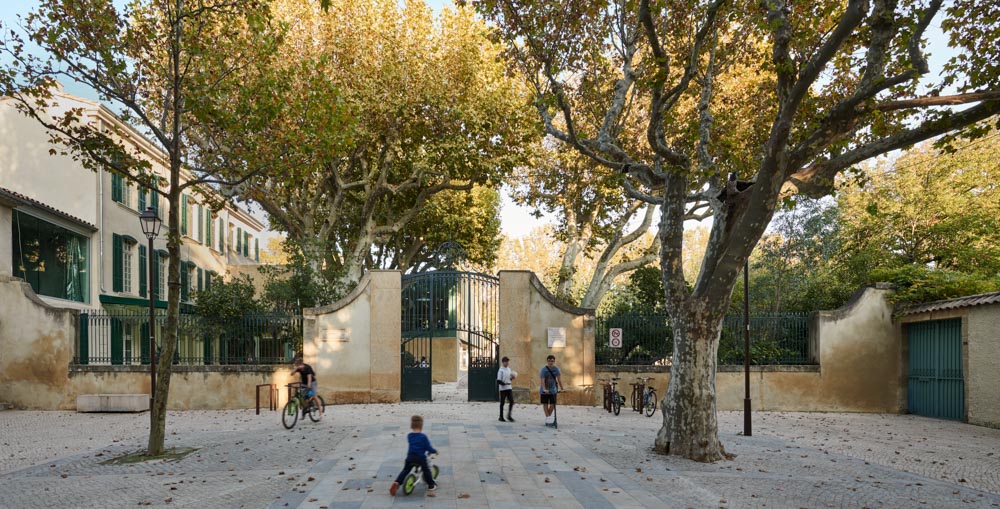 The spatial structure of the enfilade of rooms inside Maureau House has been retained; the internal organisation of the media library extension is straightforward and uncluttered. The areas that need to be decompartmentalised are in the western part of the building, a distribution that preserves the integrity of the reception rooms of the eastern part, which have been carefully restored.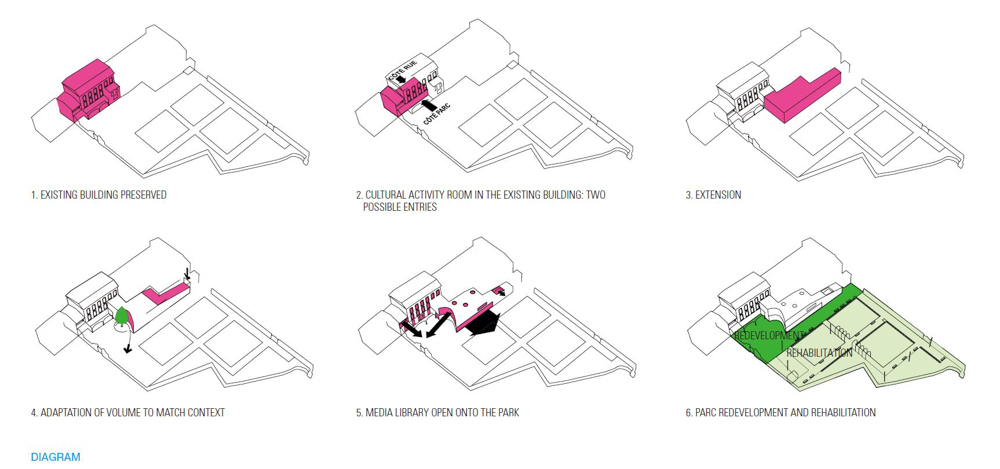 The extension deploys two floors of vast extremely flexible areas for consulting documentation. Applying a system of staggered rows to the space gives the media library a number of very different ambiences. While the ground floor opens wide onto Maureau Park and allows readers to immerge themselves in the landscape, the first floor is closed off and more introverted, offering a completely different ambience by projecting the visitor into the branches of a majestic plane tree, whose presence is amplified by the building's only curve. The garden also has a place within Maureau House, echoed in the deep green colour used specially for the refurbishment of its furniture, staircases, shutters and door canopy.
Following on from the programme for the media library, a house was converted to a public passage linking Moreau Park and the square in front of the town hall. The floors and windows were taken out and part of the roof replaced with glass tiles to provide a bright place that opens onto the vegetation in the Park.
옛 프로방스 오래된 저택을 확장하여 만들어진 도서관, 페리산느 미디어도서관
페리산느(Pélissanne) 미디어도서관은 오래된 건축 역사를 간직한 풍경 속에 자리 잡았다. 페리산느는 요새 마을이었던 프로방스 지역 중 하나로, 이곳은 유산 가치가 높은 수많은 타운하우스가 보존된 곳이다. 이중 하나가 현재 미디어도서관이 있는 공원 주변, 마을 중심부에 남아있던 모호 저택(Maureau House)이다.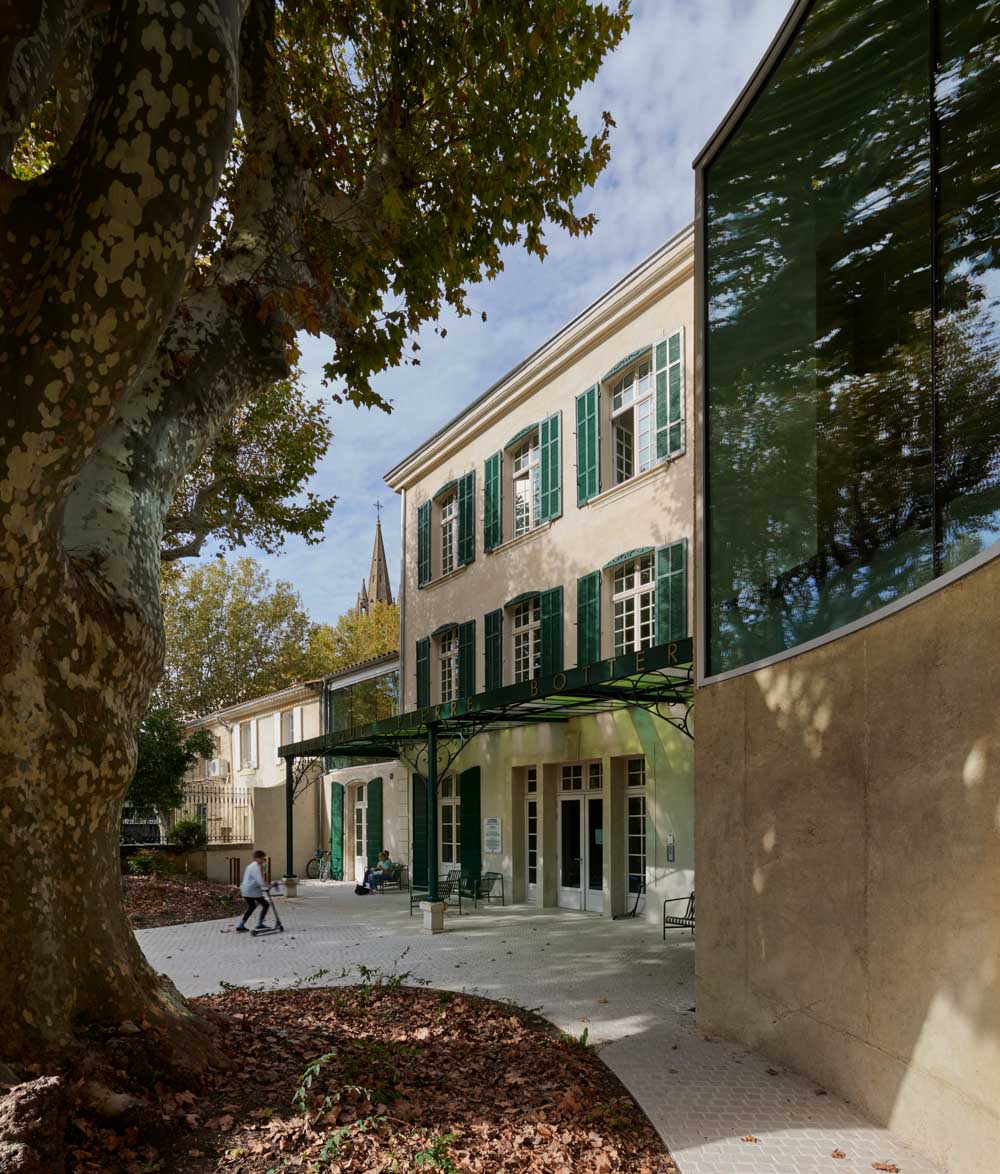 미디어도서관은 공원과 입을 온전하게 지켜내는 방식으로 지어졌다. 저택 매스의 수직성과 증축되는 건물의 수평성이 대조되면서 두 시대, 두 시간의 차원 사이의 대화를 만들어 낸다. 이렇게 새롭게 증축된 건축물은 개성적이면서도 기능에 따르는 형태다.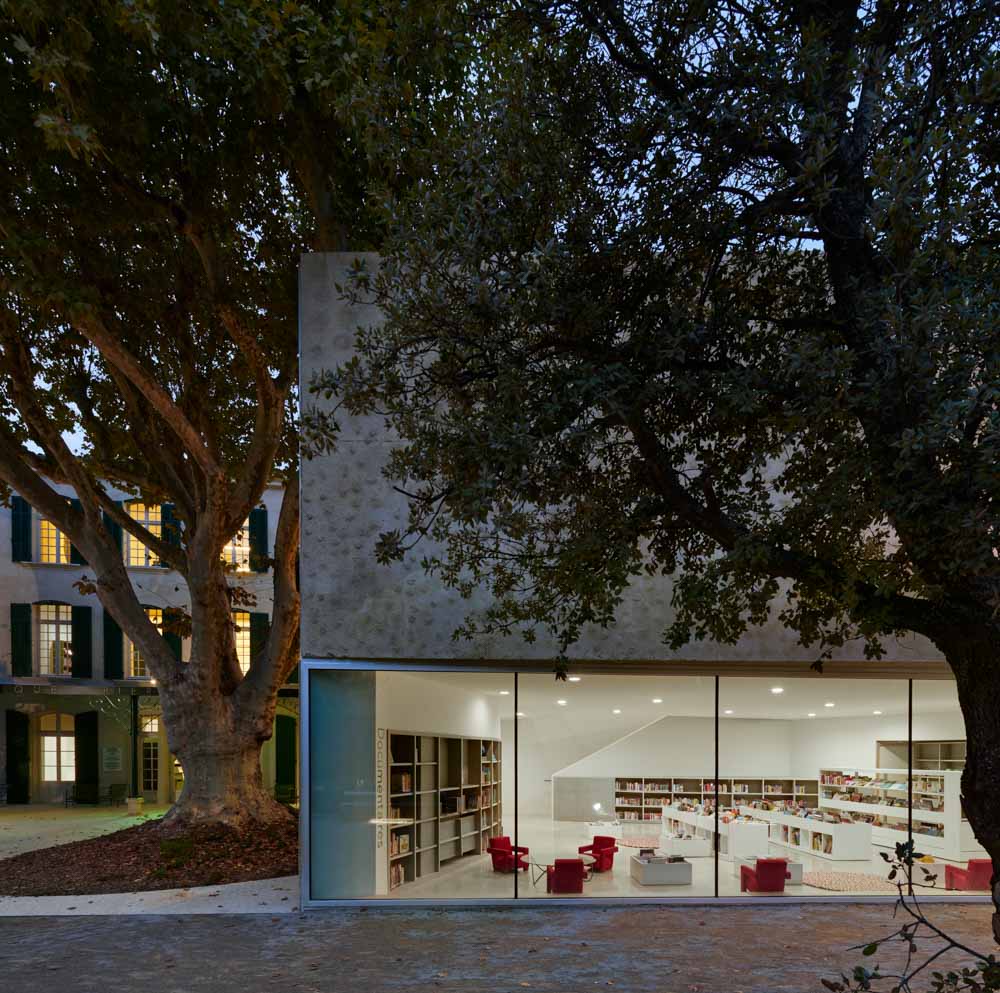 모호 저택 내부의 방 구조는 거의 그대로 유지됐으며, 미디어도서관의 증축 역시 간단하고 매끄러운 구성을 가진다. 분리된 구역은 건물 서쪽 부분에 있으며, 세심하게 복원된 동쪽 부분 응접실 과거 모습을 거의 그대로 보존하고 있다.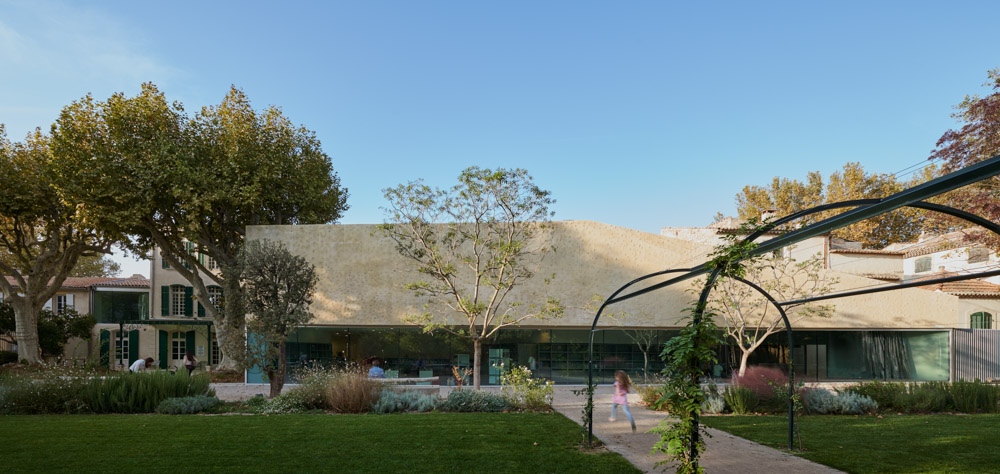 증축된 건물은 서가 배치를 위해 2층에 걸쳐 자유로운 공간처럼 보인다. 엇갈린 서가 배열 시스템을 공간에 적용하여 페리산느 미디어도서관 공간만의 색다른 분위기를 만들어낸다. 1층은 모호 공원으로 넓게 개방된 창문이 방문객들의 눈길을 사로잡는다. 이 넓고 큼지막한 창문이 독자들에게 공원의 고즈넉한 풍경 속으로 몸을 담글 수 있도록 하는 반면, 2층은 비교적 닫히고 약간의 내향적인 공간을 가진다. 이 2층에는 건축물의 유일하게 곡선으로 마무리된 창이 나타나며 완전히 다른 분위기를 제공한다. 방문객은 이 곡선의 창을 따라서, 장엄한 플라타너스 나무를 바라보며 책을 읽을 수 있다. 또한, 정원은 가구, 계단, 셔터, 문 캐노피의 보수에 특별히 사용된 짙은 녹색이 곳곳에 사용되어 있고, 이러한 색의 통일은 모호 저택(Maureau House) 내부에서도 드러난다.
미디어도서관 프로그램에 이어 모호 공원과 시청 앞 광장을 연결하는 주택이 공공 통로로 바뀌었는데, 바닥과 창문이 제거되고 지붕의 일부는 유리 타일로 교체되어 공원의 초목이 보이는 밝은 공간으로 연출되어 있다.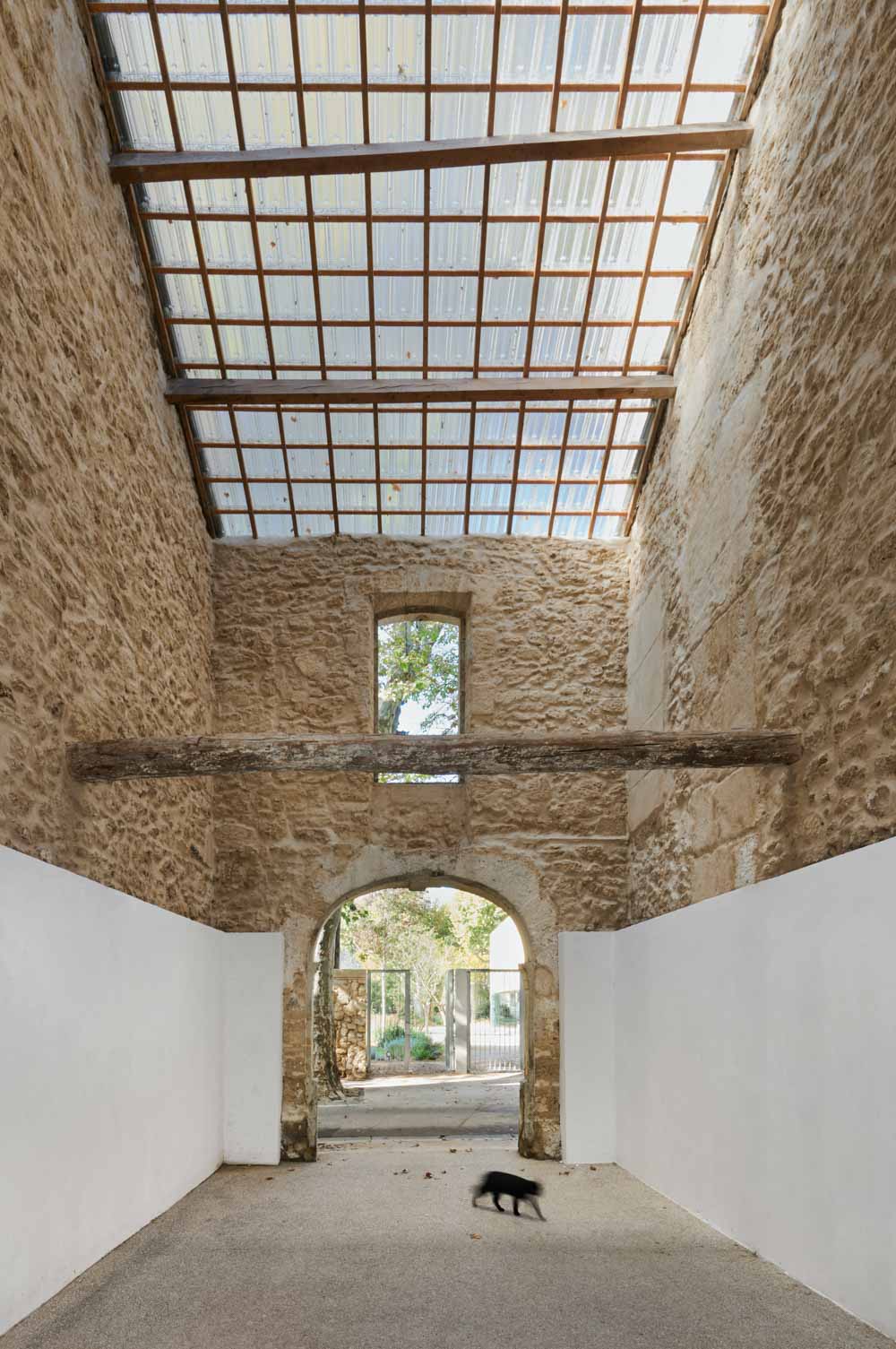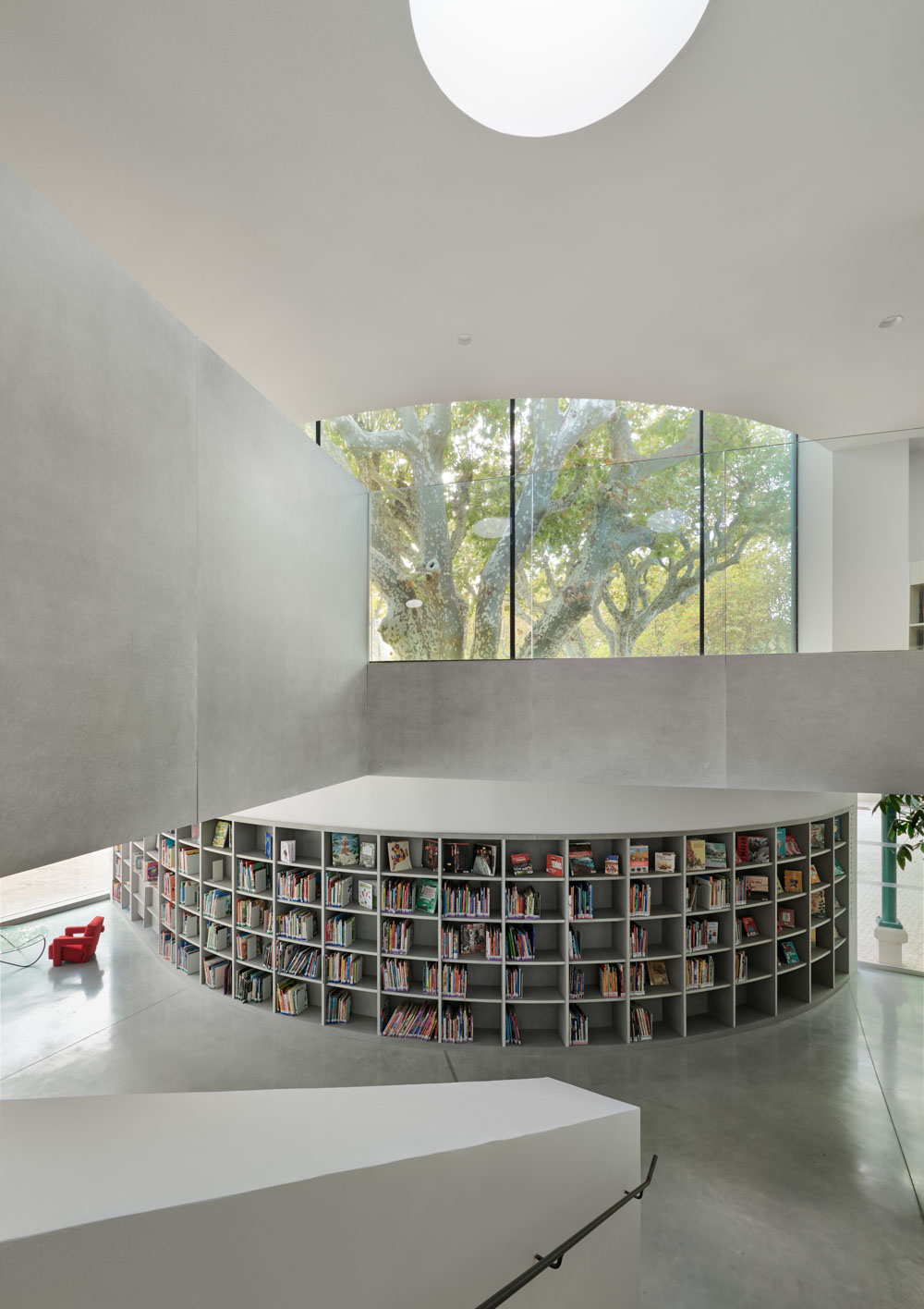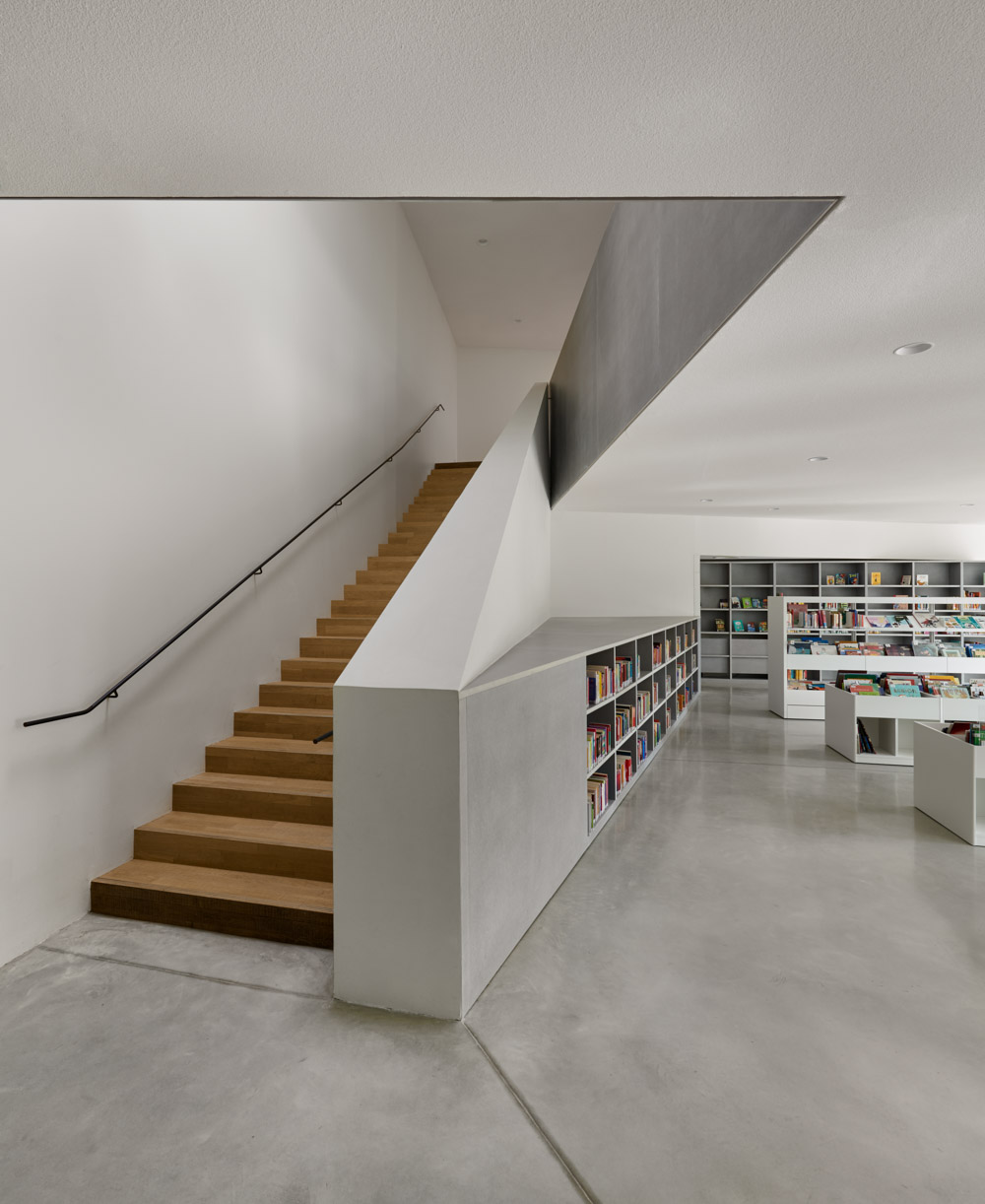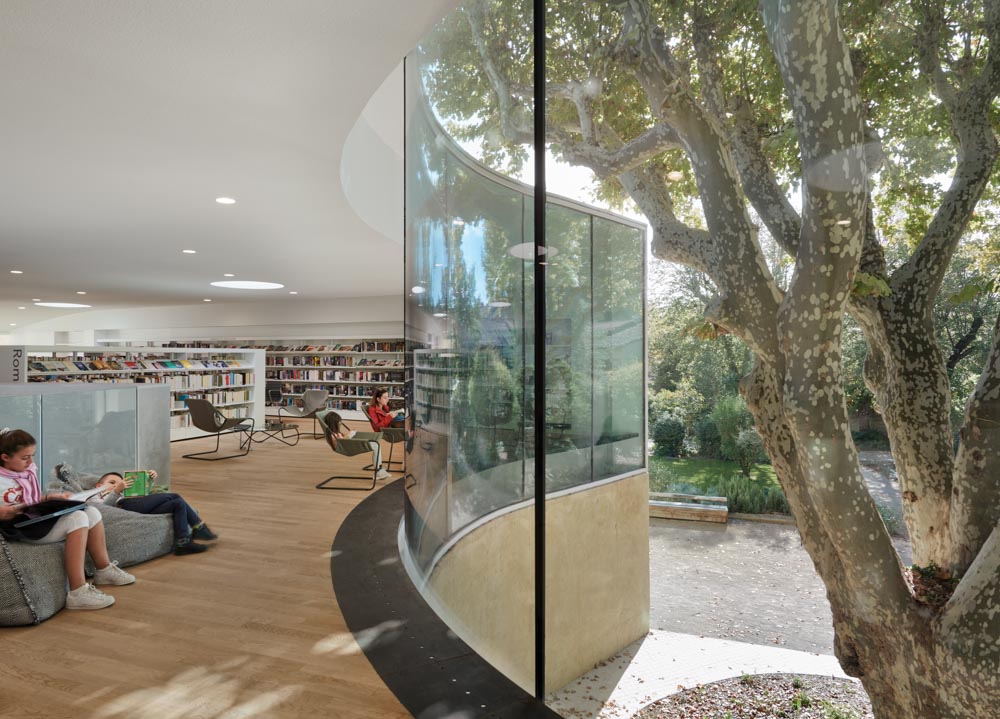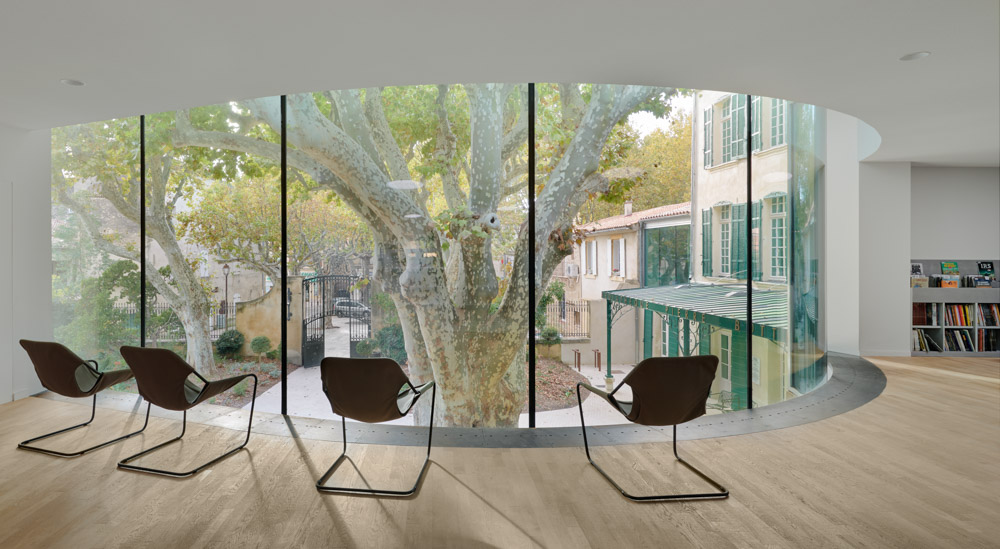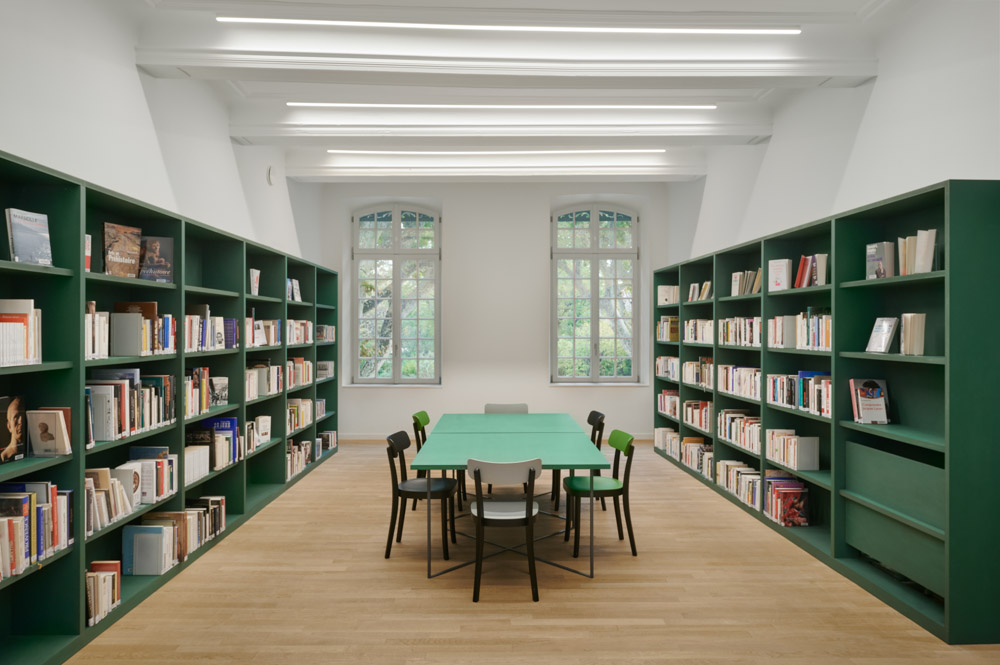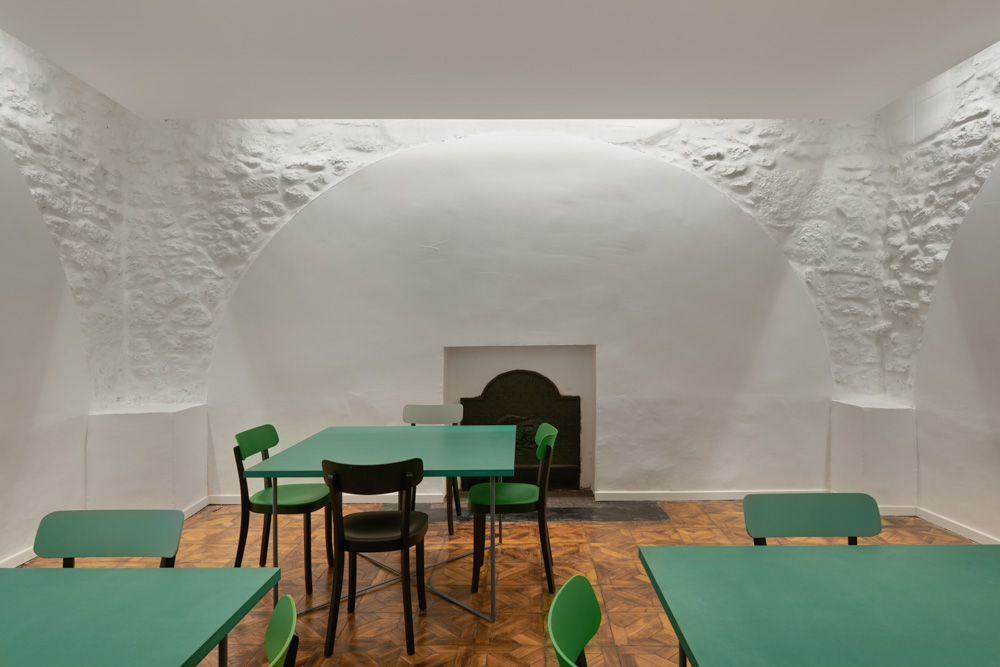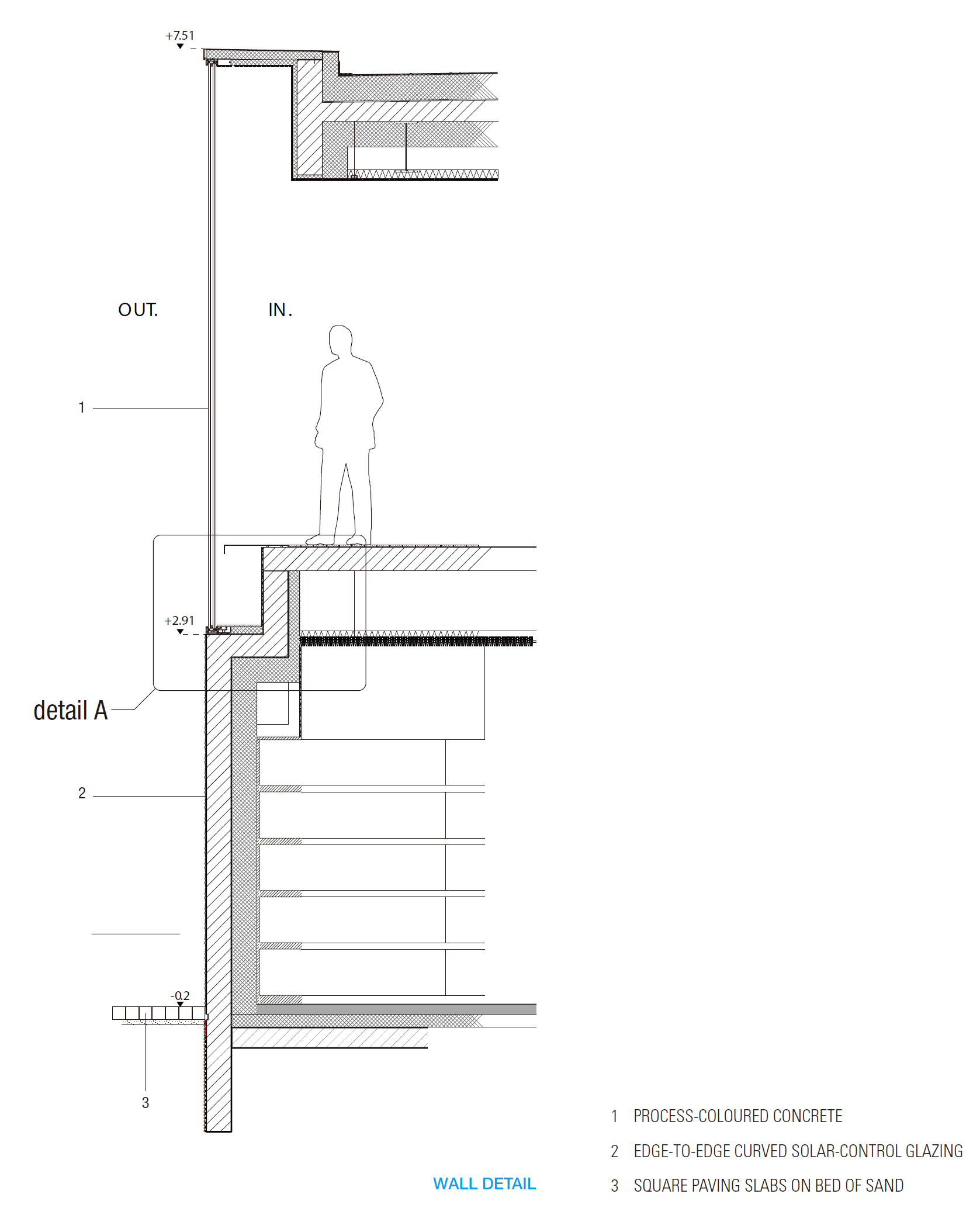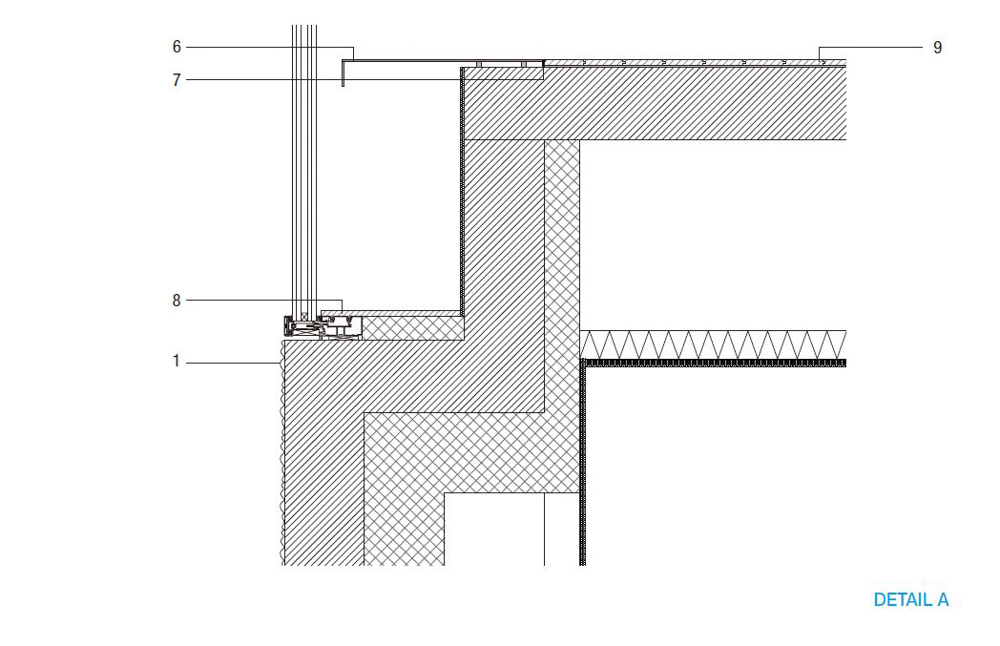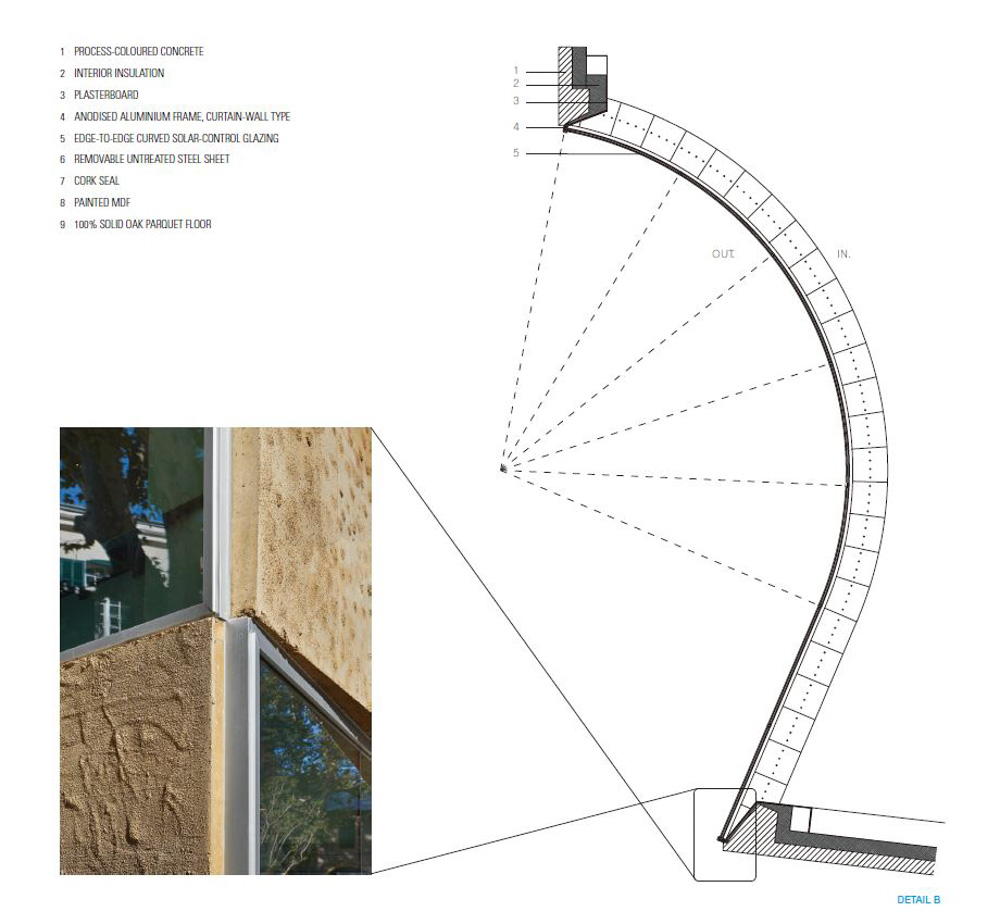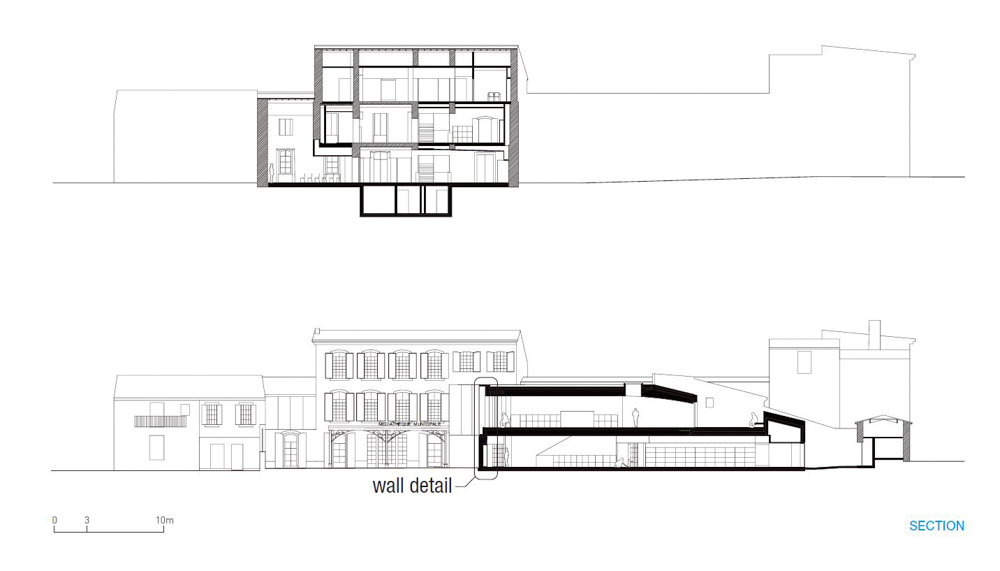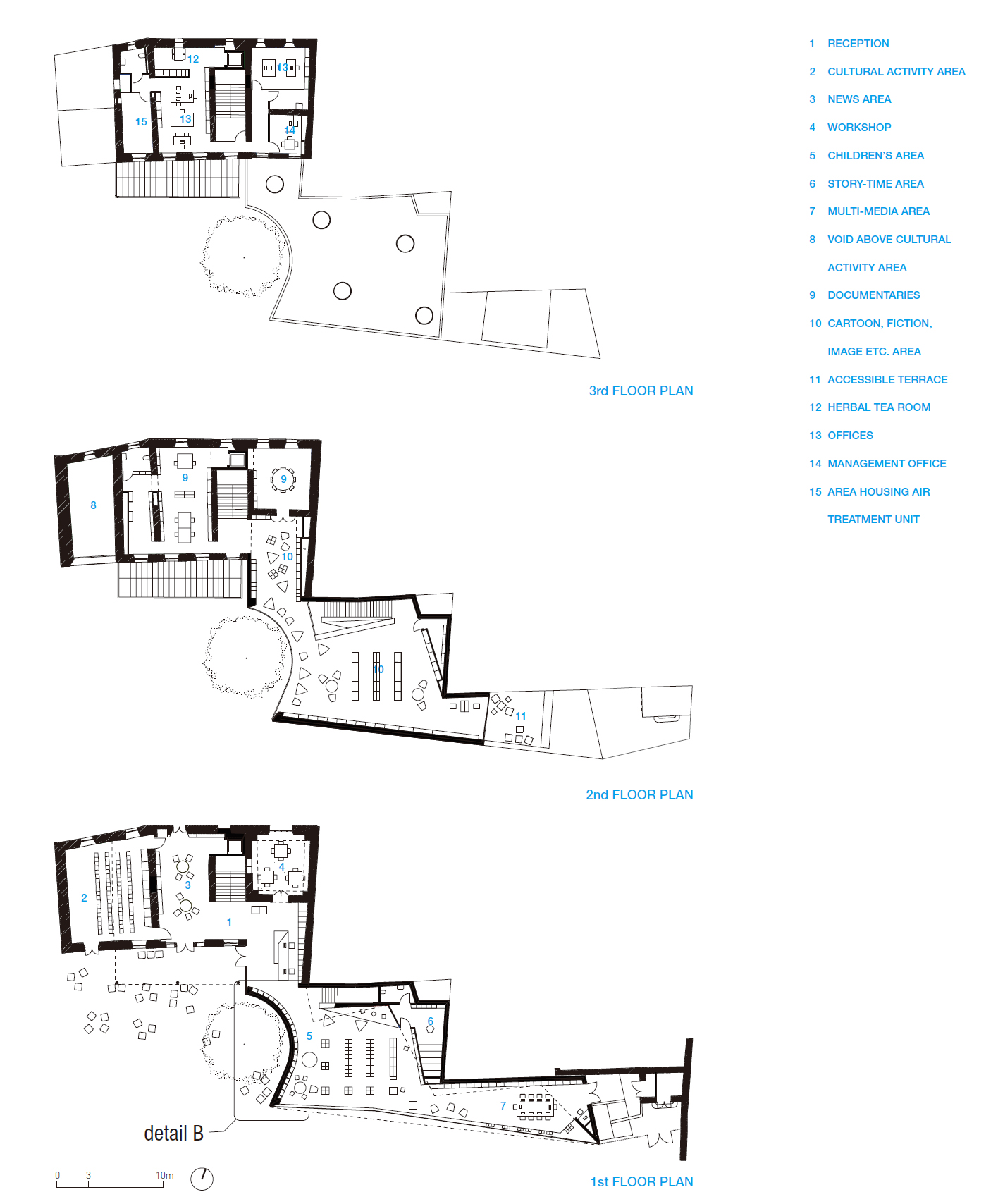 Architects DOMINIQUE COULON & ASSOCIÉS
Location Pélissanne, Bouches-du-Rhône, France
Gross floor area 982m2(existing square 615m2, extension 367m2)
Competition 2015
Design period 2015 - 2017
Costruction period 2017 - 2019
Completion 2020
Principal architect Dominique Coulon, Jean Scherer
Design team Gautier Duthoit, David Romero-Uzeda, Javier Gigosos, Diego Bastos-Romero, Olivier Poulat, Margot Machin, Thomas Bukenmeyer, Florent Revel, Théo Petit, Yannick Signani
Structural engineer Batiserf Ingénierie
Mechanical, electrical engineer BET G. Jost Landscape Bruno Kubler
Construction COSEPI France, SMED, BOUISSE SMAB, VOLLMER, SFM du LUBÉRON, ATRIUM BATIMENT, CONCEPT PARACHINI, MENUISERIE BAREAU, SINGER, PROVENCE PEINTURE REVETEMENT, SPTB, CFA division de NSA, YLIOSS, STME, EUROVIA, IDM, POL SUD COMMUNICATION
Client City of Pélissanne
Photographer Eugeni Pons

해당 프로젝트는 건축문화 2021년 1월호(Vol. 476)에 게재 되었습니다.

The project was published in the January, 2021 issue of the magazine(Vol. 476).
---
마실와이드 | 등록번호 : 서울, 아03630 | 등록일자 : 2015년 03월 11일 | 마실와이드 | 발행ㆍ편집인 : 김명규 | 청소년보호책임자 : 최지희 | 발행소 : 서울시 마포구 월드컵로8길 45-8 1층 | 발행일자 : 매일