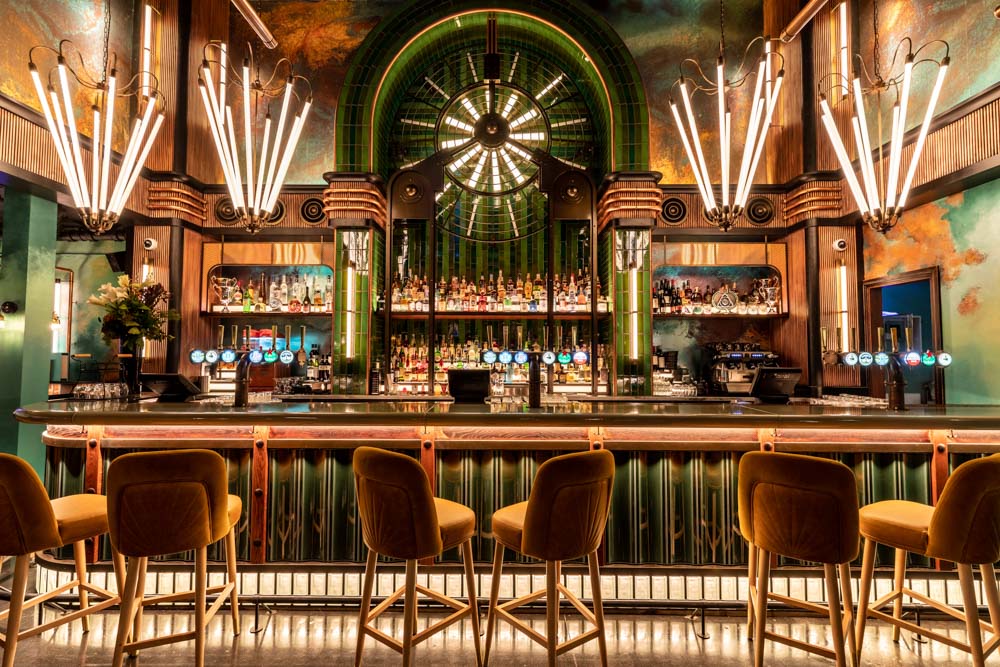 Electric Shuffle delivers a contemporary, experiential reimagining of the classic game of shuffleboard within a beautifully designed, conceptual space. The 9,000 sqft venue in the heart of Canary Wharf, is set over two floors and comprises 10 Play Spaces and two bars. As part of the brief, the game of shuffleboard has been redesigned and 'electrified', therefore the Studio took inspiration from the pioneers of electrical technology, in particular the work of Nikola Tesla. The Studio created an interior which fuses references of the past and, entwines them with cutting edge gaming technology to form an engaging and original, contemporary, multi-ayered scheme. The fusion of these ideas manifested in a design scheme we describe as the 'beautiful factory'. The idea is to celebrate the beauty in utility and reimagine and celebrate the industrial/Deco inspired aesthetic with a nod to the genius of Tesla.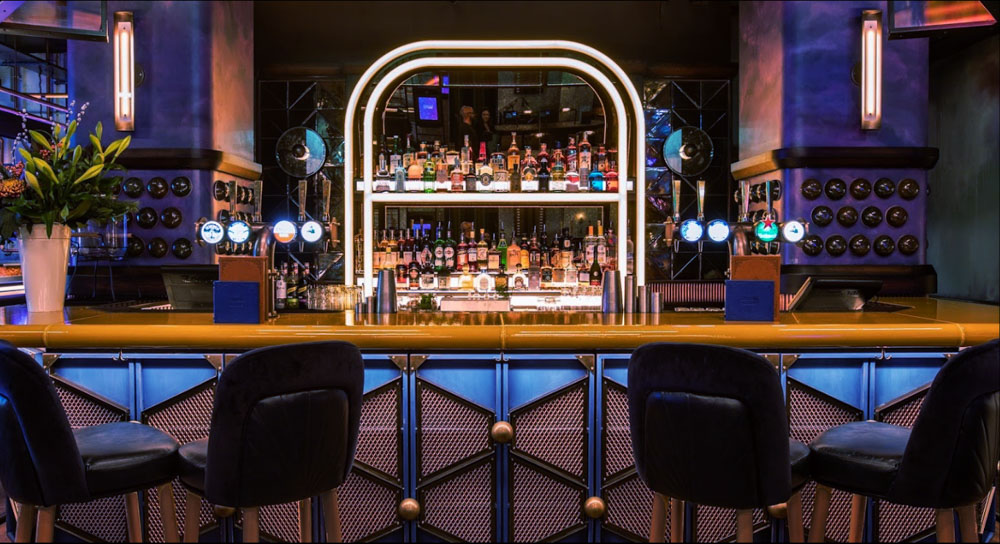 The essence of the interior design is a blend of both the glamour of the Art Deco period of 1940s Palm Springs fused with the grandeur and faded elegance of early 20th century power plants and factories. The factory- inspired aesthetic is both utilitarian and industrial, yet implicitly beautiful and works as a perfect counterpoint to the opulence of the Deco inspired elements. A further reference to the industrial/electrical inspiration is the custom designed 'Control Panel' feature wall, which has been designed with 'sound-to-ight' activation and vintage inspired buttons & dials. The idea is for the venue to feel as if it's 'alive' and 'powered up'.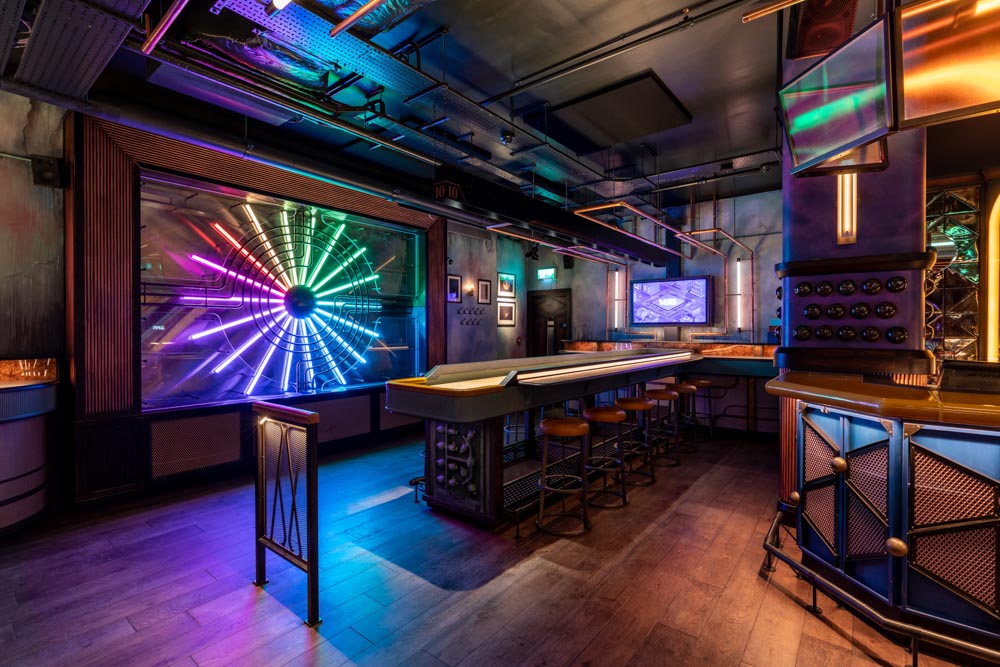 Each individual element of the scheme has been carefully considered by the Studio, bringing together the lustre of the Art Deco, the beautiful utility of early power station and factory design and the unexpected beauty of aged metals, whilst also paying homage to the pioneers of electrical technology and it's transformative, modernising effect on the reinvented game of Electric Shuffle. The spirit of the design has been forged from these diverse influences producing a scheme which is vibrant, contemporary. Text offer : Ellis Design Studio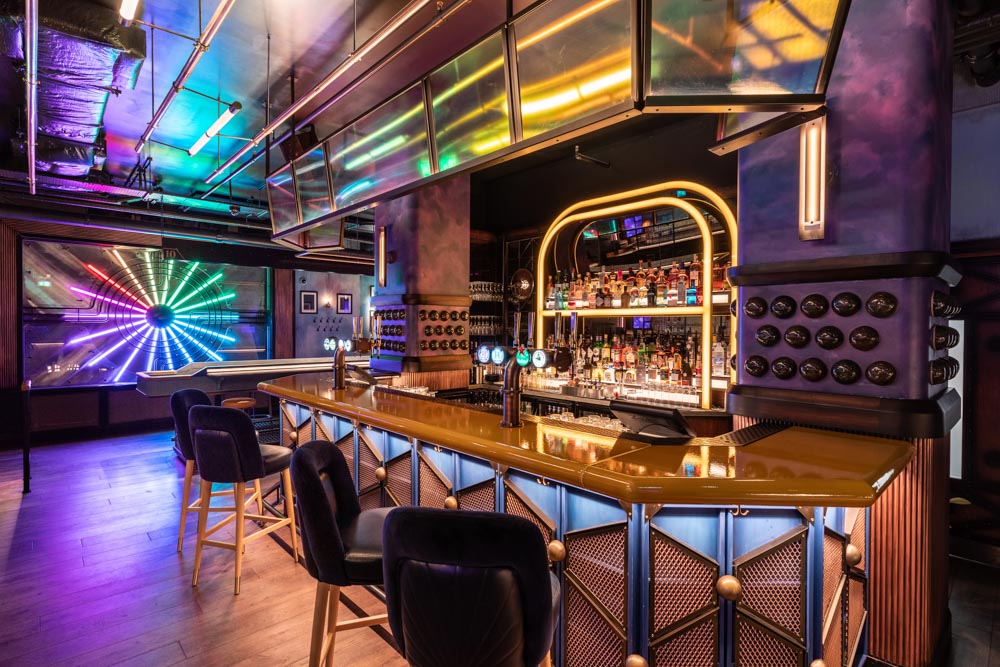 일렉트릭 셔플은 아름답고 개념적인 공간을 통해 셔플보드라는 고전 게임에 대한 현대적이고 경험적인 재해석을 보여준다. 카나리 와프 중심부에 자리한 840㎡ 면적의 공간은 두 개 층 안에 10곳의 놀이 공간과 2개의 바를 갖추고 있다. 프로젝트 요구 사항에 따라 셔플보드 게임을 재해석하고 전기 공학적으로 표현했는데, 이를 위해 스튜디오는 전기 공학의 선구자들에게서 영감을 찾았고, 특히 니콜라 테슬라의 작업에서 많은 영향을 받았다.


스튜디오는 과거의 흔적들을 결합하고, 그들을 최첨단 게임 기술과 접목해 매력적이고 고유하며 현대적이고 다층적인 구성을 선보이는 인테리어 공간을 만들어냈다. 이와 같은 어우러짐은 '아름다운 공장'으로 묘사한 디자인 계획 안에 잘 녹아있다. 기본 목표는 기능미에 초점을 맞추고, 인더스트리얼 및 아트 데코 양식을 재해석 및 강조하면서 그 안에 테슬라의 천재성을 담아내는 것이었다.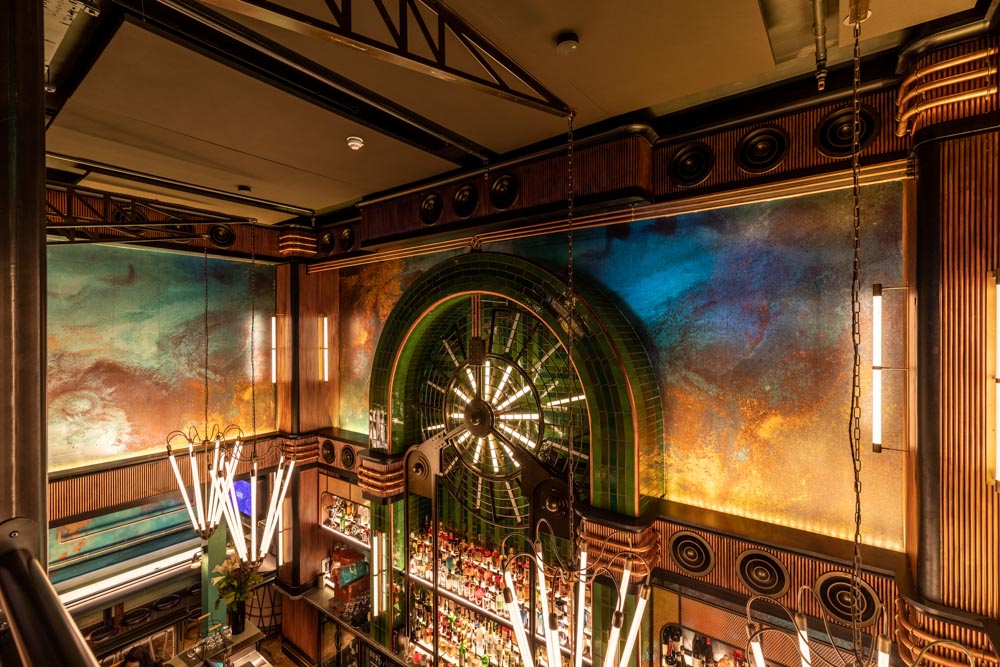 인테리어 디자인의 정수는 1940년대 팜 스프링의 화려한 아트 데코 양식과 20세기 초 발전소와 공장의 웅장함과 빛바랜 위상의 만남 가운데 있다. 공장 미학은 기능적이고 산업적지만 은근한 아름다움을 풍기면서 아트 데코 요소의 호화로움과 완벽한 대조를 이룬다. 공장과 전기를 표현한 또 다른 요소로는 '제어판'을 형태의 벽이 있는데, 소리 반응형 조명 장치와 고풍스러운 버튼과 다이얼을 적용했다. 디자인 목표는 이곳이 마치 살아있거나 가동 중인 것처럼 느껴지도록 하는 것이었다.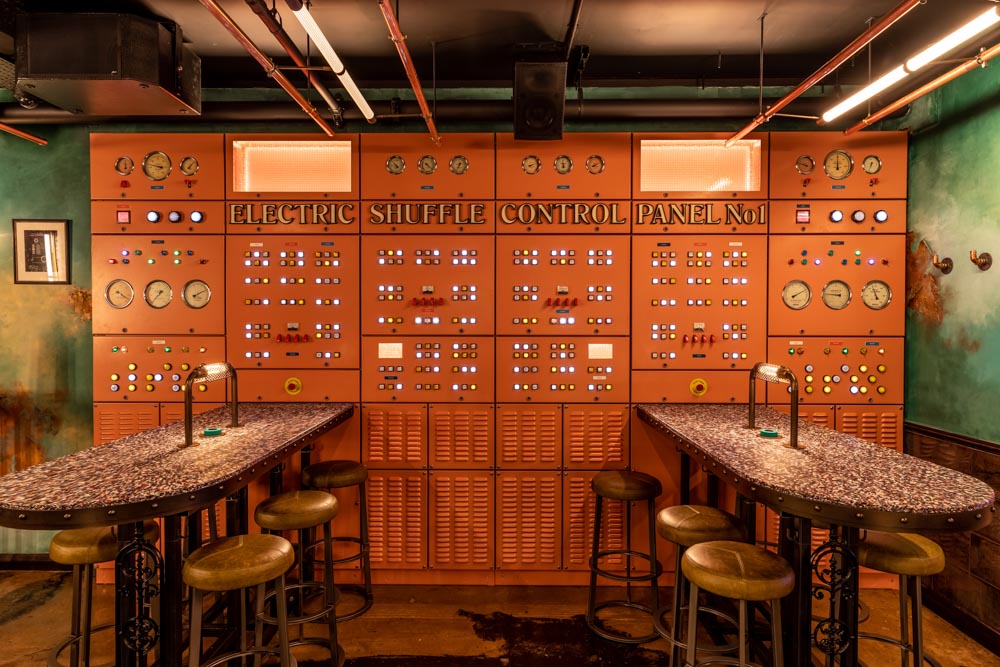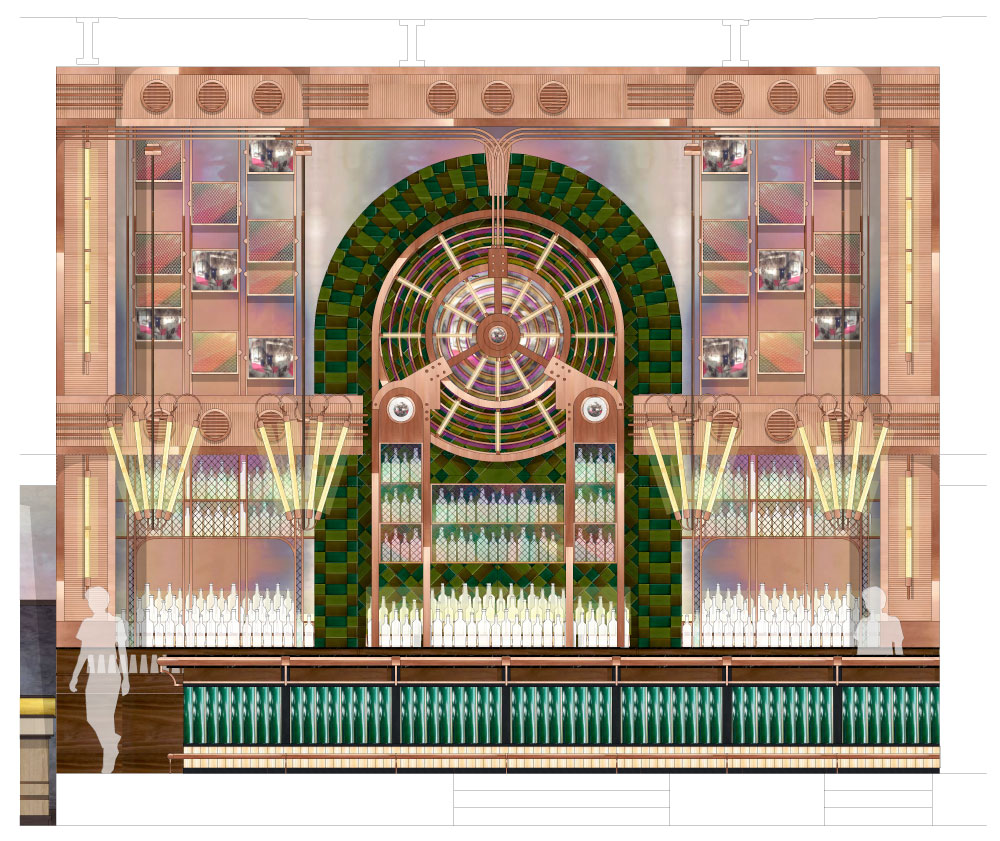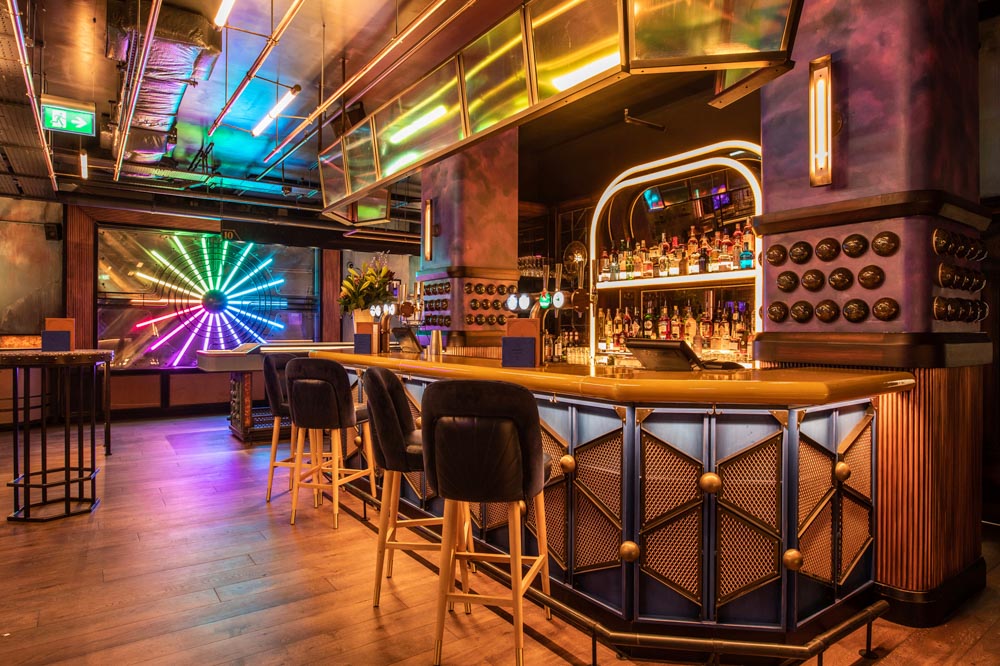 각 디자인 요소는 스튜디오가 세심한 공을 들인 것으로, 아트 데코의 화려함, 초기 발전소 및 공장 디자인의 기능미, 오래된 금속이 지닌 뜻밖의 아름다움을 하나로 묶어주는 동시에 전기 공학의 선구자들과 전기 공학이 다시 태어난 일렉트릭 셔플 게임의 변화와 현대화에 미친 영향에 헌사를 바친다. 디자인은 이처럼 다양한 영향 아래 형성되어 생기 넘치고 현대적인 공간을 빚어낸다. 글 제공 : 엘리스 디자인 스튜디오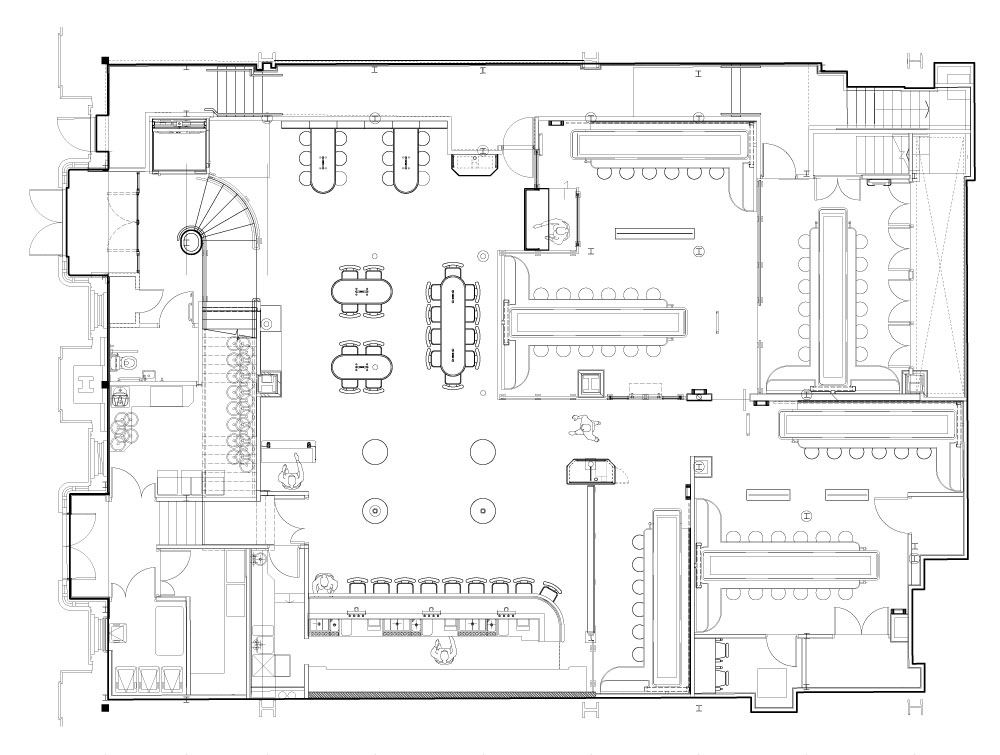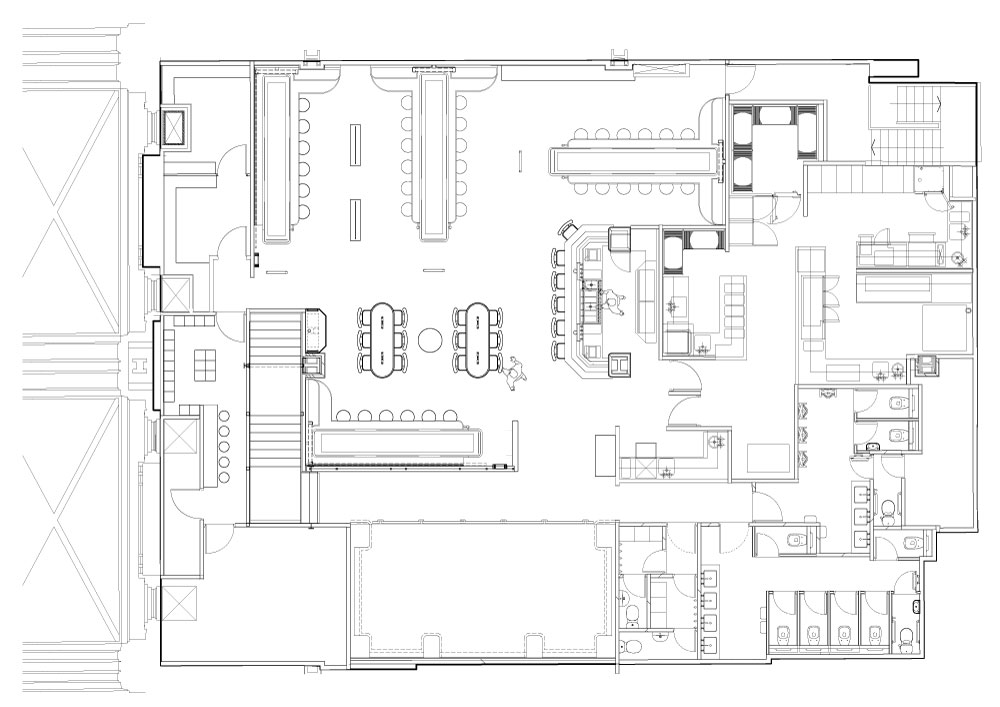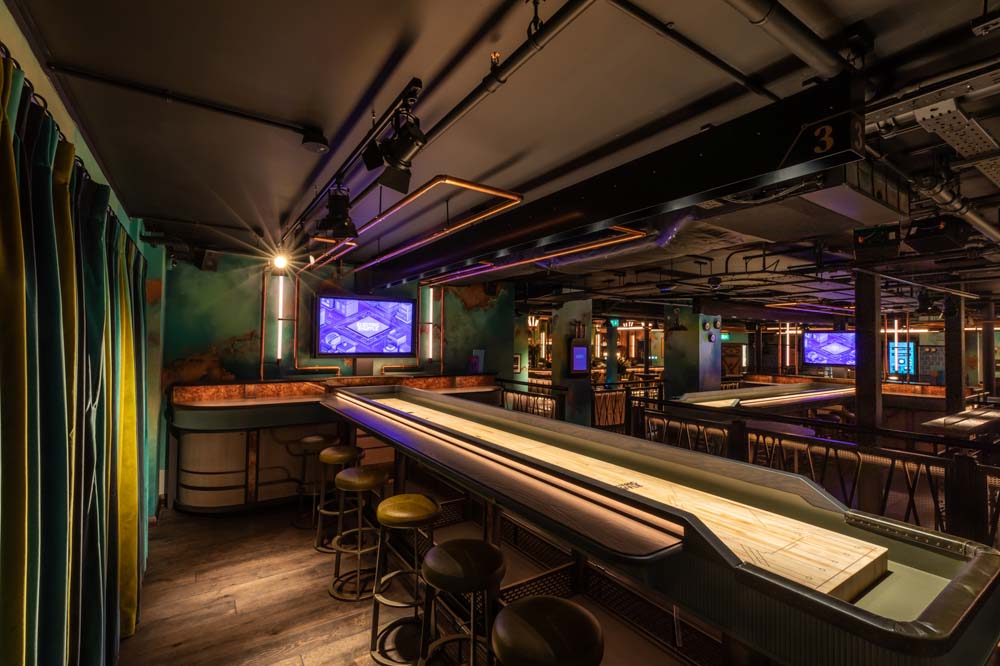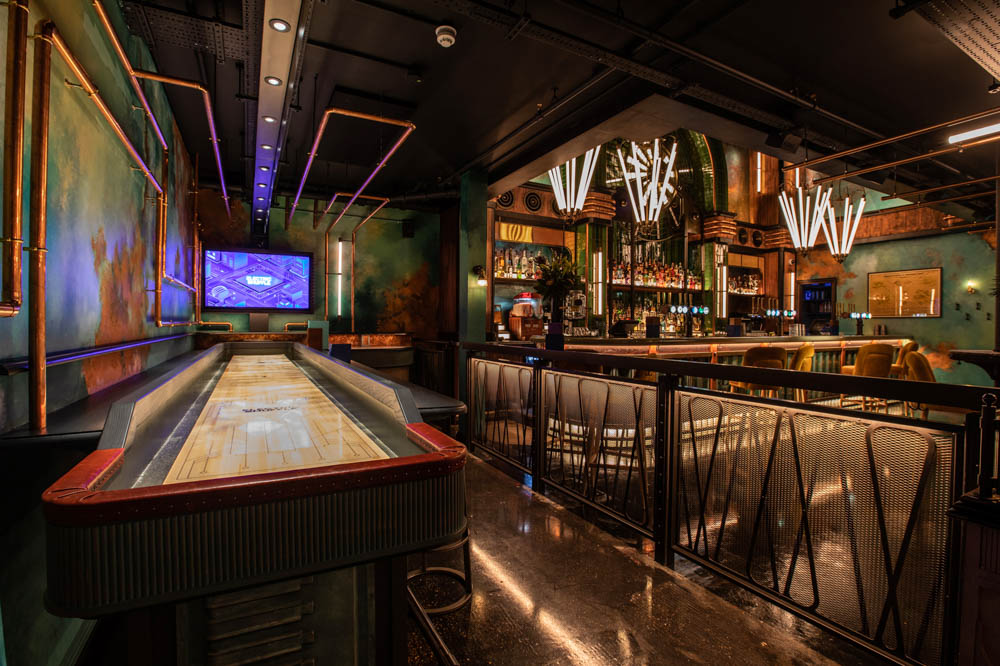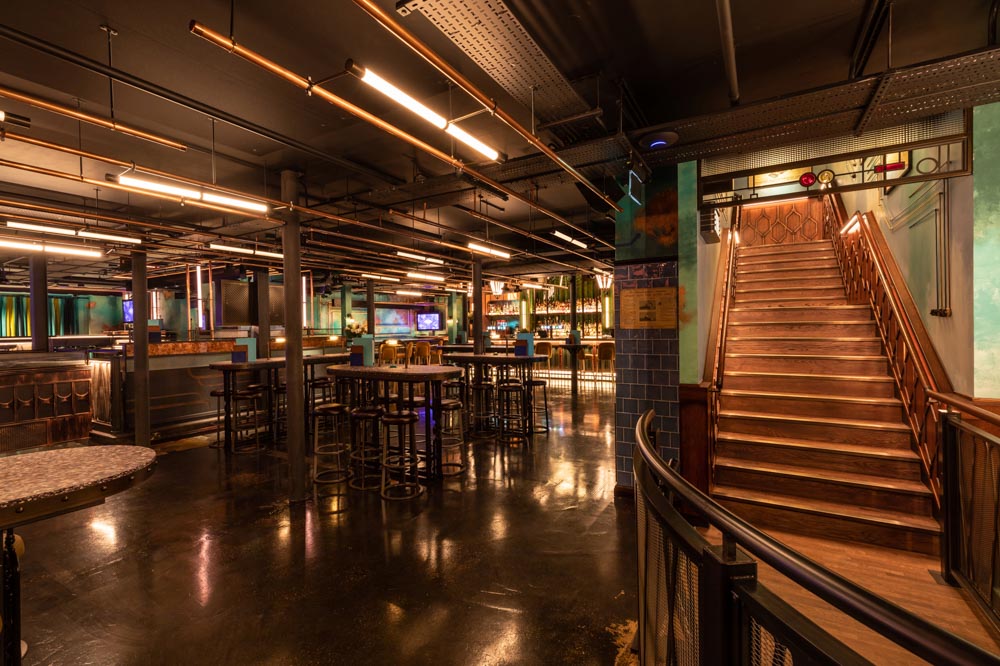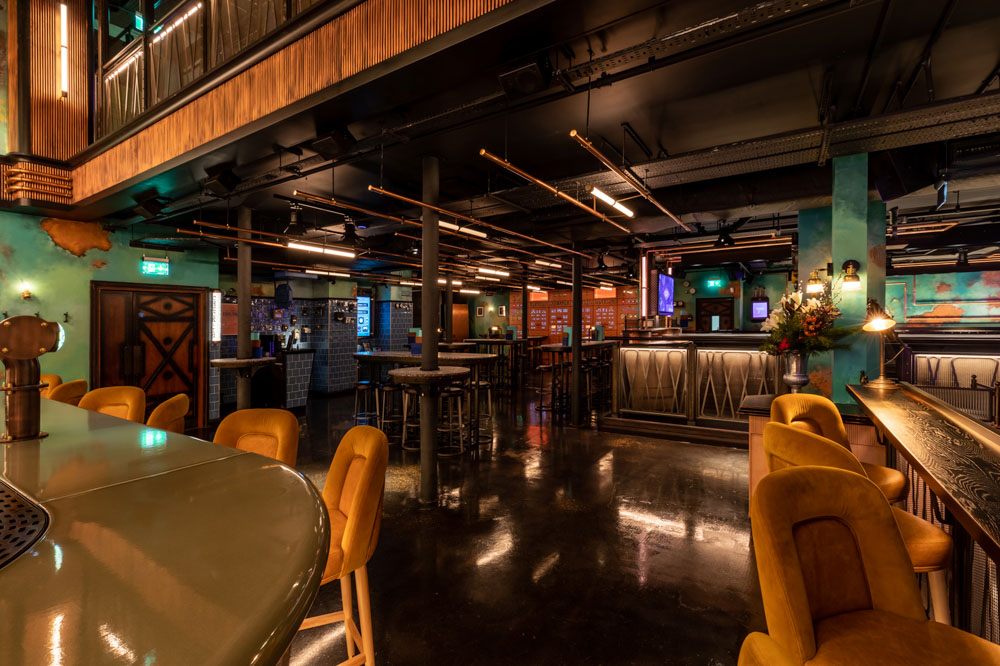 ---
마실와이드 | 등록번호 : 서울, 아03630 | 등록일자 : 2015년 03월 11일 | 마실와이드 | 발행ㆍ편집인 : 김명규 | 청소년보호책임자 : 최지희 | 발행소 : 서울시 마포구 월드컵로8길 45-8 1층 | 발행일자 : 매일