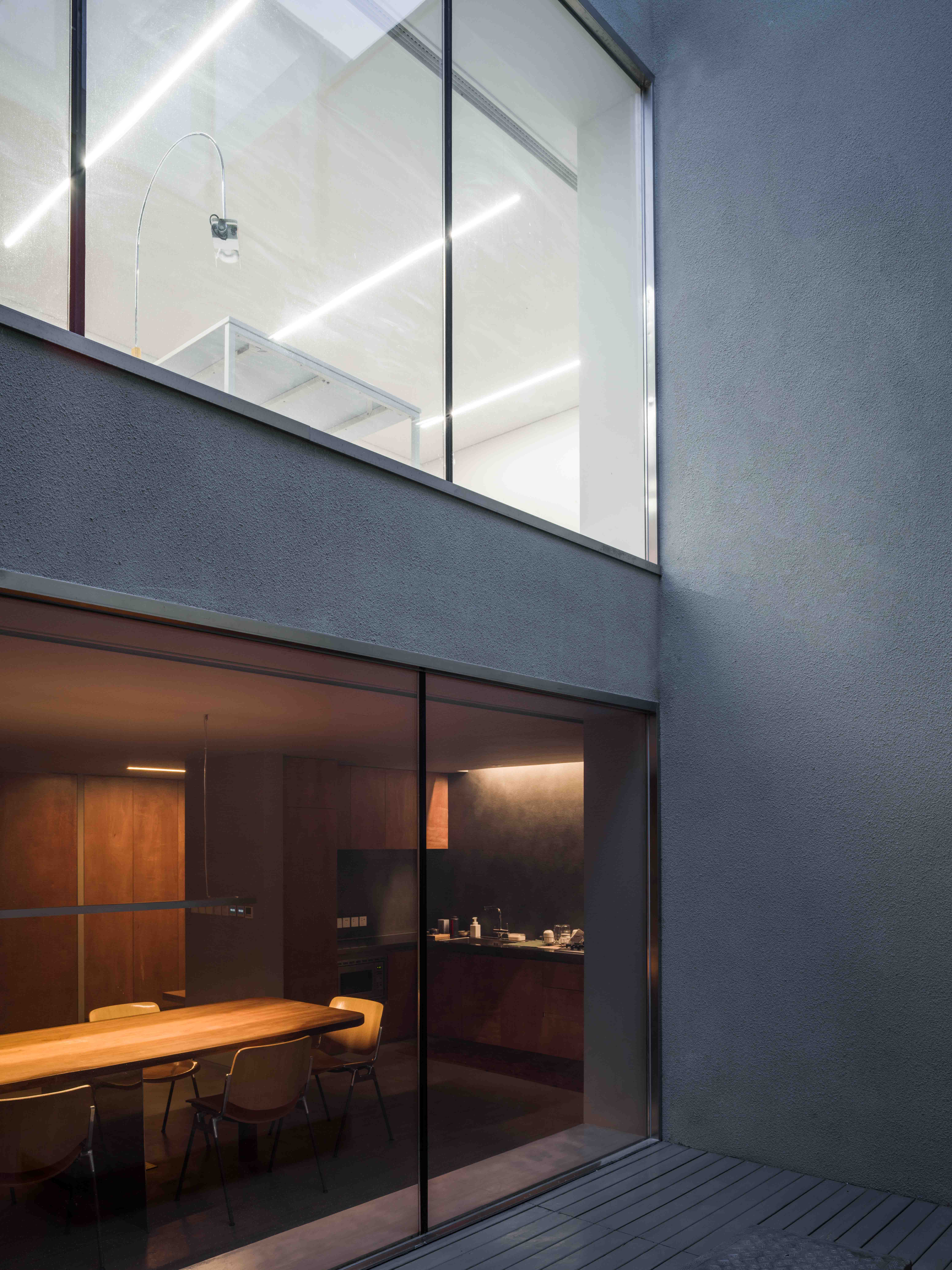 This three-story house, built on the top floor of a five-story building, is a residential space and studio for an artist who is also the owner. The remodeling project was carried out under the limited conditions of the existing structure, while preserving the existing courtyard and ensuring its functions for work, exhibition, and daily life. To ensure the privacy of the studio, a 5.6m-high curtain wall was installed in the courtyard. The resulting glass facade creates a space full of natural light while hiding the studio behind it. The flow from the public space on the first floor to the studio on the second floor and terrace on the third floor smoothly transitions through changing natural light. The dark-colored concrete and wood on the first floor absorb natural light to create a strong contrast in lighting. The gray and white walls that begin on the second floor bring a bright atmosphere to the studio with a sense of calm and purity. The terrace on the third floor is brightly illuminated at night by dispersed lighting, enhancing the urban landscape.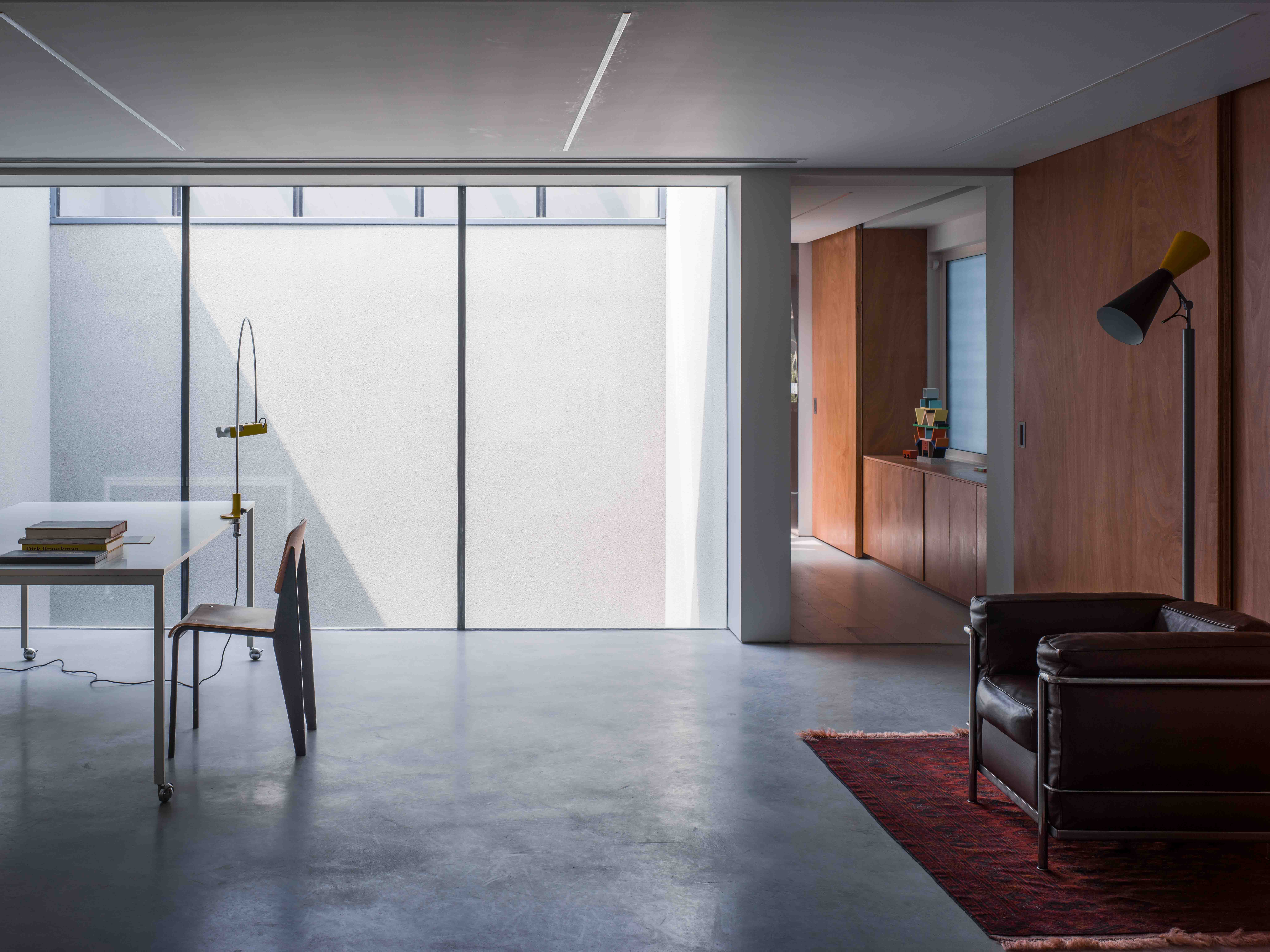 5층 건물의 최상층에 지어진 이 3층 집은 예술가인 건축주를 위한 주거공간이자 작업실이다. 기존의 안마당을 지키면서 작업과 전시, 일상의 기능을 보장하도록 진행된 리모델링 프로젝트는 기존 구조의 한정적인 조건 아래에서 진행됐다. 작업실의 프라이버시를 보장하기 위해 안마당에 5.6m 높이의 커튼월이 새로 설치됐다. 이를 통해 만들어진 유리 파사드는 자연광이 가득한 공간을 만들면서 작업실은 뒤편으로 숨길 수 있도록 했다. 1층의 공공 공간에서 2층의 작업실, 3층의 테라스까지 이어지는 동선은 부드럽게 변하는 자연광을 통해 의식을 전환시킨다. 어둡게 칠해진 콘크리트와 목재로 구성된 1층의 색은 자연광을 받아들이며 빛의 대비를 크게 느끼도록 한다. 2층으로 올라가며 시작되는 연회색과 흰색의 벽은 밝은 분위기로 작업실에 평온함과 순수함을 가져온다. 3층의 테라스는 커튼월에 의해 분산된 조명으로 야간에 도시 풍경을 풍성하게 한다.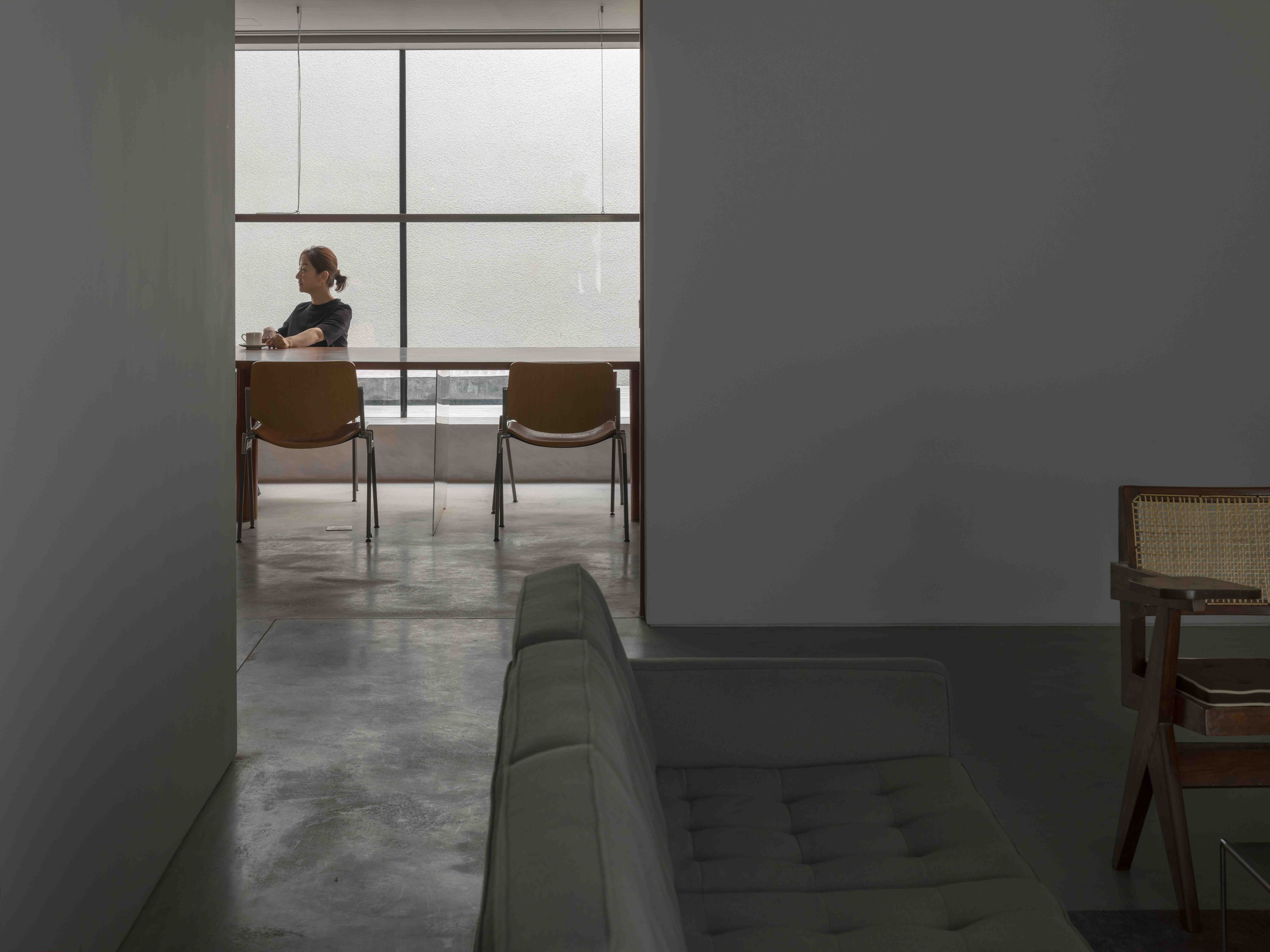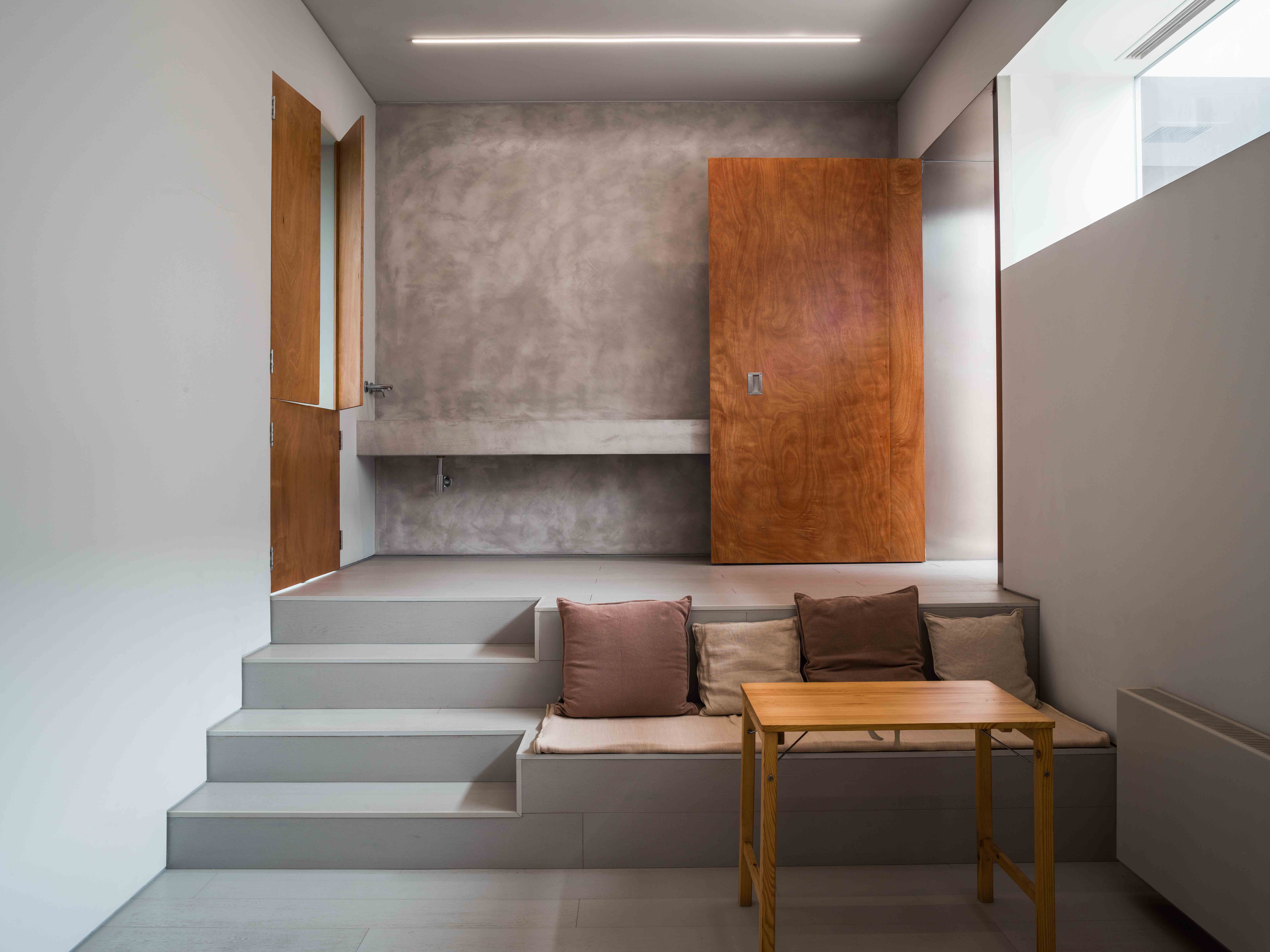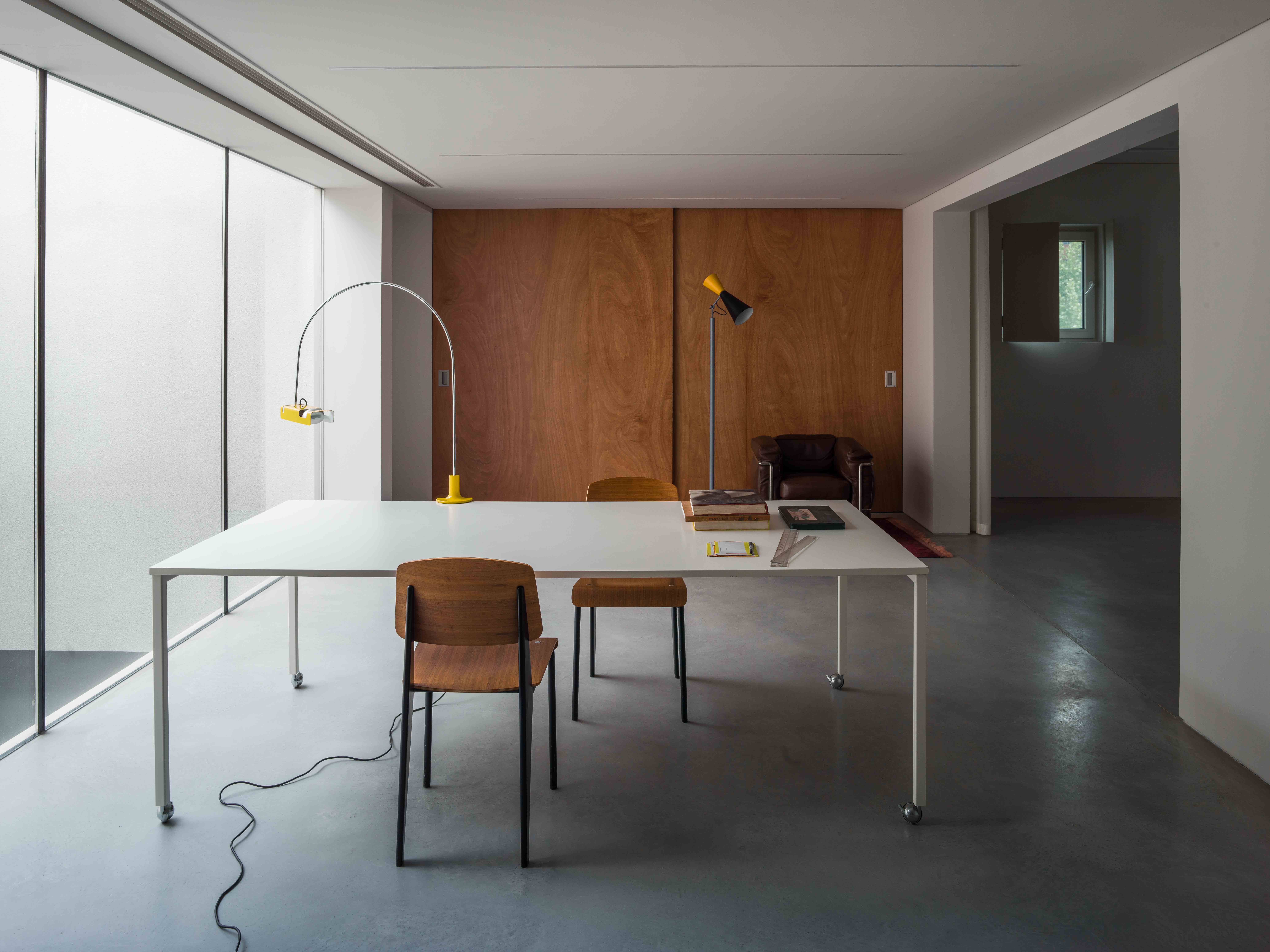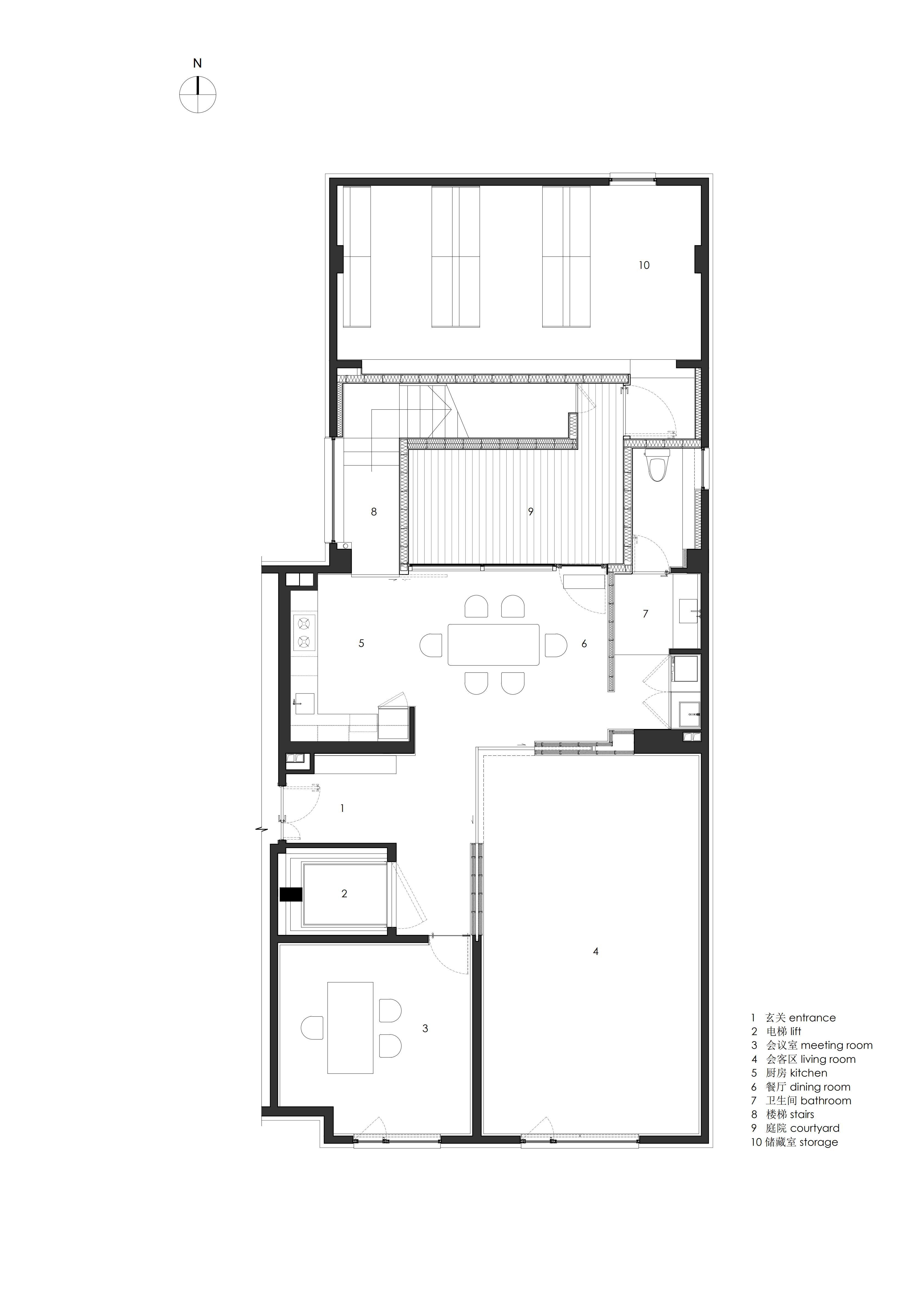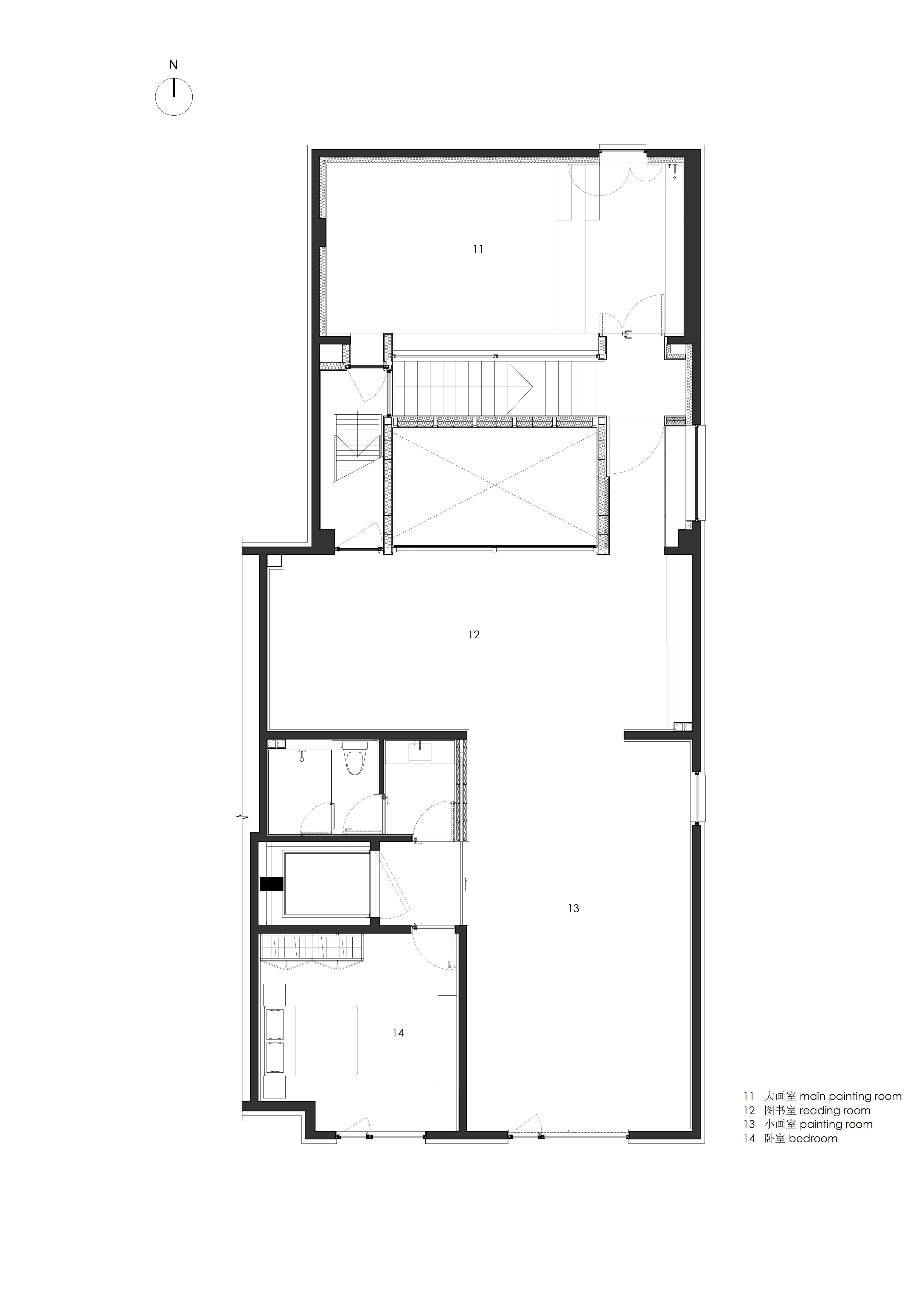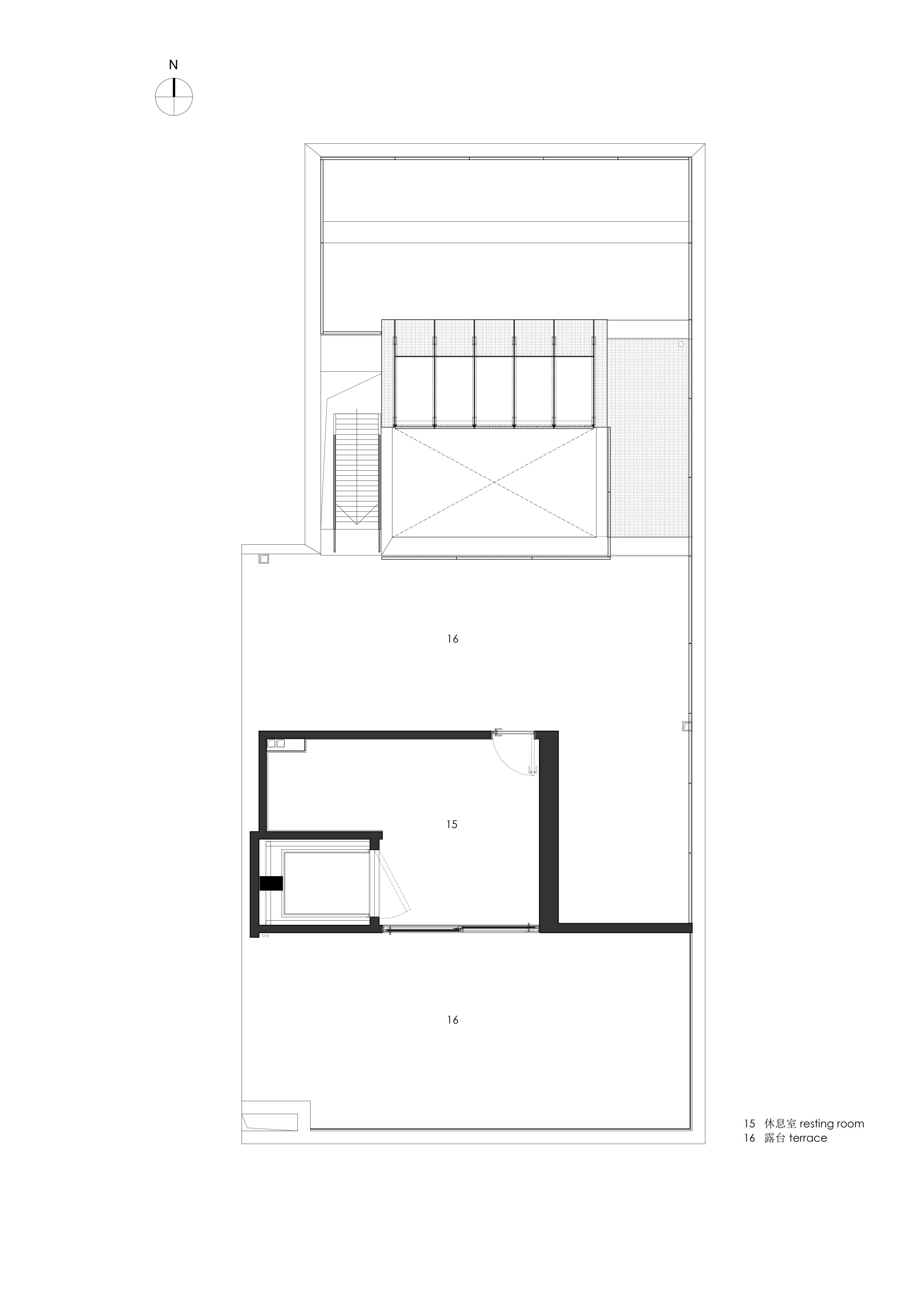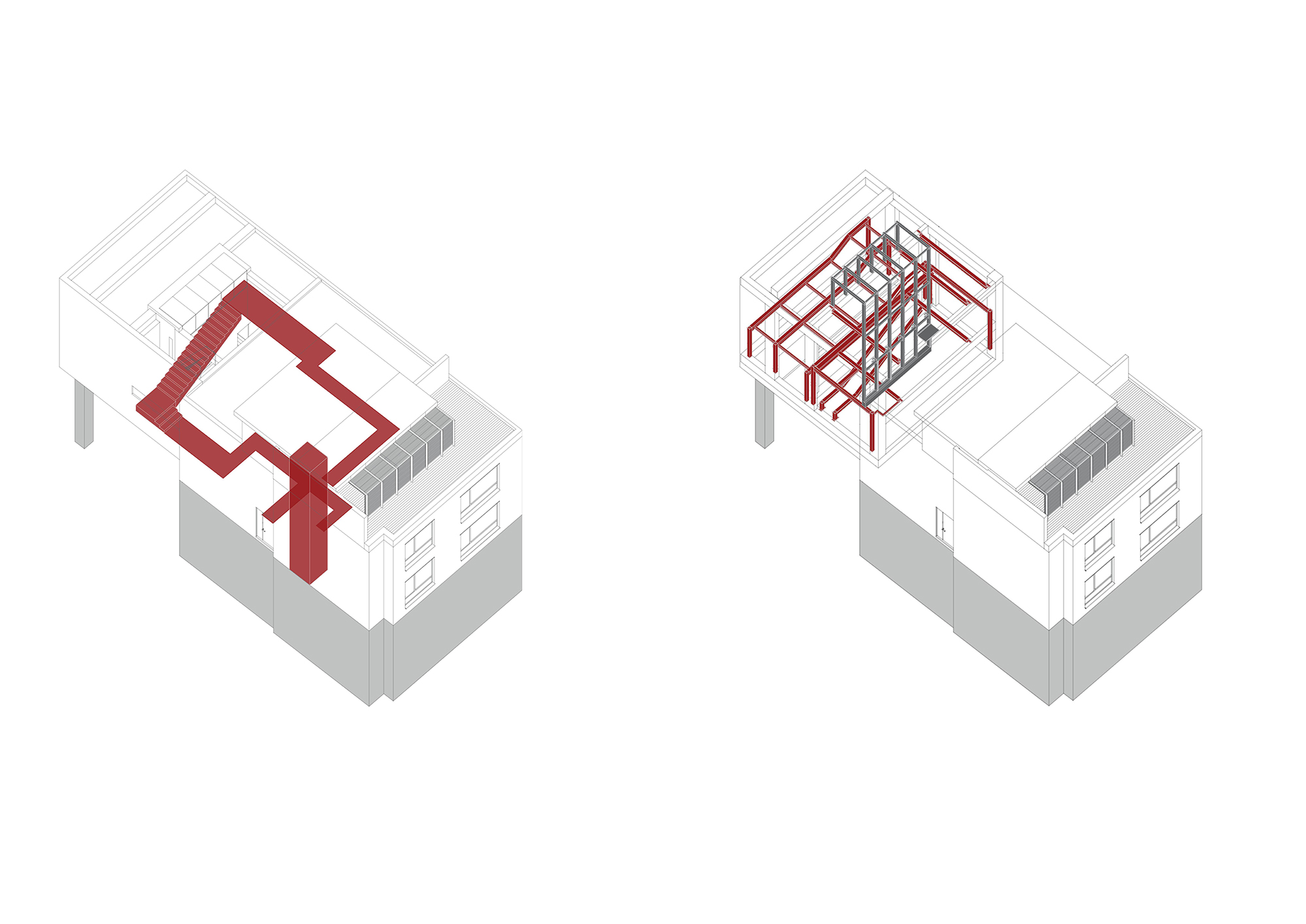 디자이너 Atelier About Architecture
위치 Beijing, China
용도 Residence
면적 300㎡
준공 2019
대표디자이너 Ni Wang, Dawei Zhang
인테리어디자인팀 Shujun Yang, Daguang Shou, Yiren Fan
구조디자인 Su Liu
시공 Da You He Cheng Construction & Decoration Co., Ltd.
사진작가 Haiting Sun
해당 프로젝트는 건축문화 2020년 5월호(Vol. 468)에 게재되었습니다.
The project was published in the May, 2020 recent projects of the magazine(Vol. 468).
---
마실와이드 | 등록번호 : 서울, 아03630 | 등록일자 : 2015년 03월 11일 | 마실와이드 | 발행ㆍ편집인 : 김명규 | 청소년보호책임자 : 최지희 | 발행소 : 서울시 마포구 월드컵로8길 45-8 1층 | 발행일자 : 매일