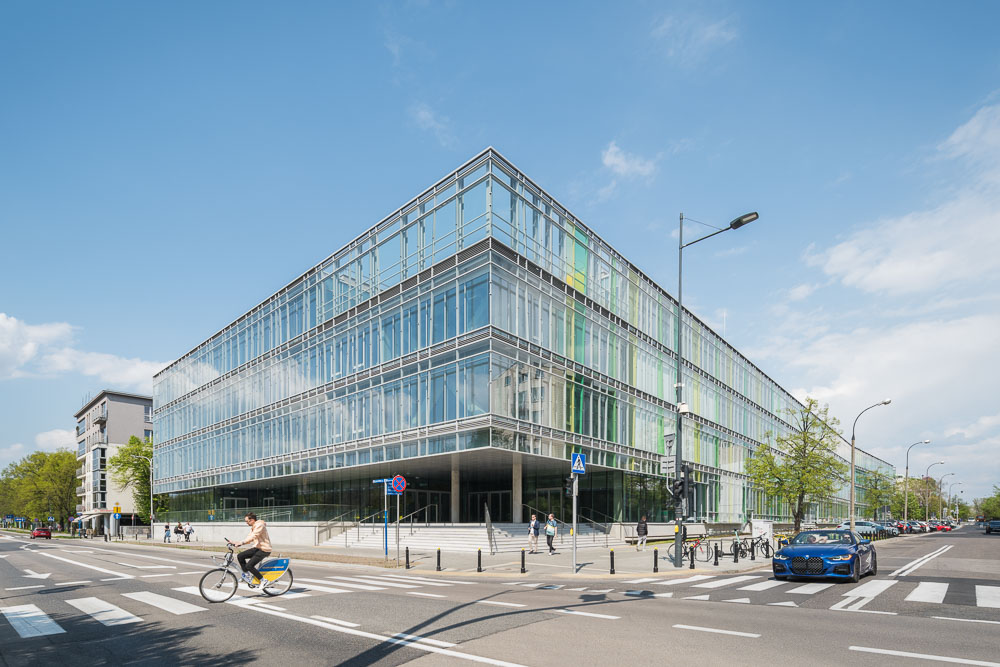 Dobra 55 has become a pioneering new home for language education where the University of Warsaw has consolidated their varying requirements into a single sustainable center of excellence. The new 42,000m2 building includes 92 'language labs', 70 administrative rooms, 39 research and development rooms, 7 conference rooms, recreational spaces, a multimedia room that can accommodate 150 people as well as a library and reading areas, the project unites the universities' linguistics departments into one location and brings a high level of transparency to the traditionally enclosed urban courtyard block, creating a green heart for the Powiśle riverbank district campus community.
Embracing the university by connecting the main campus with the riverside neighborhood and its much-loved library, the transparent facade opens the building up to its immediate neighborhood and its surrounding nature. Its Wislana street elevation with a shimmering glazed skin, which exposes its concrete structure and which is punctured by a series of courtyards, the design bursts with communal energy.
Accessible to all, the building provides a generous urban entrance in which the street corner is set back to form an entrance plinth and breakout spaces for every visitor to the building. Next, the spatial sequences continue with a flight of theatrical stairs which form a back bone and a social 'connector' throughout the remaining floors. This 'connector' starts at the street level and ends at the rooftops of the neighborhood with views over the city. The building not only strives for state-of-the-art teaching facilities, but also for an innovative way of tackling climate change. It does so via renewable energy and energy saving solutions. These include: heat pumps with ground heat exchangers, and the use of photovoltaic panels. The project also incorporates the use of energy-efficient chillers, energy-saving lighting systems and use of rainwater for garden irrigation.
The architecture of the Modern Languages and Applied Linguistics building is based on lightness, with a refined framework of steel, concrete and glass. The building plays a game consisting of blurring the tangible boundaries of its mass and rendering superfluous the reading of a single solid volume into something more poetic.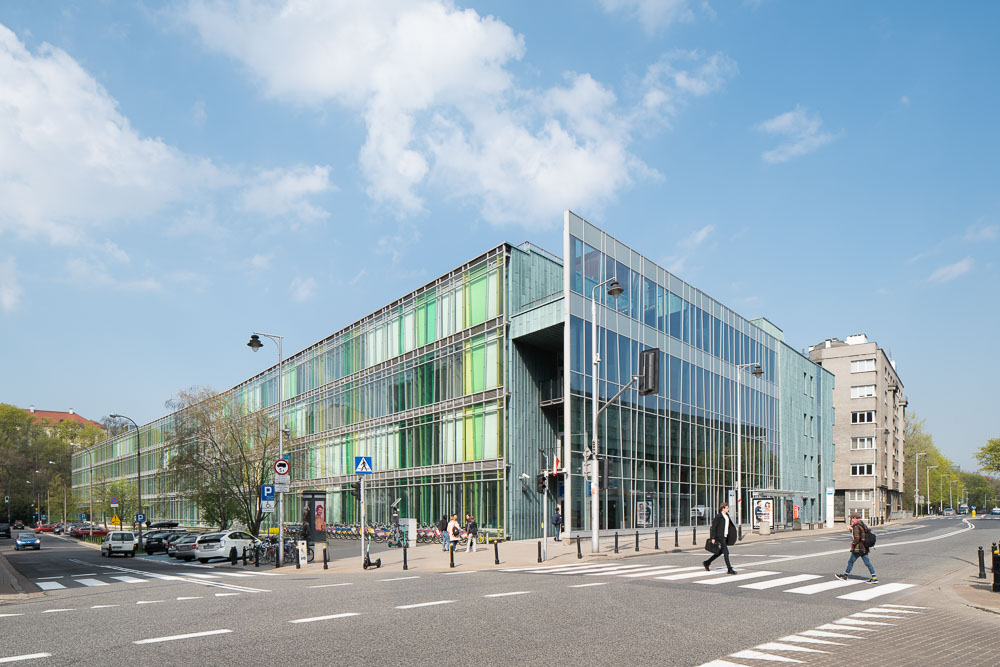 '도브라 55'는 바르샤바 대학교(University of Warsaw)가 원했던 다양한 기능을 통합하는 하나의 지속 가능한 센터로, 언어 교육을 위한 선구적인 새 공간이 되었다. 큰 규모의 새로운 건물은 92개의 '어학실', 70개의 행정실, 39개의 연구 및 개발실, 7개의 회의실, 레크레이션 공간, 150명을 수용할 수 있는 멀티미디어실, 도서관과 독서 공간을 포함해 언어학과를 한 곳으로 통합했다. 또한, 건물로 둘러싸인 전통적인 중정 블록에 높은 투명성을 만들어 포비슬레(Powiśle) 강둑 지역 캠퍼스 커뮤니티를 위한 녹색 심장이 되도록 했다.
메인 캠퍼스와 강변의 동네 그리고 많은 사랑을 받는 도서관을 연결했고, 건물의 투명한 입면은 이웃과 자연을 향해 열리게 했다. 비슬라나(Wislana) 거리를 향한 반짝이는 유리 입면은 콘크리트 구조를 드러내고, 연속해서 비워진 중정 디자인은 공동의 에너지를 증폭시킨다.
누구나 들어올 수 있는 도브라 55는 길모퉁이의 입구를 뒤로 물러나게 두어 계단과 휴식 공간이 있는 넓은 입구 공간을 만들었다. 다음으로 공간의 흐름은 전체의 척추 역할을 하면서 사회적 '연결 장치'를 하는 계단을 올라가는 것으로 이어진다. 이 '연결 장치'는 가로에서 시작해 도시가 내려다보이는 옥상에서 끝난다.
이 프로젝트는 최신 교육 시설이면서 기후변화에 대처할 수 있는 혁신적인 건물이 되기 위해 노력하고 있다. 재생 가능 에너지를 이용한 에너지 절약 솔루션으로 지면 열 교환기가 있는 열펌프와 태양광 패널의 사용, 에너지 효율이 높은 냉각기, 에너지 절약 조명 시스템과 정원을 위한 빗물 사용 등이 있다.
'도브라 55'는 세련된 강철 프레임과 콘크리트, 유리를 사용해 가벼운 외관을 만들었다. 건물의 경계를 흐리게 하고, 하나의 단단한 부피를 파악하는 것이 불필요하게 만드는 더 시적인 게임을 한다.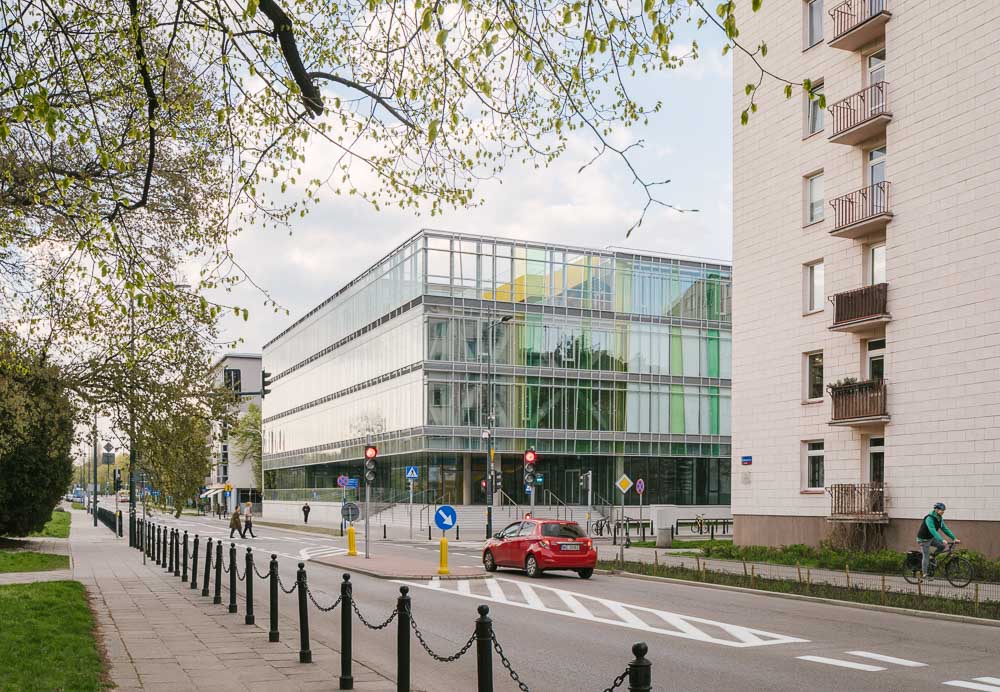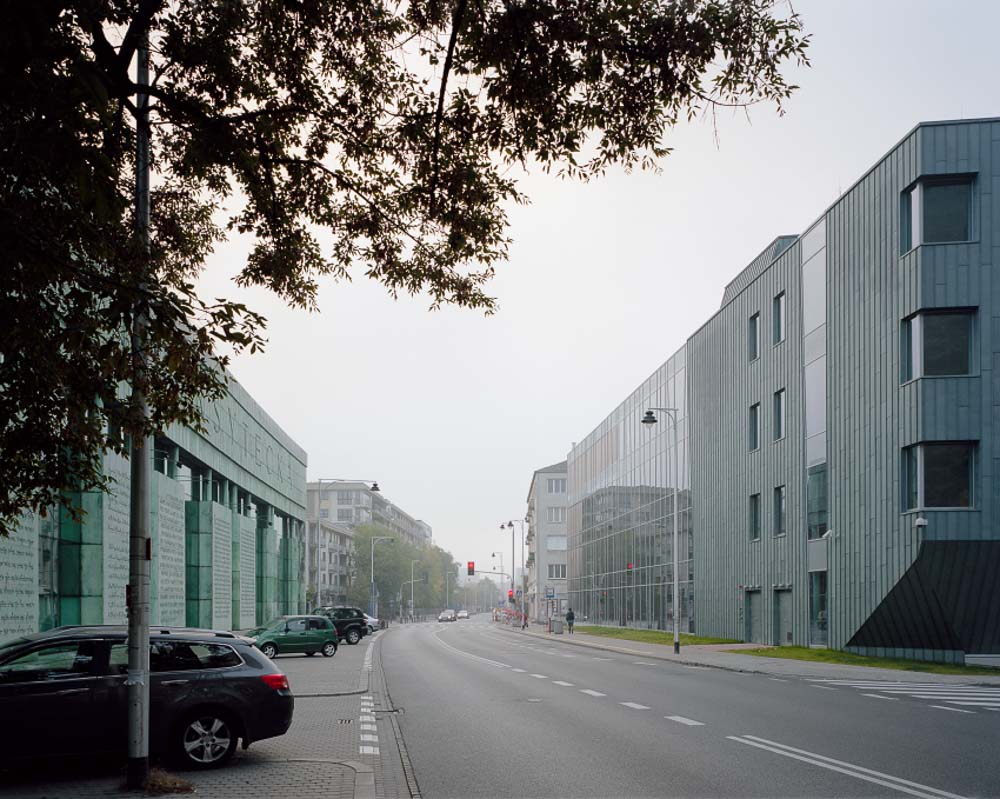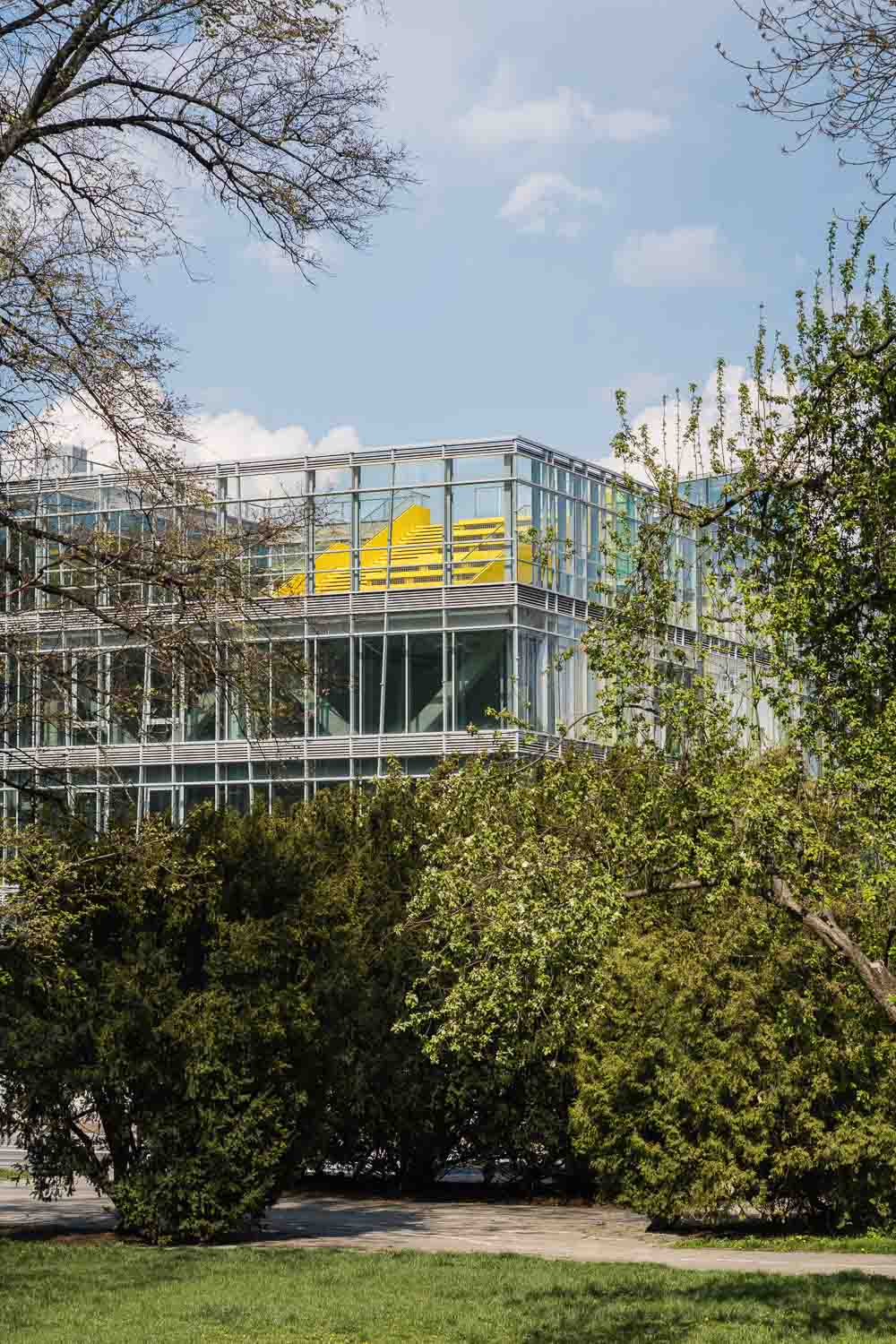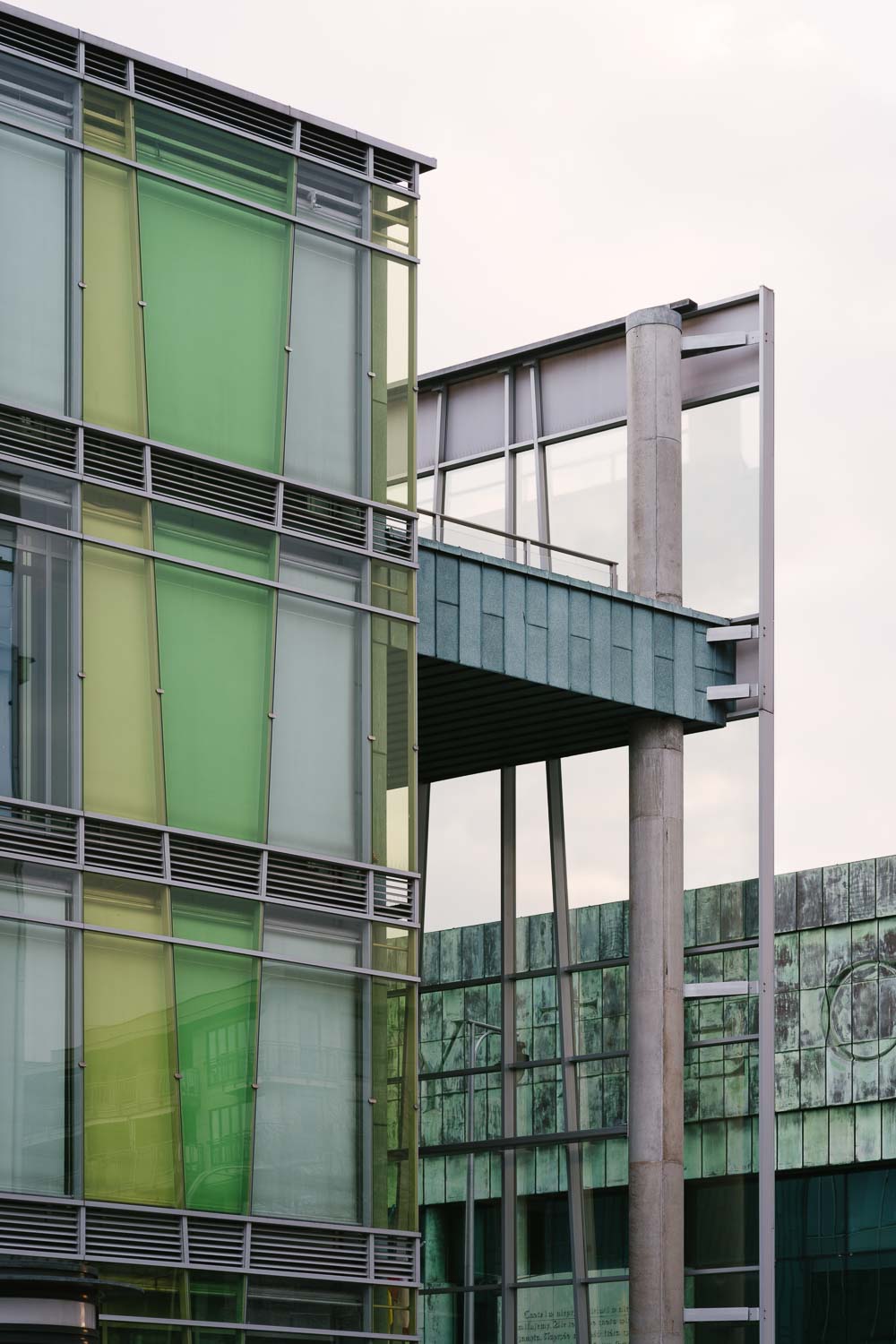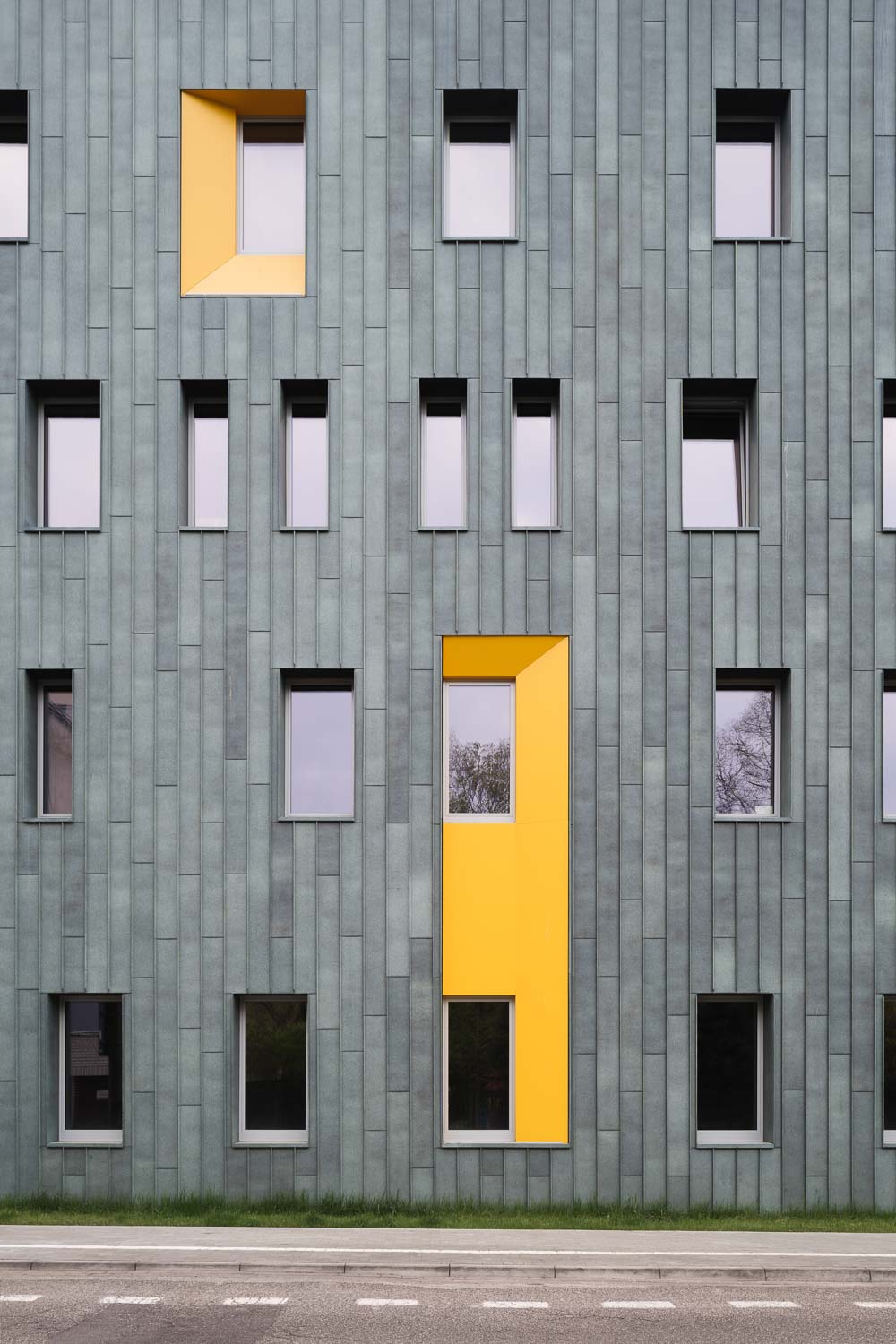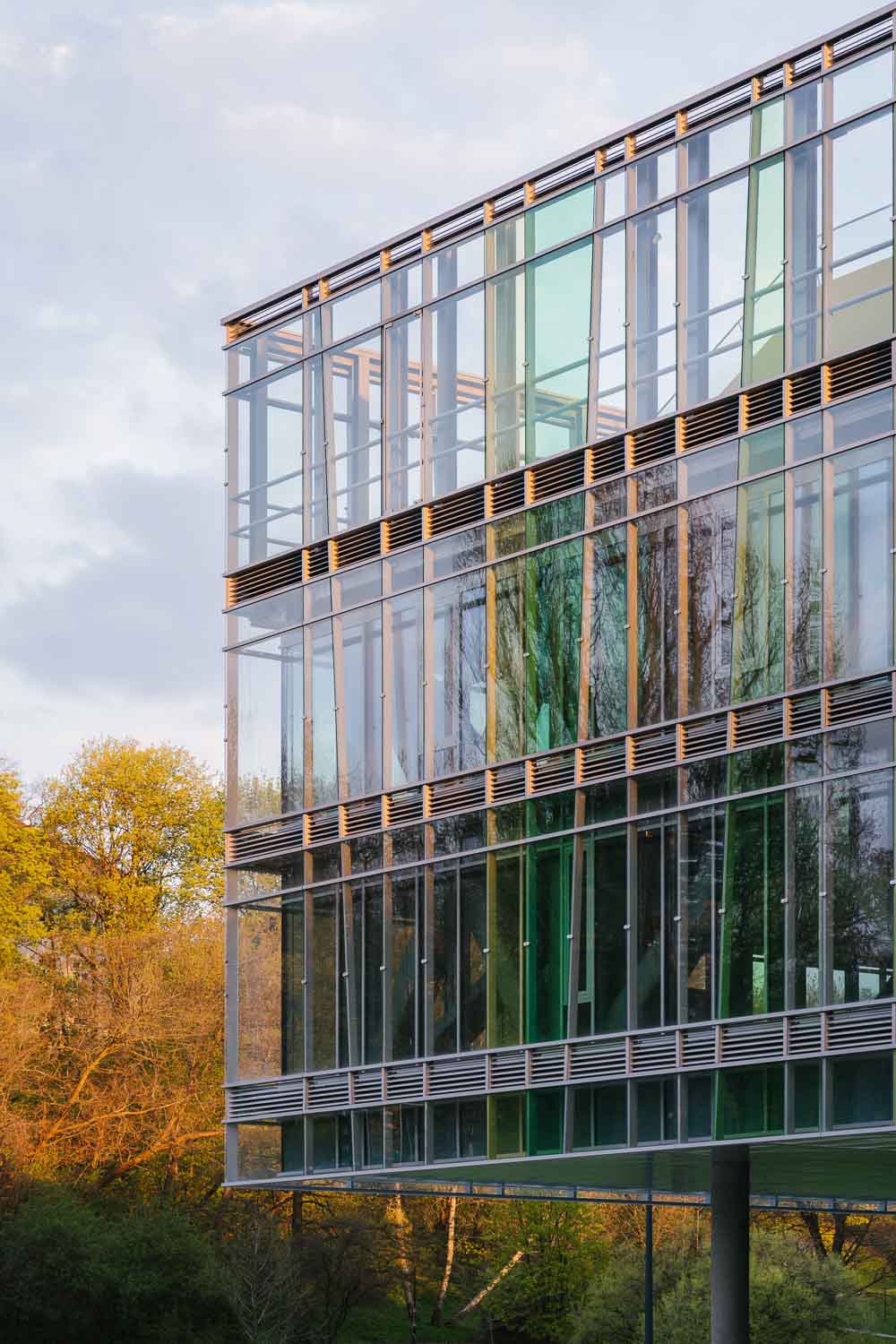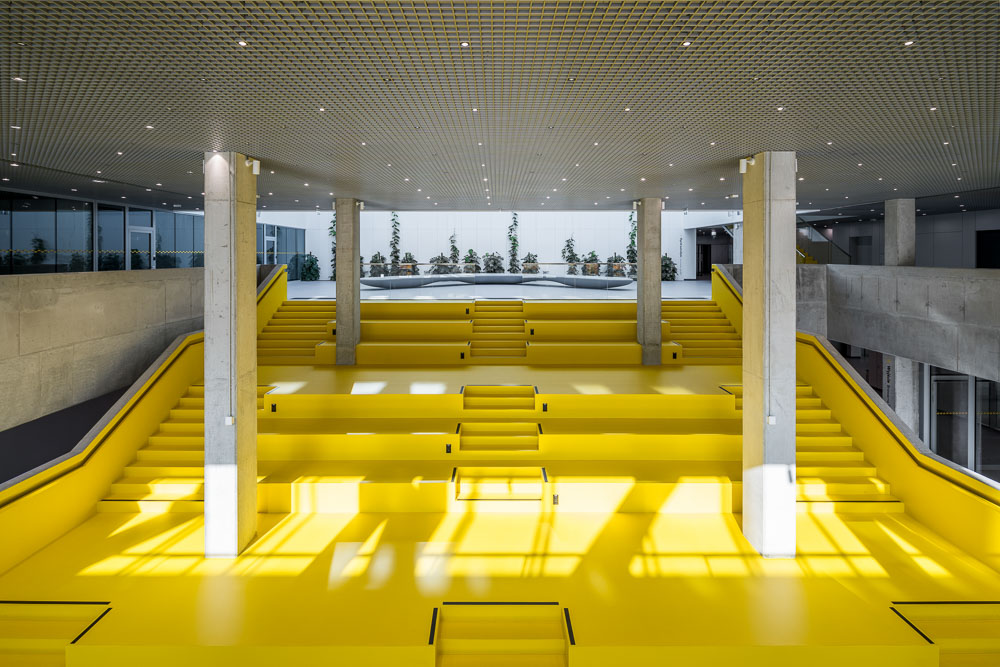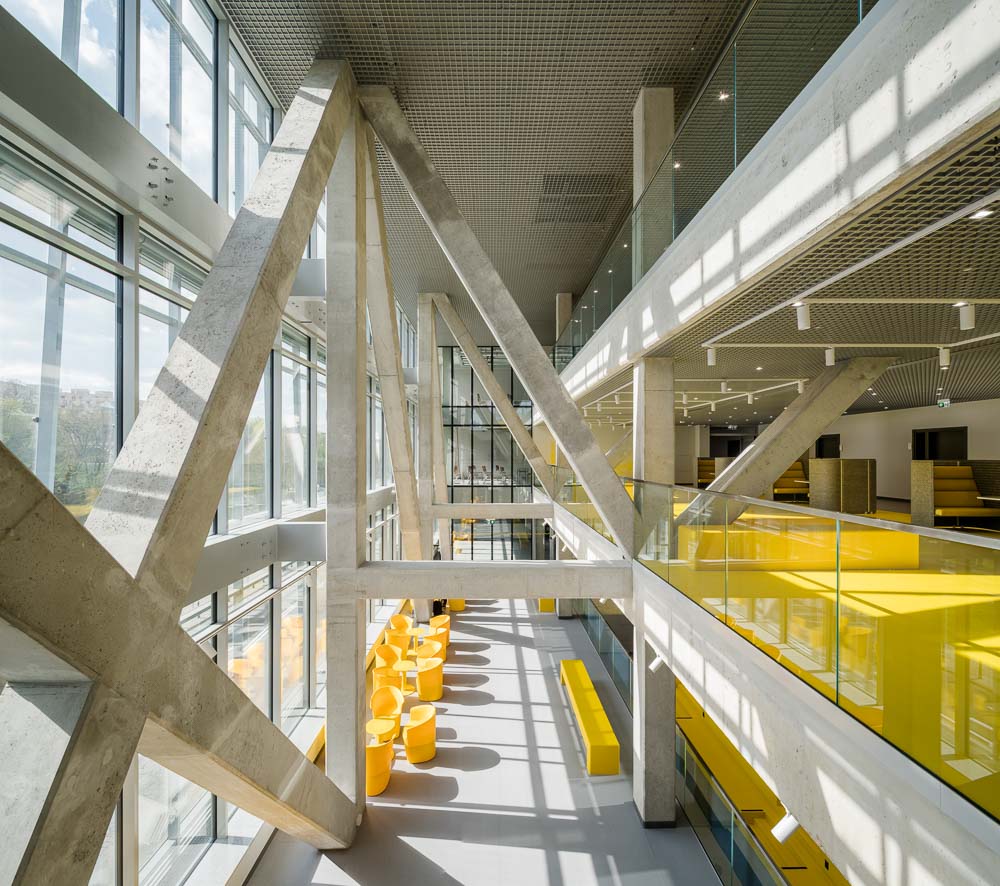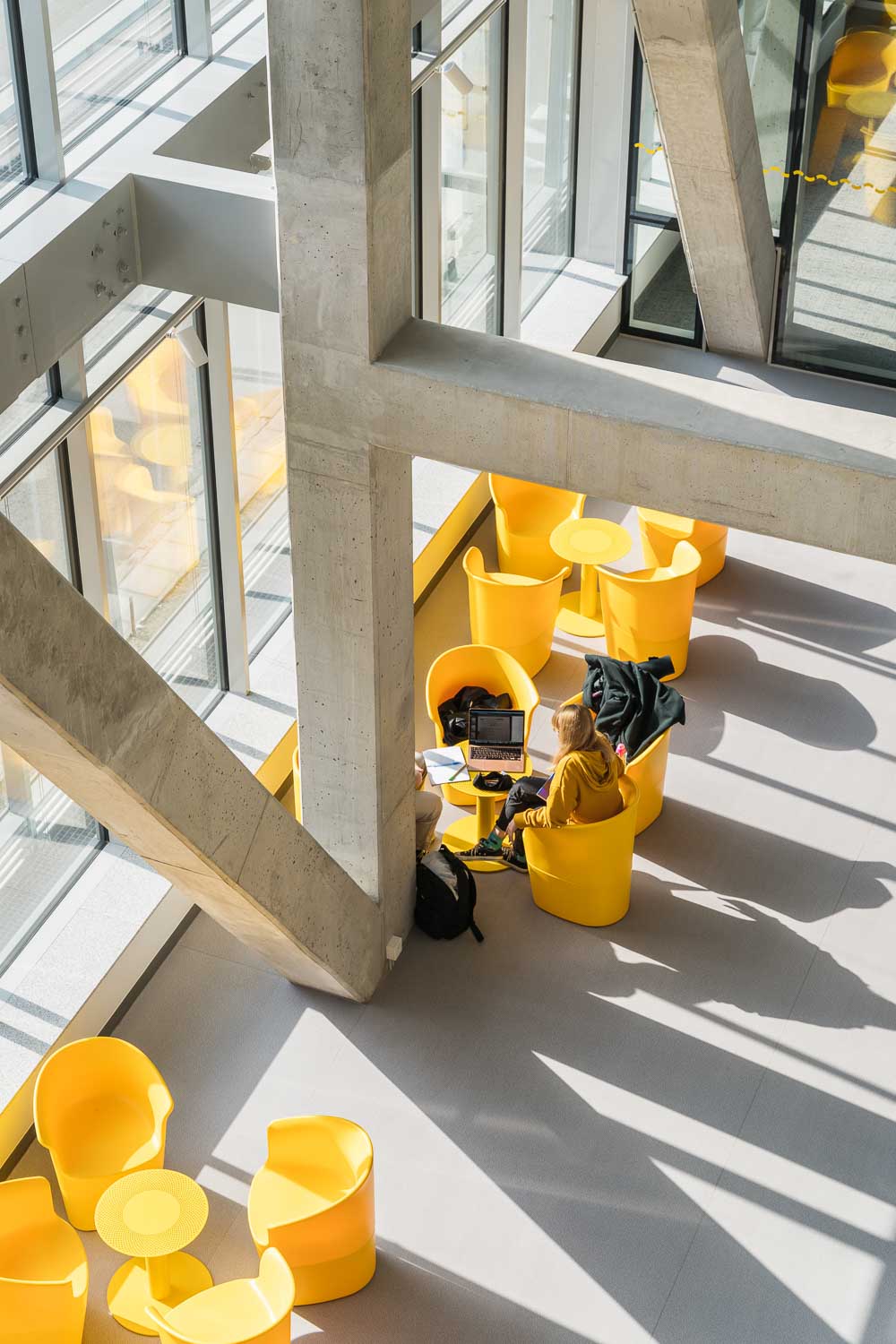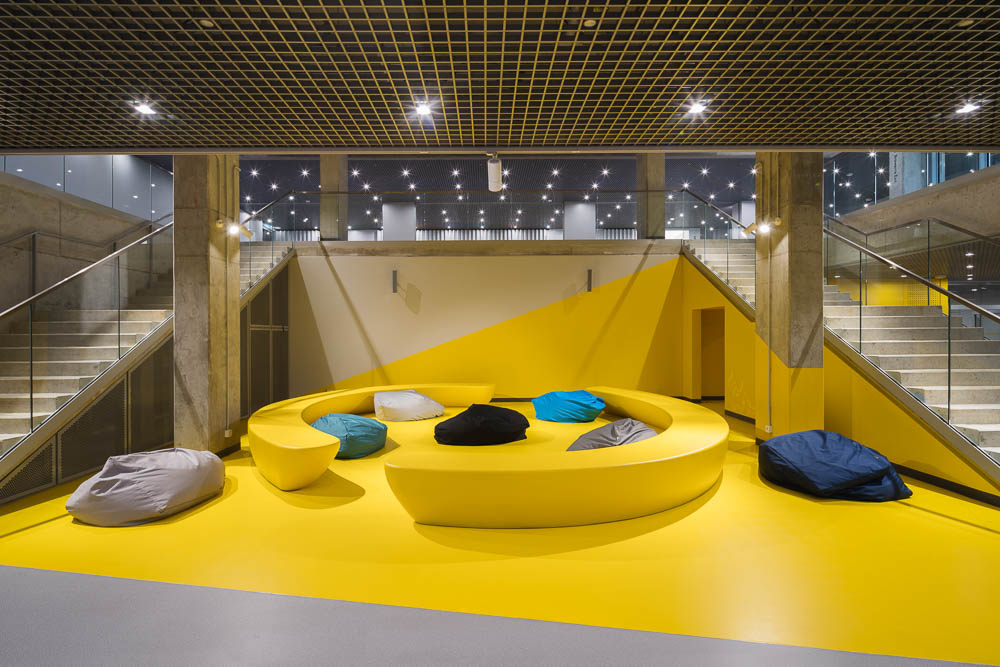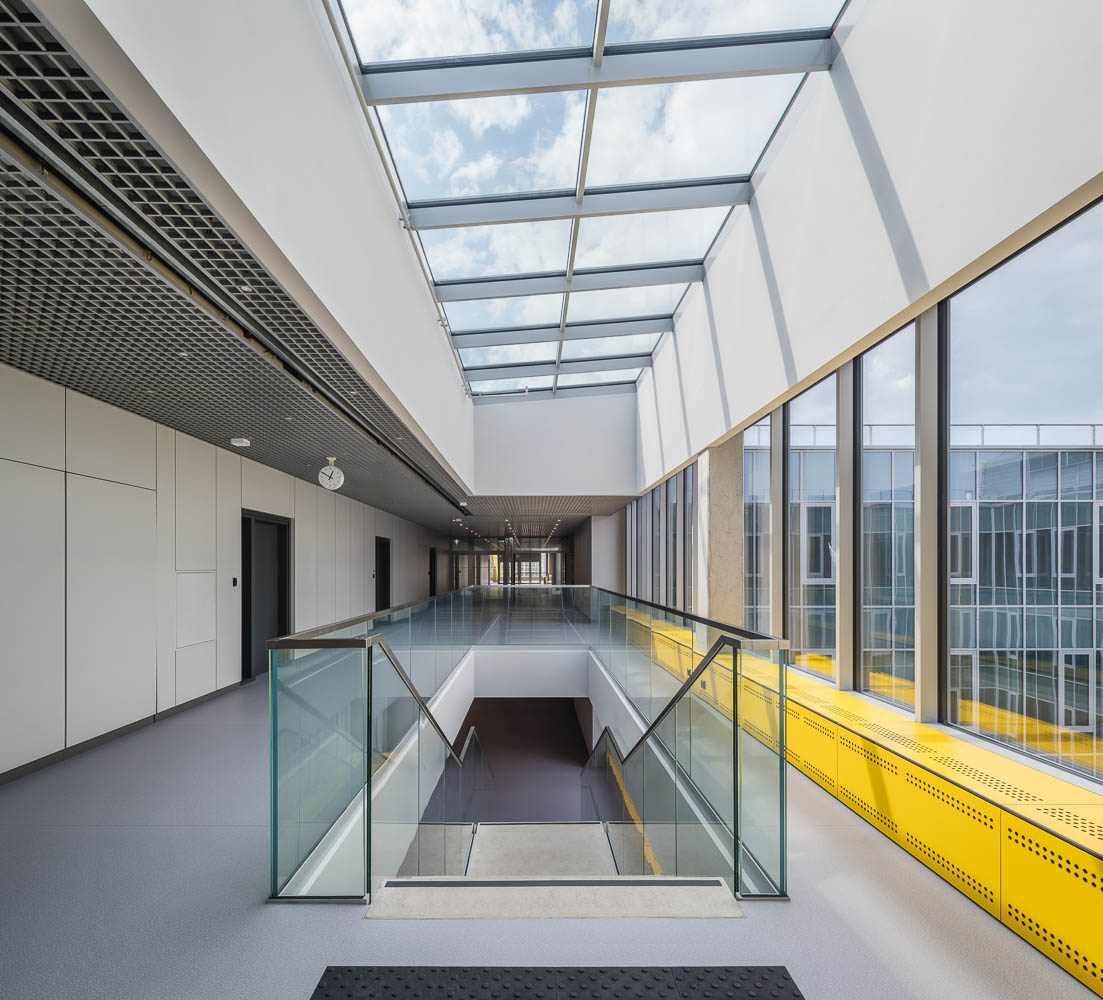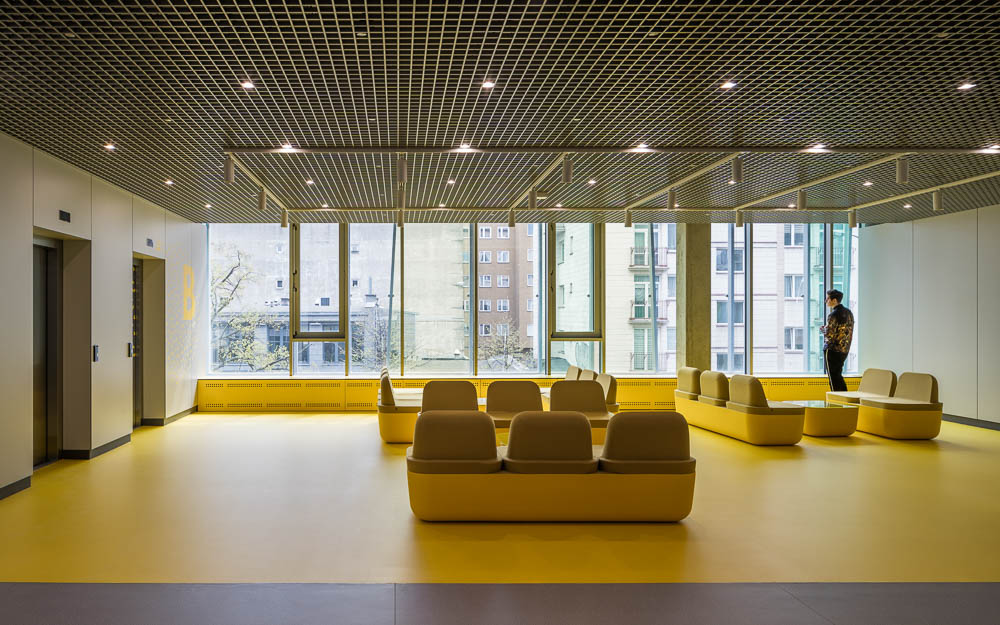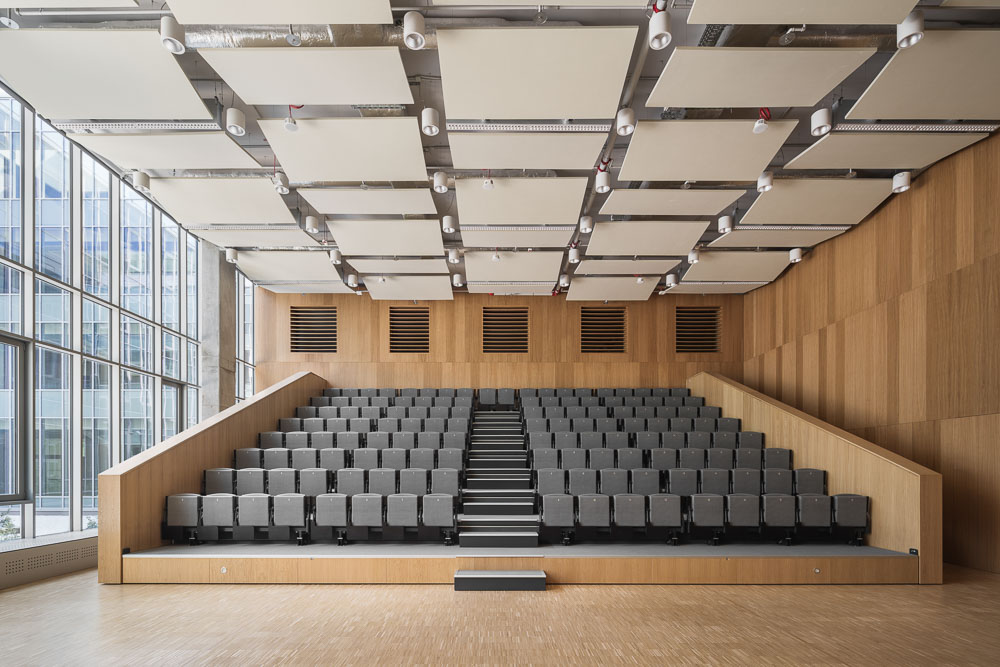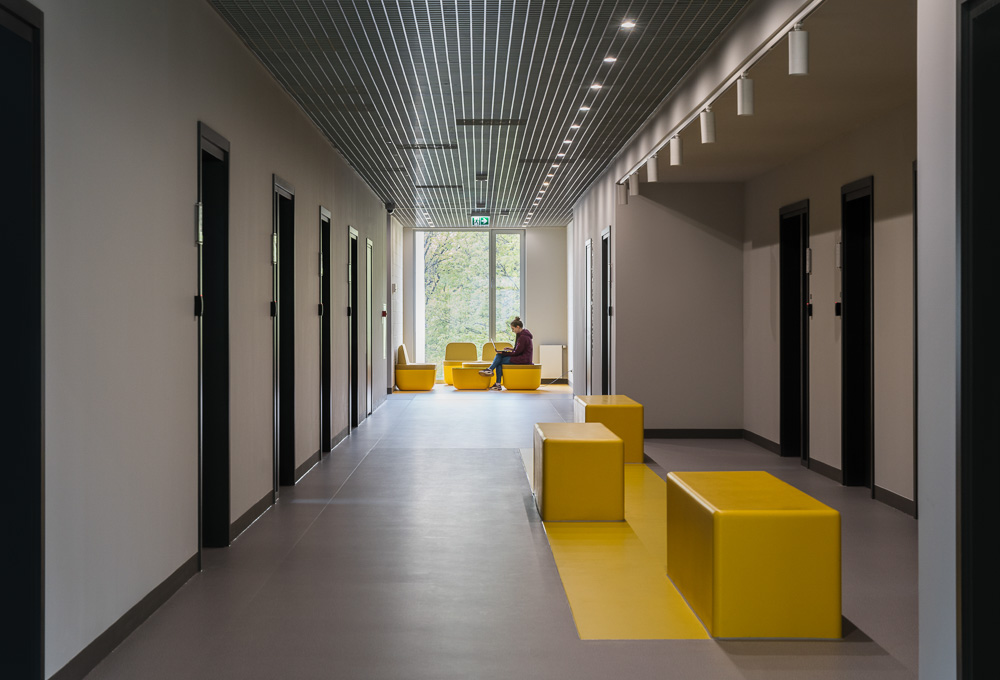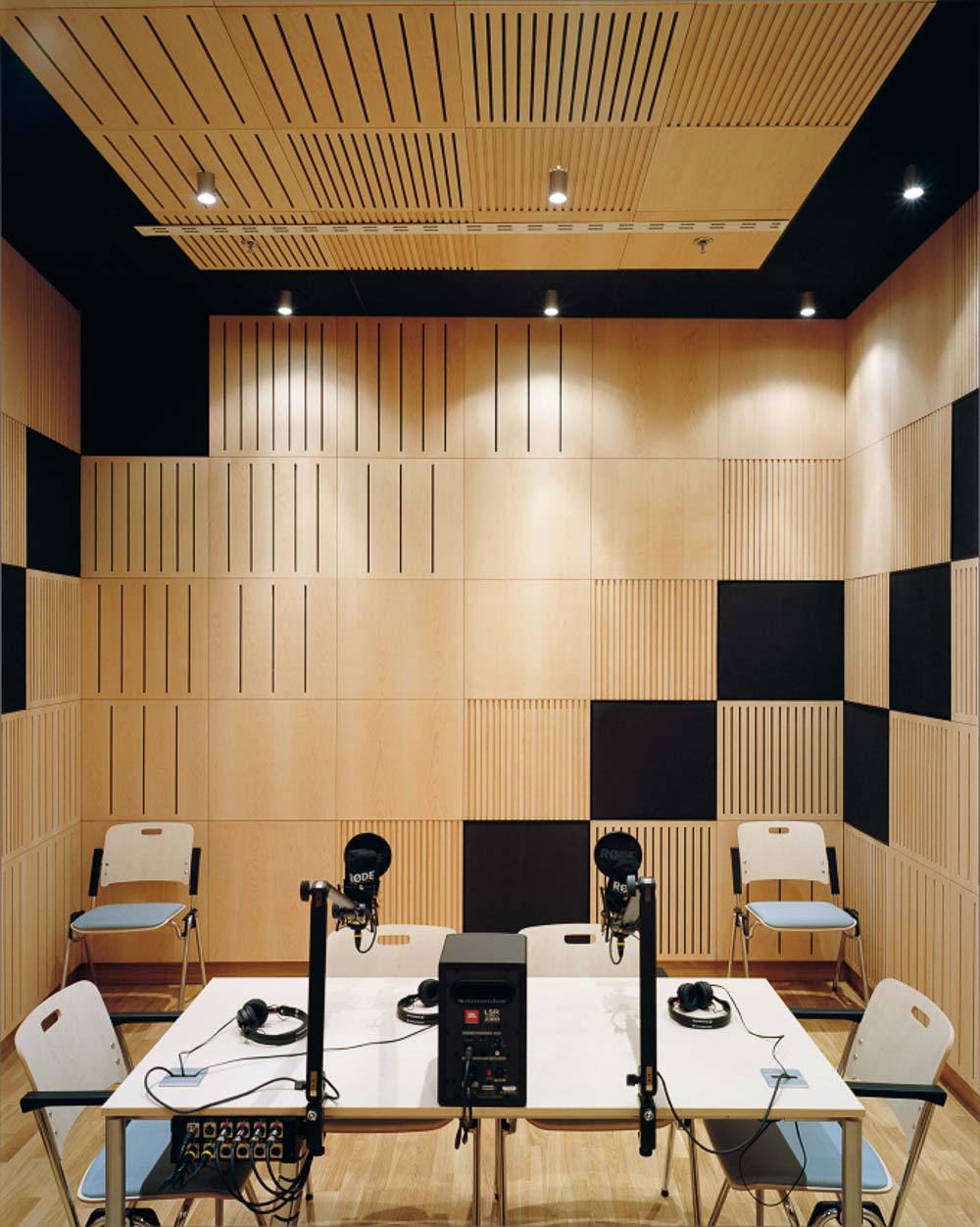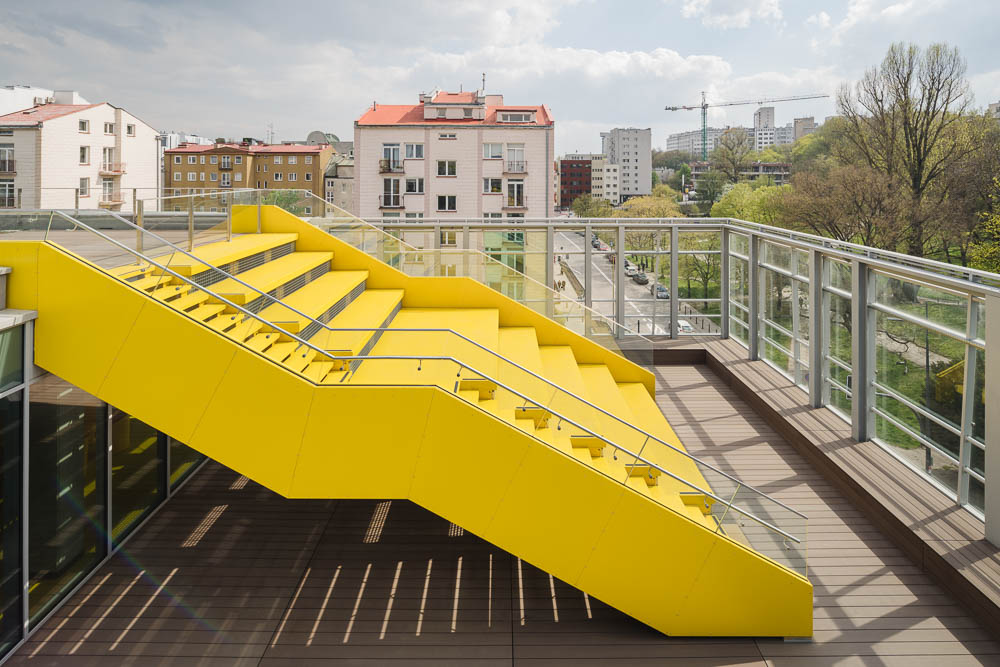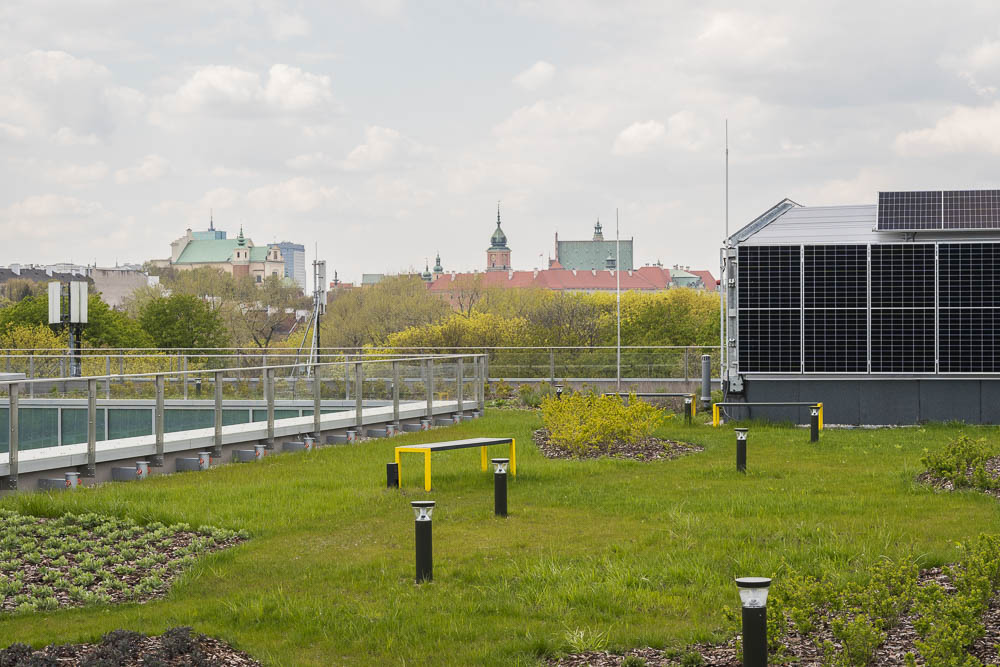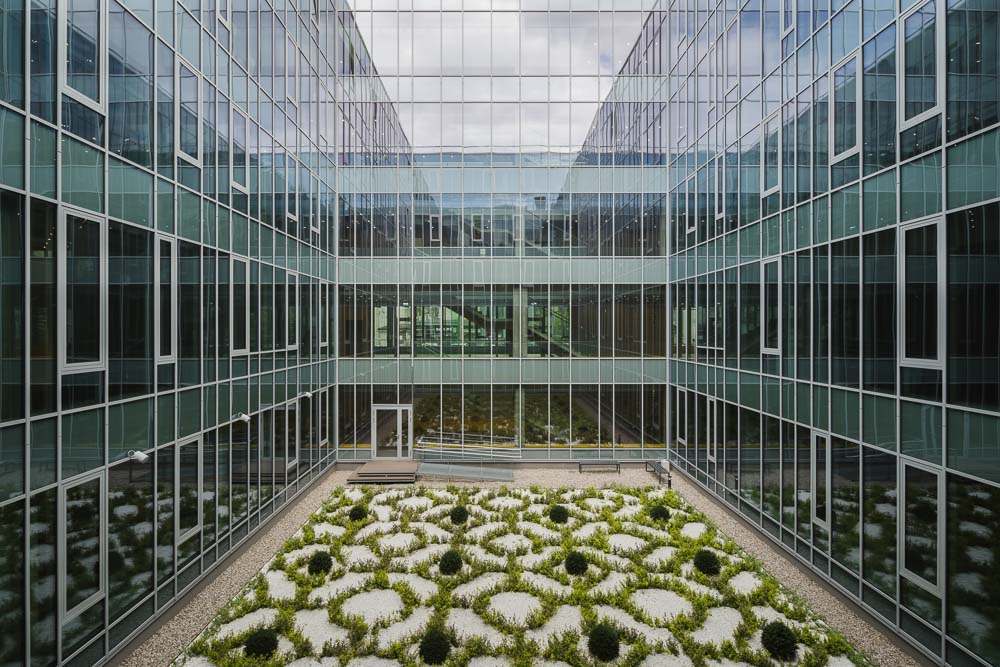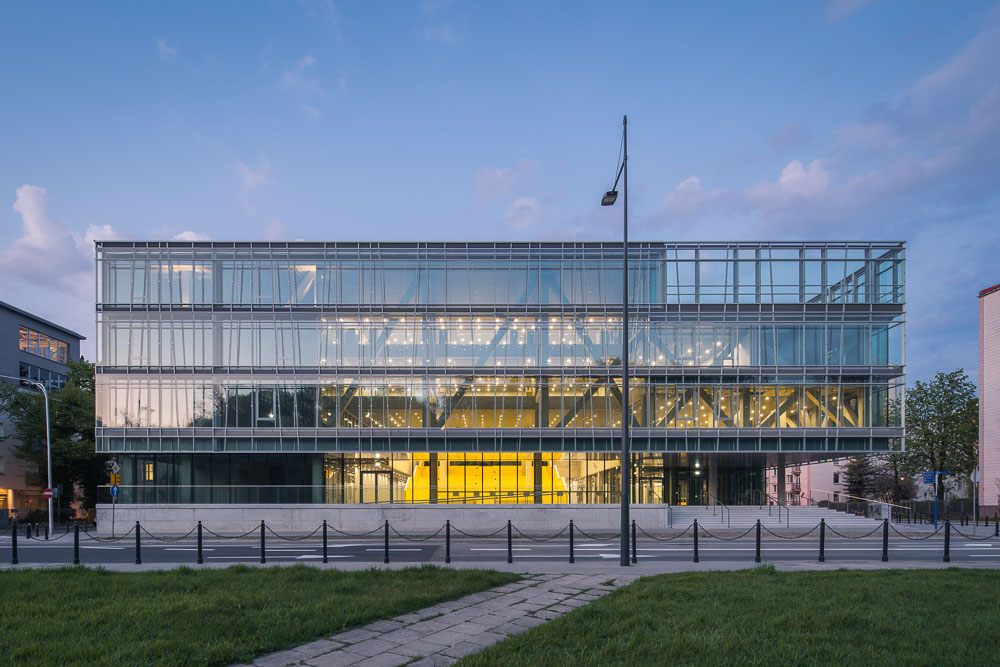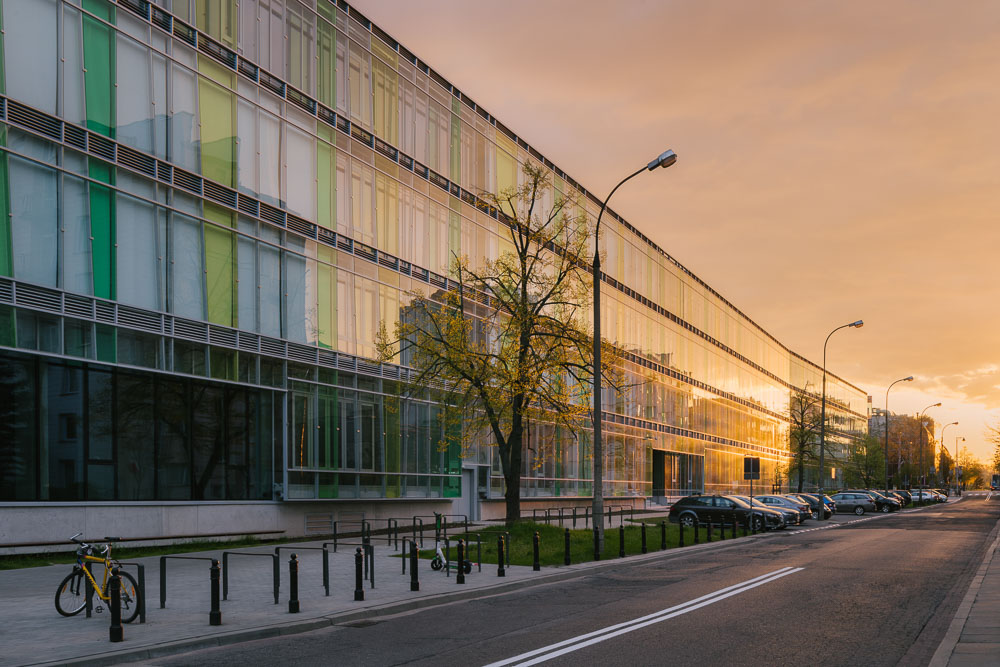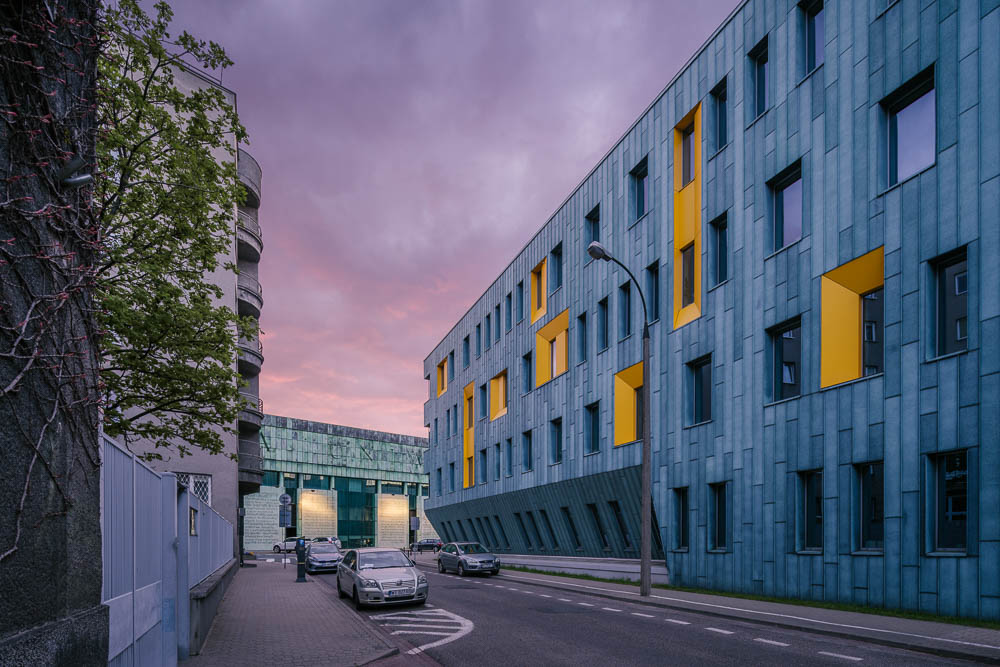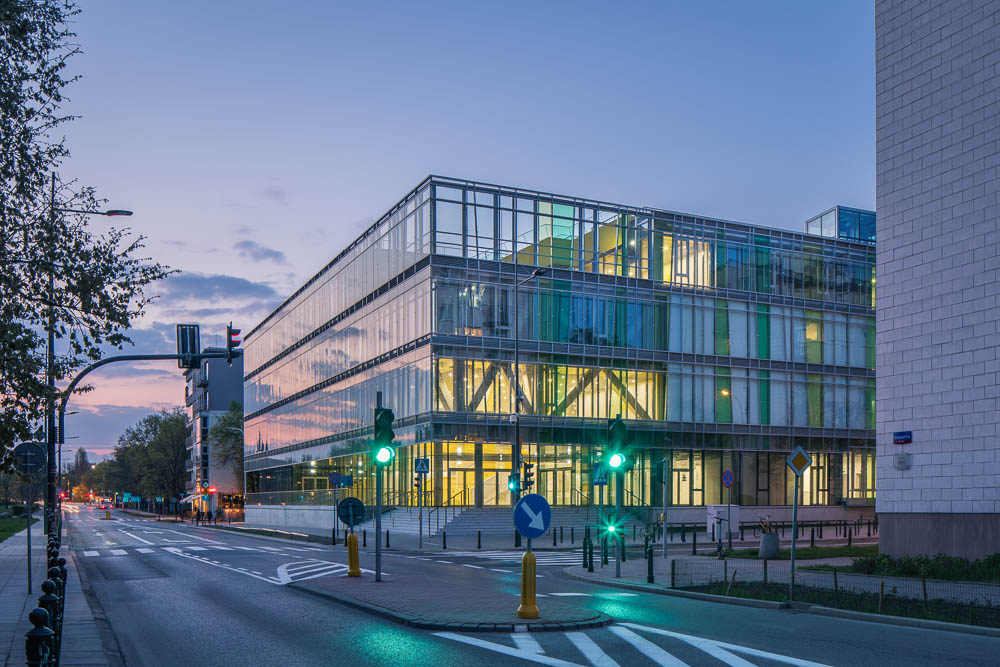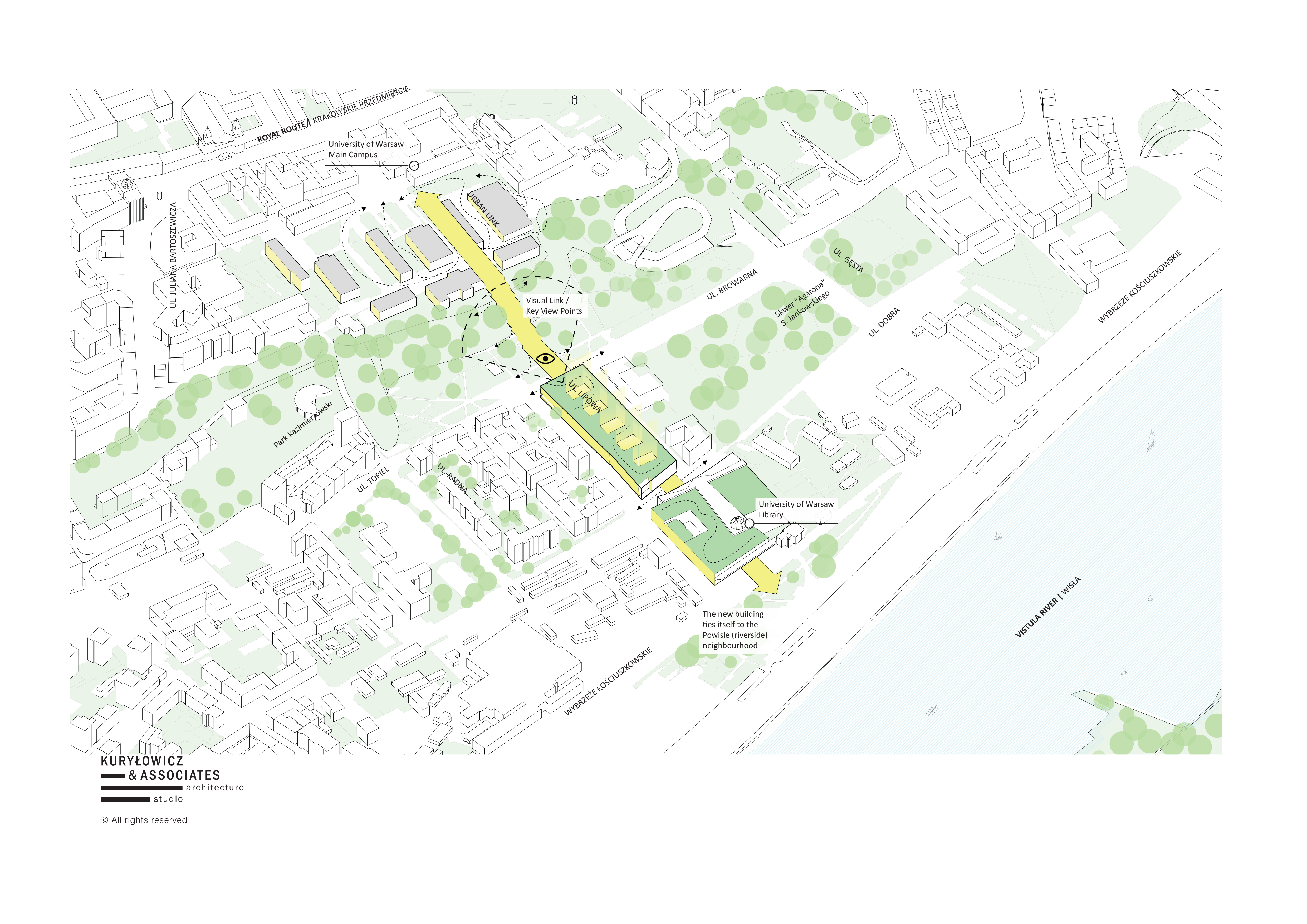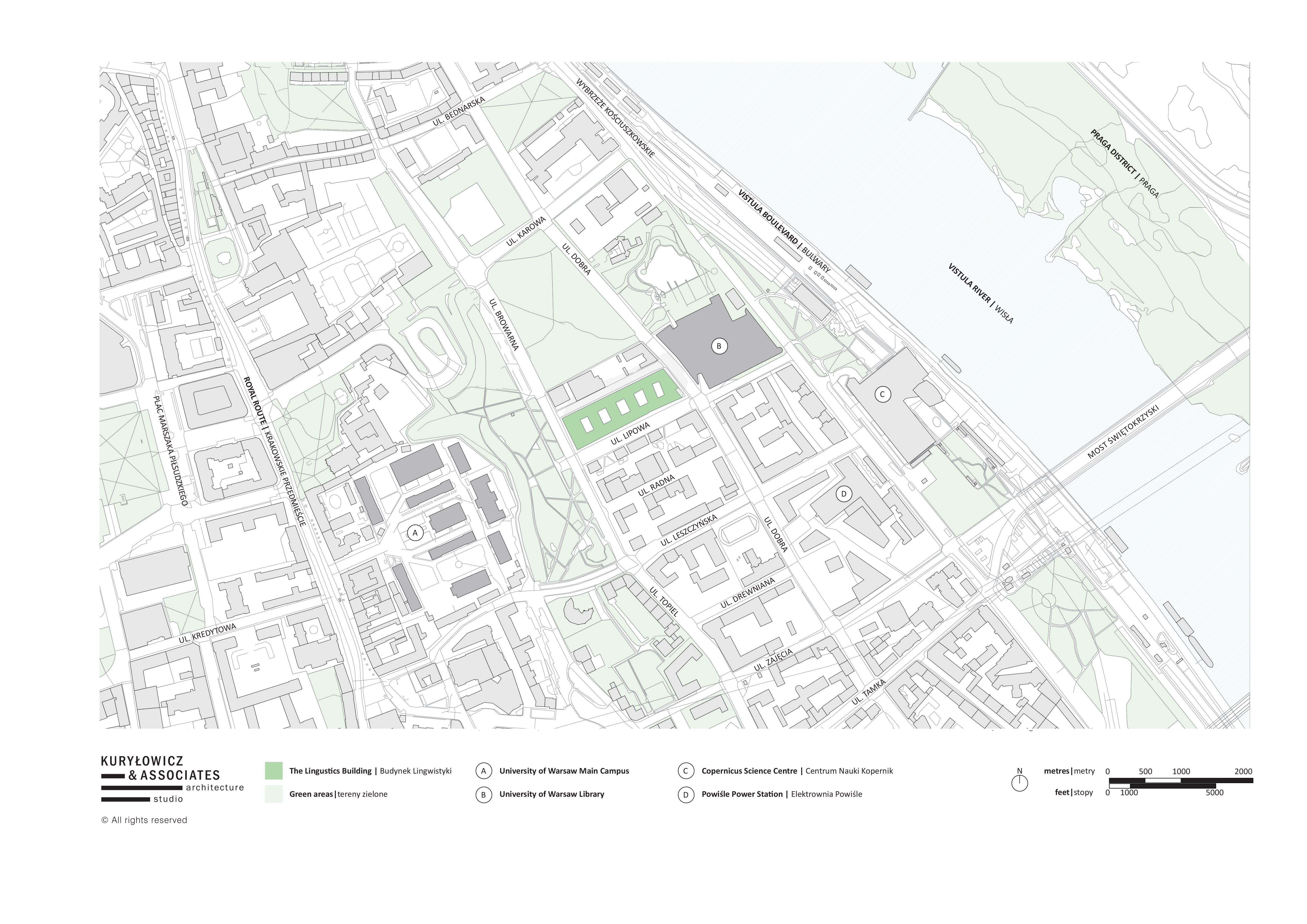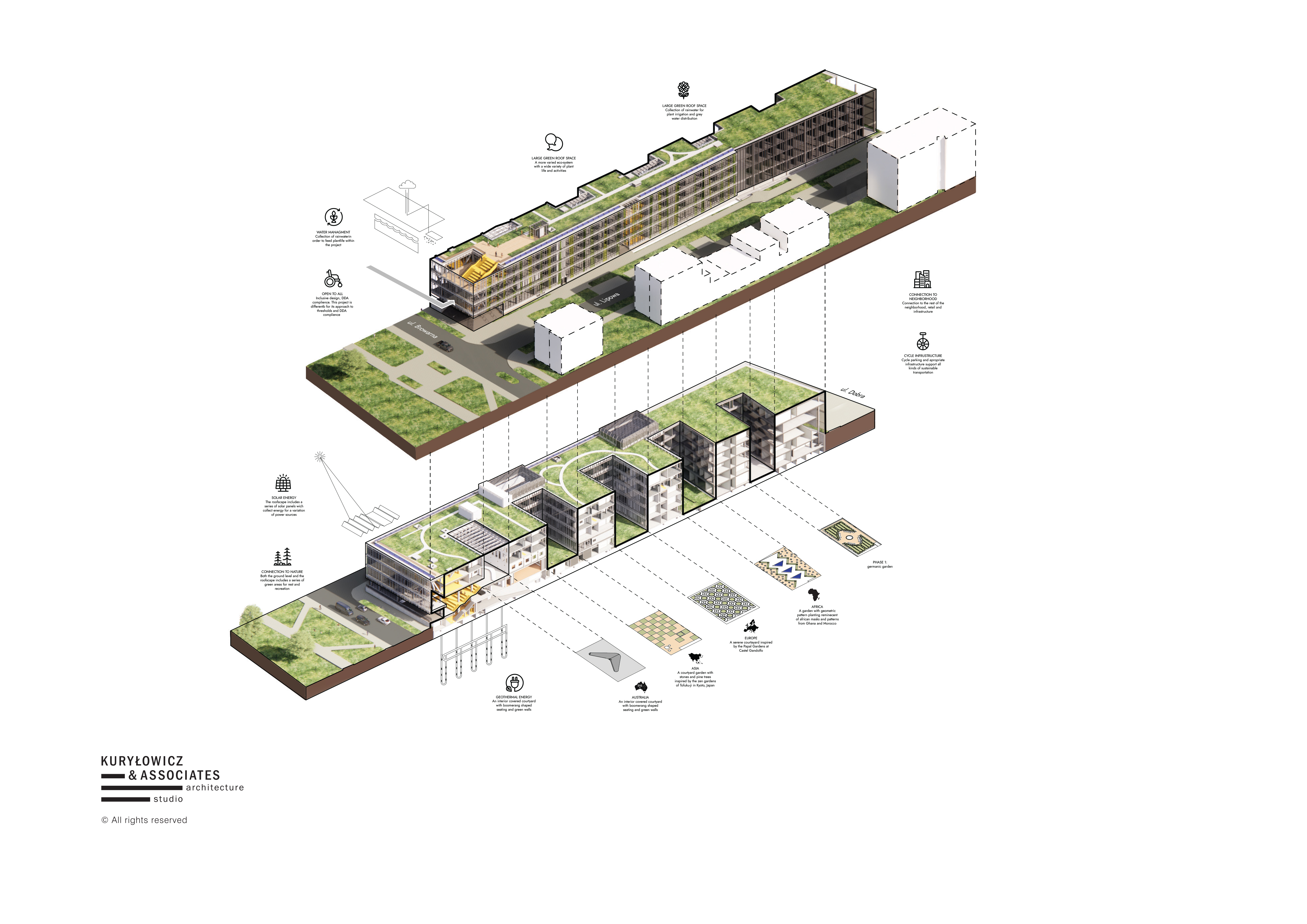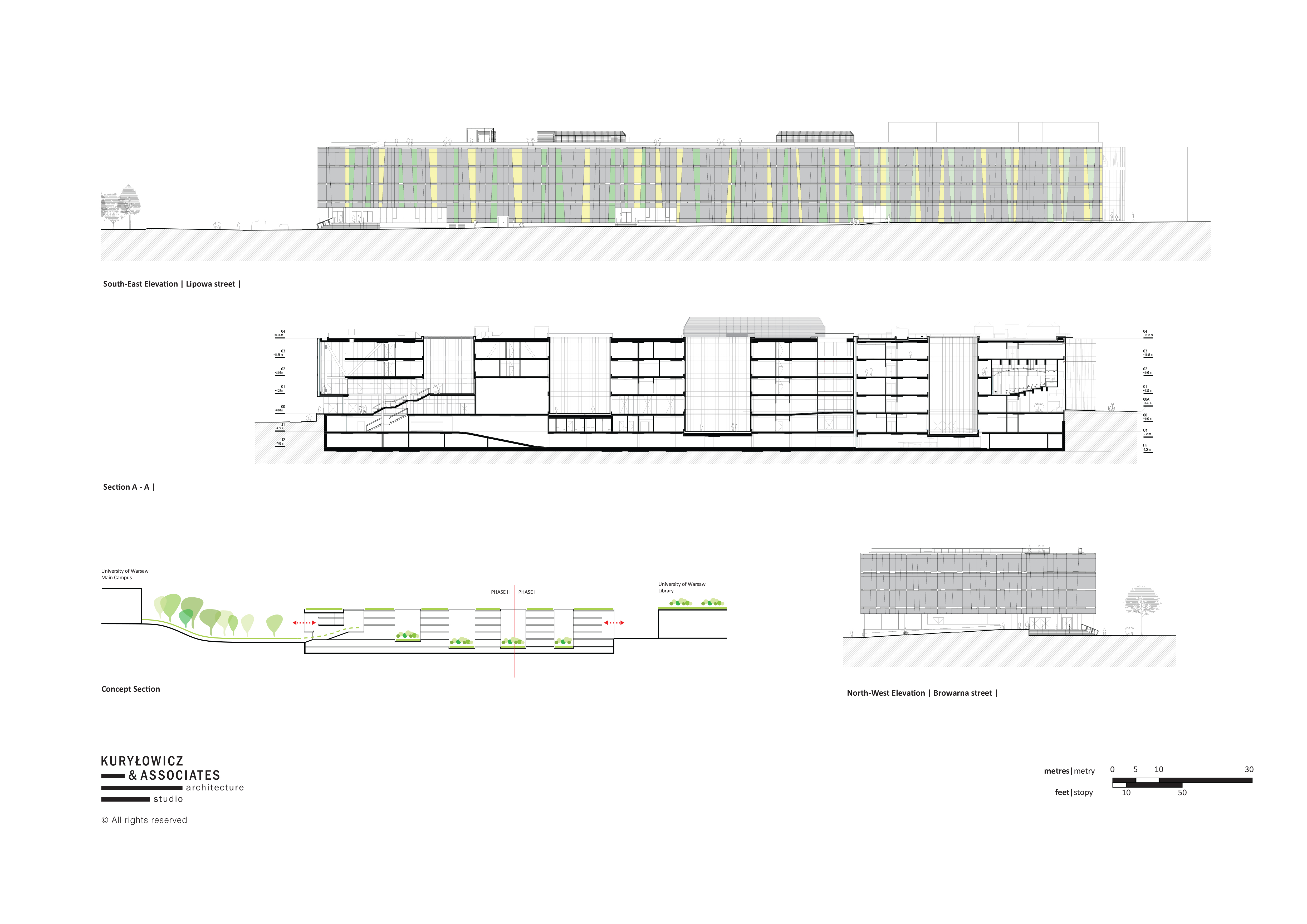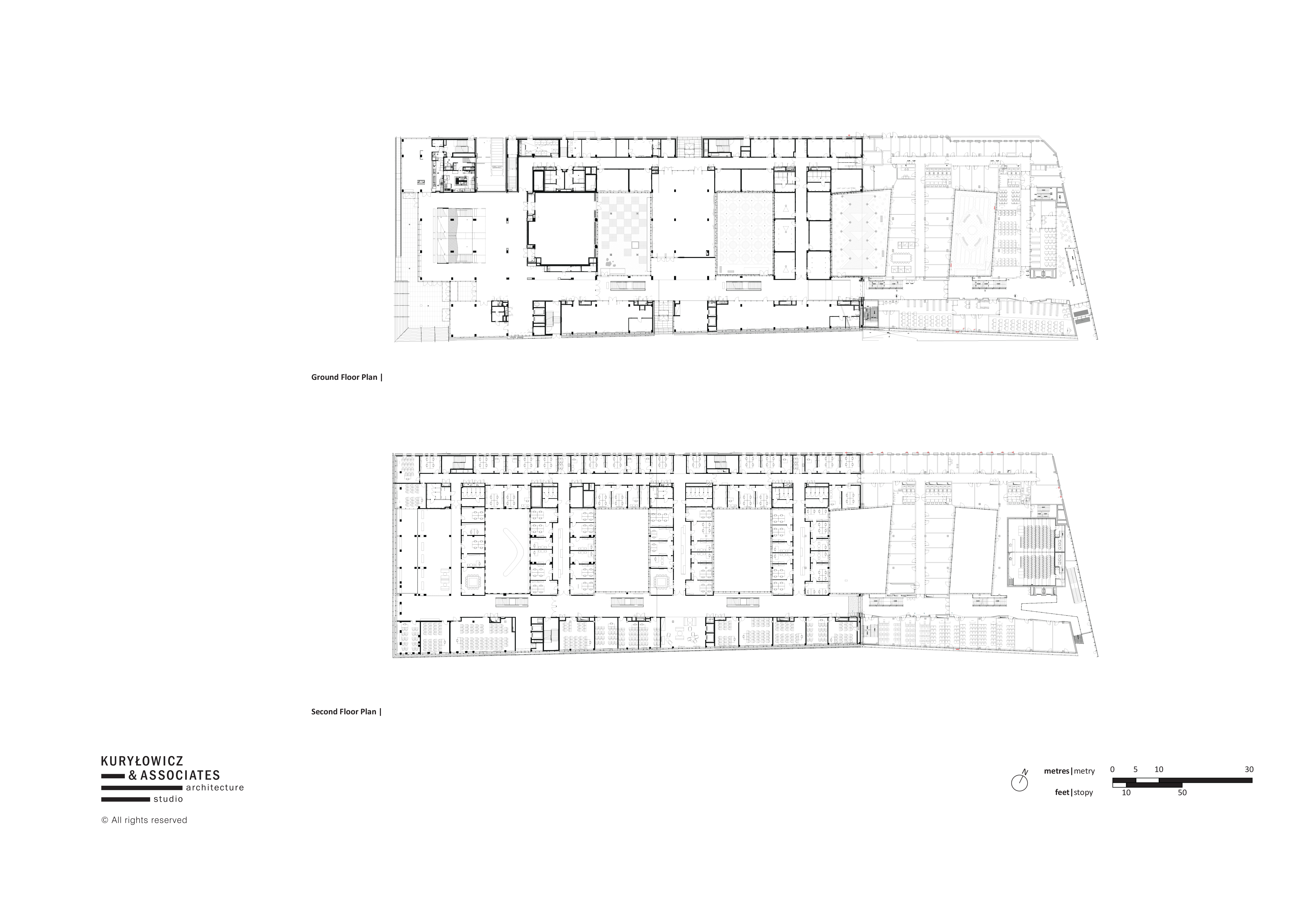 Architect Kuryłowicz & Associates
Location Warsaw, Poland
Program Educational facilities
Gross floor area 42,000㎡
Completion 2022
Structural engineer KIP
Photographer Nate Cook
해당 프로젝트는 건축문화 2022년 9월호(Vol. 496)에 게재되었습니다.
The project was published in the September, 2022 recent projects of the magazine(Vol. 496).
---
마실와이드 | 등록번호 : 서울, 아03630 | 등록일자 : 2015년 03월 11일 | 마실와이드 | 발행ㆍ편집인 : 김명규 | 청소년보호책임자 : 최지희 | 발행소 : 서울시 마포구 월드컵로8길 45-8 1층 | 발행일자 : 매일