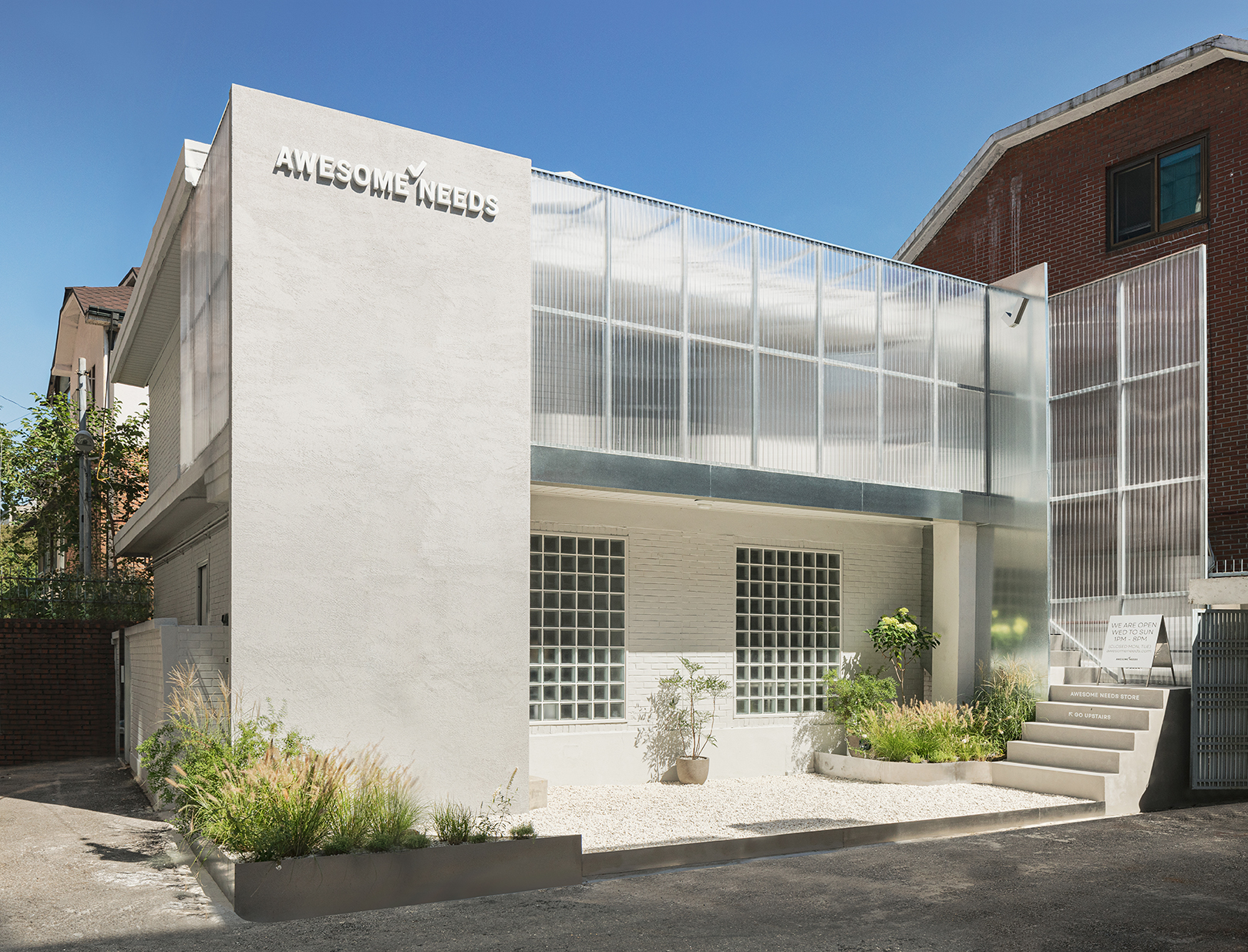 Awesomenes is a brand that uses the entire detached house in Hannam-dong, Korea, and consists of an office on the first floor and a showroom on the second floor. The entire space area is 182 sqm, designed by the OFTN studio.
The biggest need was to change the existing typical two-story structural house into a commercial space using a limited budget, and efforts were needed to make it different by using materials that are easily used in everyday life.
The exterior uses the existing building as it is, takes the concept of double skin. and shows the new material first, but uses translucent polycarbonate to relieve volume that can look relatively large.
Although it is a material that can be easily accessed by exposing the existing metal frames as they are, it has the characteristics of the brand. and the movement of the first and second floors is separated by a wall using a special plaster to express the texture of the fur hat, the brand's main product.
To make the products more visible, the walls, ceilings, and floor tones were similar, and the furniture and objects
with individuality were designed in each section where the products were displayed, highlighting the brand's individuality
and making it fun to look at the products.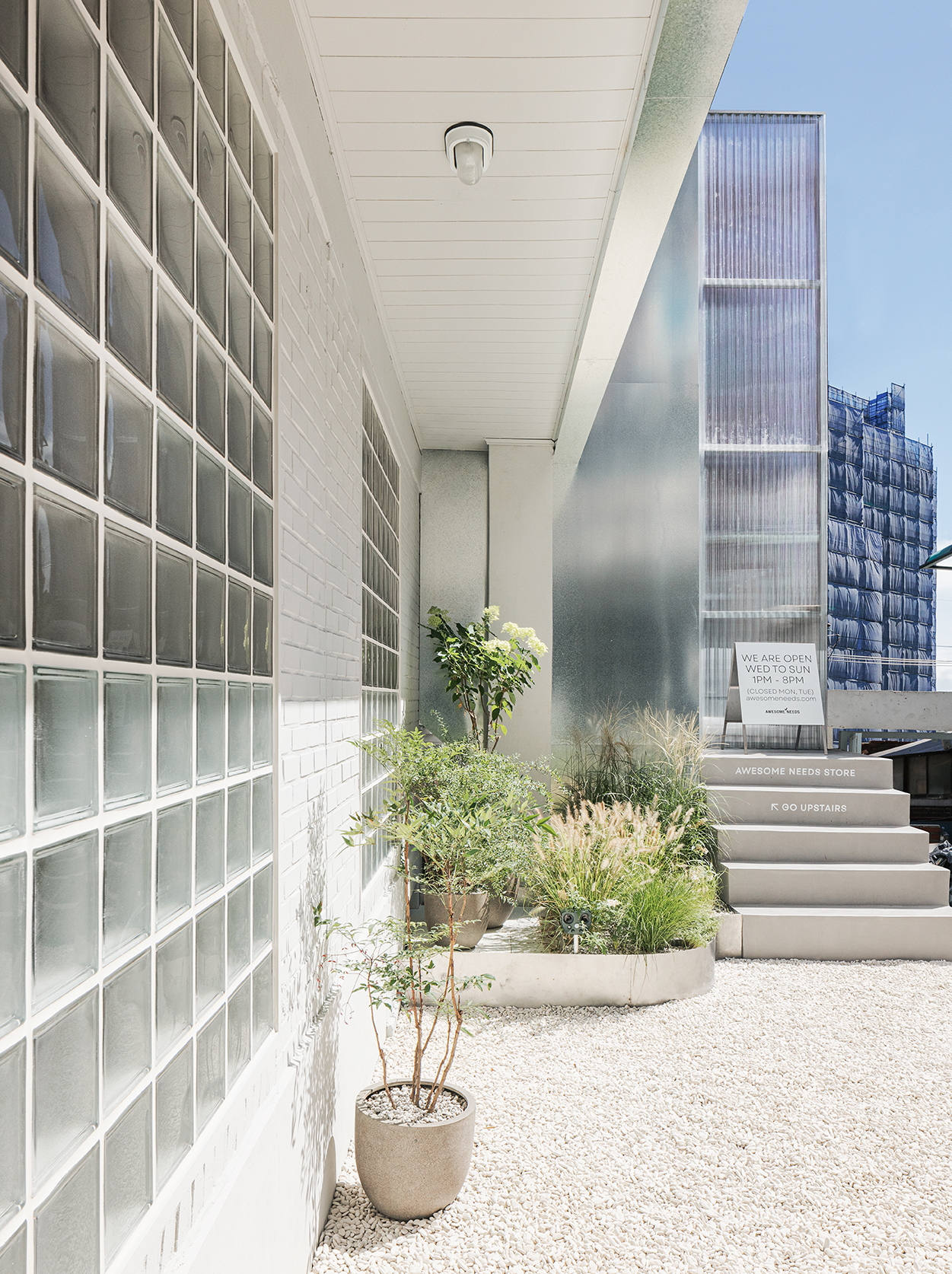 Awesomeneeds는 대한민국 한남동의 단독주택 전체를 사용하는 브랜드로 1층에는 office 2층에는 showroom으로 구성되어있다. 전체 공간의 면적은 182sqm로 oftn studio에서 디자인하였다. 기존의 전형적인 2층 구조 주택을 제한된 예산을 사용해 상업적인 공간으로 변경하는 것이 가장 큰 니즈였으며 일상에서 쉽게 사용하는 소재들로 차별성을 갖기 위한 노력이 필요하였다. 외관은 기존건물을 그대로 사용하고 더블스킨의 개념을 가져가 새로운 마감재를 먼저 보여주되 반투명한 폴리카보네이트를 사용하여 답답함과 상대적으로 커보일 수 있는 부피감을 해소하였다. 기존 금속 골조들을 그대로 노출함으로 인해 쉽게 접할 수 있는 소재이지만 브랜드의 개성을 갖도록 하였으며 브랜드의 주 상품인 퍼 모자의 텍스쳐를 표현하기 위해 특수 플라스터를 사용한 벽을 두어 1층과 2층의 동선을 분리하였다. 제품들이 더 잘 보이게 하기 위해 벽과 천정, 그리고 바닥의 톤을 비슷하게 하였으며 제품들이 디스플레이되어지는 각 섹션마다 개성을 갖는 가구와 오브제를 디자인하여 브랜드의 개성이 돋보이게 하였고 제품을 구경하는 재미를 갖게 하였다.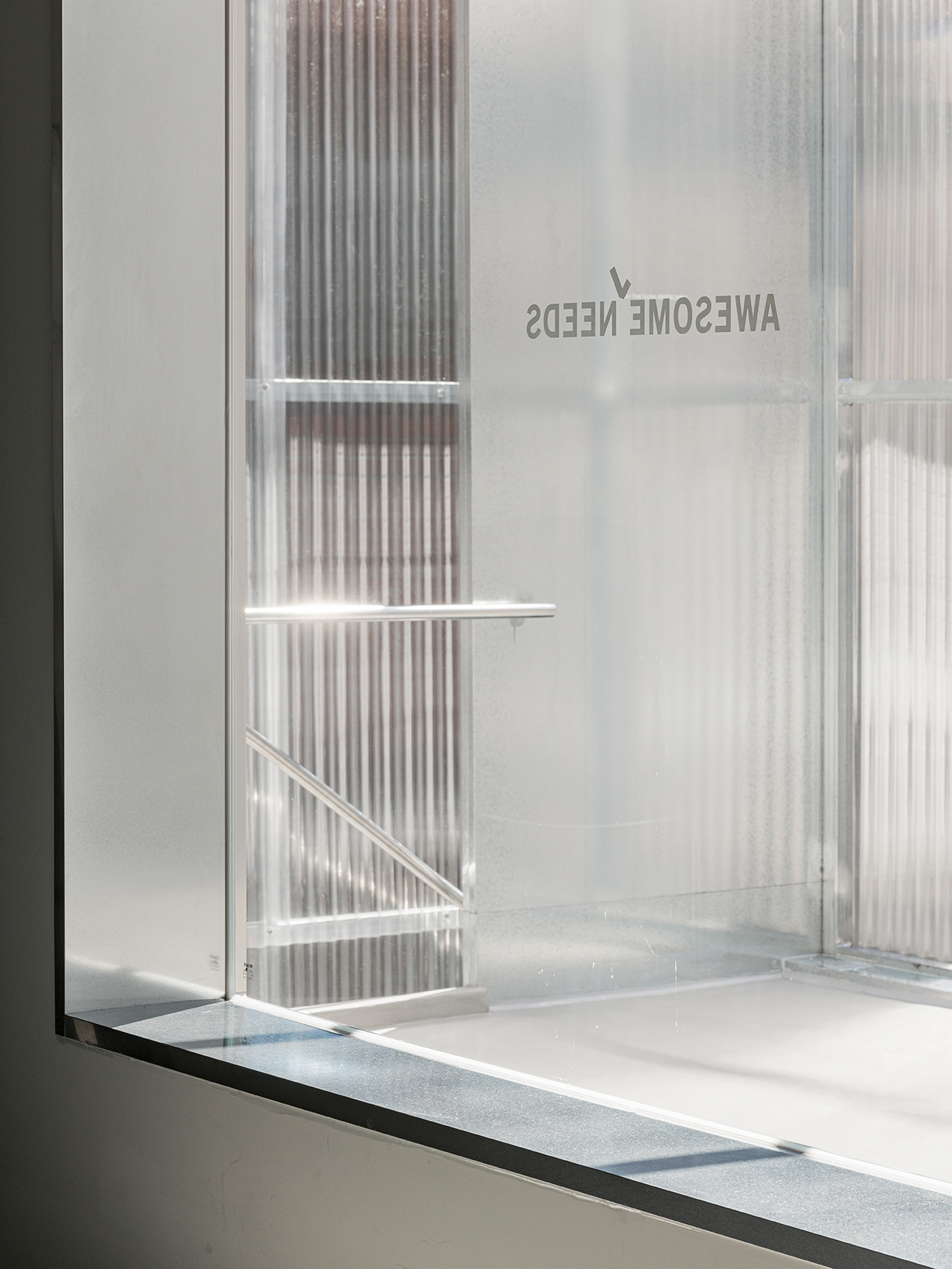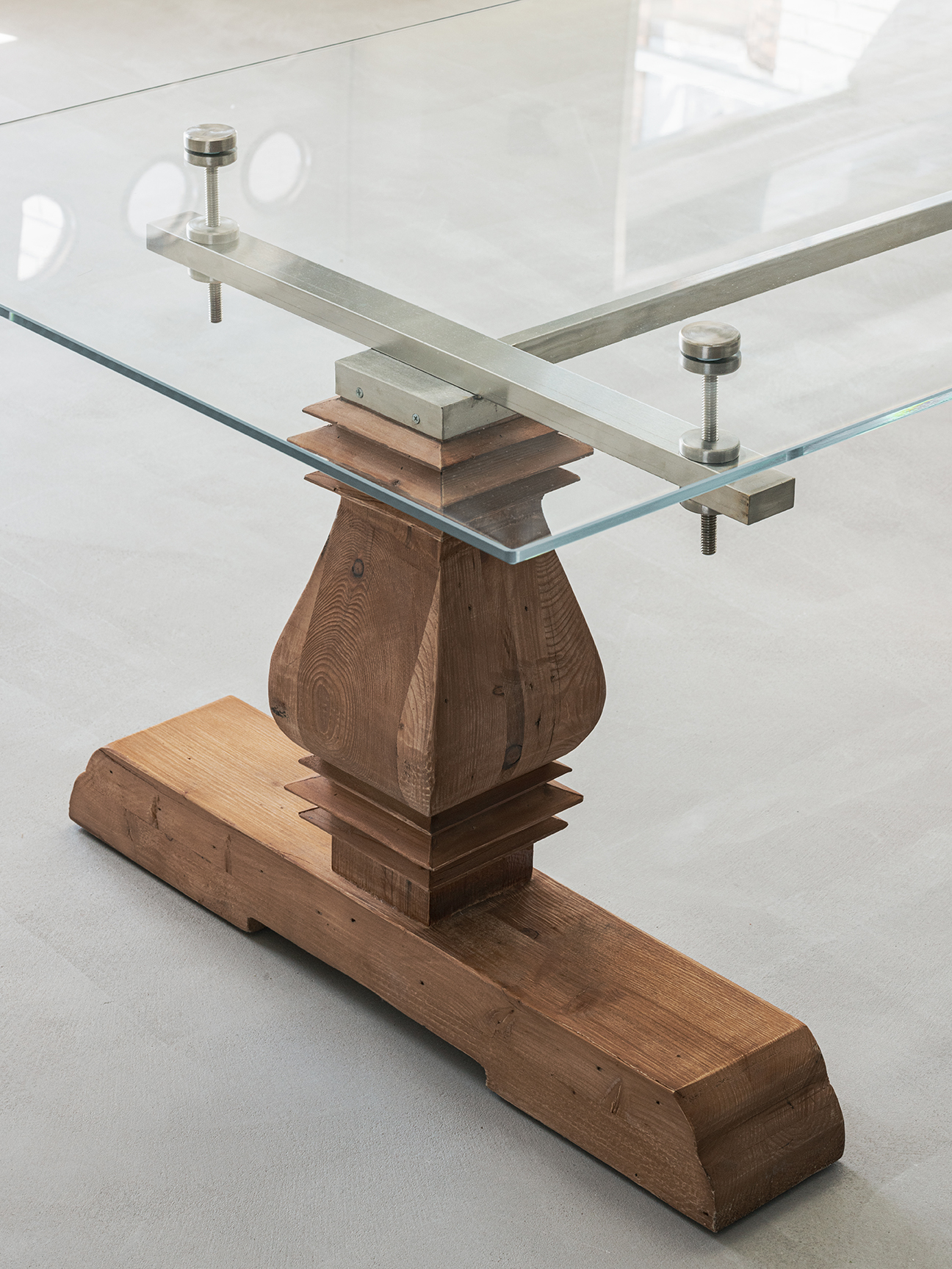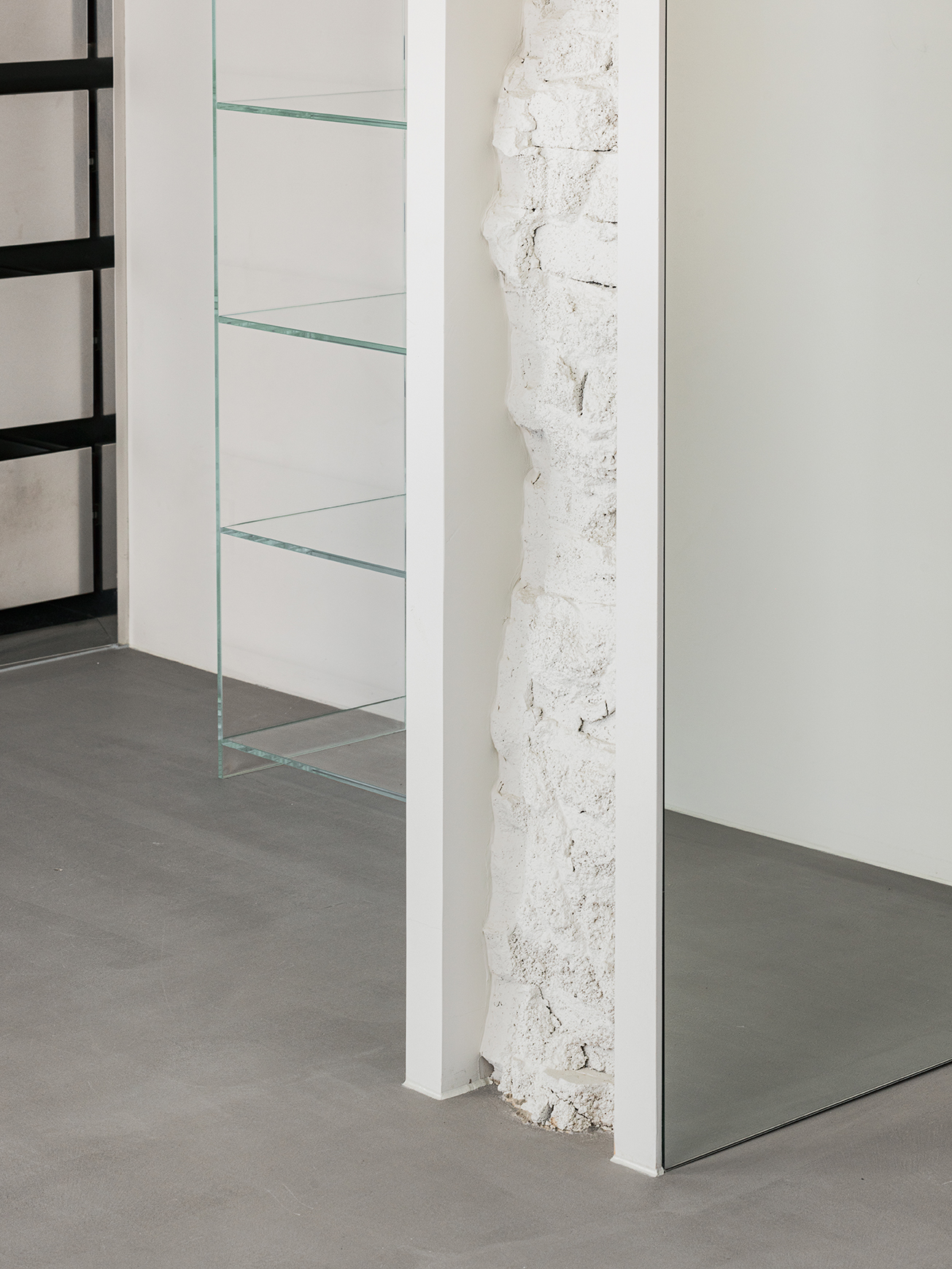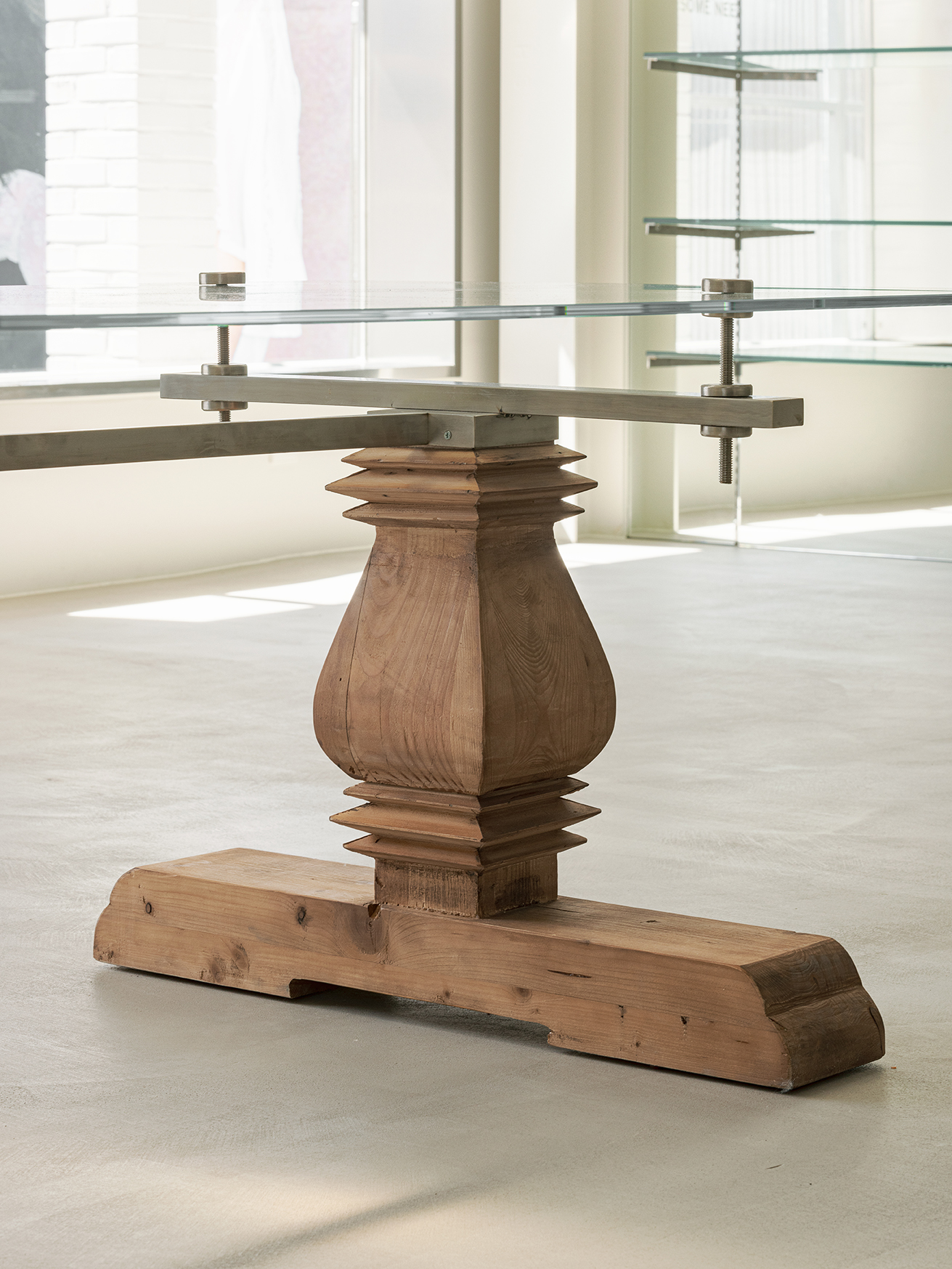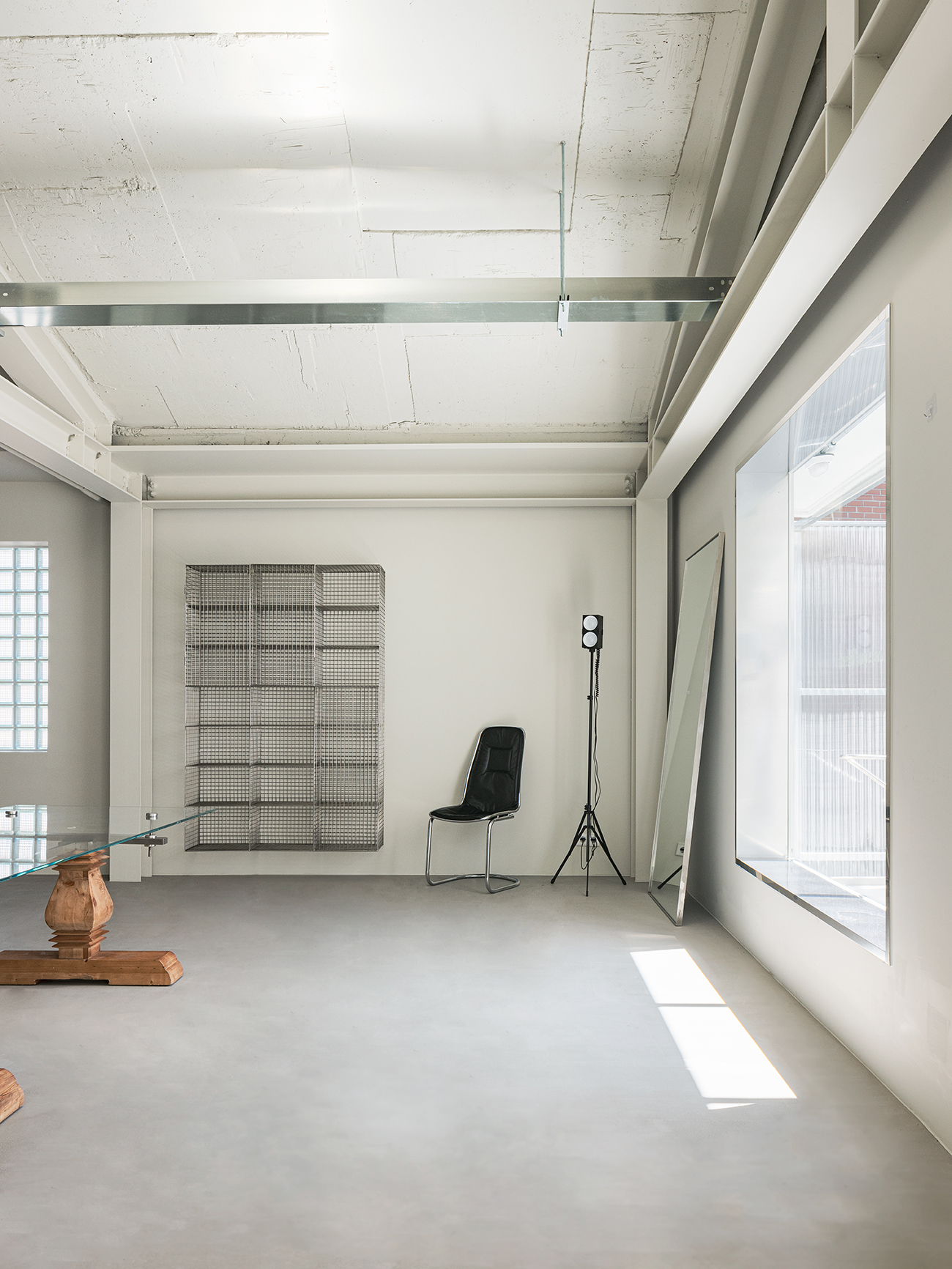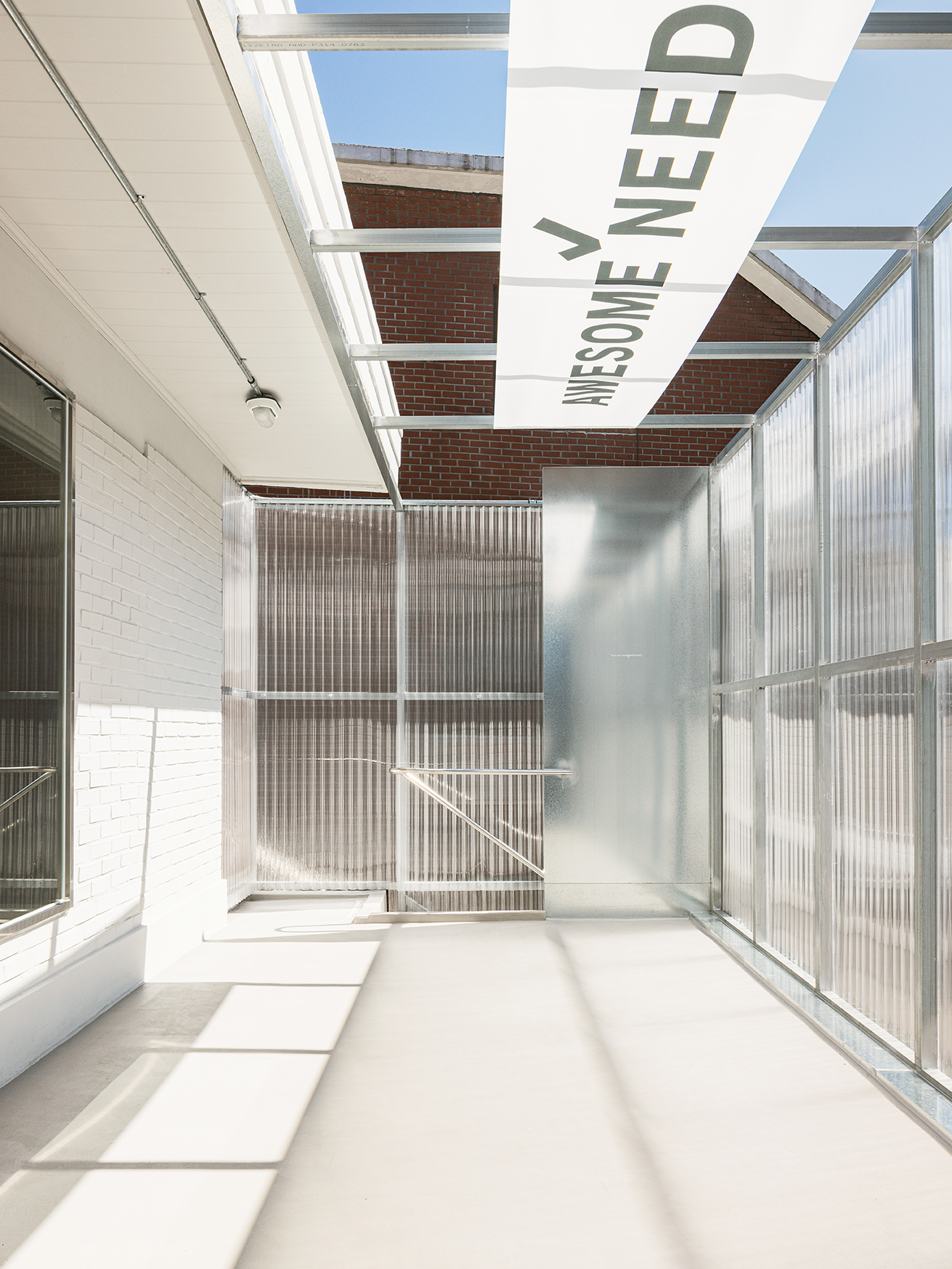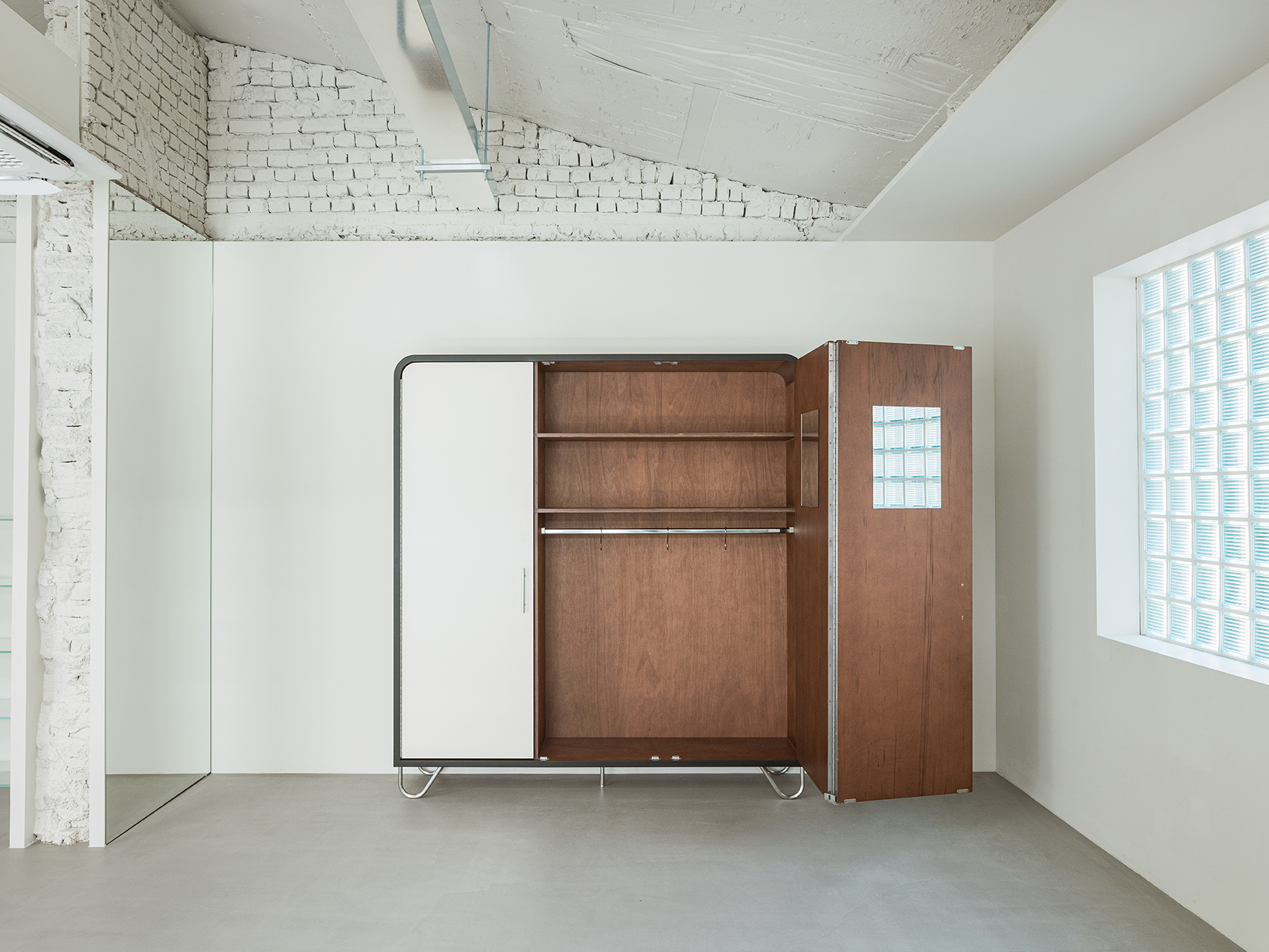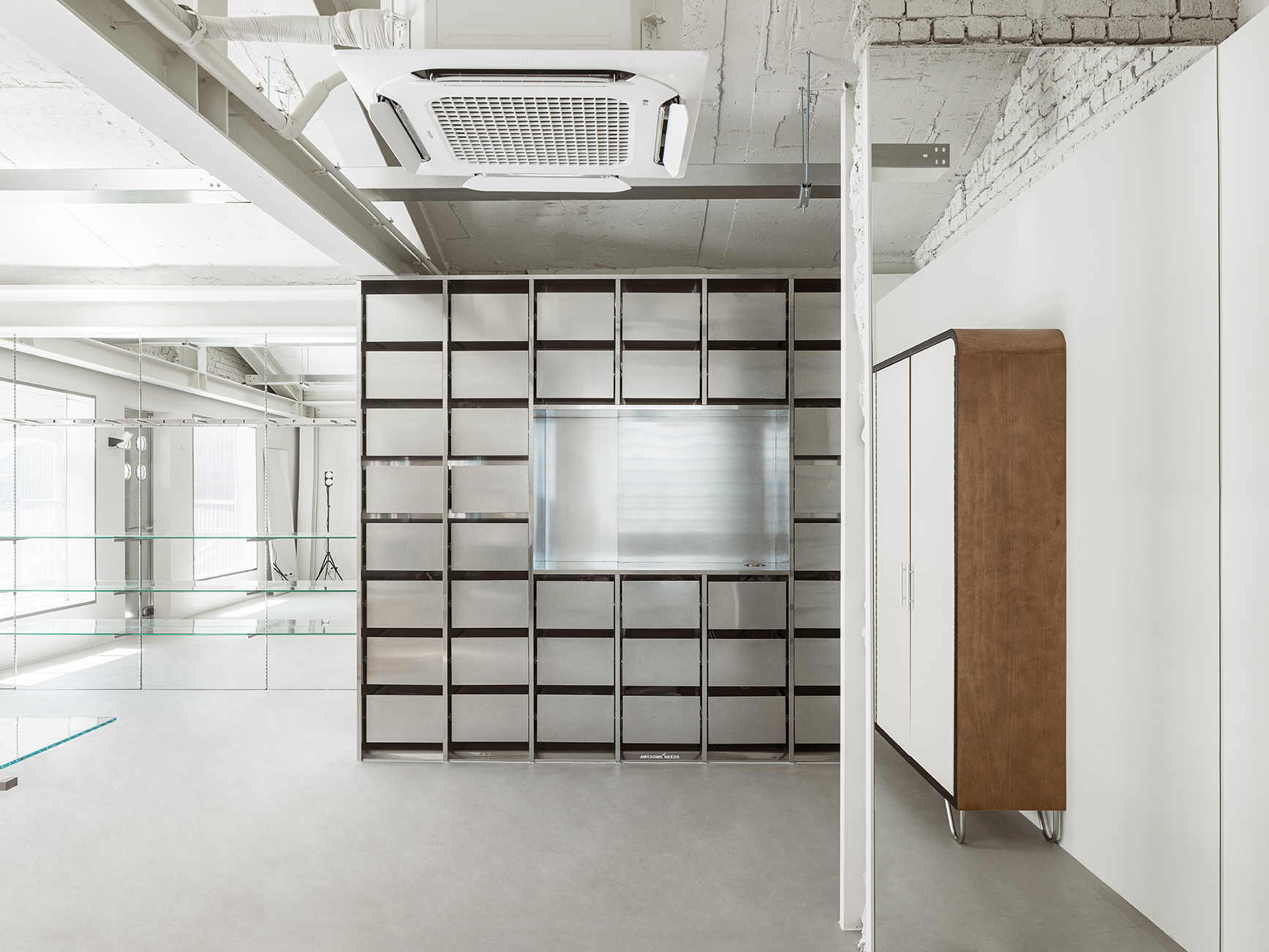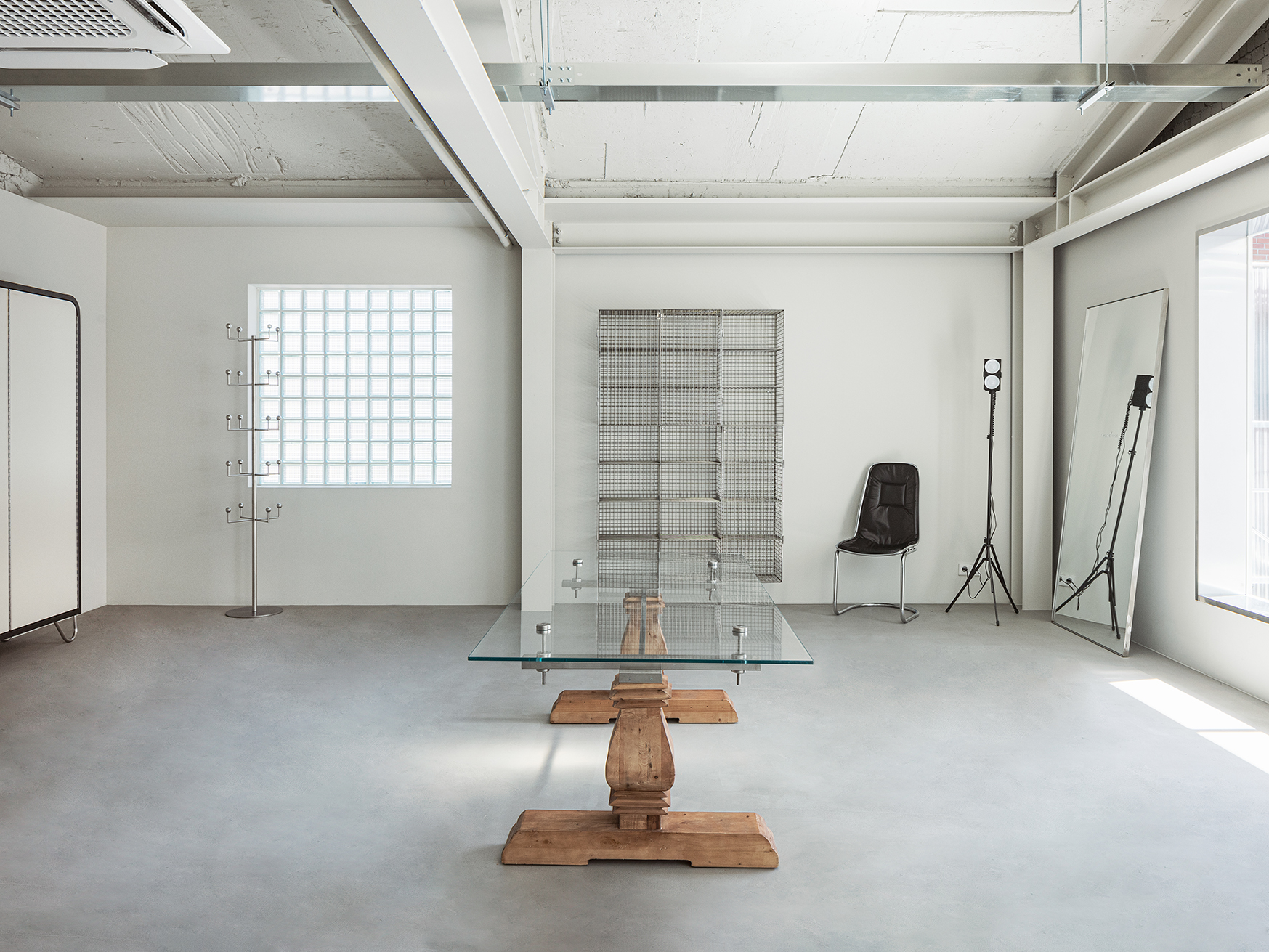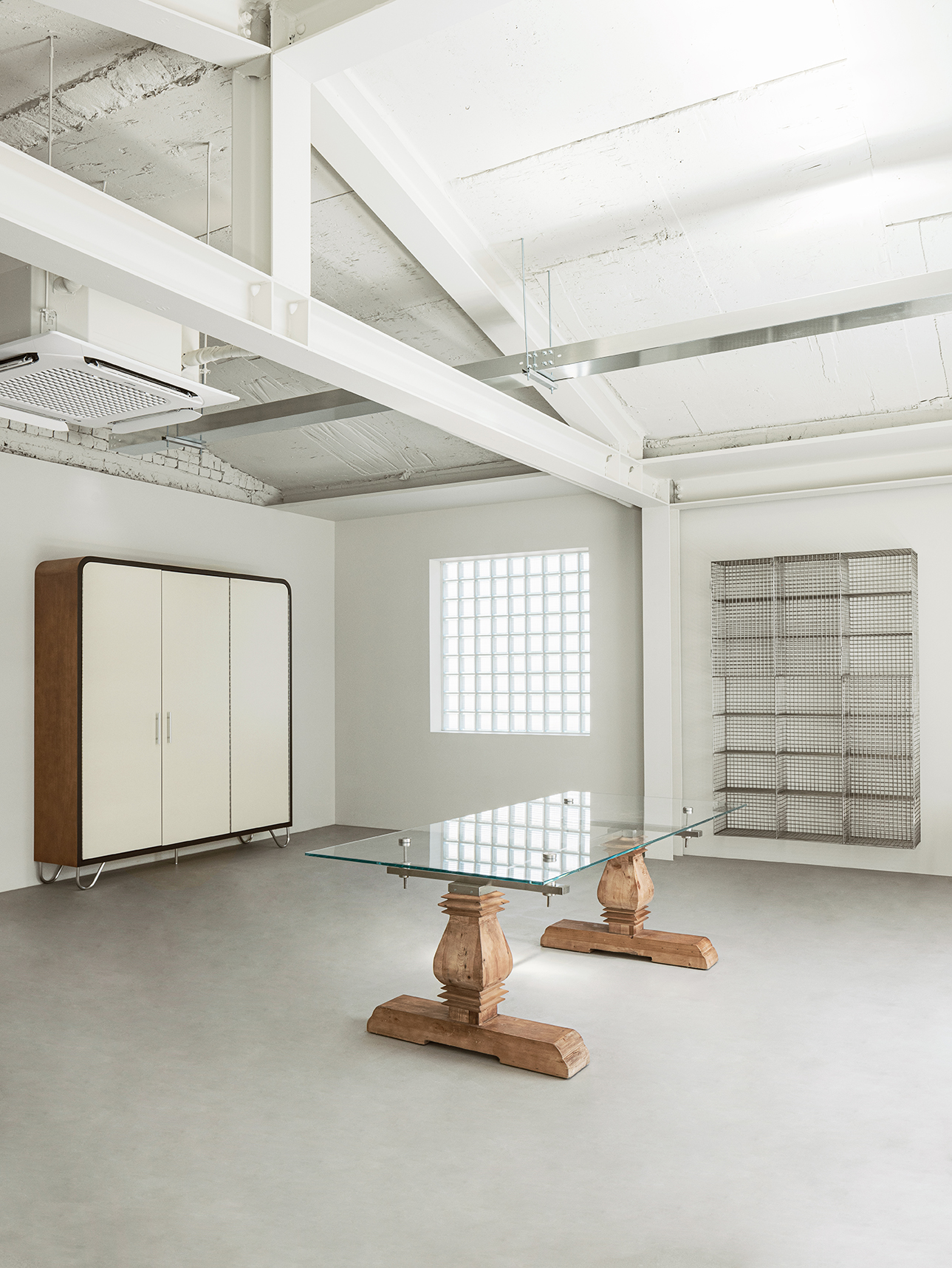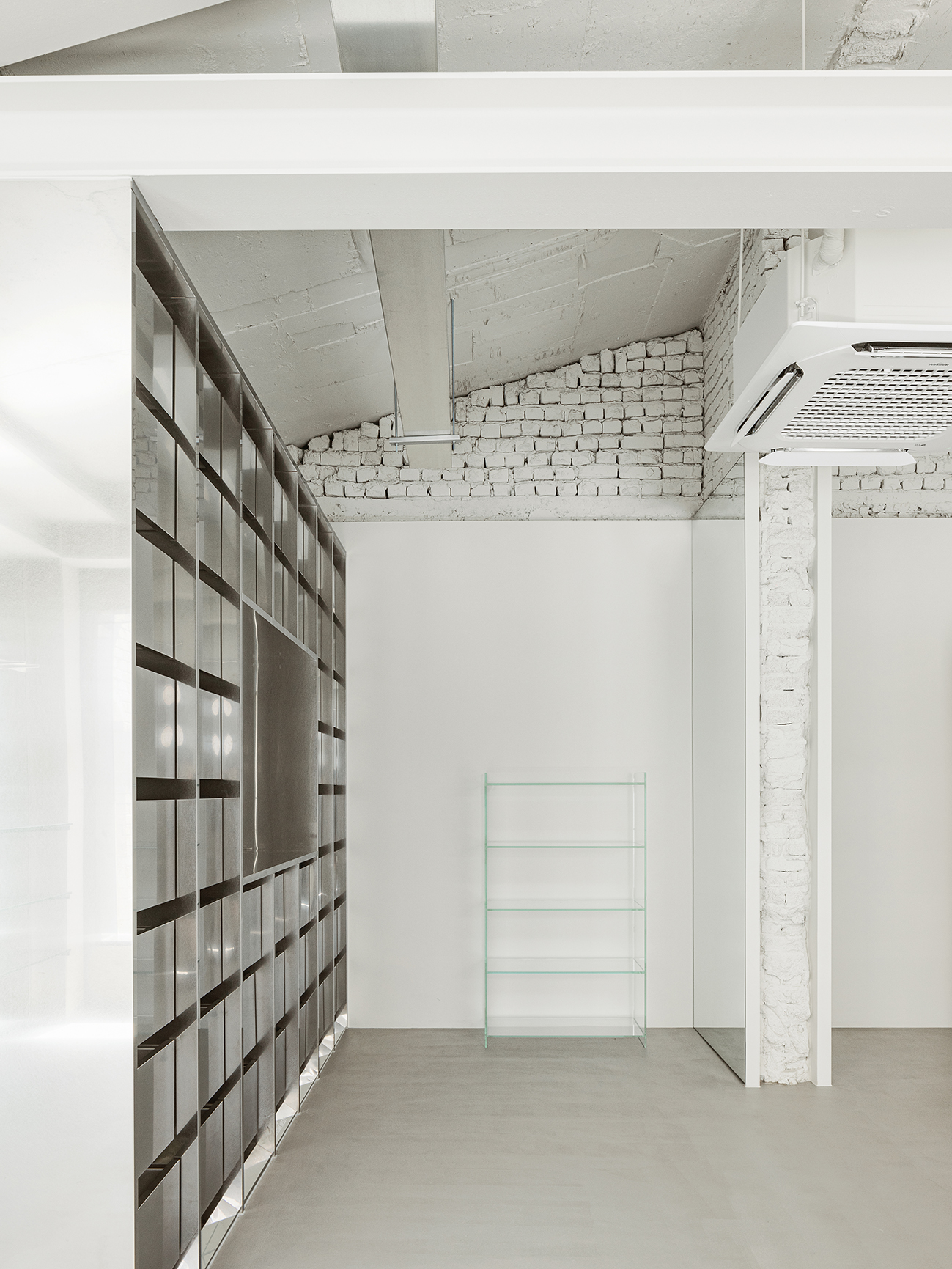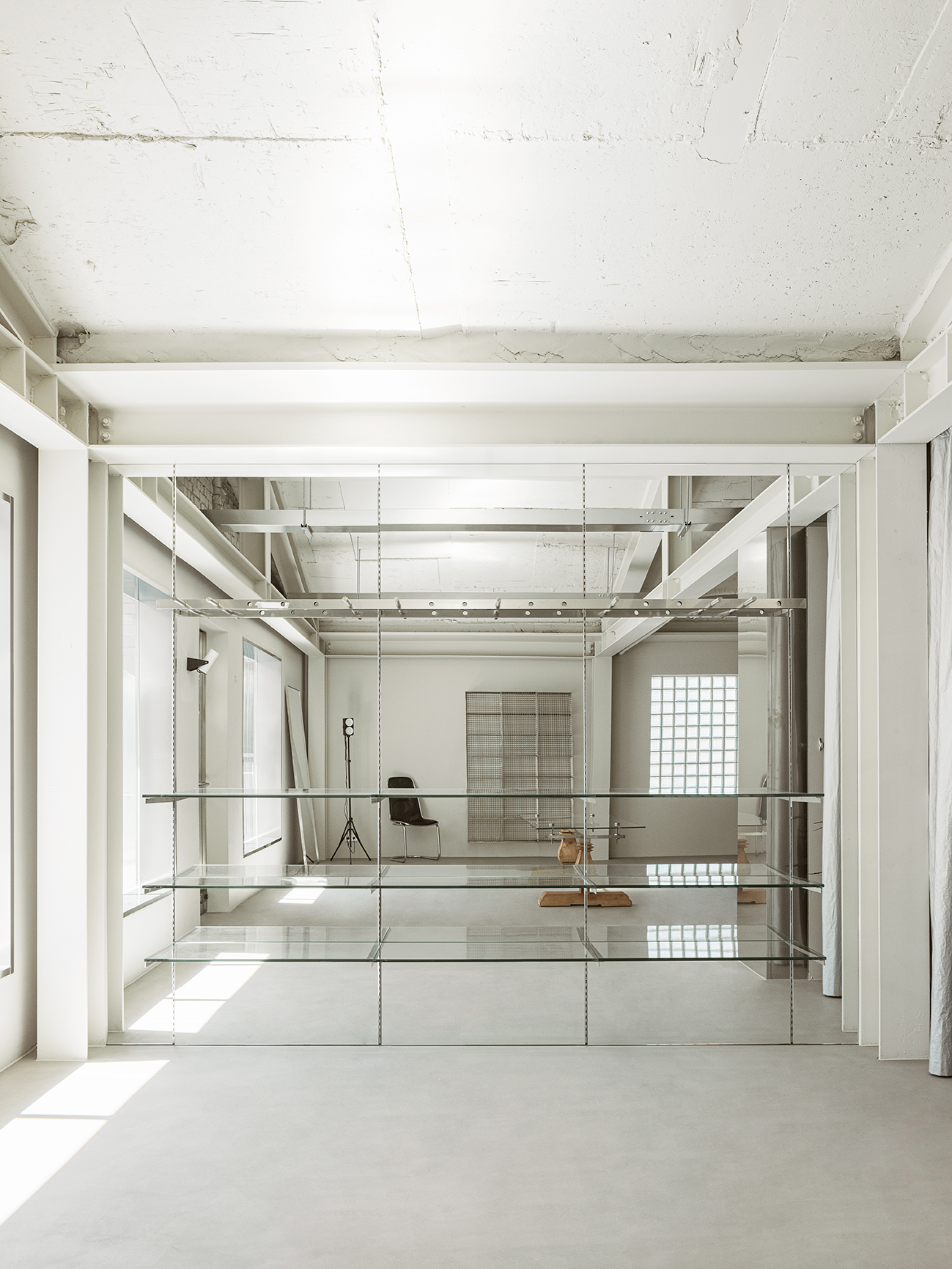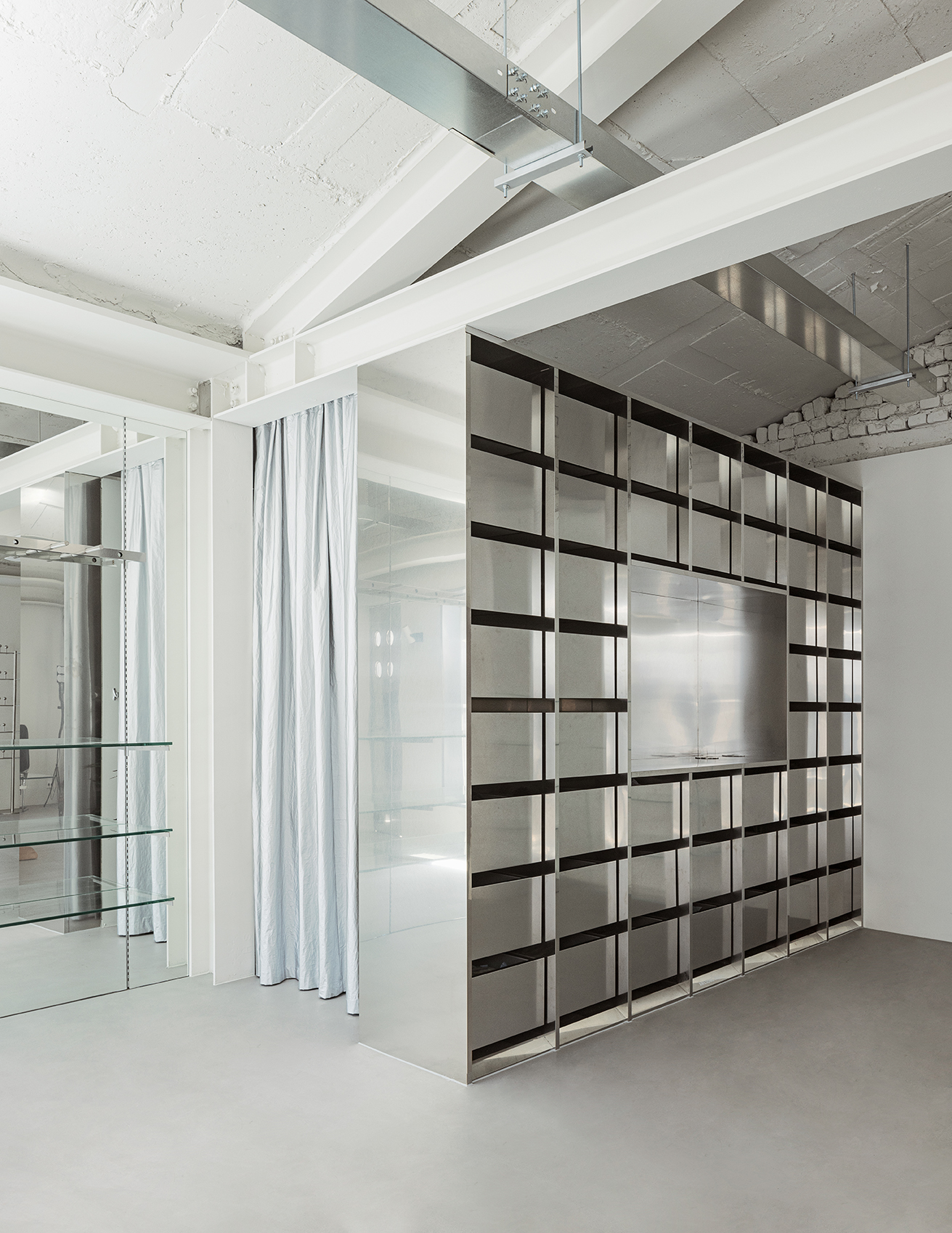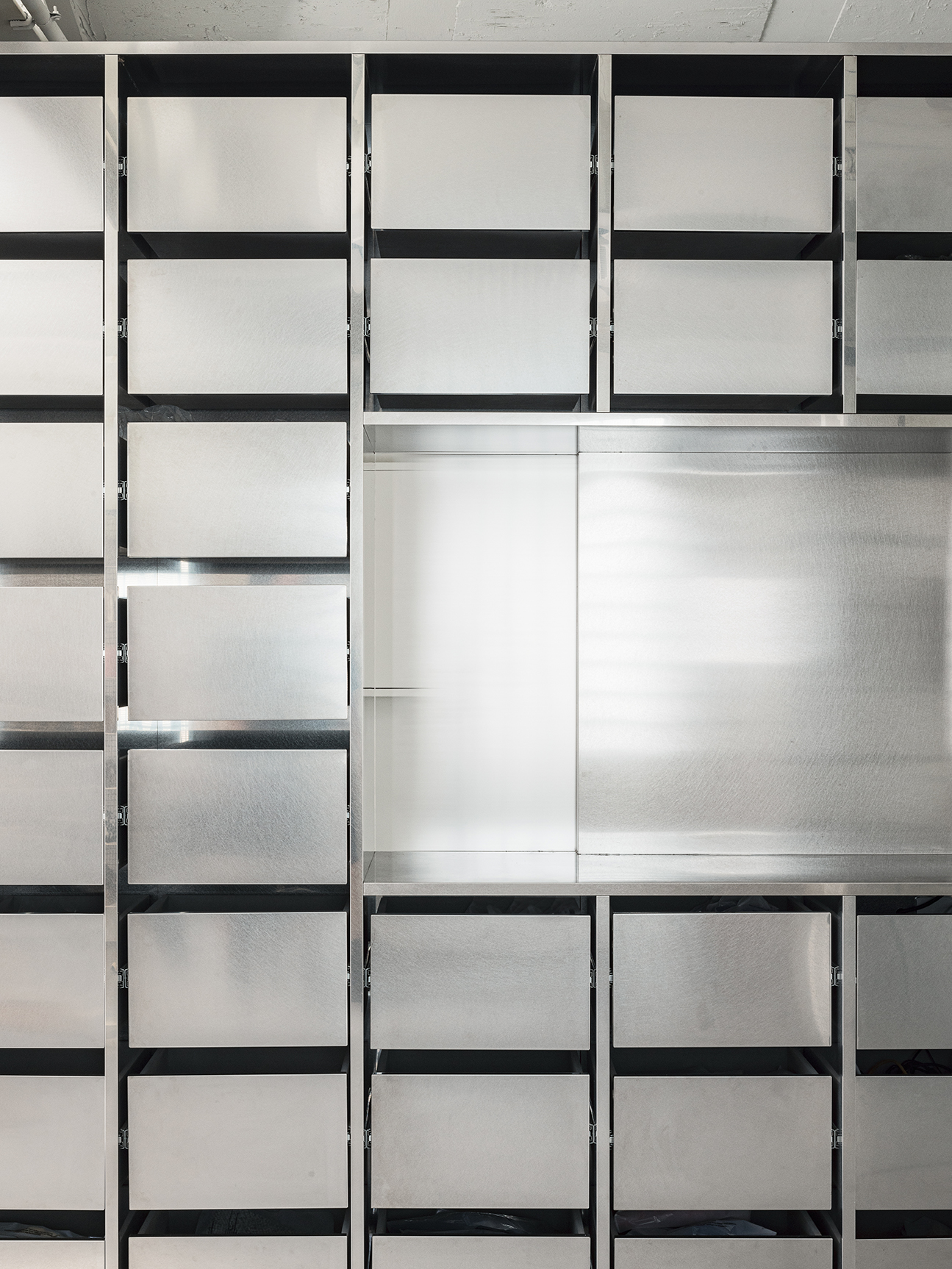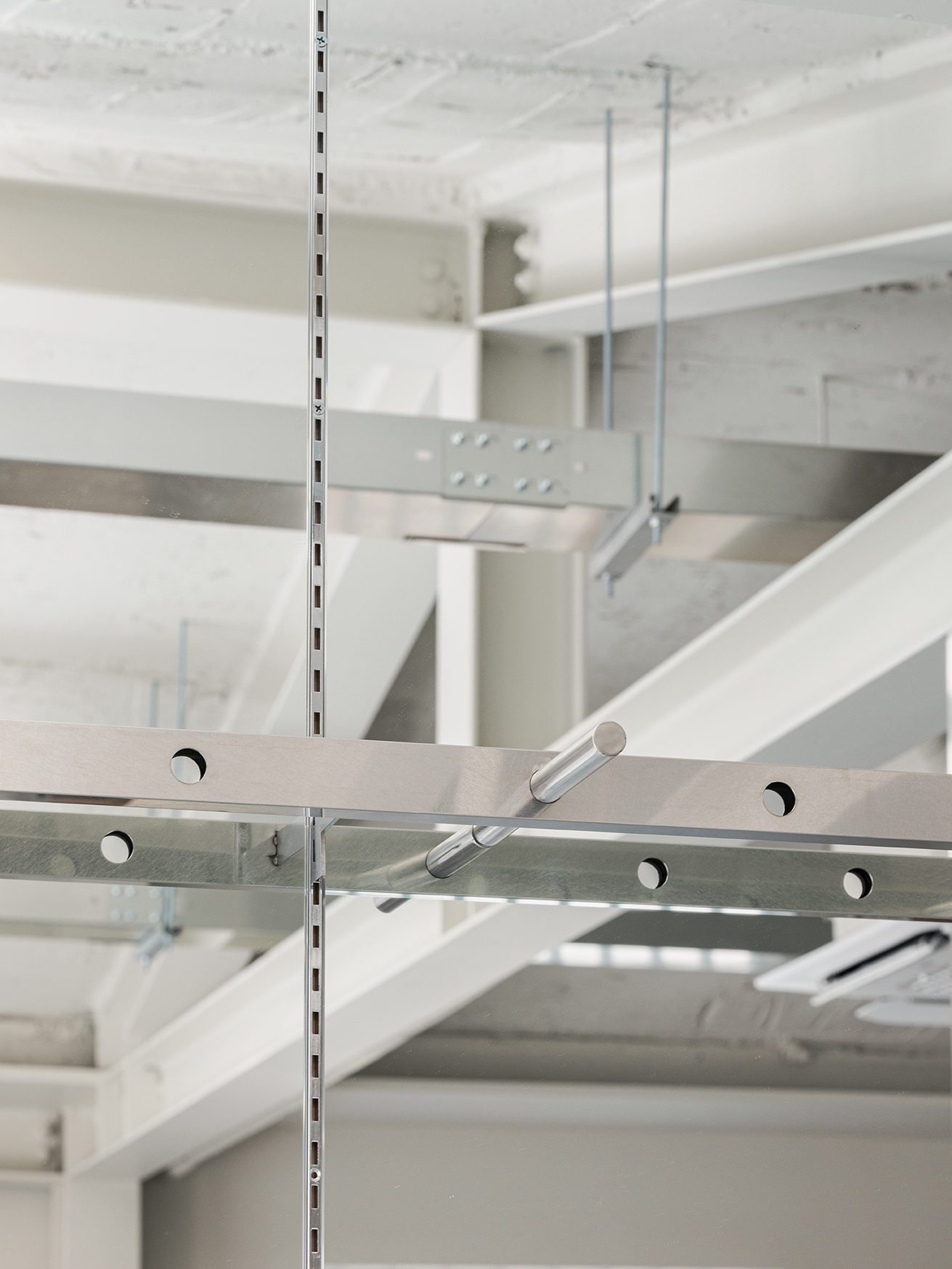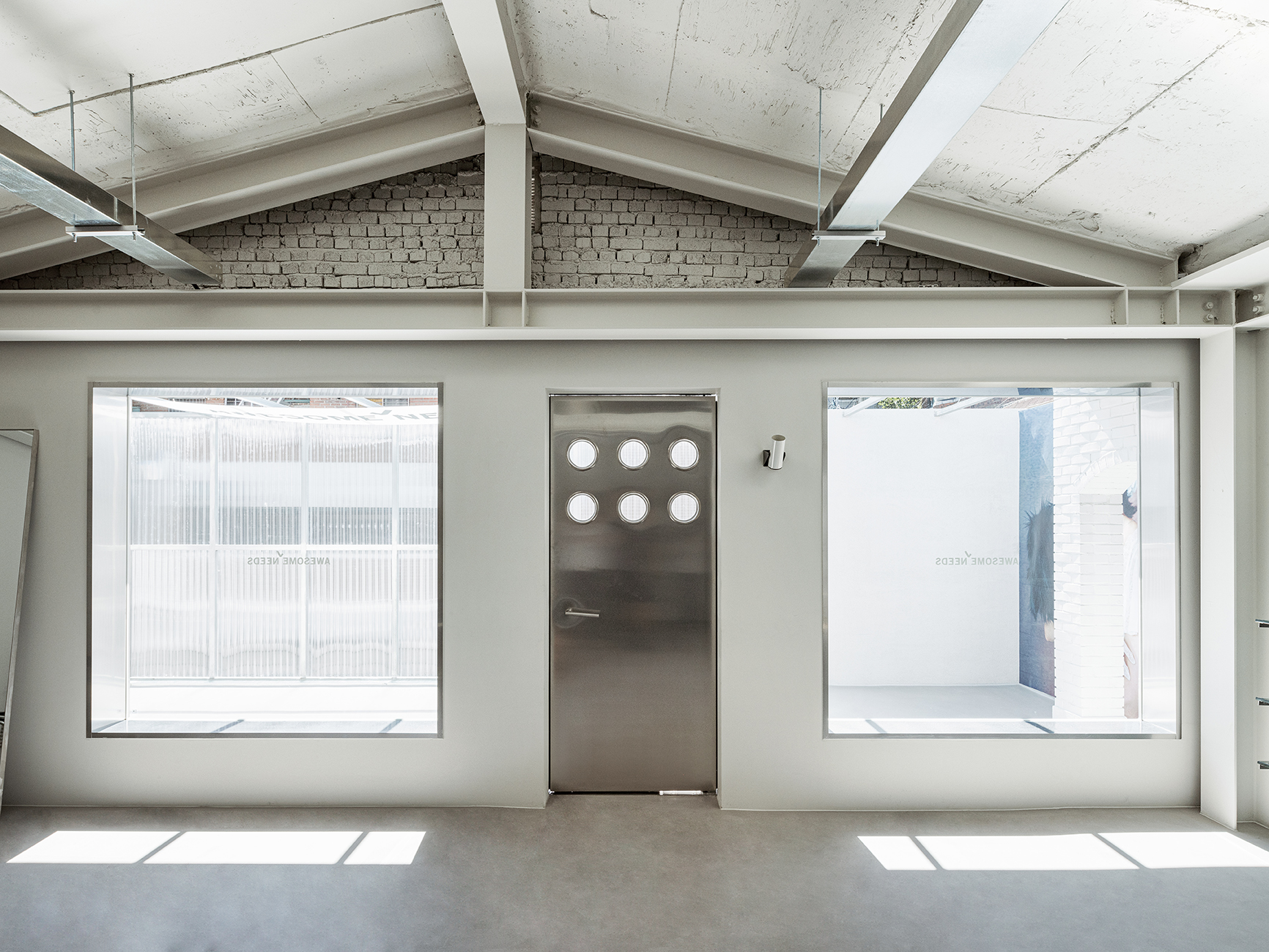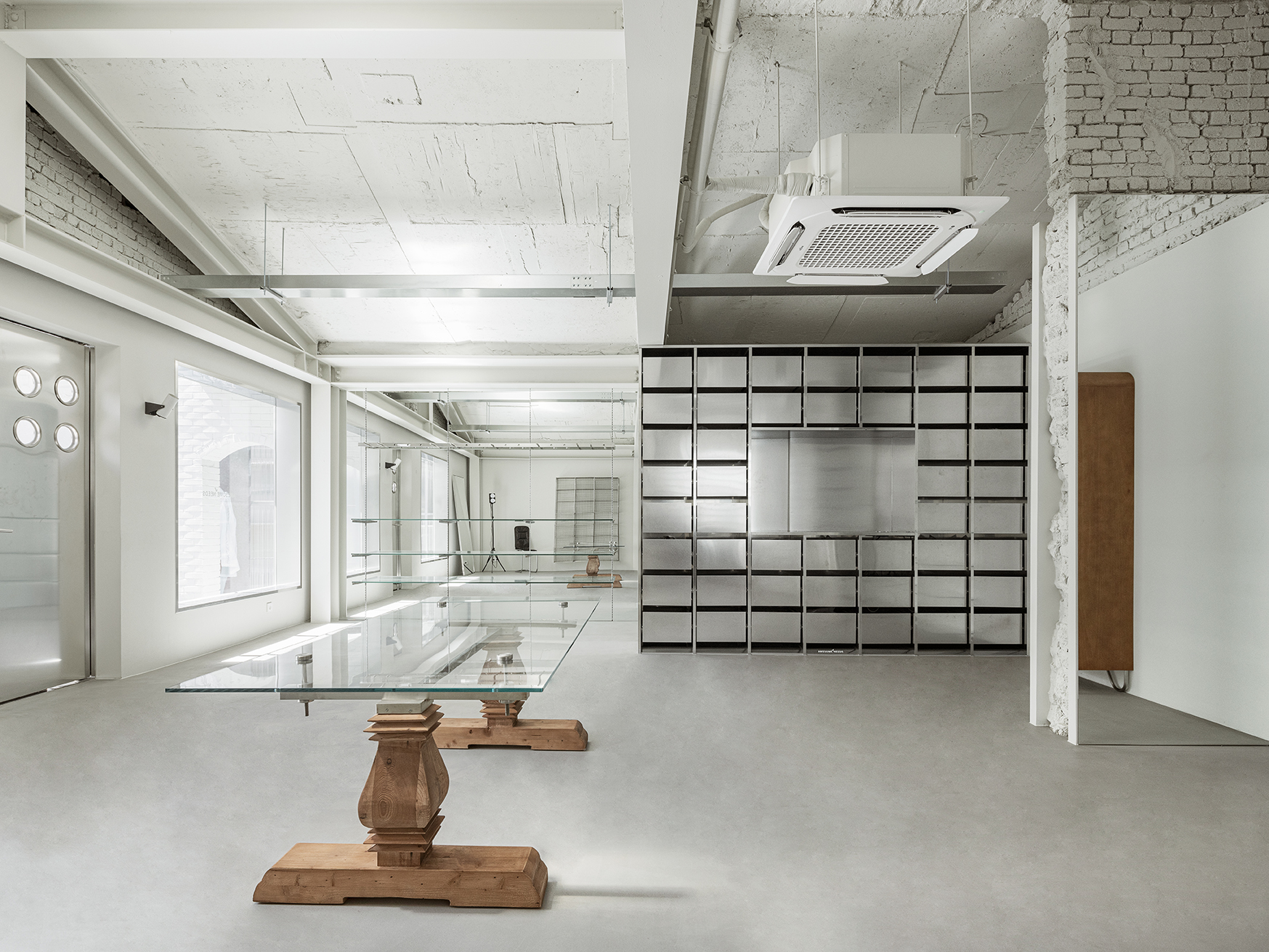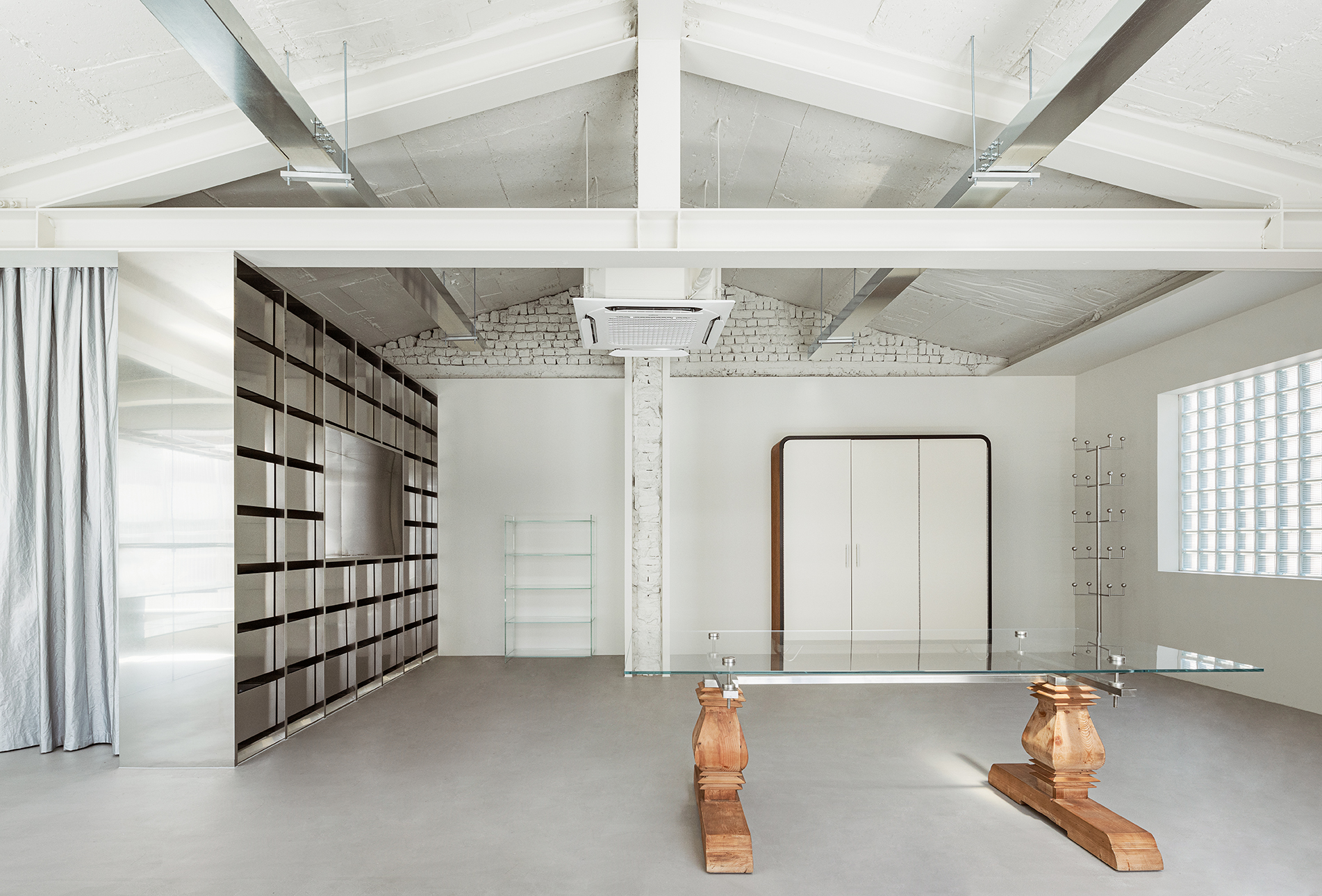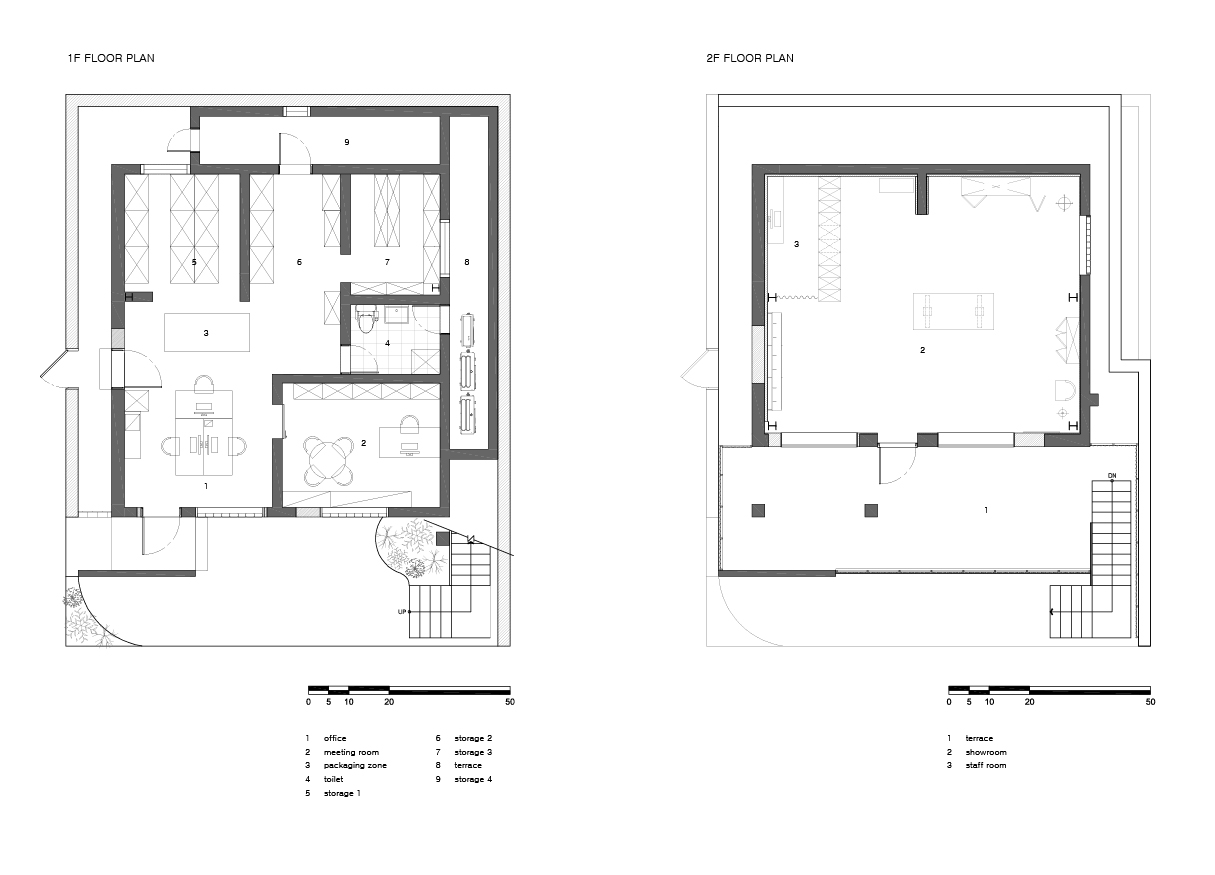 Design : OFTN studio
Site area : 156㎡
Building area : 121㎡
Photographer : yongjoon choi
---
마실와이드 | 등록번호 : 서울, 아03630 | 등록일자 : 2015년 03월 11일 | 마실와이드 | 발행ㆍ편집인 : 김명규 | 청소년보호책임자 : 최지희 | 발행소 : 서울시 마포구 월드컵로8길 45-8 1층 | 발행일자 : 매일