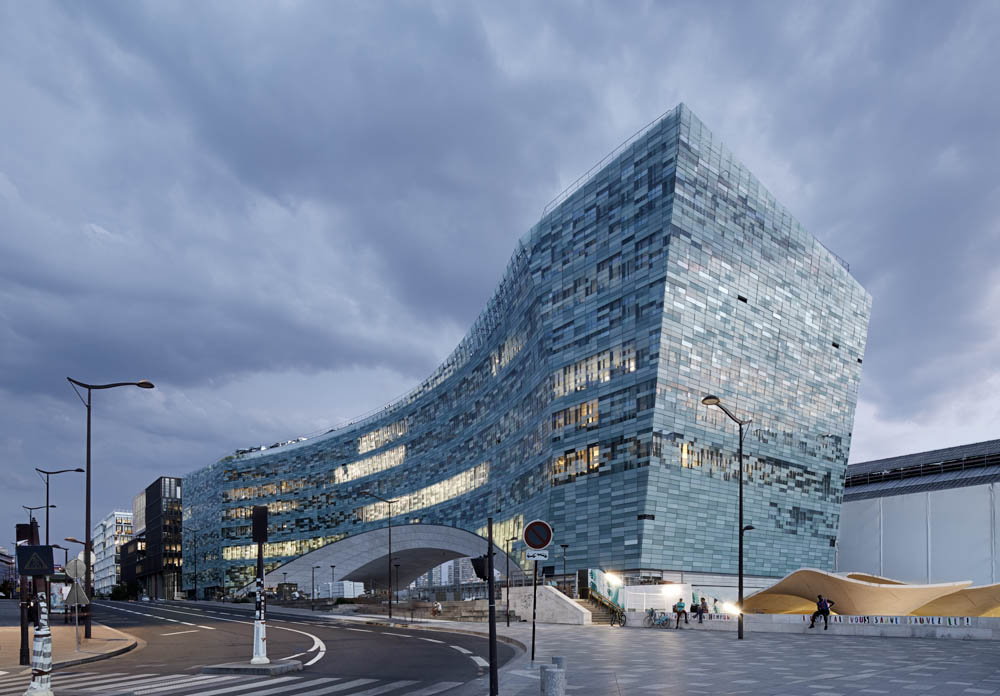 The Le Monde Group comprises some of France's most famous publications, including Le Monde, Courrier International, Télérama, La Vie, and HuffPost, and their new home unites them under a shared roof together with the publication l'Obs, which is also owned by the group's shareholders. Previously scattered across different sites in Paris, the six newsrooms now share a common home on the Rive Gauche of Paris, all while remaining independent and retaining their own space in the building.
The project represents Le Monde Group's re-investment in its staff at a time where other media outlets experience a down-sizing of their newsrooms, and their deep commitment to cultivating a vibrant public realm through democratic access to information and physical space. A translucent, dynamic façade and expansive public plaza express the building's openness to its surrounding context.
Sitting adjacent to the historic Gare d'Austerlitz train station, the project is a close neighbor to the historic Latin Quarter and the lushly planted gardens of the Jardin des Plantes. The concave form of the building bridges over the below-grade railyard, anchored on both sides with two seven-story cantilevering volumes held together by a complex network of steel. Three gestural «cuts» shape the building mass: the «sky cut» reveals the oblique surface of the solar-panel-clad roof; the «city cut» pulls the building back from the along its street-facing facade; and the «ground cut» carves out the underside of the bridging structure, enveloping the new public plaza together beneath its expansive arched form.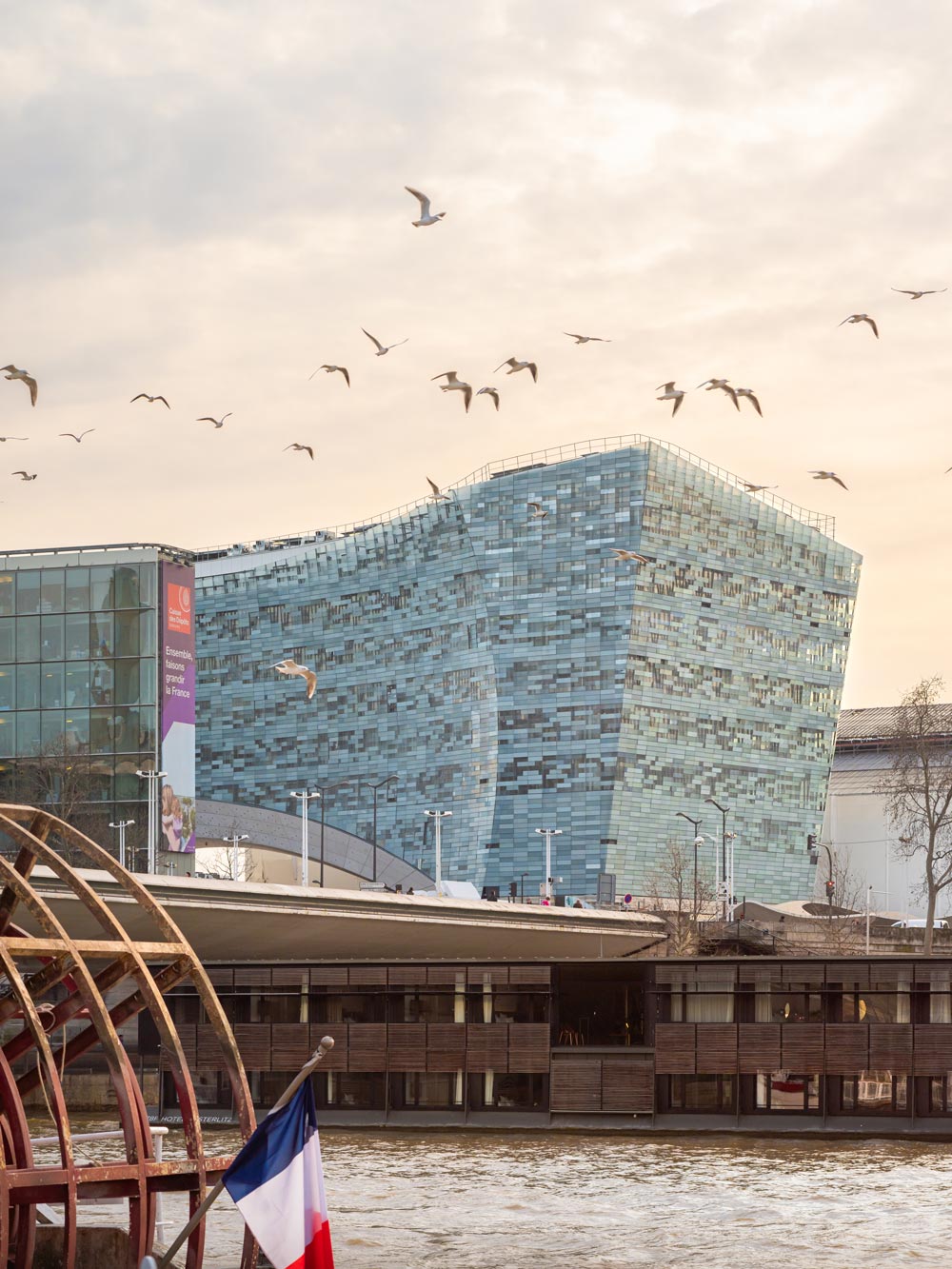 르몽드 그룹은 쿠리에 인터내셔널, 텔라라마, 라비, 허프포스트를 포함해 프랑스에서 가장 유명한 언론사다. 그들의 새로운 터전은 그룹의 주주들이 소유한 르 누벨 옵세르바퇴르(l'Obs) 언론사와 하나의 지붕 아래에 함께 공유하고 있다. 이전에 파리의 여러 곳에 흩어져 있던 6개의 뉴스룸은 이제 파리의 리브 구쉬(Rive Gauche) 지구에 있는 공동주택을 공유하며, 건물의 전체를 사용하지만 모두 독립적으로 유지되고 있다.
다른 미디어 매체가 뉴스룸의 규모를 축소하는 반면, 이 건물은 르몽드 그룹의 인적 투자와 정보·물리적 공간에 대한 민주적 접근을 통해 활기찬 공공영역을 조성하기 위한 헌신적 노력을 표방한다. 반투명하고 역동적인 입면과 넓은 공공 광장은 주변 도시에 대한 건물의 개방성을 보여준다.
역사적인 아우스터리츠 기차역 옆에 위치한 이 건물은 역사적인 라틴 지구와 식물이 무성한 파리 식물원의 근처에 위치한다. 오목한 형태의 사옥은 복합적인 철골 구조로 결합된 두 개의 7층 규모 캔틸레버 볼륨으로 양쪽에 고정된 지하 철로를 가로지른다. 세 가지의 잘린 모양은 건물의 매스를 형성한다. 첫 번째로 스카이 컷(Sky cut)은 태양 전지판으로 덮인 지붕의 비스듬한 표면을 만들고, 두 번째 시티 컷(City cut)은 거리를 향해 있는 입면을 따라 건물을 뒤로 당긴다. 마지막으로 그라운드 컷(Ground cut)은 다리 구조의 밑면을 깎아서 넓은 아치 형태 아래에 새로운 공공광장을 만들어낸다.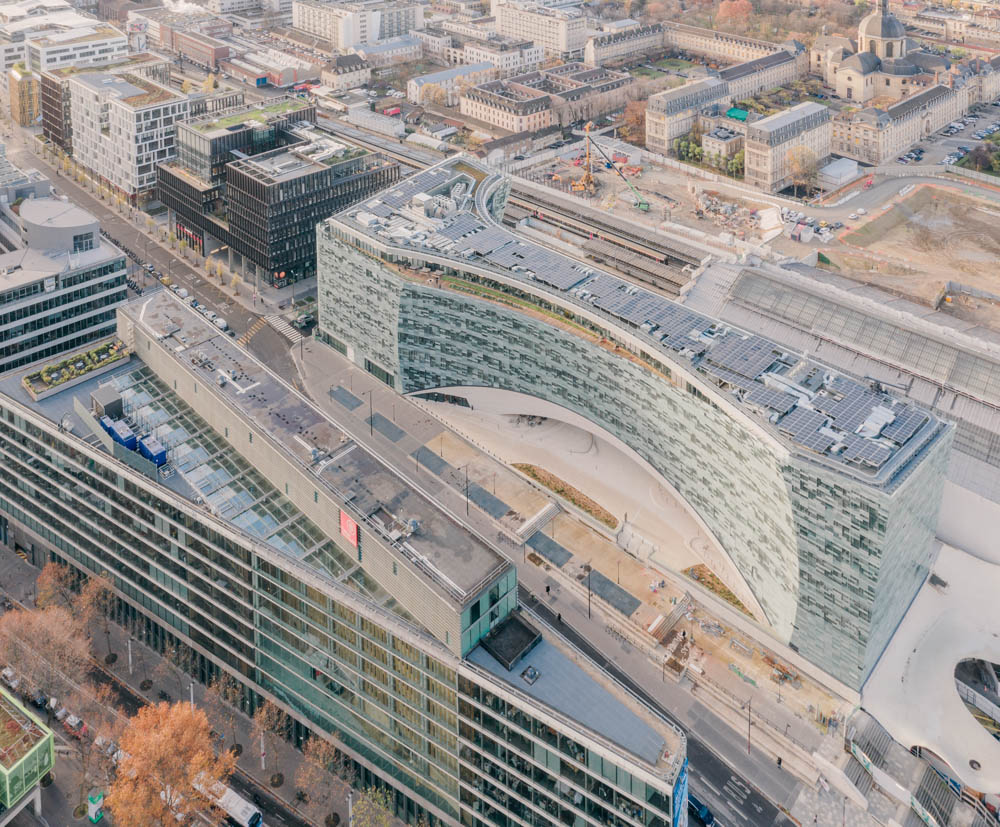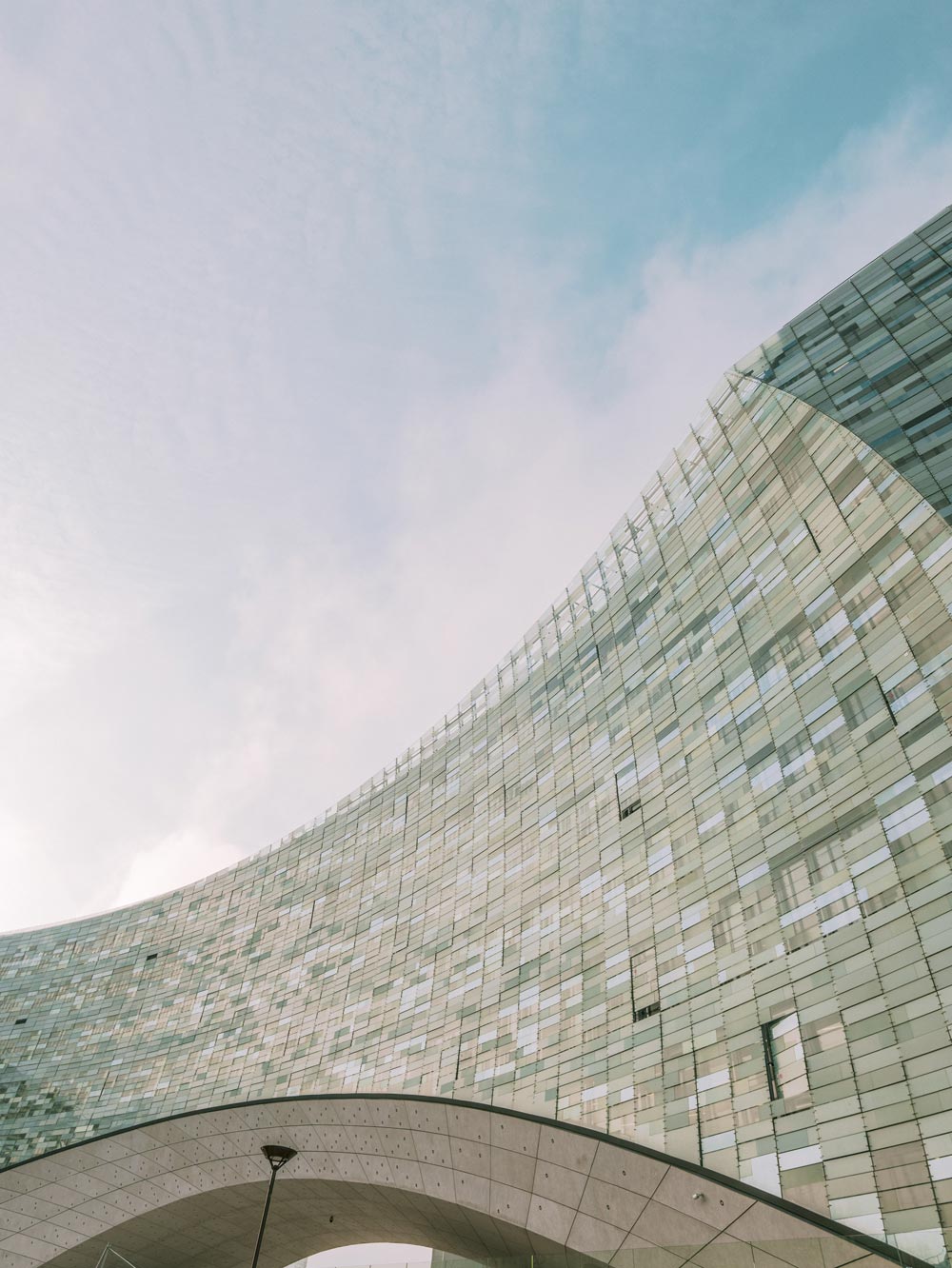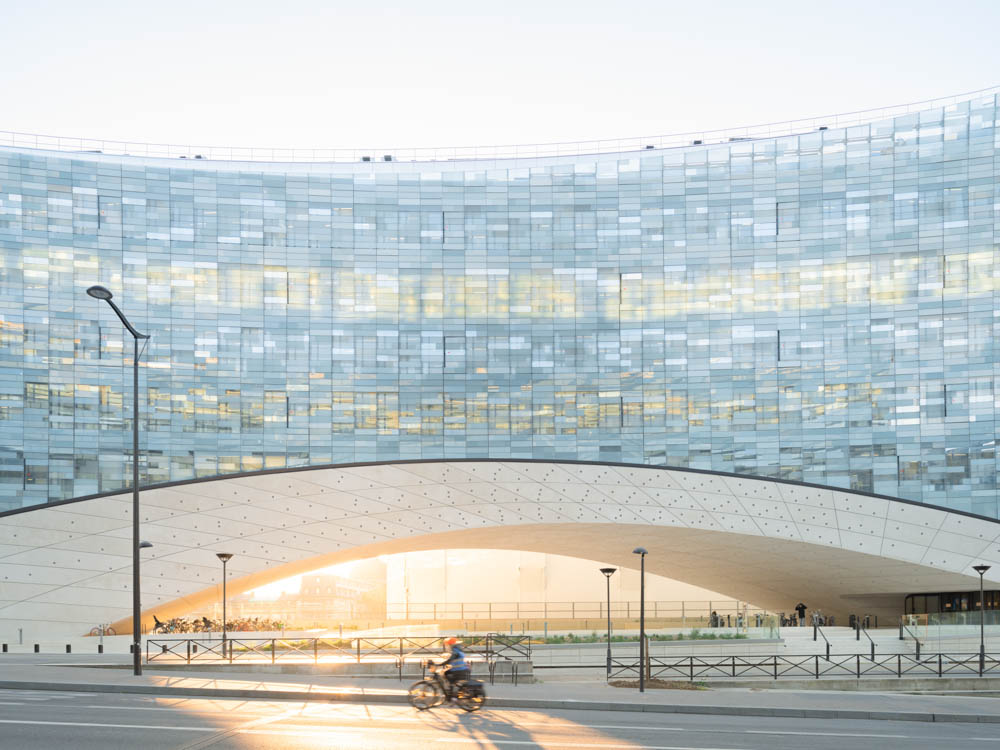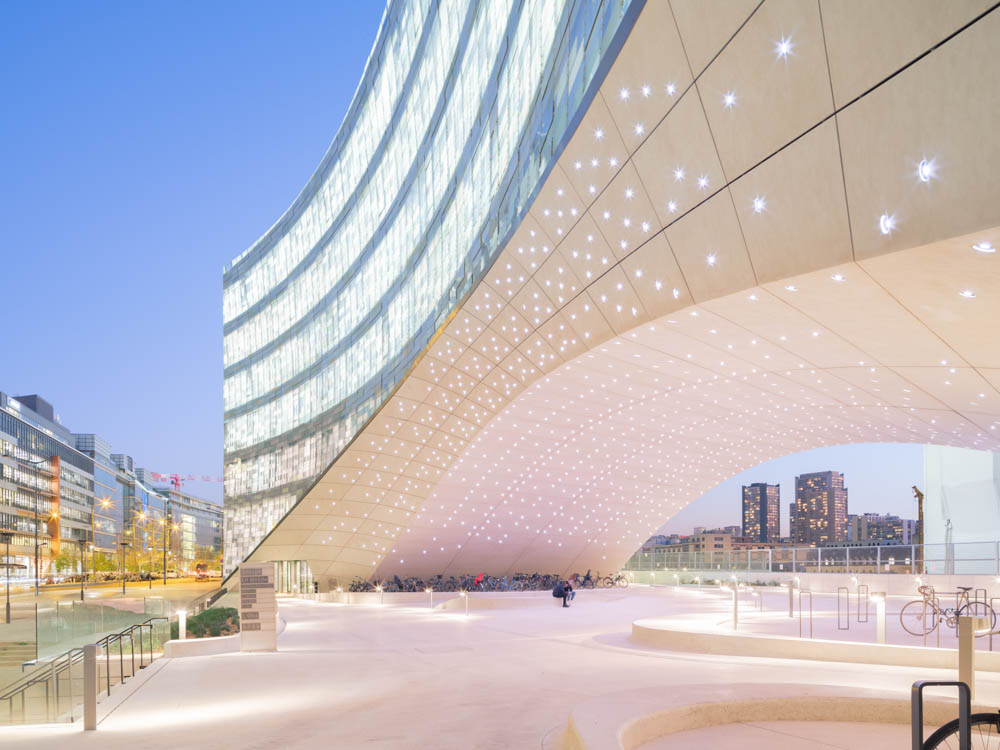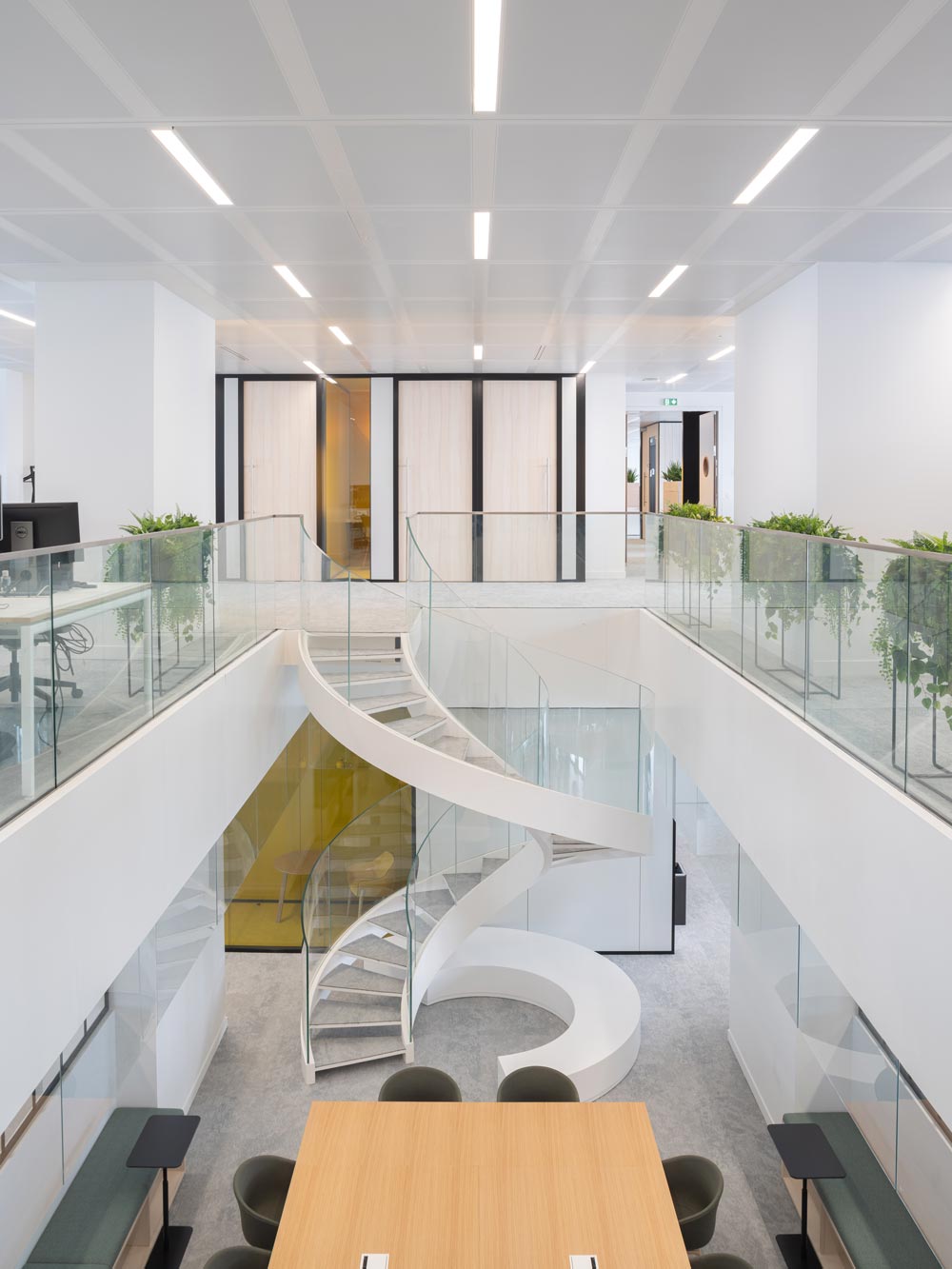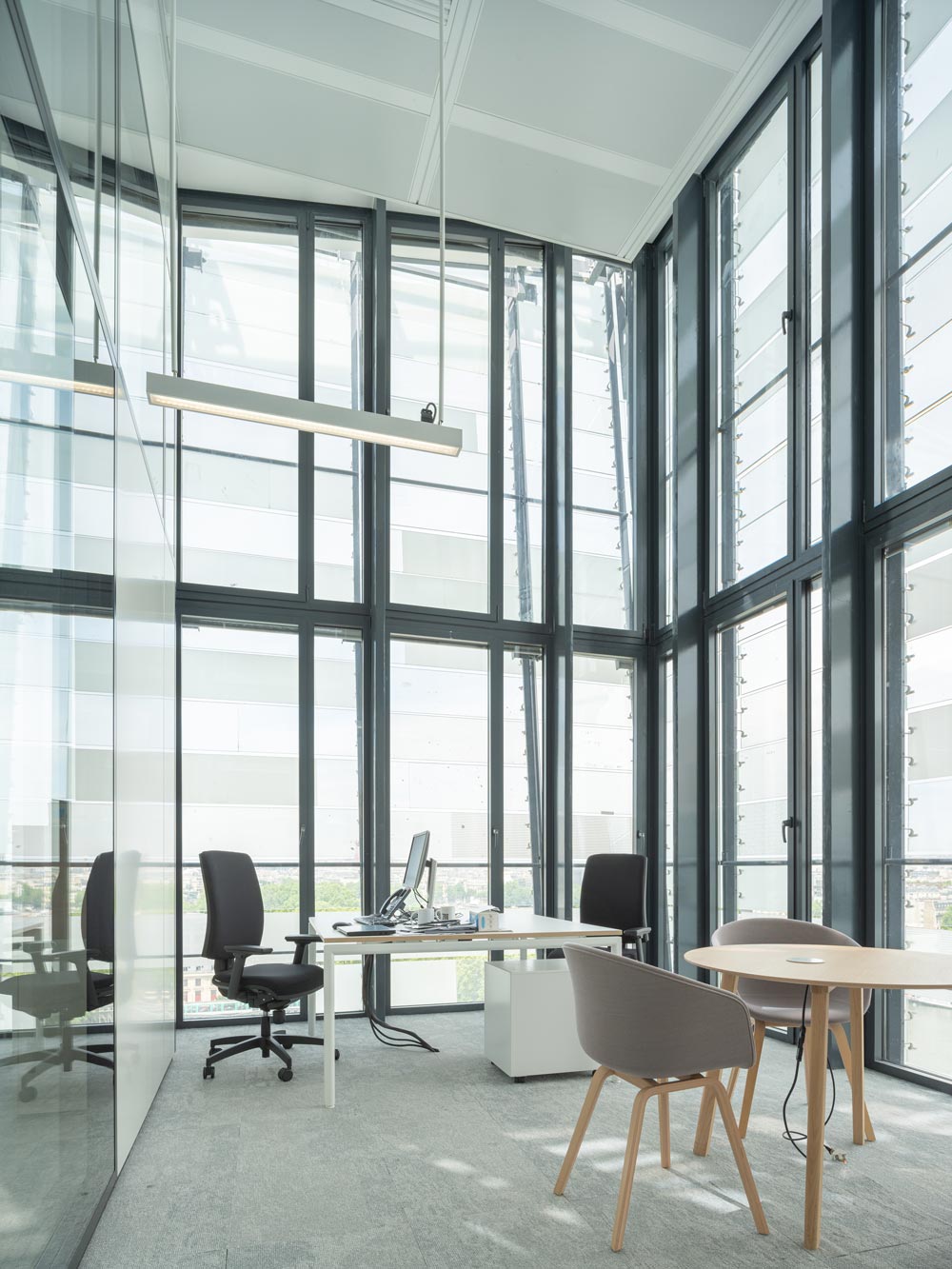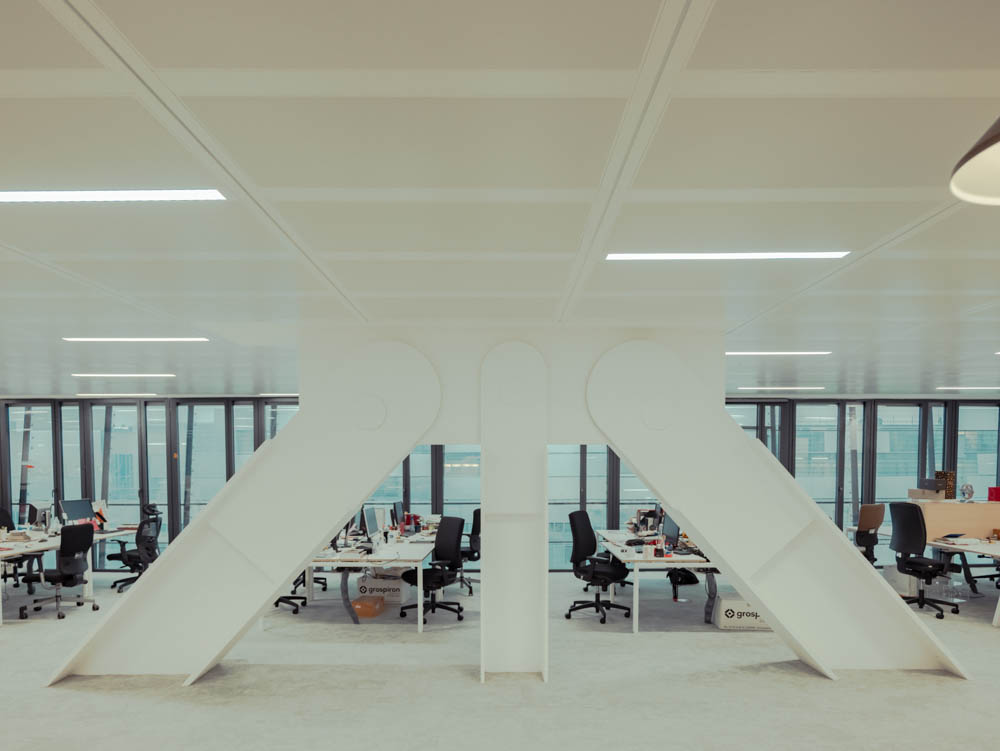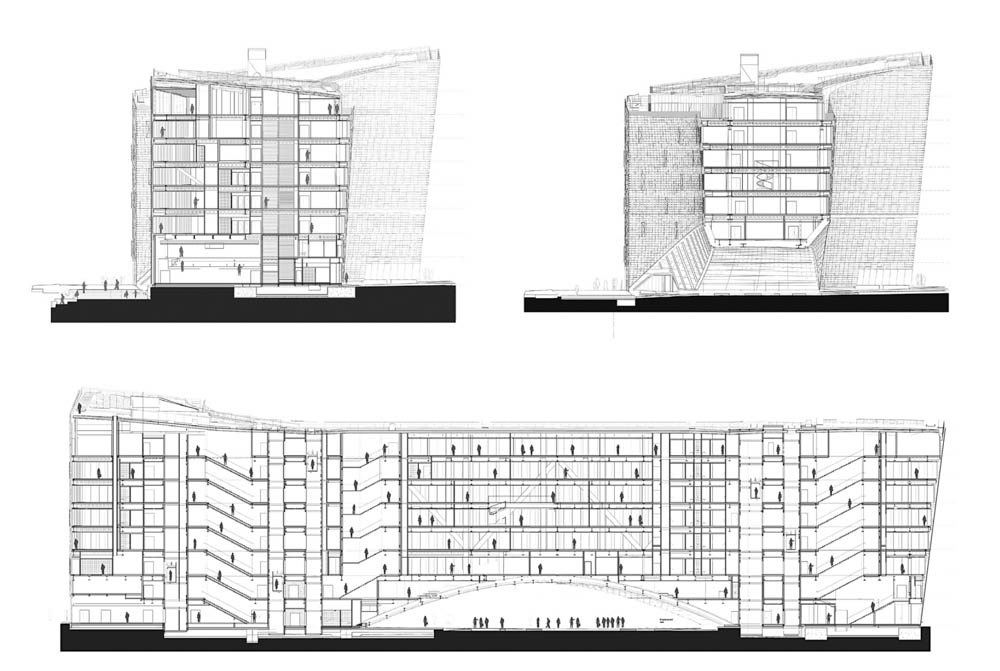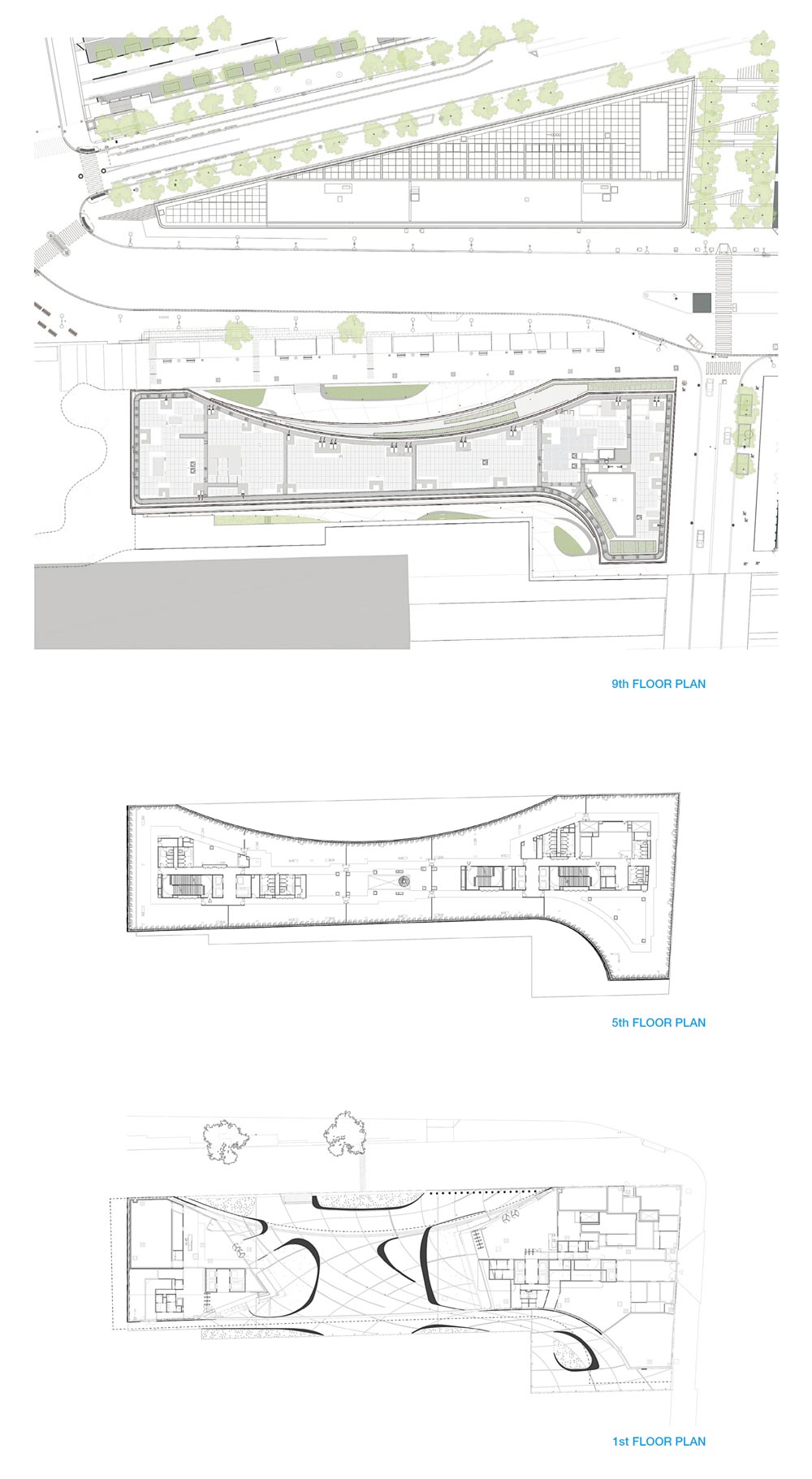 Architects SNØHETTA
Location Paris, France
Gross floor area 22,933m2
Design period 2014 - 2016
Construction period 2017 - 2020
Completion 2020
Principal architect Snøhetta
Landscape architecture Snøhetta
Interior architecture Snøhetta
Local architect SRA Architectes
Project coordinator CICAD
Engineering consultants Bollinger & Grohmann
Environmental consultants Green Affair
Kitchen consultants Conceptions Nouvelles
Finance consultant Gleeds
Fire consultants CSD-Faces
HVAC consultants Barbanel
Structural engineer Khephren Ingeniérie
Facade engineer Arcora
Acoustics LASA
Structure and facade construction Eiffage construction + Goyer
Arch facade construction Glauser + AAB
Partitions, plastering, painting construction Vallée
Client Le Monde Group
Photographer Marwan Harmouche, Jared Chulski, Ludwig Favre
해당 프로젝트는 건축문화 2021년 7월호(Vol. 482)에 게재 되었습니다.

The project was published in the July, 2021 issue of the magazine(Vol. 482).
---
마실와이드 | 등록번호 : 서울, 아03630 | 등록일자 : 2015년 03월 11일 | 마실와이드 | 발행ㆍ편집인 : 김명규 | 청소년보호책임자 : 최지희 | 발행소 : 서울시 마포구 월드컵로8길 45-8 1층 | 발행일자 : 매일