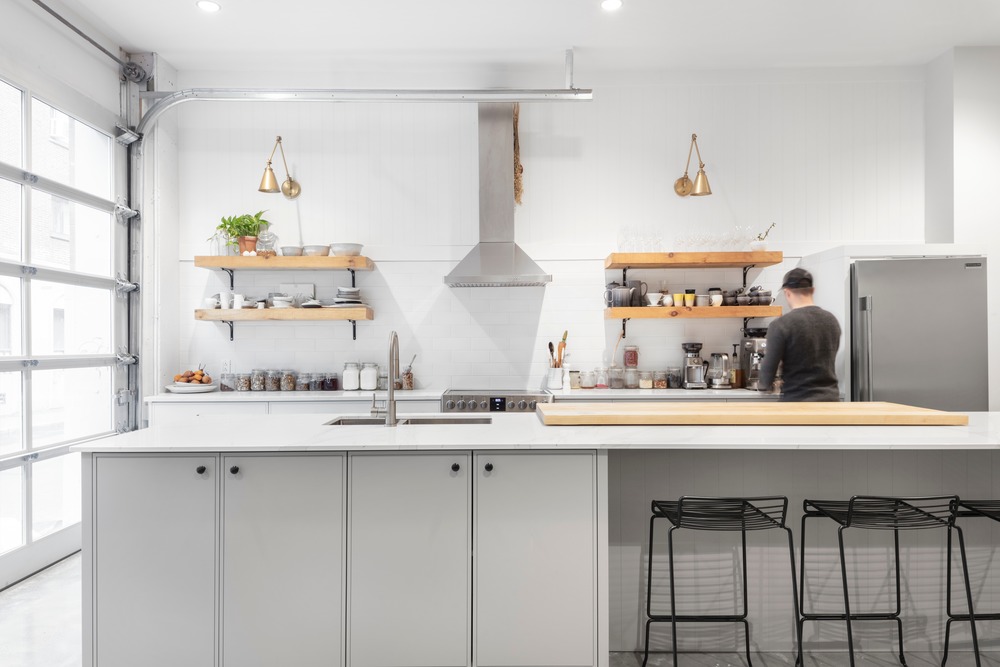 For this company, everything starts with a good lunch. It is for this reason that the kitchen is the heart of the project and is visible from the outside. Near this living area is a dining room with a large wooden gathering table. The living room takes place at his side. Behind these residential looking spaces are the offices of the employees. The balance between the corporate and residential environment results from an ingenious combination of luminosity, materiality and furniture. Ambient lighting was an important factor in the success of design because photography and video are taken daily in OATBOX offices.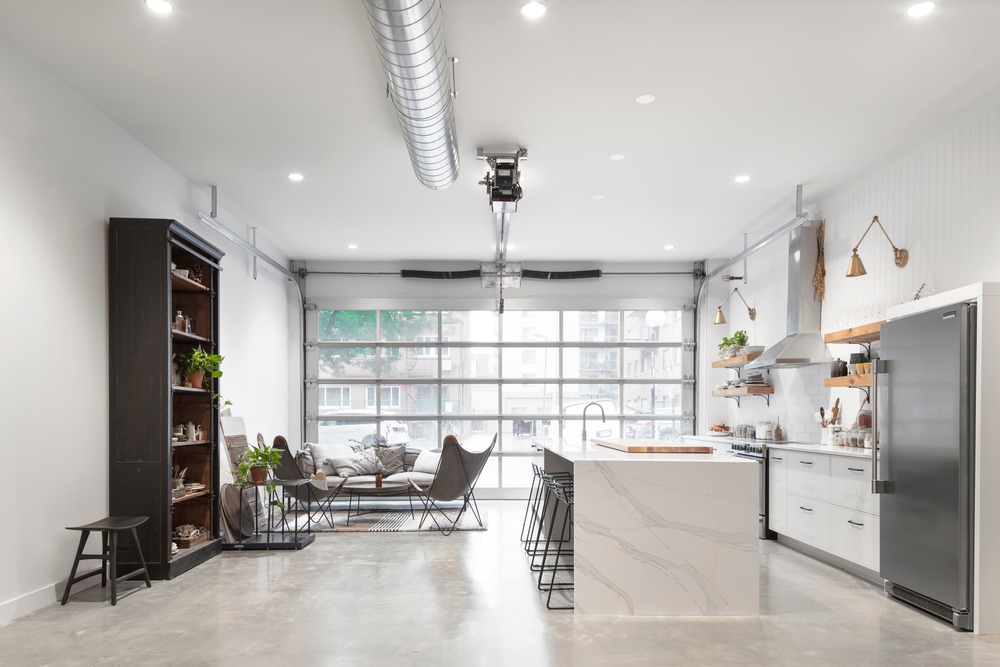 For this purpose, the workshop offers a workspace that looks both residential and industrial. The facade facing the street opens to the outside and lets in the natural light with a large glazed garage door. In addition, it allows occupants to open the space in the summer season and enjoy natural ventilation. This gesture offers the opportunity to do creative activities with the neighborhood which reinforces the family spirit of the place and openness to the community. OATBOX cares about people's health by offering balanced meals.
The architectural personality is defined by the simplicity and sophistication of the materials, the wood, the marble, the paneling, the concrete and the red brick of the common wall. However, the existing raw materials are left uncovered leaving all the architectural character of the premises. All these textures coexist in harmony using the neutrality of the white that allows the reflection and increase the natural luminosity, making it by the very fact, omnipresent. The furniture is inviting and reminiscent of home with its sofas, carpets and large cushions.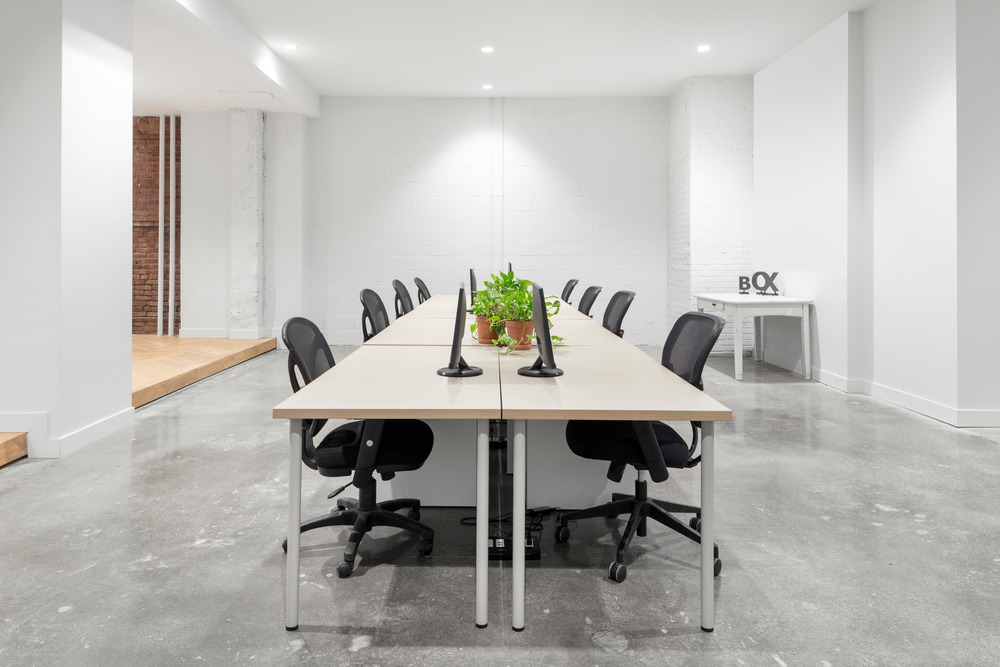 The visual continuity between the various functions and the controlled scale of the project make the space inviting and favorable to the creation of products adapted to everyday life. Through this project, ISSADESIGN has demonstrated that any space has potential and that it is sufficient to have a sensitive approach to take advantage of its assets.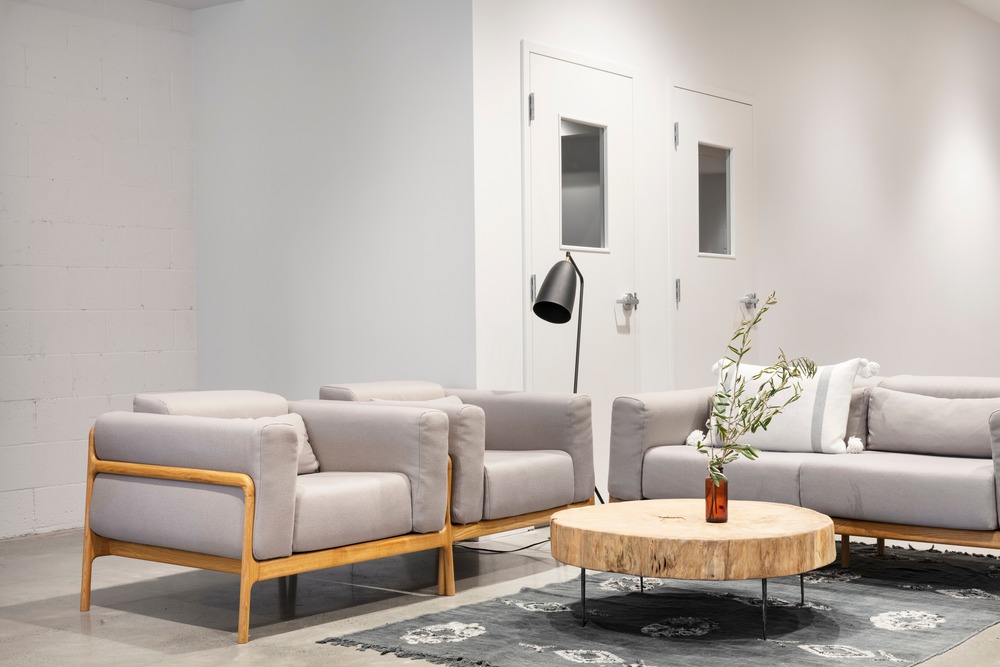 이 회사의 모든 것은 맛있는 점심으로 시작된다. 주방이 프로젝트의 중심이고 외부에서 볼 수 있는 것도 이 때문이다. 이 거실 근처에는 커다란 나무로 된 모임 테이블이 있는 식당이 있다. 그 옆에는 거실이 있다. 이 주거 공간 뒤에는 직원들의 사무실이 있다. 기업 환경과 주거 환경의 균형은 광도, 소재성 및 가구가 기발하게 조합된 결과이다. OATBOX 사무실에서는 매일 사진과 영상을 촬영하기 때문에 주변 조명은 디자인 성공의 중요한 요소였다.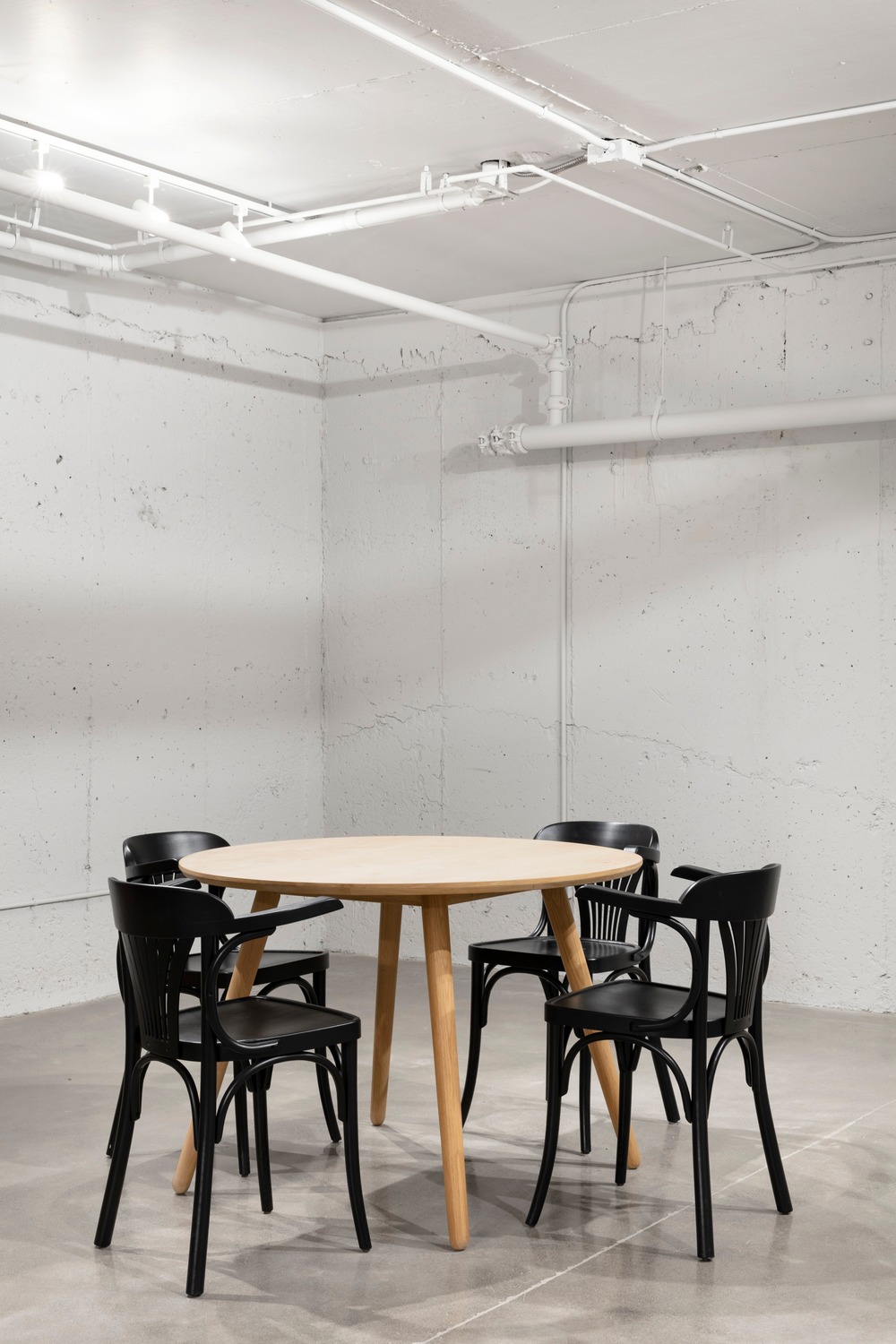 거리에 면한 정면은 바깥으로 펼쳐지며 커다란 유리창으로 된 차고 문으로 자연광을 들여보낸다. 또한 여름철에도 공간을 개방하고 자연환기를 즐길 수 있다. 이 동작은 동네와 함께 창의적 활동을 할 수 있는 기회를 제공하여 지역의 가족 정신과 공동체에 대한 개방성을 강화한다. OATBOX는 균형 잡힌 식사를 제공함으로써 사람들의 건강에 신경을 쓰고 있다.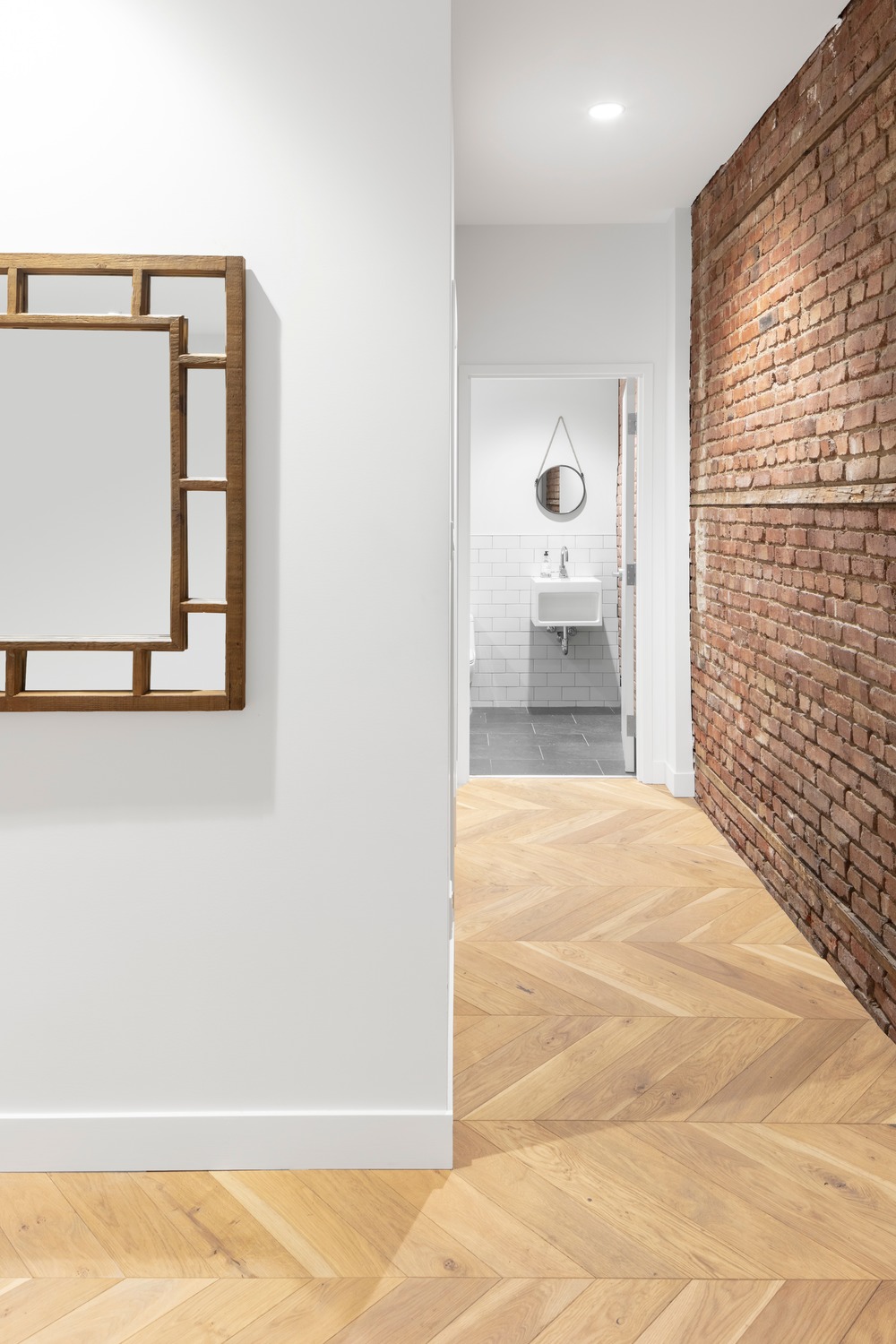 건축적 성격은 재료, 목재, 대리석, 판넬, 콘크리트, 붉은 벽돌의 단순함과 정교함으로 정의된다. 그러나 건물의 모든 건축적 특성을 남기고 기존 원자재는 노출되지 않은 채로 남아 있다. 이 모든 질감은 흰색의 중성성을 이용하여 조화를 이루어 반사를 가능하게 하고 자연스러운 광도를 높여 줌으로써 모든 것이 존재하게 한다. 가구는 소파, 카펫 및 대형 쿠션으로 집을 연상케 하며 매력적이다.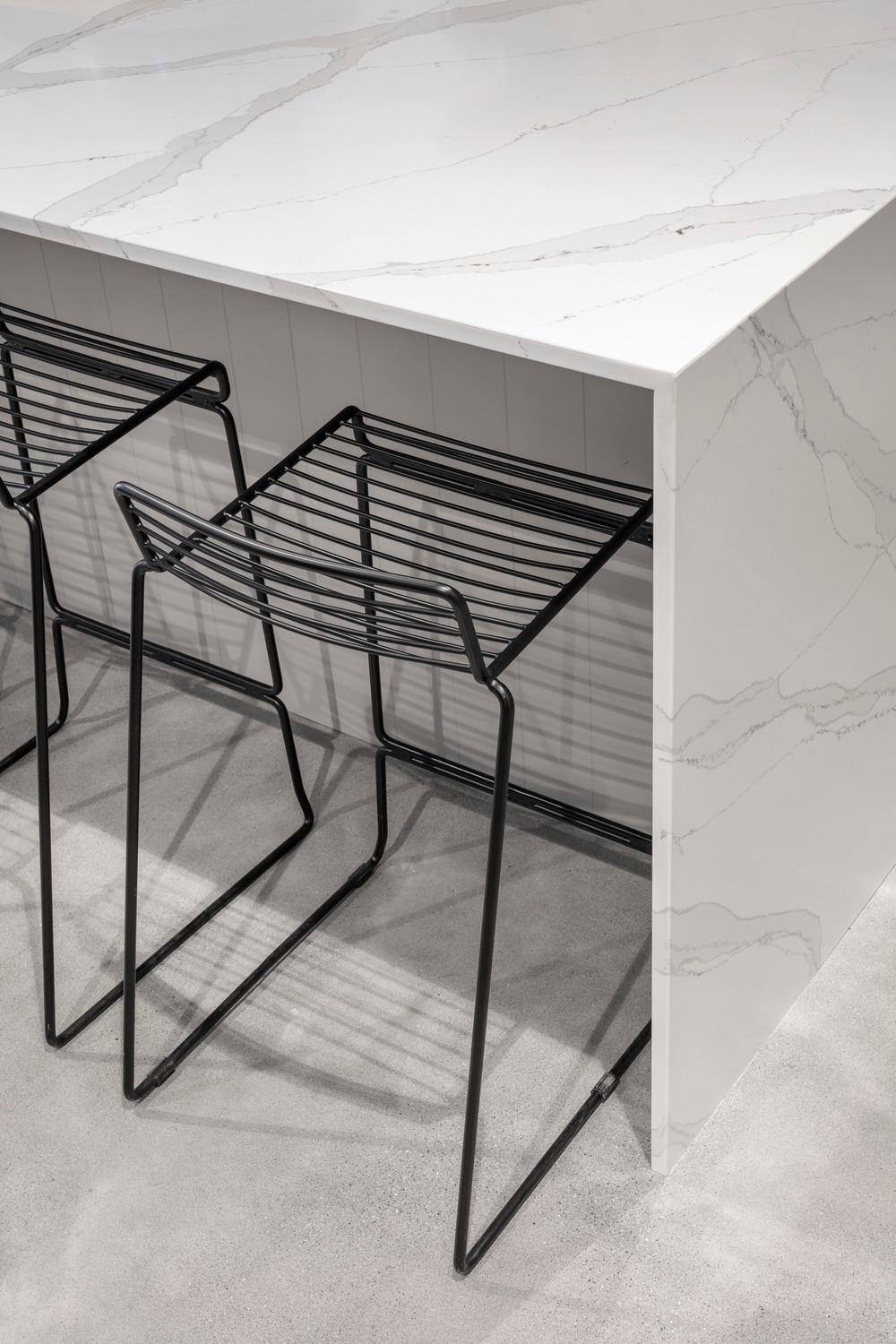 프로젝트의 다양한 기능과 통제된 규모 사이의 시각적 연속성은 공간을 일상 생활에 적합한 제품 제작에 매력적이고 유리하게 만든다. 이 프로젝트를 통해 ISSADESIGN은 모든 공간이 잠재력을 가지고 있으며 자산을 활용하기 위해 민감한 접근 방식을 취하는 것으로 충분하다는 것을 보여주었다.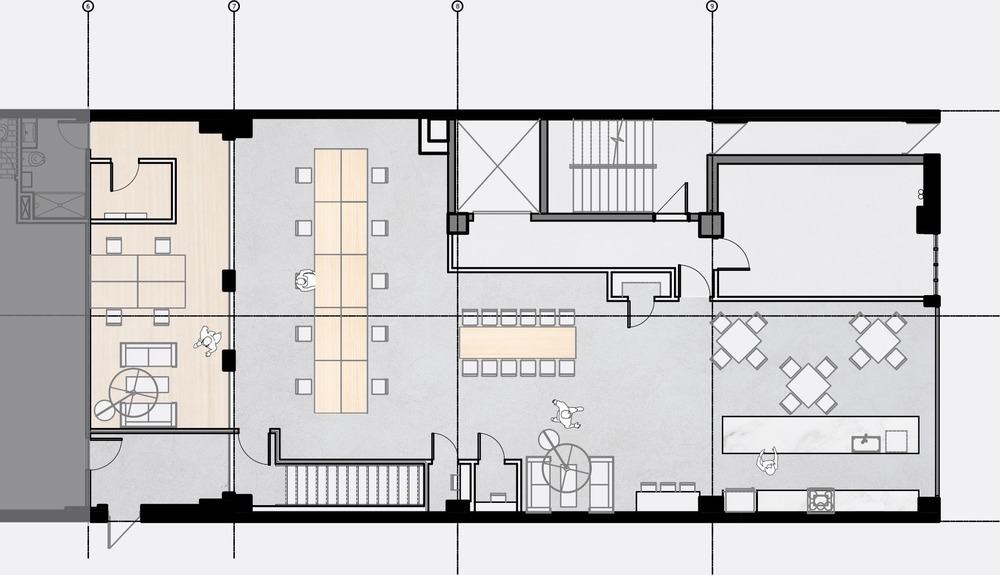 Design ISSADESIGN, design de l'environnement intégré
Location Montréal, Canada
General contractor Avantage Plus
Client Oatbox
Materials Concrete, quartz, wood, paneling, brick
Photographer Maxime Brouillet
---
마실와이드 | 등록번호 : 서울, 아03630 | 등록일자 : 2015년 03월 11일 | 마실와이드 | 발행ㆍ편집인 : 김명규 | 청소년보호책임자 : 최지희 | 발행소 : 서울시 마포구 월드컵로8길 45-8 1층 | 발행일자 : 매일