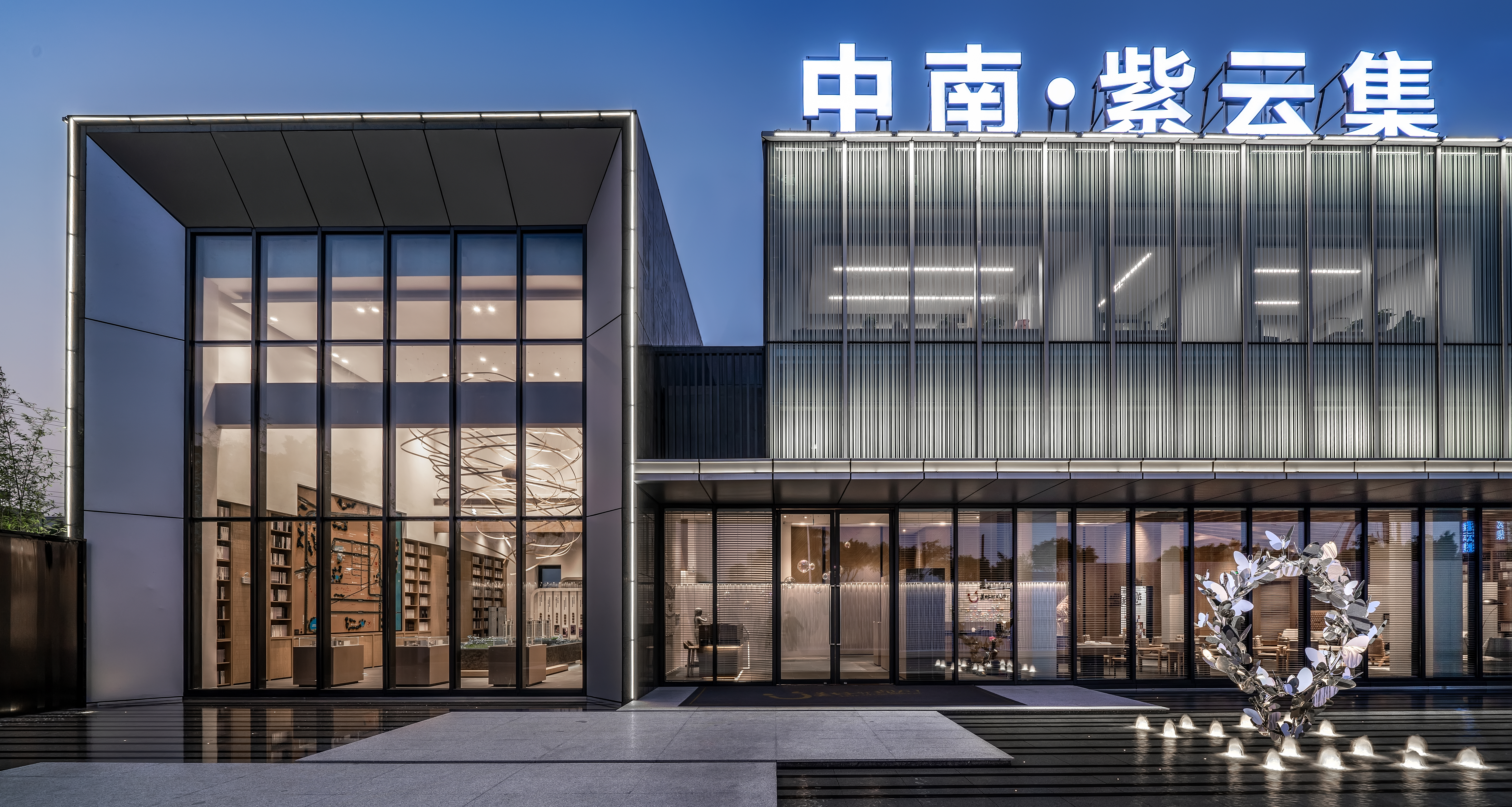 In Chinese culture, "earth" and "heaven," are always considered to exist between mountains and rivers and that the root of everything lies between a square and a circle. The sea fishing culture of Zhanjiang contains the wishes and memories of the locals. The designers analyzed, summarized, and extracted the unique symbols of sea fishing culture and incorporated them into every detail of the store. Upon entering the building entrance, you will see paintings depicting the daily life of local fishermen using various materials such as metal and acrylic. Complemented by sunlight and lighting, the resort offers views of the sparkling sea and sunrise. The long bench, characterized by the texture of burnt wood, is made of local materials and embodies the simple lifestyle of people living in subtropical climates. Above it hang decor inspired by fish fossils, and the surrounding bookshelves include boat elements, reflecting local culture everywhere.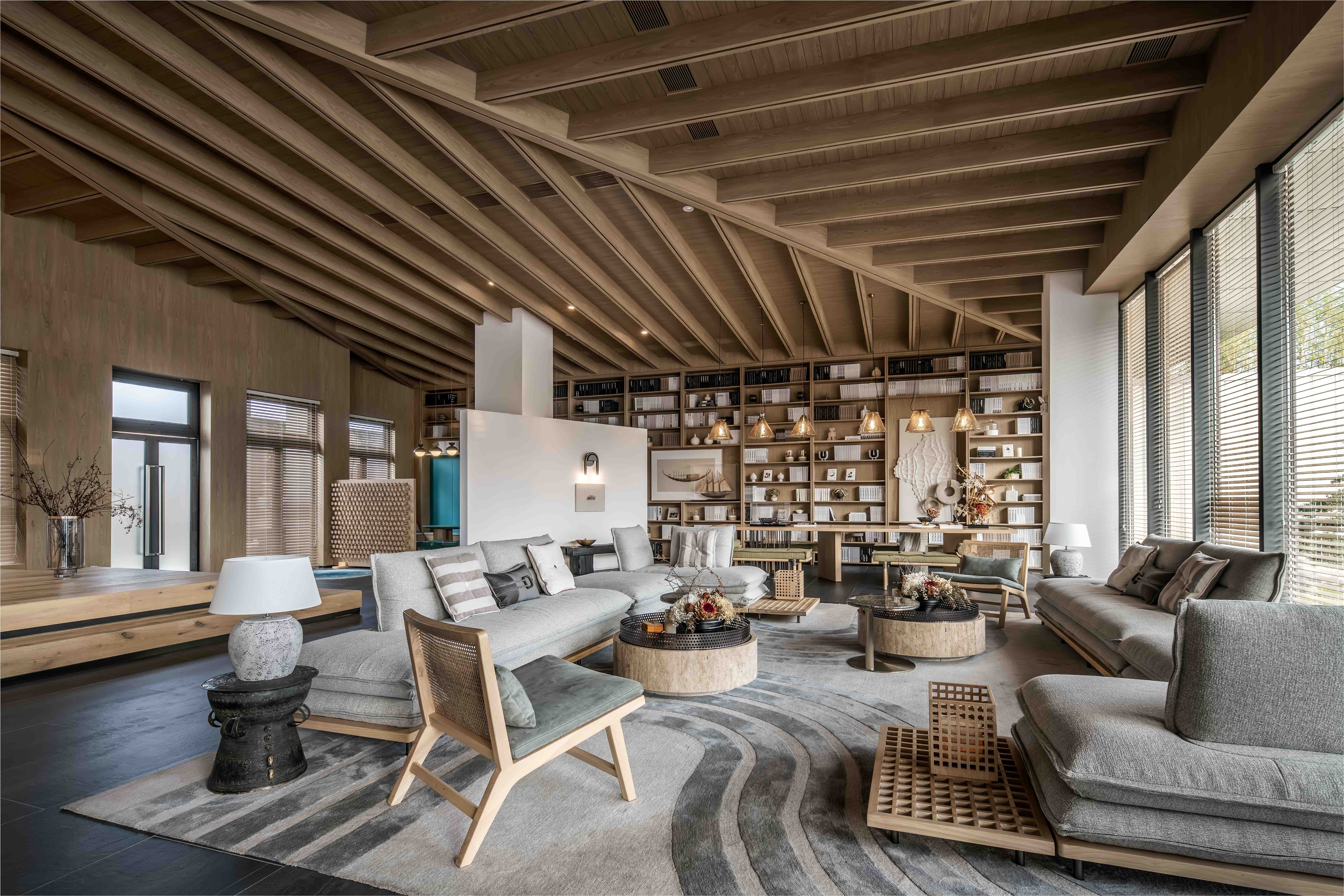 중국 문화에서는 항상 산과 강 사이에 "땅"과 "천국"이 있으며, 모든 것의 뿌리는 사각형과 원 사이에 있다고 여긴다. 잠강(Zhanjiang)의 바다낚시 문화는 현지인들의 염원과 추억을 담고 있다. 디자이너들은 바다낚시 문화의 독특한 상징물을 분석, 요약, 추출하여 상점의 모든 디테일 요소에 접목시켰다. 입구에서 건물 내부로 들어오면, 금속과 아크릴 같은 다른 재료가 사용된 현지 어부의 일상이 묘사된 그림이 보인다. 햇빛과 조명으로 보완된 이 리조트에서는 반짝이는 바다와 일출을 감상할 수 있다. 검게 그을린 나무 질감이 특징인 긴 벤치는 아열대 기후대에 사는 사람들의 단순한 생활양식을 구현하고 있으며, 이 지역의 재료로 만들어진 것이다. 그 위에는 물고기 화석에서 영감을 얻은 장식이 걸려 있고, 주변 책장에는 보트 요소가 포함되어 있어, 곳곳에서 지역 문화를 반영한 요소를 느낄 수 있다.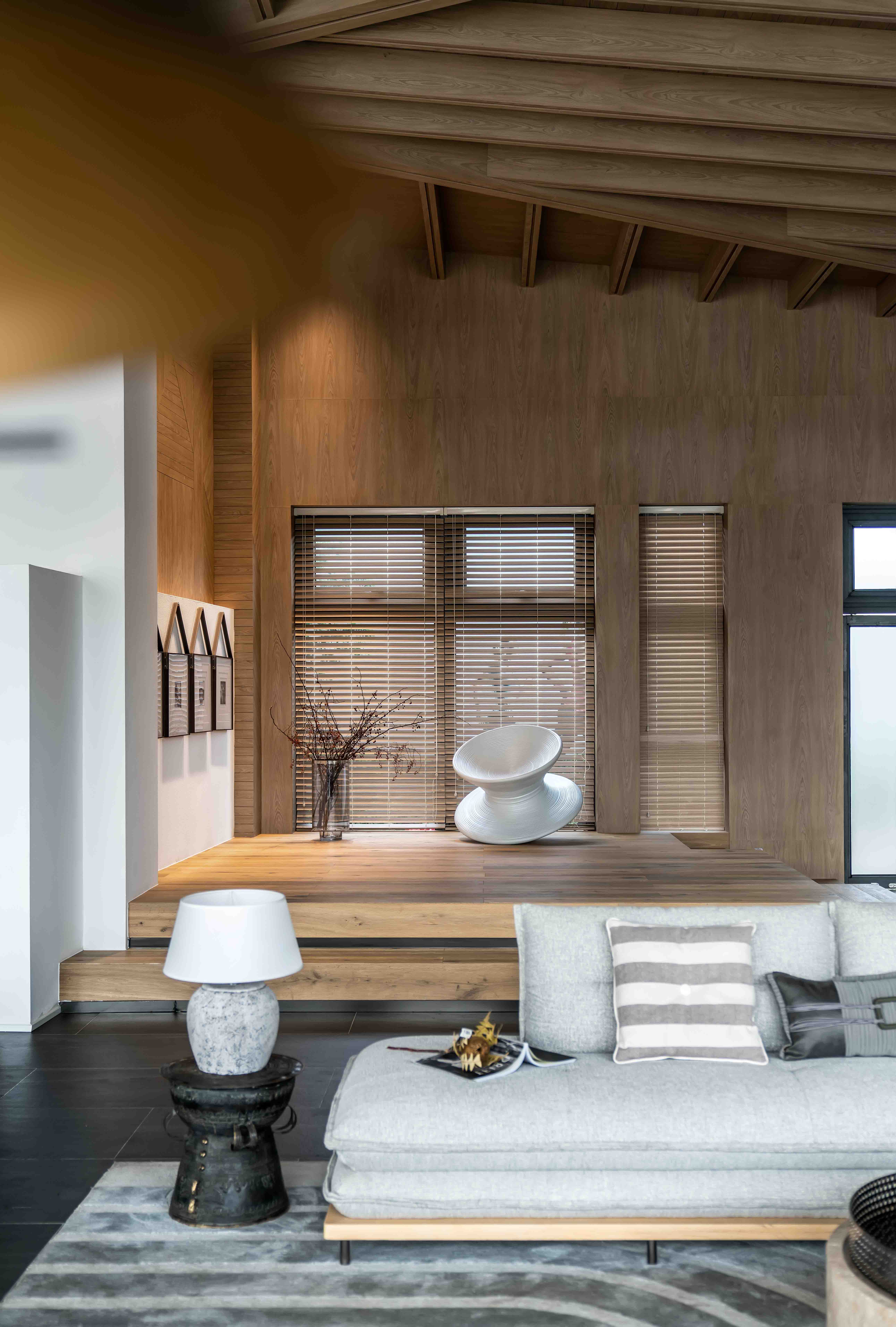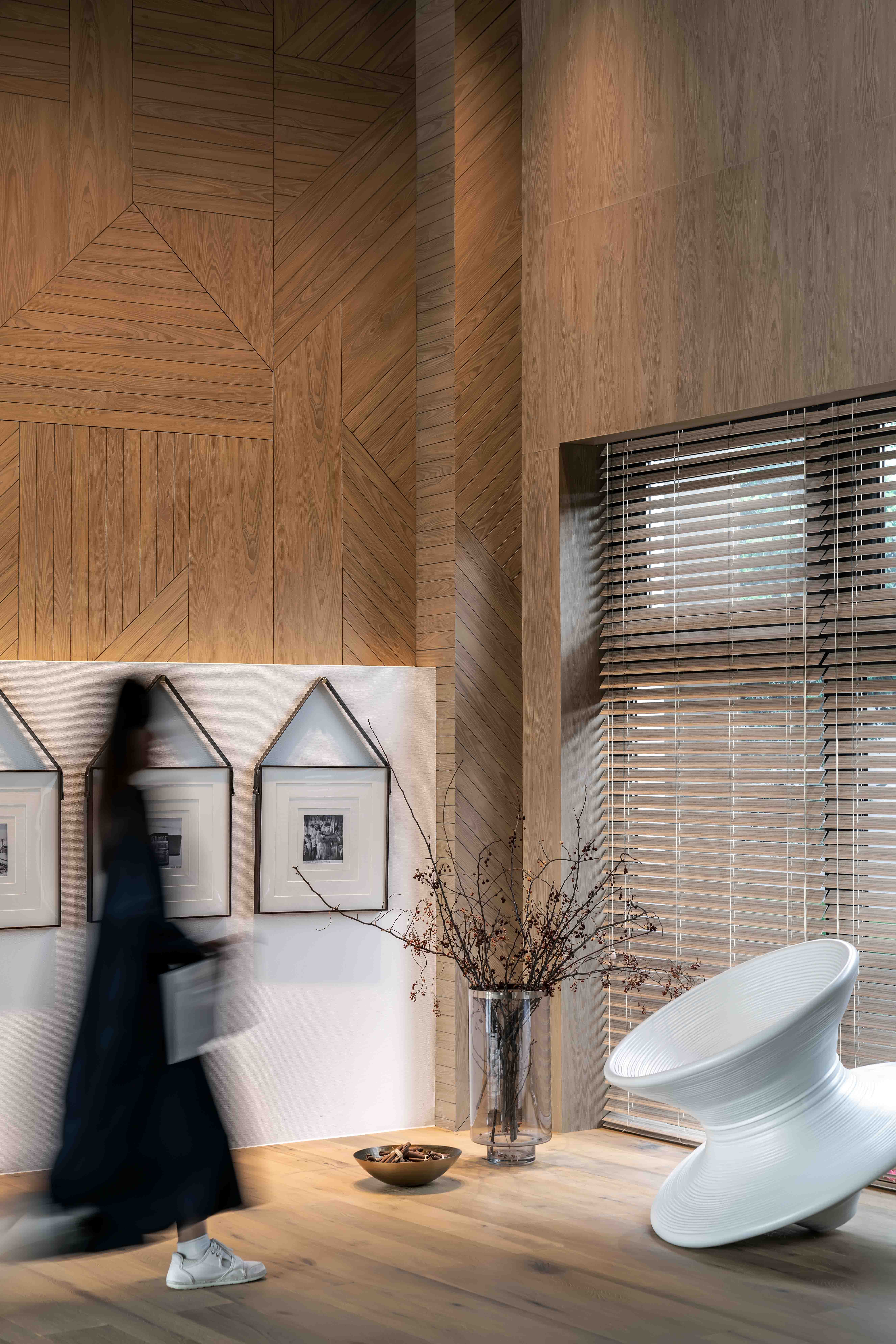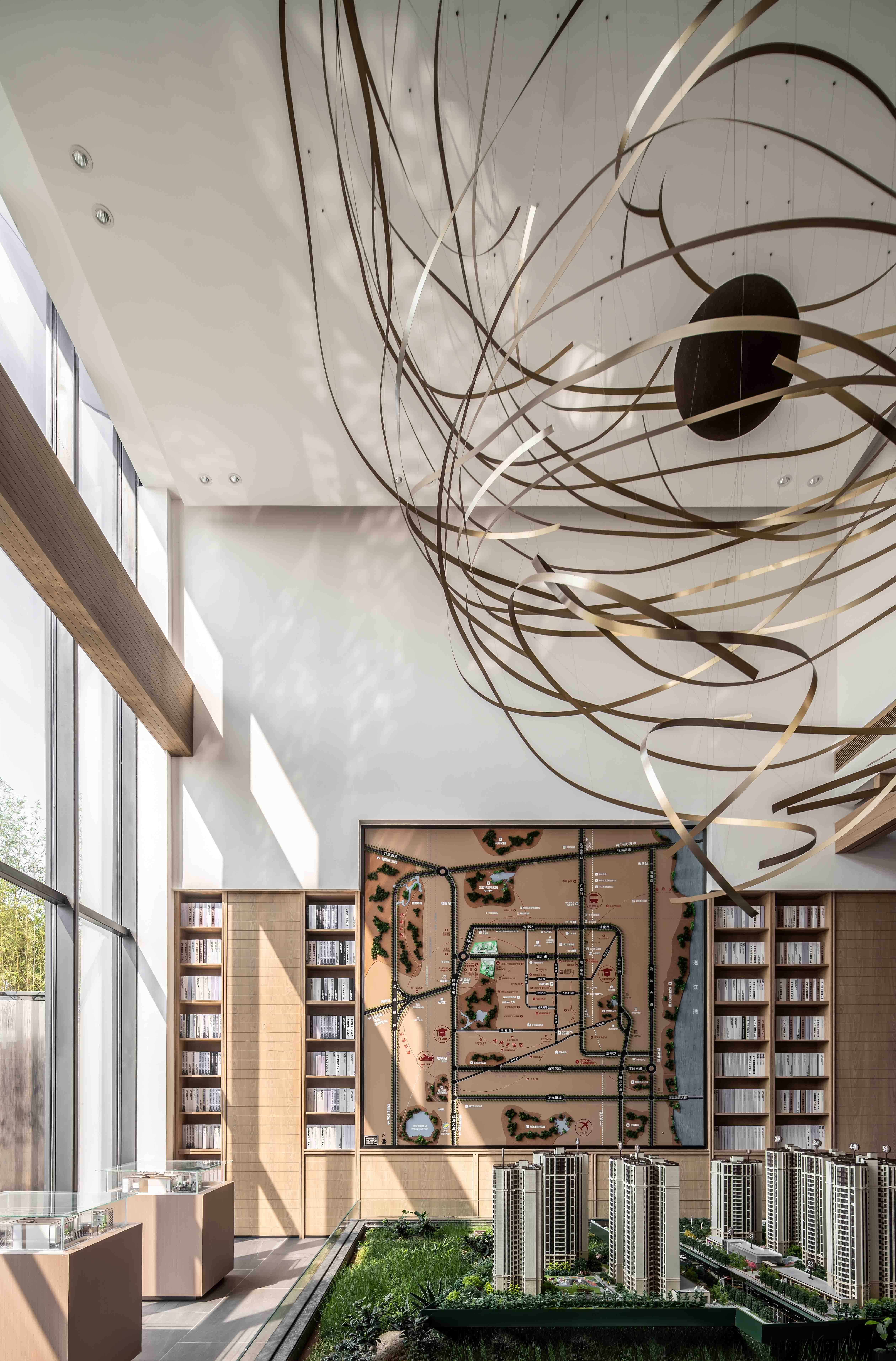 장식디자인 Das Design Co., Ltd.
위치 Zhanjiang, China
면적 495㎡
디자인팀 Cui Duan, Fu Zhiheng, Qiu Limin, Chen Liwen
준공 2020. 1
사진작가 MConcept, Zhao Dimin
해당 프로젝트는 건축문화 2020년 7월호(Vol. 470)에 게재되었습니다.
The project was published in the July, 2020 recent projects of the magazine(Vol. 470).
---
마실와이드 | 등록번호 : 서울, 아03630 | 등록일자 : 2015년 03월 11일 | 마실와이드 | 발행ㆍ편집인 : 김명규 | 청소년보호책임자 : 최지희 | 발행소 : 서울시 마포구 월드컵로8길 45-8 1층 | 발행일자 : 매일