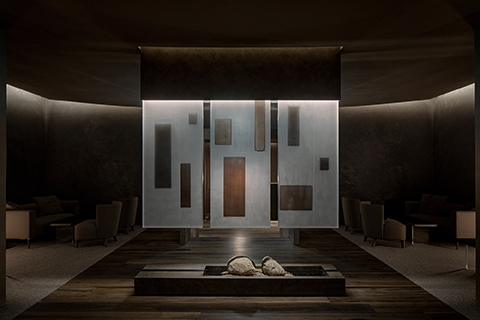 Labotory named Jasmine Black, Jasmine, and Sage VIP Lounge each other through the analysis of the brand of The Hyundai Seoul VIP Lounge. Jasmine Black is a poem-like space filled with solemn steps and silent incense, Jasmine is a picture that melts a graceful heart, and Sage captures the unique BRAND CORE VALUE of the modern Seoul and VIP Lounge, hoping it will be a space like a letter handed over with a clear car.
Among them, Jasmine Black originated from the "Eomakcha," which was created as a place for rest and communication by the king, crown prince, and high official master during the Joseon Dynasty. The design language was established by the shape, function, and color of the fish cake truck, and the design language was developed accordingly. First, a new pillar was created to provide balance and stability by creating a symmetrical structure like a fish tank, and the space was separated in the form of a ceiling to create a cozy resting place. Second, it maximized the sense of space through the ceiling design through the form of a sun-blocking shade, and highlighted the sense of space through light and shadow. Third, it added elegance to the space through its luxurious exotic color, which means deep and calm silence and the luster of the blackwood tree.
In addition, the work of Yoon Ra-hee, who abstractly expressed King Jeongjo's "Jemunsangjeongsa," was used as a central object to sublimate Jasmine Black into a poem-like space with serious steps and silent incense. Labotori wanted to convey the comfortable and unique experience of the Jasmine Black VIP Lounge. Labotori wanted to convey the peaceful and unique experience of The Hyundai Seoul and Sage VIP Lounge with the heart of delivering a letter sent along with a clear car.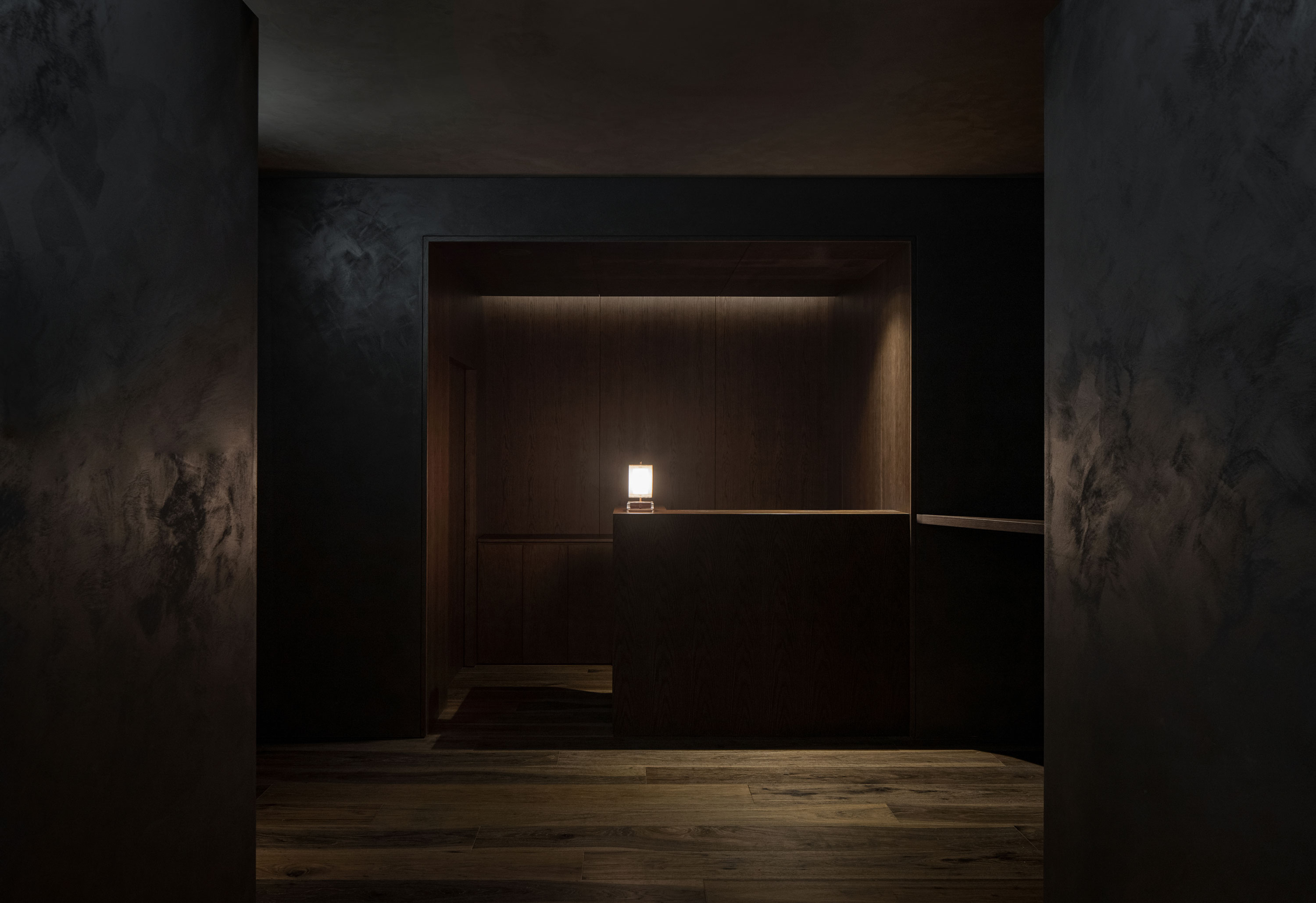 라보토리는 더 현대 서울 VIP라운지 브랜드 분석을 통하여 자스민블랙, 자스민, 세이지 VIP 라운지를 각각 시, 화, 서로 명명하였습니다. 자스민 블랙은 진중한 걸음과 묵향이 묻은 시와 같은 공간으로, 자스민은 단아한 마음이 녹아든 한 폭의 그림으로, 세이지는 맑은 차와 함께 건넨 한 장의 편지와 같은 공간이 되기를 바라며 더 현대 서울, VIP 라운지 만이 지닌 고유의 BRAND CORE VALUE를 공간에 담아내었습니다.
그 중, 자스민블랙은 조선시대 왕과 세자, 고관대작이 궁중 행사 때 잠시 머물고, 휴식과 소통의 장소로써 만들어진 '어막차'로부터 시작되었습니다. 어막차의 형태, 기능, 색감으로써 디자인 언어를 설립하고, 이에 따른 디자인 언어를 발전시켜 나갔습니다. 첫째, 새로운 기둥을 만들어 어막차와 같은 대칭적 구조를 만들어 균형과 안정감을 주었고, 천장의 형태로 공간을 분리하여 아늑한 휴식공간을 만들어 냈습니다. 둘째, 볕을 가려주는 차일의 형태를 통해 천장 디자인으로 공간감을 극대화하였으며 빛과 그림자를 통해 공간감을 부각시켰습니다. 셋째, 깊고 차분한 침묵을 의미하는 현색과 흑단나무의 검은색의 윤기가 흐르는 고급스러운 이색을 통해 공간에 기품을 더했습니다.
또한, 정조대왕의 '제문상정사'를 추상적으로 표현한 윤라희 작가의 작품을 중앙 오브제로 두어, 자스민 블랙을 진중한 걸음과 묵향이 묻은 시와 같은 공간으로 승화시켰습니다. 라보토리는 이로써, 자스민 블랙 VIP 라운지만의 안온하고도 고유한 경험을 전달하고자 했습니다. 라보토리는 이로써, 맑은 차와 함께 건낸 한 장의 편지를 전해주는 마음을 담아 더 현대 서울, 세이지 VIP 라운지만의 안온하고도 고유한 경험을 전달하고자 했습니다.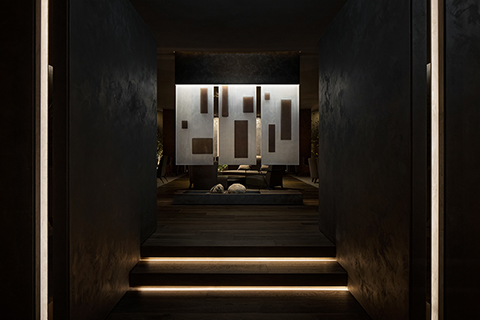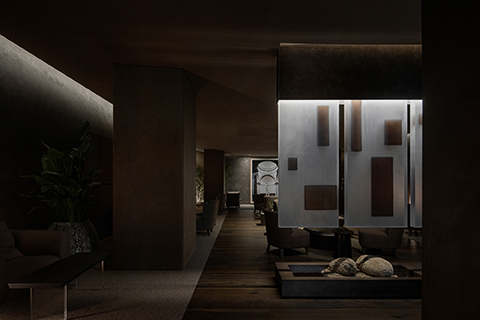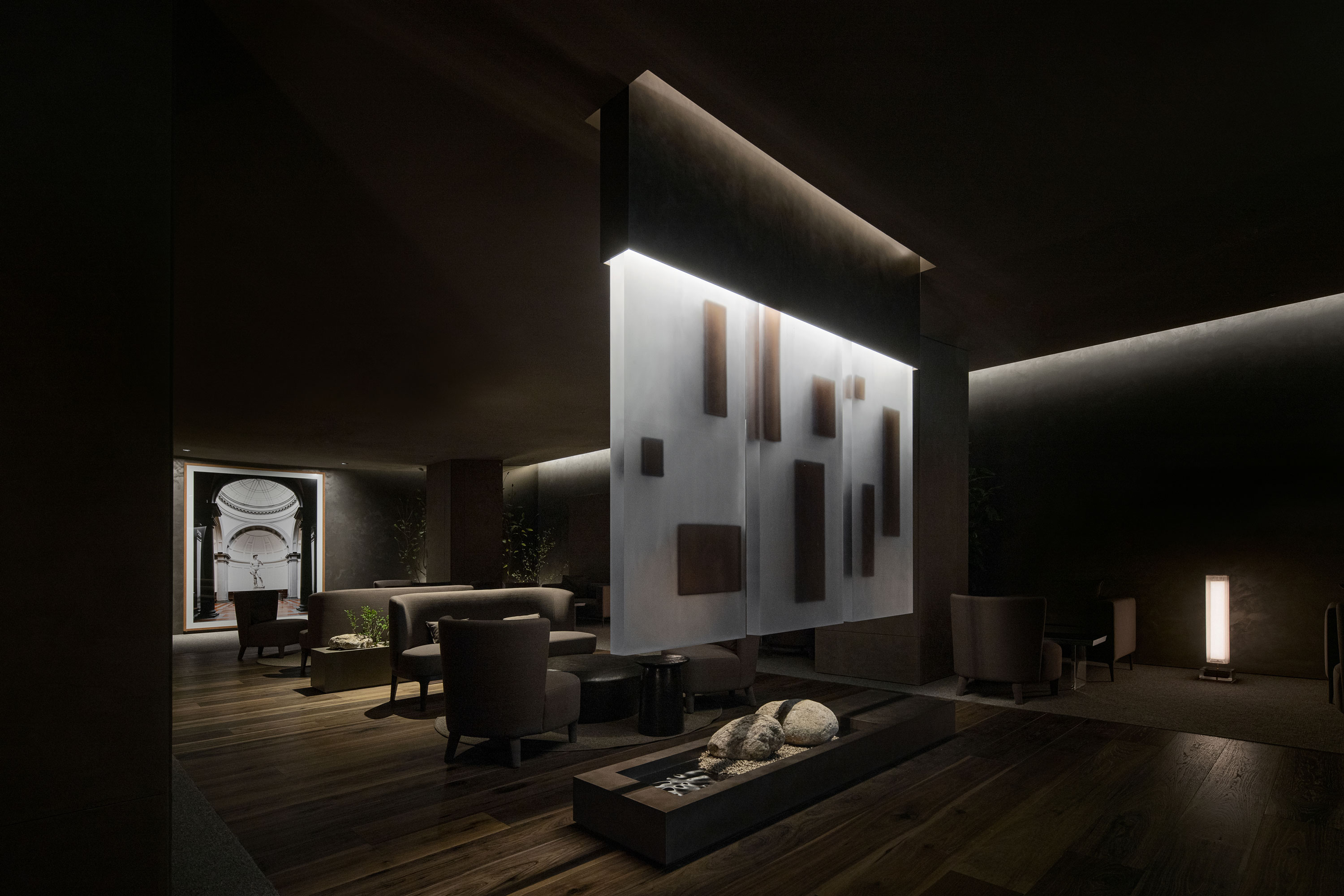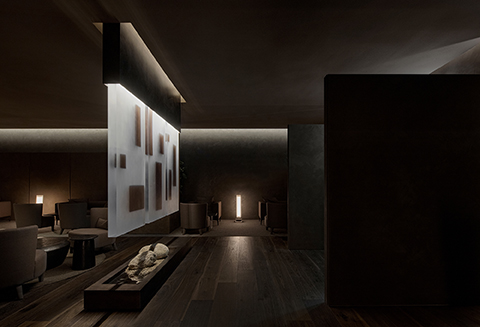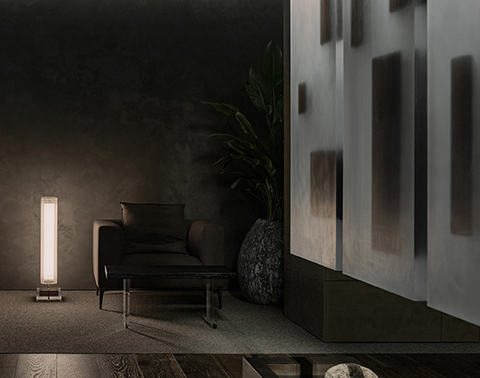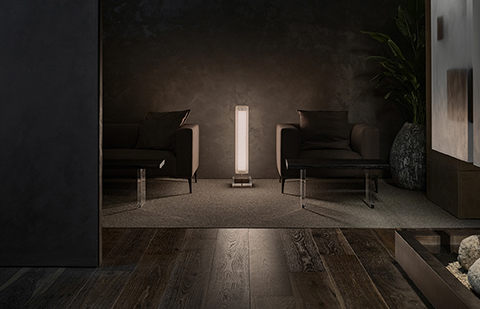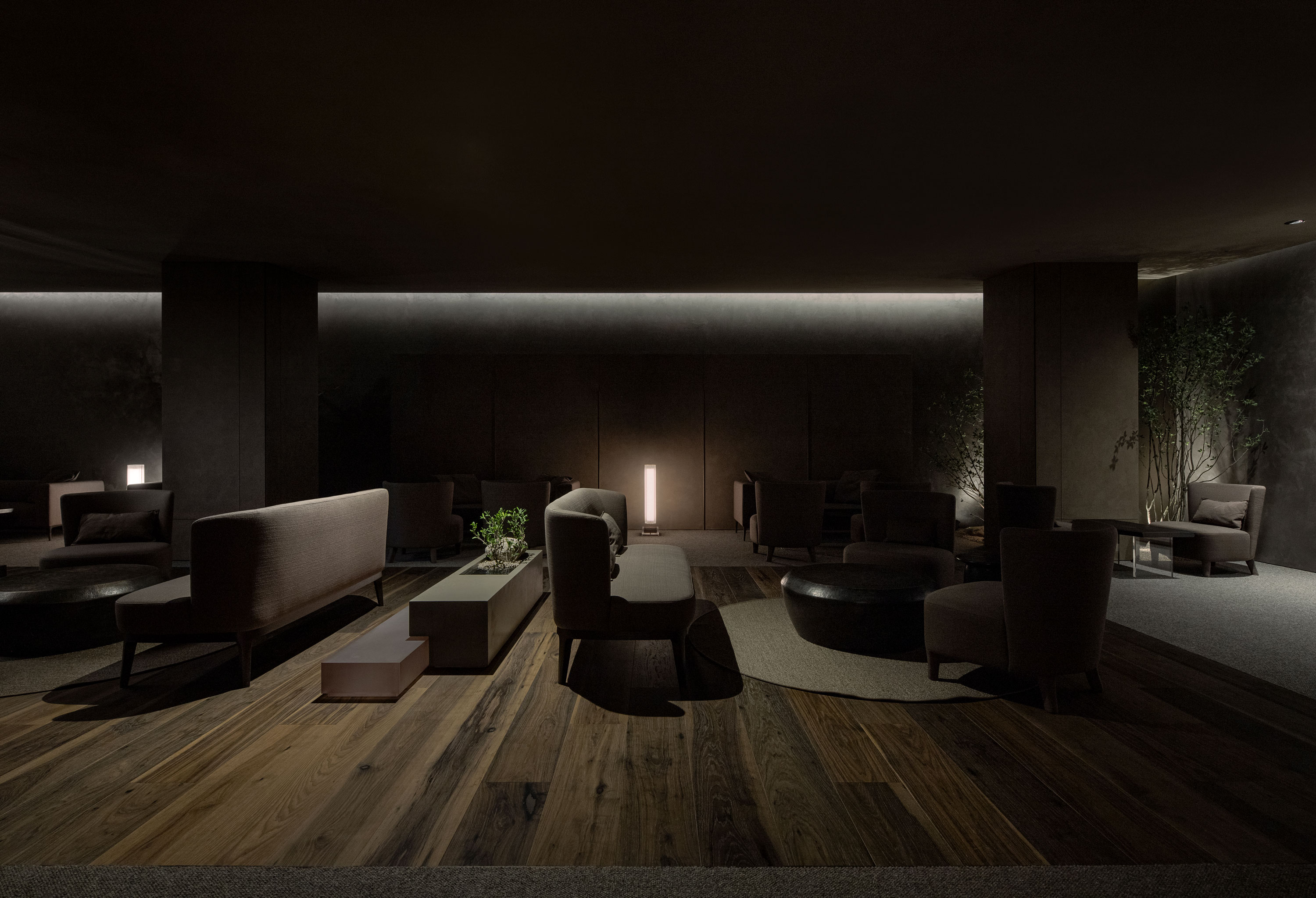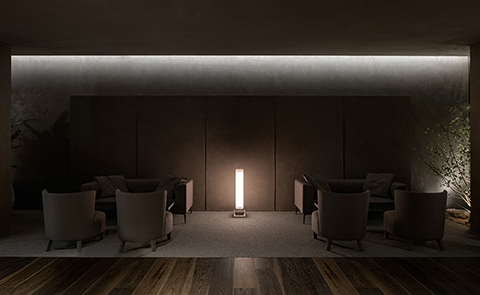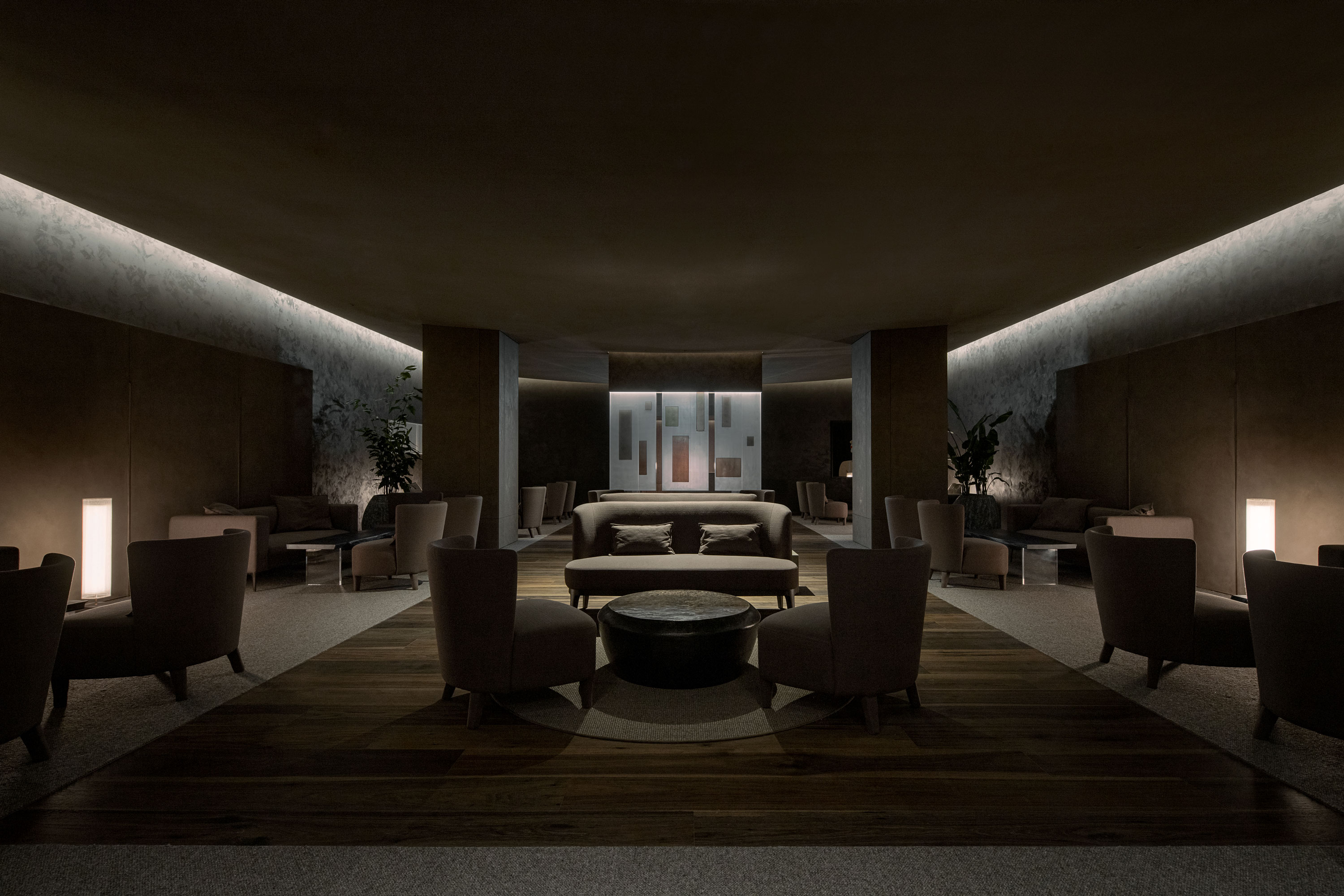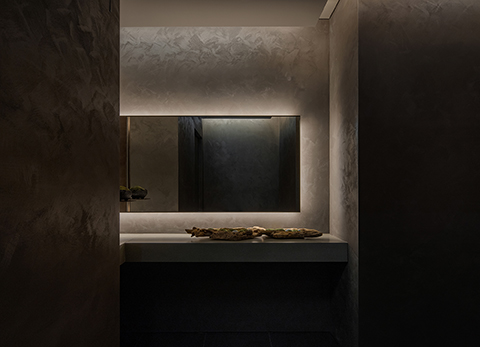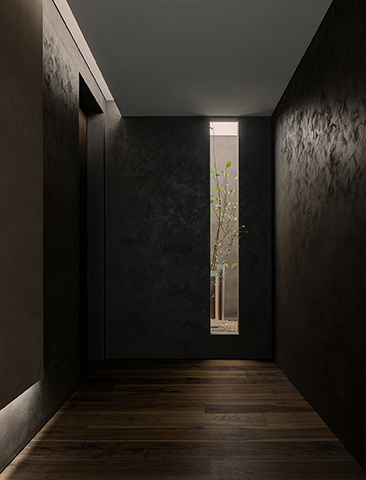 Design : LABOTORY
Location : 108, Yeouido-daero, Yeongdeungpo-gu, Seoul
Site area : 237.4㎡ / 71.8py
Completion : 2021
Photographer : Yongjoon Chol
---
마실와이드 | 등록번호 : 서울, 아03630 | 등록일자 : 2015년 03월 11일 | 마실와이드 | 발행ㆍ편집인 : 김명규 | 청소년보호책임자 : 최지희 | 발행소 : 서울시 마포구 월드컵로8길 45-8 1층 | 발행일자 : 매일