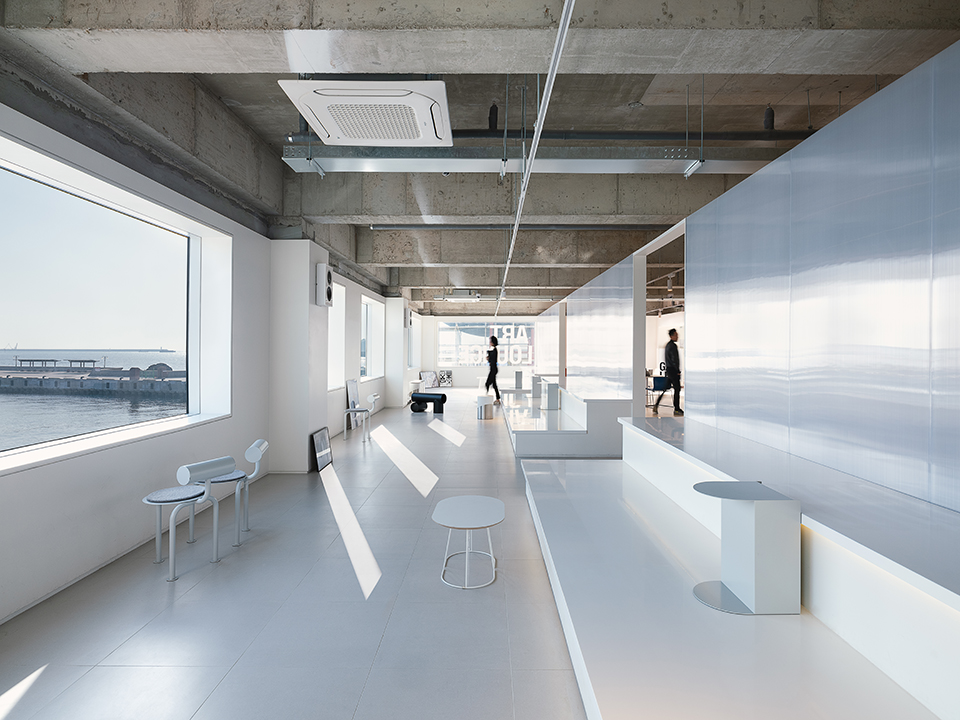 '스크랩(Scrab)'은 시시각각으로 변하는 독특한 산업 경관을 가진 부산의 남쪽 끄트머리, 영도에 위치한 갤러리카페이다.
내부공간은 카페, 전시공간, 디자인 편집숍, 실내관람석 등 다양한 프로그램을 담아내는 복합문화공간으로서 전통적 전시방식인 화이트 큐브의 기본적인 요소인 '흰 벽'의 반복적인 사용과 재료의 변화를 통해 계획되었다. 내부공간은 흰 벽으로 이루어진 미로와 같이 설계되어 석고보드, 폴리카보네이트, 선반, 유리 등 질감을 가지는 다양한 흰벽들로 구성되어 있으며, 이 벽들은 다양한 작가들의 작품들을 위한 전시홀, 캔버스, 선반으로 구성되어 여러 가지 행위들을 담아낼 수 있는 공간으로 계획되었다.관람객들은 이 공간을 거닐며 벽들 사이의 개구부를 통해 바다, 항구, 산업의 풍경들을 점진적으로 경험하고, 이러한 경험을 통해 관람객, 작가, 예술품의 관계를 새로운 방식으로 기억하게 된다.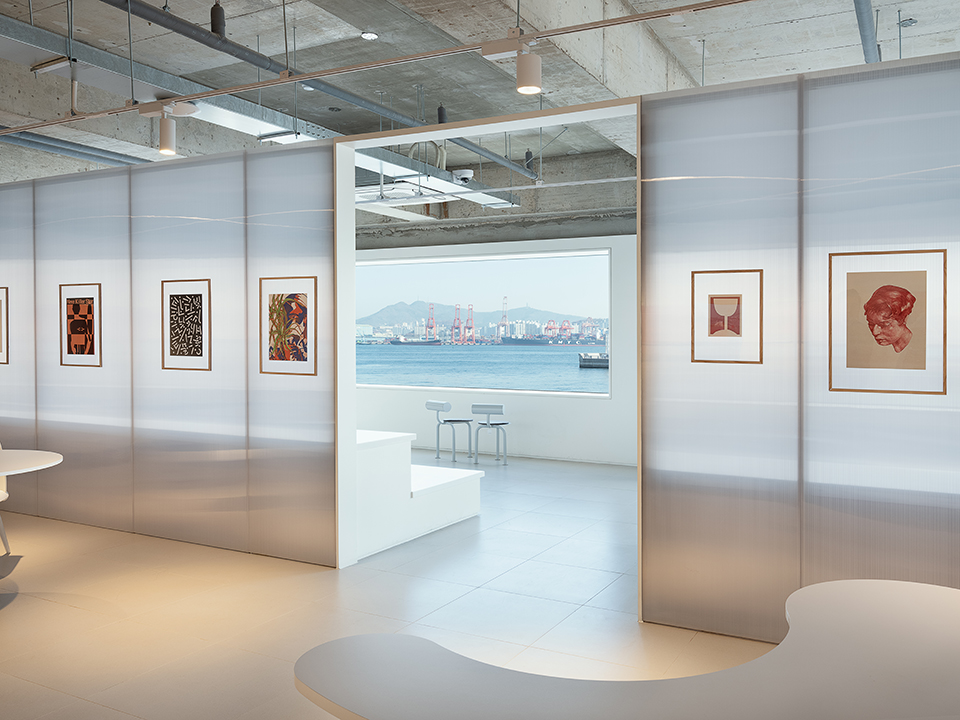 Scrab is a gallery cafe located in Yeongdo, the southern edge of Busan, with a unique industrial landscape that changes every moment. The interior space is a complex cultural space that contains various programs such as cafes, exhibition spaces, design editing shops, and indoor viewing seats, and was planned through repeated use of the white wall, which is the basic element of the traditional exhibition method. The interior space is designed like a maze of white walls, and consists of various textured white walls such as gypsum boards, polycarbonates, shelves, and glass, which are designed to feature exhibition halls, canvases, and shelves for various artists.Visitors walk through this space and gradually experience the sea, ports, and industrial landscapes through the openings between the walls, and through this experience, they remember the relationship between visitors, writers, and artworks in a new way.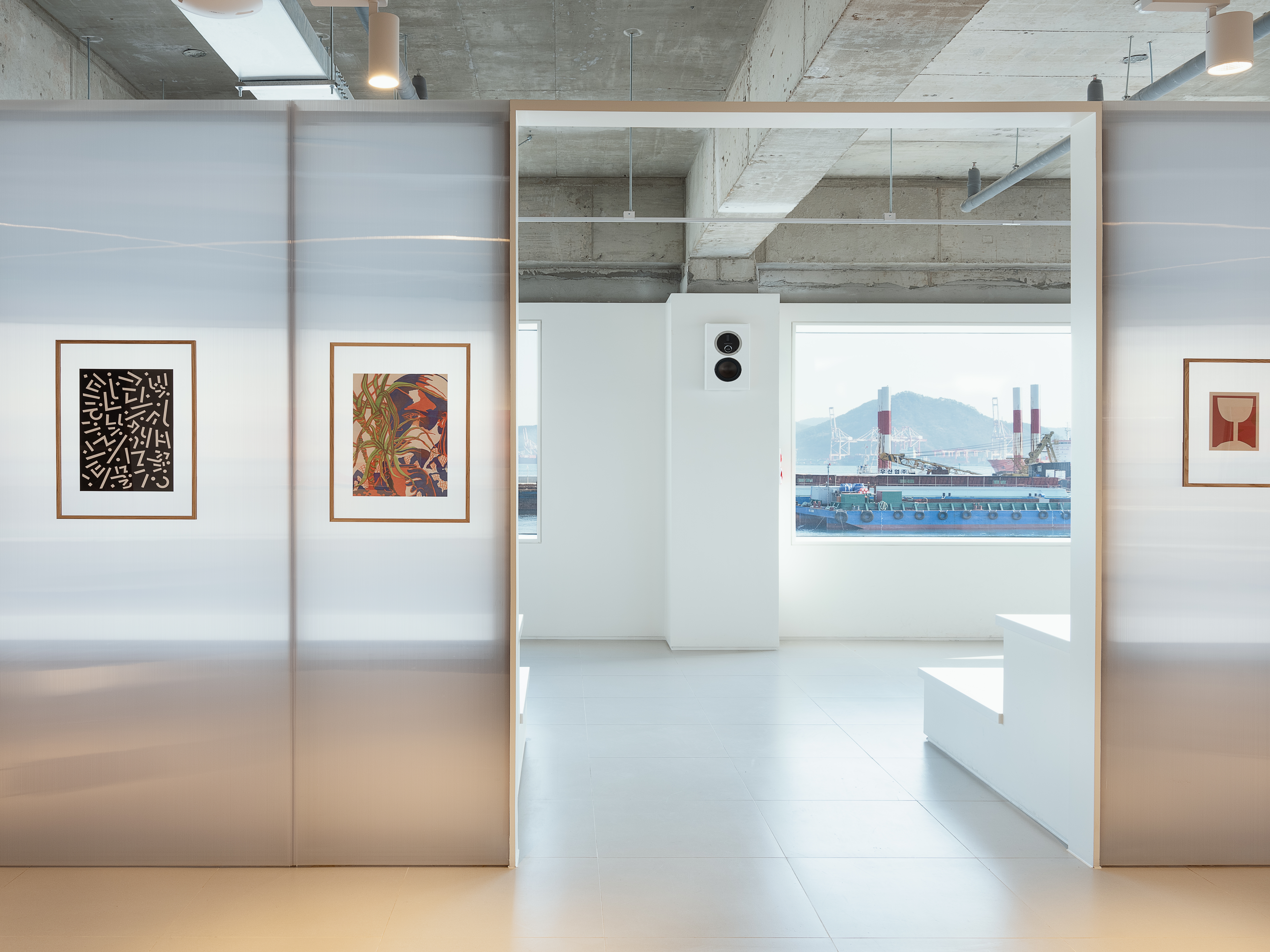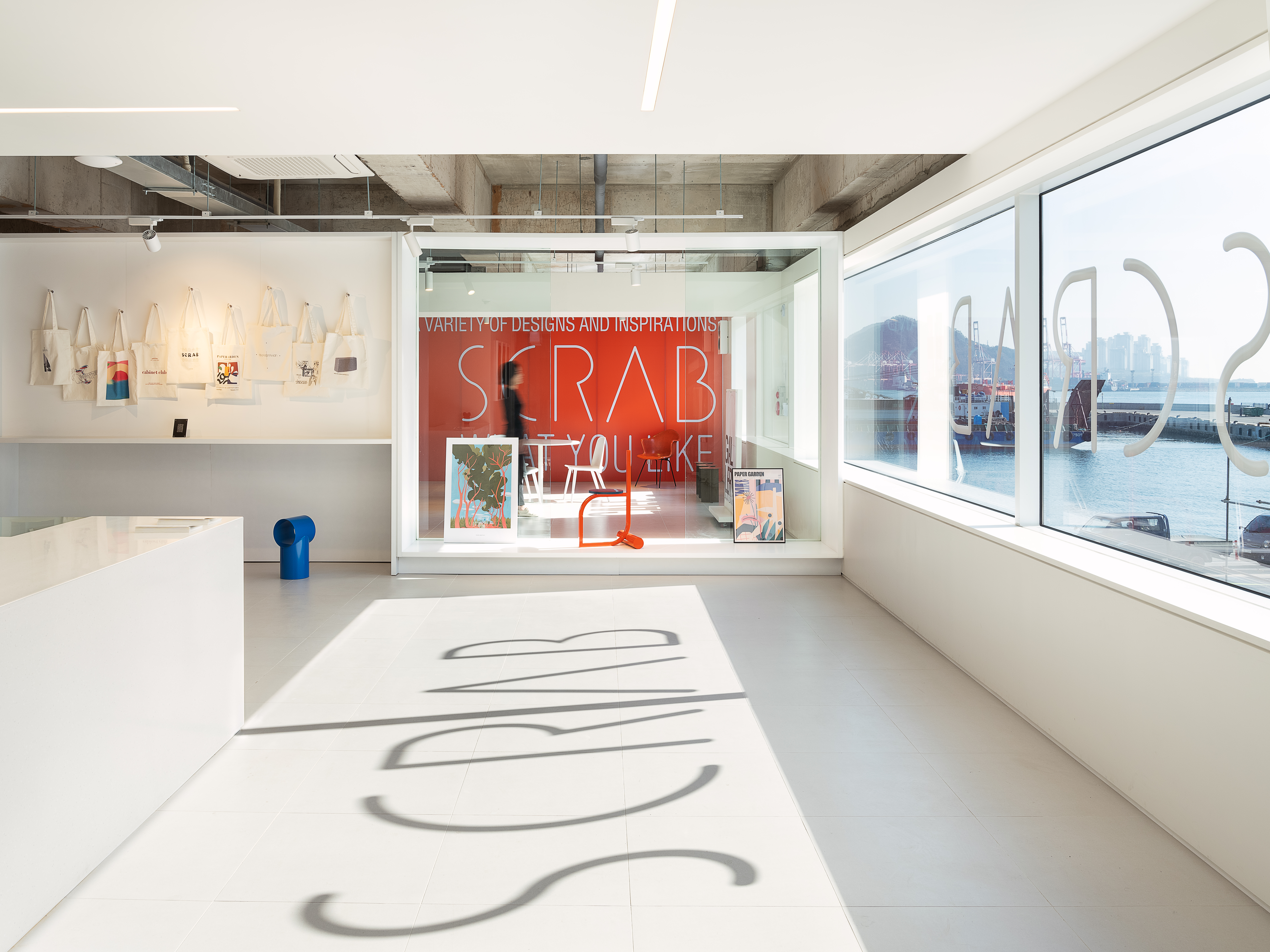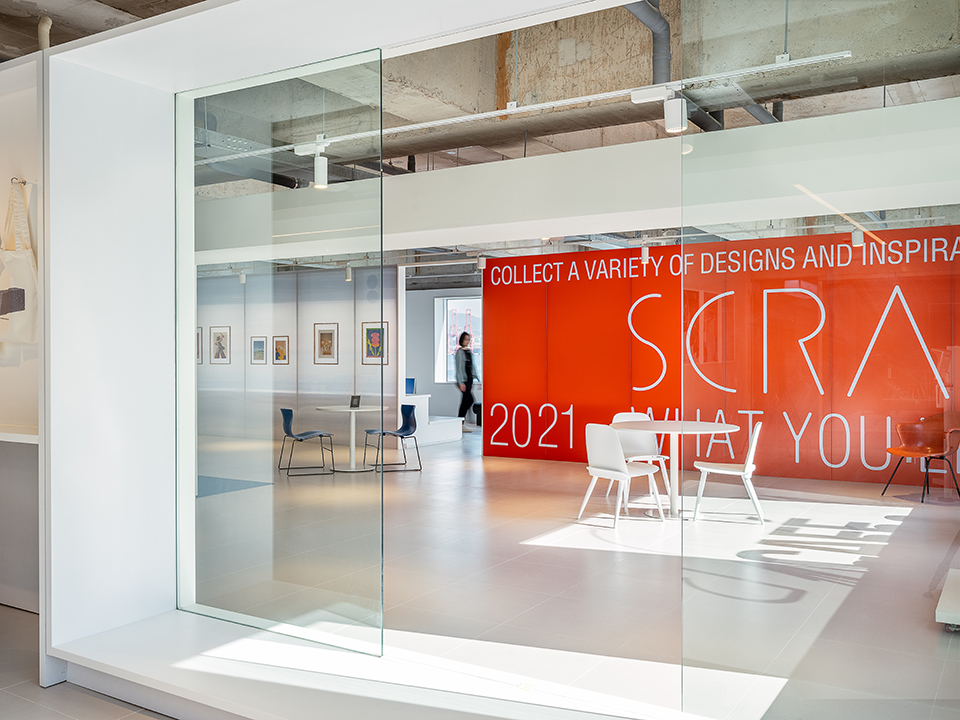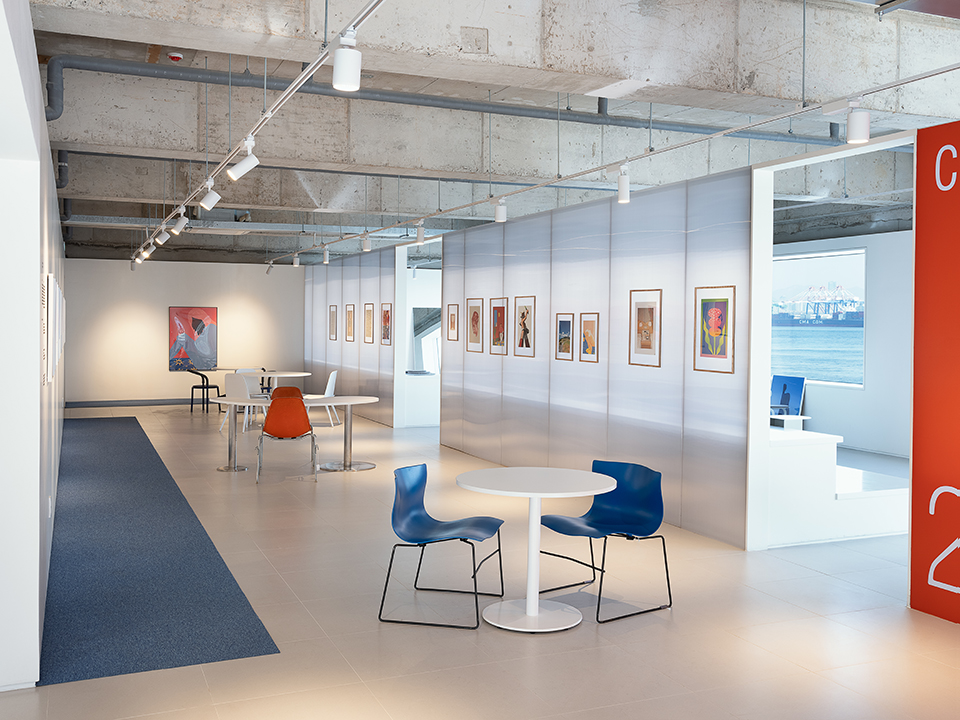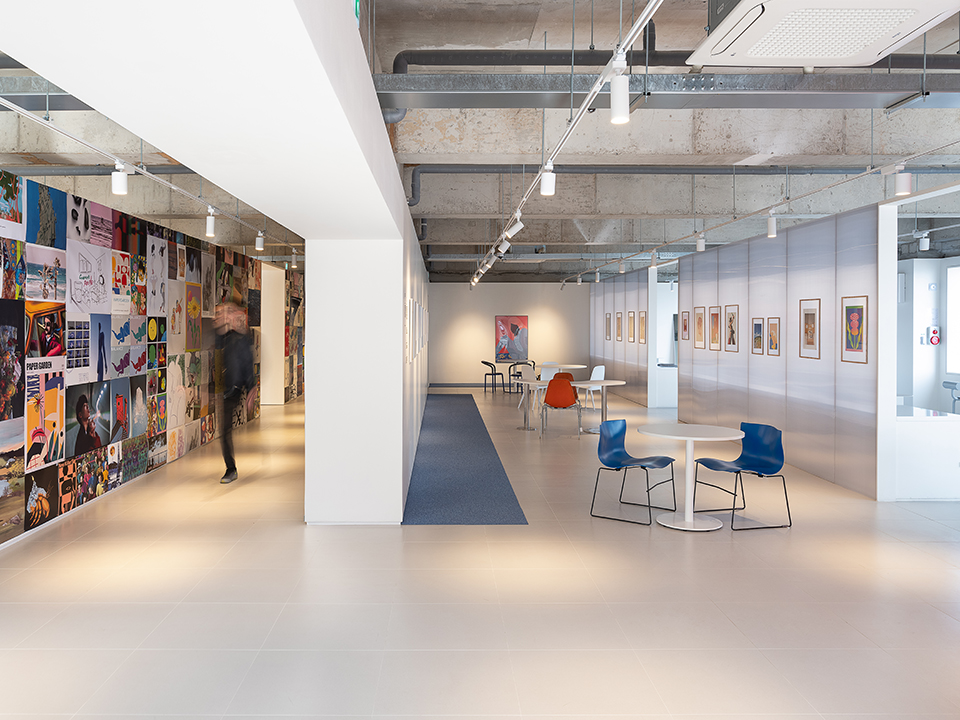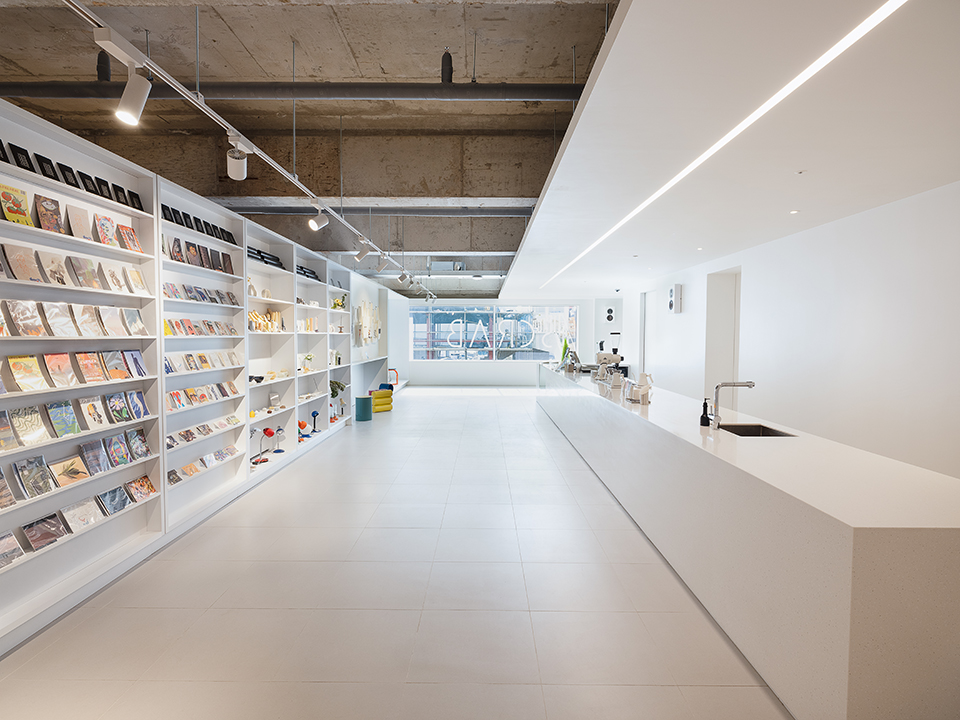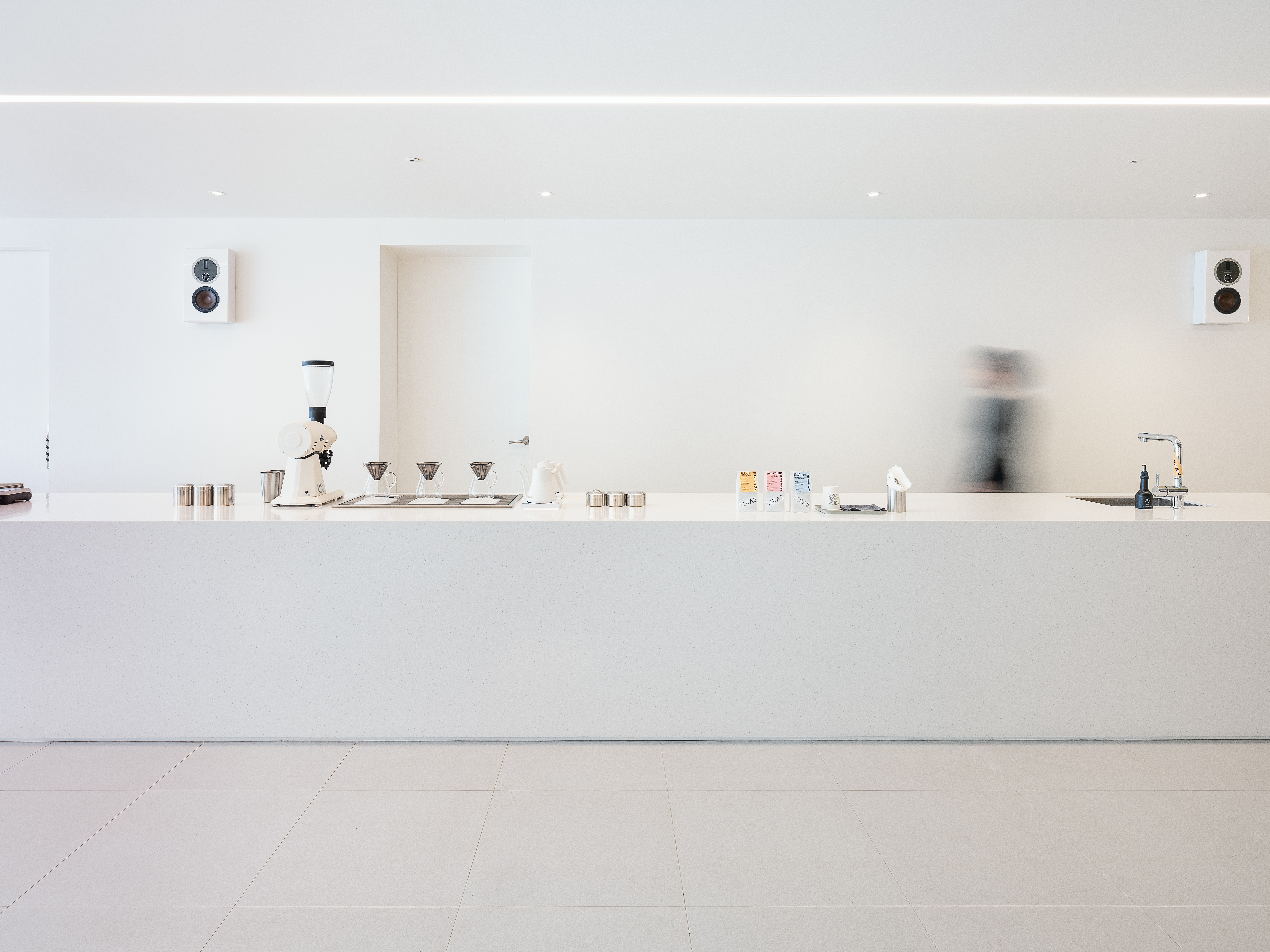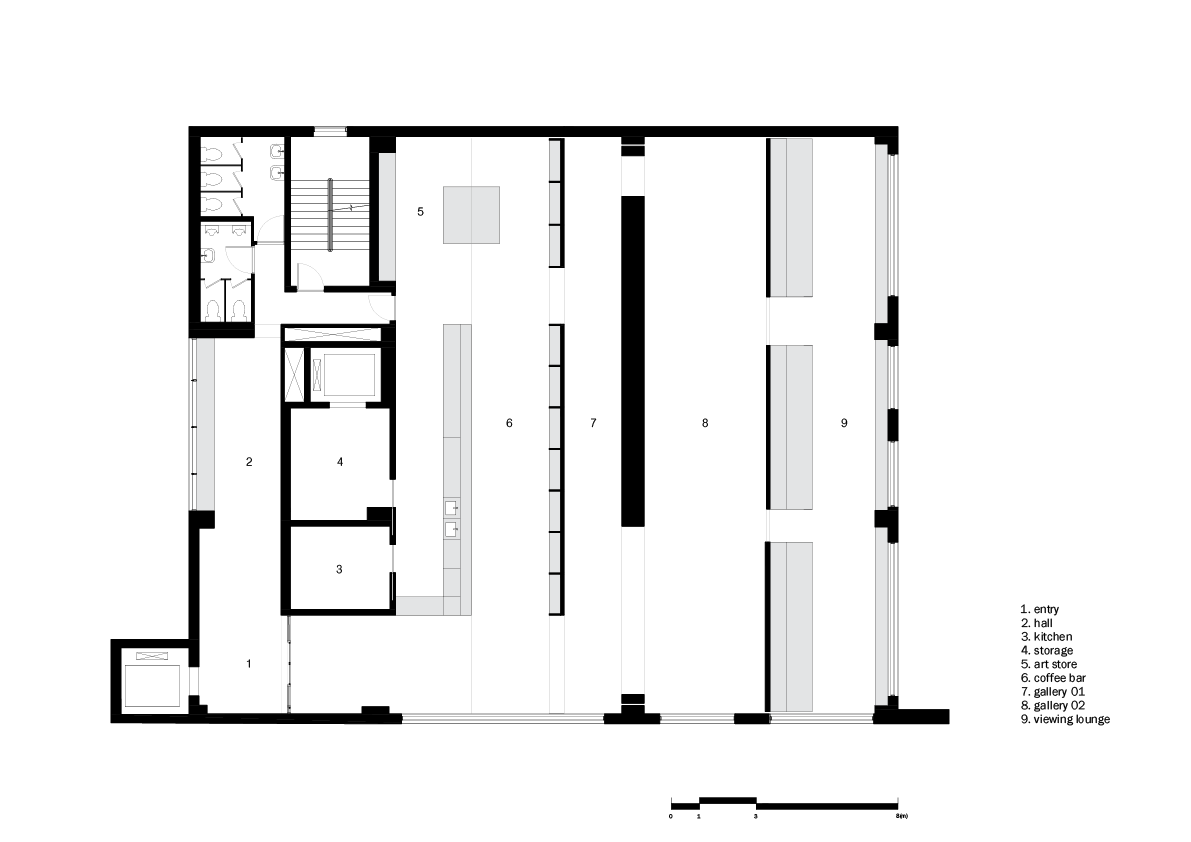 Design JeongChoiWorks
Location 35 2nd Floor, Haeyang-ro 247beon-gil, Yeongdo-gu, Busan, Republic of Korea
Gross floor area 360㎡
Principal architect Sylvia Soohee Choi_JeongChoiWorks
Project architect Daegeon Jeong, Sylvia Soohee Choi
Completion 2021
Construction 누림
Photographer Bojune Kwon
---
마실와이드 | 등록번호 : 서울, 아03630 | 등록일자 : 2015년 03월 11일 | 마실와이드 | 발행ㆍ편집인 : 김명규 | 청소년보호책임자 : 최지희 | 발행소 : 서울시 마포구 월드컵로8길 45-8 1층 | 발행일자 : 매일