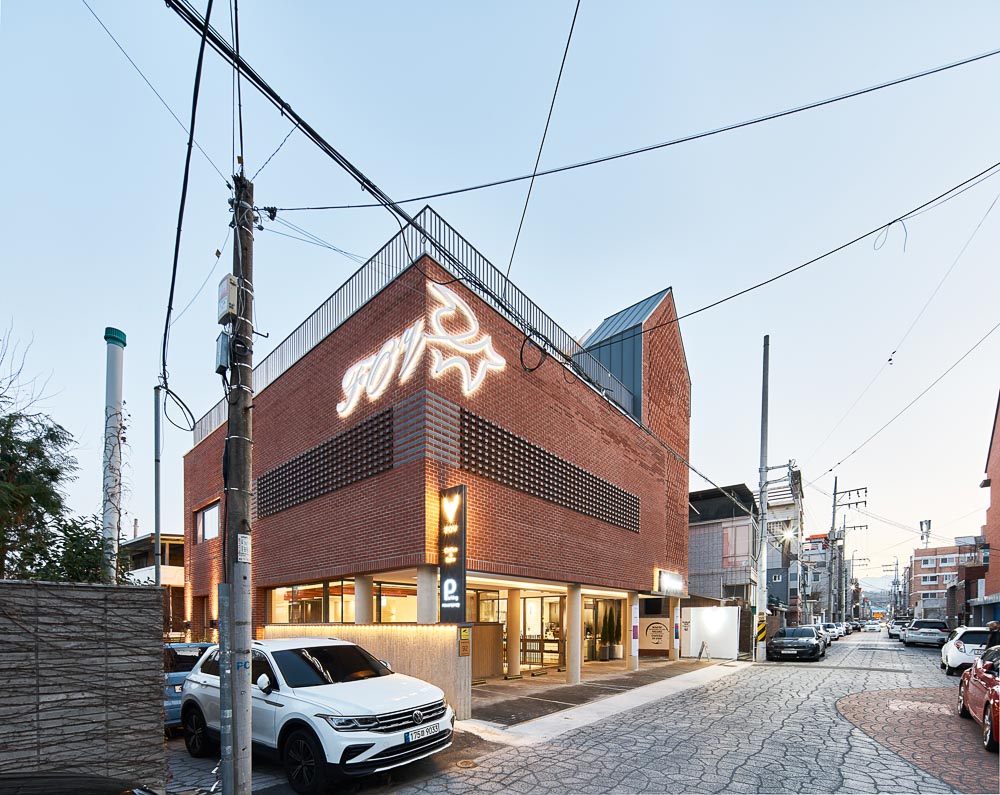 It was difficult to expect a scenery because it was located in a dense residential area, and it was necessary to consider the privacy protection of adjacent buildings. Also, as a result, we thought about solving the stuffy interior space. As we proceeded with the design, we naturally applied the exterior façade design with a courtyard flat and inconspicuous windows.
The outer space of the building and the first floor are connected, the second floor is cut off, and the courtyard, which opens up to the sky again on the third floor, plays a role in reconstructing an open space inside and outside the cafe through mutual intrusion. On a rainy day, it contains rain, and on a clear day, it contains the sky. The 3rd floor overlooking the courtyard is a private room with an independent terrace. It is a complex space that provides various functions different from those of the 1st and 2nd floors, such as neighborhood meetings, small groups, study sessions, meetings, movies and music.
FOV, as a complex cultural space, allows anyone to comfortably appreciate art works in downtown residential areas without having to visit a gallery. FOV will continue to function as a space where you can enjoy a cup of coffee, communicate with each other, and enjoy culture, while playing the role of a medium that can revitalize old residential areas.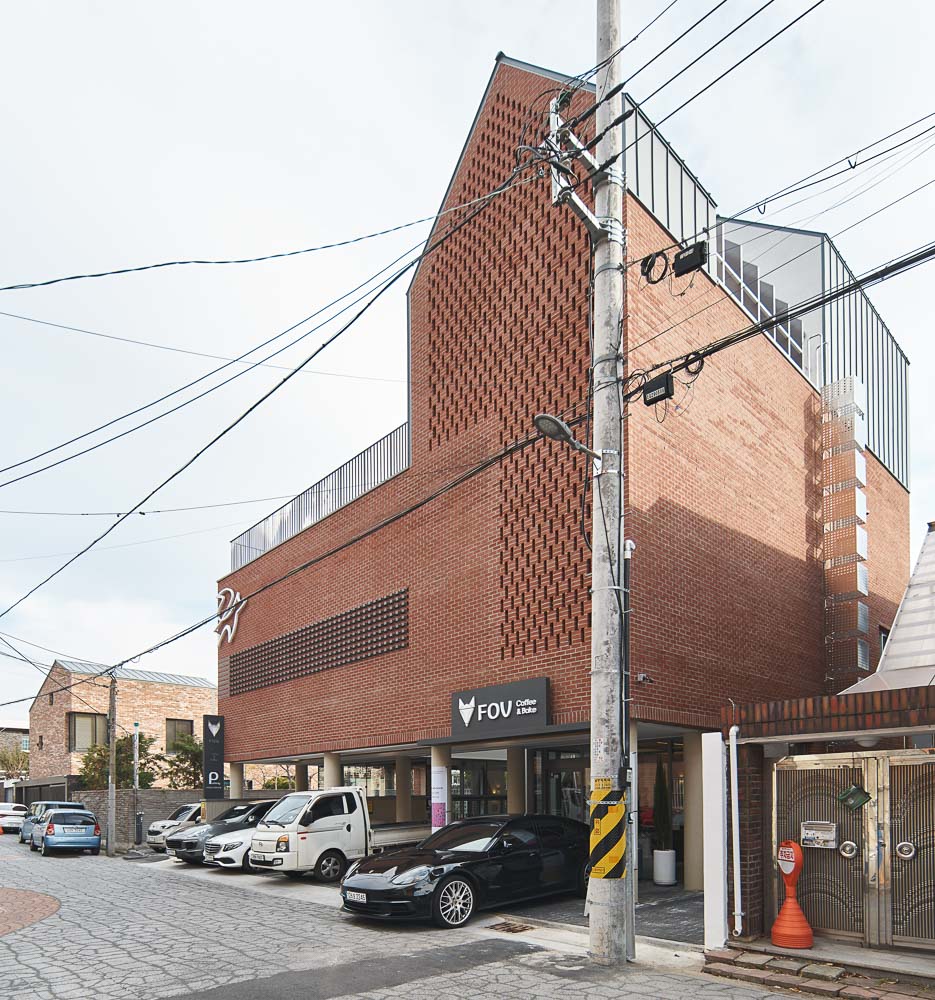 비와 하늘을 담는 주택가 복합문화공간, 갤러리카페 포브
포브는 여우골이라 불리는 대구 범어동의 오래된 주택가에 위치한 복합문화공간이다. 밀집된 주택가에 자리 잡고 있어 경관을 기대하기 힘들었고, 인접한 건물의 프라이버시 보호에 대한 고려가 필요했다. 또한, 그로 인해 답답해 보이는 내부 공간을 해결하기 위해 고민했다. 디자인을 진행해 나가면서 자연스럽게 중정형 평면과 잘 드러나지 않는 창을 가진 외부 파사드 디자인을 적용했다.
건물의 외부 공간과 1층은 연결되고, 2층은 단절되며, 3층에서 다시 하늘로 열리는 중정은 카페 내외부 공간이 서로 상호관입되고, 내부로 열린 공간을 다시 구축하는 역할을 한다. 비가 오는 날은 비를 담고 맑은 날에는 하늘을 담는다. 중정이 내려다보이는 3층은 독립된 테라스를 갖는 프라이빗 룸으로 반상회, 소모임, 스터디, 회의, 영화 및 음악 감상 등 1, 2층과 다른 여러 기능을 제공하는 복합적인 공간이다.
복합문화공간으로서의 포브는 갤러리를 굳이 찾지 않아도 도심 주택가에서 누구나 쉽게 미술 작품을 편안하게 감상할 수 있다. 앞으로도 포브는 커피 한 잔의 여유와 서로 소통하며 문화를 즐길 수 있는 공간으로 기능하면서, 오래된 주택가에 활력을 불어넣을 수 있는 매개체의 역할을 수행할 것이다.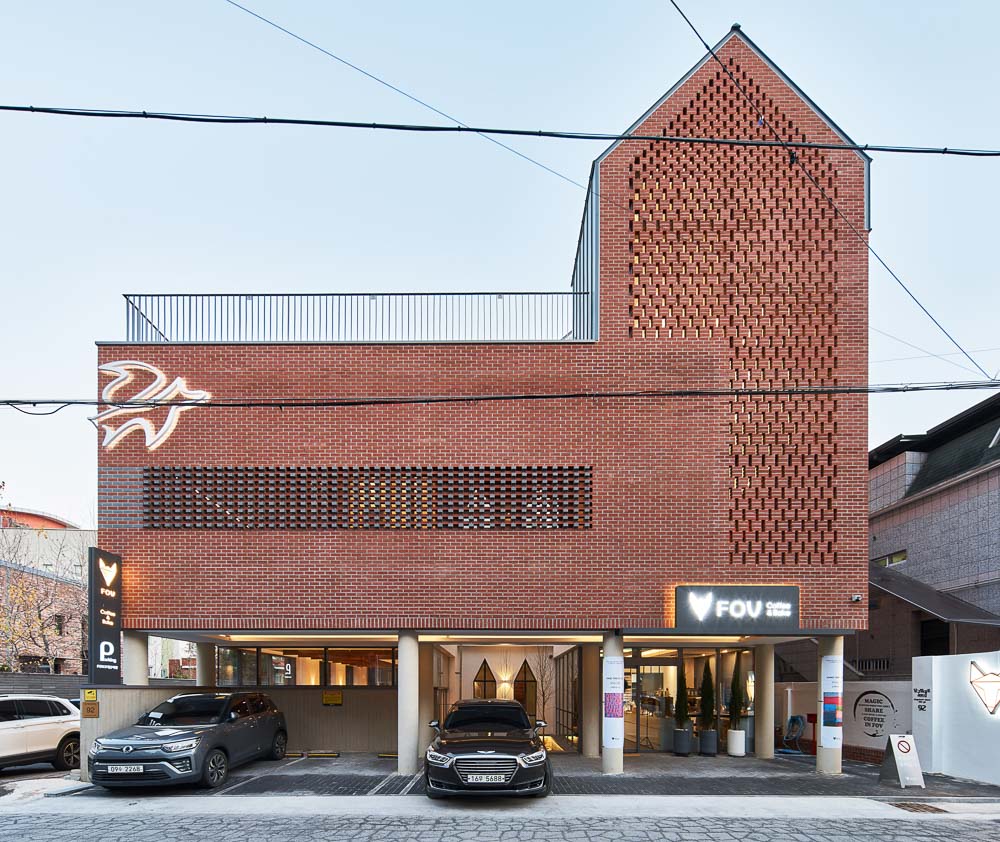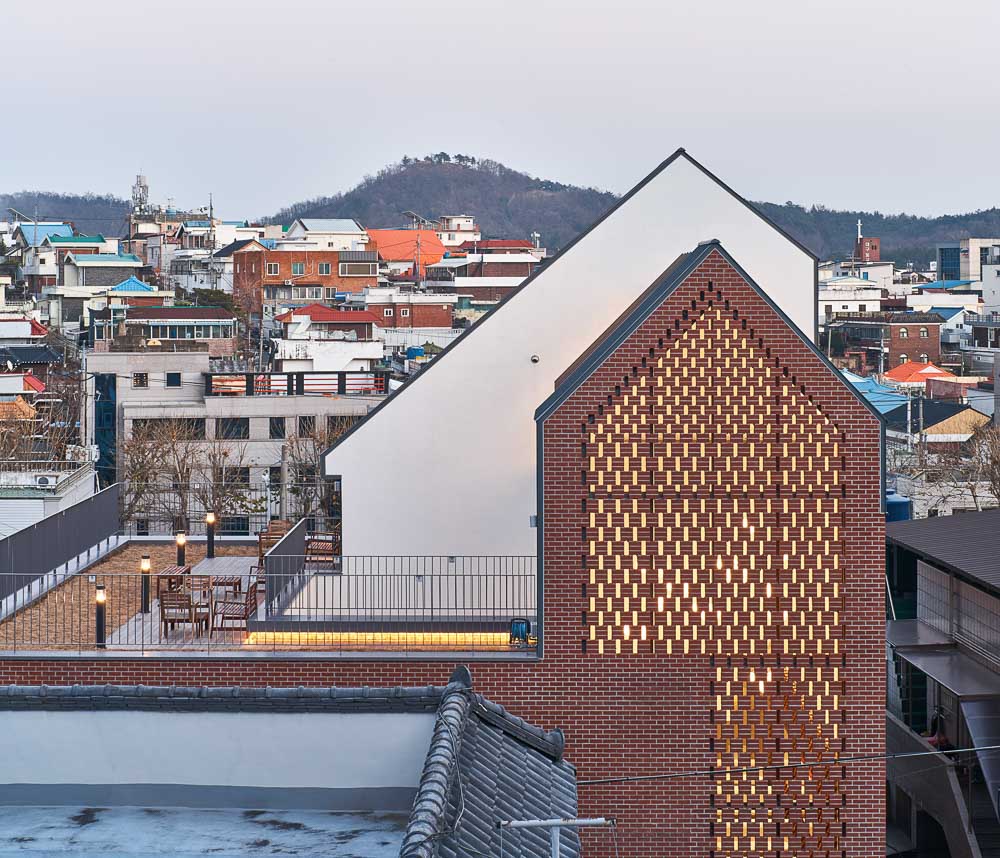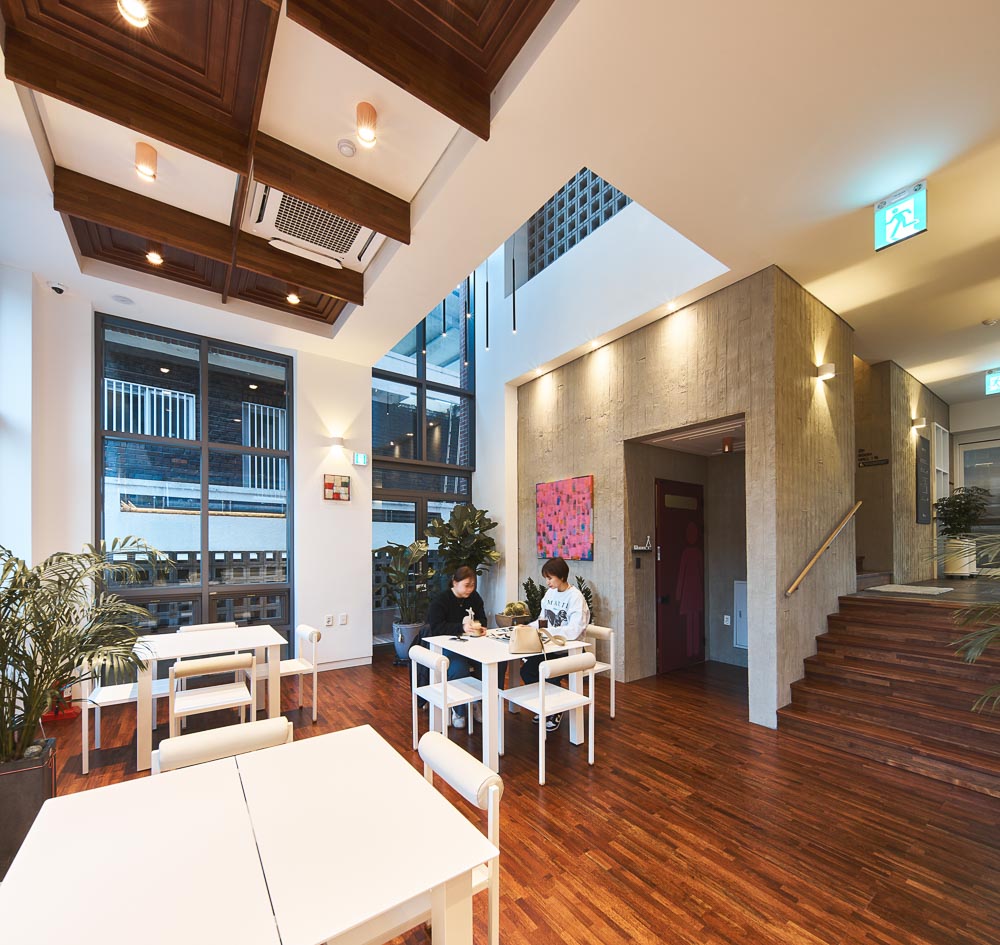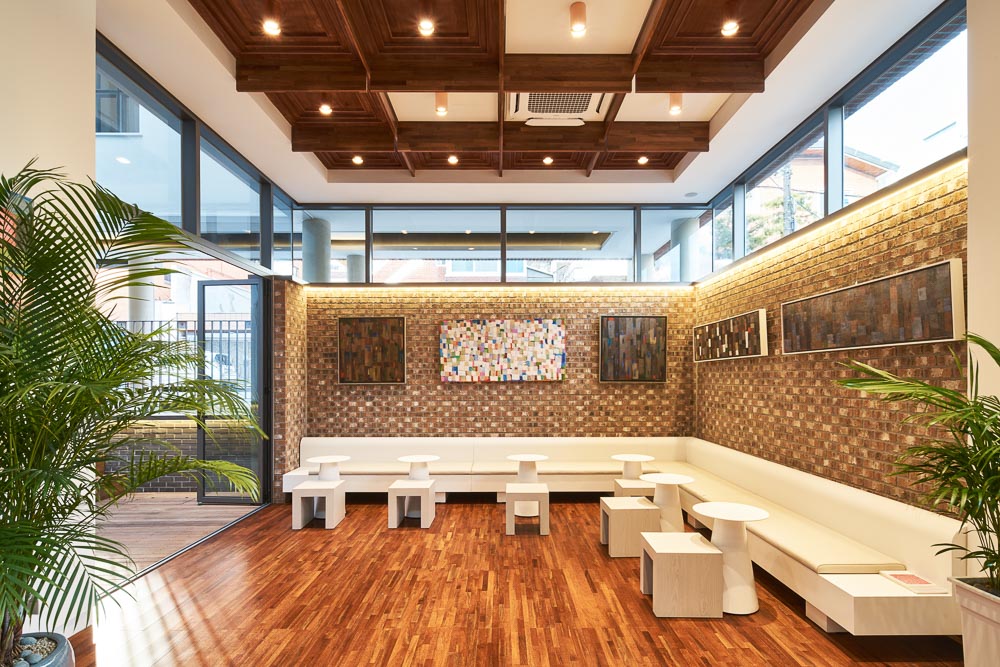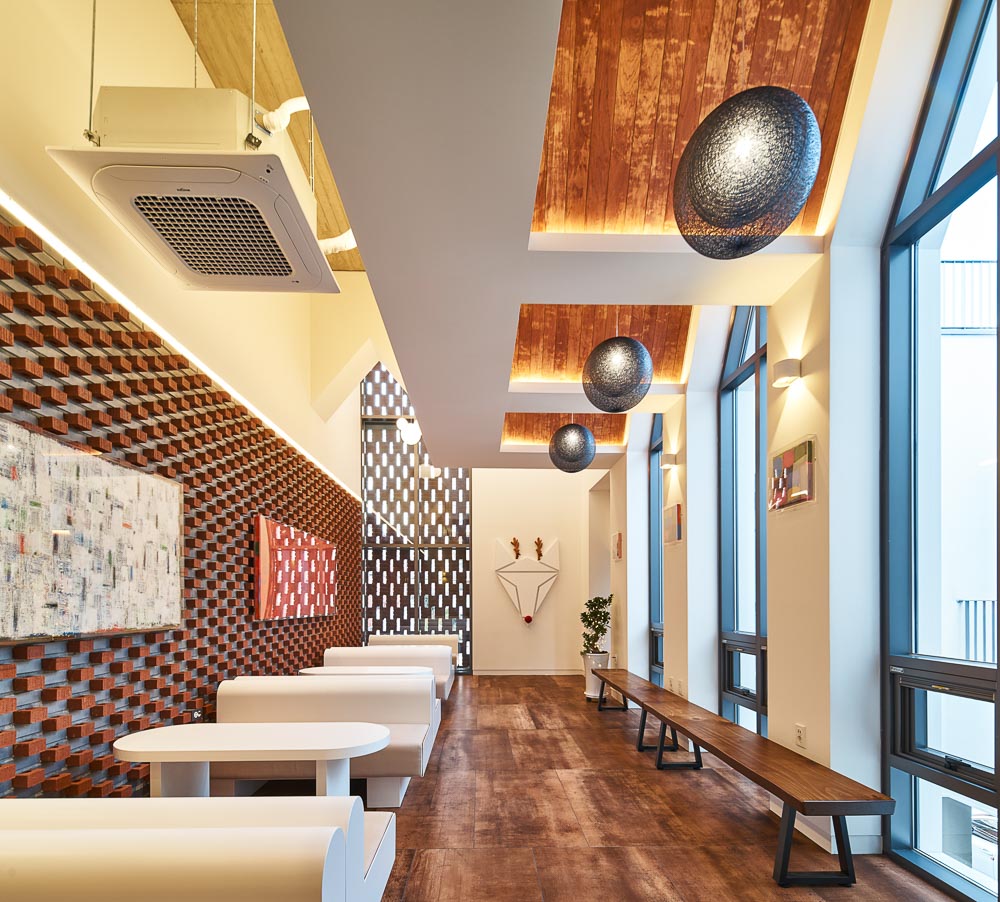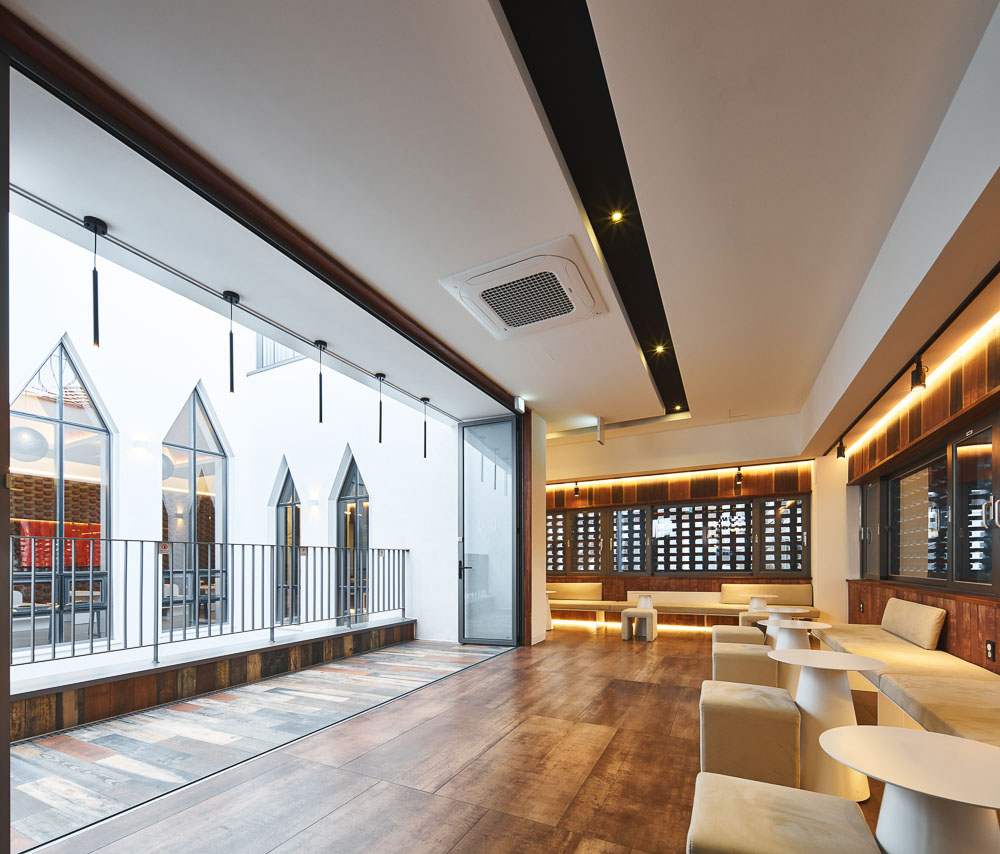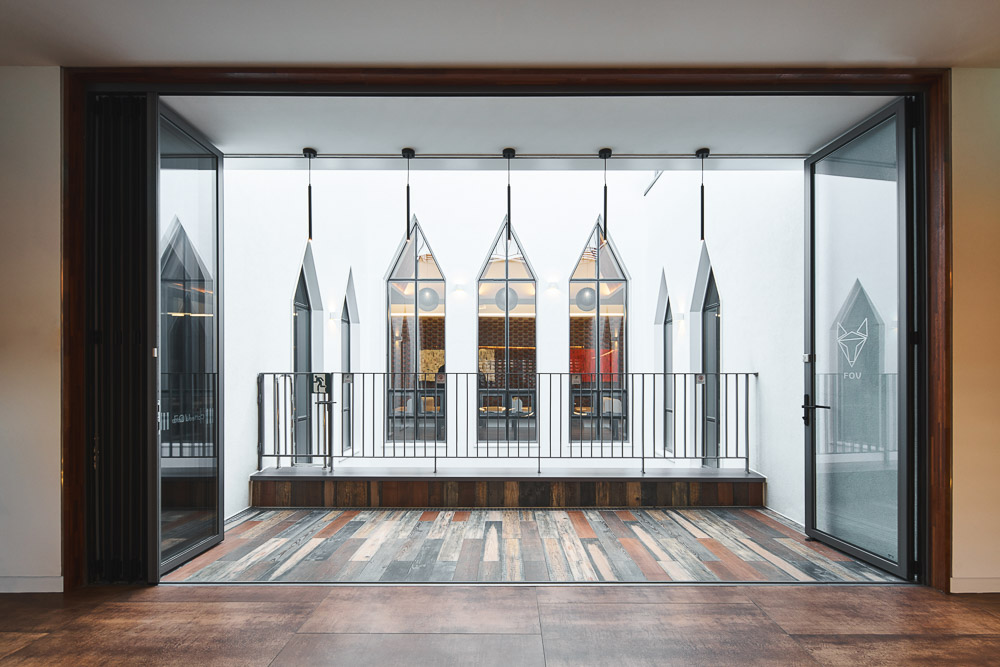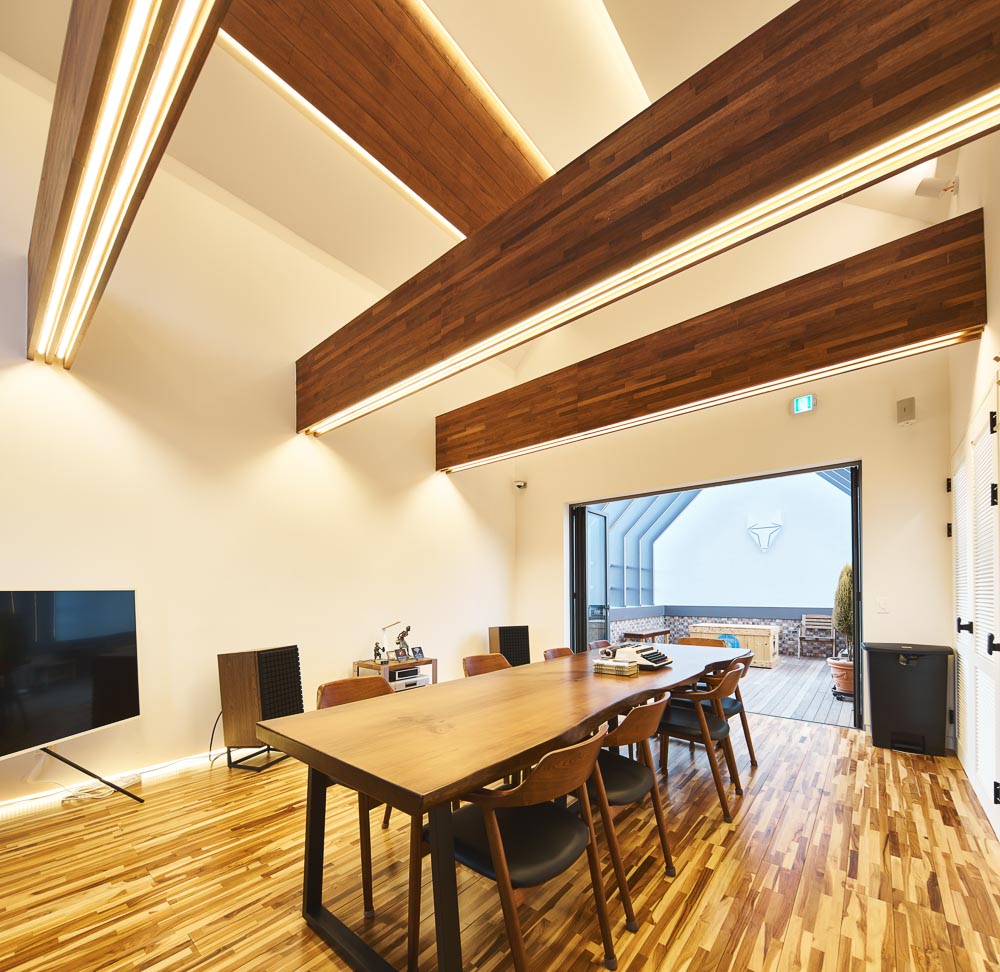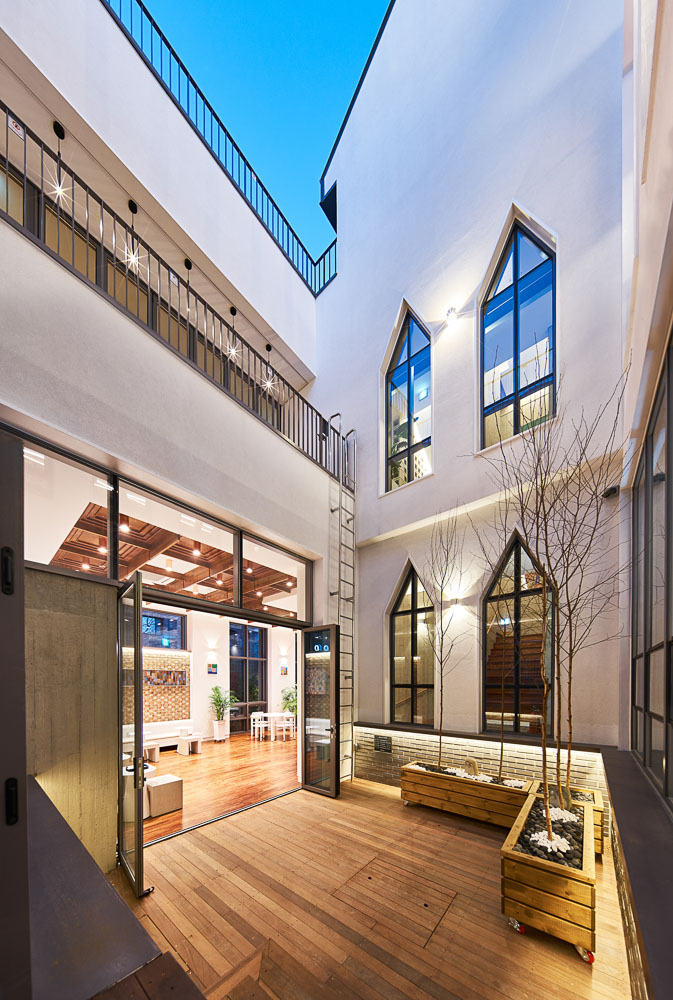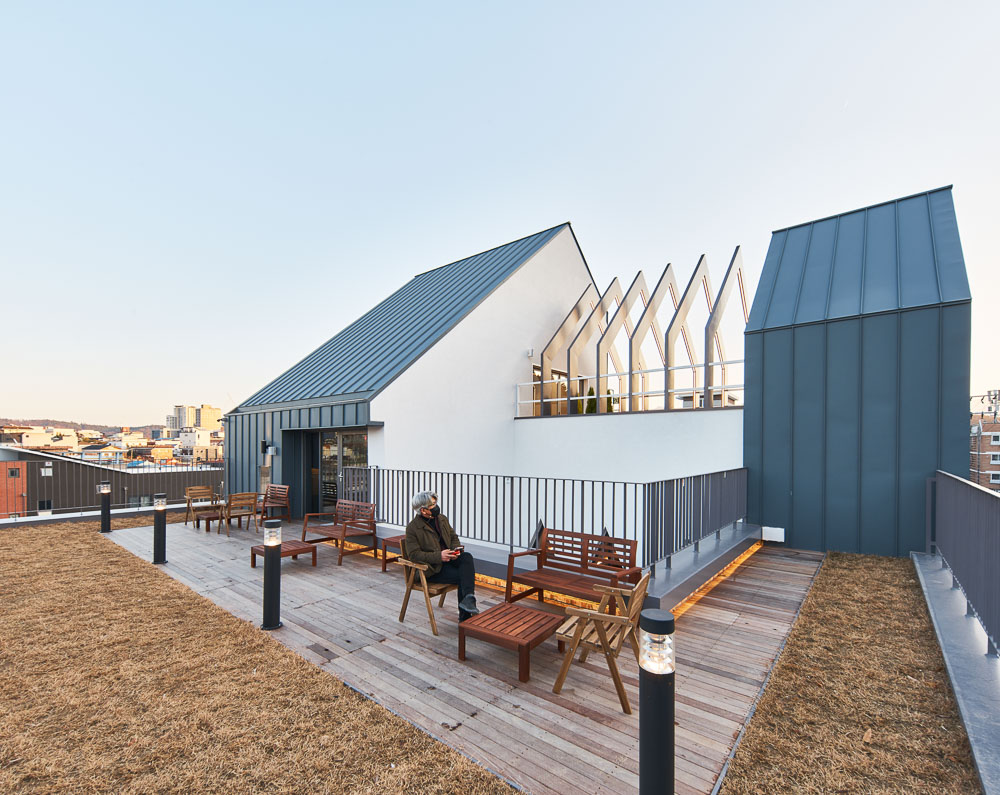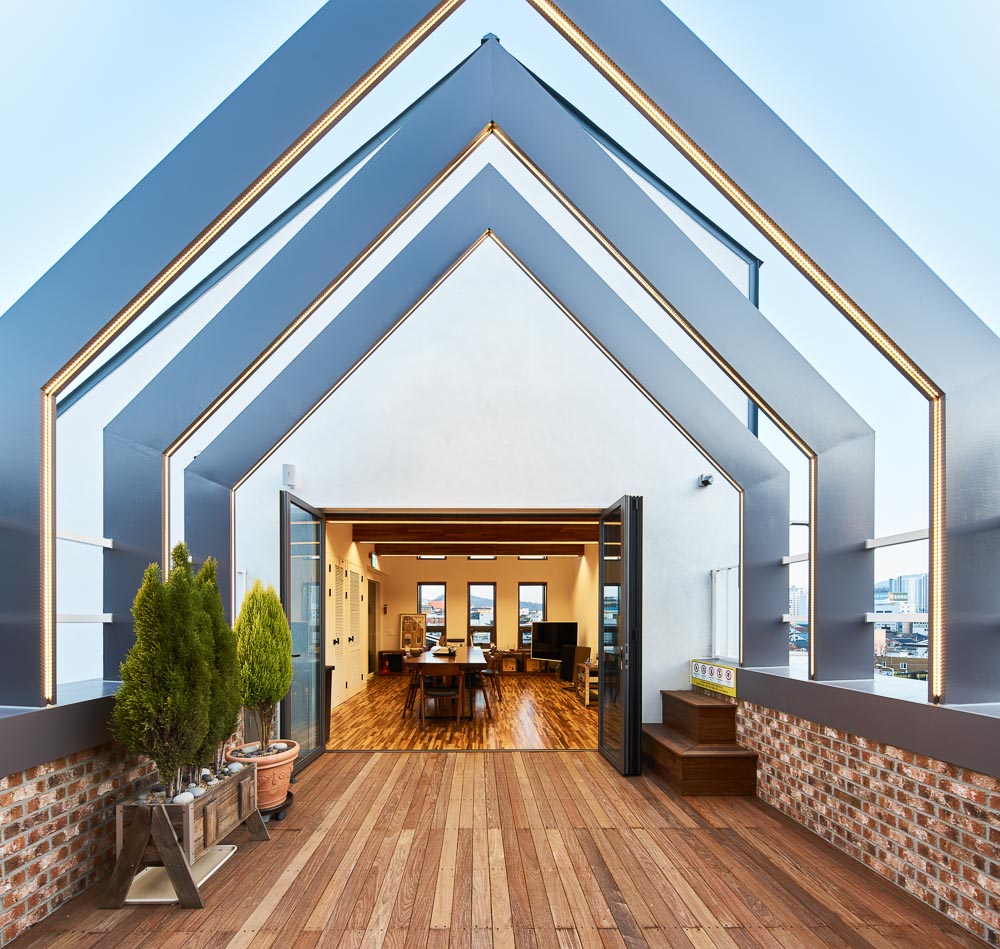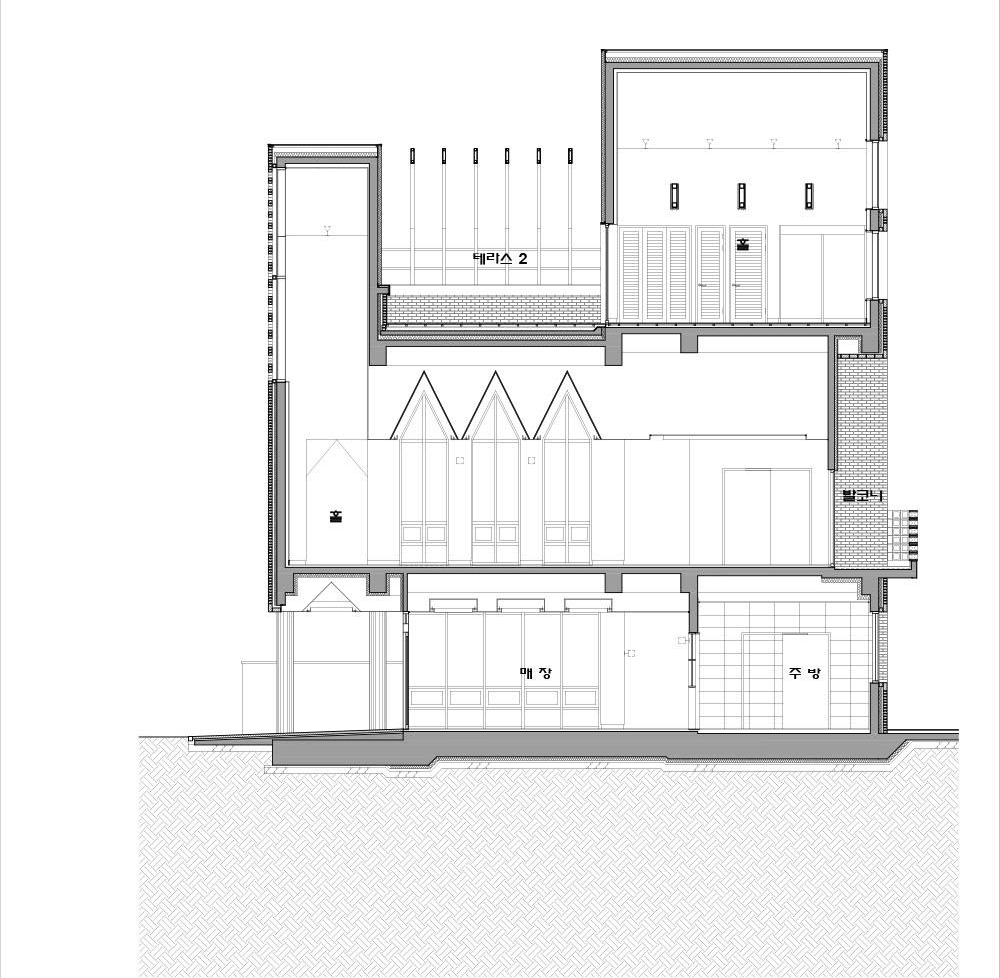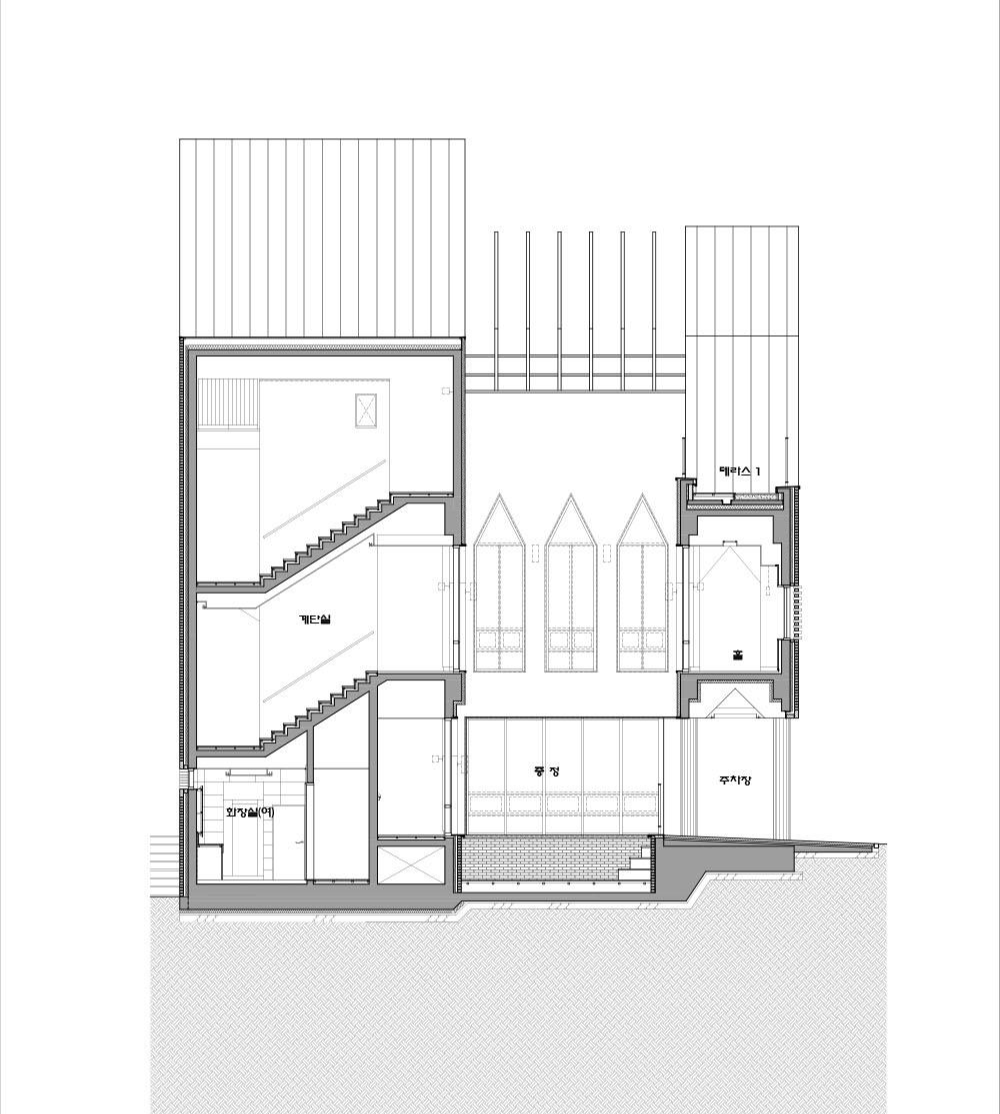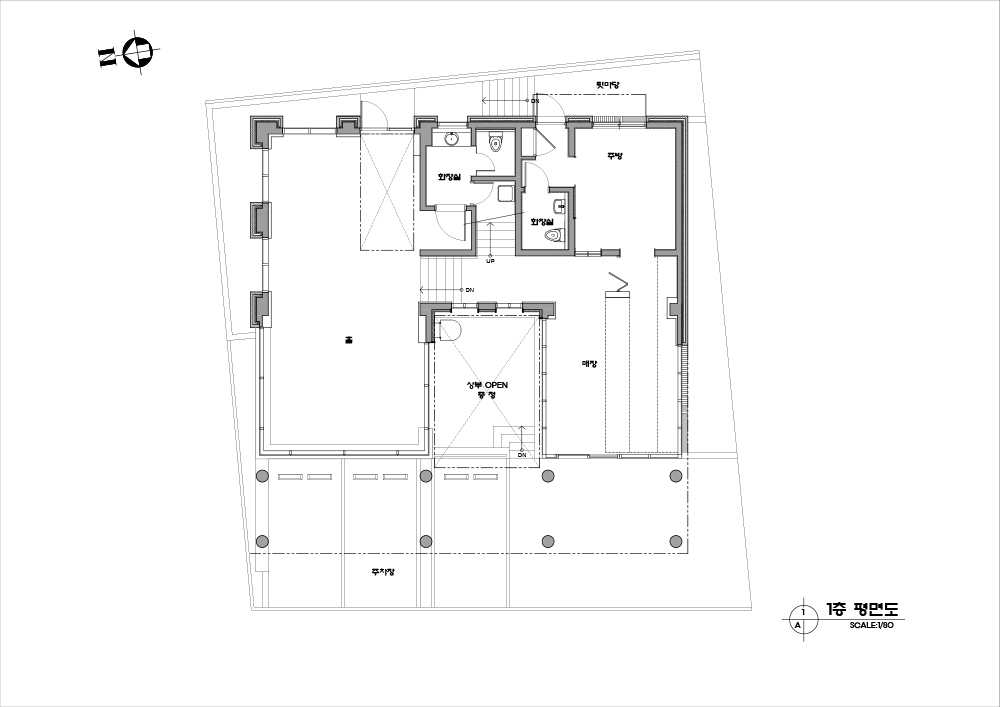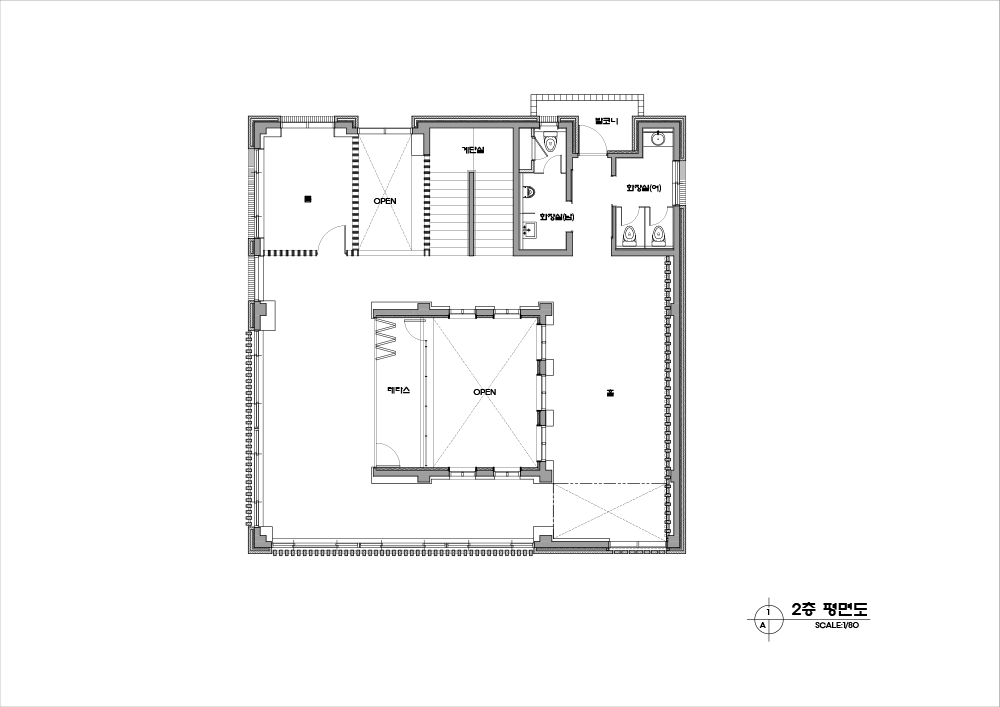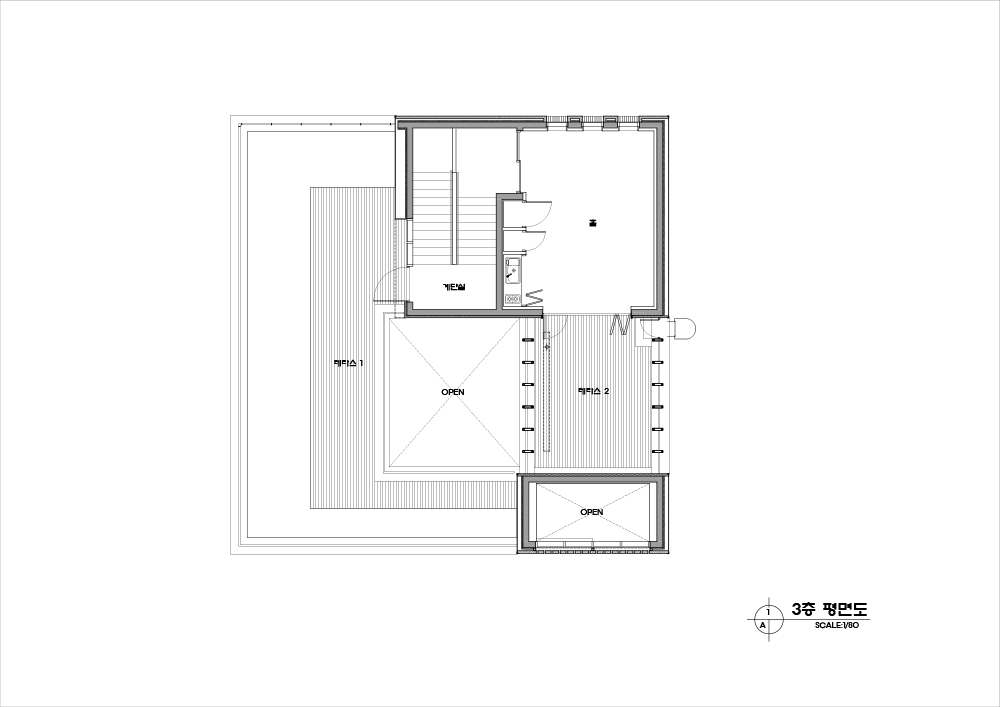 Architects SEO-ONE ARCHITECTURE&INTERIOR | 건축사사무소 서원
Location Bumeo-Dong, Suseong-Gu, Daegu, Republic of Korea
Program Neighborhood living facilities
Site area 303.5㎡
Building area 181.55㎡
Gross floor area 357.87㎡
Building scope 3F
Building to land ratio 59.82%
Floor area ratio 117.91%
Design period 2020. 6 - 12
Construction period 2020. 12 - 2021. 10
Completion 2021.10
Principal architect / Project architect Kijun Sung
Design team Mihyun Lee, Jisoo Sung
Interior Kijun Sung
Structural engineer (Wooseok Architectural Structure En) Daehong Kwon
Mechanical engineer (EVERY MECHANICAL ENGINEERS) Seungju Lee
Construction (Bumhan construction Co.Ltd) Cheolho Han
Client (Changsu D&C) Kideuk Kwon
Photographer Yongsu Kim
해당 프로젝트는 건축문화 2022년 1월호(Vol. 488)에 게재되었습니다.
The project was published in the January, 2022 recent projects of the magazine(Vol. 488).
---
마실와이드 | 등록번호 : 서울, 아03630 | 등록일자 : 2015년 03월 11일 | 마실와이드 | 발행ㆍ편집인 : 김명규 | 청소년보호책임자 : 최지희 | 발행소 : 서울시 마포구 월드컵로8길 45-8 1층 | 발행일자 : 매일