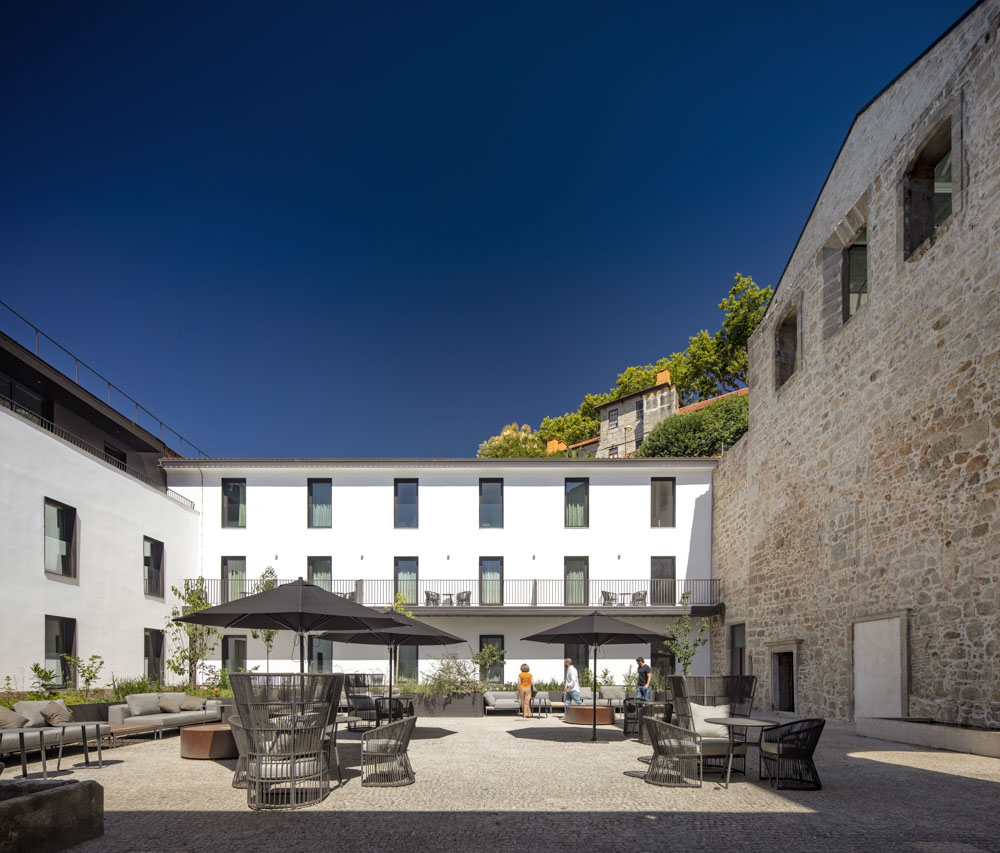 The Neya Porto Hotel is part of a sixteenth-century ruined convent, Convento de Monchique, a nineteenth-century industrial warehouse, and a new building, all standing in front of the Douro River, in Oporto. The place was classified in the 1996 UNESCO World Heritage Site.
The urban intervention had as a starting point a thorough study minding the evolution of the historical buildings along the centuries, with records of its various uses, monastic and industrial among others, and the drafting of a 4-star hotel program that enhances the history of the place for contemporary use.
Having to deal with a building complex of five centuries, as a conceptual approach the architects decided to keep the ruins, the new building is integrated with the historic ruins, keeping the existing memories as we found them and building what was new with a very clear and contemporary design. Theirs challenge was to create something coherent and whole, not a sum of different parts.
The program was a 4-star hotel with 124 rooms, among 12 suites, restaurant, bar, meeting rooms, gym, spa, multipurpose space indoors and outdoors.
Each suite is a duplex room standing in front of a big warehouse window with a splendid river view.
To reduce de environmental footprint, the project relied largely upon the national industry as the main source for supplying materials, including almost all the furniture and lighting that were manufactured in Portugal.
With the same spirit of sustainability, existing materials, such as stone, wooden floors, tiles of the old roofs, industrial steel beams, and pillars of the old warehouse, were recovered and placed in different areas of the hotel.
Innovation was another concern, we used transparent photovoltaic glass to make the roof of the old convent's sixteenth-century church, which was totally in ruins. This transparency filtering part of the sun's rays produces energy for the hotel in a clean and non-polluting way. On the other hand, the skylight provides dignity and mysticism as if it was a Romantic ruin.
Innovation and sustainability have been extended transversally through the entire project, namely recovering sanitary water to water gardens and the use the existing springs to use on refrigerated air conditioning systems.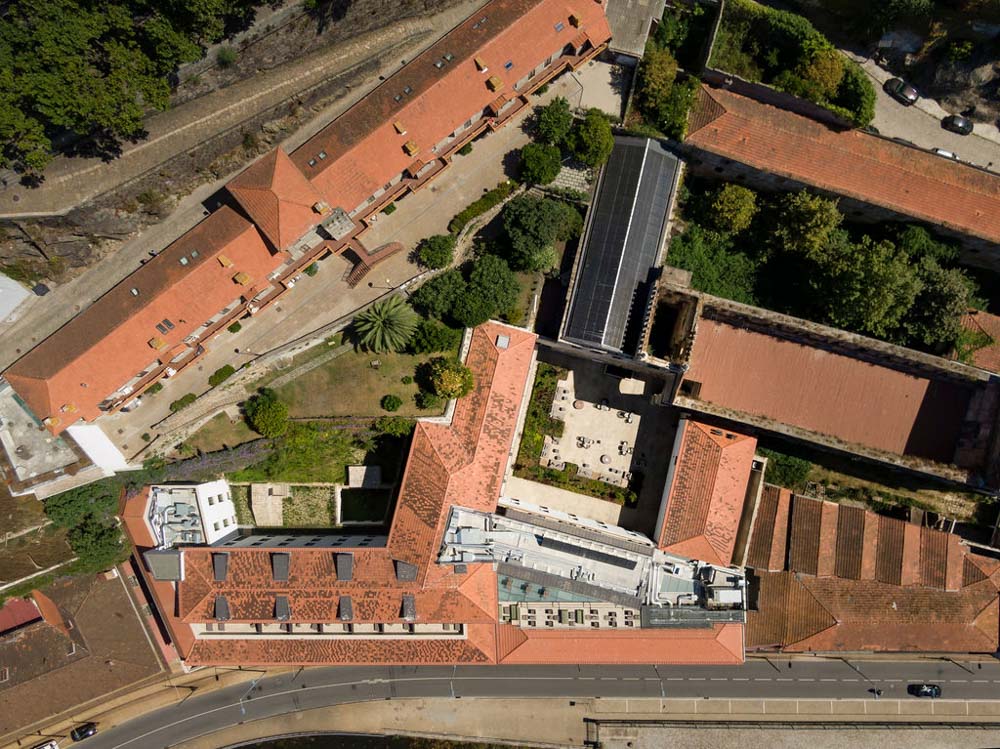 낭만적인 정취를 가진 호텔로 재탄생된 세계문화유산, 니야 포르투 호텔
니야 포르투 호텔은 16세기 폐허가 된 몽시키 수녀원(Convento de Monchique)의 일부로, 19세기의 산업 창고와 두우로 강 앞에 서 있는 새 건물이다. 이곳은 1996년 유네스코 세계문화유산으로 지정되기도 한 지역의 역사적 유산이다.
지난 수 세기 동안 도시에 쌓여온 역사적인 건물들이 변화해갈 미래의 모습을 염두에 둔 철저한 연구를 바탕으로 도시 계획이 세워졌고, 계획에 따라 수녀원 건축물은 현대적 용도를 지닌 4성급 호텔로 다시 태어났다.
건축가는 5세기의 역사를 지닌 대지를 다루면서 이 유적을 보존하기로 결정했다. 새롭게 들어설 건물은 디자인팀이 발견한 기존의 기억을 간직하면서도 명확하고 현대적인 디자인을 지녔다. 새로운 것이 역사적인 유적에 통합되는 과정은 이질적인 두 개의 개념을 합치는 것이 아니라 일관성 있고 완전한 것을 만들어 내는 것이었다.
니야 포르투 호텔은 12개의 스위트룸, 레스토랑, 바, 회의실, 체육관, 스파, 실내 및 실외 다목적 공간 중 124개의 객실을 갖춘 4성급 호텔이다. 각각의 스위트룸은 멋진 강 조망과 함께 큰 창고 창문 앞에 서 있는 2인실로 되어 있다. 환경적 영향을 줄이기 위해 포르투갈 현지에서 제조되는 거의 모든 가구와 조명 등을 포함한 건축 자재를 공급함으로써 국가 산업에 기여할 수 있었다. 더 나아가 석재, 마룻바닥, 낡은 지붕의 타일, 공업용 철재 빔, 낡은 창고의 기둥 등 본래 존재했던 기존 자재들은 호텔의 여러 곳에 배치됐다. 이러한 리노베이션 과정에서 완전히 폐허로 남아있던 수녀원의 16세기 교회 지붕을 새롭게 재해석하여 투명한 유리가 사용됐고, 새 투명한 지붕은 자연광을 깊이 들어오도록 만들 뿐만 아니라 호텔에 필요한 에너지를 생산해내기도 한다. 이 폐허를 비추는 빛들은 마치 위엄과 신비로움에 감싸진 낭만주의 폐허의 장면같은 공간을 투숙객들에게 선사한다. 혁신과 지속 가능성은 전체 프로젝트에 적용됐다.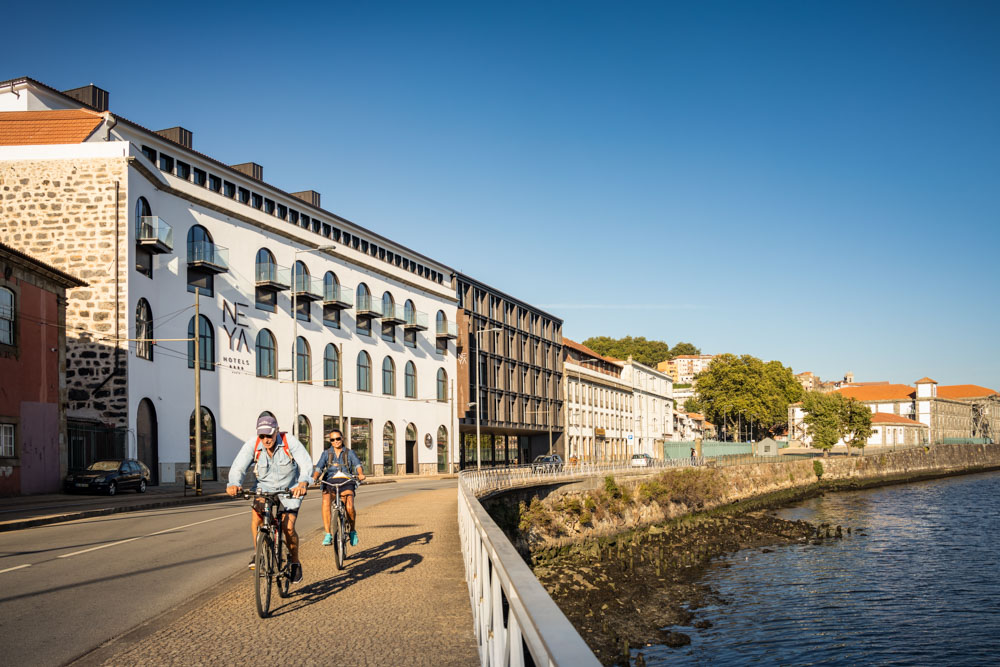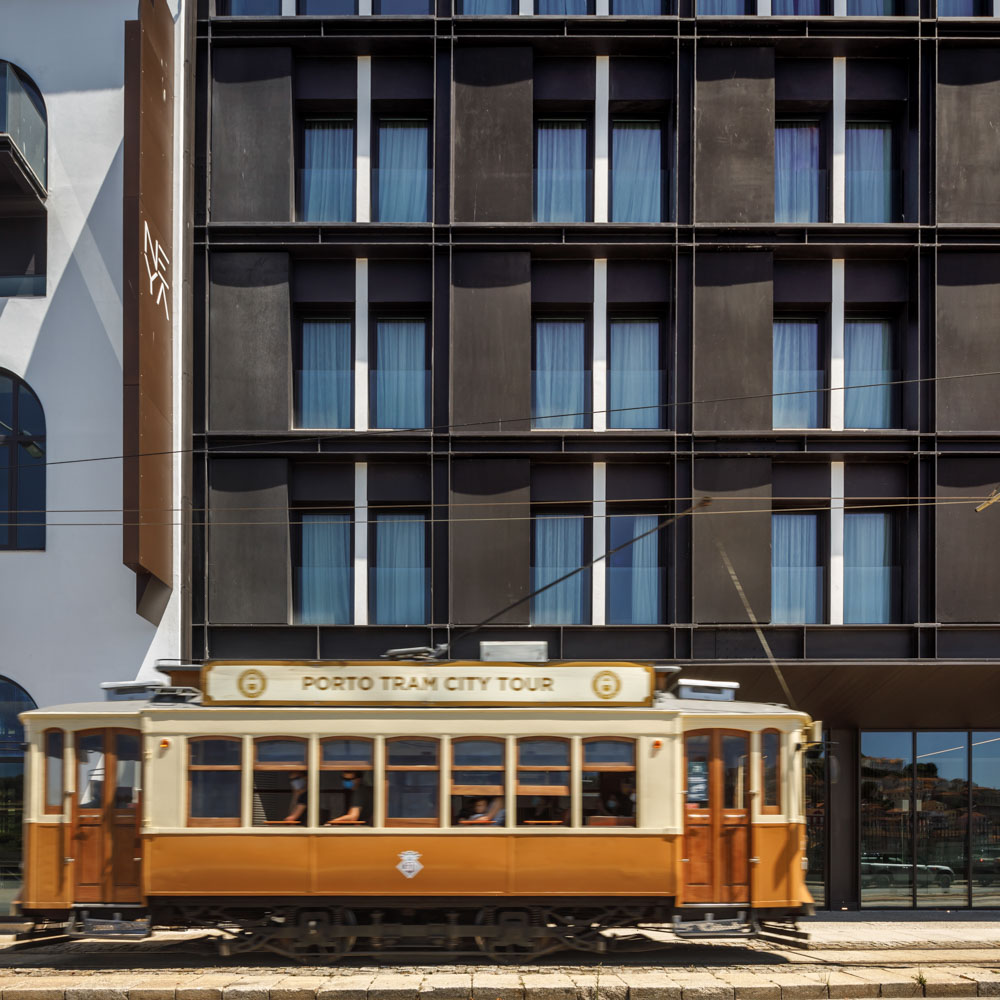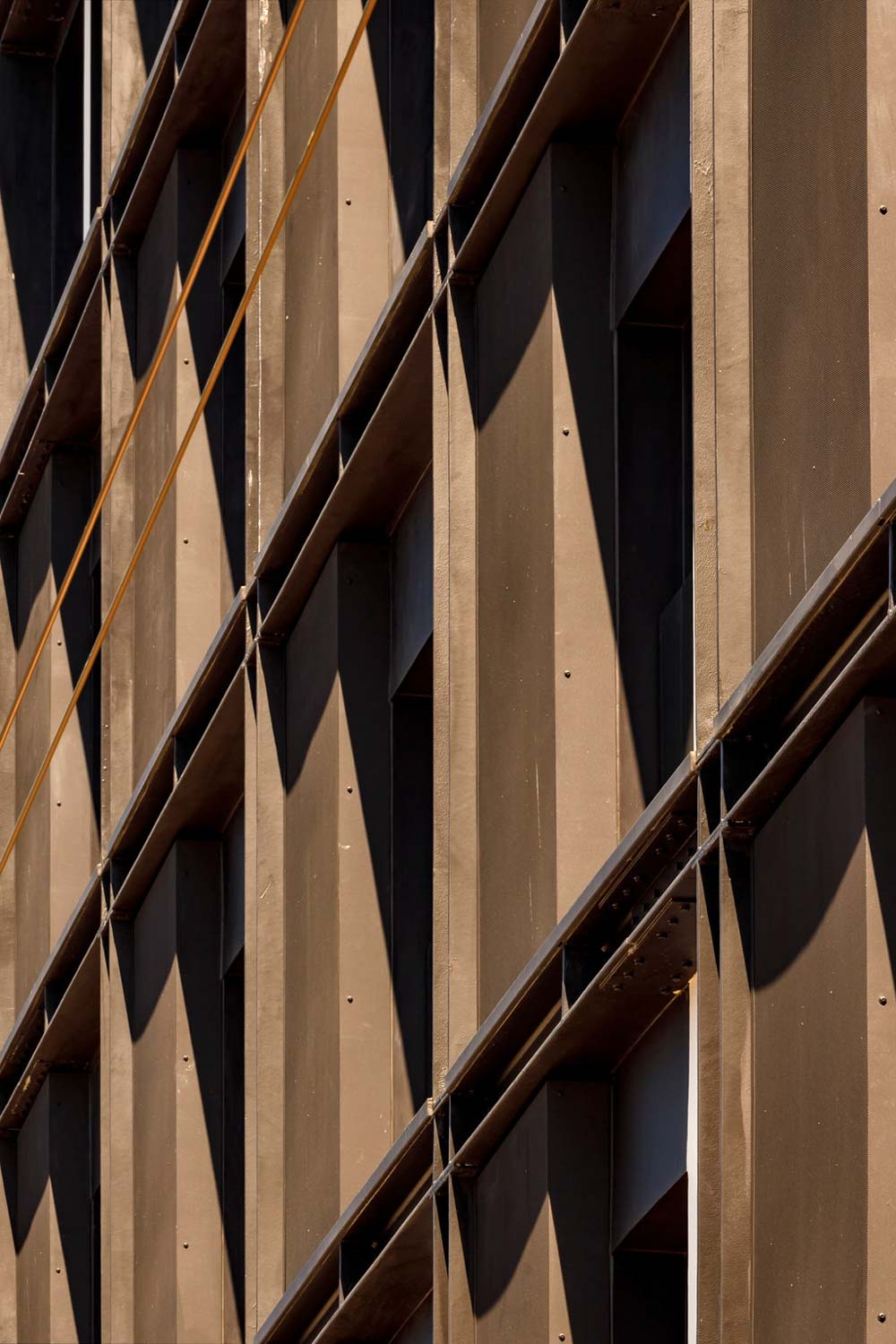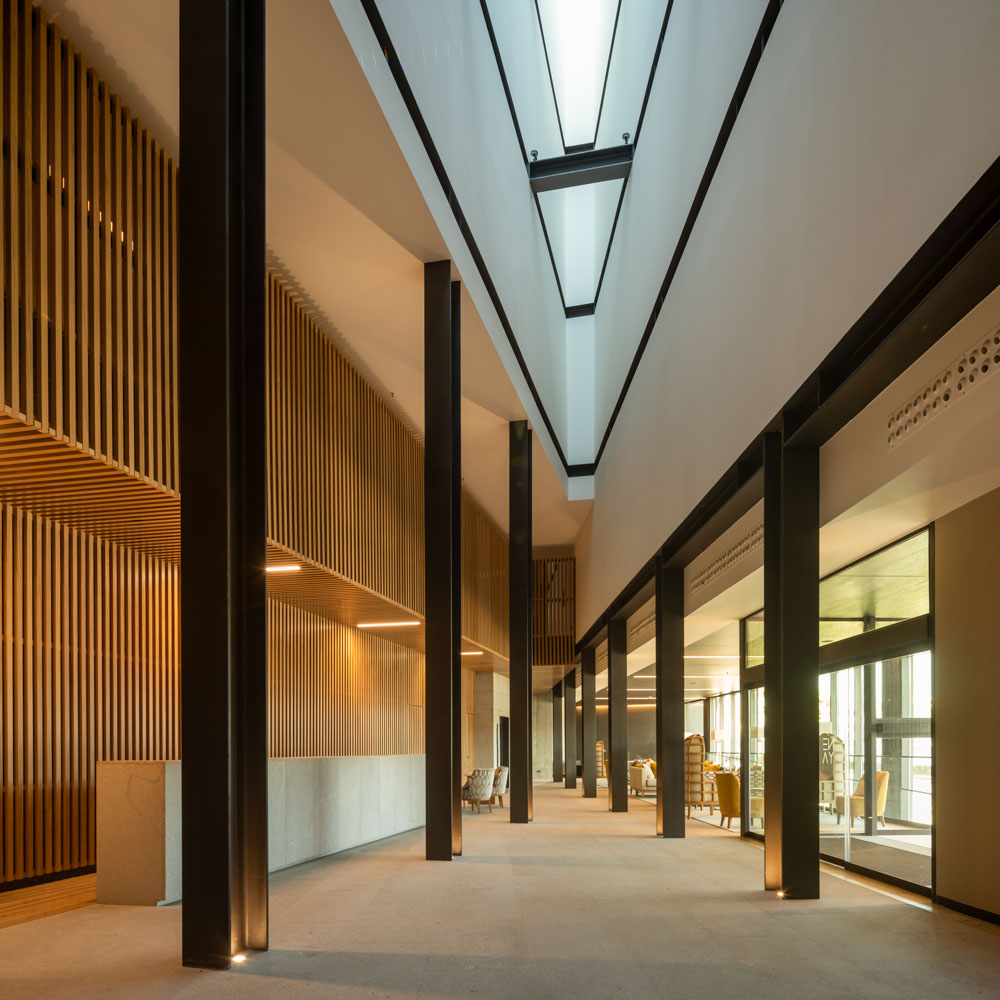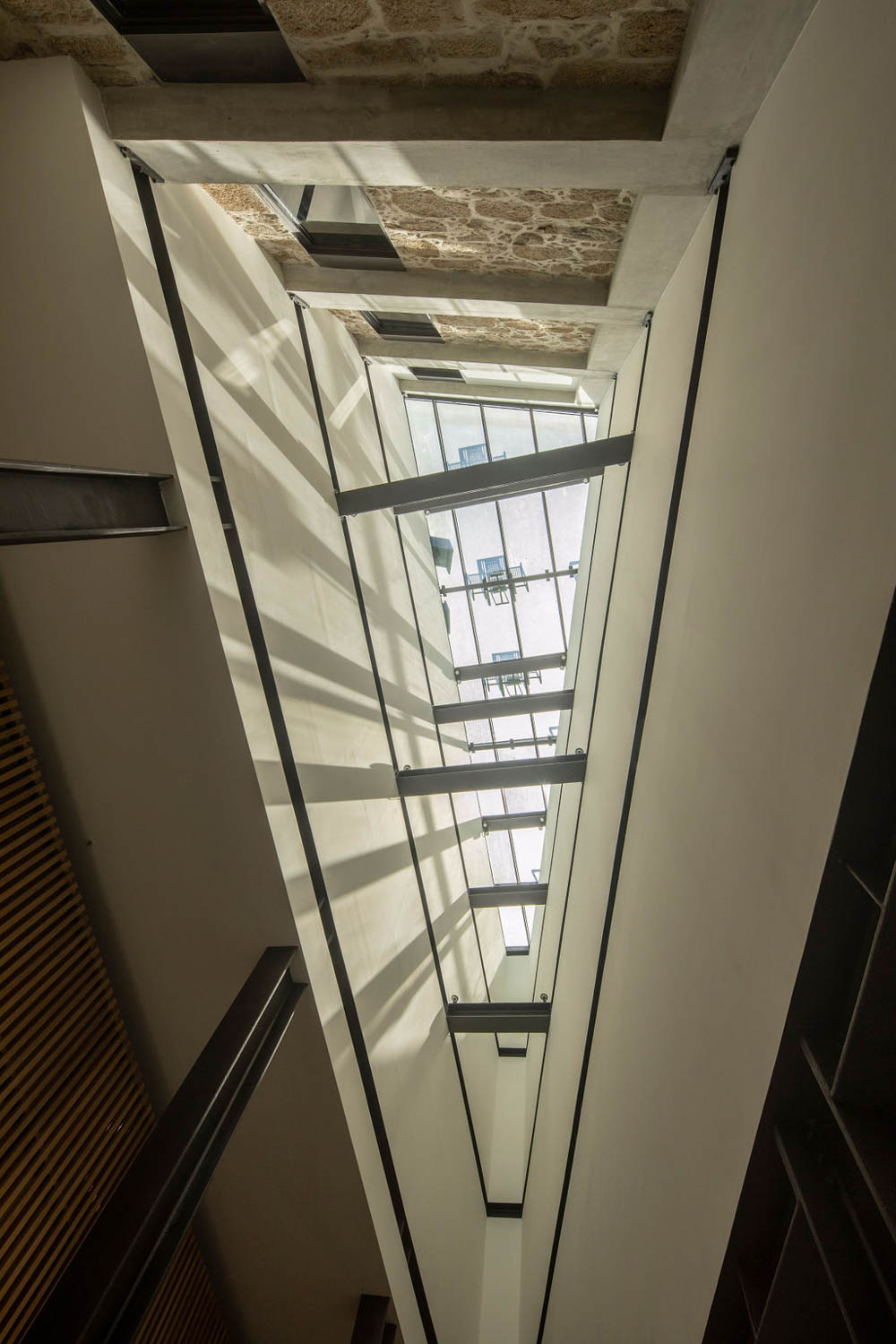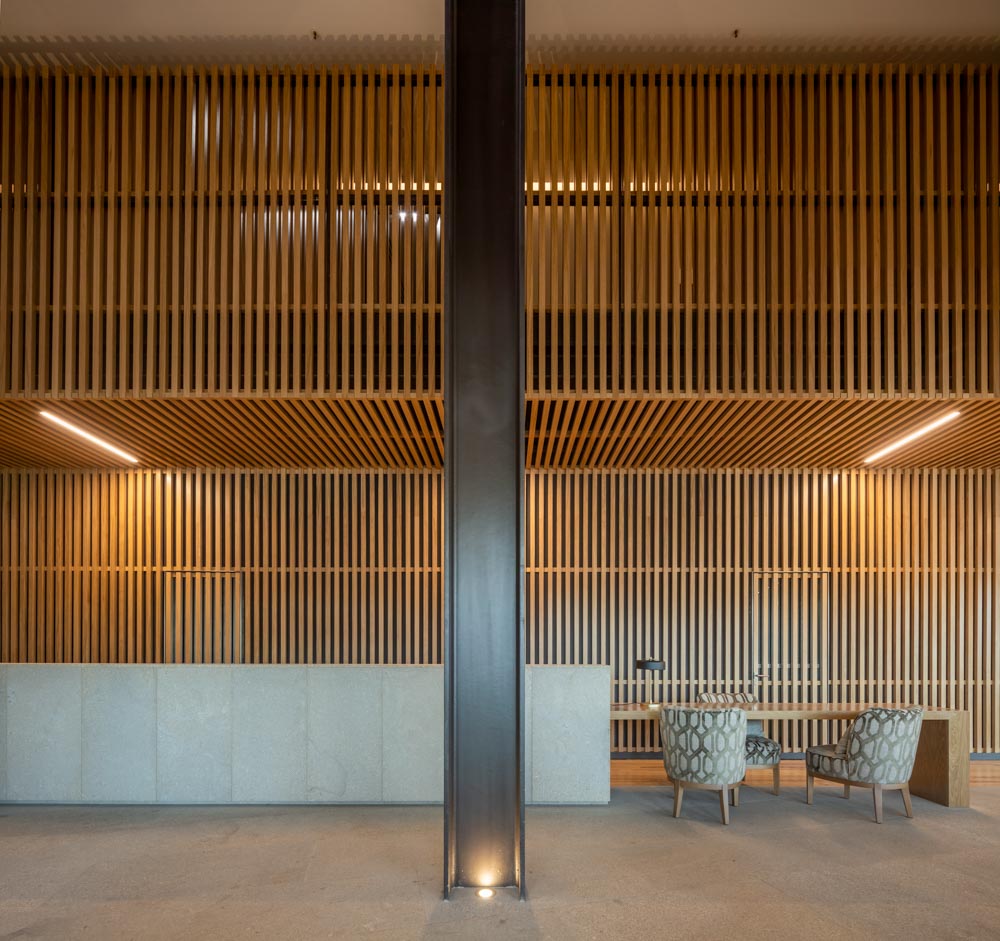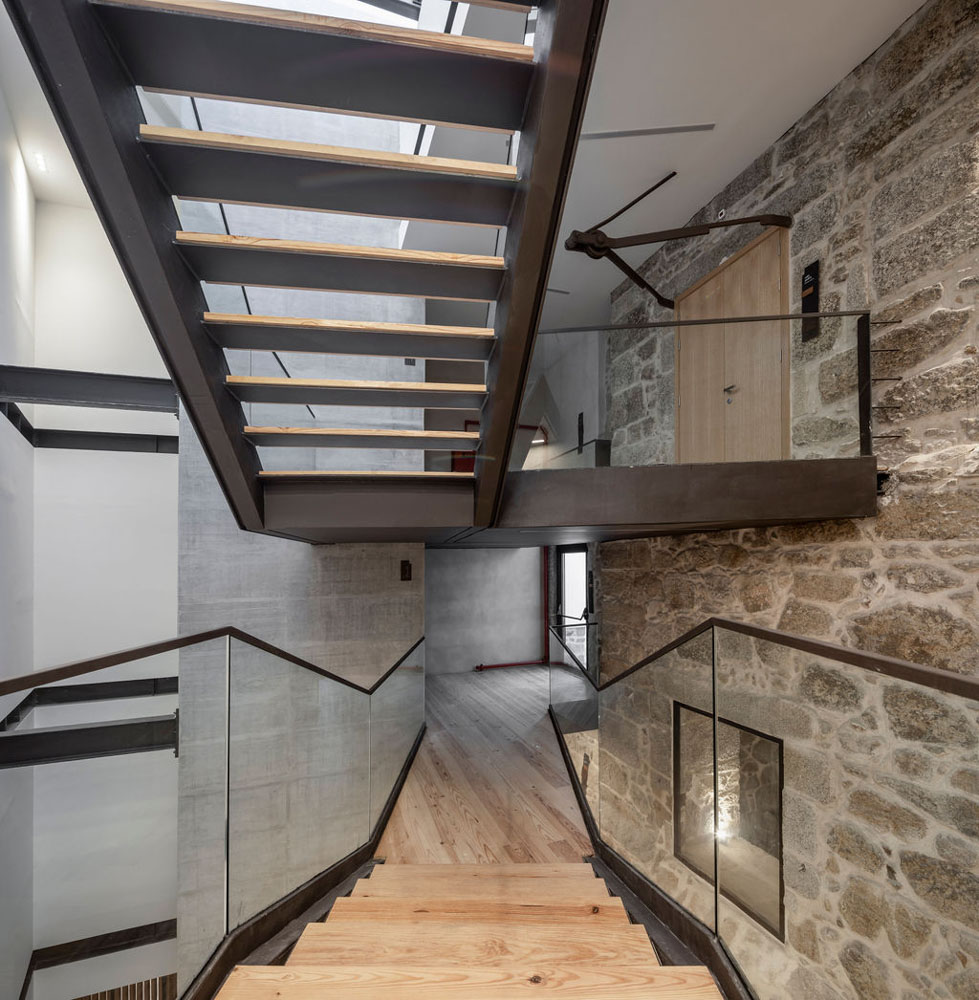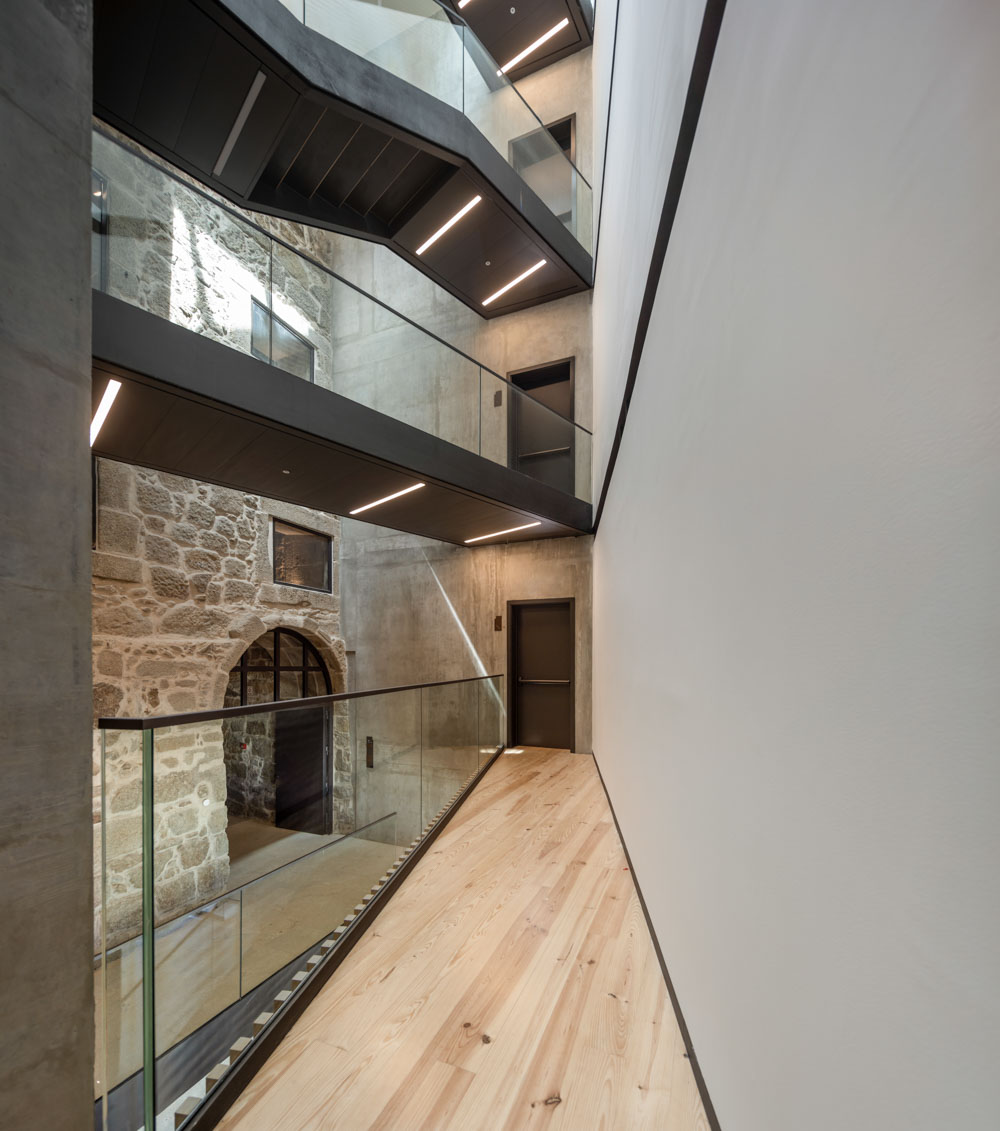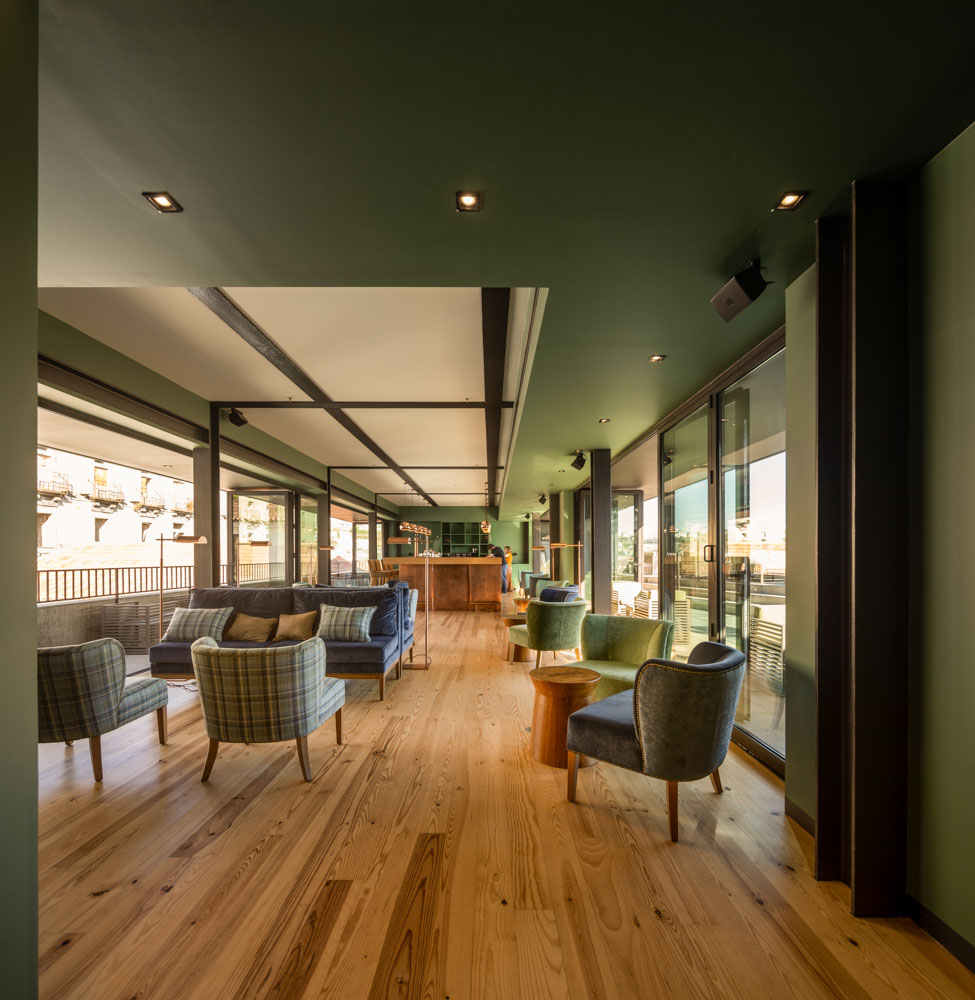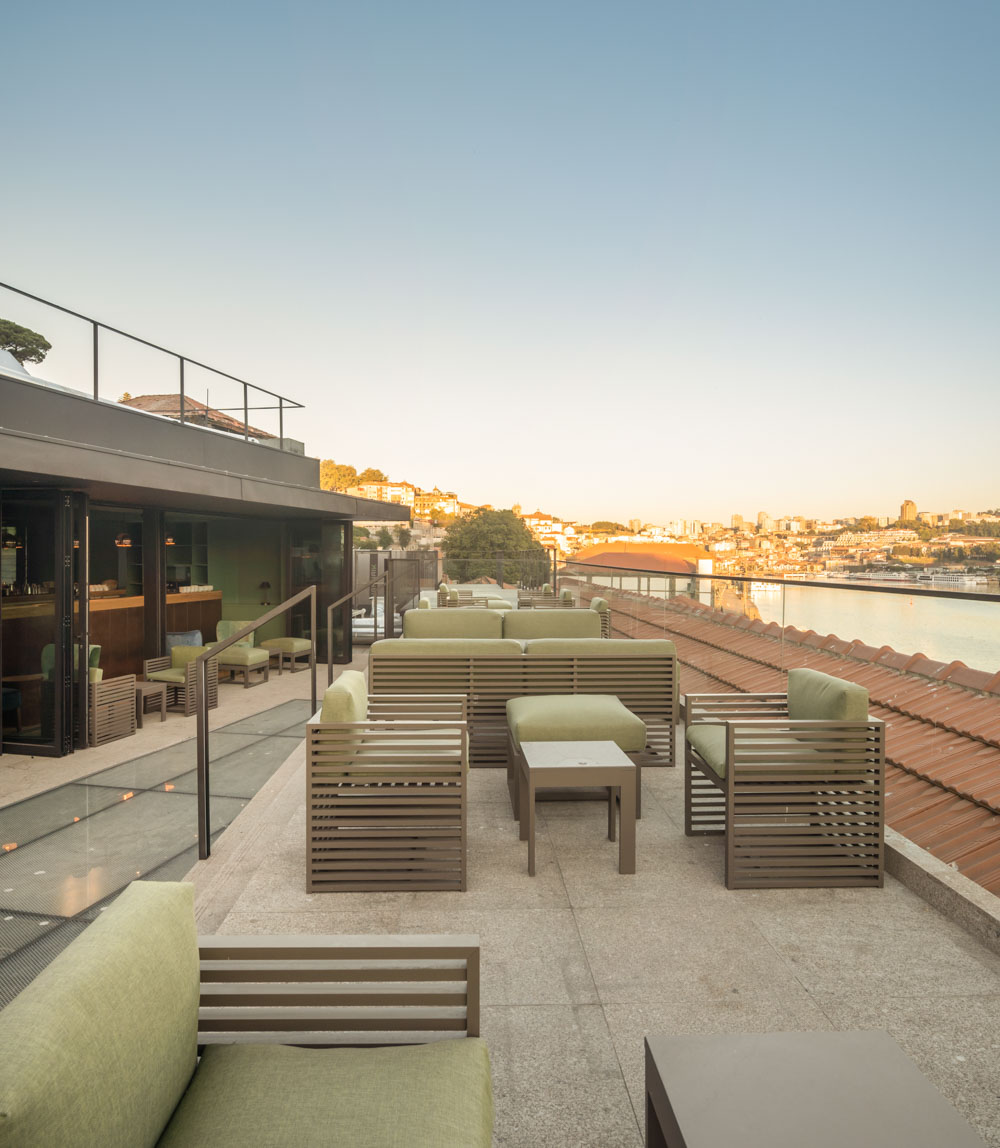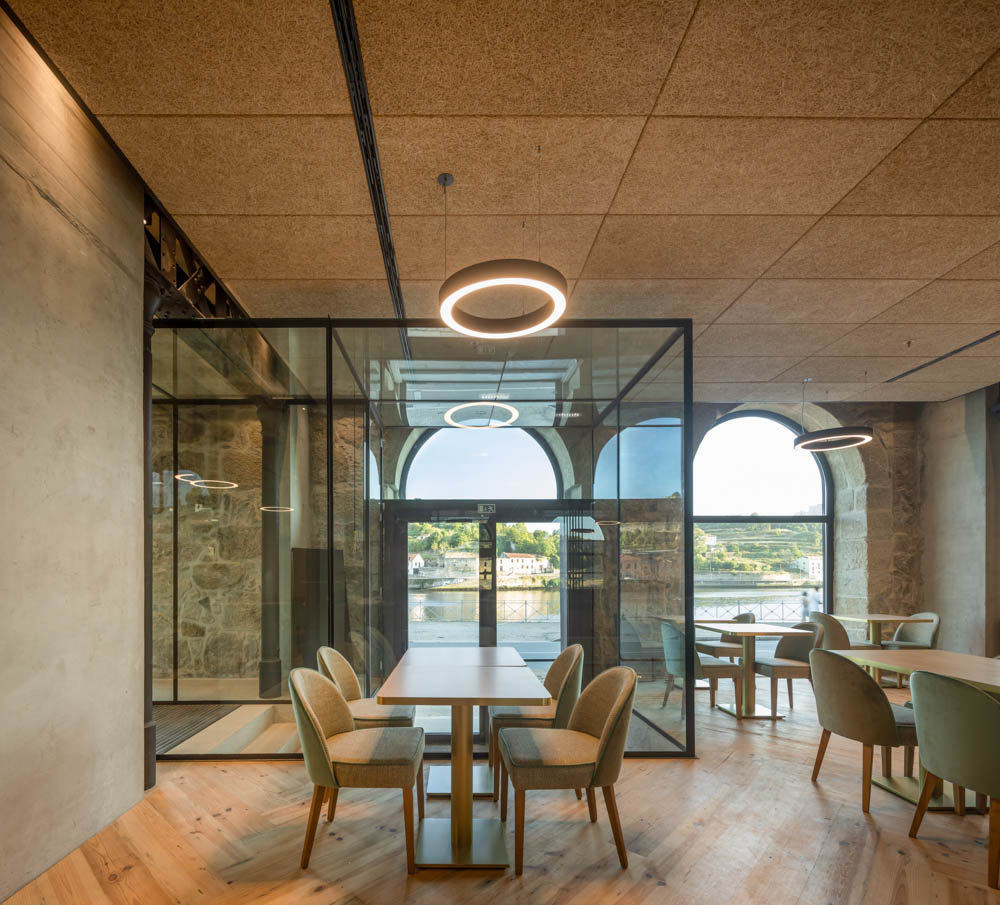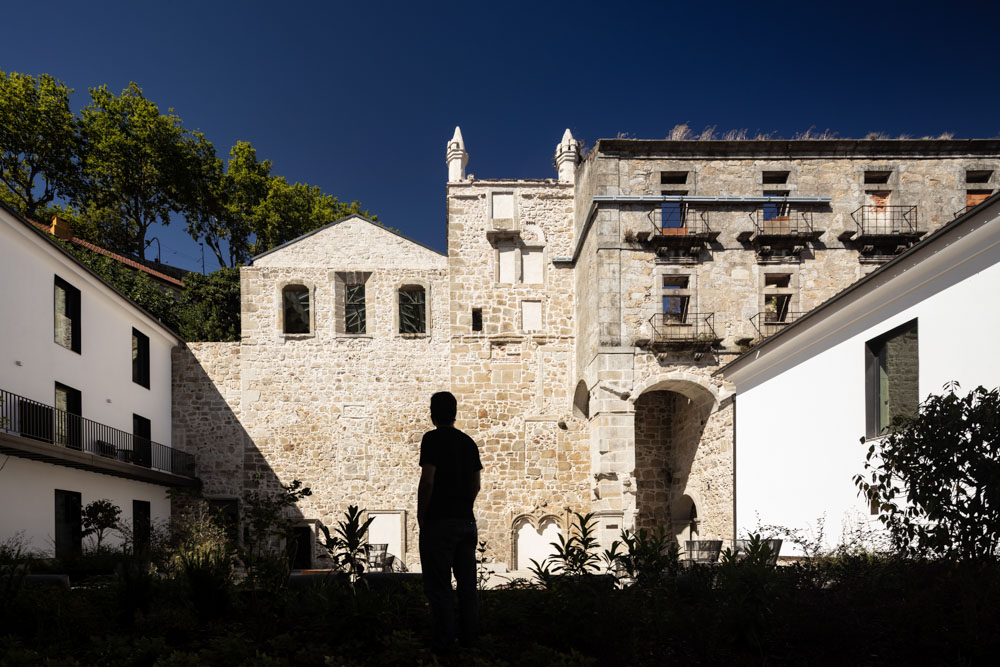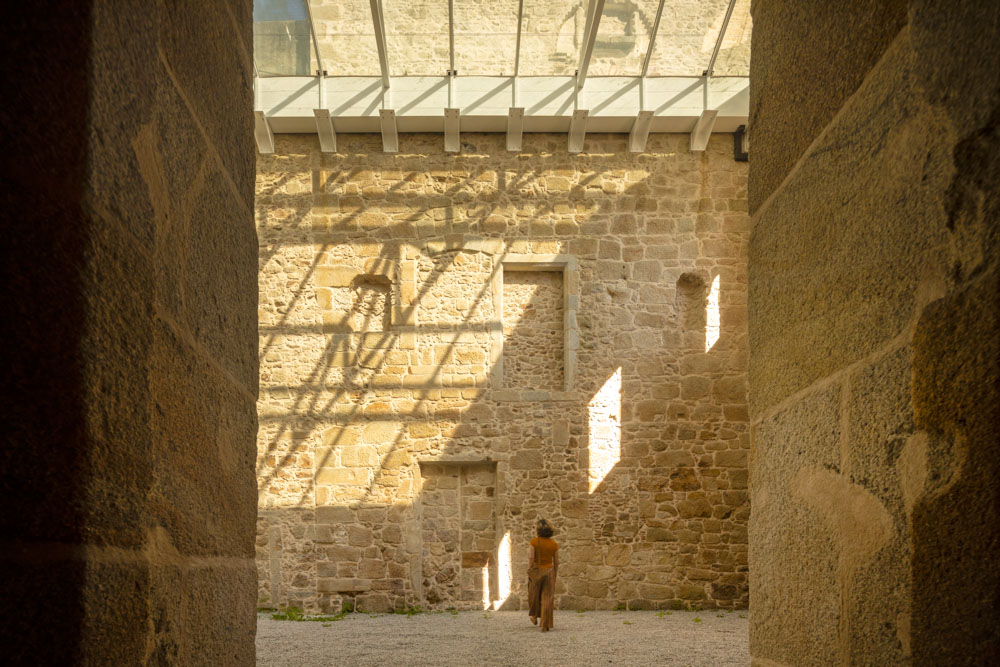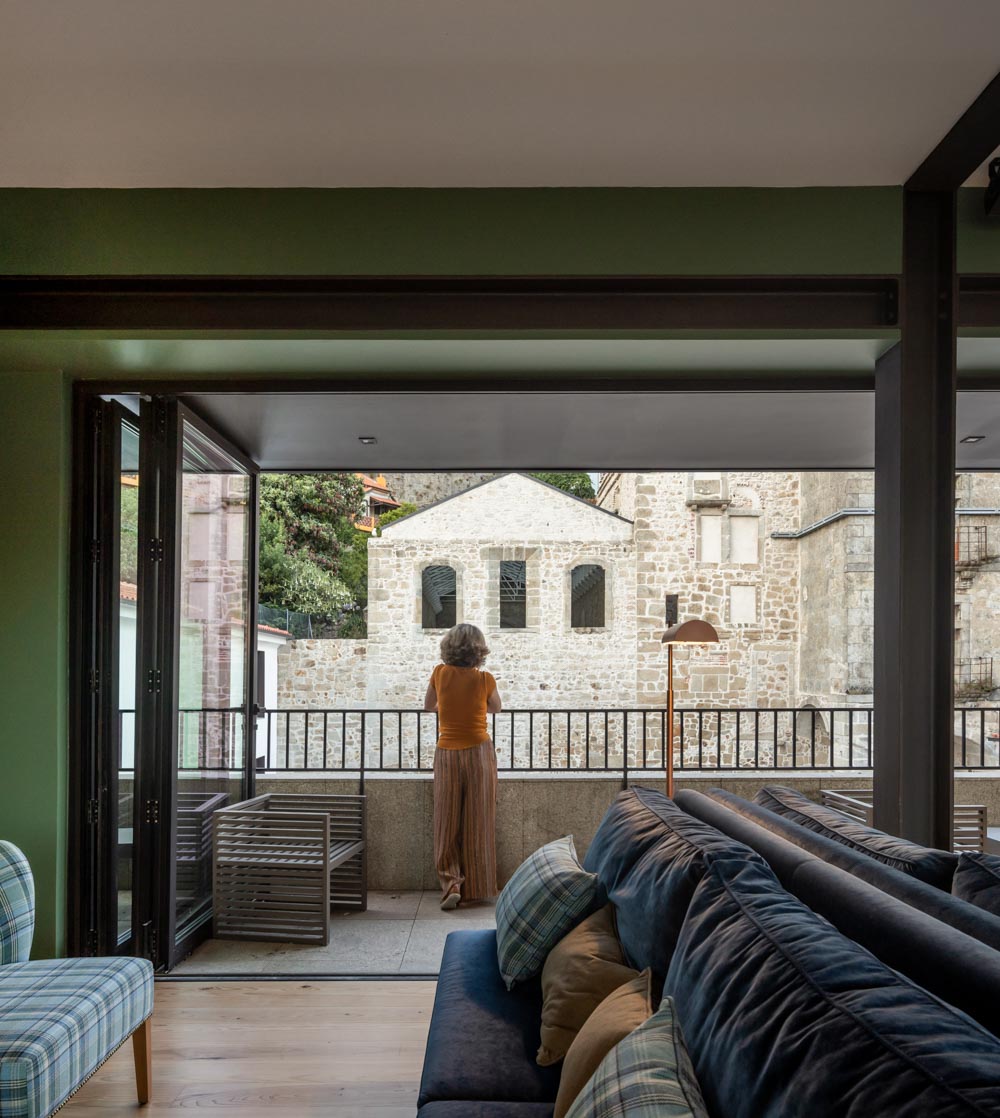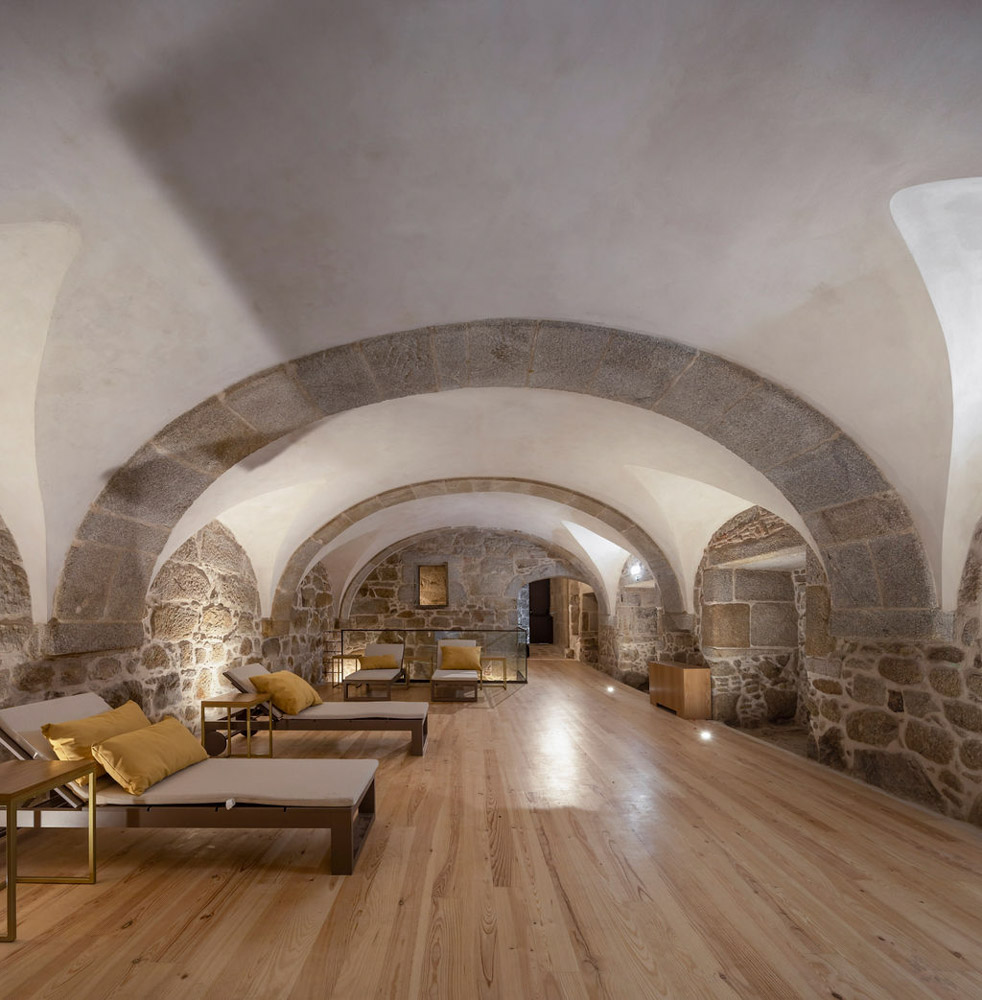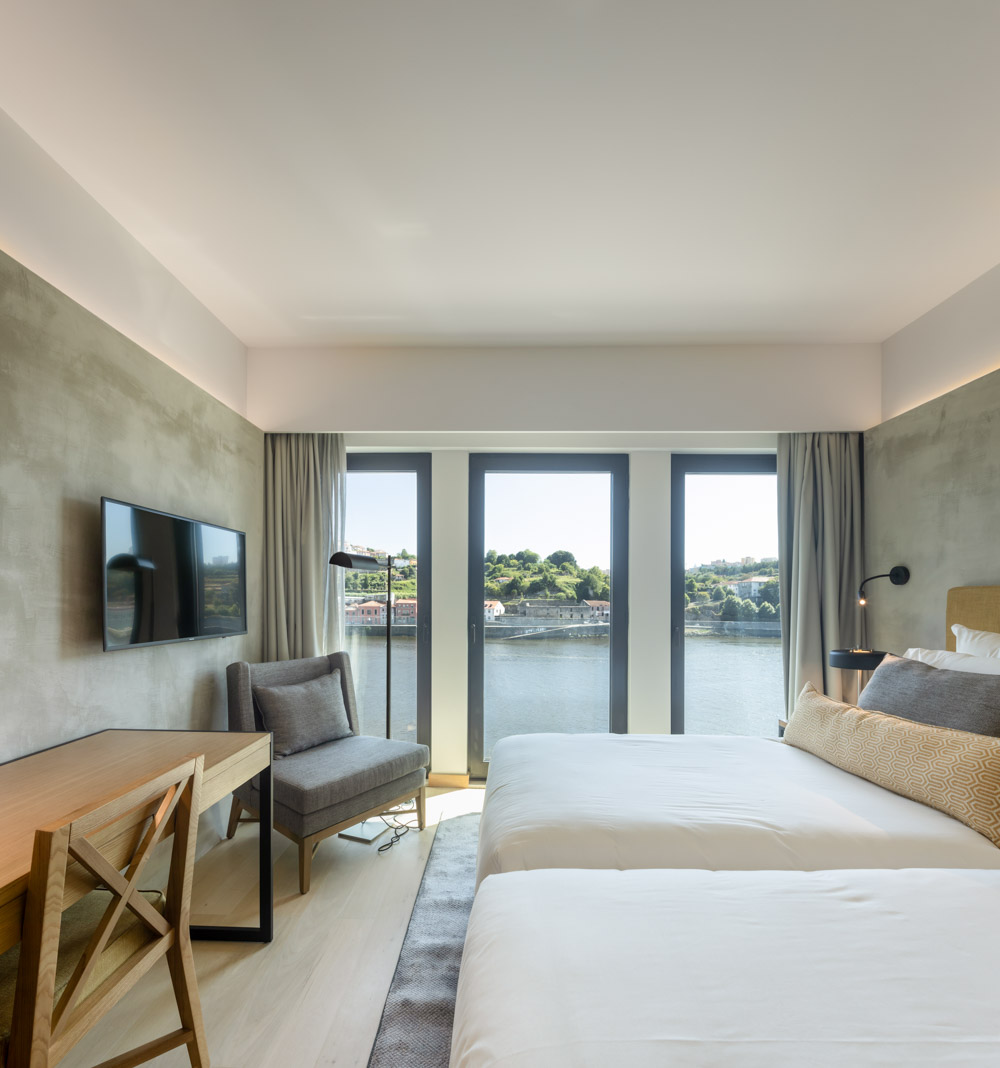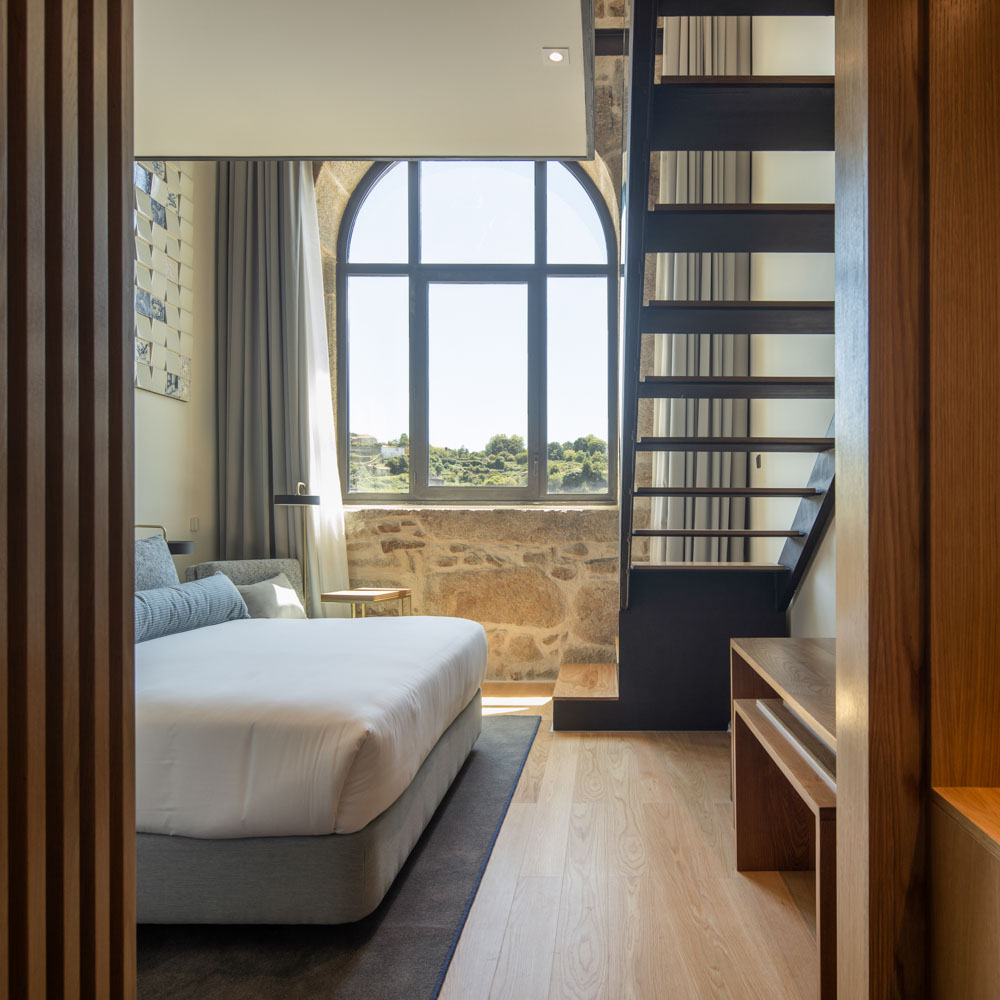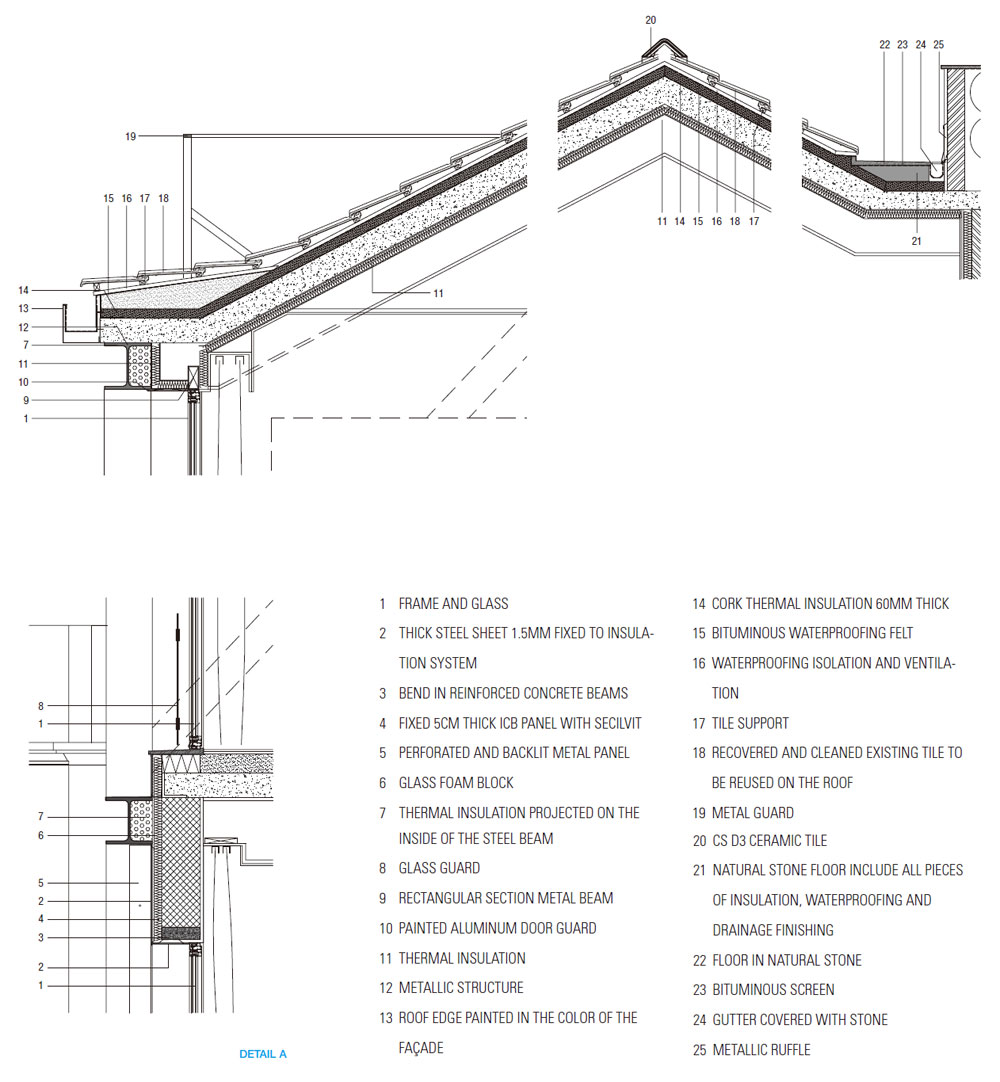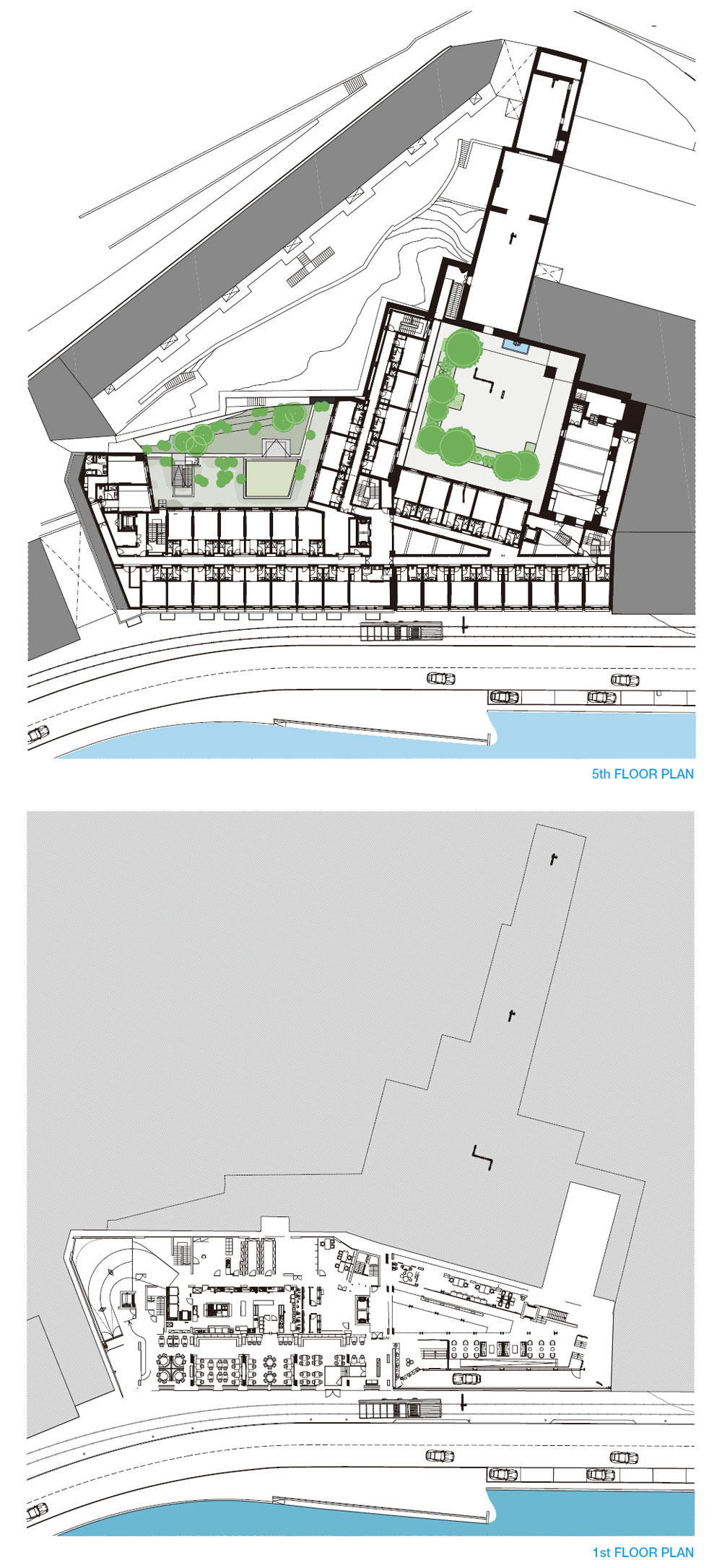 Architect PK ARCHITECTS + COLECTIVO ODD
Location Porto, Portugal
Program Hotel
Building area 2,400㎡
Gross floor area 11,000㎡
Completion 2020. 8
Principal architect Francisca Magalhães Ramalho
Architecture design team Francisca Magalhães Ramalho, Sérgio Bernardo, André Almeida, Gonçalo Moreira
Interior design team Francisca Magalhães Ramalho, Inês Albuquerque Lima
Engineer ATPI Engenharia e Consultadoria
Landscape architecture F|C Arquitetura Paisagista
Client Neya Hotels
Photographer Fernando Guerra / FG+SG
해당 프로젝트는 건축문화 2021년 8월호(Vol. 483)에 게재되었습니다.
The project was published in the August, 2021 issue of the magazine(Vol. 482).
---
마실와이드 | 등록번호 : 서울, 아03630 | 등록일자 : 2015년 03월 11일 | 마실와이드 | 발행ㆍ편집인 : 김명규 | 청소년보호책임자 : 최지희 | 발행소 : 서울시 마포구 월드컵로8길 45-8 1층 | 발행일자 : 매일