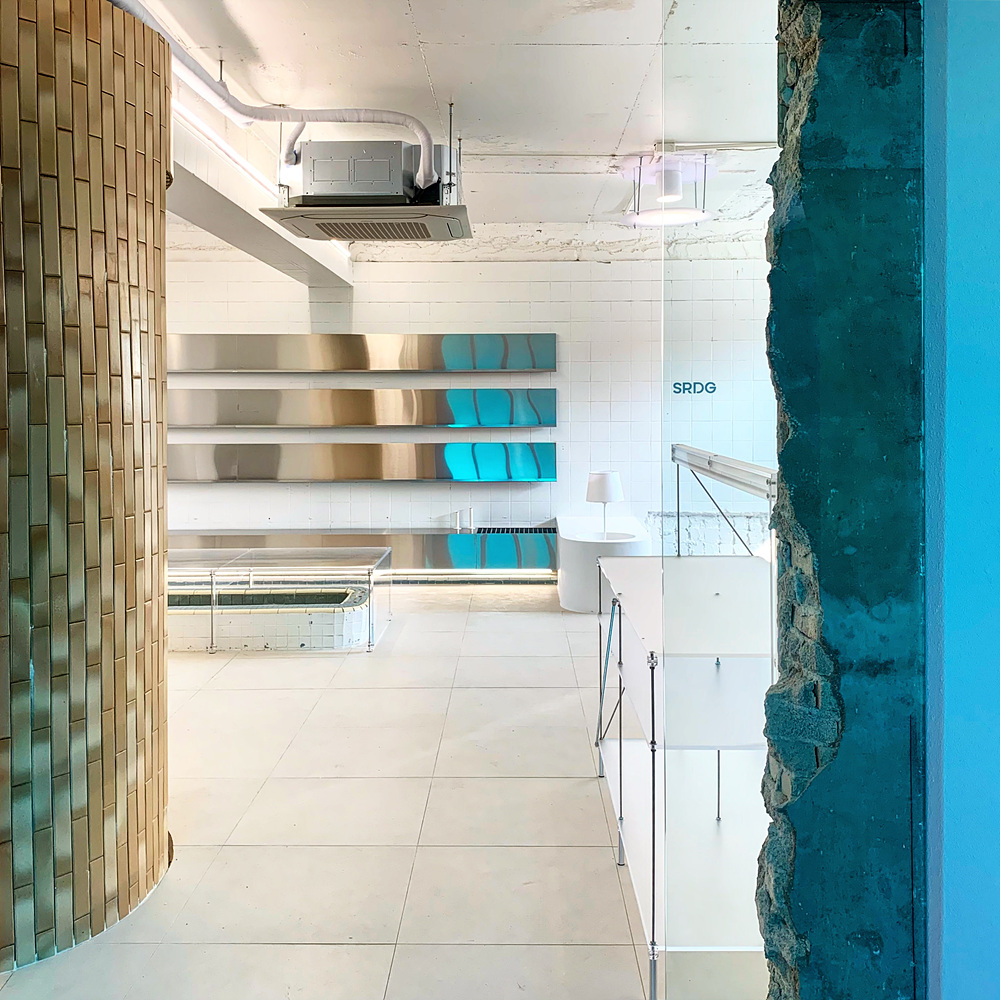 Old turtle tub was a place where layers of traces which have been piled up over the years have preserved as they are. As regenerated space will progressed differently with commercial space so this is the site where we have agonized materials and method which will go with the space for a long time. In space of the past, we could find hidden values of design and figure out something special which couldn't be found in modern designs.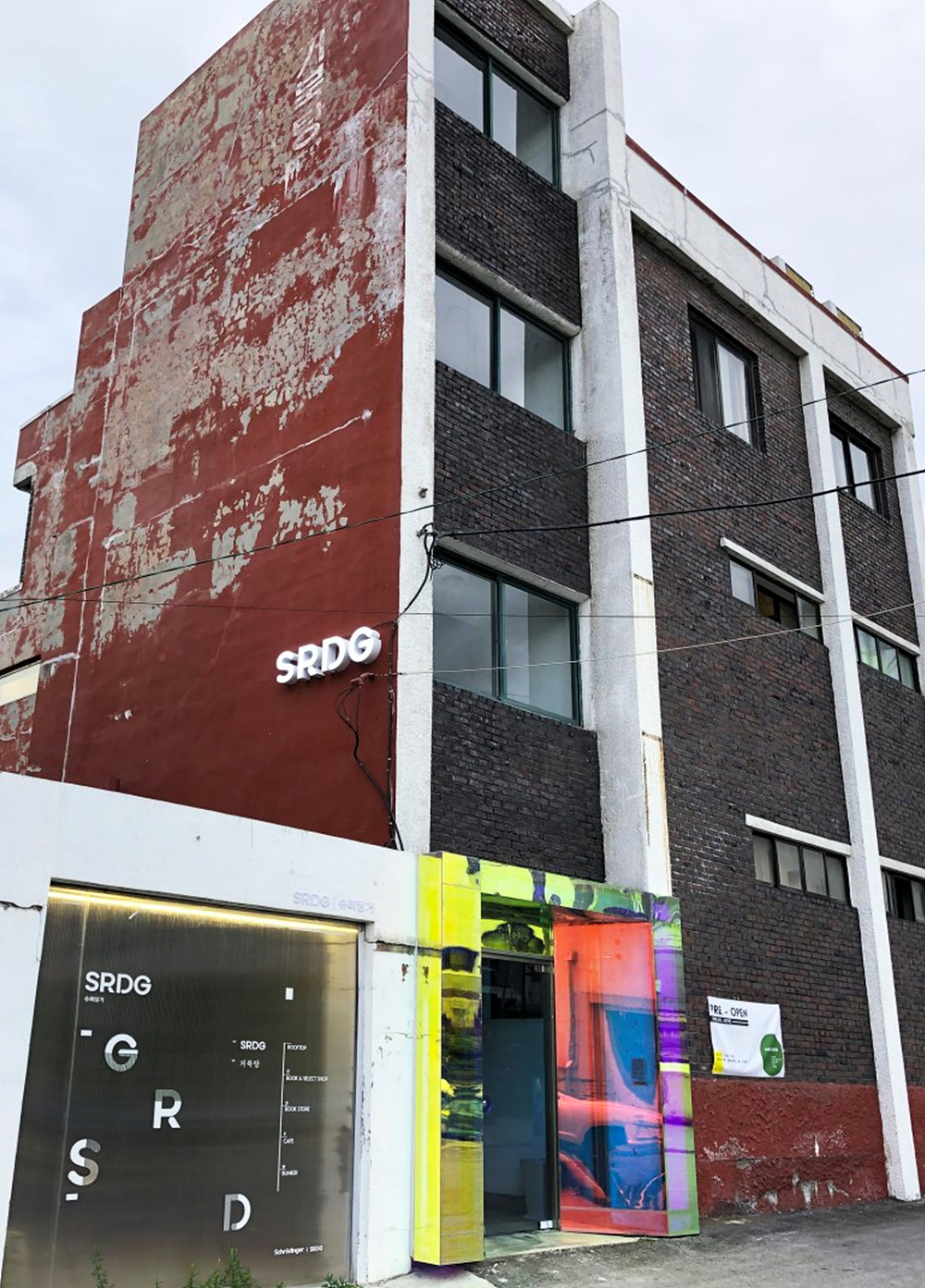 Exterior
Exterior of the building has explored a way to maintain old bathhouse's form and remain the structure as much as possible so that experience of entering a door to [Multi Layer + Spectrum] dimension with modern materials and direction.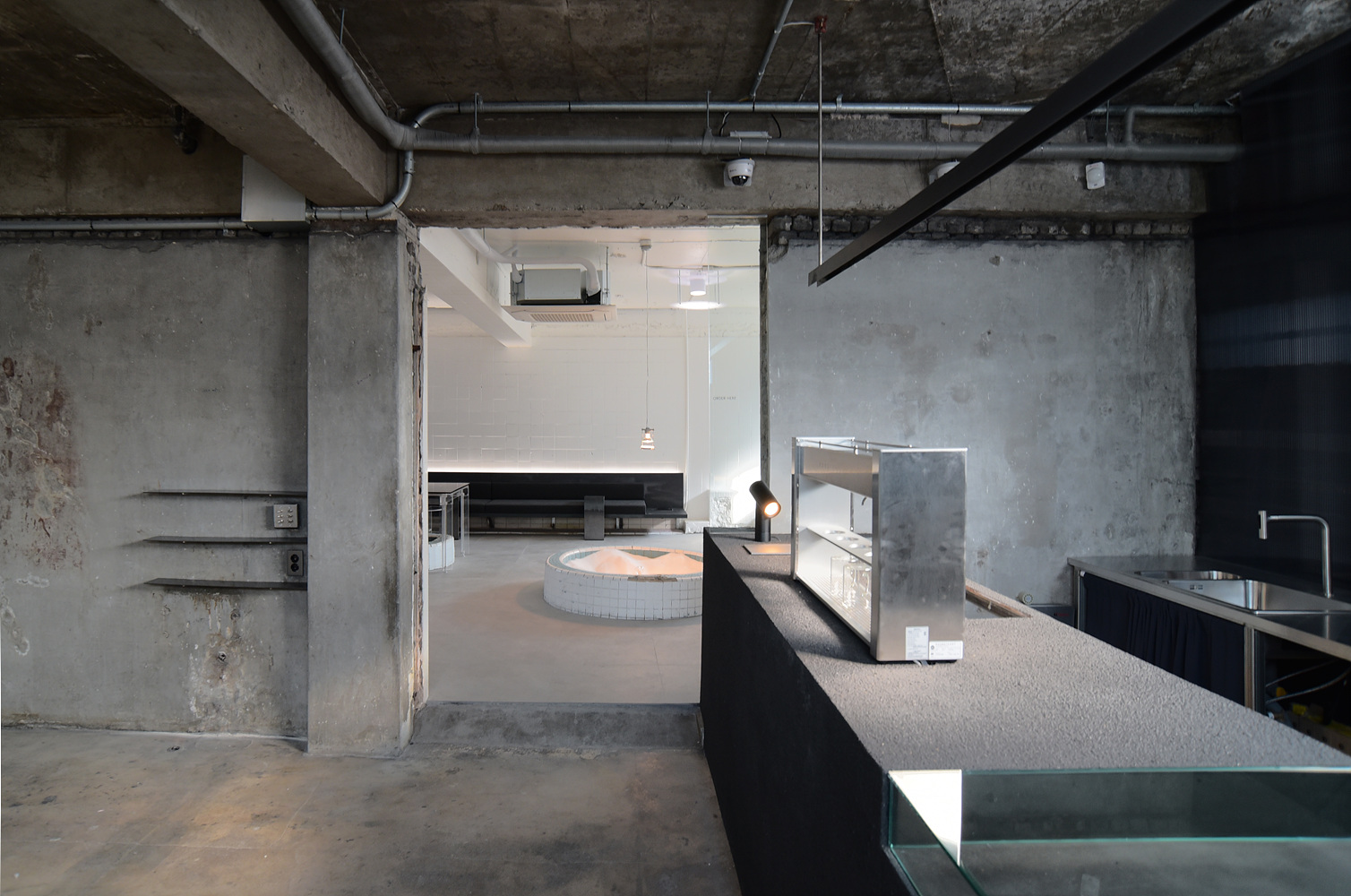 1F / CAFE
Preservation and sharing
There's something special in the space of past which couldn't be found in the modern space. Furniture and tables have created by preserving the structure of space as much as possible and considering materials and method which go with the space well. The image of the old space could be found by using bricks and residue from demolishment of the tub which have been together for a longtime with the bathhouse.
Senses are existing not only in memories but also the space. It's a sauna which is the space of past and symbolic space of the bathhouse. Though an hourglass which has been supported sauna space silently is forgotten to the past memories but an object which perdures though passing through past and present inside inherent memories is the hourglass. Sand that represents the years that have passed. I hope that the long value of space will be shared with the atmosphere of objects and space.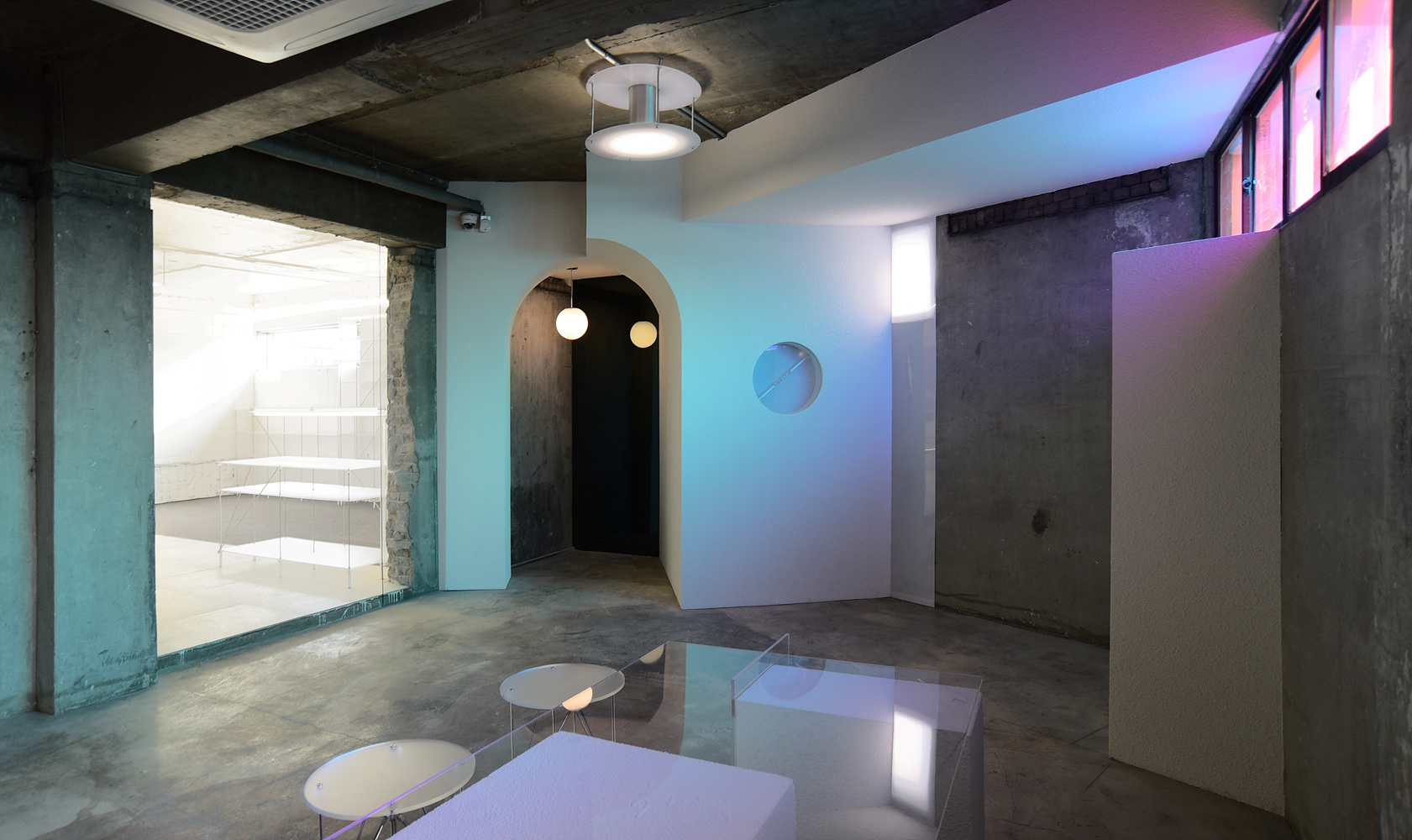 2F / BOOK STORE
Traces of past could be found wherever in the 2nd floor, which has divided into a rest area and a library. The space which traces of the past space and current space gets overlapped has directed by preserving the space structure and using transparent and cold materials to the materials which compose space.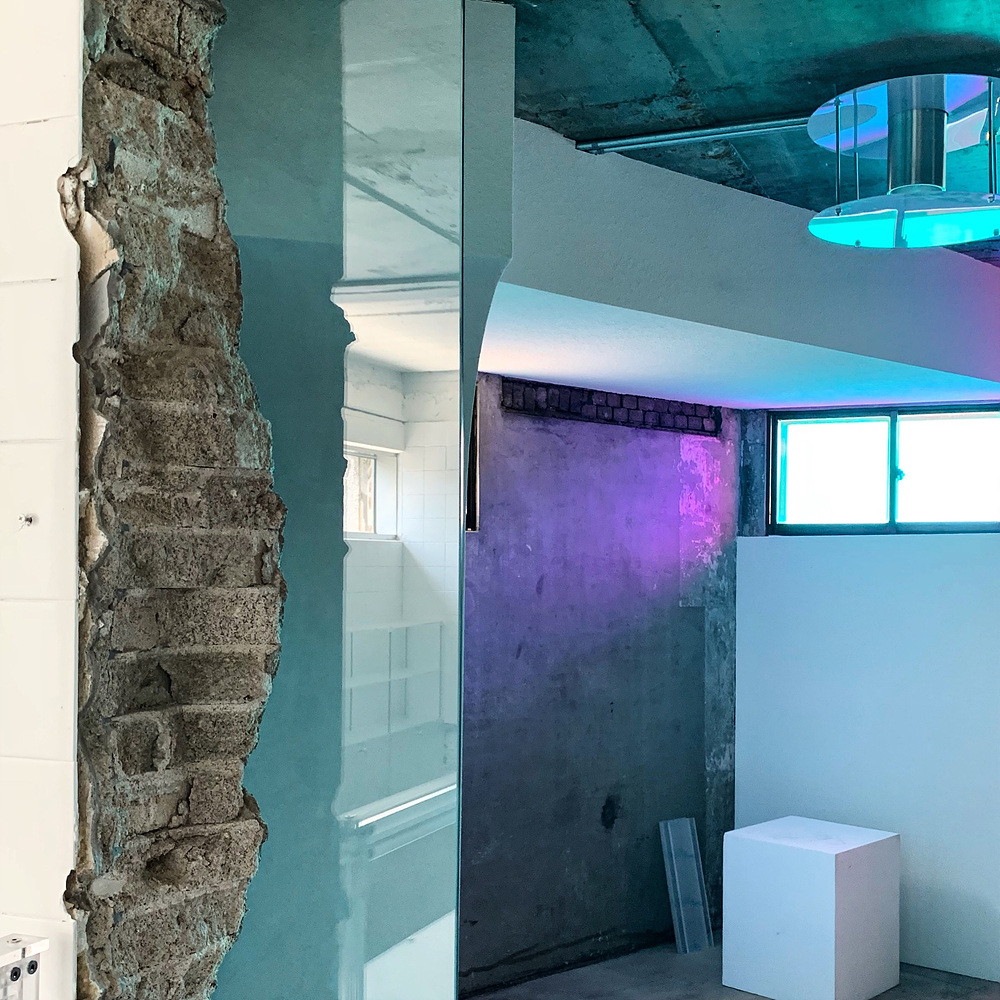 옛 거북탕은 오랜 세월만큼 켜켜이 쌓인 흔적들이 고스란히 보존된 공간이였다. 재생공간은 일반적인 상업공간과는 다른 방식으로 진행되기에 공간에 어울리는 소재와 방법을 오랫동안 고민한 현장이다. 과거의 공간은 디자인의 숨은 가치를 발견 할 수 있고, 현대의 다자인에서 찾아볼 수 없는 특별함도 발견 할 수 있다.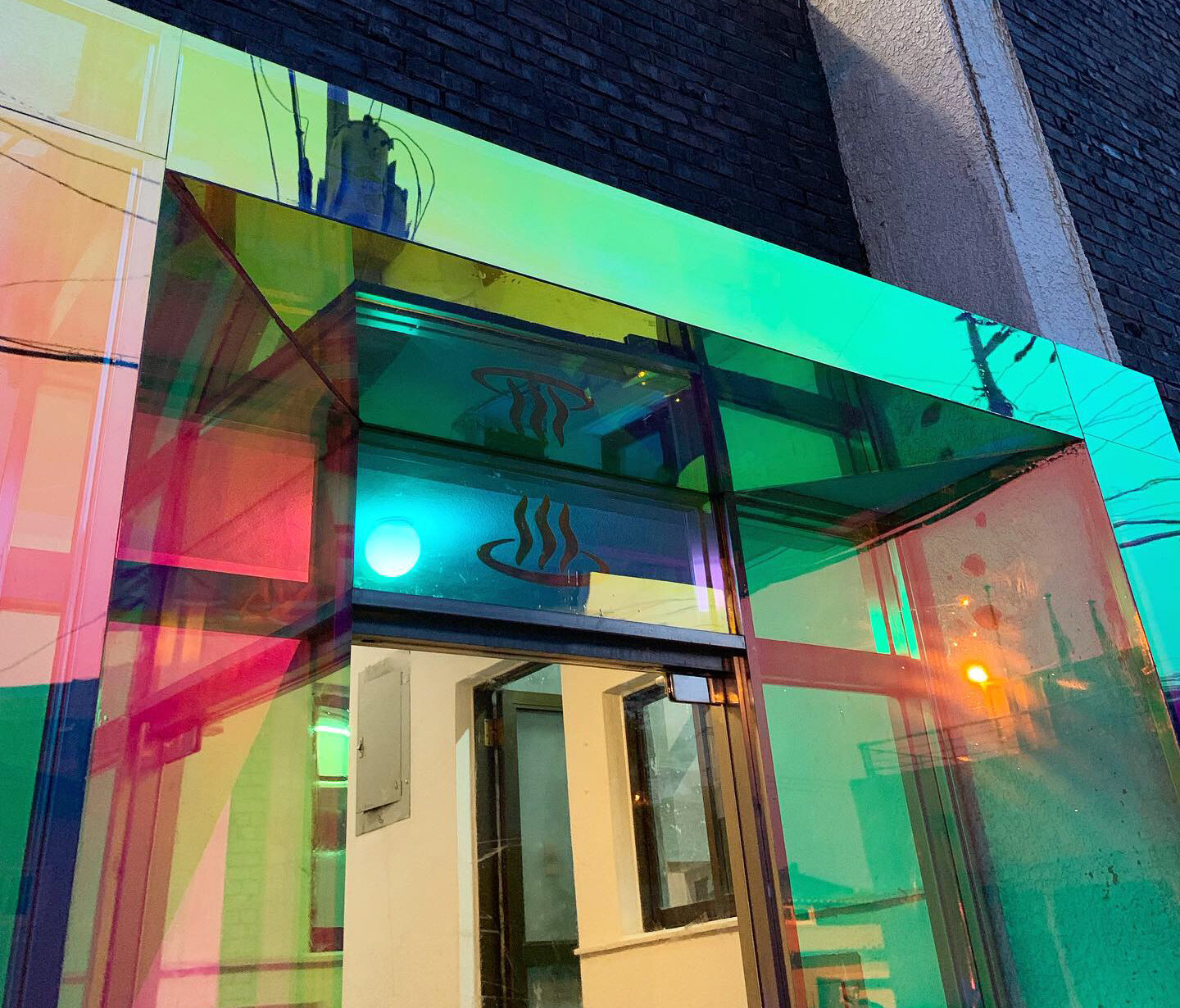 Exterior
건물의 외관은 옛 목욕탕의 형태를 유지하고 구조를 최대한 살리는 방법을 탐구하여 현대적인 소재와 연출로 [Multi Layer + Spectrum] 차원의 문으로 들어가는 경험을 할 수 있다.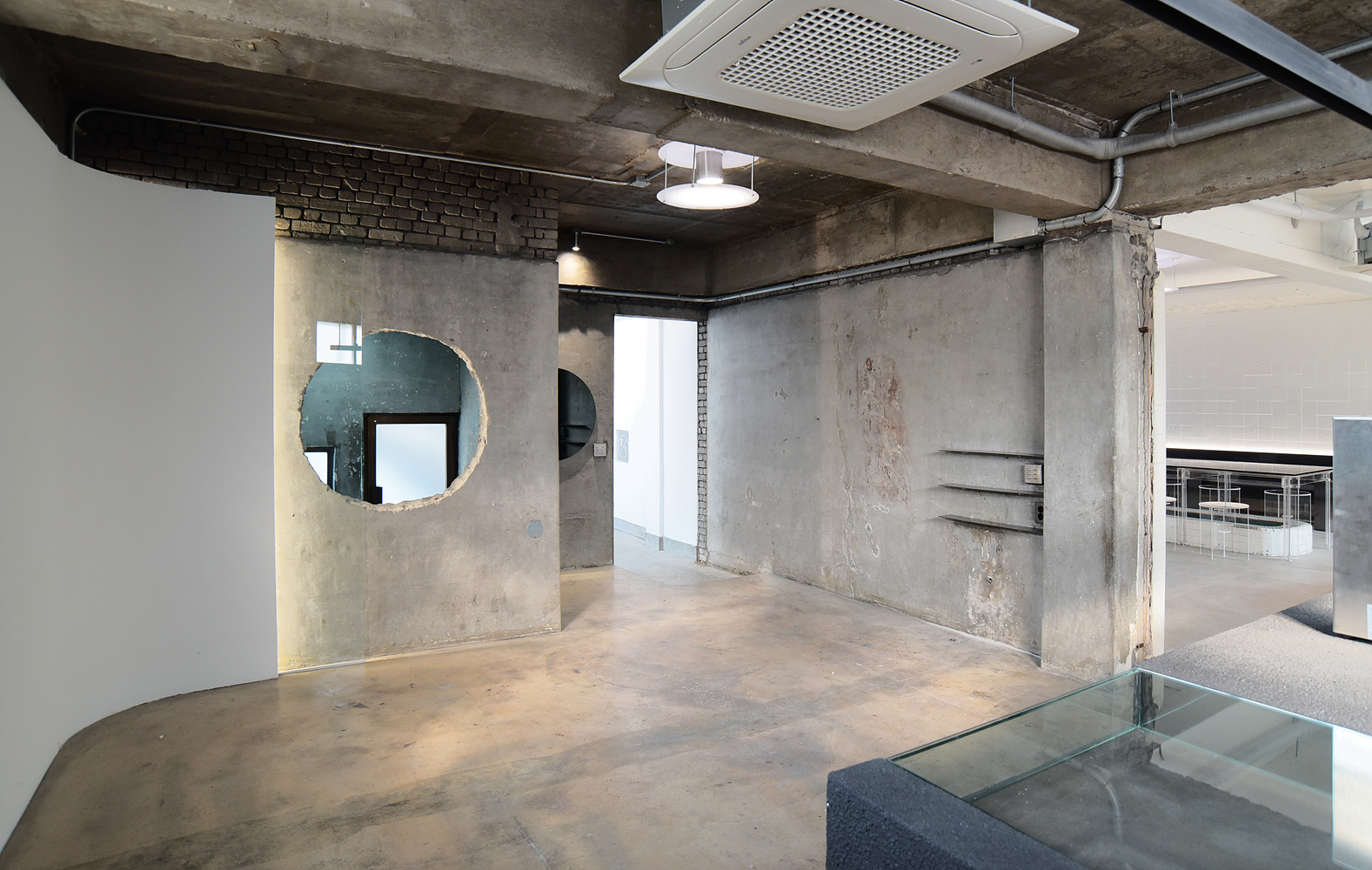 1F / CAFE
보존과 공유
과거의 공간은 현대의 공간에서 찾기 힘든 특별함이 있다. 공간에 구조를 최대한 보존하고, 공간과 어울리는 소재와 방법을 오랫동안 고민해 가구와 테이블을 제작하였다. 목욕탕의 오랜 세월을 함께한 탕을 철거하면서 나온 벽돌과 잔해들을 오브제로 활용. 곳곳에서 옛 공간의 모습을 찾아 볼 수 있다.
감각은 기억만이 아니라 공간 속에도 존재한다. 과거의 공간, 목욕탕에 상징적인 공간, 바로 사우나이다. 사우나 공간을 묵묵히 지탱해온 모래시계는 과거 기억으로 잊혀지지만,
내재된 기억들 속에 과거와 현재를 거쳐도 변치 않는 오브제는 모래시계이다. 지나온 세월을 대변하는 모래. 오브제와 공간의 분위기로 공간의 오랜 가치가 공유되길 바란다.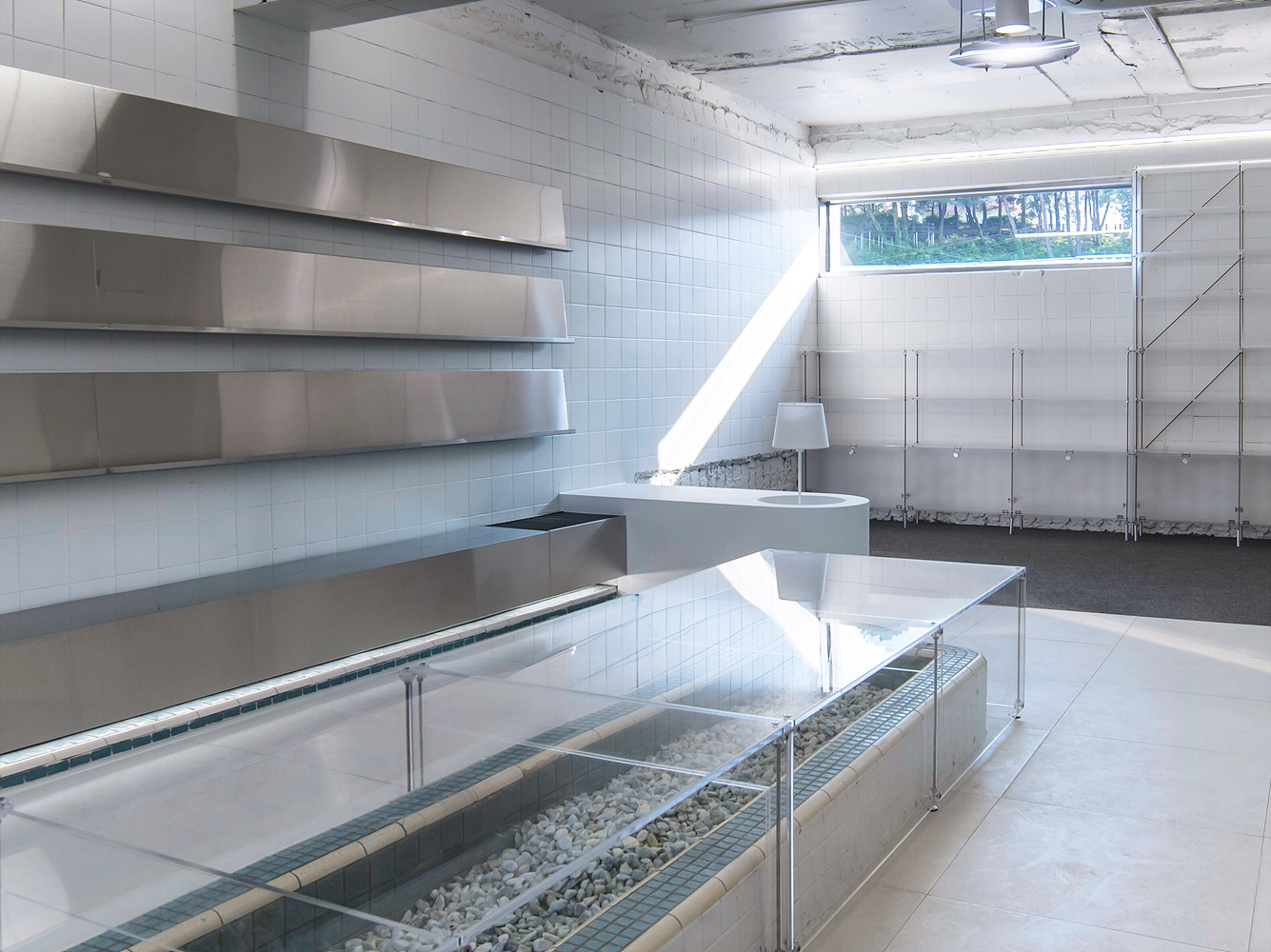 2F / BOOK STORE
휴식공간과 서점으로 구분되어 있는 2층은 곳곳에서 과거의 흔적이 찾아 볼 수 있다. 공간의 구조를 보존하고, 공간을 구성하는 소재도 투명하고 차가운 소재를 사용해 옛 공간의 흔적들과 현재의 공간이 오버랩[overlap]되는 공간을 연출하였다.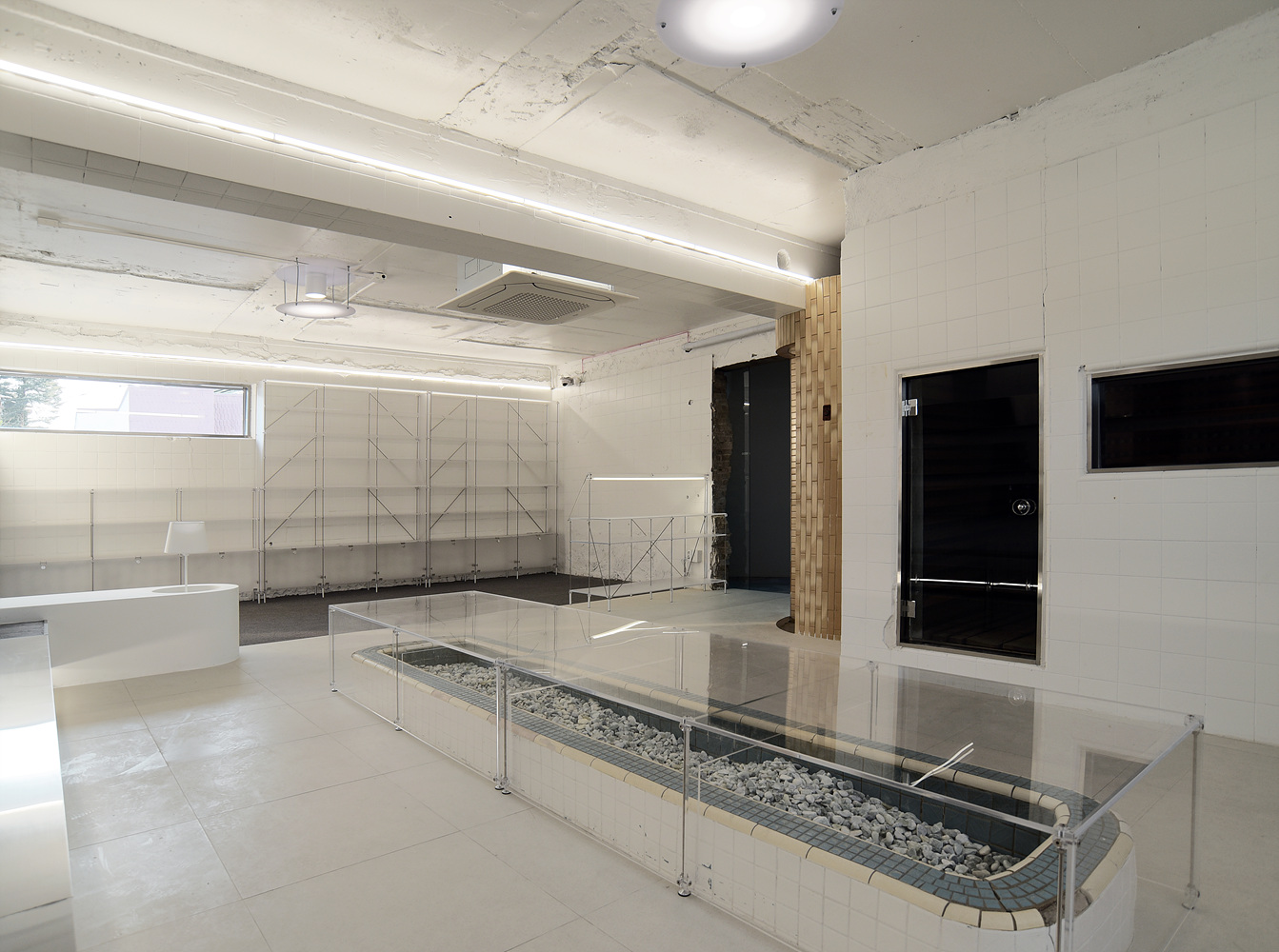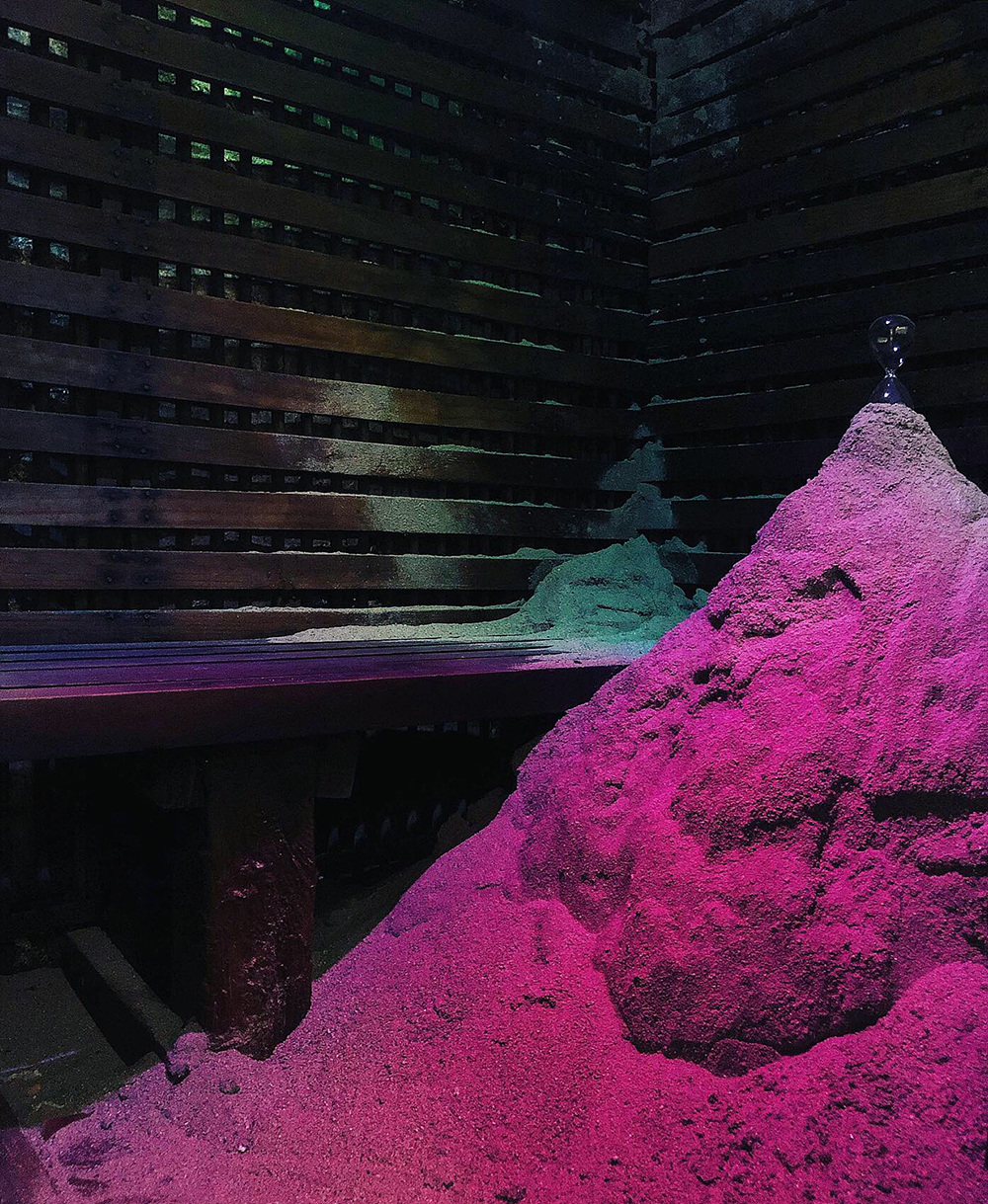 Studio CREATIVE STUDIO MONOPECT
Location Noam-gil 42, Gangneung-si, Gangwon-do, Republic of Korea
Use Complex cultural space
Site area 148.7㎡
Building area 99.17㎡
Gross floor area 495.86㎡
Building scope B1, 3F
Design period 2018. 10.10 - 2019. 01.20
Construction period 2019.02.28 - 2019.05.10
Design Team CREATIVE STUDIO MONOPECT
Construction CREATIVE STUDIO MONOPECT
Client SRDG
Photographer CREATIVE STUDIO MONOPECT
---
마실와이드 | 등록번호 : 서울, 아03630 | 등록일자 : 2015년 03월 11일 | 마실와이드 | 발행ㆍ편집인 : 김명규 | 청소년보호책임자 : 최지희 | 발행소 : 서울시 마포구 월드컵로8길 45-8 1층 | 발행일자 : 매일