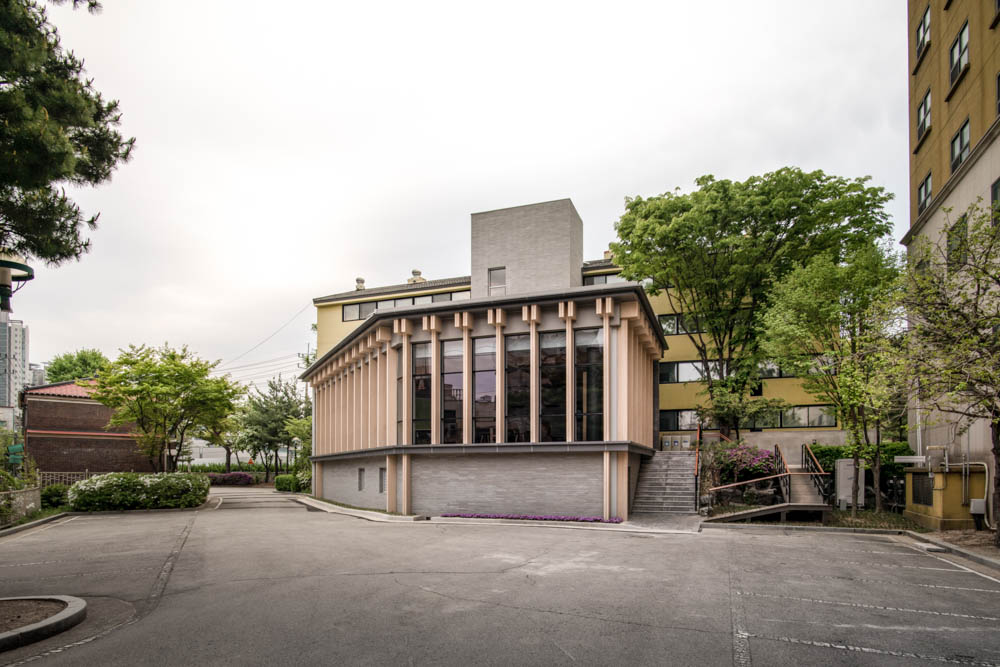 The SKKU Global Lounge is a project to expand the space that is used as a lounge and for light meals within the accommodation space of the foreign professors. The guesthouse, which is the existing building, is a new home for foreign professors, and will remain as an image of Sungkyunkwan University that will be remembered for a long time. The newly expanded space not only fulfills the functional aspects, but elements of Korean architecture were also used so that it can be remembered as a space that leaves an impression of Korea on foreign professors. The architect transformed the form of the eaves and pillars of Korean architecture reinterpreted in a modern way. These elements are repeatedly used, creating a Korean beauty that is felt in the detailed units and small gaps. The spatial experience, where the beauty of this combination is enjoyed at the same time, goes beyond simple expansion.
A concrete molding material called GFRC was finally used for the form of the unit member which was created by studying various materials. The composition of the unit member becomes the minimum unit that forms one space, rather than a joint of materials. There is a dining space called a Social Table at the entrance to the interior lounge, and it is the symbol of this space. The architect's hope that the professors from different countries will gather and talk to each other to form new relationships and form another community was contained. The SKKU Global Lounge is a space that creates a perfect unit member as well as a space that shows the beauty that the unit members create together when they are beautiful.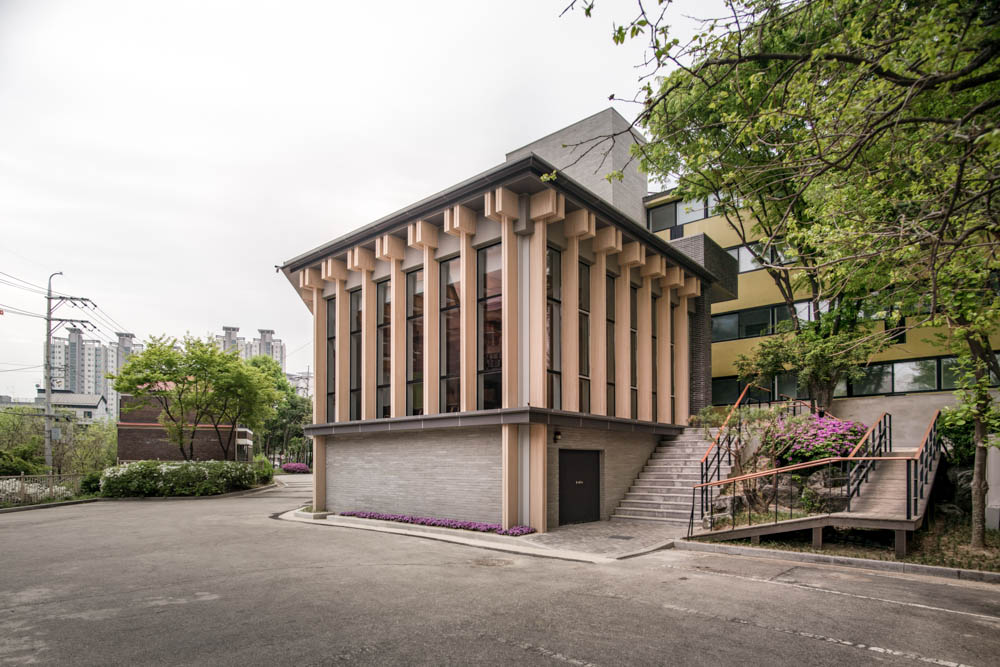 성균관대학교 글로벌라운지는 외국인 교수들의 숙식 공간에 라운지 겸 간단한 식사를 할 수 있는 공간을 증축하는 프로젝트다. 라운지 바로 뒤편에 있는 게스트하우스는 외국인 교수들에게 한국에서의 새로운 집이며, 이 라운지는 그들에게 오랫동안 기억될 성균관대학교의 이미지로 남게 된다. 건축가는 새롭게 증축되는 공간의 기능적인 부분을 충족하면서도, 외국인 교수에게 한국의 인상을 남기는 공간으로 기억되기 위하여 한국건축의 요소들을 사용했으며, 현대적으로 재해석한 한국건축의 처마, 기둥을 형태적으로 변형했다. 이 요소들은 반복적으로 사용되면서 세세한 단위, 작은 틈에서 느껴지는 한국적 아름다움을 자아낸다. 이 조합이 주는 공간적 아름다움은 증축의 단순함을 넘어선다.
여러 재료로 스터디되어 만들어진 하나의 단위 부재 형태는 최종으로 GFRC라는 콘크리트 성형부재가 사용됐다. 단위 부재의 구성은 자재의 이음이 아닌 하나의 공간을 이루는 최소 단위가 되는 것이다. 내부 라운지를 들어오는 초입에는 소셜테이블이라는 다이닝 공간이 있으며, 이 공간의 상징이다. 타국에서 온 교수들이 서로 모여 이야기하며 새로운 관계를 형성하고 또 다른 공동체를 만들어 나가길 바라는 건축가의 마음이 담겨 있다. 성균관대학교 글로벌라운지는 하나의 완벽한 단위 부재를 만들어 내는 공간이자, 단위 부재들이 아름다울 때 그 합이 보여주는 아름다움을 보여주는 곳이다.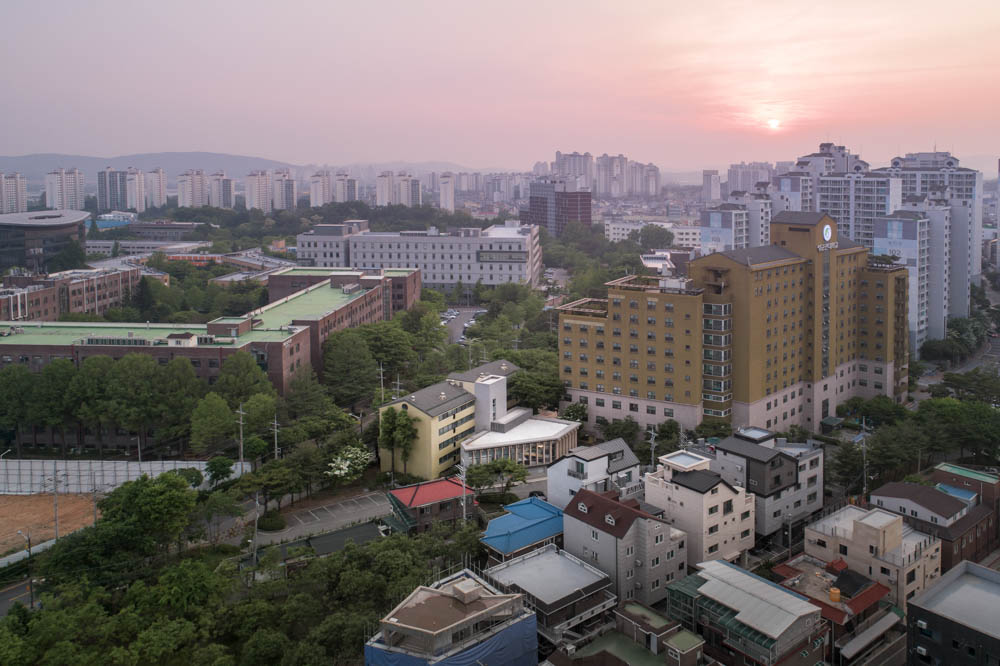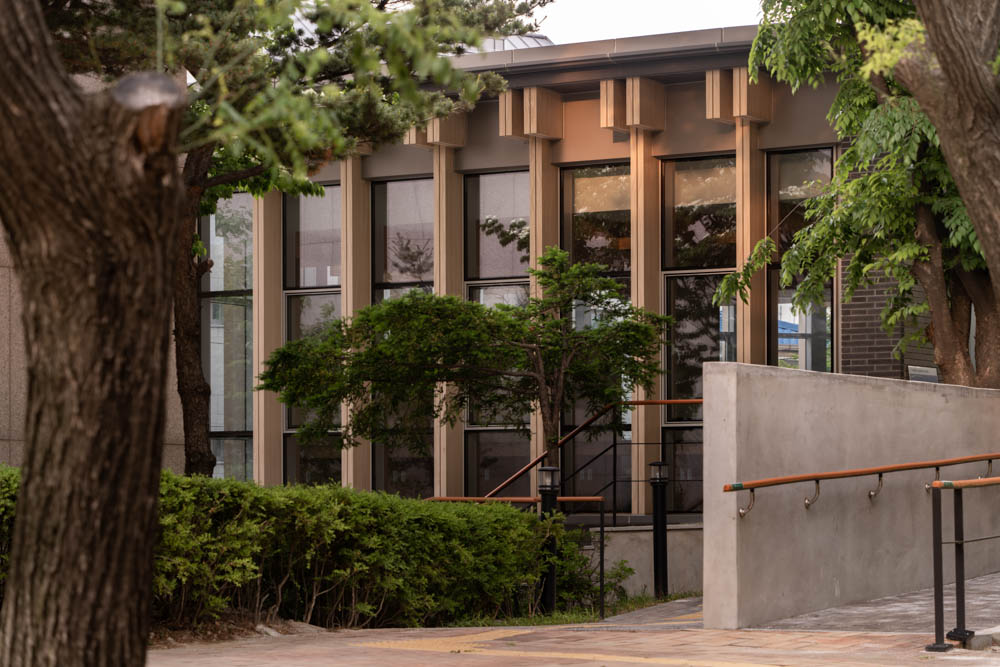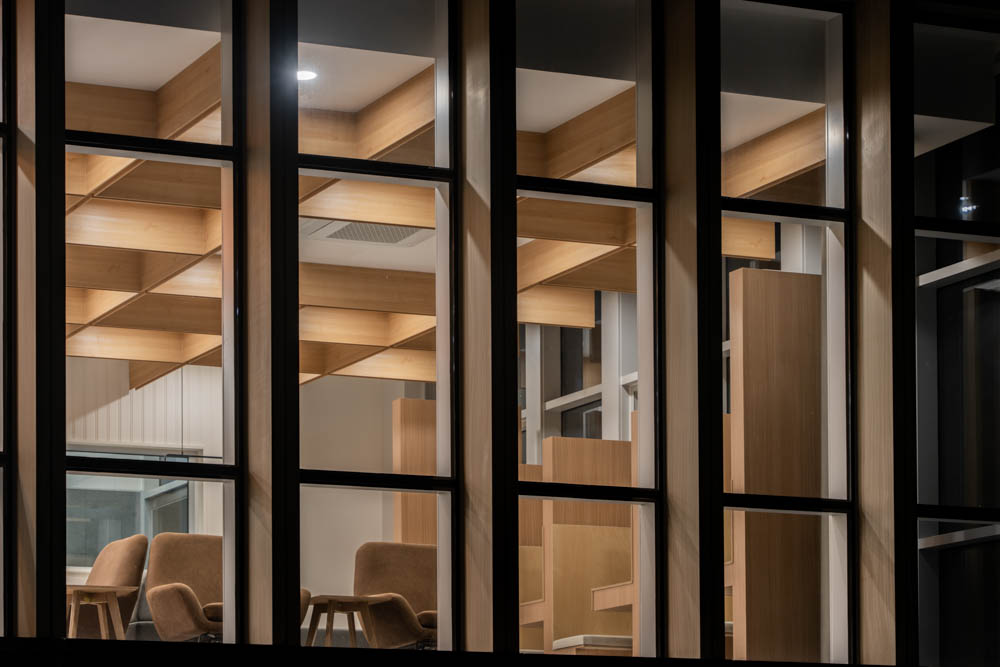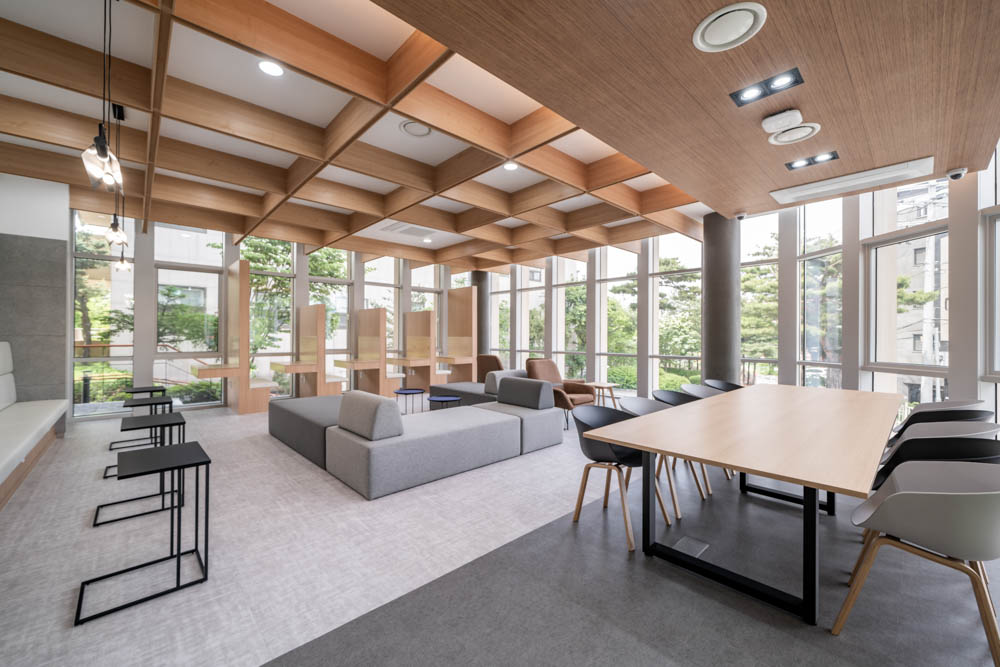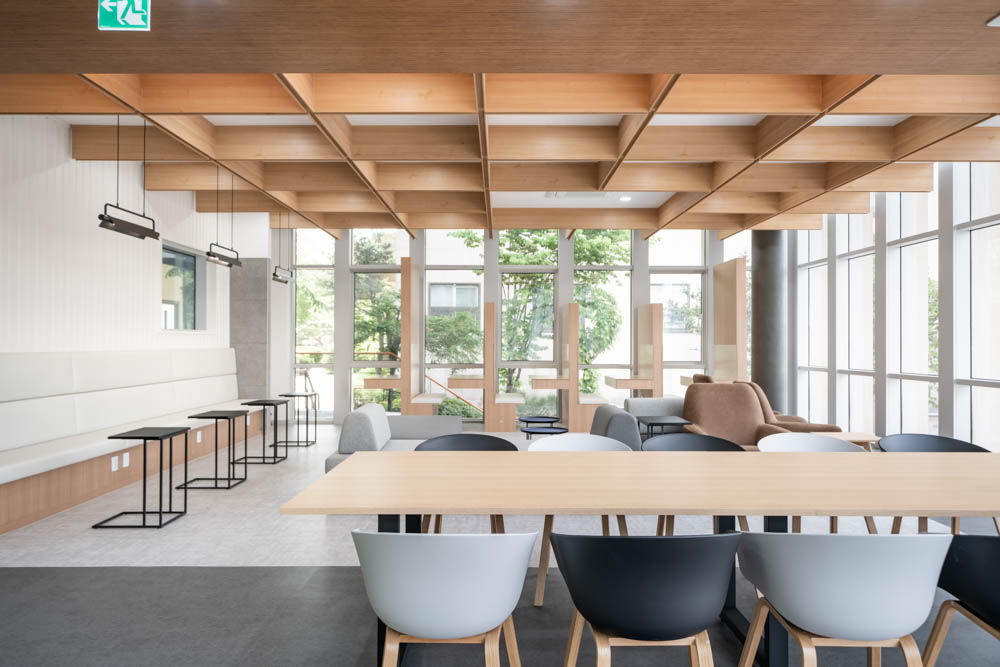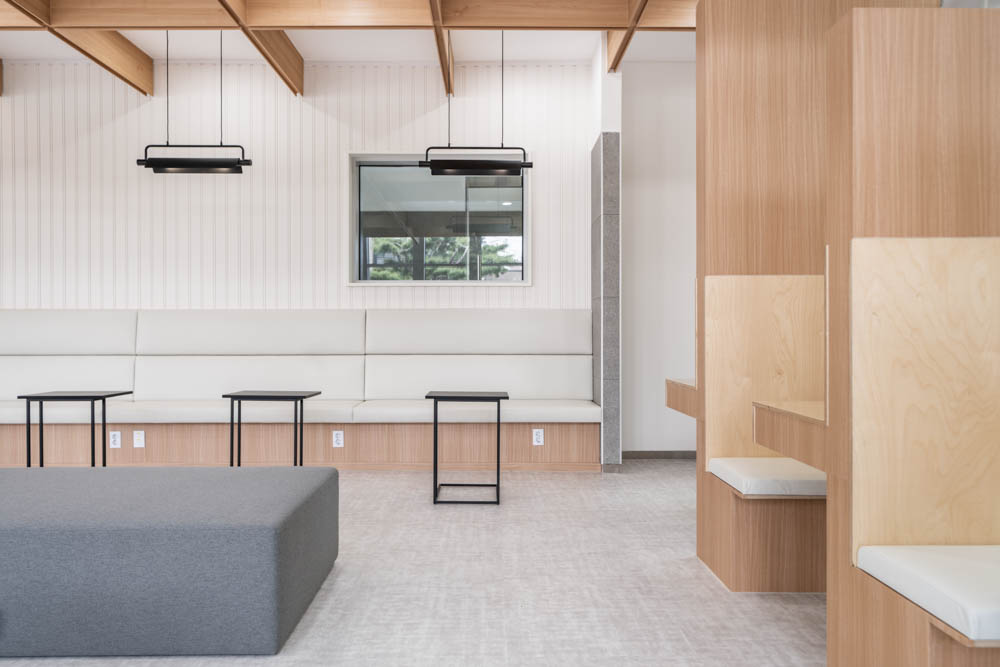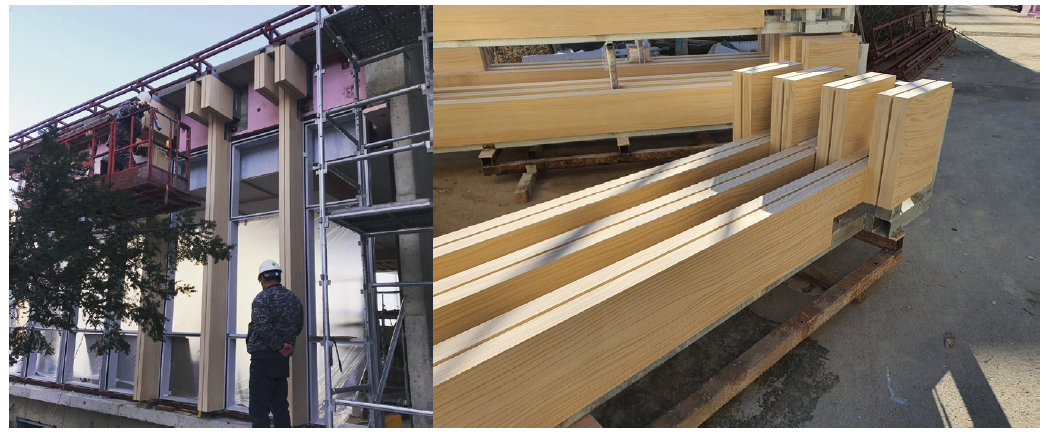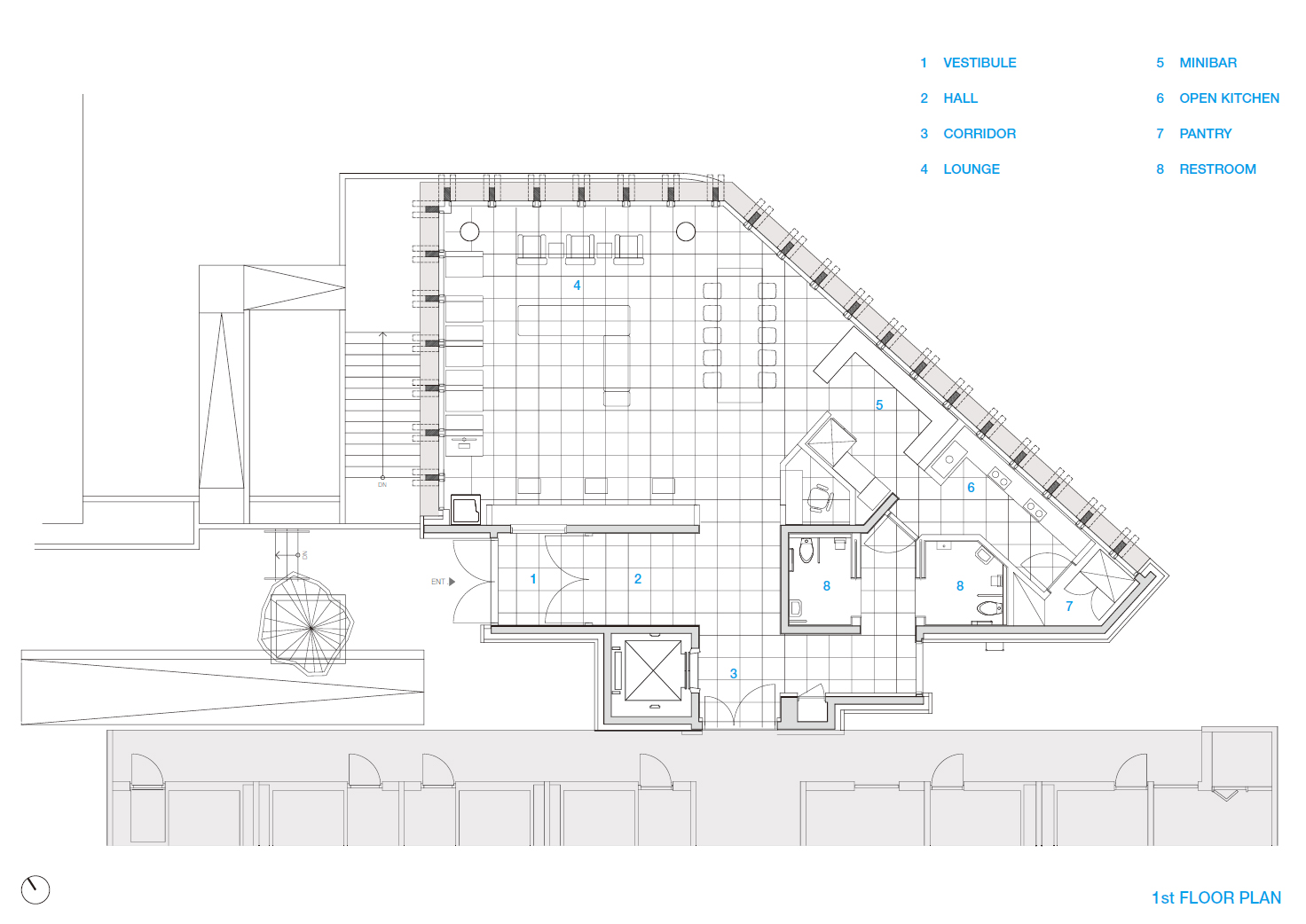 Architects PILOTIS Architects
Location Seobu-ro, Jangan-gu, Suwon-si, Gyeonggi-do, Republic of Korea
Program Educational Research Facility
Site area 492,312.50m2
Building area 173.43m2
Gross floor area 242.52m2
Building scope B1, 4F
Building to land ratio 18.47%
Floor area ratio 66.21%
Design period 2019. 10 - 2020. 9
Construction period 2020. 9 - 2021. 2
Completion 2021. 2
Principal architect Hyeongsoo Park
Project architect Hyeongsoo Park, Bon H. Lee
Design team Hyeongsoo Park, Chanmi Kim, Garim Kim(aircraft), Eunjung Choi
Structural engineer ILU Structural Engineering
Mechanical engineer MKcheonghyo
Electrical engineer MKcheonghyo
Interior Dosu architecture studio(Chulyoung Kim)
Construction CJ Logistics
Client SUNGKYUNKWAN UNIVERSITY
Photographer Uijin Gu
해당 프로젝트는 건축문화 2021년 7월호(Vol. 482)에 게재 되었습니다.

The project was published in the July, 2021 issue of the magazine(Vol. 482).
---
마실와이드 | 등록번호 : 서울, 아03630 | 등록일자 : 2015년 03월 11일 | 마실와이드 | 발행ㆍ편집인 : 김명규 | 청소년보호책임자 : 최지희 | 발행소 : 서울시 마포구 월드컵로8길 45-8 1층 | 발행일자 : 매일