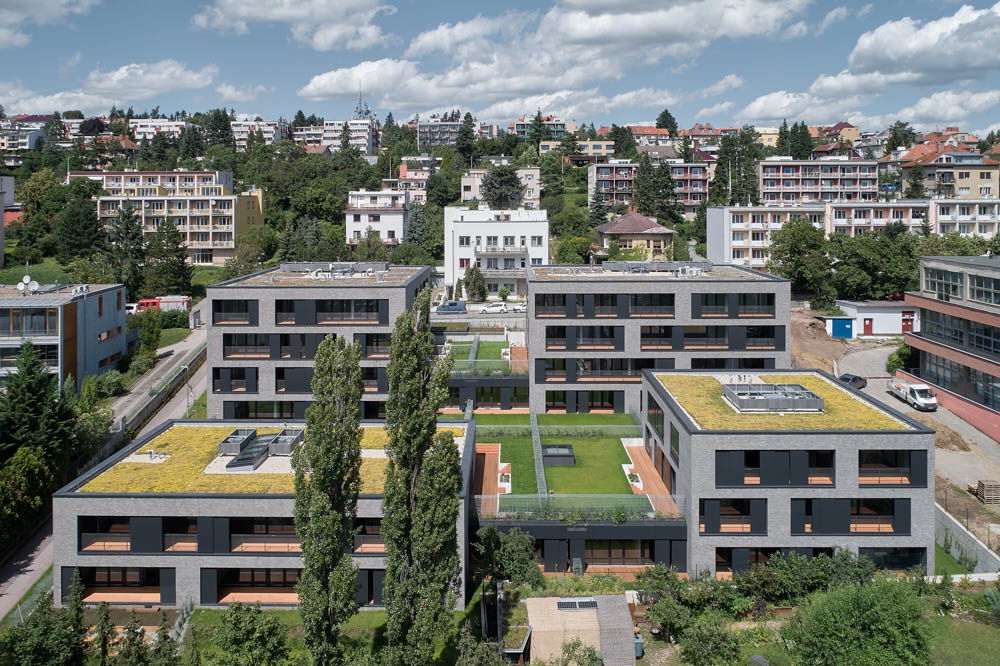 The building is located in a quiet residential Masaryk district, full of quality pre-war functionalist architecture. The volume and spatial solution are based on the character and proportions of the nearest buildings. Residential complex consists of four blocks of different sizes - apartment buildings - which protrude above the terrain from a common underground base. The set of buildings thus naturally fits into its surroundings. The site with south-west orientation and an attractive view over the Brno Exhibition Centre to the Kohoutovice forest was the reason for the maximum orientation and the opening of the residential complex into this direction. The apartment buildings descend along the slope, their height decreases towards the southern tip of the plot. The pair of buildings along Neumannova Street has four floors above the ground and one underground floor, which are connected by a staircase hall with elevators. Two lower apartment buildings have three and two floors above the ground, and with their smaller volume they follow the size of villas along the lower part of the plot.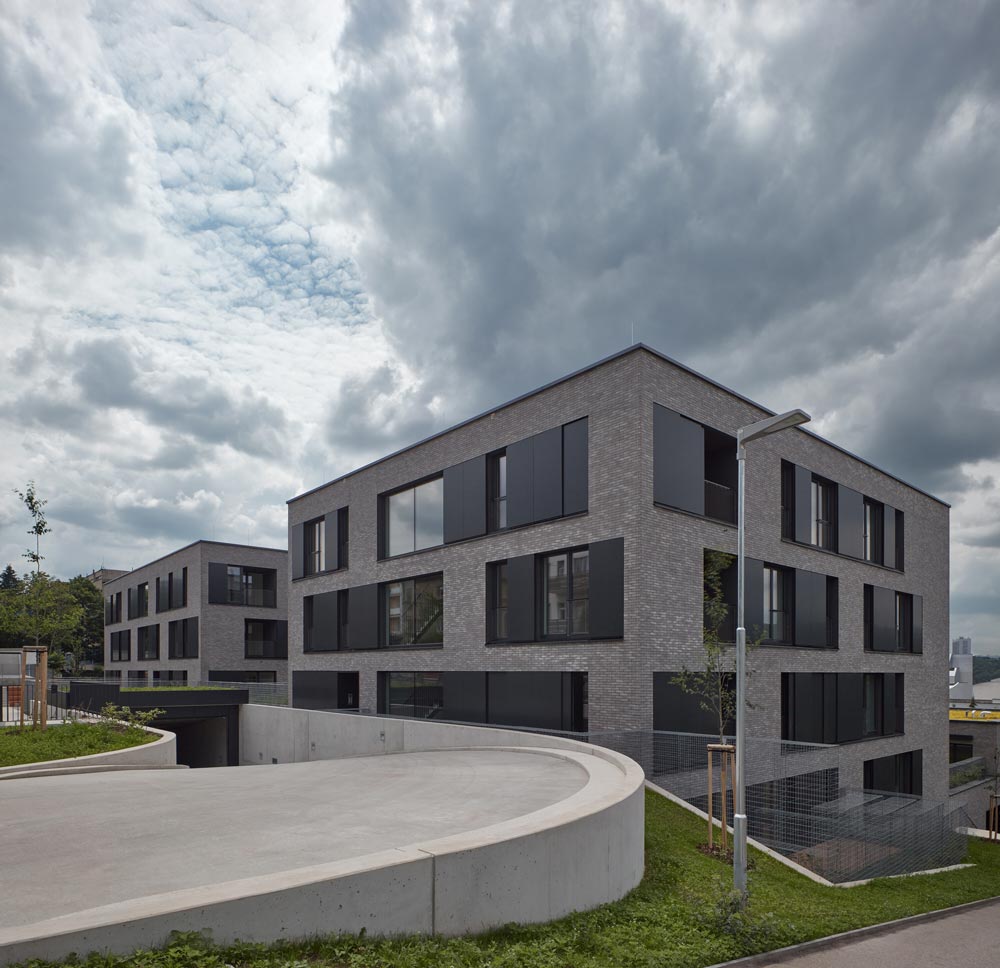 Between the sidewalk of Neumannova Street and the upper apartment buildings, a semi-private living space with a seating area has been designed. On the roof of the parking base between the individual buildings is a private courtyard with gardens connected to the apartments. They are separated by low hedges - gabion baskets planted with hornbeams. The set of buildings is built as a combined brick and reinforced concrete structure. The facades are clad with clinker brick slips. The smooth surfaces of the fixed and sliding panels made of aluminum sheets provide contrast to the structured surface of the brick slips. The floors of common areas inside buildings, stairs and tiling of entrance vestibule are made of cast terrazzo. Ceilings, stairs and elevator shafts were made as structural elements from exposed concrete. The unifying element of the whole building is the concept of greenery, which will stand out more and moreover time.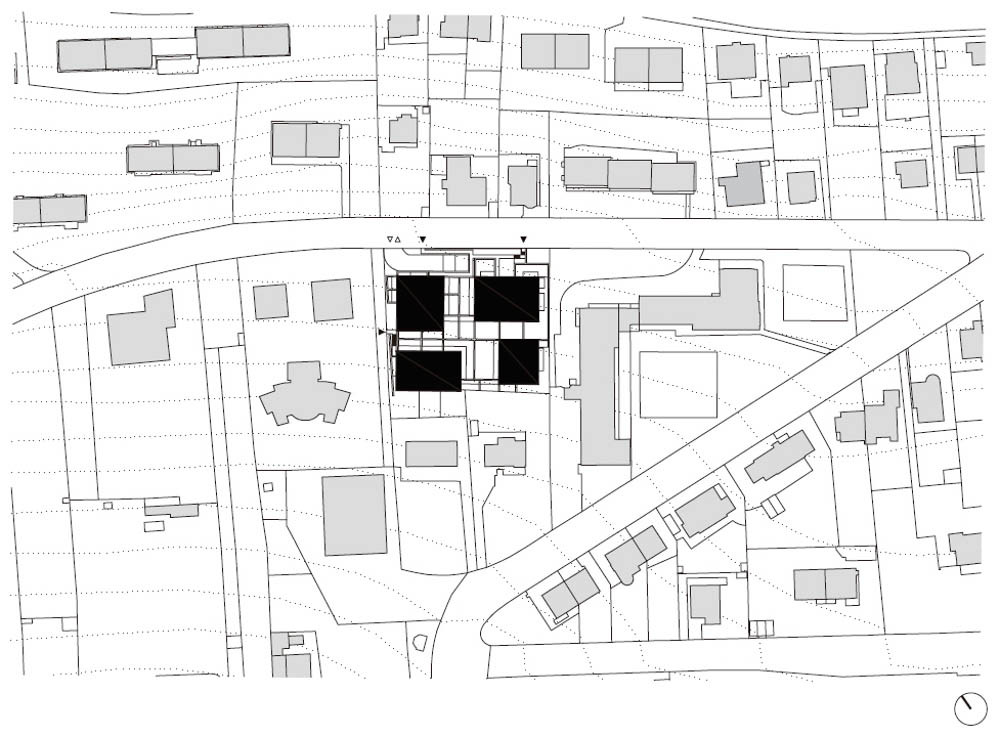 포인원 공동주택은 조용한 주거지이자, 고품질 기능주의 건축으로 가득한 마사릭(Masaryk) 지구에 위치한다. 건축물은 가장 가까운 건물의 특성과 비율을 기반으로 배치되고 설계됐다. 포인원 주거 단지는 서로 다른 크기의 4개의 아파트 건물로 구성되며, 공동 지하 기반에서 지형 위로 튀어 나와 있기 때문에, 건물 전체는 자연스럽게 주변 환경과 잘 어울린다. 브르노 전시 센터에서 코호토비체 숲으로 이어지는 매력적인 전망과 남서쪽을 향하는 부지는 주거 공간 안에서 바라볼 수 있는 좋은 전망을 만들어내며, 이 방향으로 주거 단지의 입구들이 형성된 모습을 볼 수 있다. 아파트 건물은 경사면을 따라 내려 가고 건물의 높이는 대지의 남쪽 끝으로 떨어진다.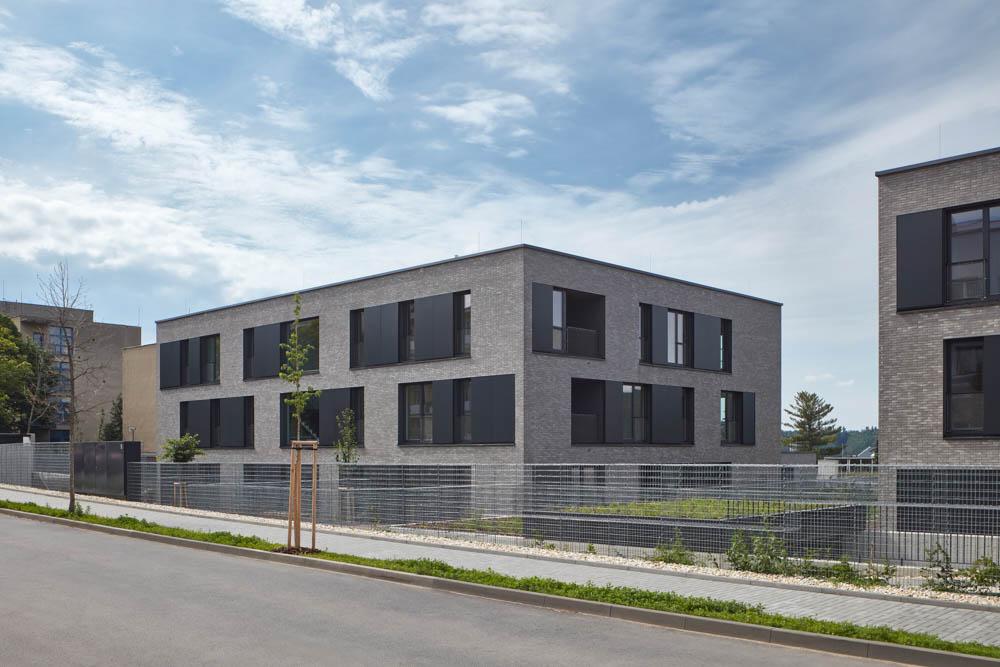 뉴마노바(Neumannova) 거리를 따라 있는 한 쌍의 건물은 지상 4층과 지하 1층으로 이루어져 있으며 엘리베이터가 있는 계단홀로 연결되어 있다. 두 개의 하부 아파트 건물은 각각 지상 3층과 2층으로 구성되어 있으며 볼륨이 작기 때문에 대지의 하단 부분을 따라 빌라 크기가 결정된다. 뉴마노바 거리의 보도와 상부 아파트 건물 사이에 좌석 공간이 있는 공공 공간이 있다. 각각의 건물 사이의 주차장 지붕에는 아파트와 연결된 정원이 있는 전용 안뜰이 있다. 이 안뜰은 서어 나무가 심어진 돌망태로 만들어진 낮은 울타리로 분리된다. 건물 전체는 벽돌과 철근콘크리트 구조를 결합하여 지어졌다. 외관은 클링커 벽돌로 덮여 있다. 알루미늄 시트로 만들어진 고정 및 슬라이딩 패널의 매끄러운 표면은 벽돌 슬립의 구조화된 표면과 대조를 이룬다. 건물 내부 공용 공간의 바닥, 계단 및 현관 타일링은 캐스트 테라조로 만들어진다. 천장, 계단 및 엘리베이터 샤프트는 노출콘크리트의 구조 요소로 만들어졌다. 건물은 전체적으로 녹지로 인해 통합되고 주거의 틀을 완성시킨다.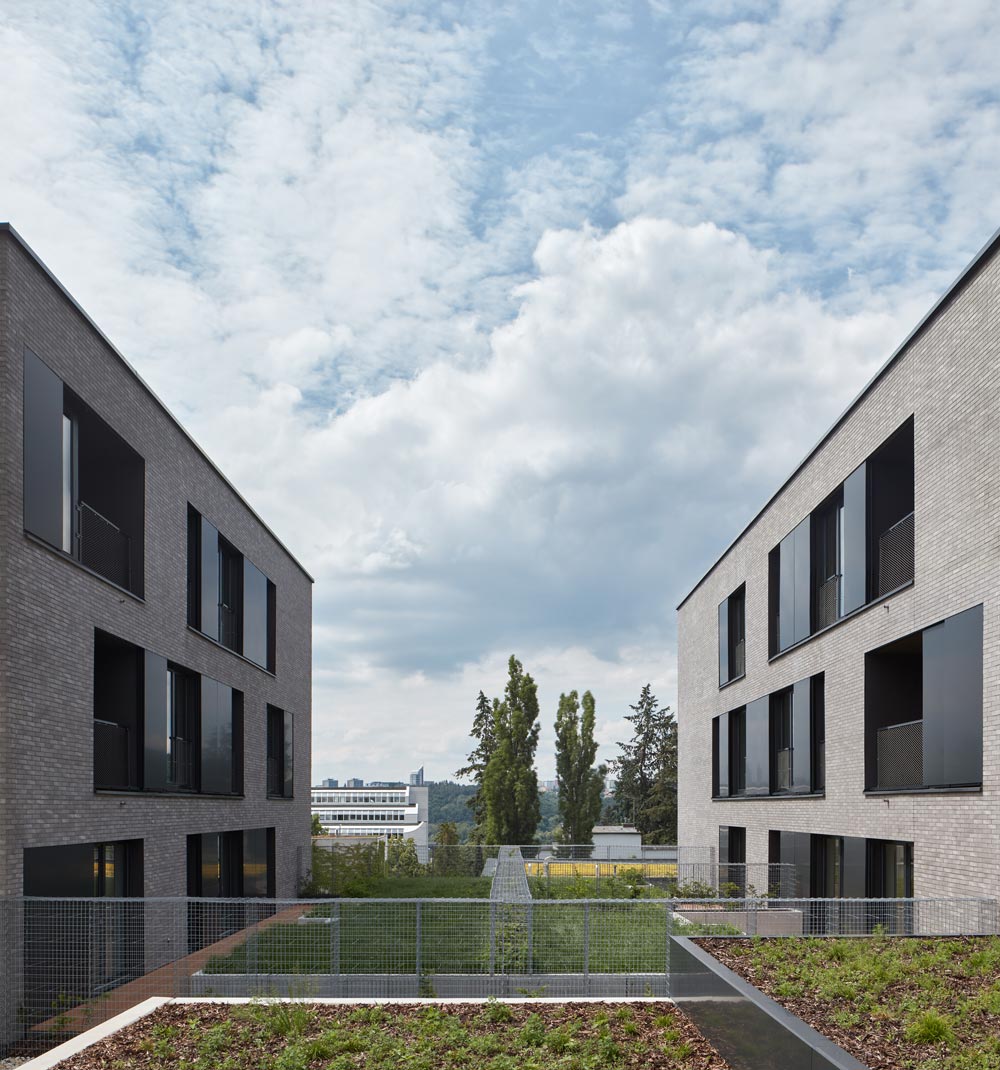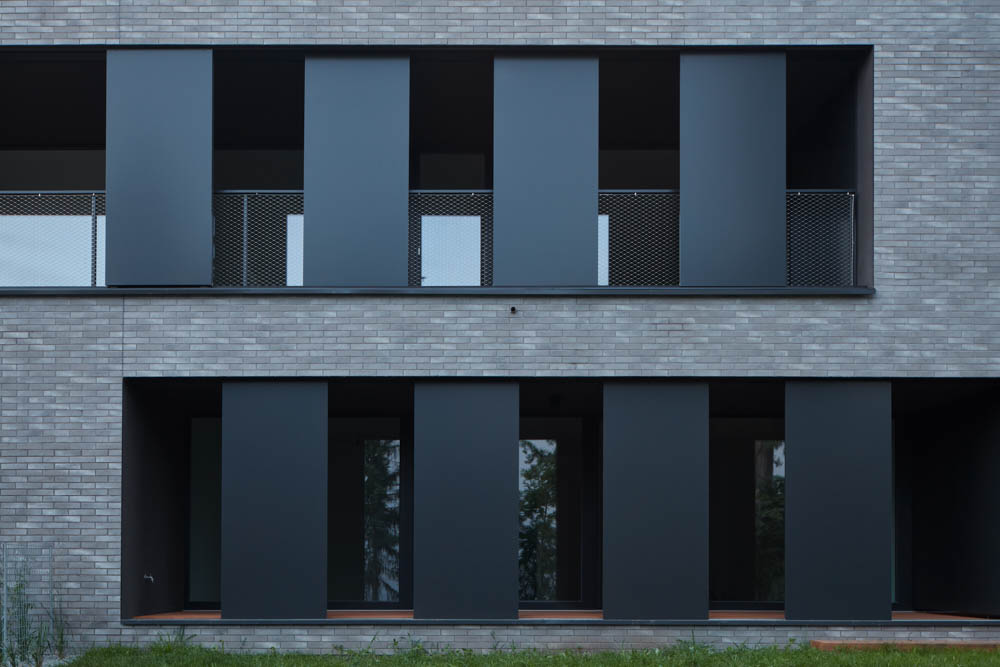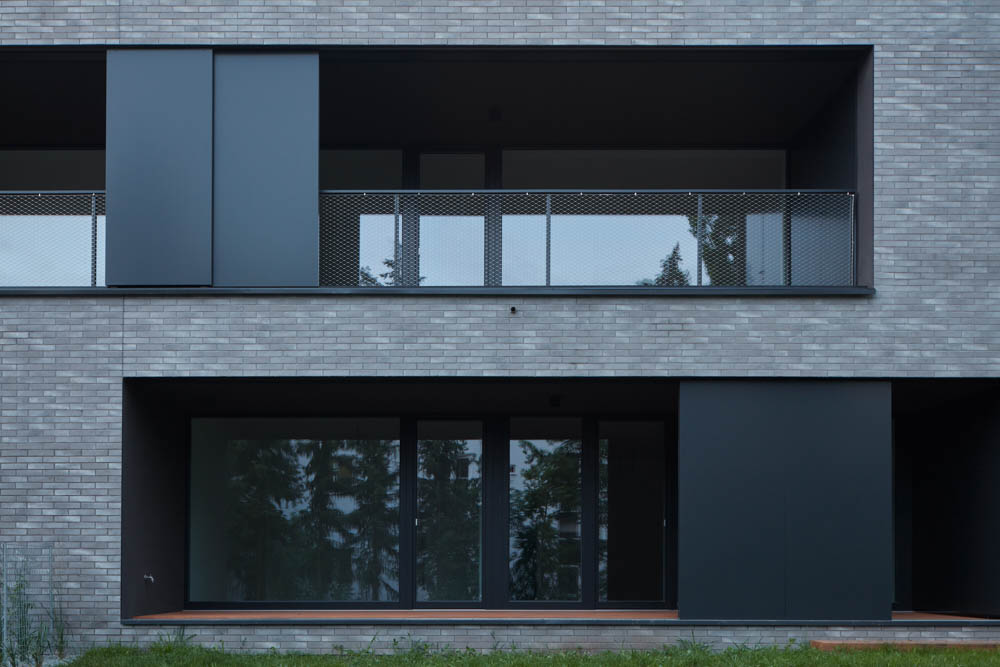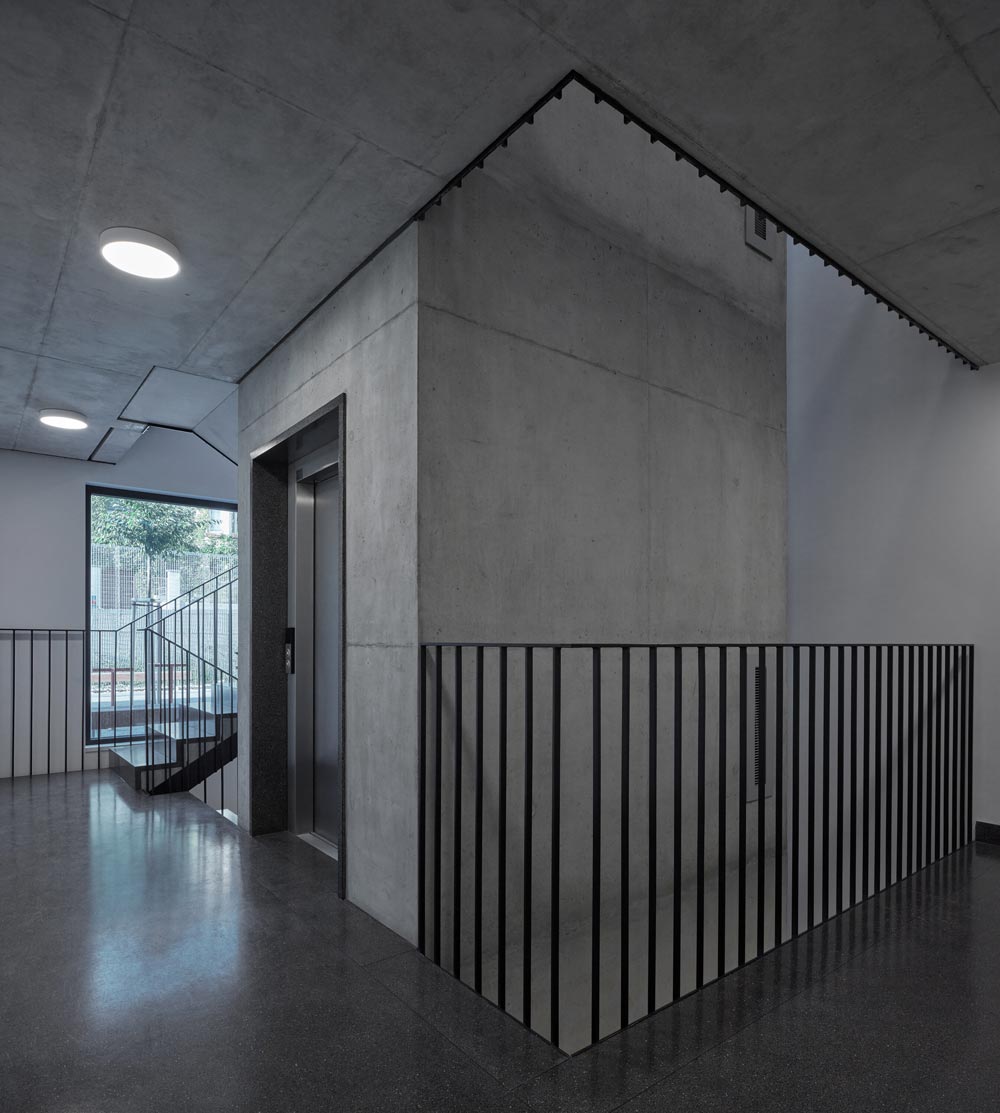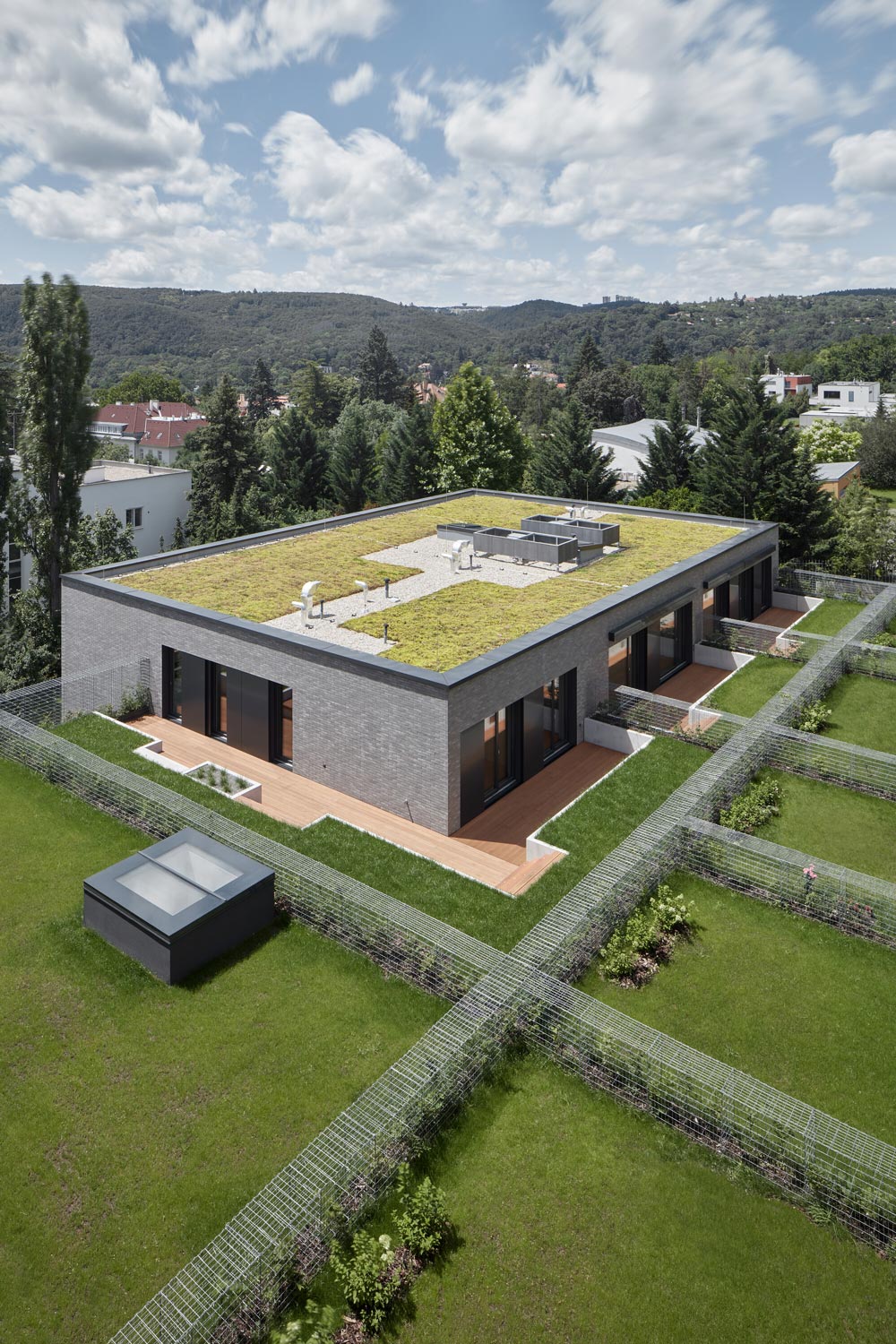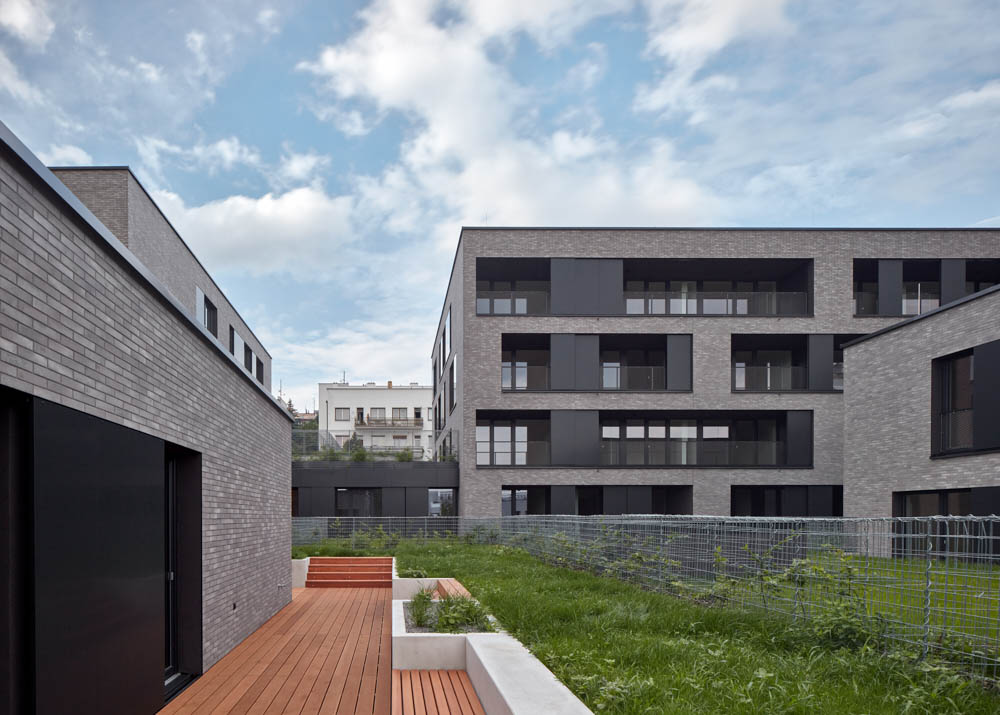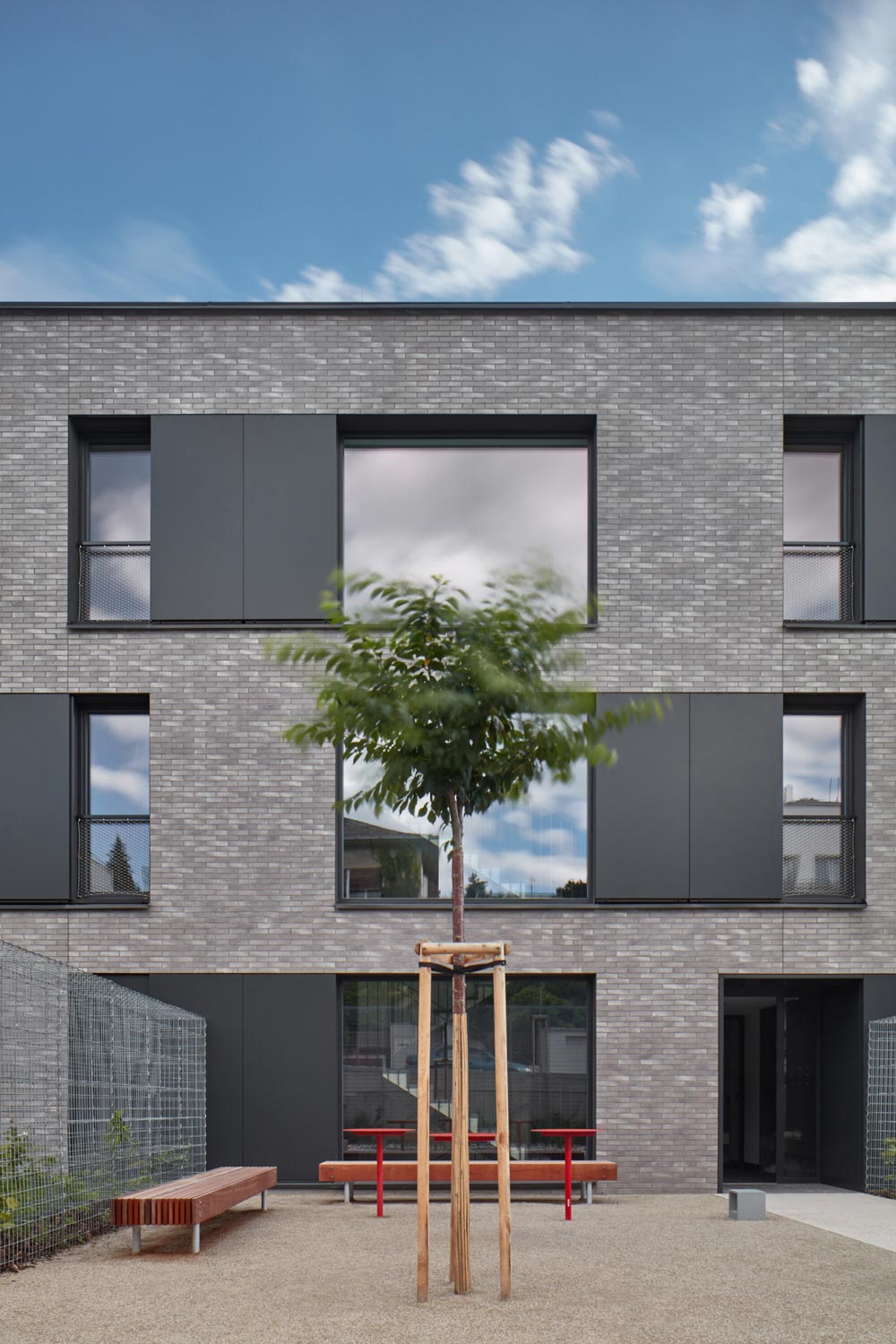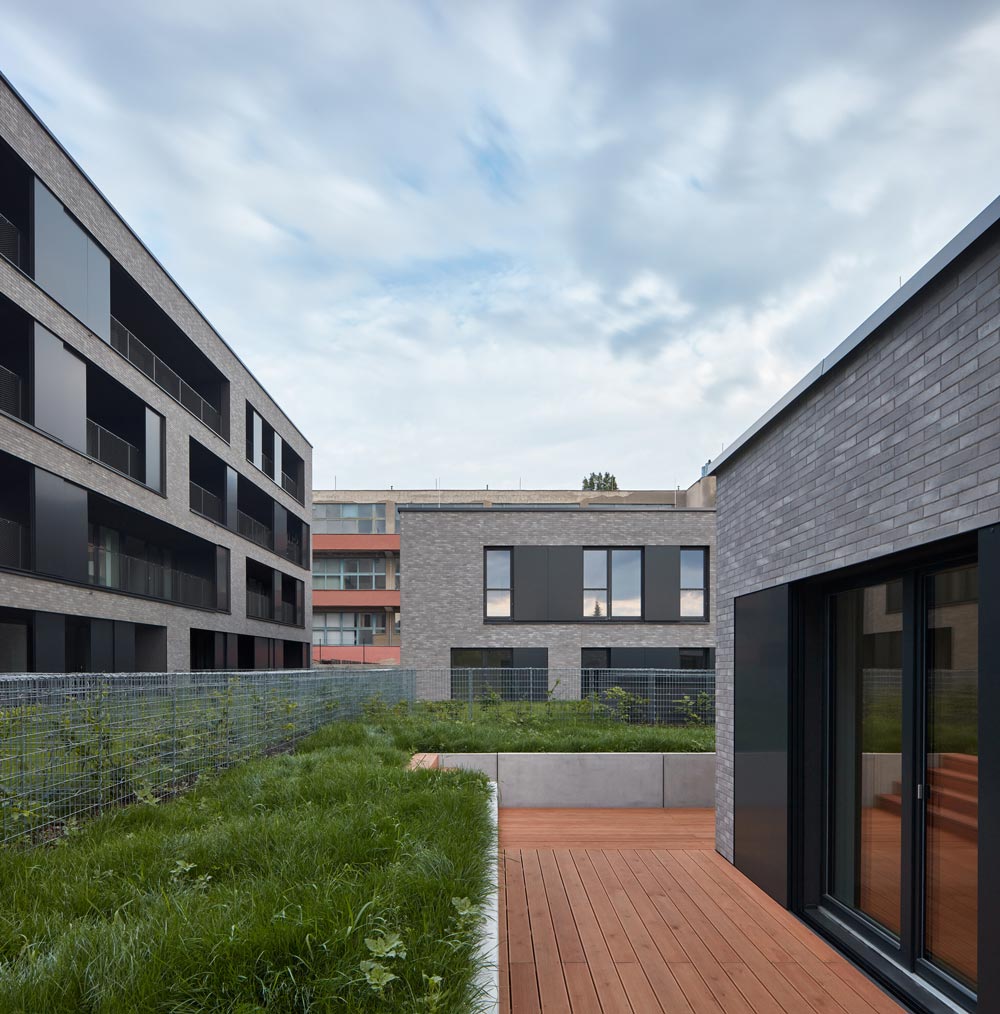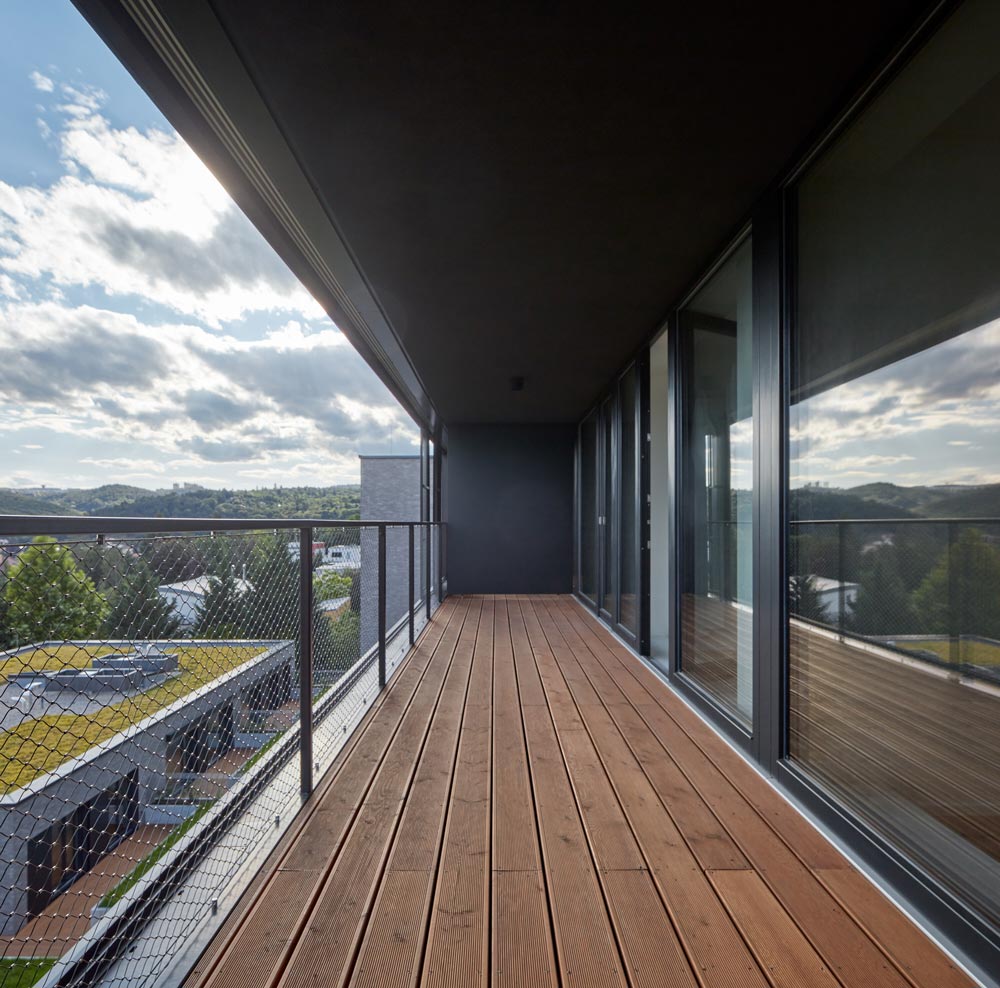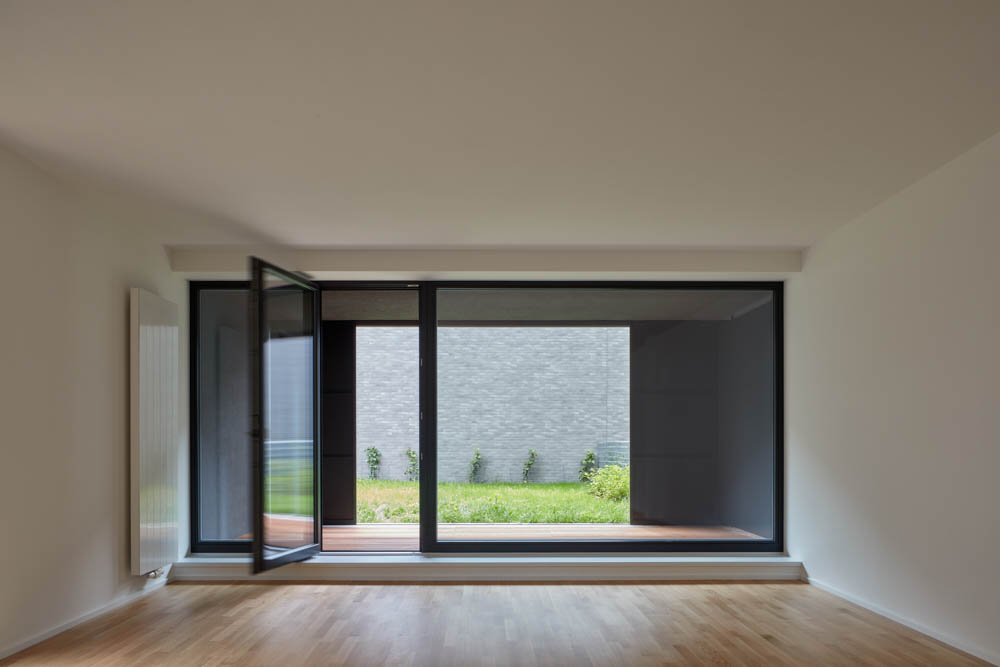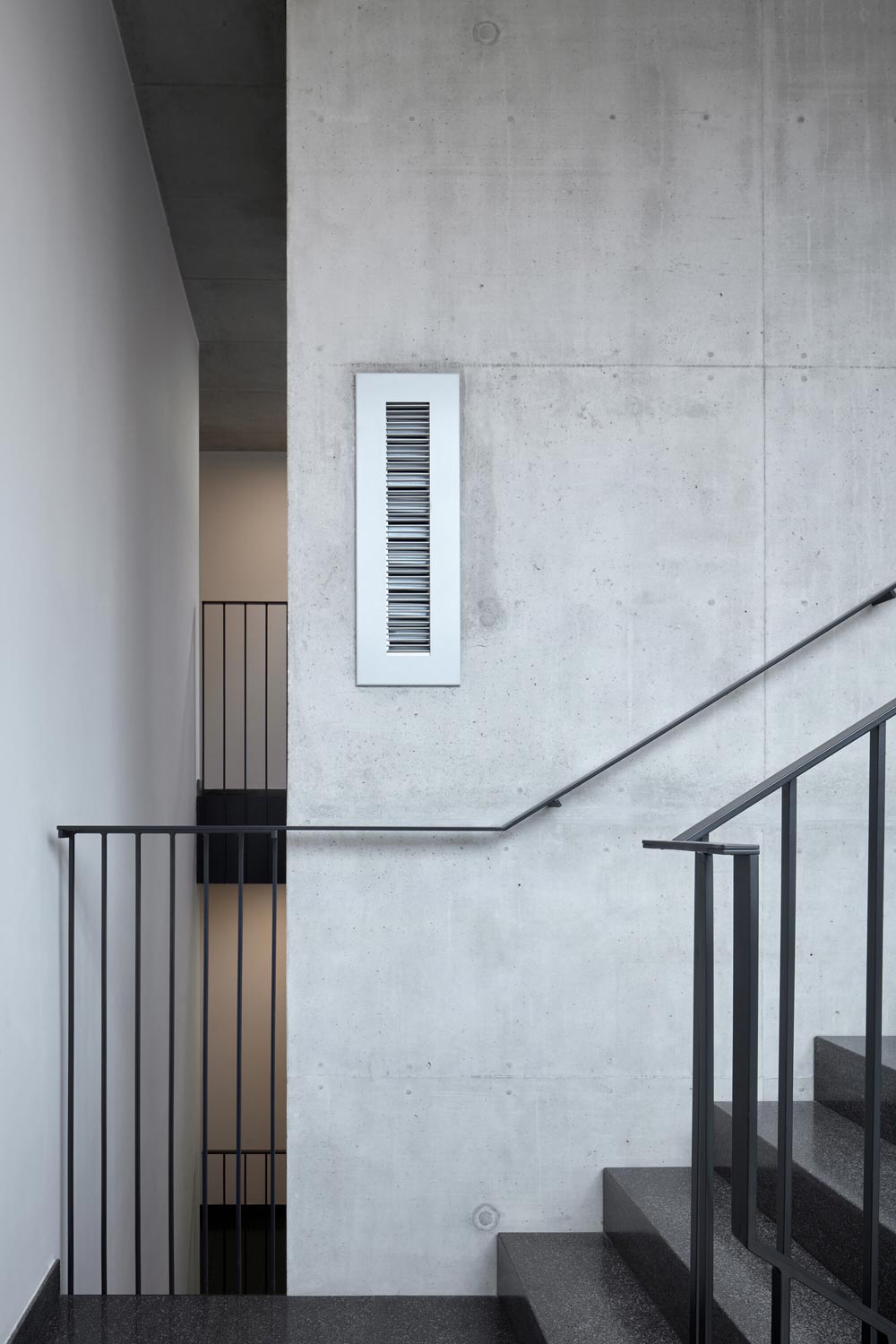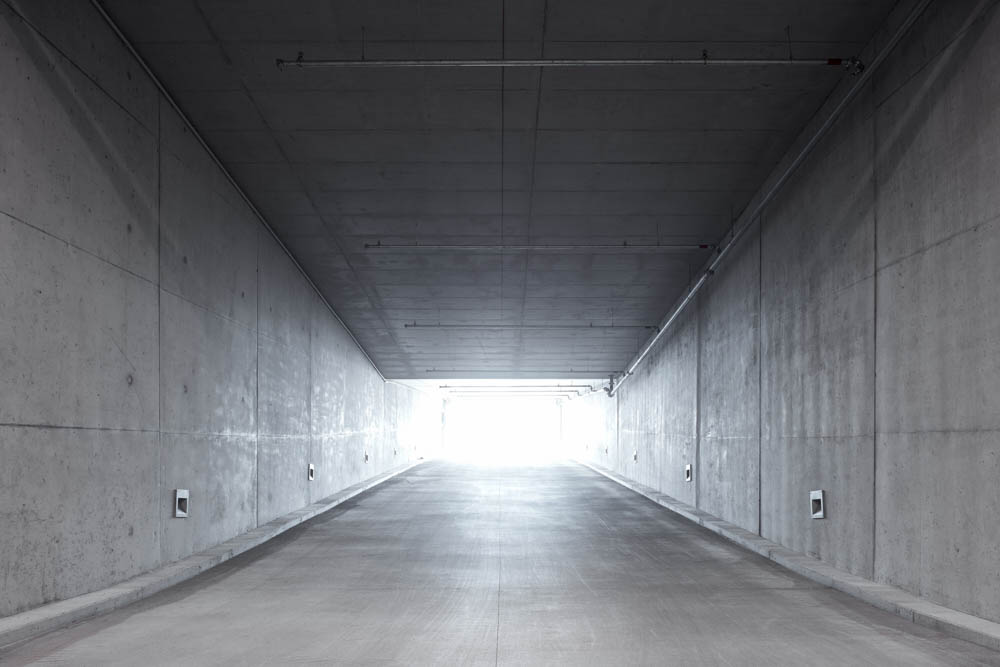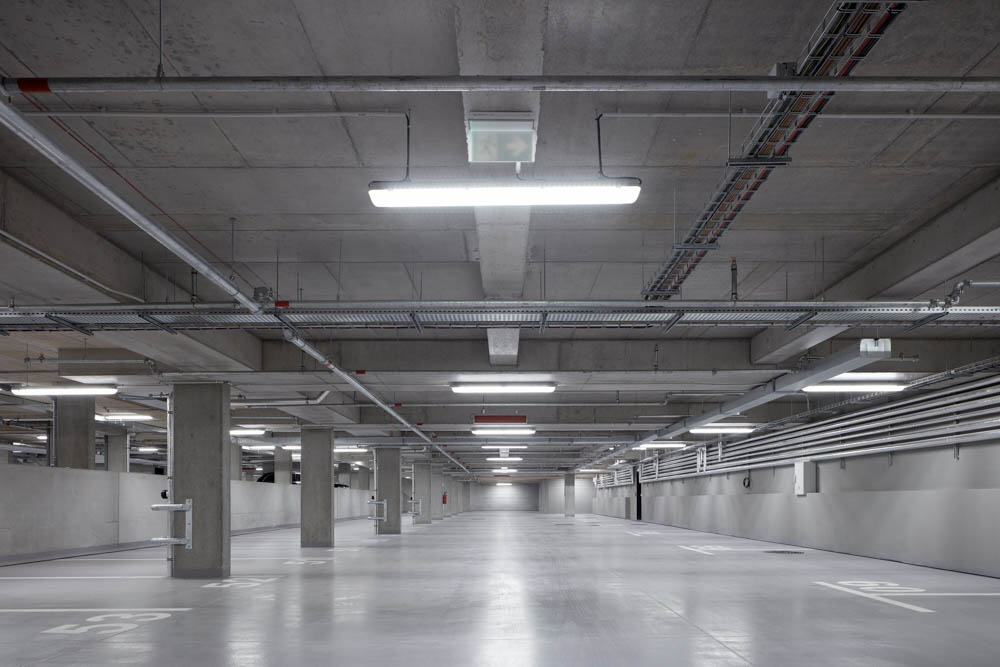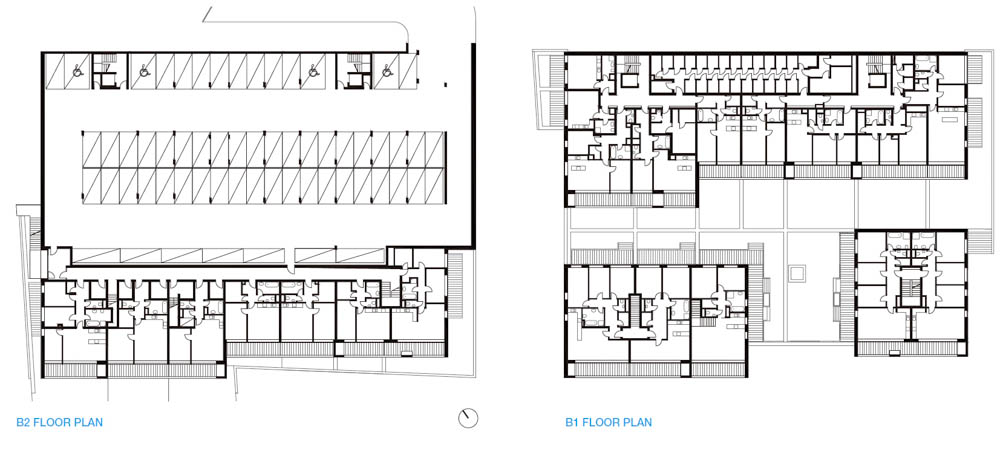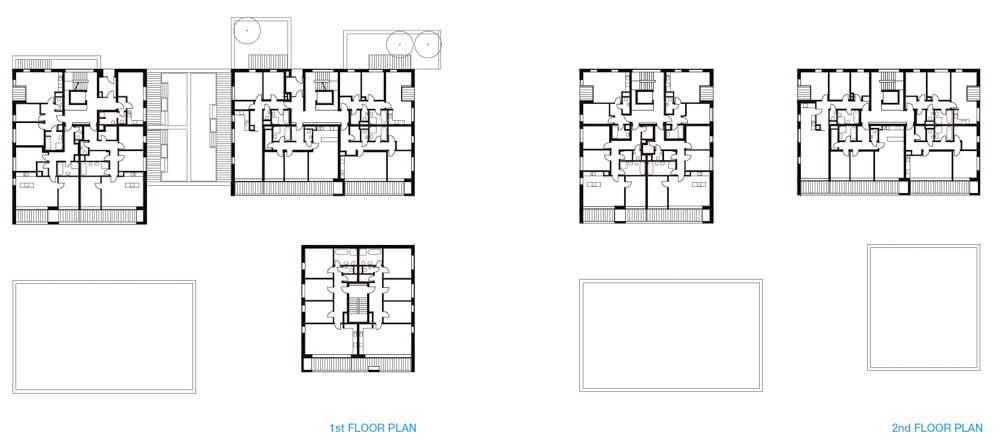 Architect KUBA & PILAŘ ARCHITEKTI
Location Neumannova Street, Brno, Czech Republic
Site area 4,036m2
Building area 3,322m2
Project period 2015 - 2018
Completion 2020
Project architect Tomáš Pila, Ladislav Kuba, Wojciech Wilczek, Jan Kopecký
Client Neumann bytový dům
Photographer BoysPlayNice
해당 프로젝트는 건축문화 2021년 6월호(Vol. 481)에 게재 되었습니다.

The project was published in the June, 2021 issue of the magazine(Vol. 481).
---
마실와이드 | 등록번호 : 서울, 아03630 | 등록일자 : 2015년 03월 11일 | 마실와이드 | 발행ㆍ편집인 : 김명규 | 청소년보호책임자 : 최지희 | 발행소 : 서울시 마포구 월드컵로8길 45-8 1층 | 발행일자 : 매일