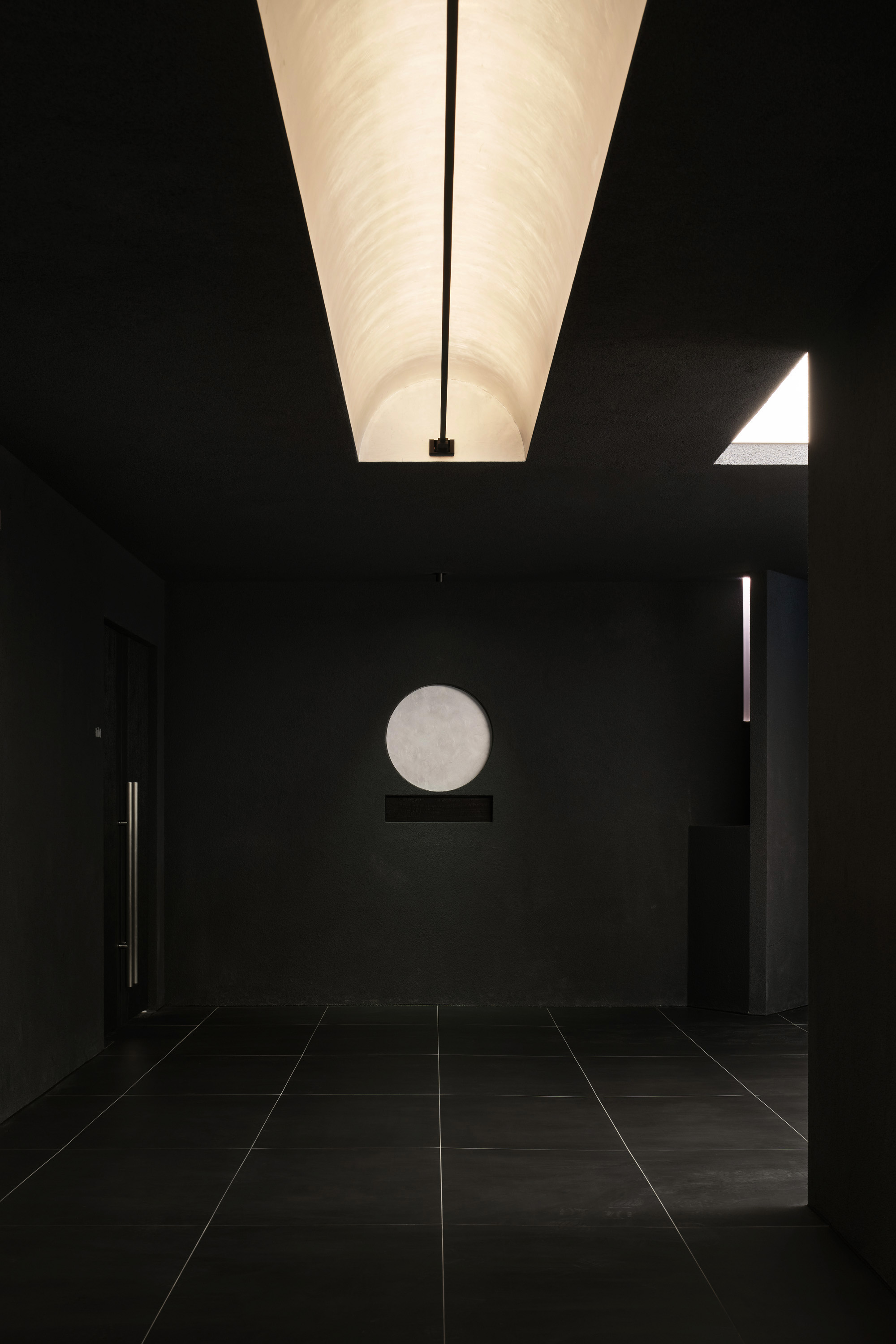 'Ohn Goh Ji Shin', preserve one's former values and refine them with refinement.
Grilling meat over charcoal is a very old and traditional cooking method. Sutimoon intends to interpret traditional Korean food culture in a modern way based on this charcoal-grilling technique. They sharpens special ingredients, finds the harmony of each dish, and heads for a new variation. We propose an elegant and original Korean style charcoal-grilled dining that encompasses the original taste wisdom and modern sense. The space of Sutimoon serves as a vessel that can capture Korea's traditional and elegant aesthetic values. It is a space where the original taste and modern sense can be combined to form a harmony of the five senses, and its value accumulates over time, suggesting a direction to shine more. It was drawn based on the appearance that the subtle light emitted by charcoal resembles the moon in the night sky. Sutimoon, the name of Sutimoon, was created by combining the Korean dialect of Charcoal and the English expressions of Moonlight Night (Wolseok). The image felt from the name leads to a narrative from the design of the space. The subtle but powerful vision was realized with a combination of rough, dark walls and moonlight-like lighting.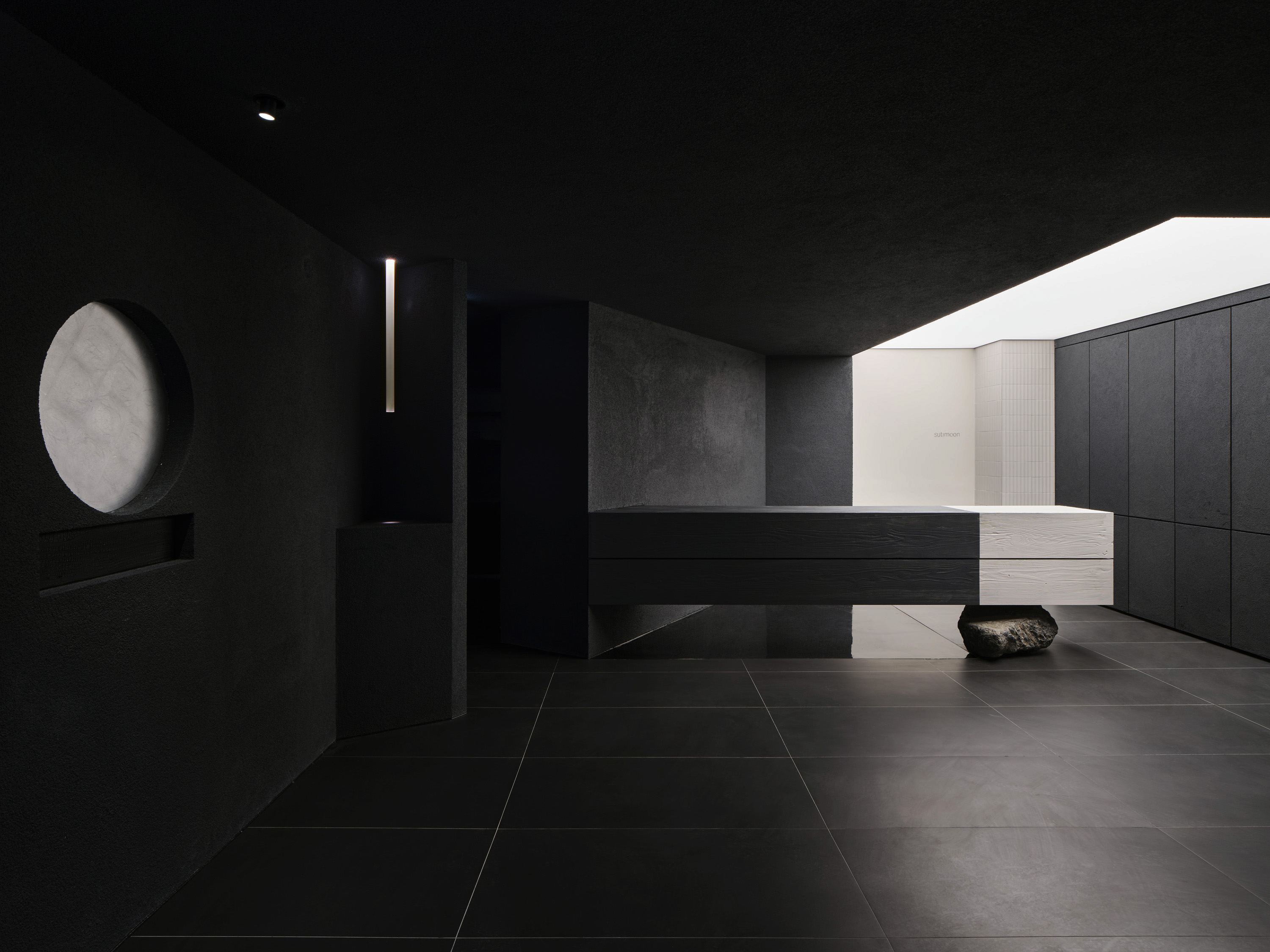 온고지신, 이전의 가치를 지키고 세련됨으로 다듬다.
고기를 숯불에 굽는 것은 아주 오래되고 전통적인 조리방식이다. 수티문은 이런 숯불구이 기법을 바탕으로 한국 전통 식문화를 현대적으로 해석하고자 한다. 특수한 식재료를 예리하게 가다듬고, 요리마다의 어울림을 찾아 새로운 변주를 향한다. 본래의 맛의 지혜와 현대적인 감각을 아우르는 우아하고 독창적인 한국식 숯불 다이닝을 제안한다.
수티문의 공간은 한국의 전통적이고 우아한 미적 가치를 담아낼 수 있는 그릇으로서의 역할을 한다. 본래의 맛과 현대적 감각이 어우러져 오감의 조화를 이룰 수 있는 공간으로, 시간이 지나 가치가 쌓여 더욱 빛날 수 있는 방향을 제시한다.
숯이 뿜어내는 은은한 불빛이 밤하늘의 달무리와 닮았다는 모습에서 착안하여 그려내었다. '숯'의 우리말 방언 '수티' 그리고 '달이 밝은 밤(월석)'의 영문 표현이 합쳐져 만들어진 이름 '수티문'. 이름에서부터 느껴지는 이미지는 공간의 설계에까지 하나의 서사로 이어진다. 은은하지만 힘 있는 비전은 거칠고 어두운 벽면 그리고 마치 달빛과 같은 조명의 조화로 실현이 되었다.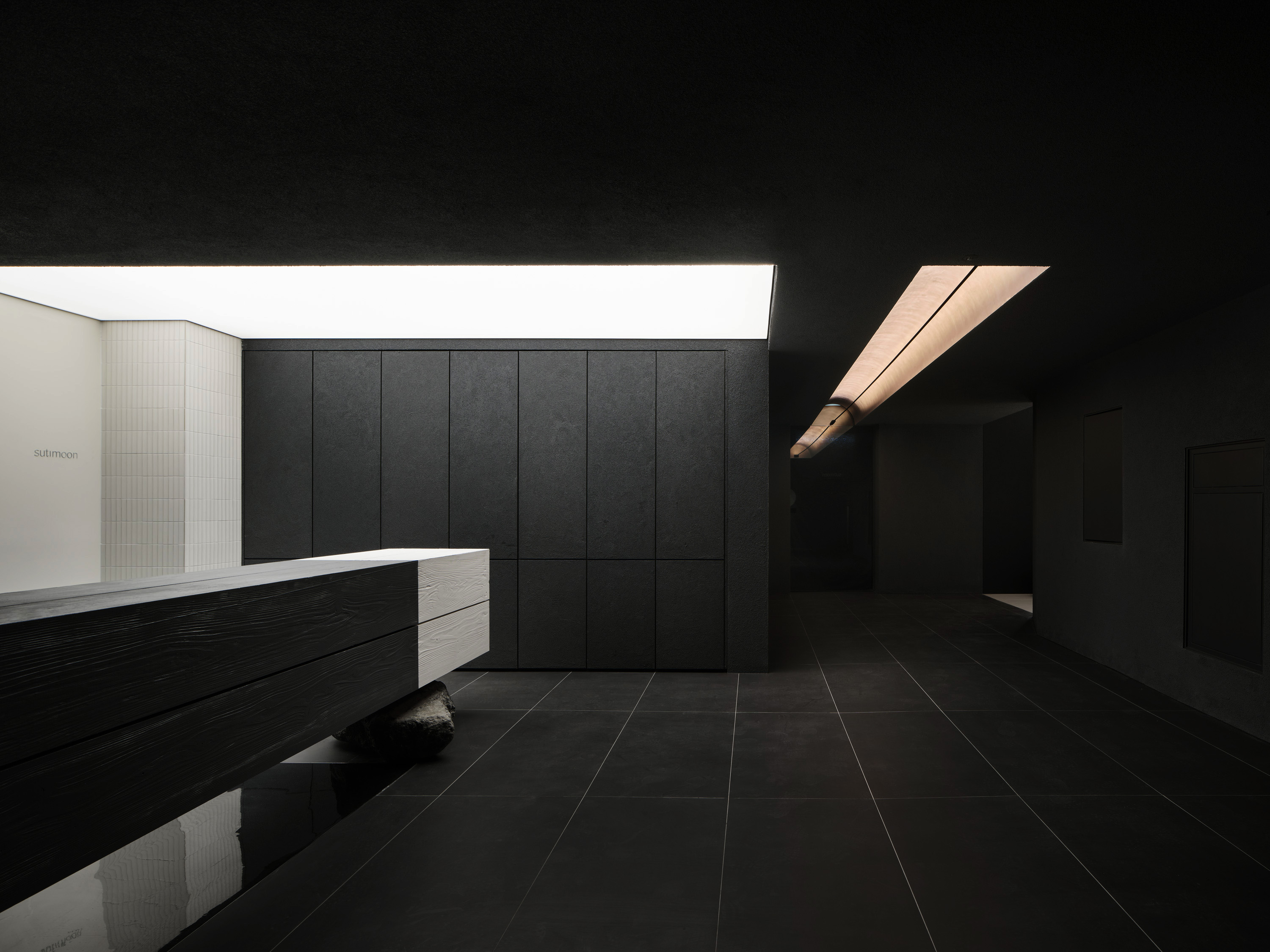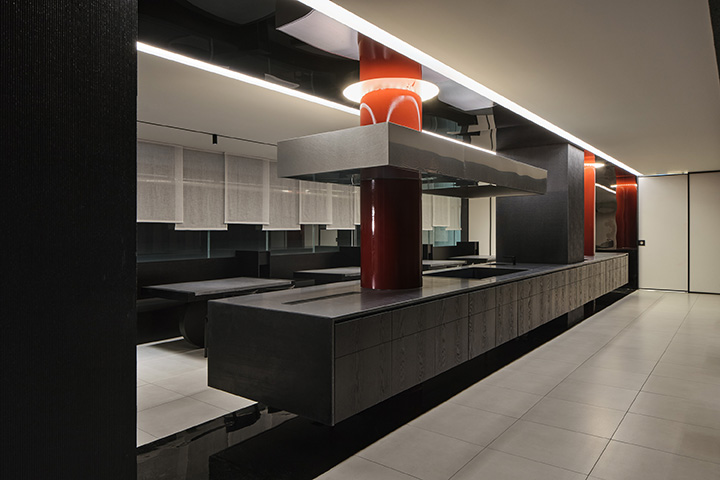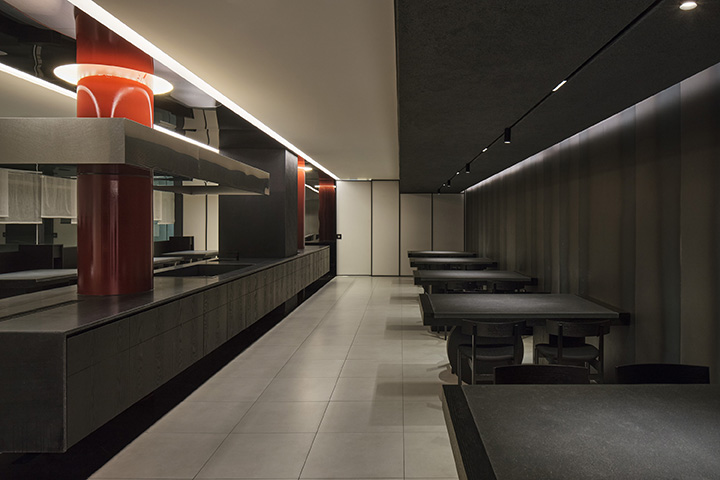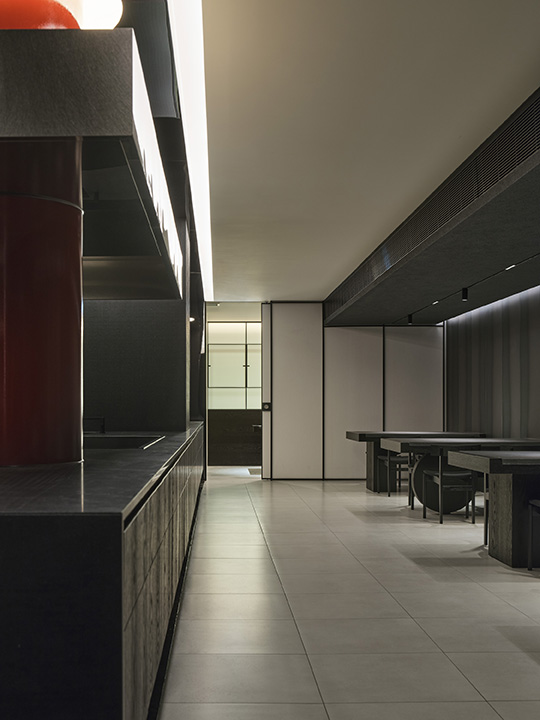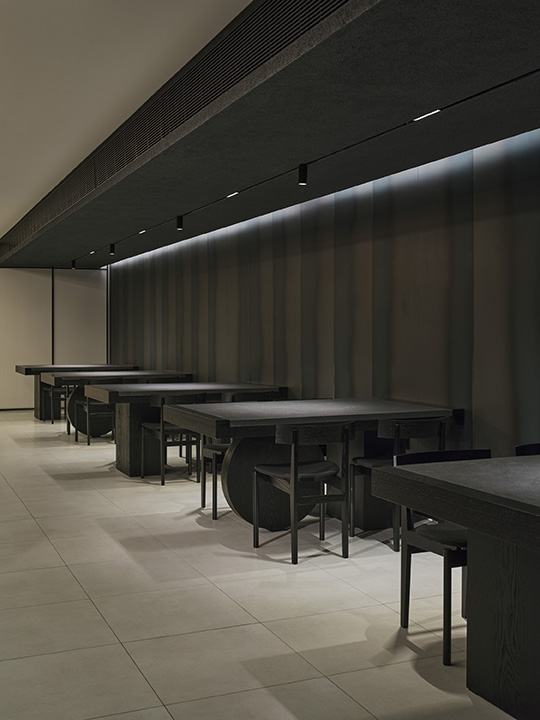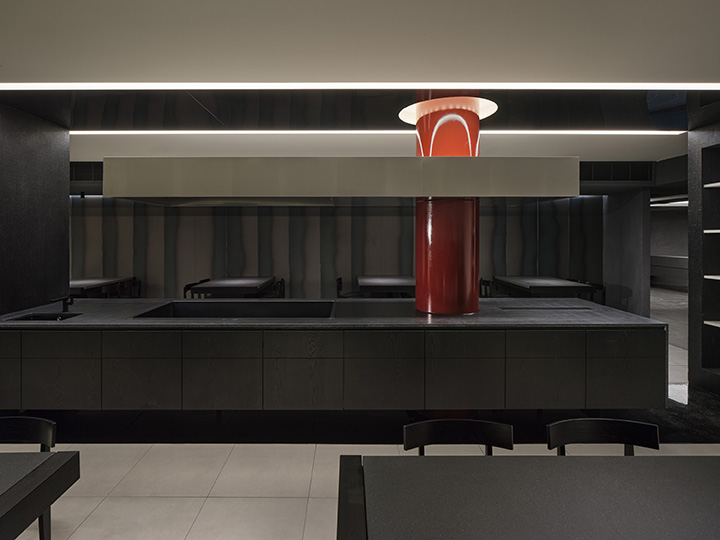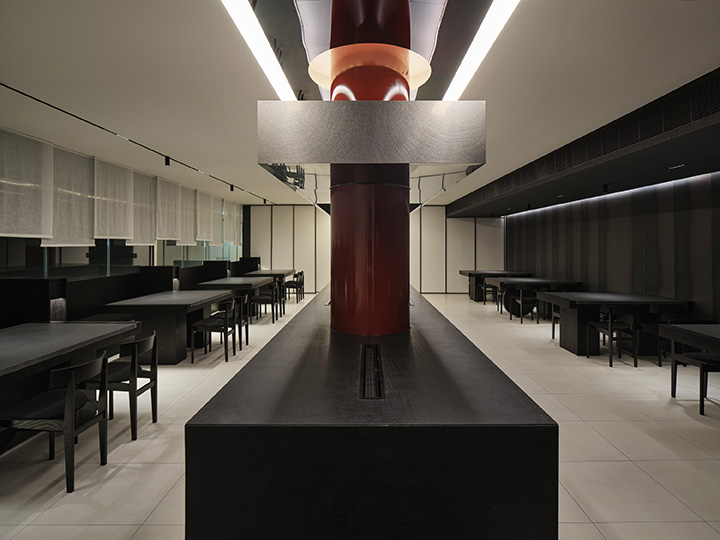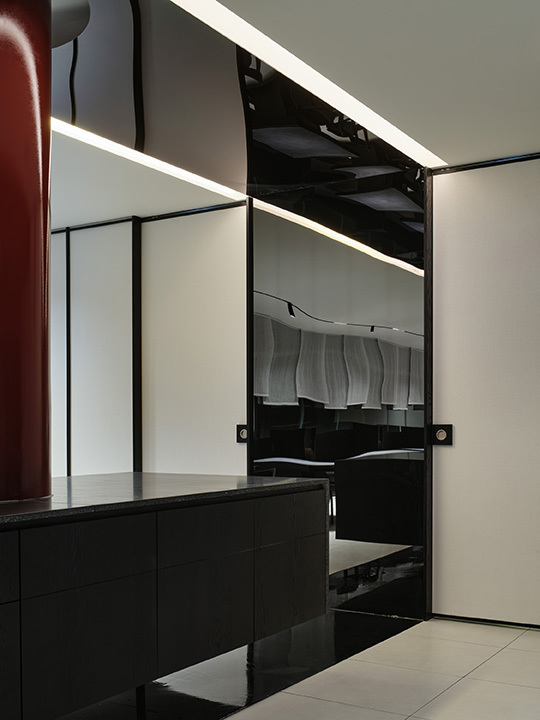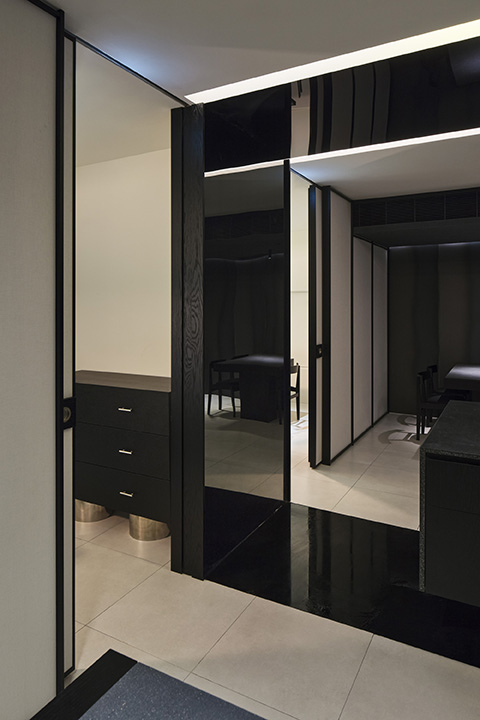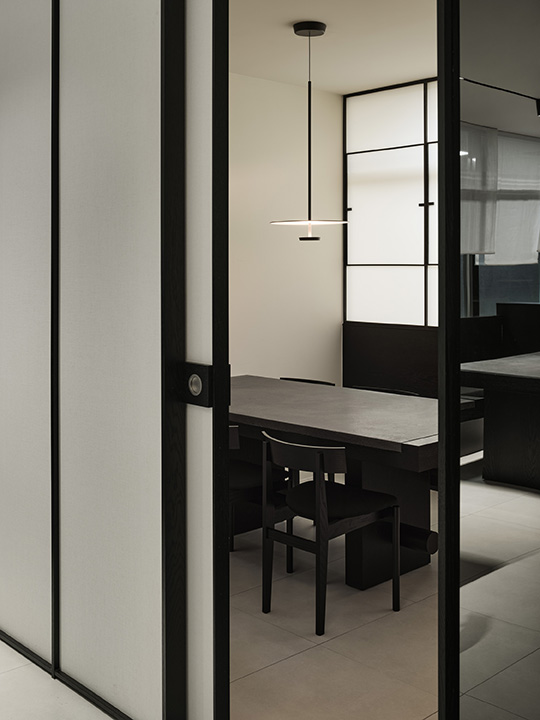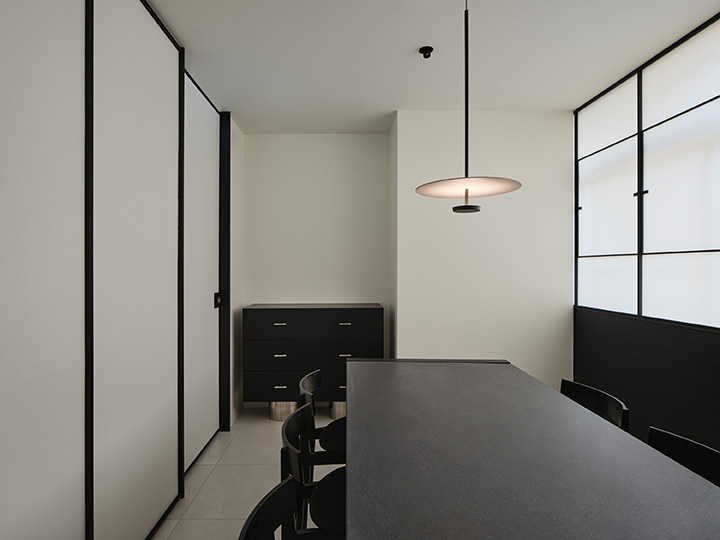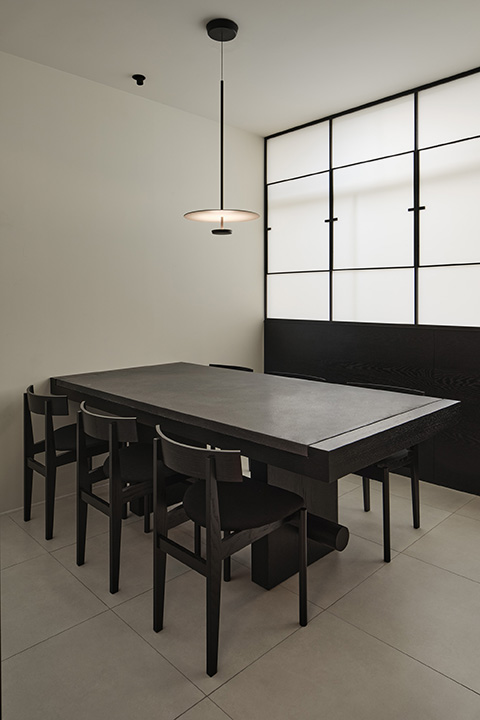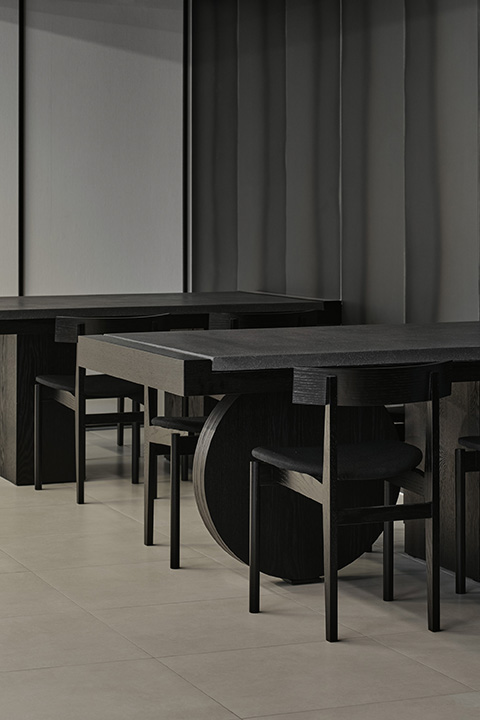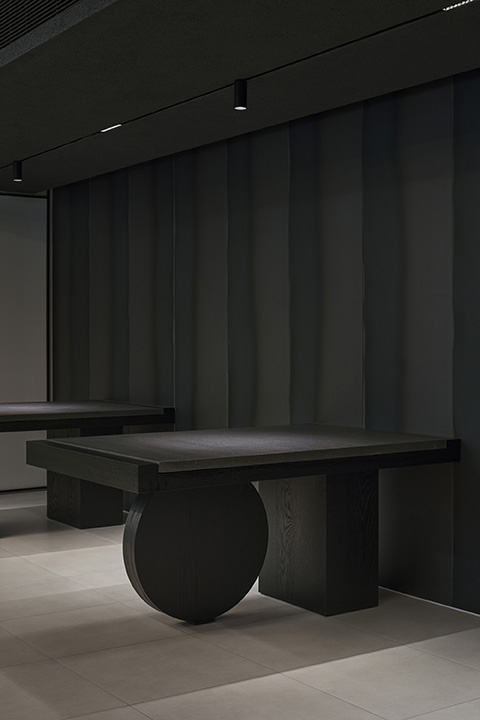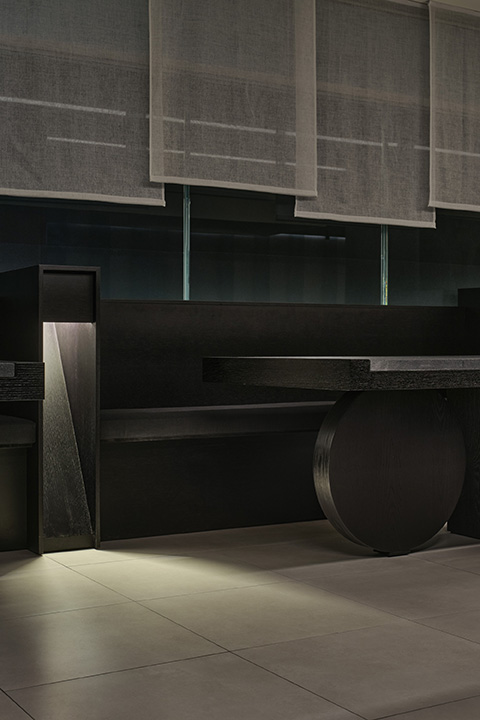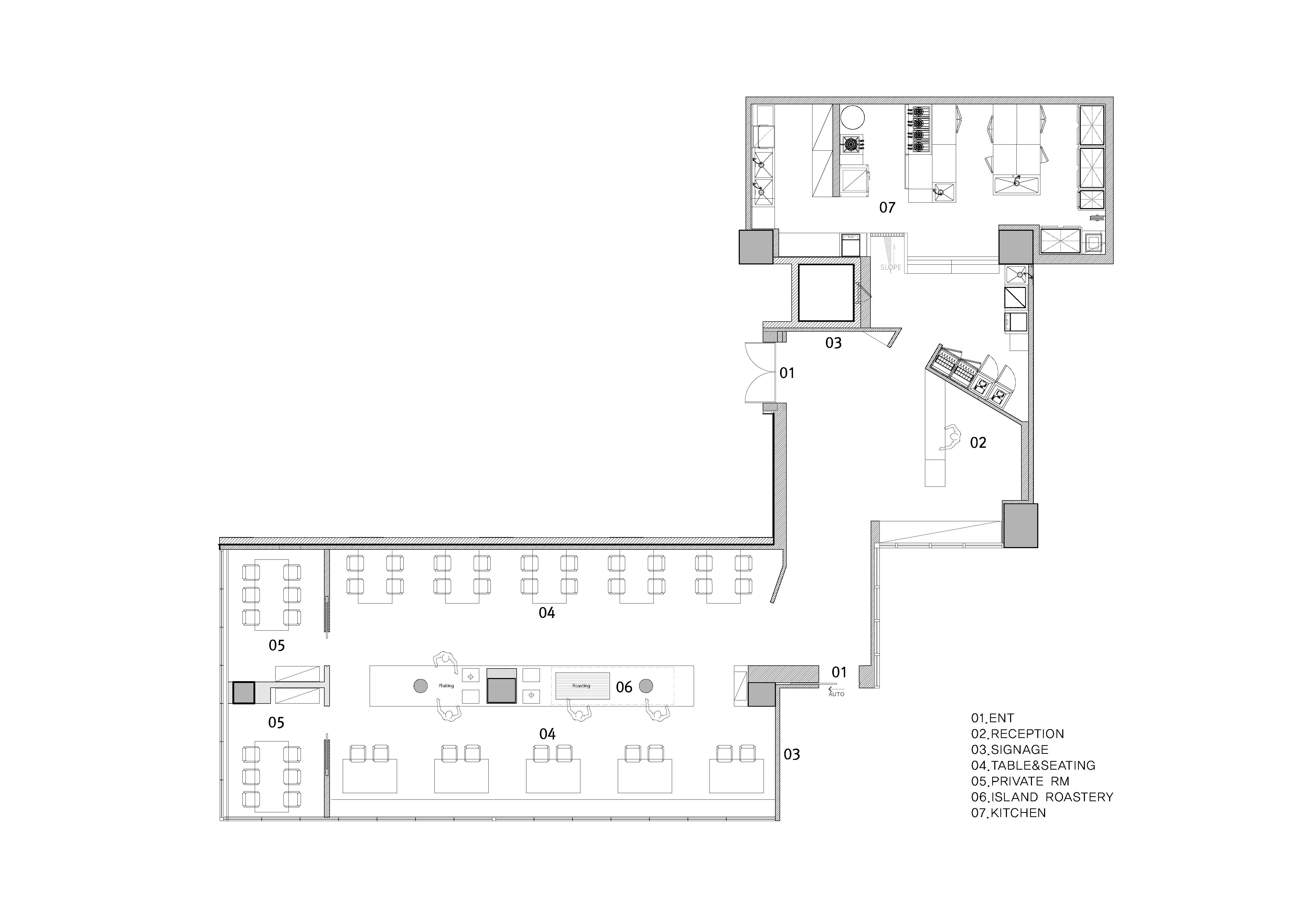 Design : anotherd studio
Location : B1F, 27-8, Kukje Financial-ro 8-gil, Yeongdeungpo-gu, Seoul
Gross floor area : B1 243㎡
Completion : 2023
Photographer : KIM DONG KYU
---
마실와이드 | 등록번호 : 서울, 아03630 | 등록일자 : 2015년 03월 11일 | 마실와이드 | 발행ㆍ편집인 : 김명규 | 청소년보호책임자 : 최지희 | 발행소 : 서울시 마포구 월드컵로8길 45-8 1층 | 발행일자 : 매일