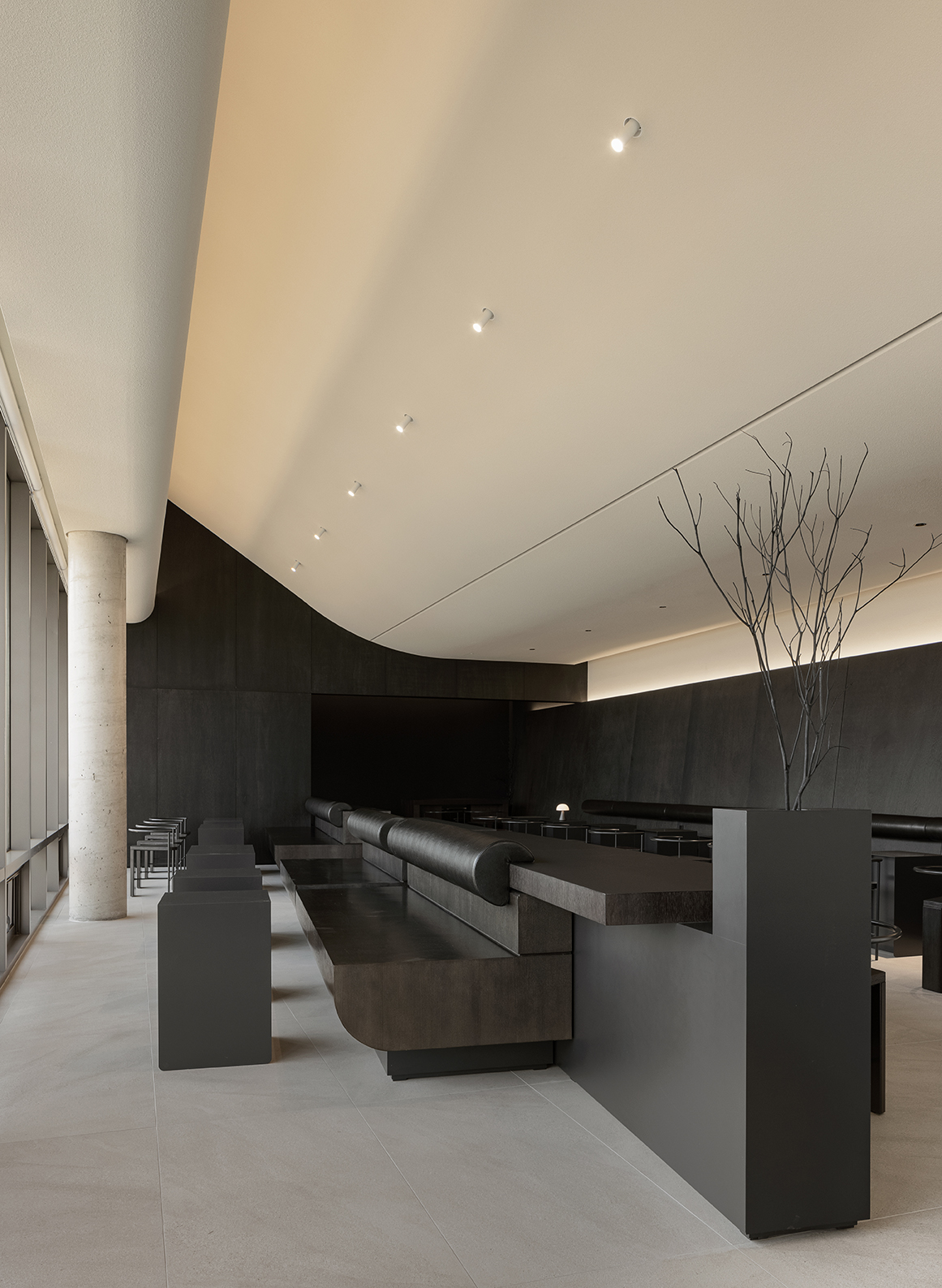 Off.O is a cafe located in Busan, South Korea. The total size is 588.17 square meters. It is divided into two floors, and three connected buildings are composed on the first floor. The central building is a place where you can order drinks and bakeries, and on both sides, you can enjoy relaxation and drink. Unlike the first floor, the basement floor of the building consists of a space where you can relax with nature with a different atmosphere. The space was organized in the form of colorful seats so that visiting customers can enjoy comfortable and various breaks in the space.
The building where the project is located is located in the place with a view of the coast. The three connected buildings are arranged in a direction facing the sea, and this structure allows you to see the sea from the inside.
It also paid attention to the regional nature of out-of-town areas. It was necessary to have a composition to enjoy a comfortable rest and watch the sea outside the crowded city center of the sea. The shape of the space is simple, but visually, the background of the gaze becomes a landscape.
The existing space consisted of a simple straight line. We formed a curved ceiling to create a soft and comfortable atmosphere. In order to create a comfortable and minimal atmosphere without being complicated, the basic elements of the figure using dots, lines, and surfaces were expressed three-dimensionally in each of the three separate buildings.
The structure and morphological approach that creates this space were approached in simple language. It was intended to have a colorful seating arrangement while maintaining a minimal lump with the shape of the space. The materials used also used minimal materials and colors rather than fancy, and eco-friendly wood and cream-toned paint created a comfortable atmosphere.
It is intended to provide a peaceful experience to many people who visit the space in a calm atmosphere by designing the space to focus on rest and experience rather than being noticeably colorful.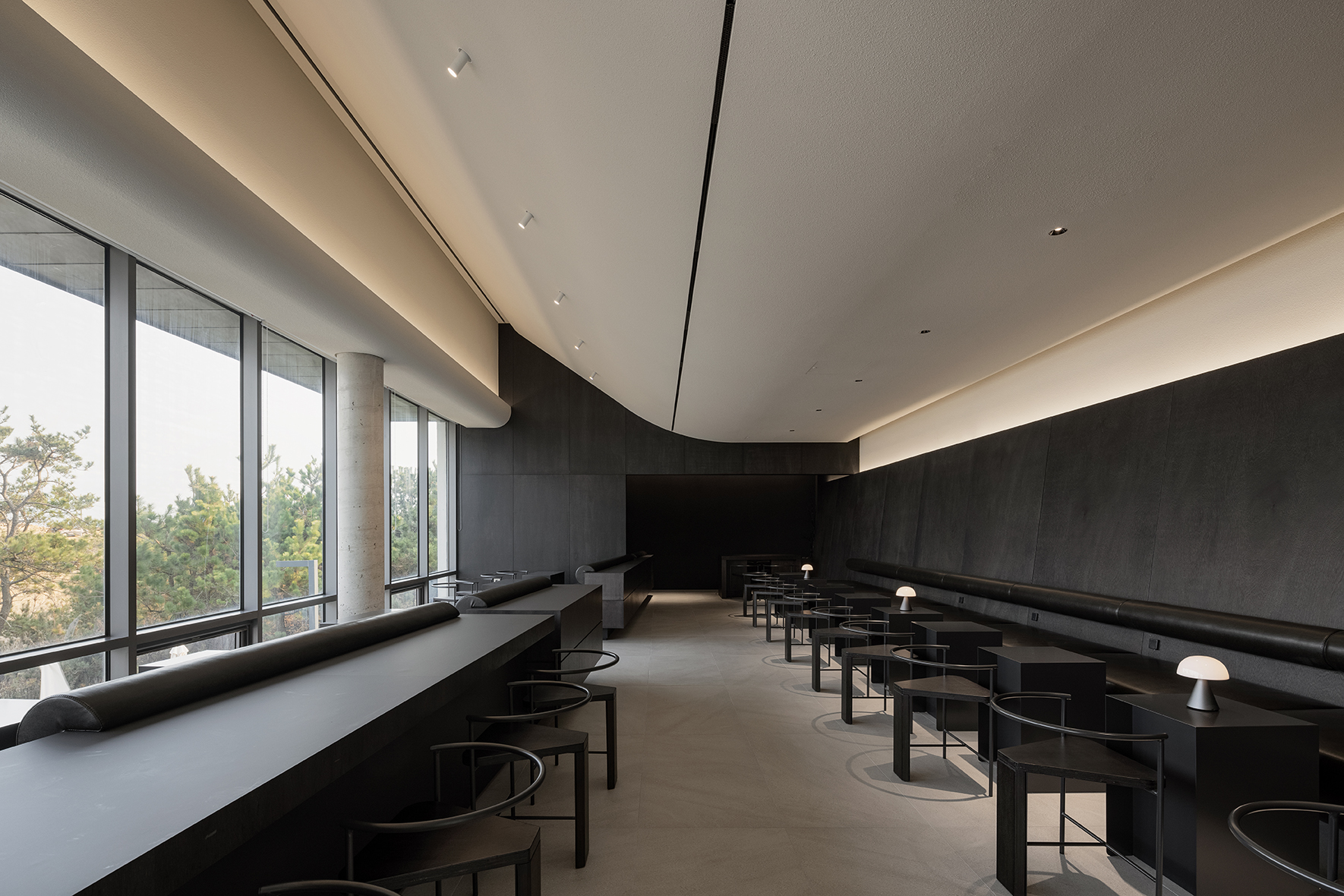 off.o는 대한민국 부산에 위치한 카페이다. 규모는 총 588.17m2이다. 두 개의 층으로 나눠져 있고, 1층에는 연결된 3개의 건물이 구성되고 있다. 중앙에 위치한 건물에는 음료 및 베이커리를 주문할 수 있는 곳이며, 양쪽으론 휴식을 즐기며 음료를 마실 수 있는 곳이다. 건물의 지하층은 1층과는 달리 또 다른 분위기로 자연과 함께 휴식을 즐기는 공간으로 구성되어 있다. 방문 고객들이 공간 안에서 편안하고 다양한 휴식을 즐길 수 있도록 다채로운 좌석 형태로 공간을 구성하였다.
프로젝트가 위치한 건물은 해안가 전망을 두고 있는 곳에 자리 잡고 있다. 연결된 3개의 건물은 바다를 바라보는 방향으로 배치되어 있으며, 이러한 구조로 인해 내부에서 바다를 관망할 수 있다.
시외 지역이란 지역성에도 주목했다. 복잡한 도심을 벗어나 편안한 휴식을 즐기며 바다를 관망하기 위한 구성이 필요했다. 공간의 형태는 단순하되 시각적으로 시선의 배경이 풍경이 되도록 하였다.
기존 공간은 단순한 직선의 형태로 이루어져 있었다. 우리는 곡선 천장을 형성하여 부드럽고 편안한 분위기를 만들었다. 복잡하지 않으면서 편안하고 미니멀한 분위기를 조성하기 위하여 점, 선, 면을 이용한 도형의 기본 요소를 각각의 분리된 3개의 건물에 입체적으로 표현하였다.
이 공간을 만들어내는 구조와 형태적 접근을 단순한 언어로 접근하였다. 공간의 형태를 가진 미니멀한 덩어리감을 유지하면서 다채로운 좌석 배치를 의도하였다. 사용된 소재 또한 화려하기보다는 최소한의 소재와 컬러를 사용하였고 친환경 목재와 크림톤의 페인트를 사용하여 편안한 분위기를 자아냈다.
공간을 눈에 띄게 화려하기보다는 오롯이 휴식과 경험에 집중할 수 있게 디자인하여, 차분한 분위기 속에 이 공간을 찾는 많은 사람들에게 평온한 경험을 선사하길 의도하였다.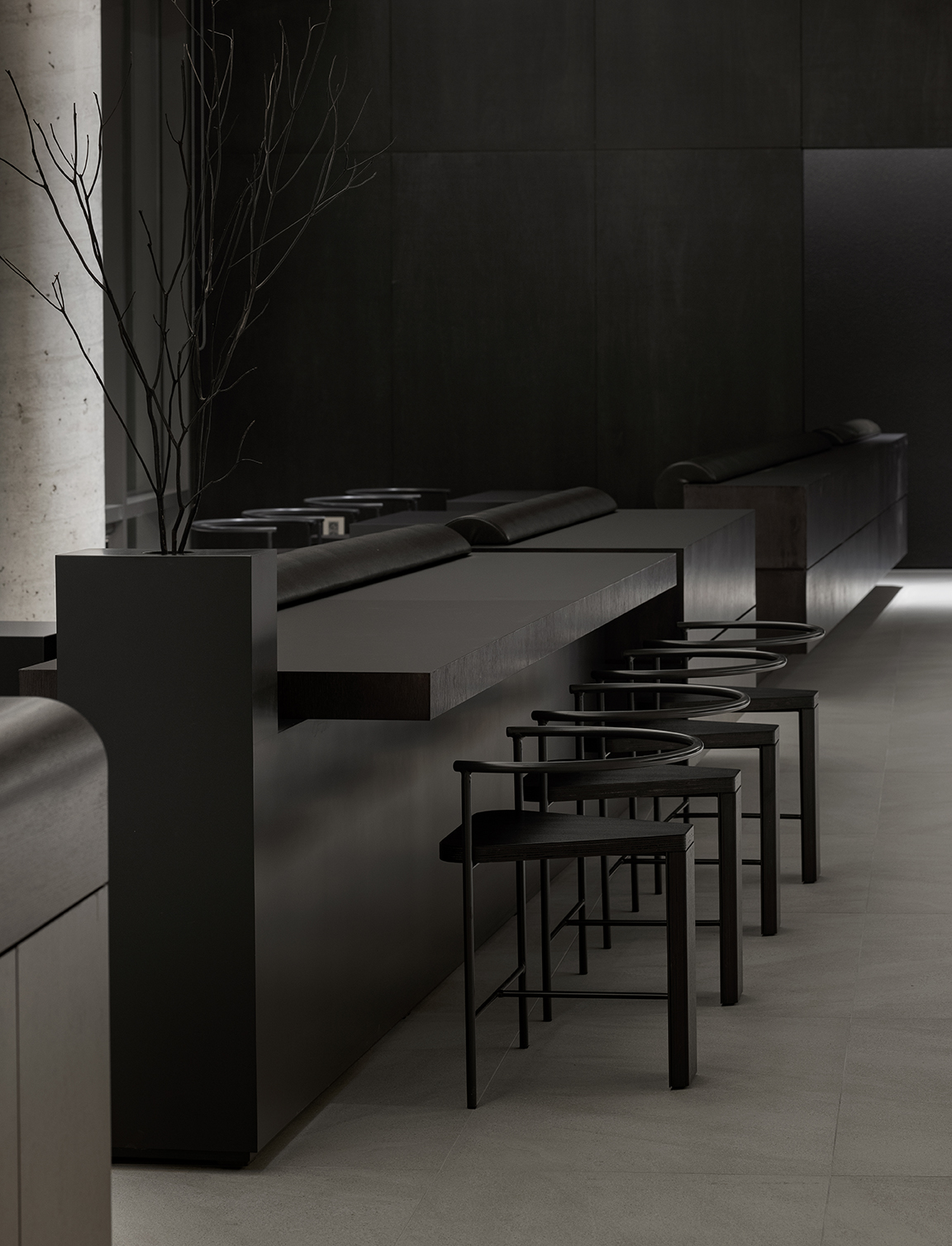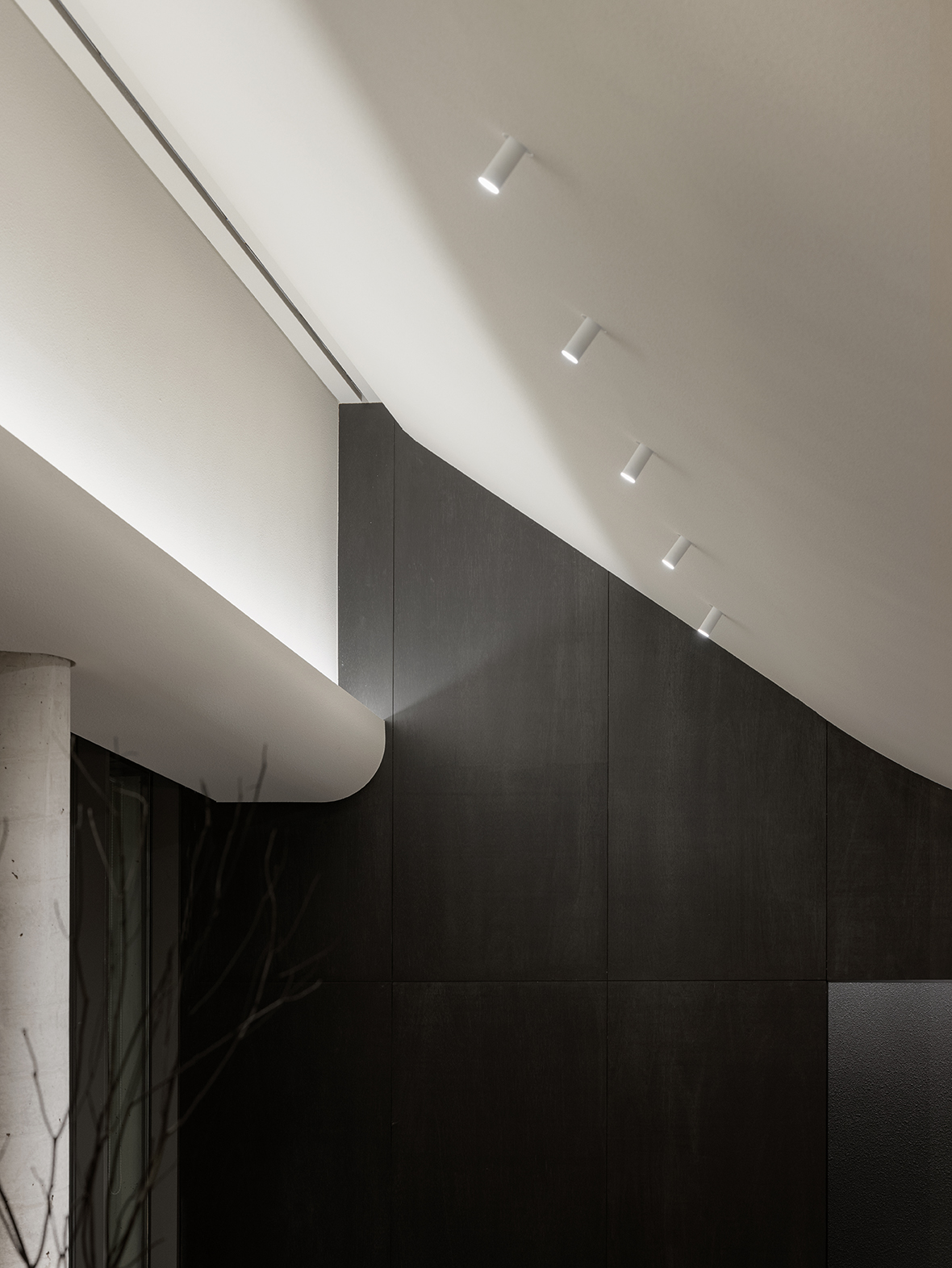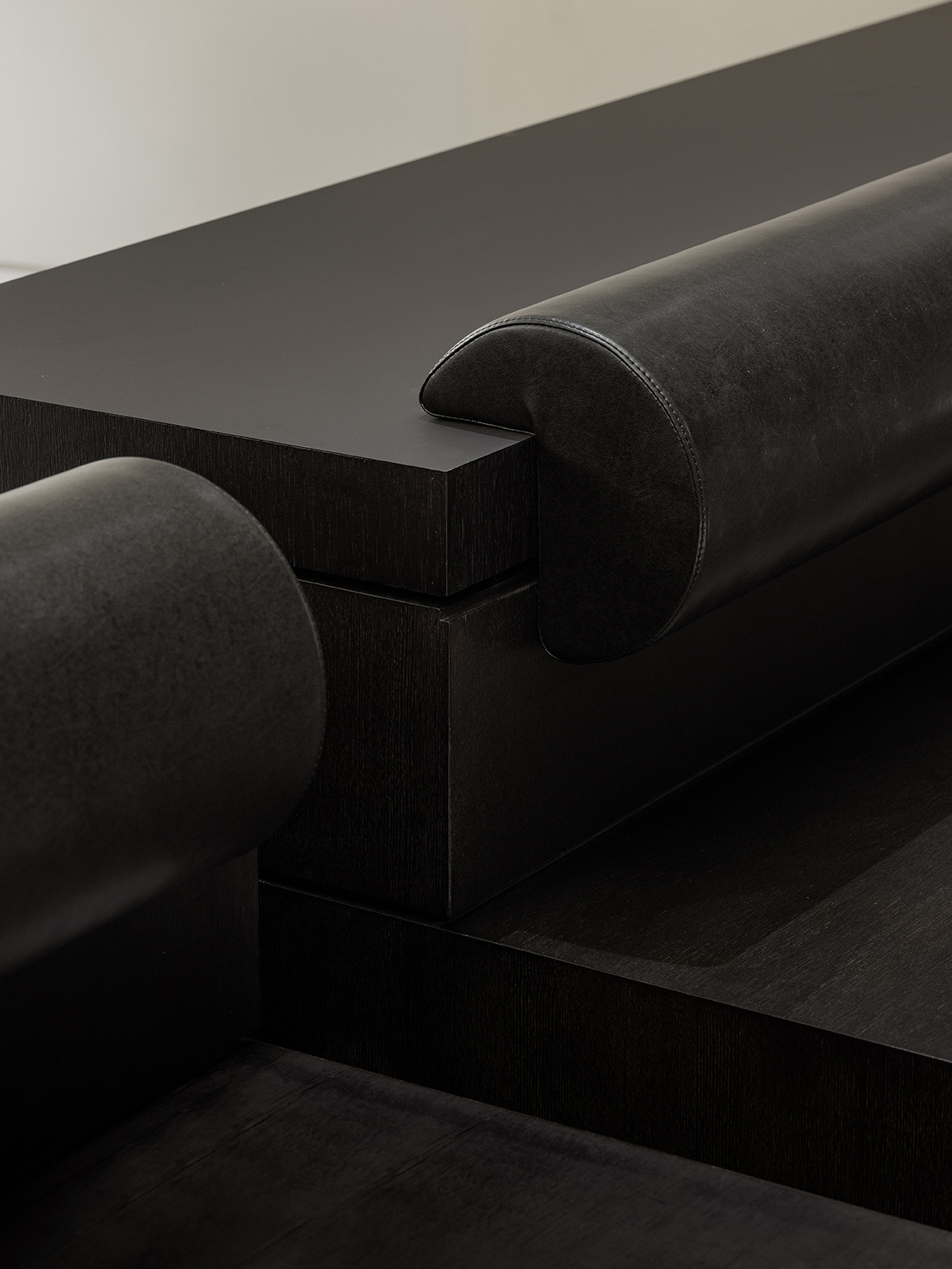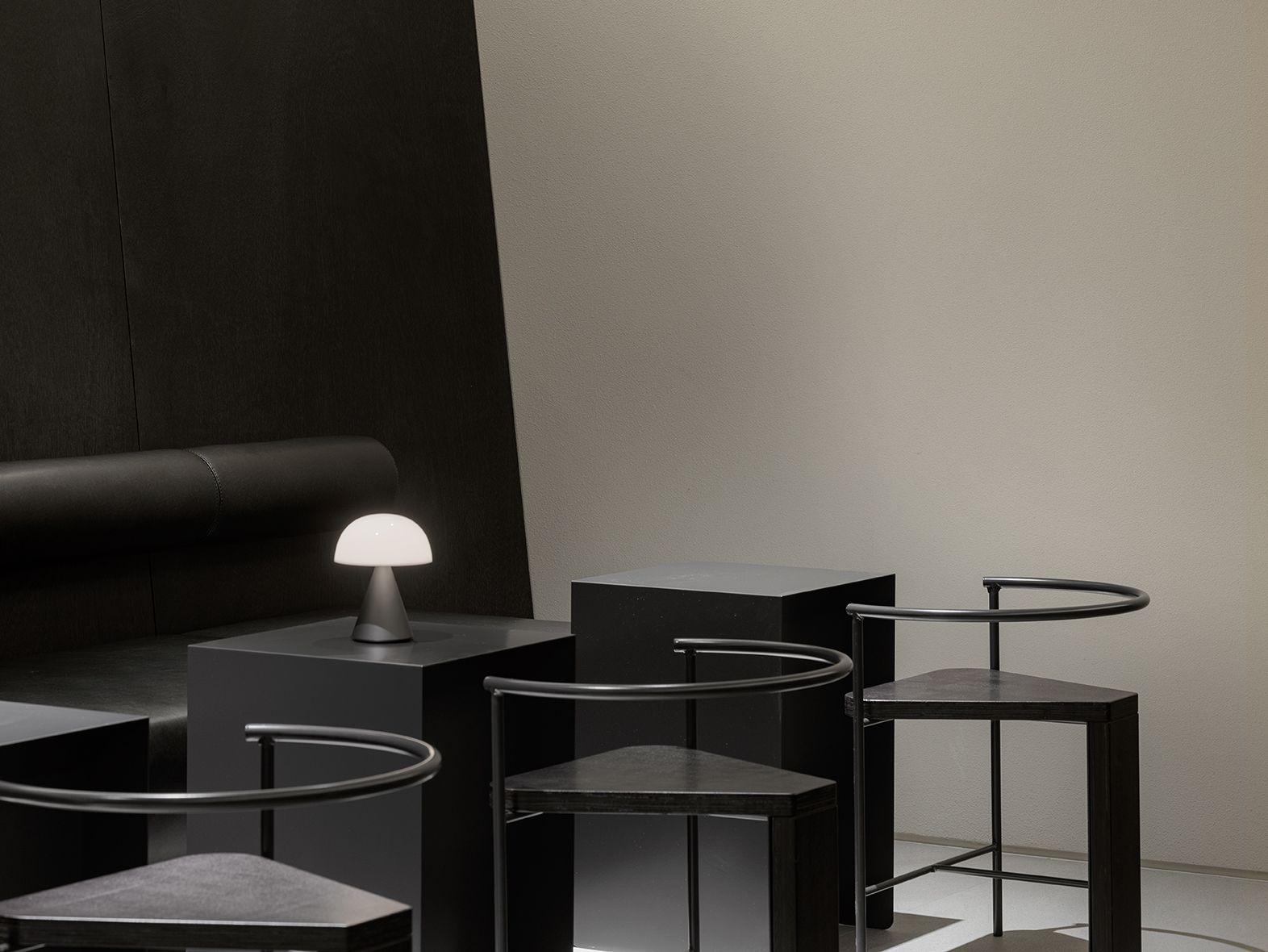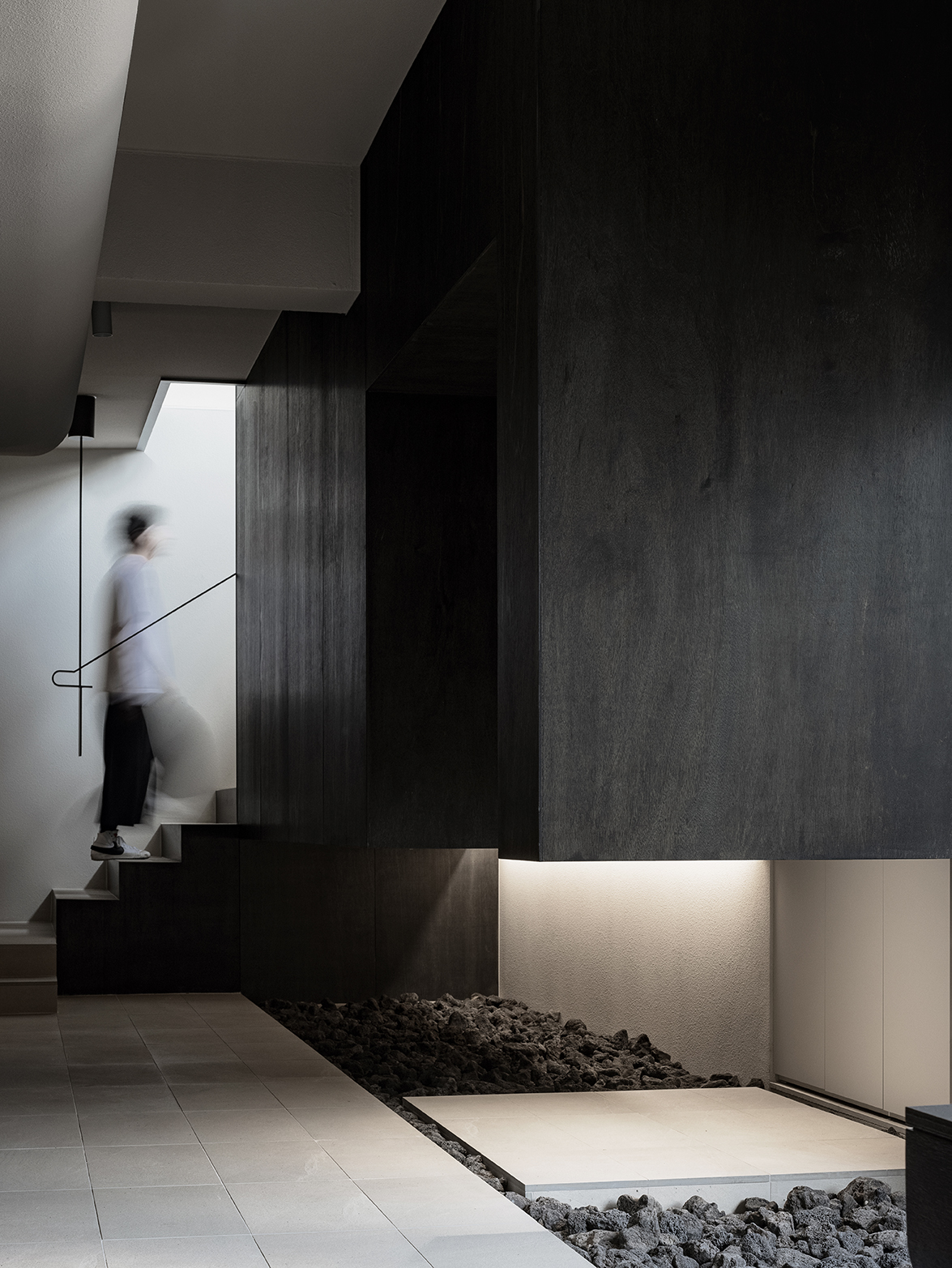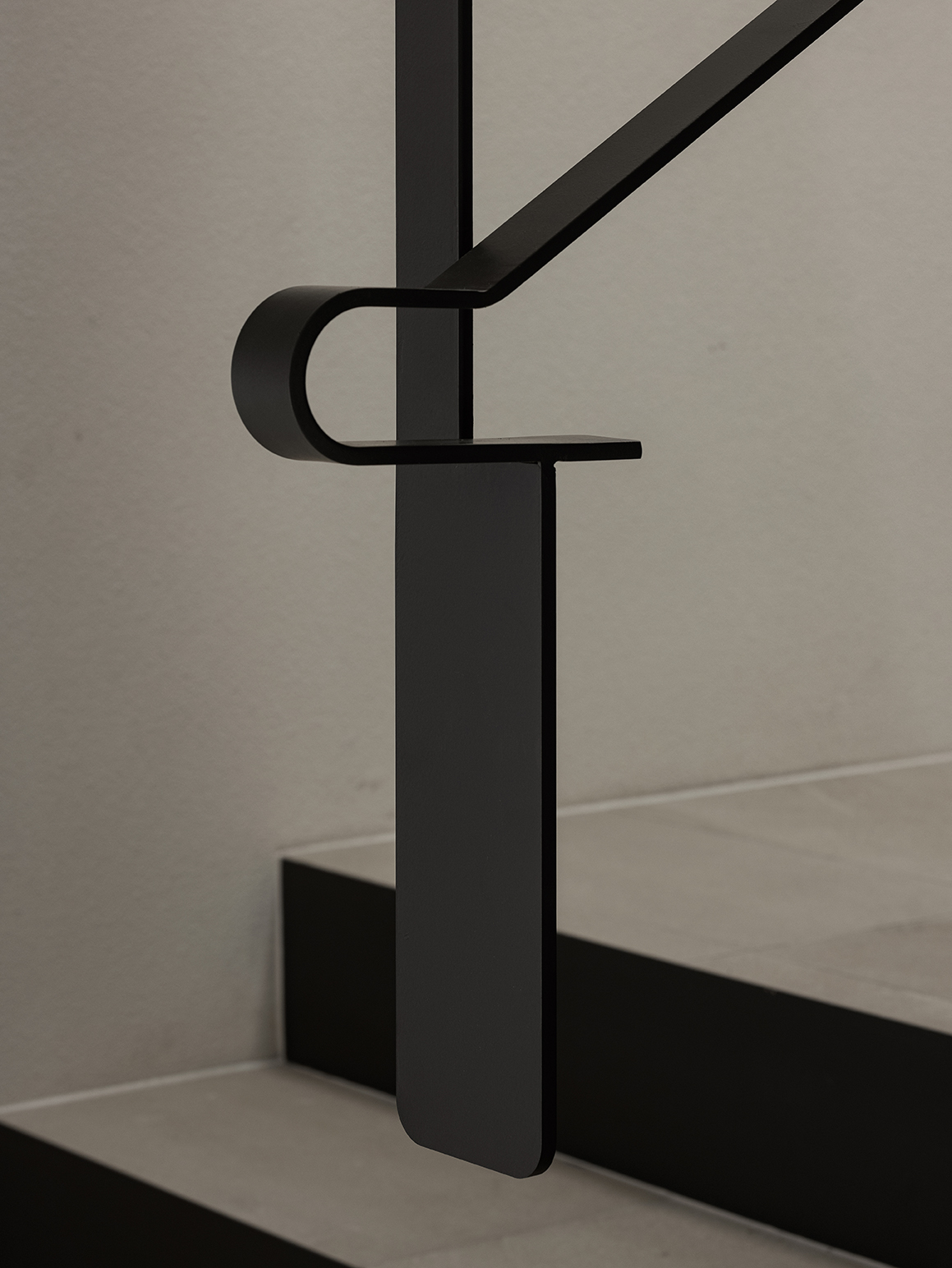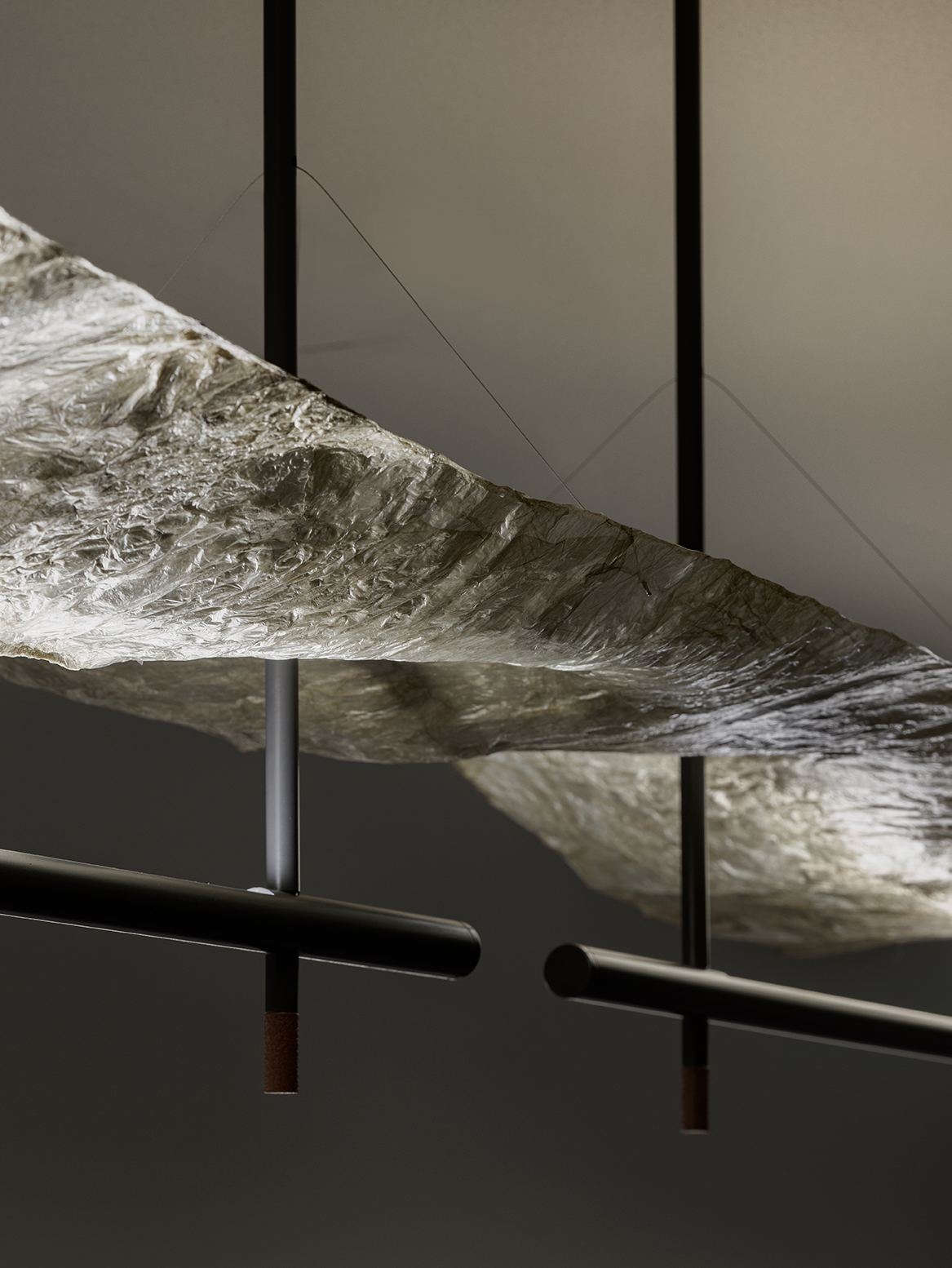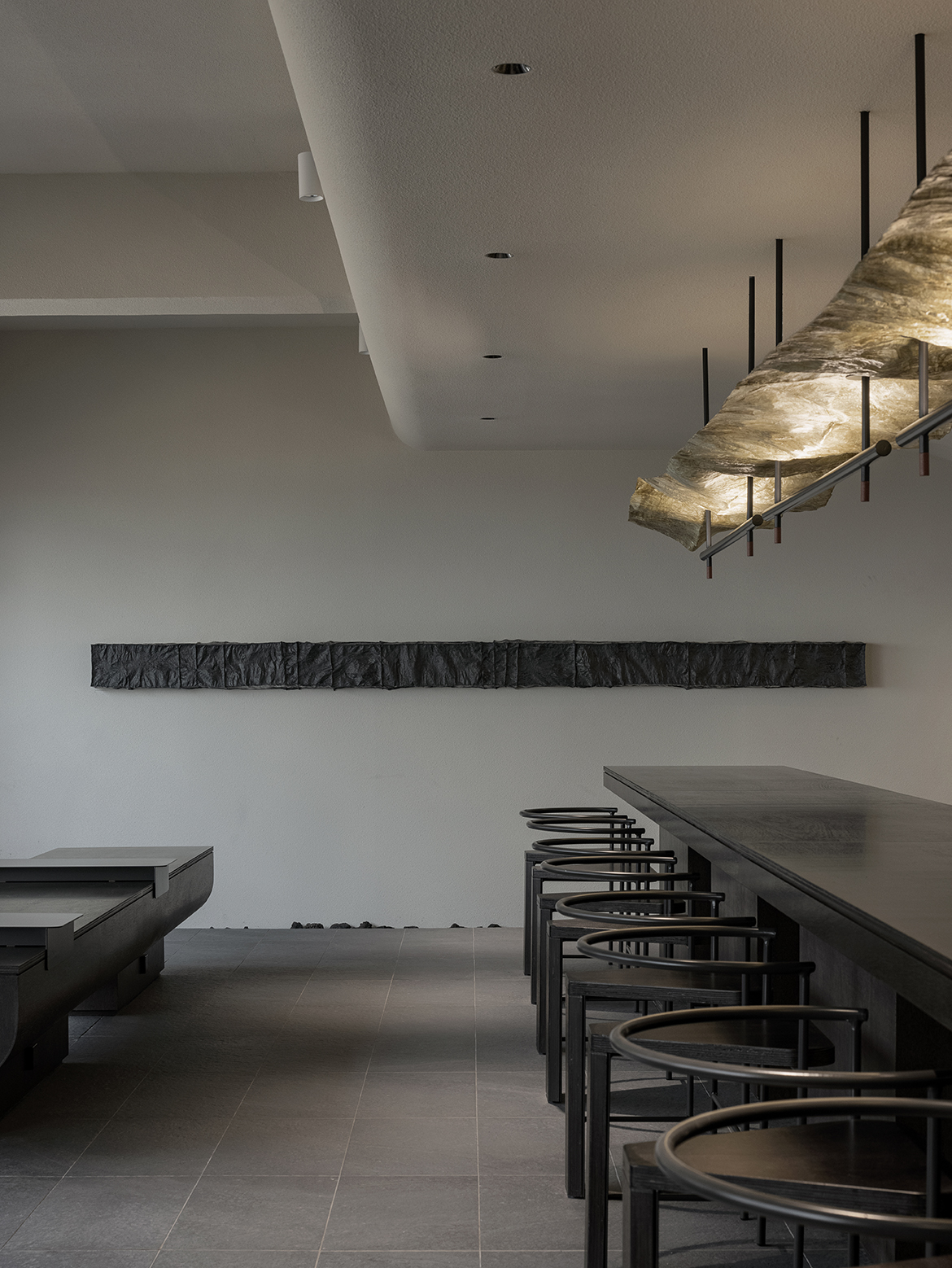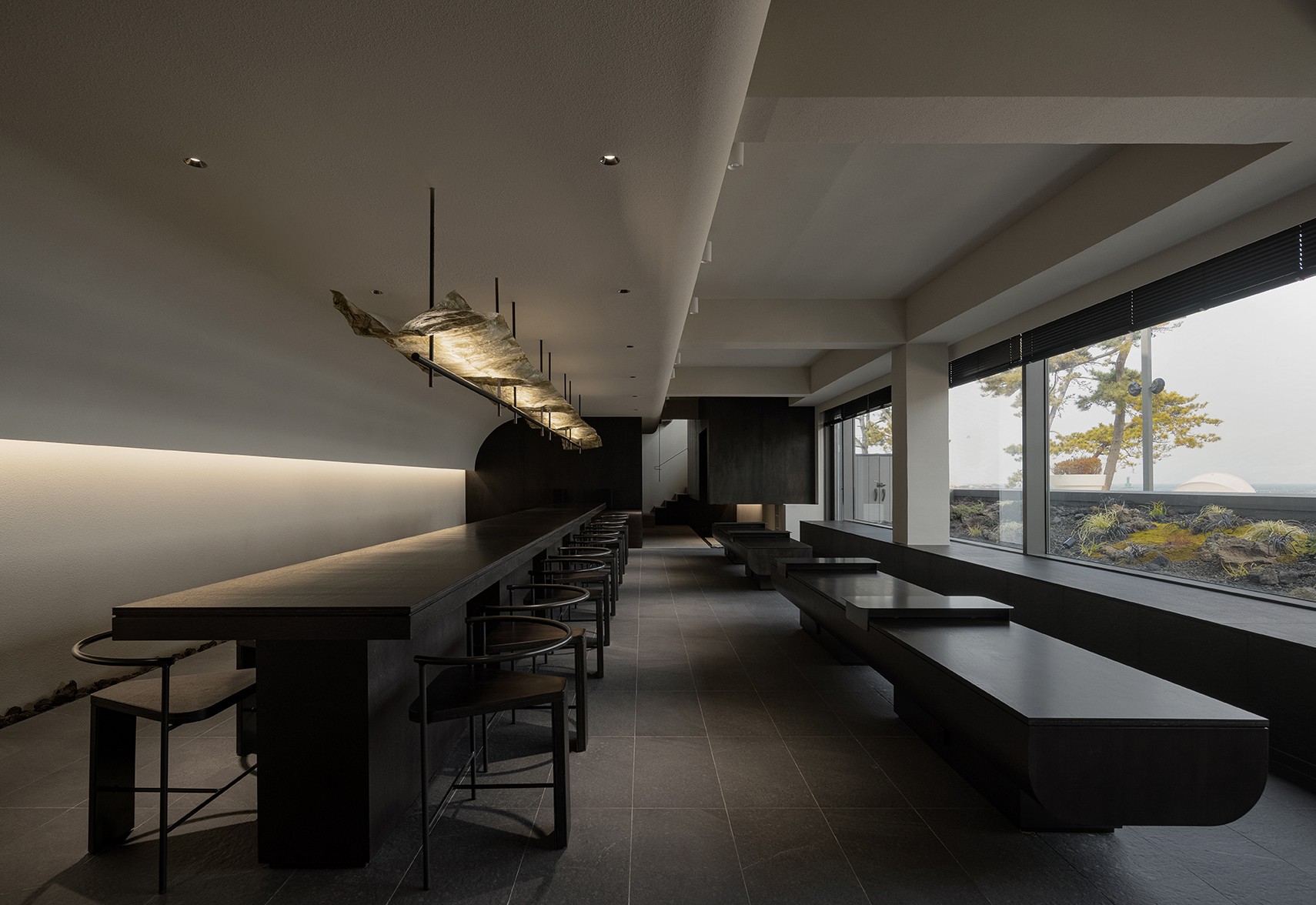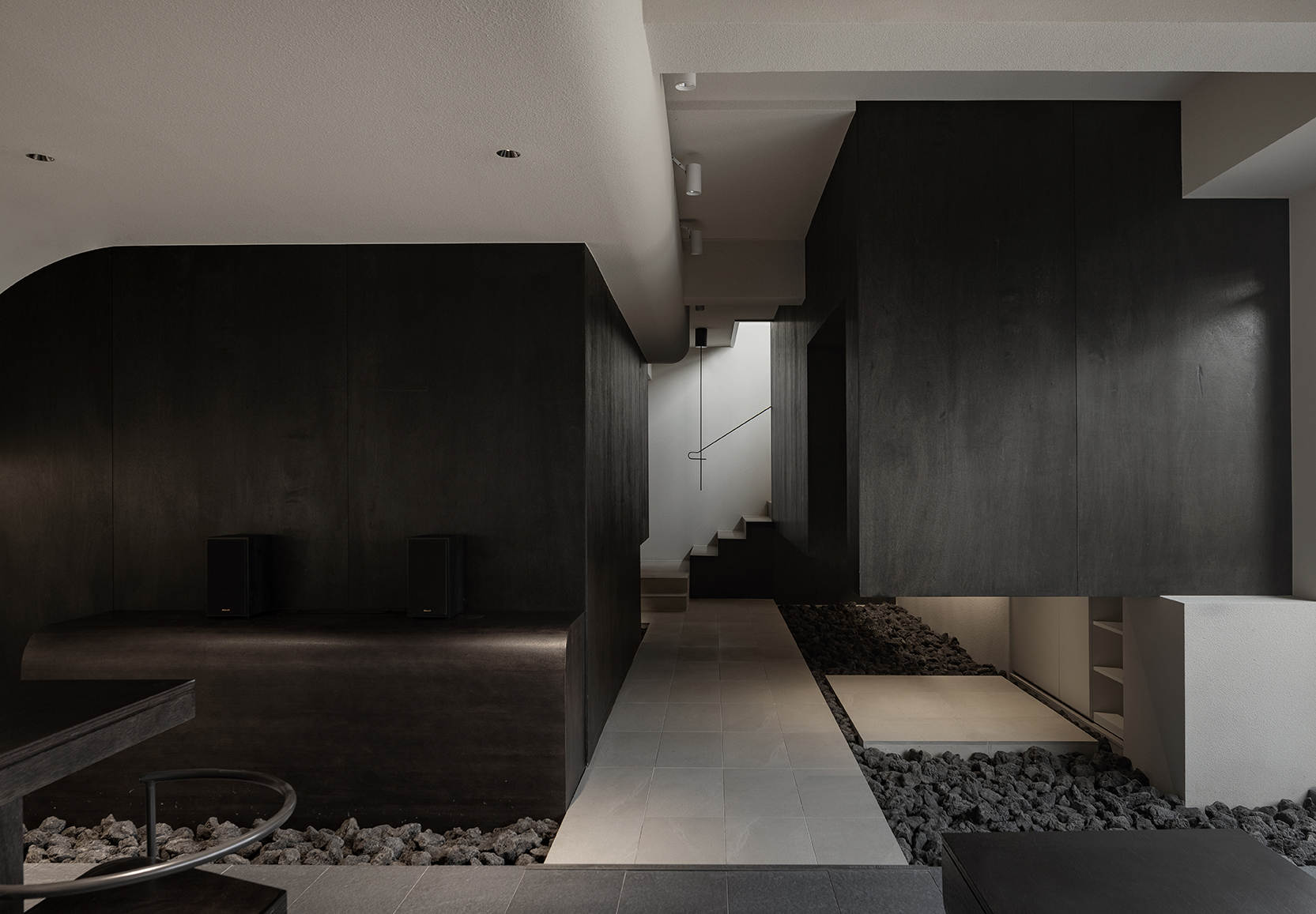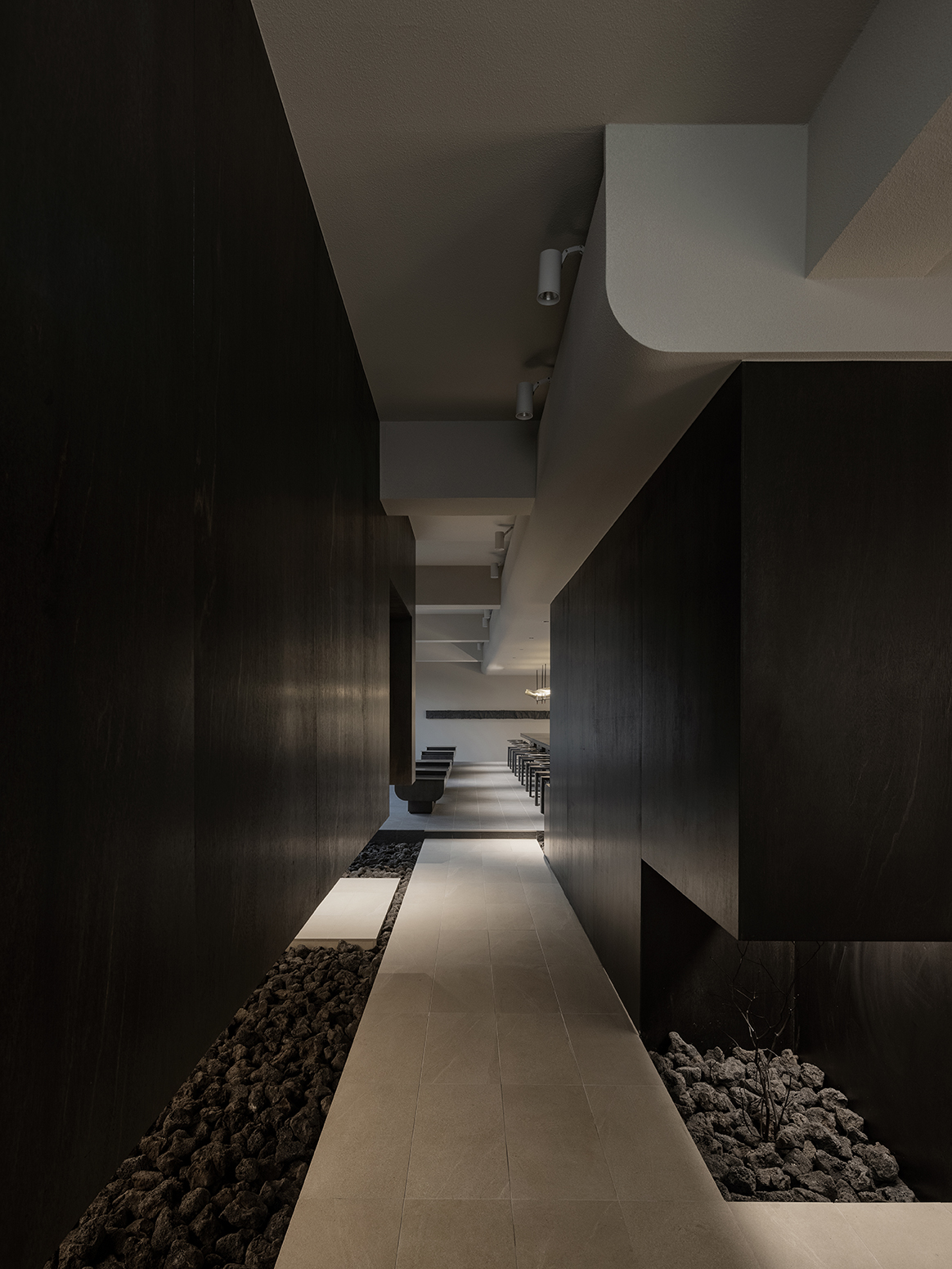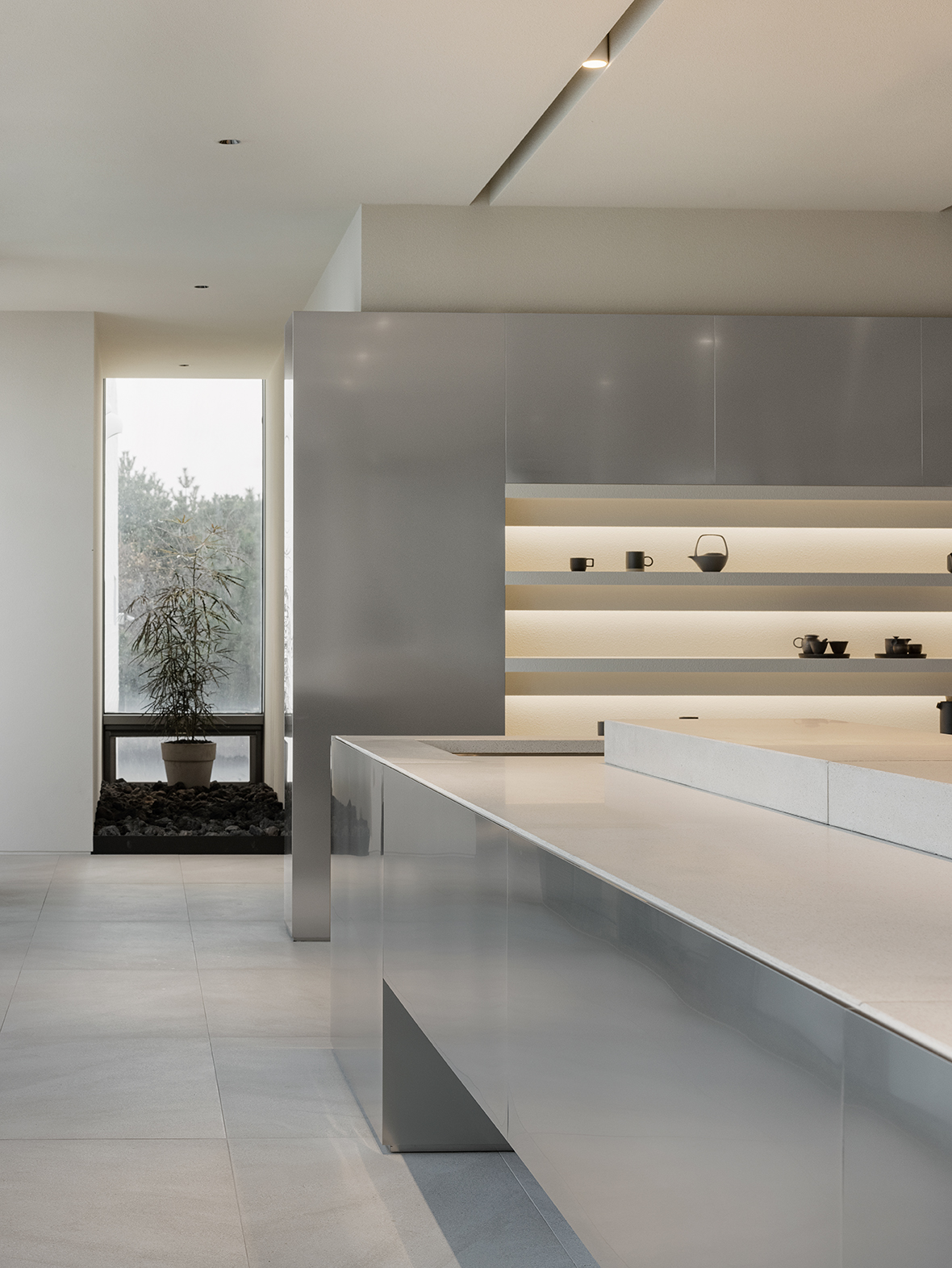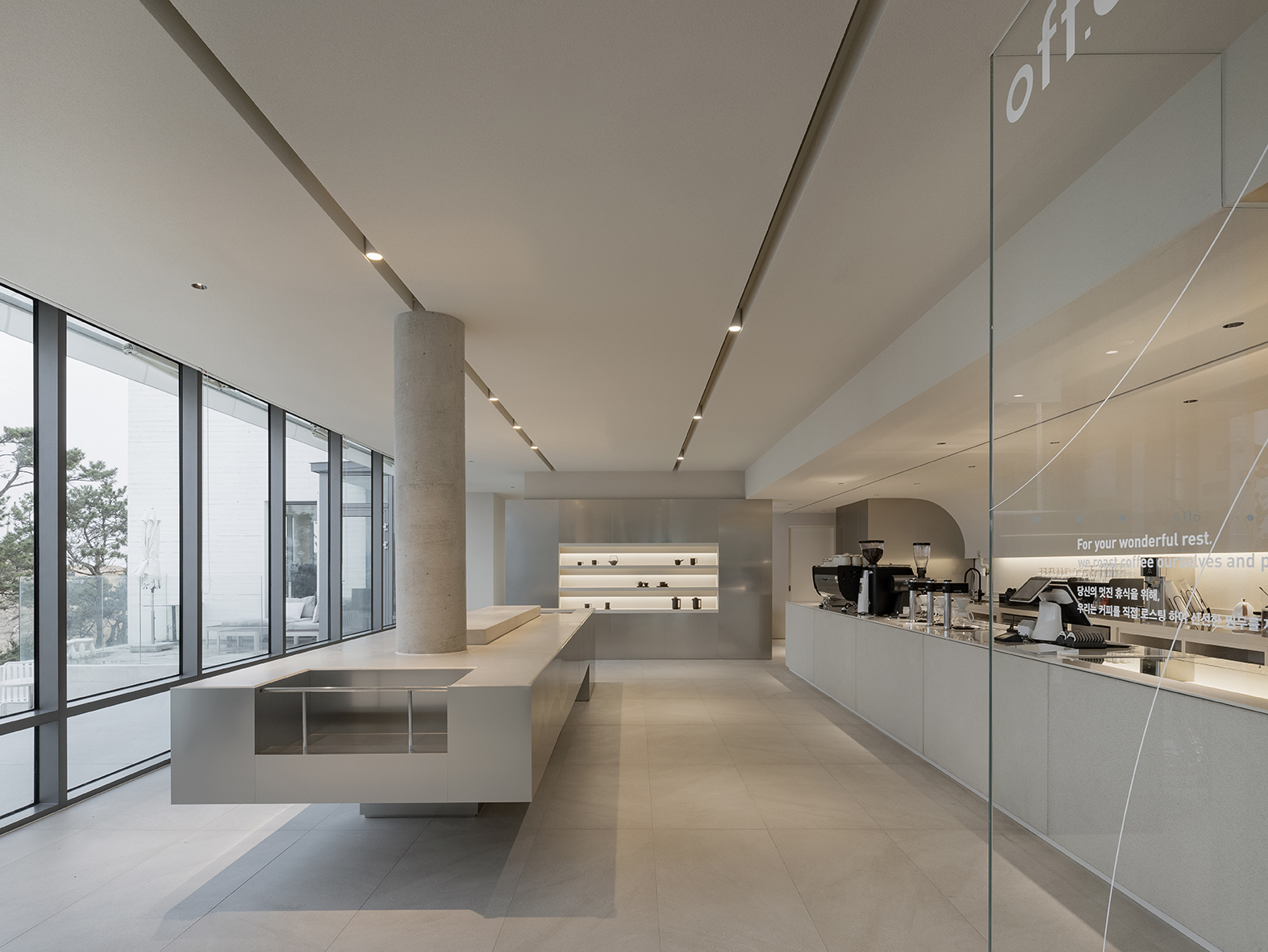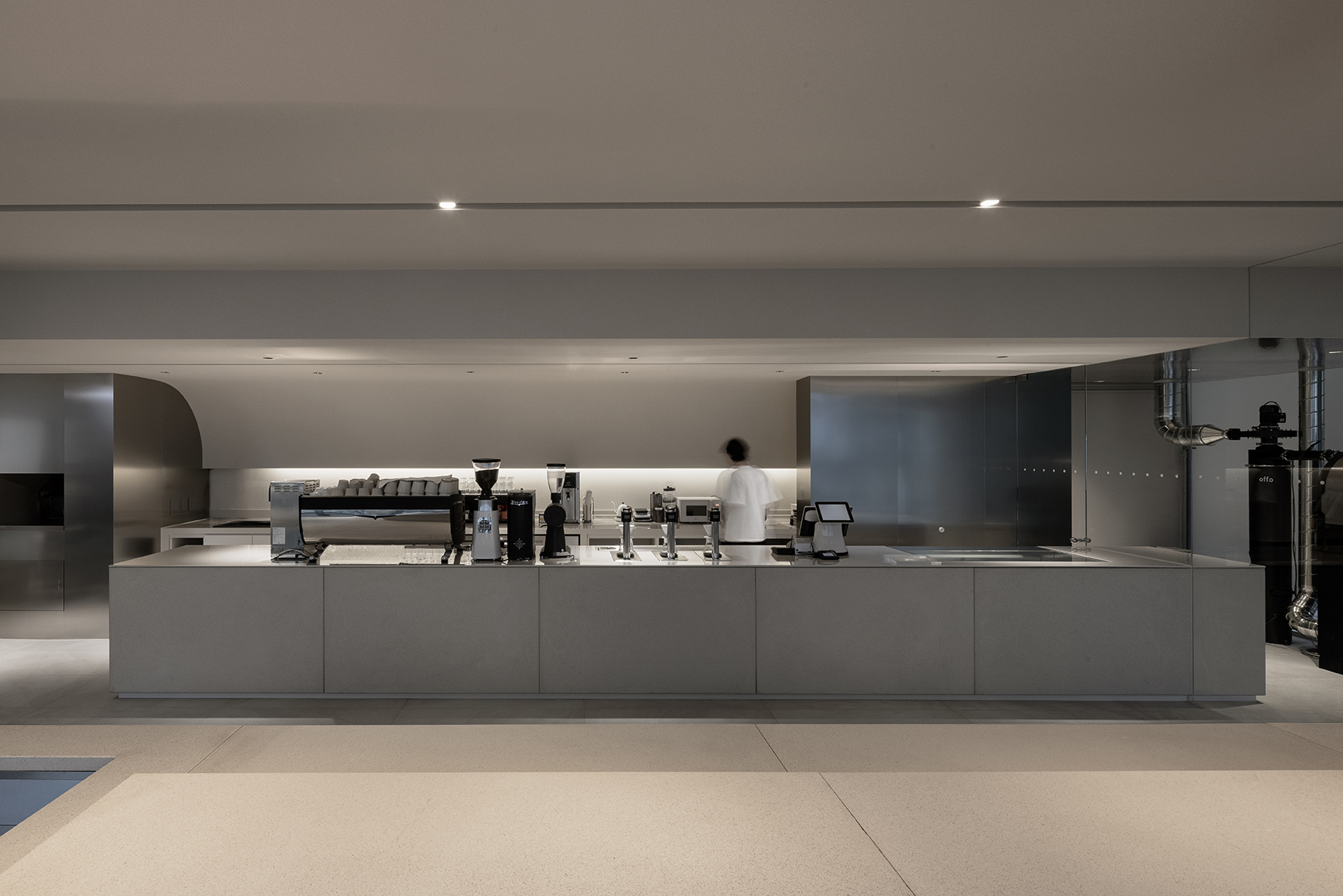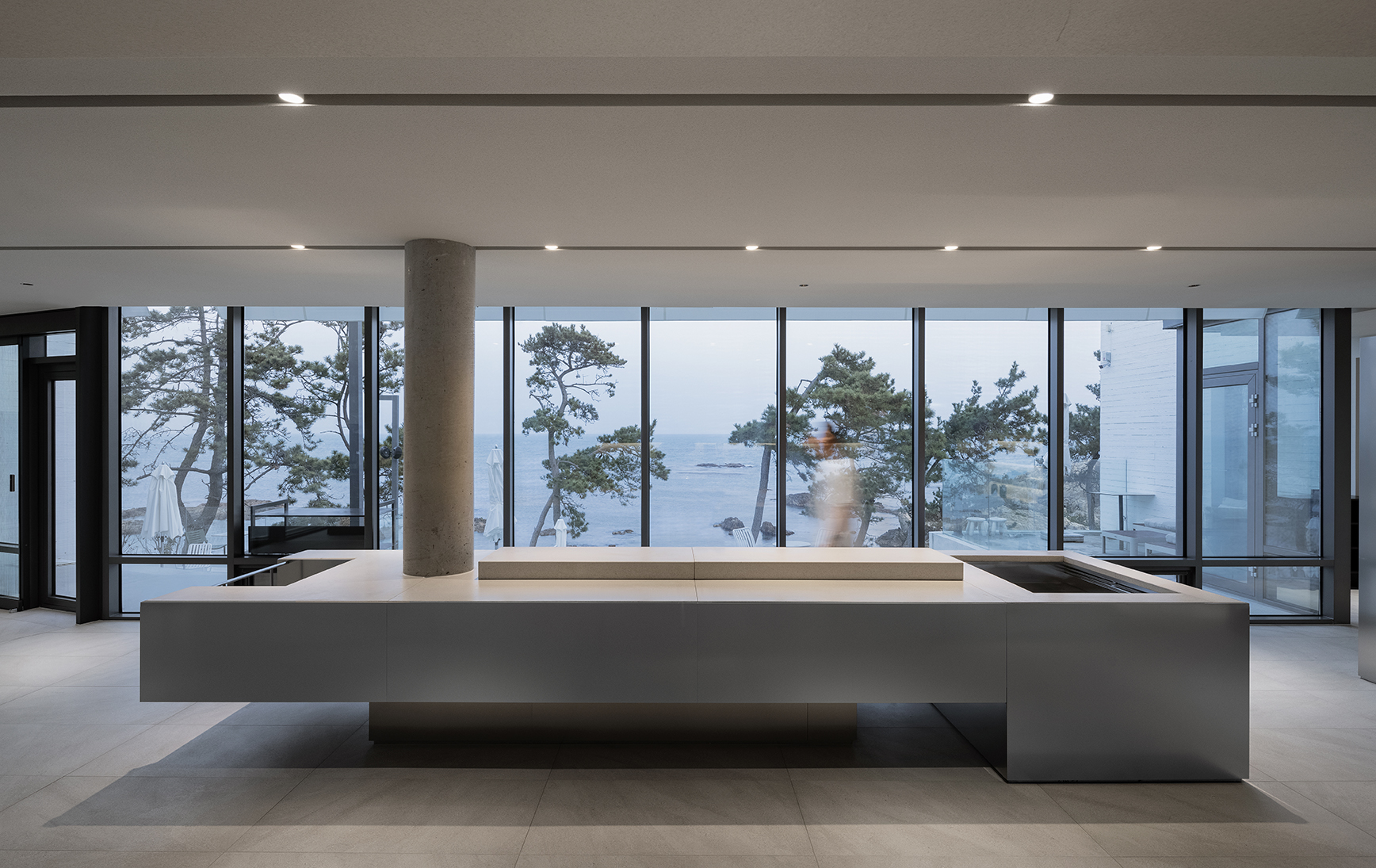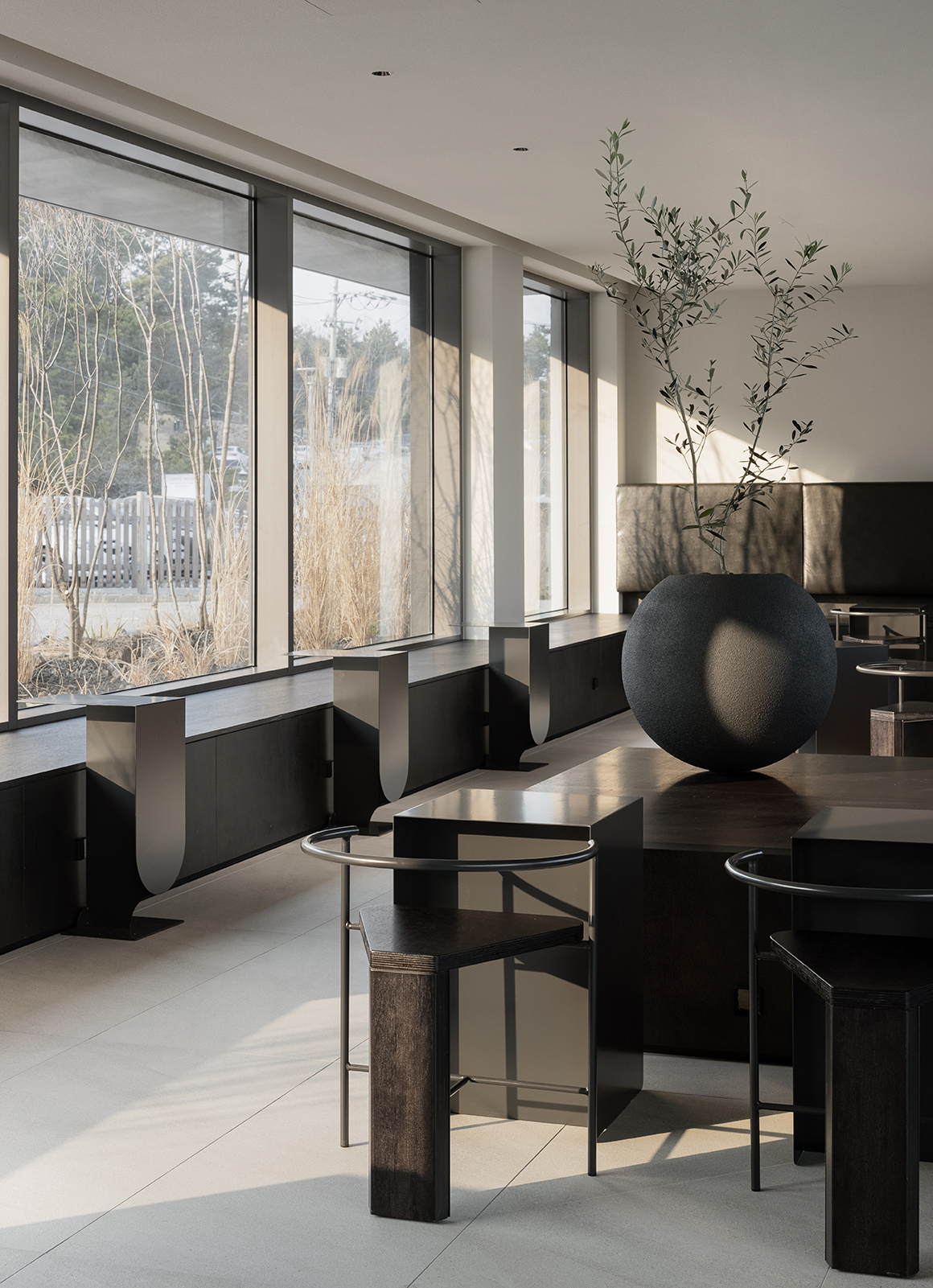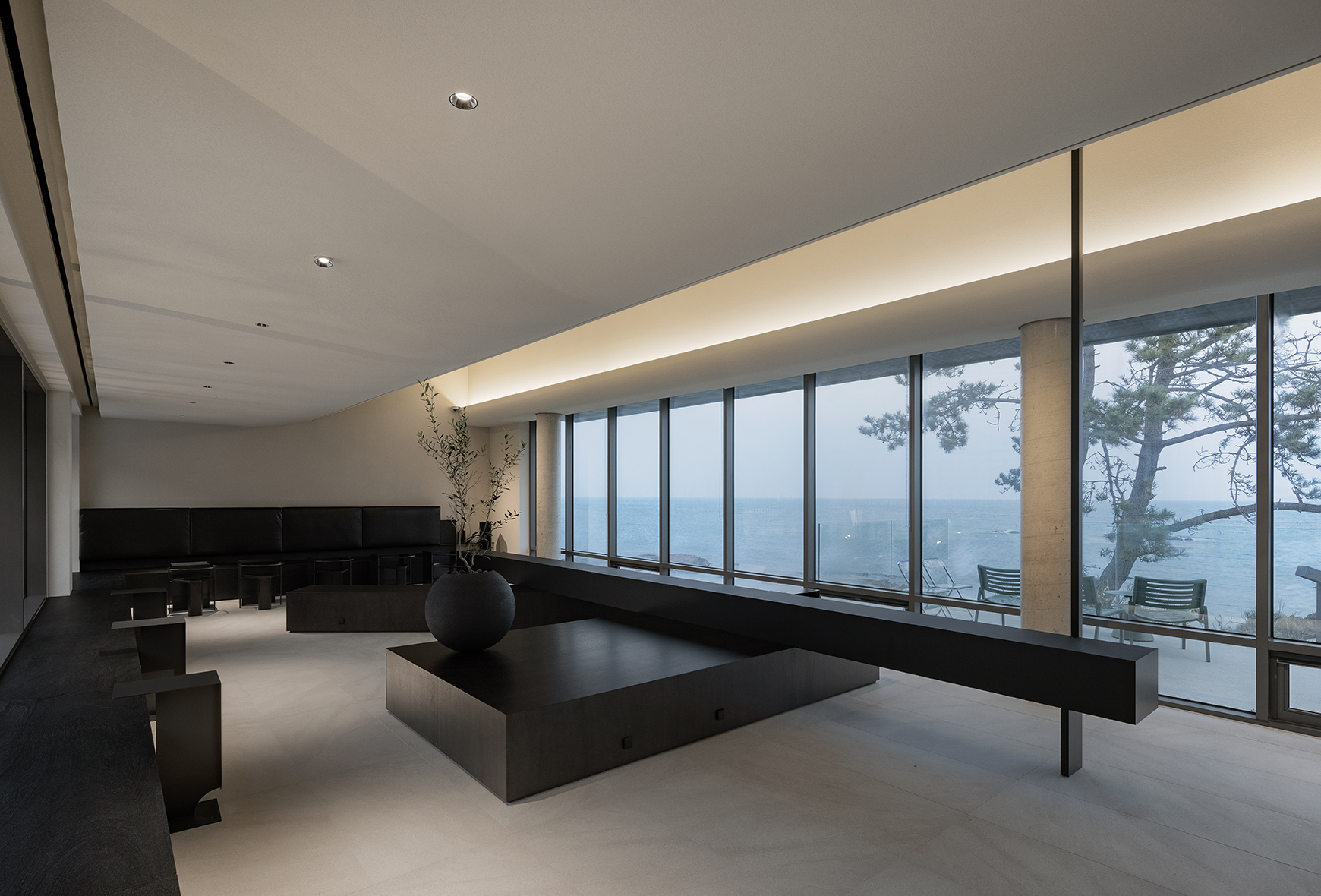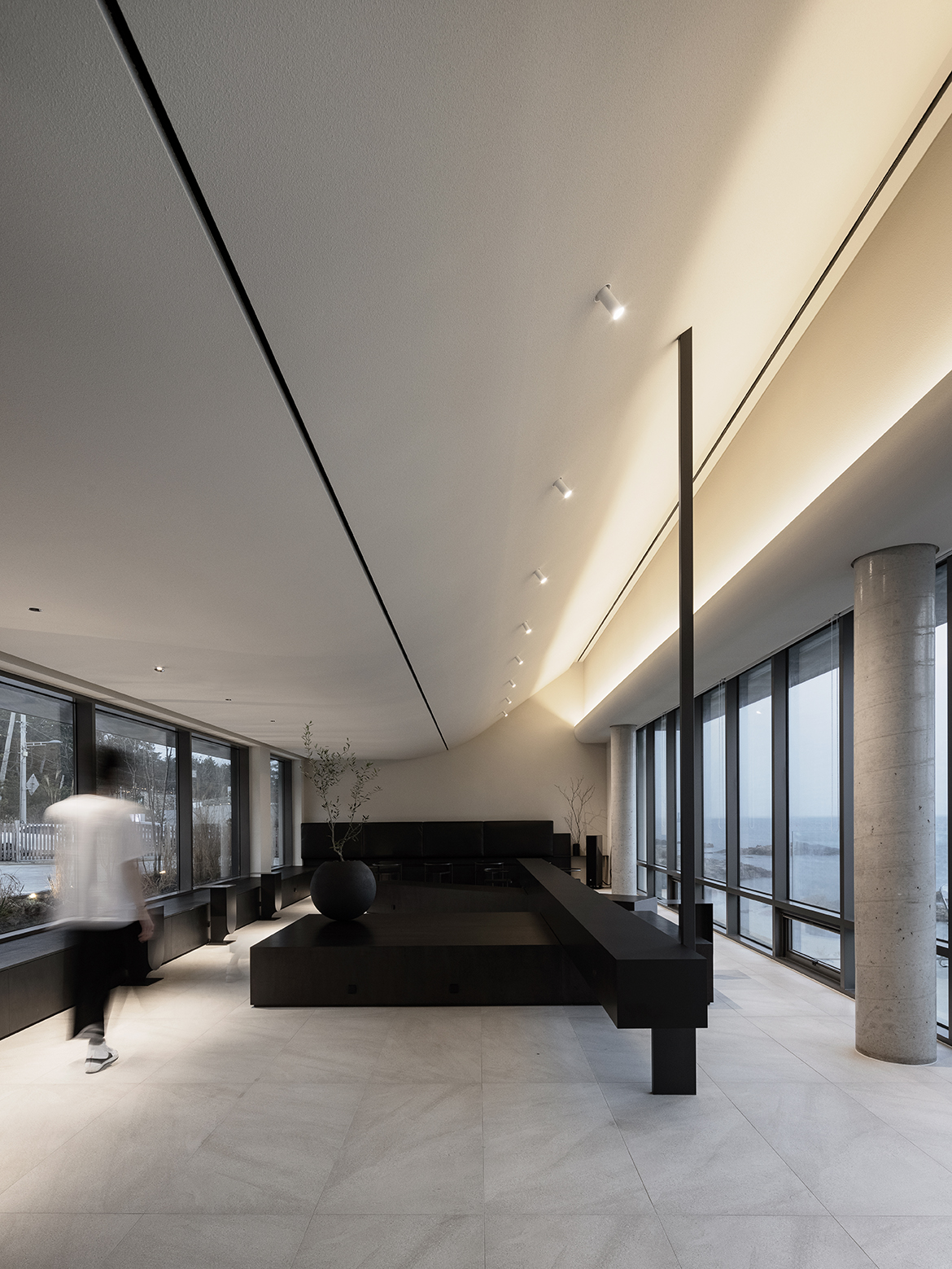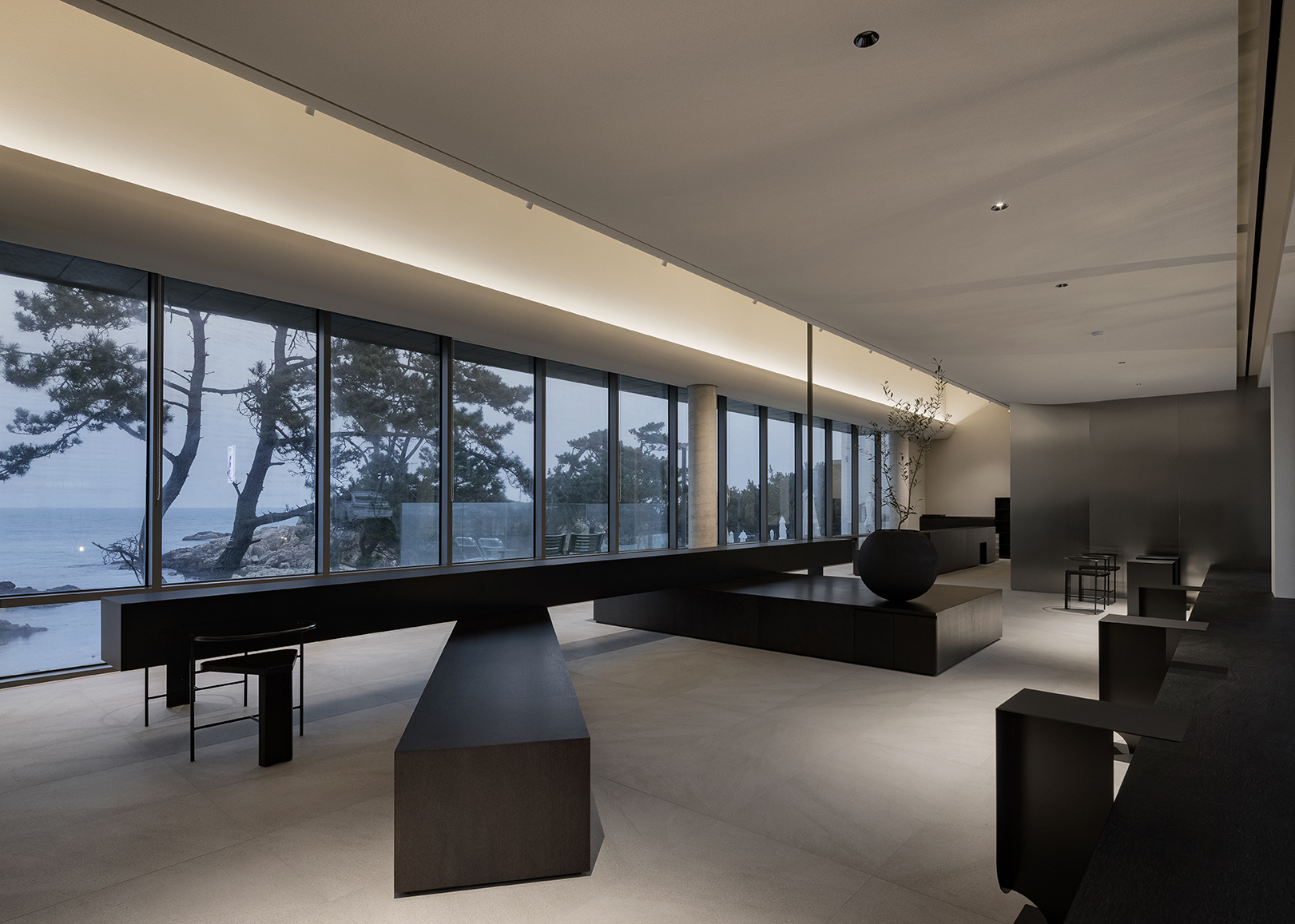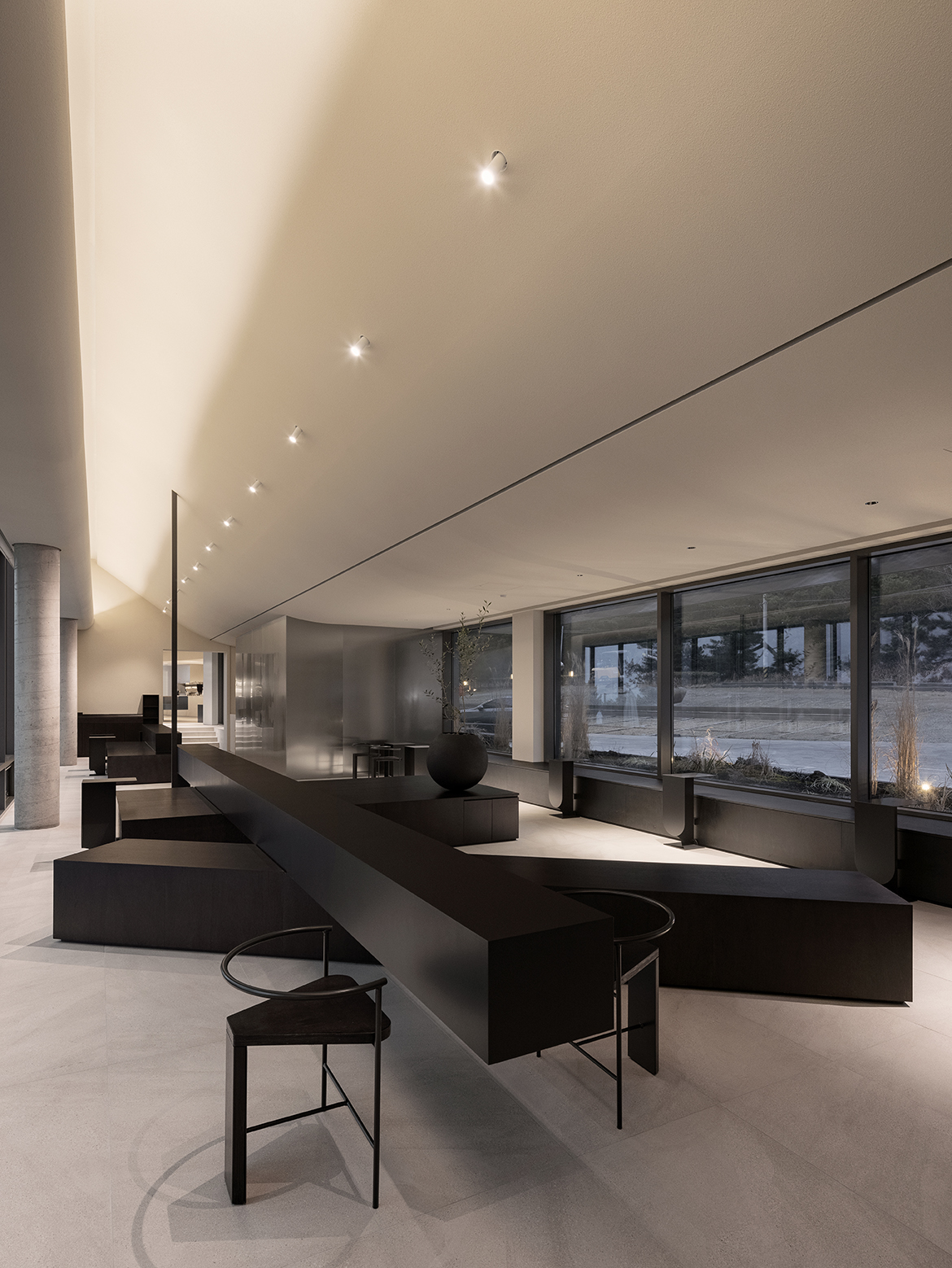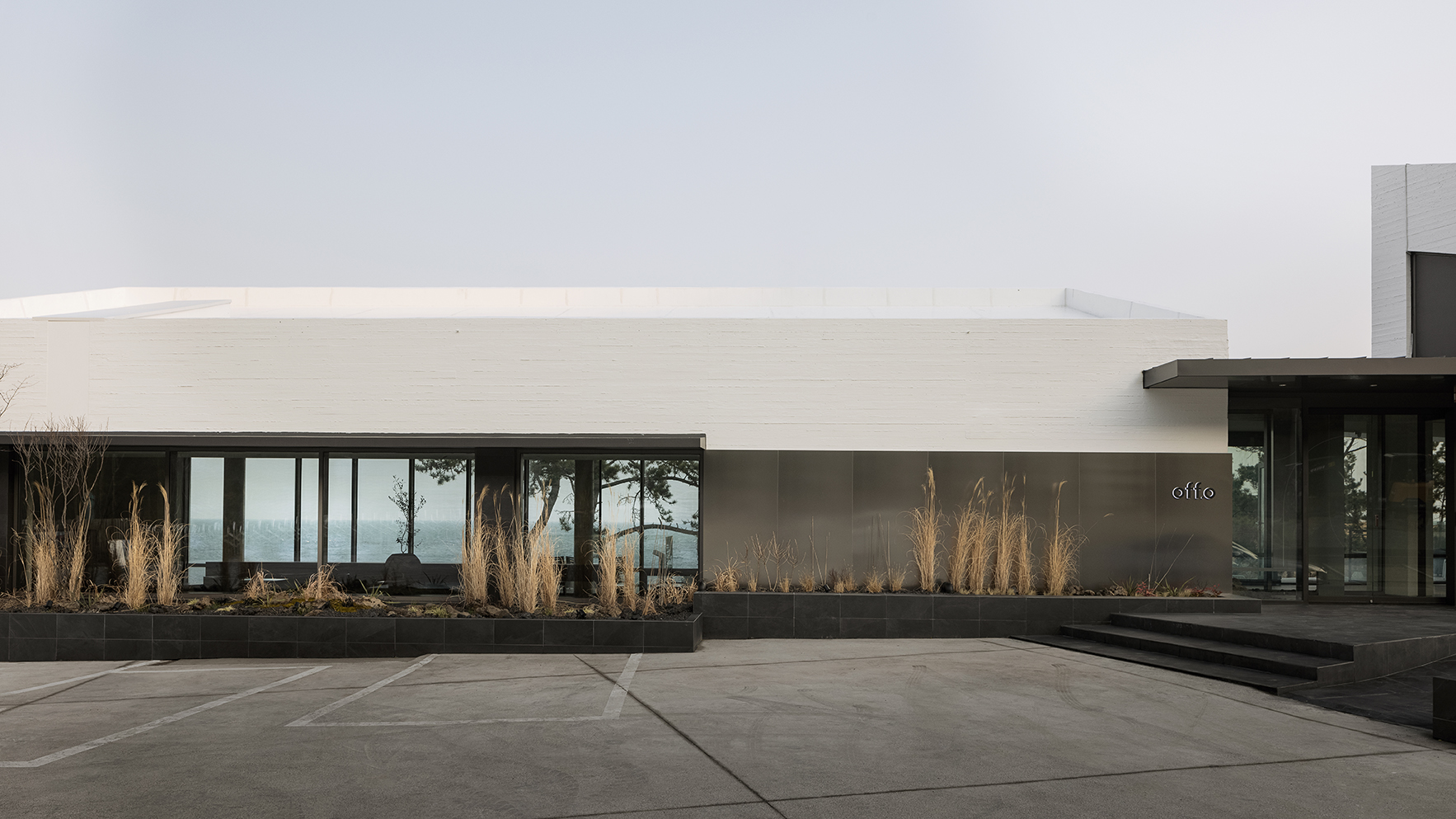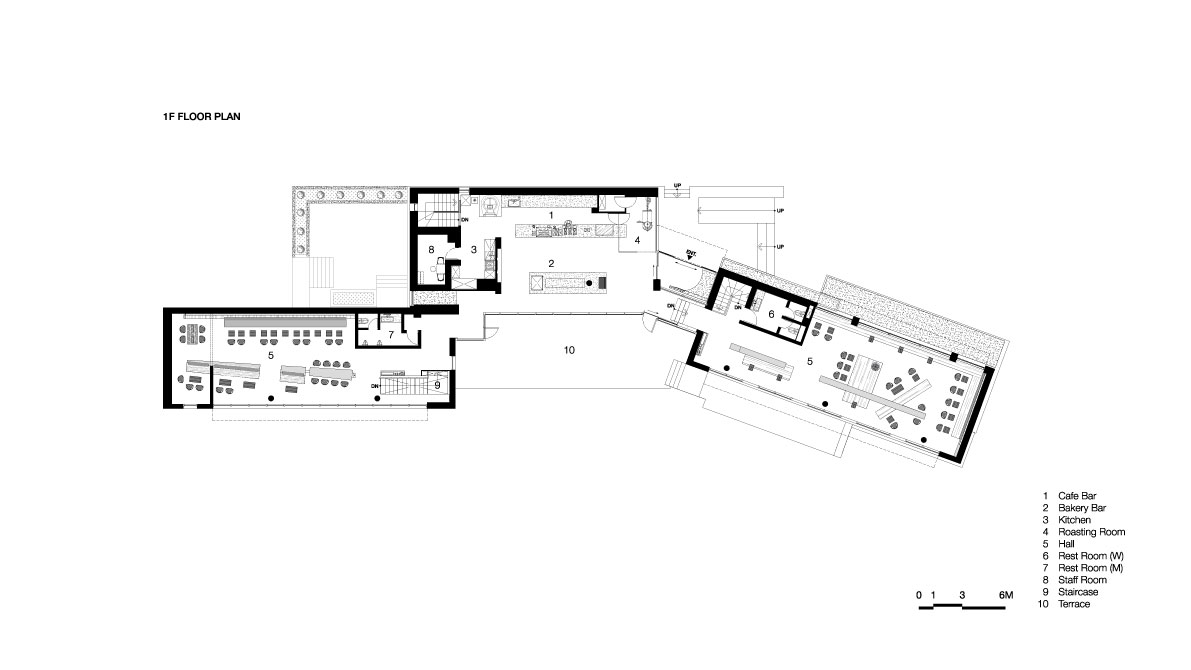 Design : mttb
Location : 860, Gijanghaean-ro, Gijang-eup, Gijang-gun, Busan, Republic of Korea
Gross floor area : 588.17㎡
Construction : mttb
Photograph : Yongjoon Choi
---
마실와이드 | 등록번호 : 서울, 아03630 | 등록일자 : 2015년 03월 11일 | 마실와이드 | 발행ㆍ편집인 : 김명규 | 청소년보호책임자 : 최지희 | 발행소 : 서울시 마포구 월드컵로8길 45-8 1층 | 발행일자 : 매일