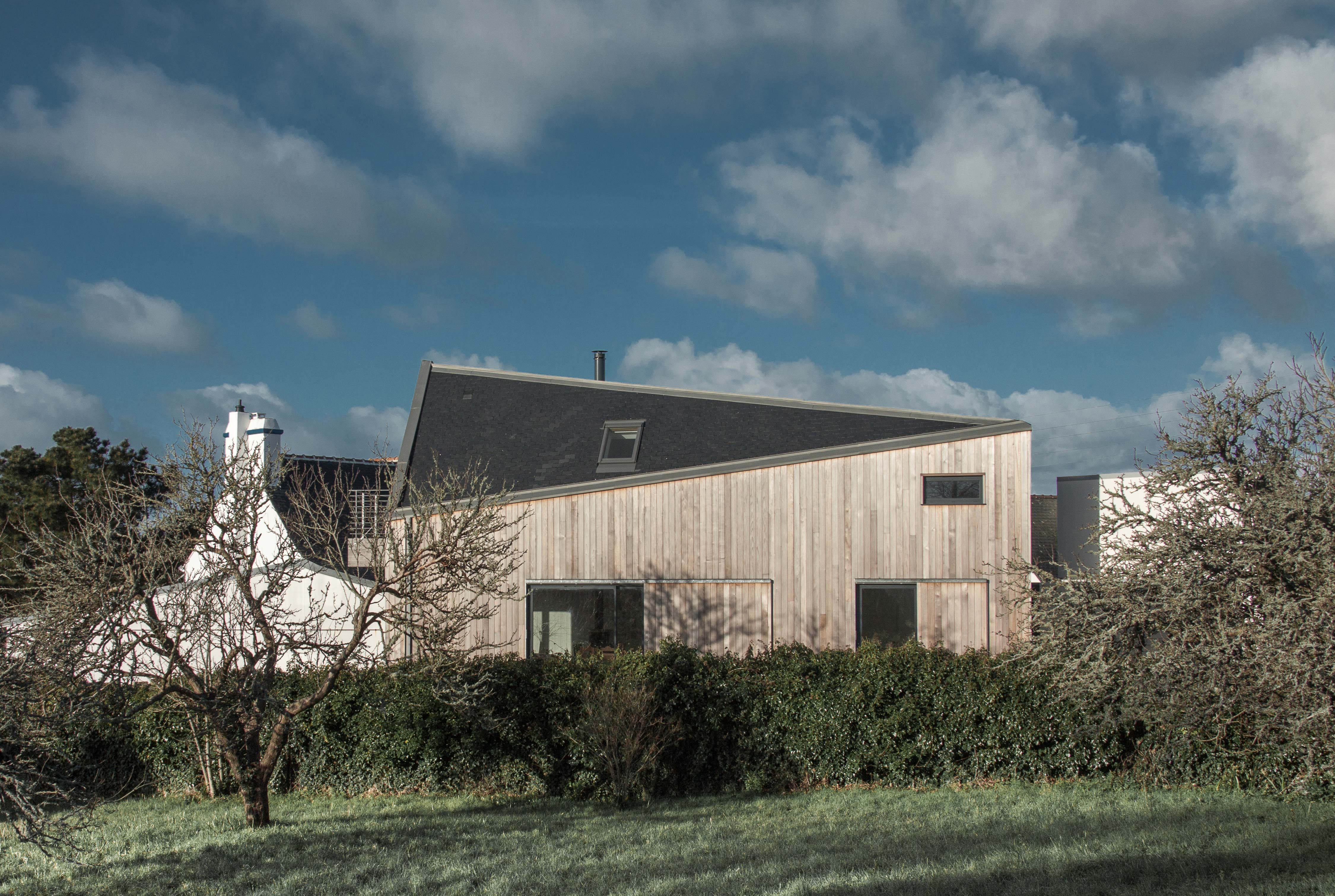 The project is located on a narrow and irregular piece of land, at the edge of a block and at the entrance of the village. Considering the peculiarity of this location, a traditional compact house would have had a strong impact on the surrounding landscape. Therefore, the architect chose to split the house into three volumes, each one being parallel to one edge of the plot of land. The main house, a barn house-like wooden structure, is situated below while two lower blocks occupy the upper part of the land. The three-slope roof and the different levels optimize spaces while minimizing the size of the building, providing a view on the ocean with a minimal impact on the surrounding landscape. More than being a mere reinterpretation of the local traditional barn house, this project is an answer to a very particular and irregular piece of land, and to a very specific urban tissue with a wide range of architectural typologies. The project is dynamic, and its perspectives are consistently changing. Seen from its South side, the house echoes with the traditional barn houses, while from the North side, it shows very contemporary lines.
The different materials composing the house are echoing with the diversity of the surrounding colors and elements: western red cedar cladding, mixed slate/zinc roofing, white wall coating and black stained wood. The functional layout is based on bioclimatic design principles and site conditions: the car park at North side creates an acoustic and climatic screen, the main spaces face the ocean towards South, while the bedrooms face the East. A skylight is located in the middle of the house bringing natural light to most of the space, and steel mesh along the stairs creates a transparency that keeps changing together with the motion of the clouds above. This very specific steel mesh is used by local fishermen to catch local seashells. The wood structure – visible from the inside - was digitally prefabricated in order to get complete control over the construction process.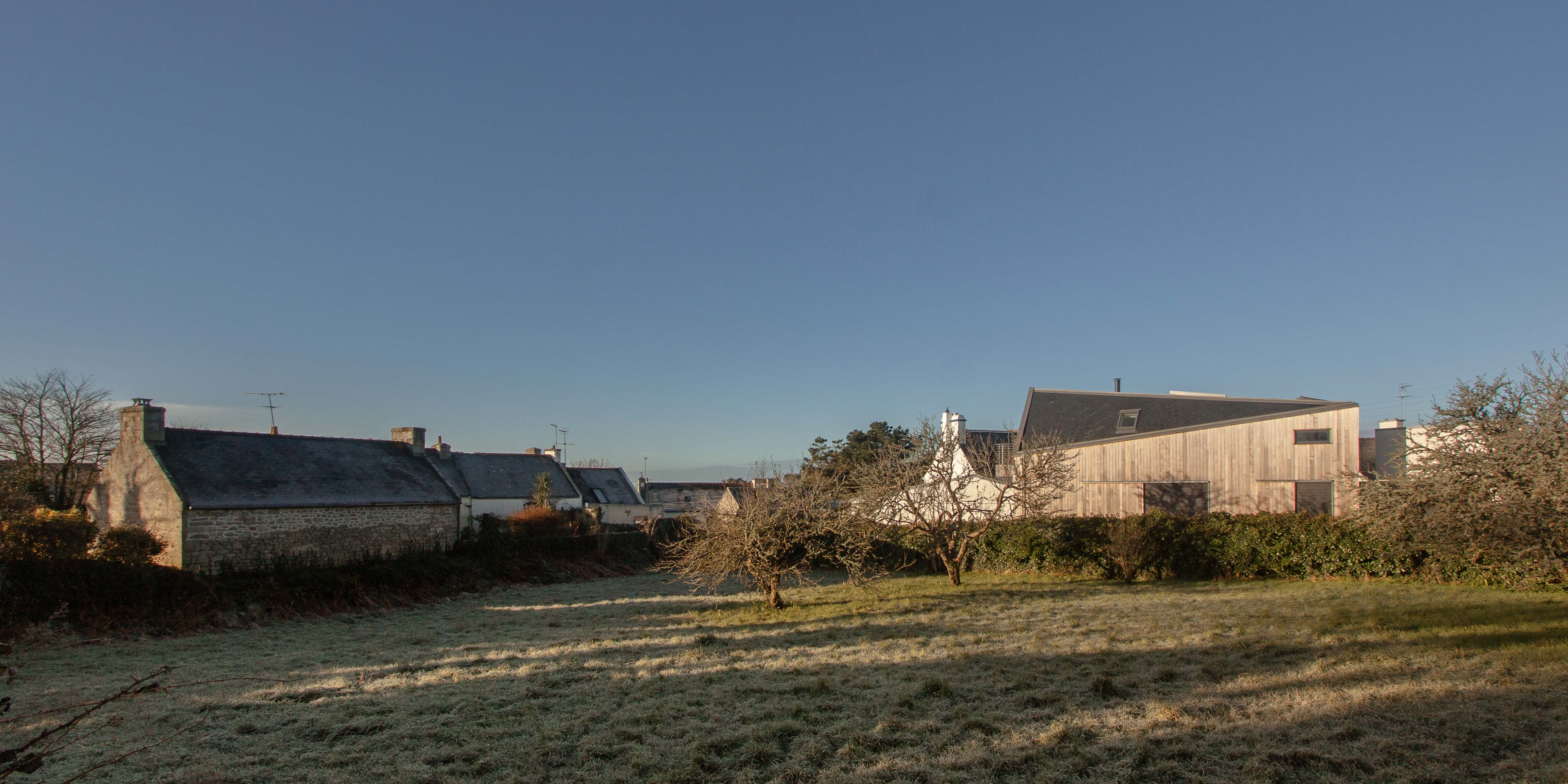 이 프로젝트는 블록의 가장자리이자 마을 입구에 있는 좁고 불규칙한 대지에 위치하고 있다. 위치의 특성을 고려할 때 전통적인 소형 주택은 주변 경관에 강한 영향을 미치게 된다. 따라서 건축가는 집을 세 개의 볼륨으로 나누기로 하고, 각 볼륨은 토지 구획의 한쪽 가장자리와 평행하도록 했다. 헛간과 같은 목조 구조의 본관이 아래에 위치하고 두 개의 낮은 블록이 토지의 상부를 차지한다. 3개 면으로 된 슬로프 지붕과 여러 층은 건물의 크기를 최소화하면서 공간을 최적화하여 주변 경관에 미치는 영향을 최소화하면서 바다 전망을 제공한다. 지역 전통 헛간 주택을 단순히 재해석하는 것 이상으로, 이 프로젝트는 매우 독특하고 불규칙한 토지와 광범위한 건축 유형을 가진 특정한 도시 조직에 대한 해답이다. 이 프로젝트는 역동적이며, 프로젝트의 관점은 지속적으로 변한다. 남쪽에서 보면 전통적인 헛간 가옥이 반향을 일으키고 북쪽에서 보면 매우 현대적인 라인을 보여준다.
집을 구성하는 다양한 재료는 서부의 연필향나무 클래딩, 혼합 슬레이트/아연 지붕, 흰색 벽 코팅 및 검은색 스테인드 목재 등 주변 색상 및 요소의 다양성과 함께 메아리친다. 기능적 배치는 생물기후학적 설계 원칙과 부지의 조건을 기반으로 한다. 북쪽의 주차장은 음향 및 기후 스크린을 생성하고 주요 공간은 남쪽의 바다를 향하며 침실은 동쪽을 향한다. 집의 중앙에는 채광 창을 설치하여 대부분의 공간에 자연광을 들이고, 계단을 따라 있는 철망은 위의 구름의 움직임과 함께 계속 변화하는 투명도를 제공한다. 이 매우 특정한 철망은 현지 어부들이 조개를 잡기 위해 사용하는 것이다. 내부에서 드러나는 목재 구조는 건설 과정을 완벽하게 제어하기 위해 디지털 방식으로 사전 제작되었다.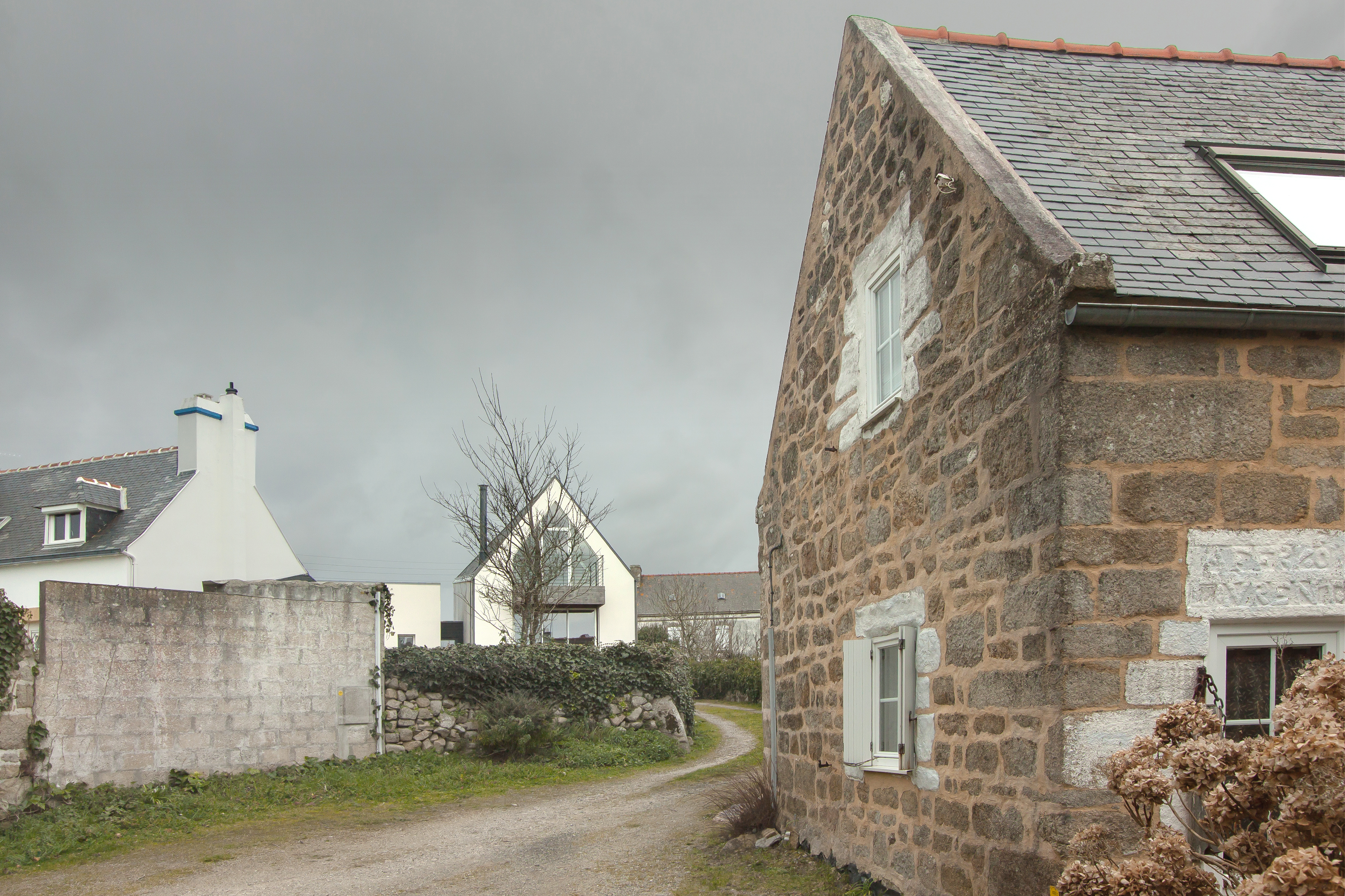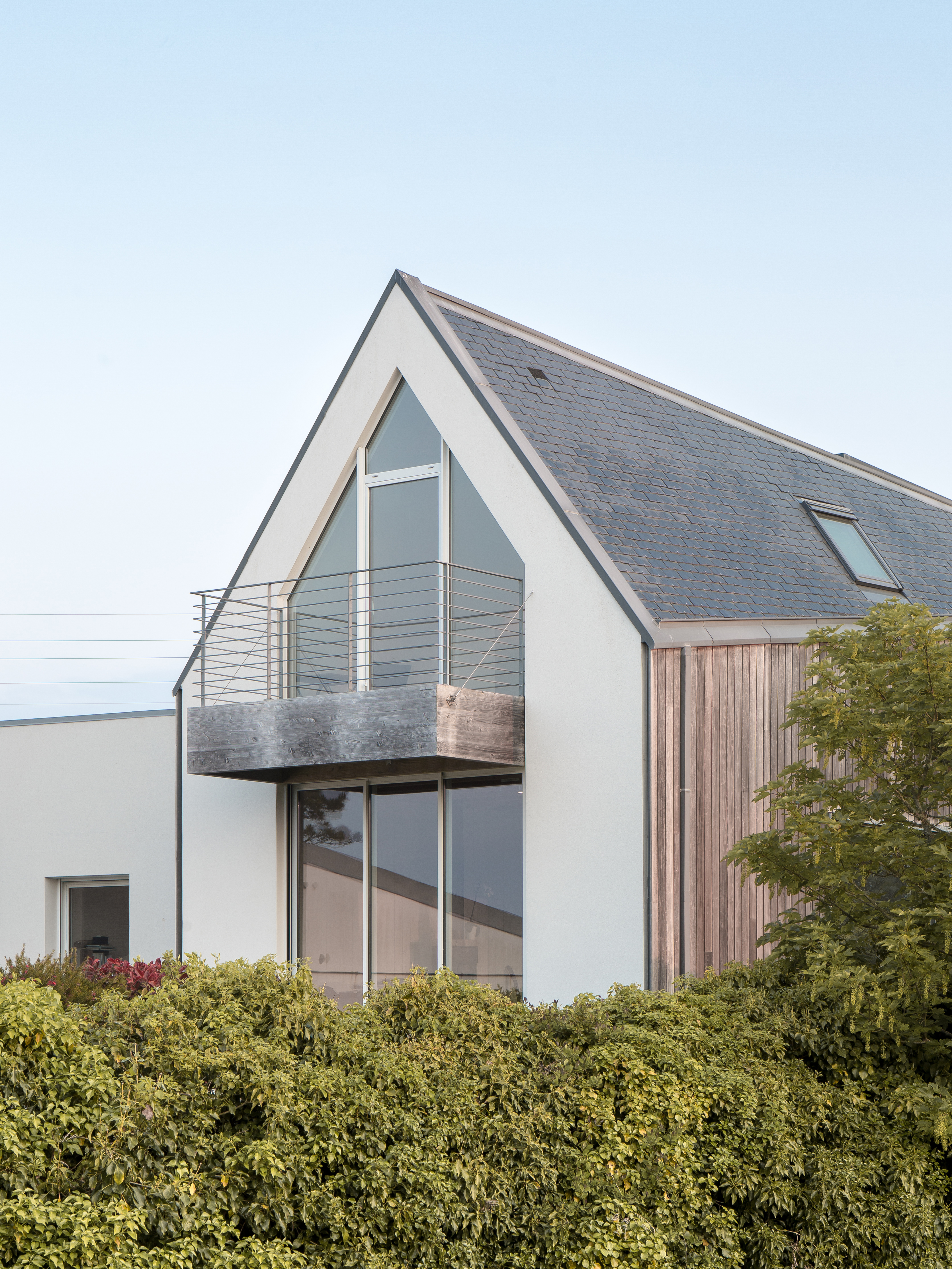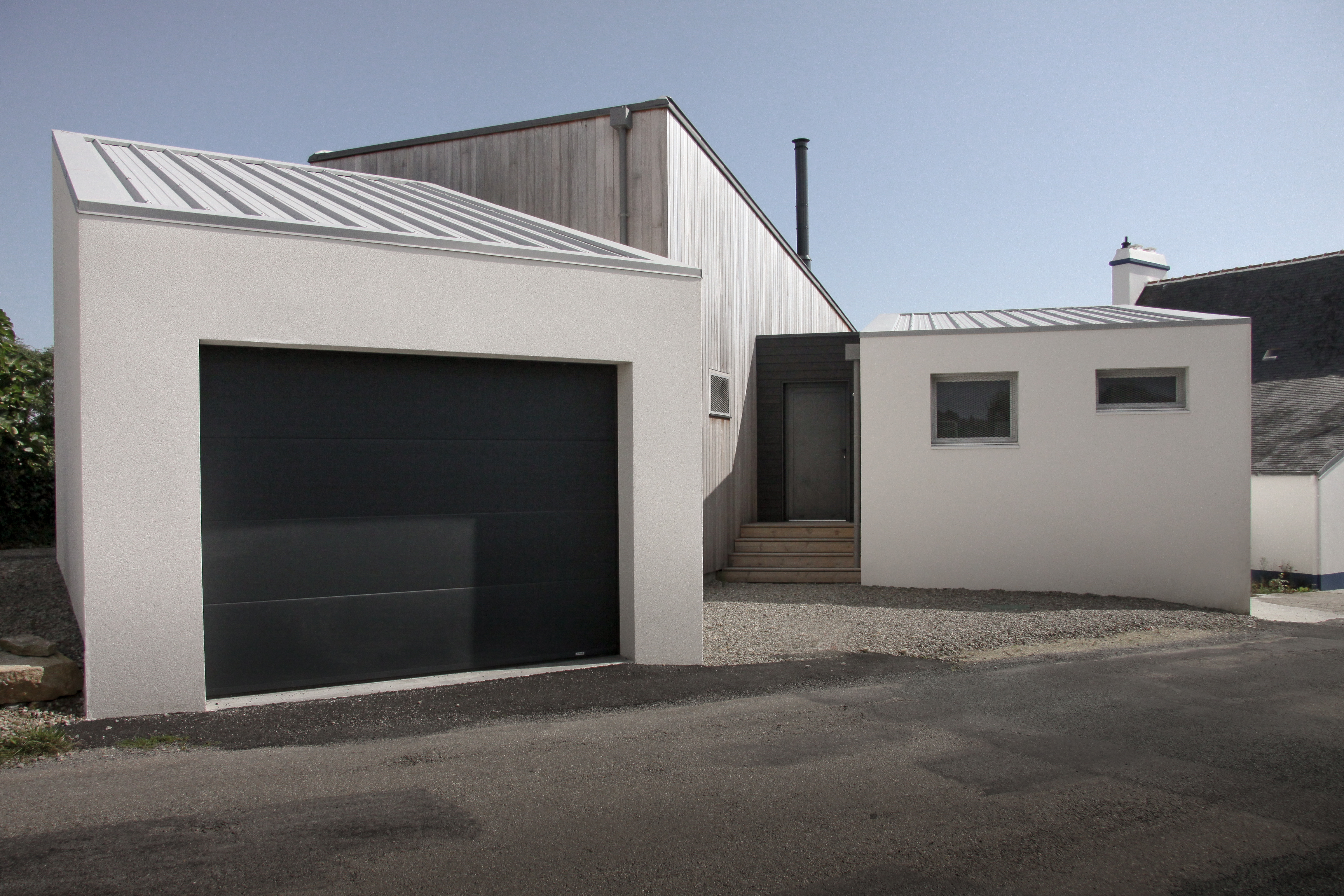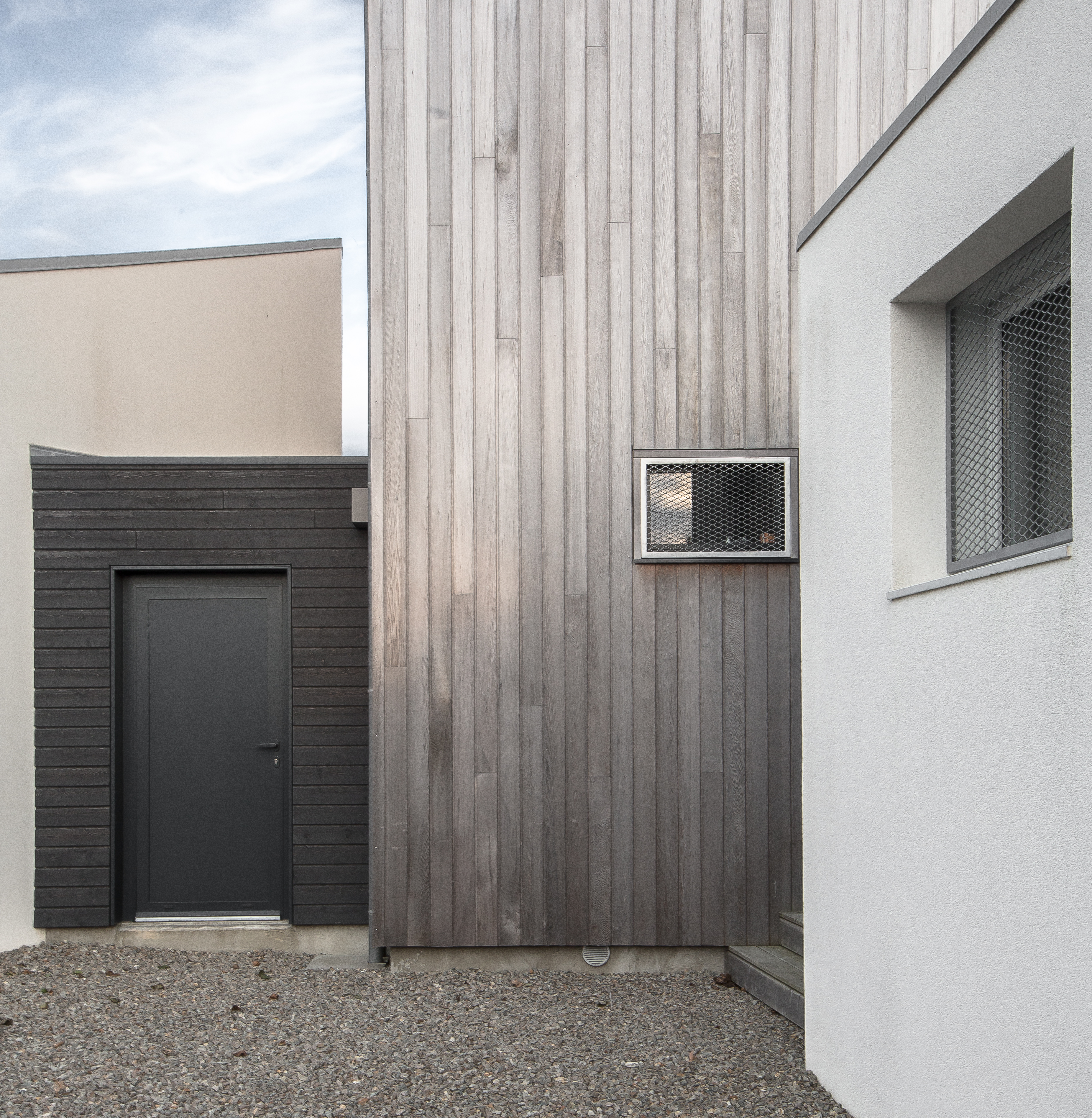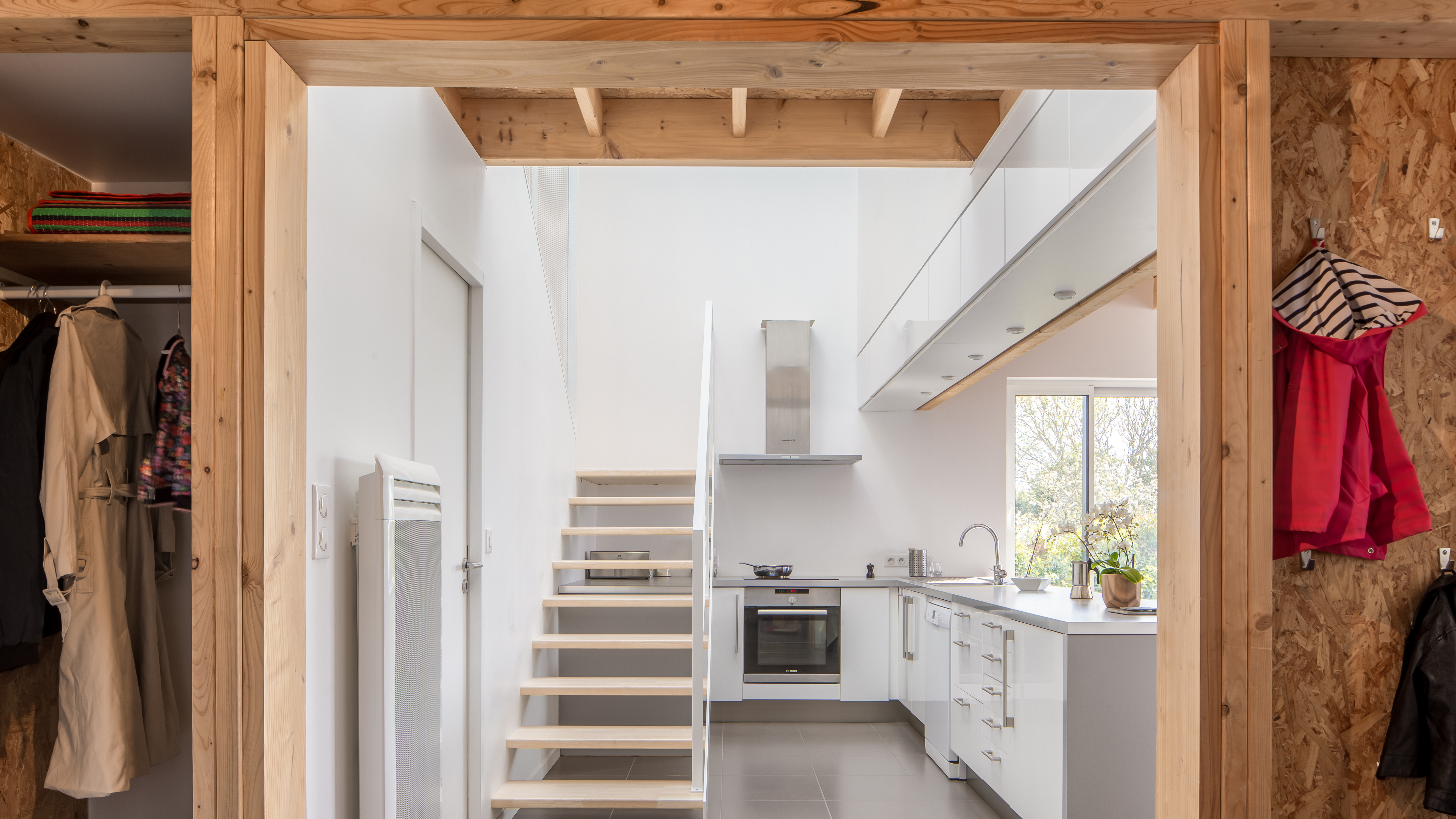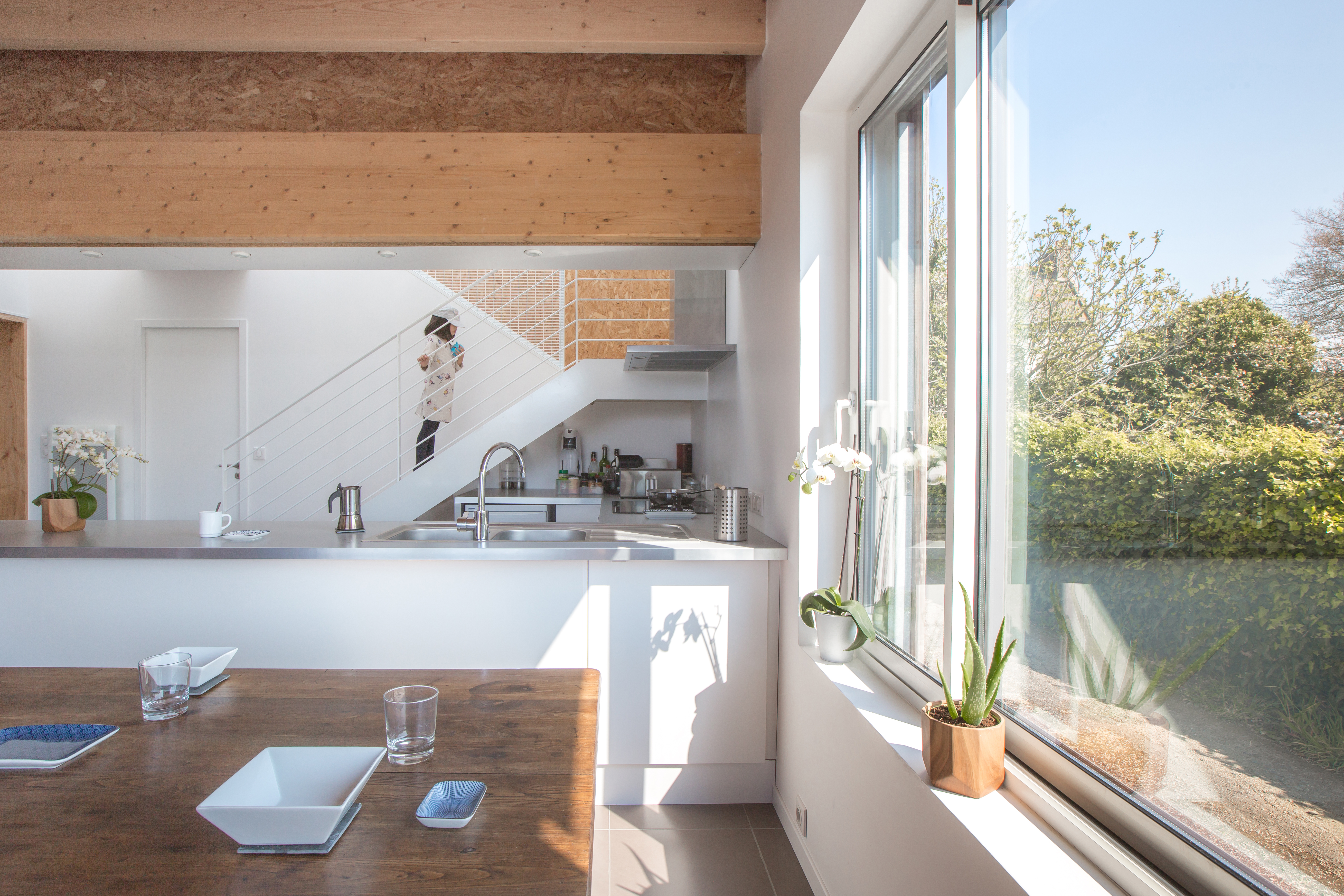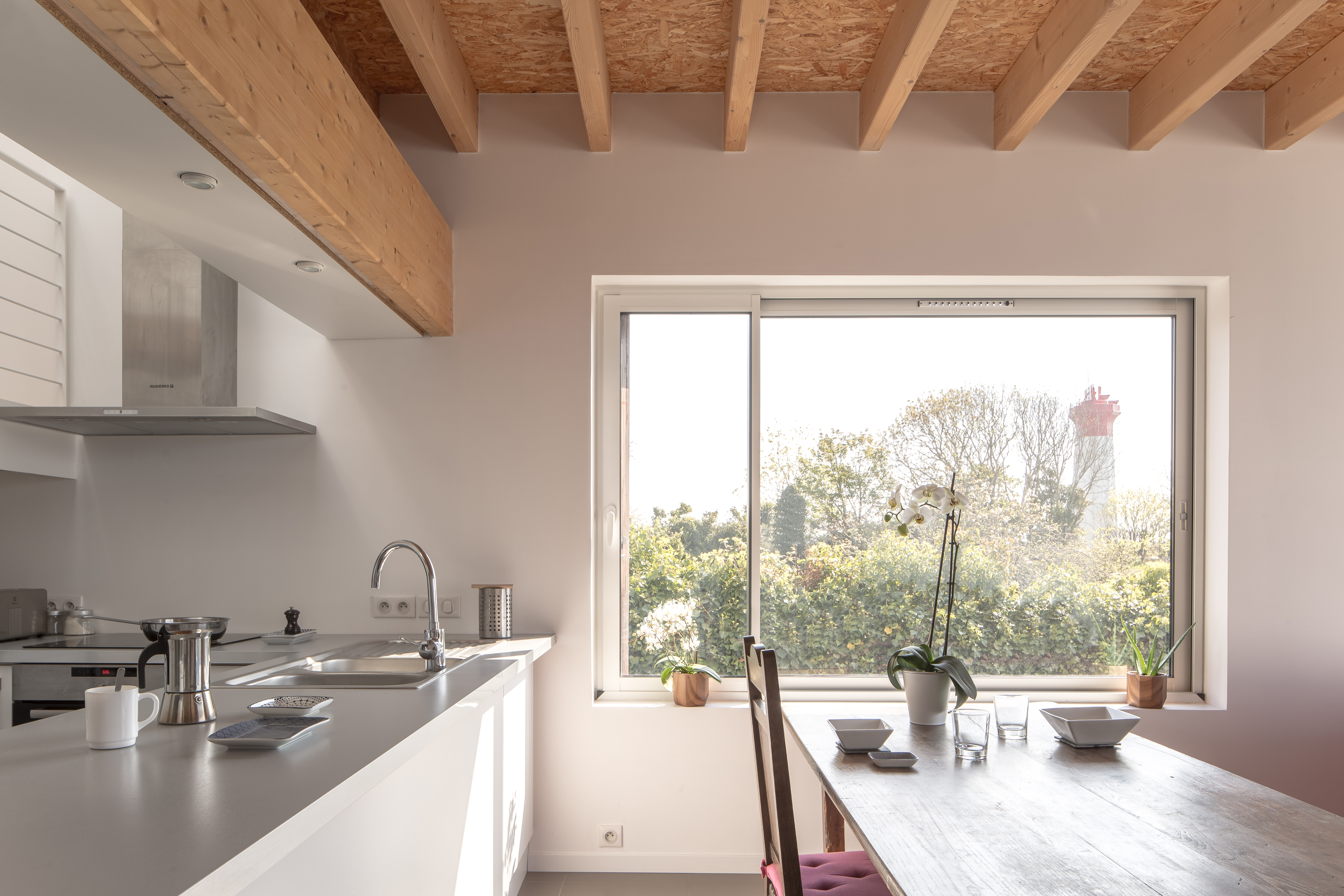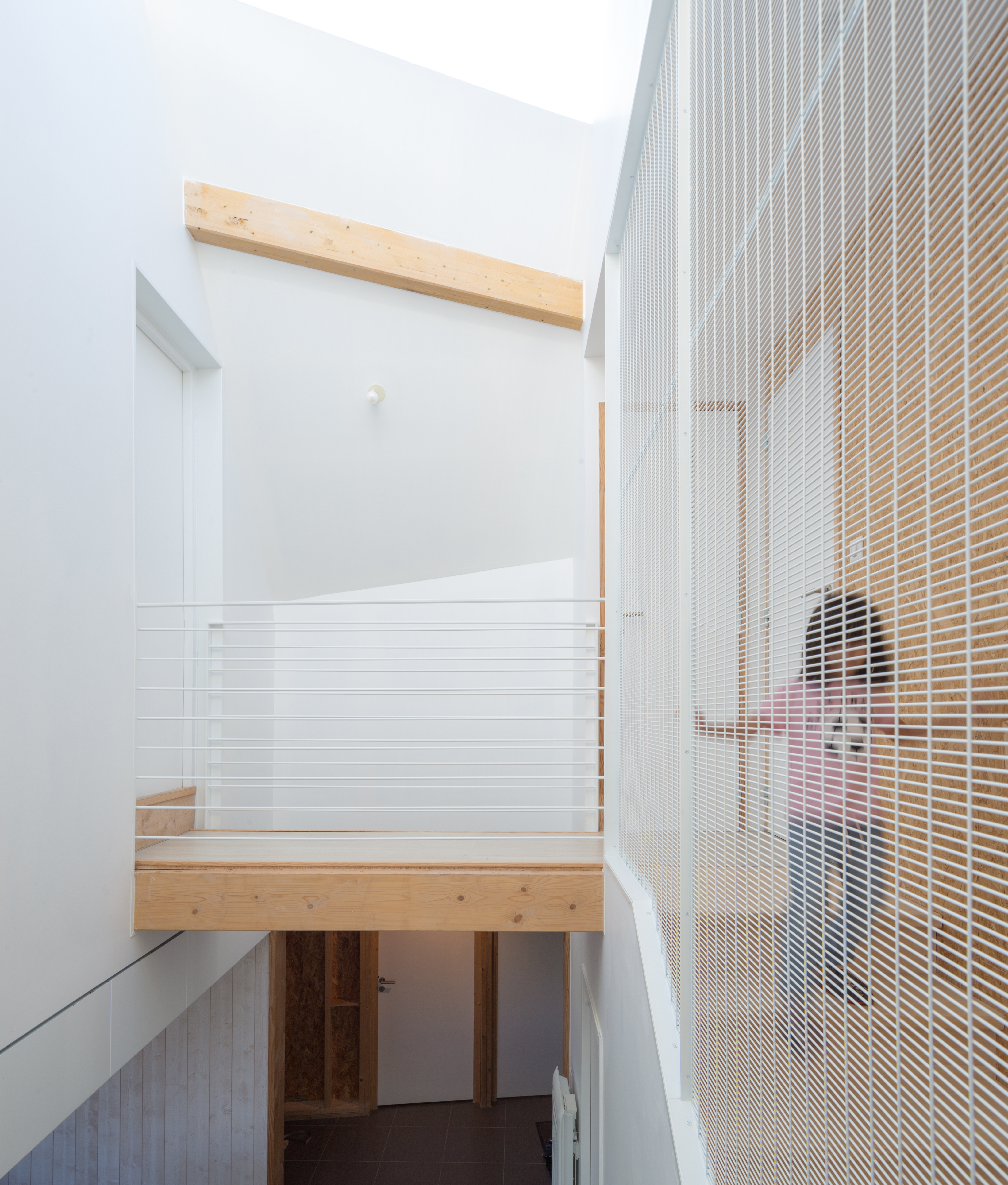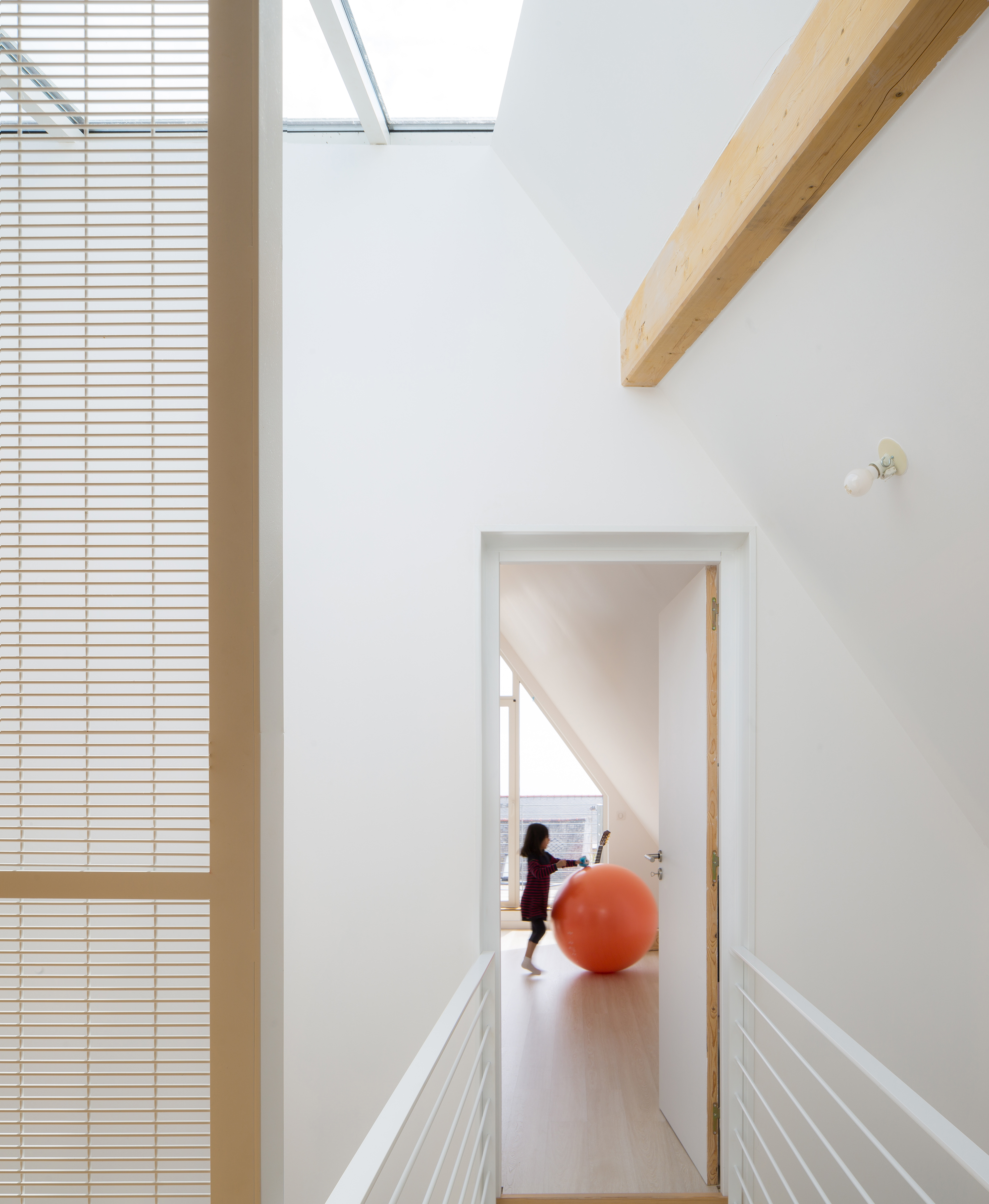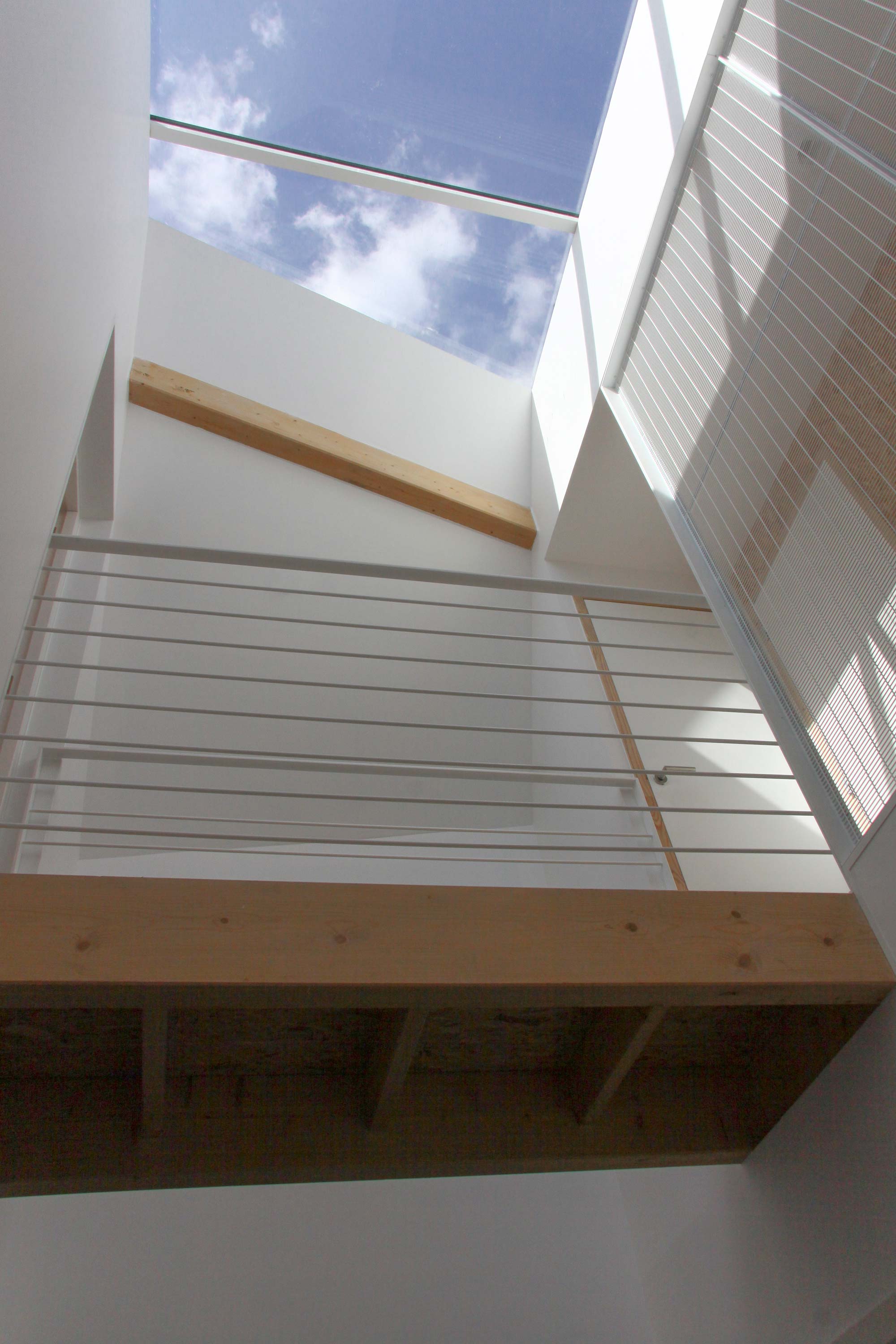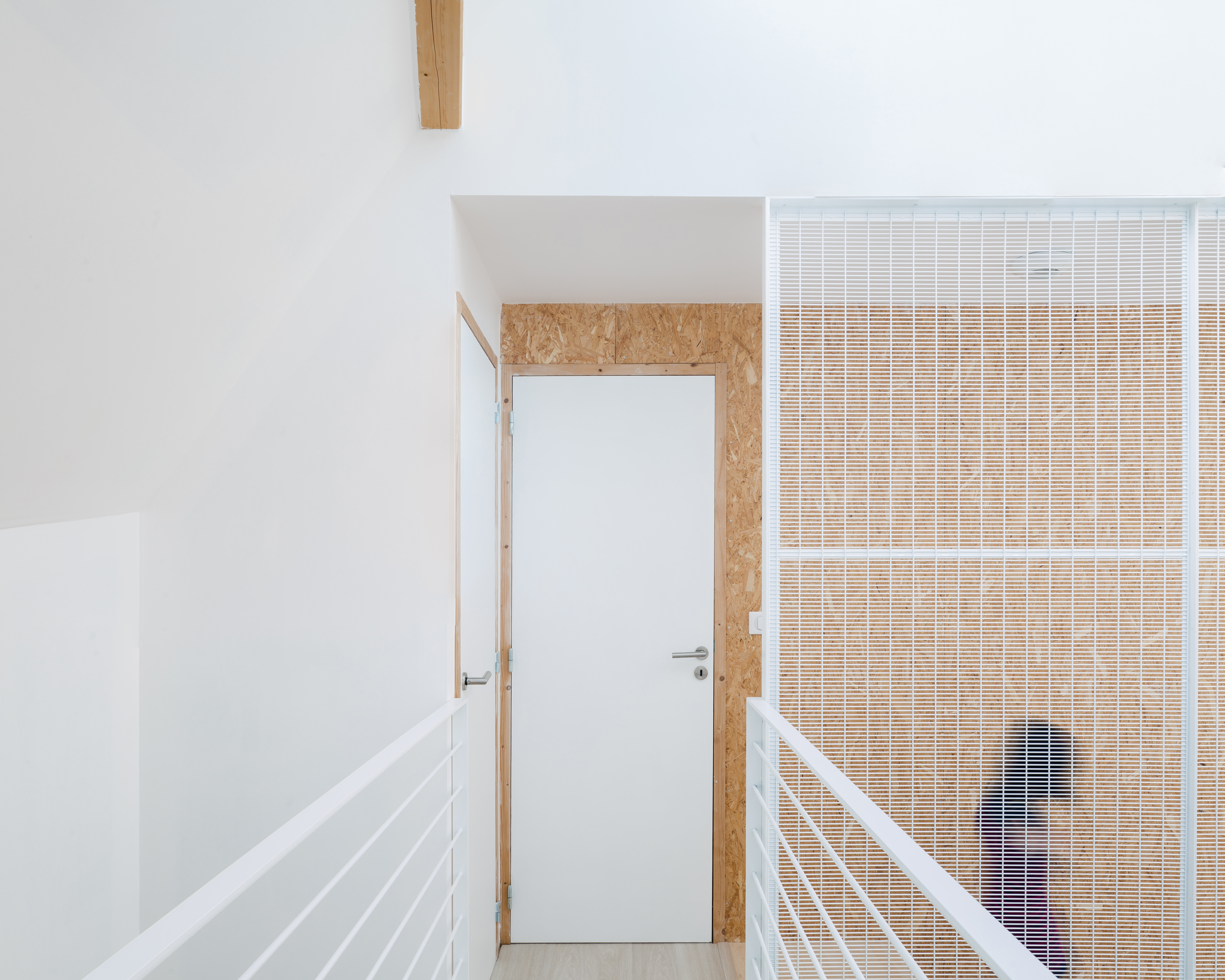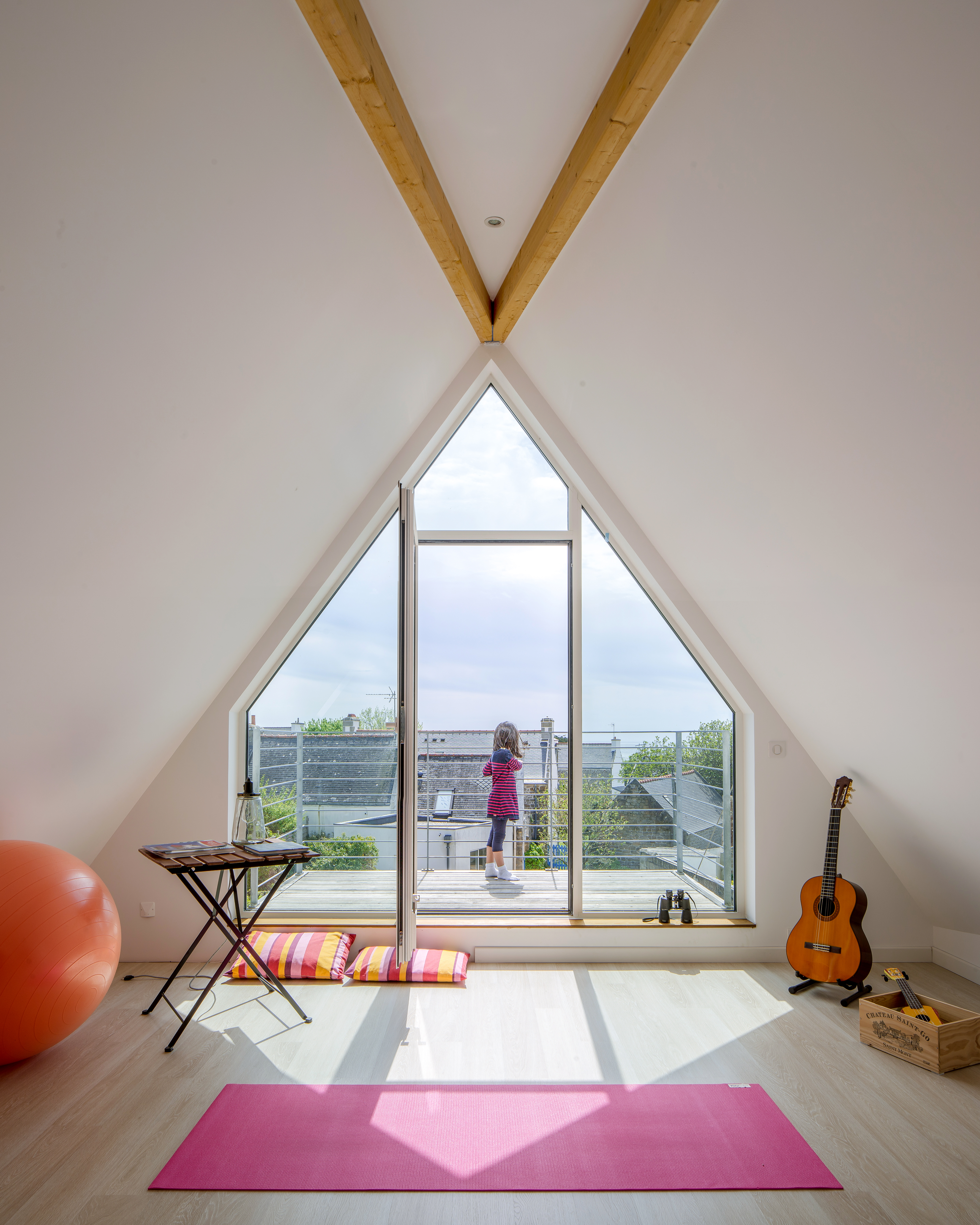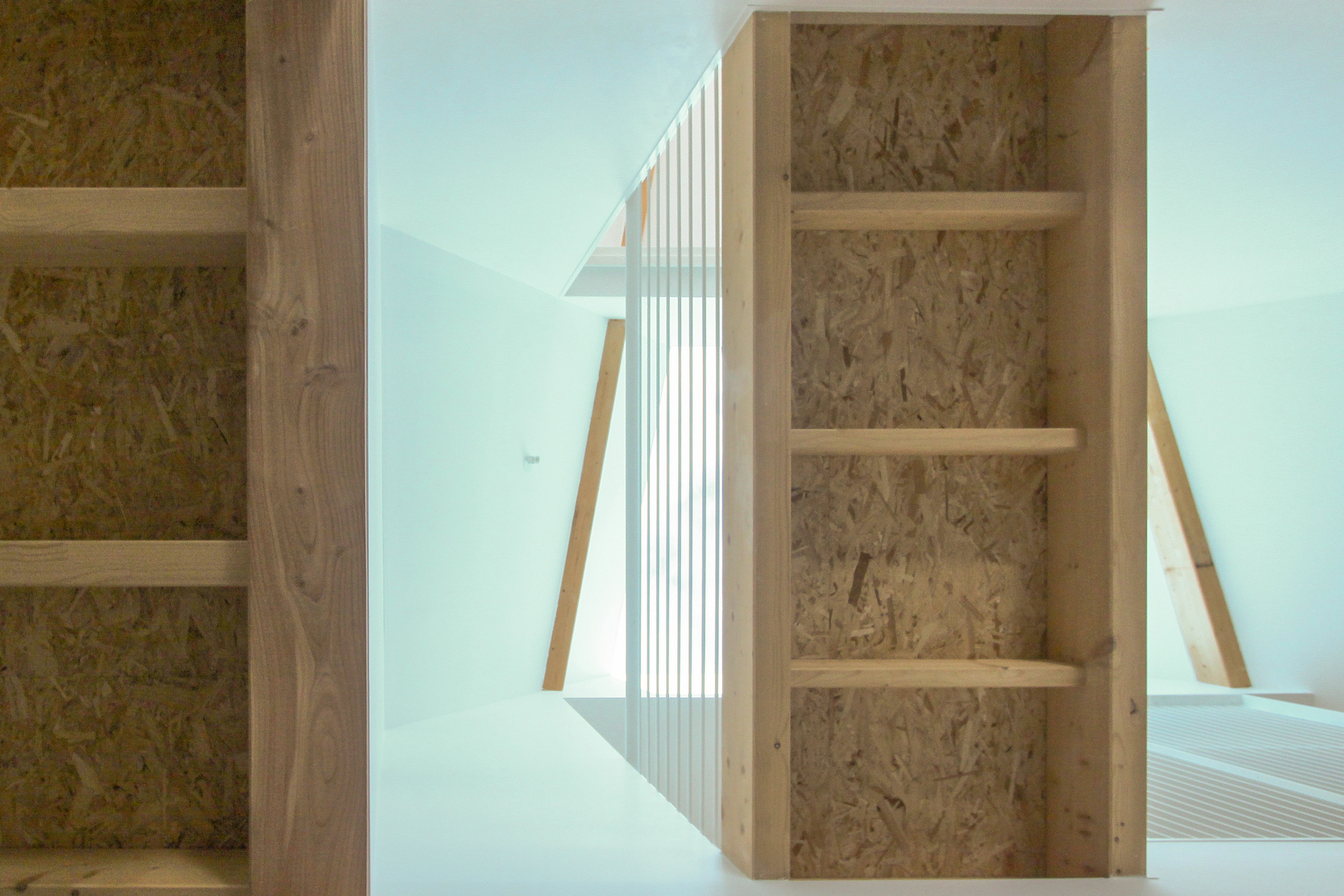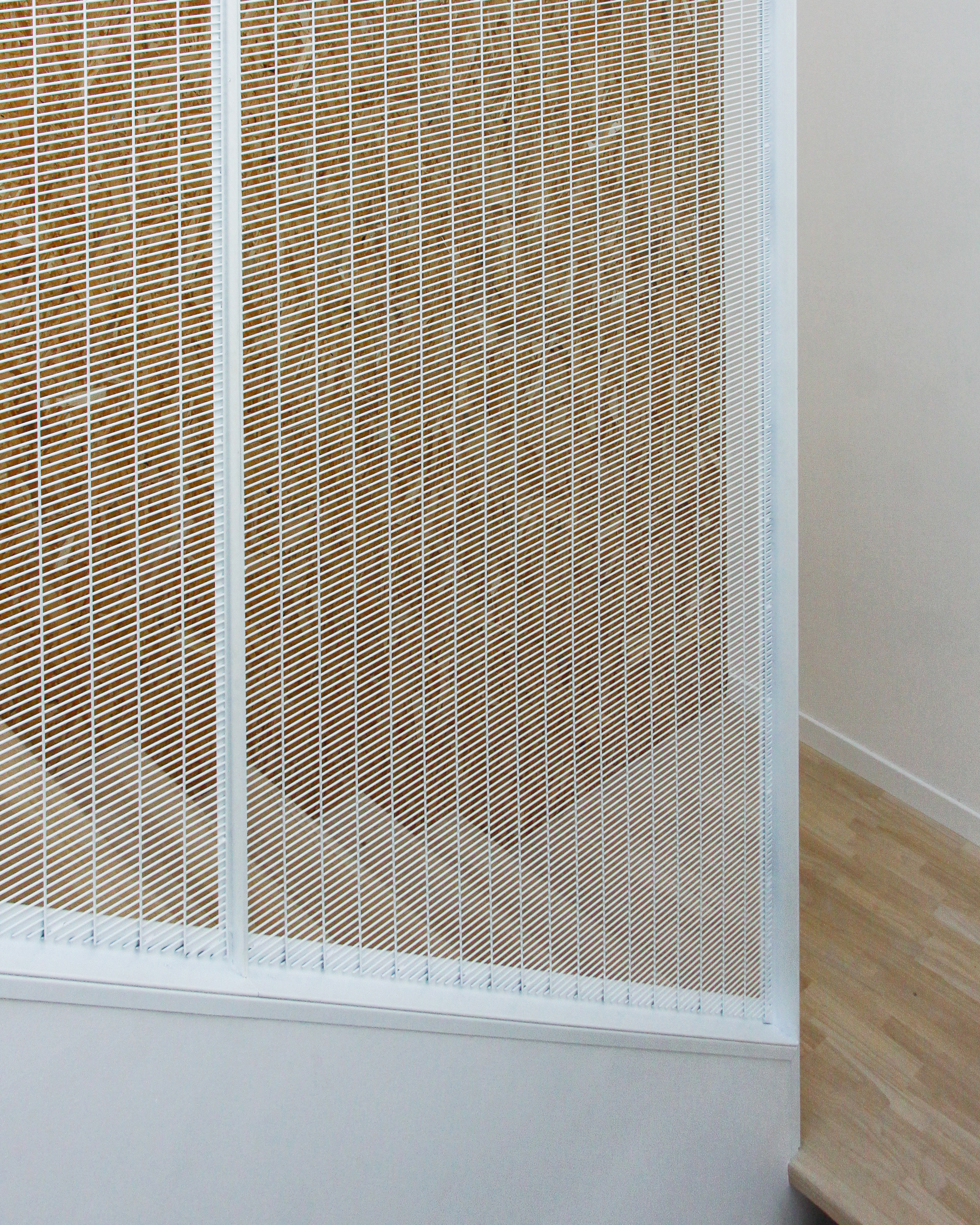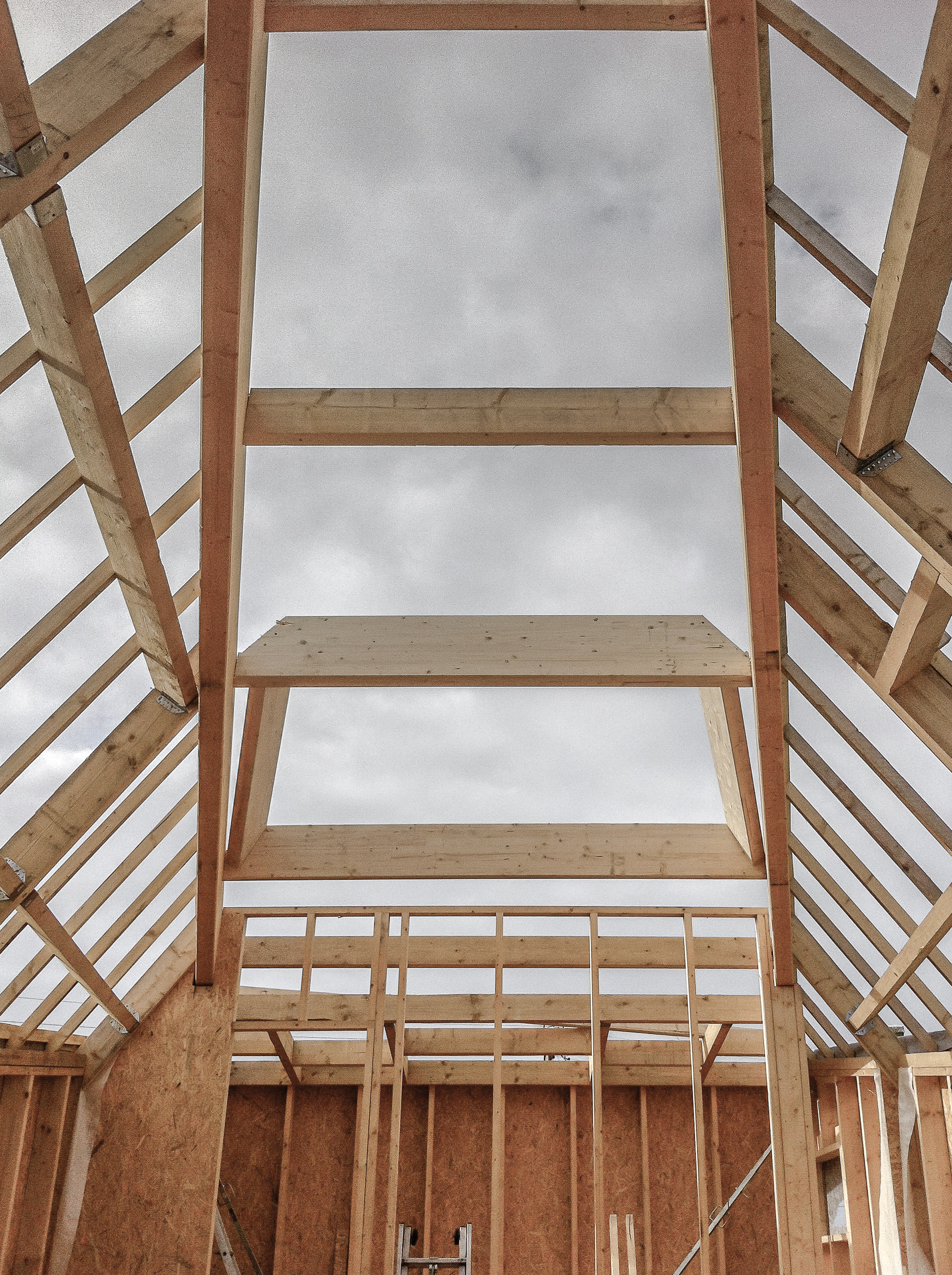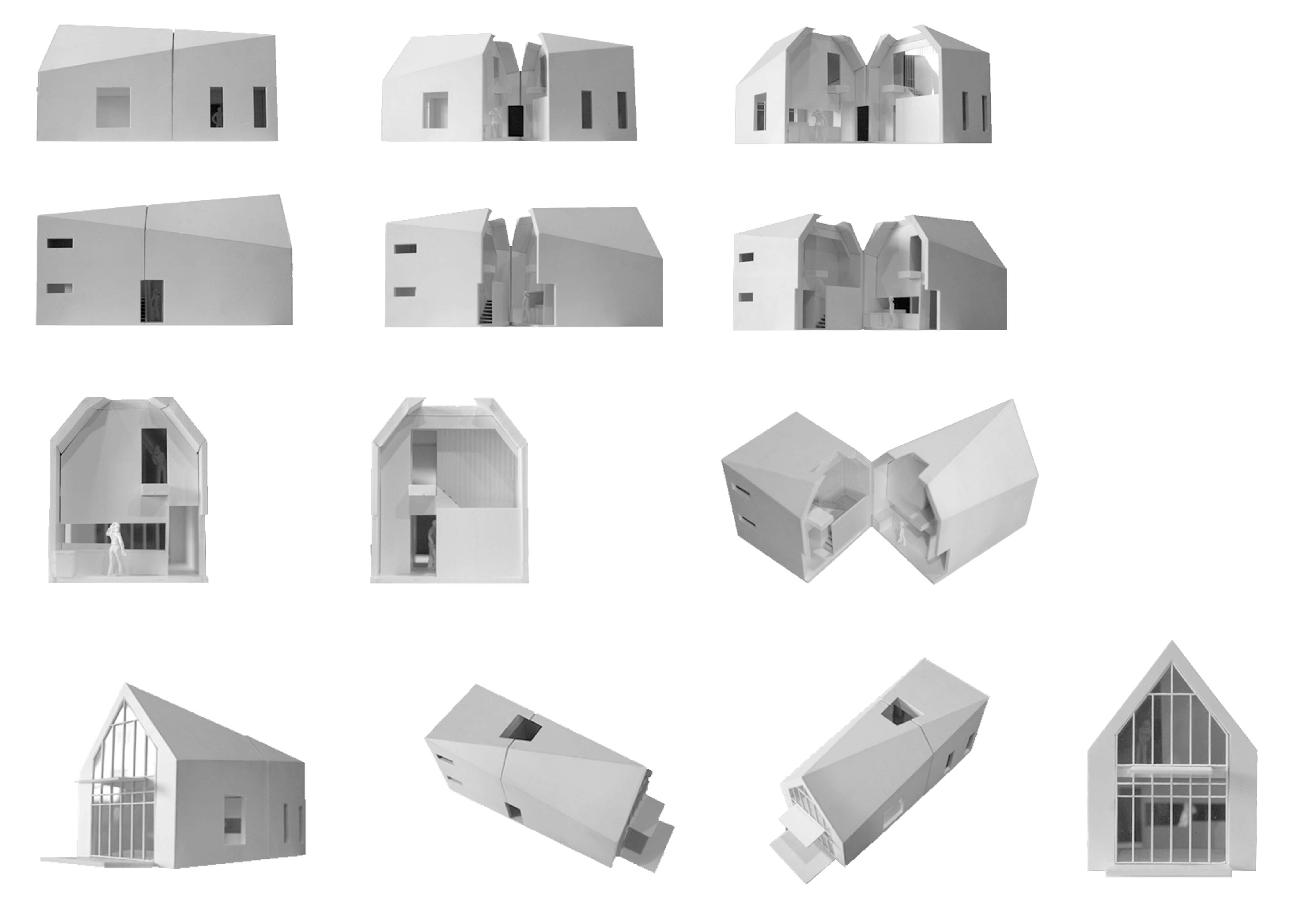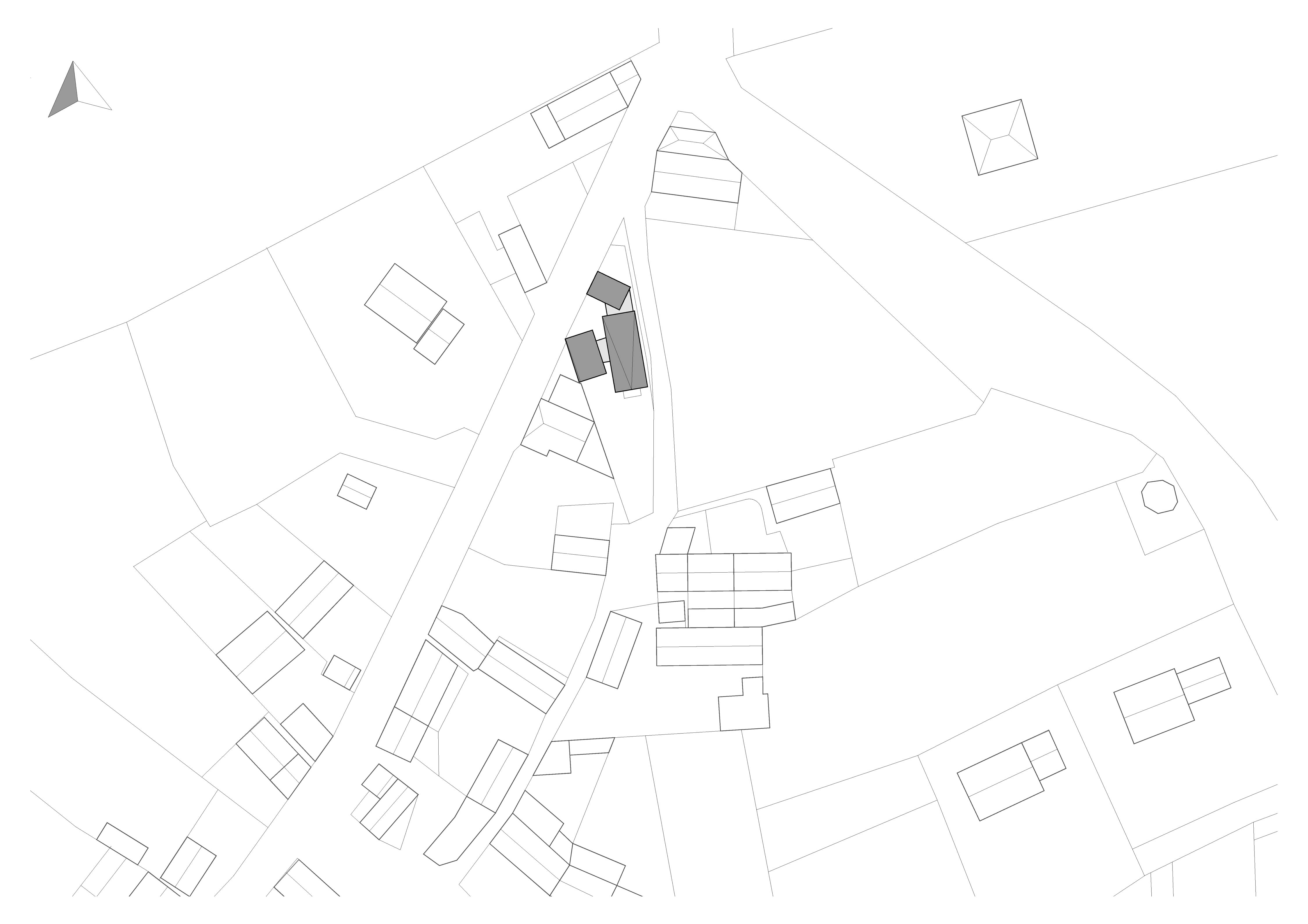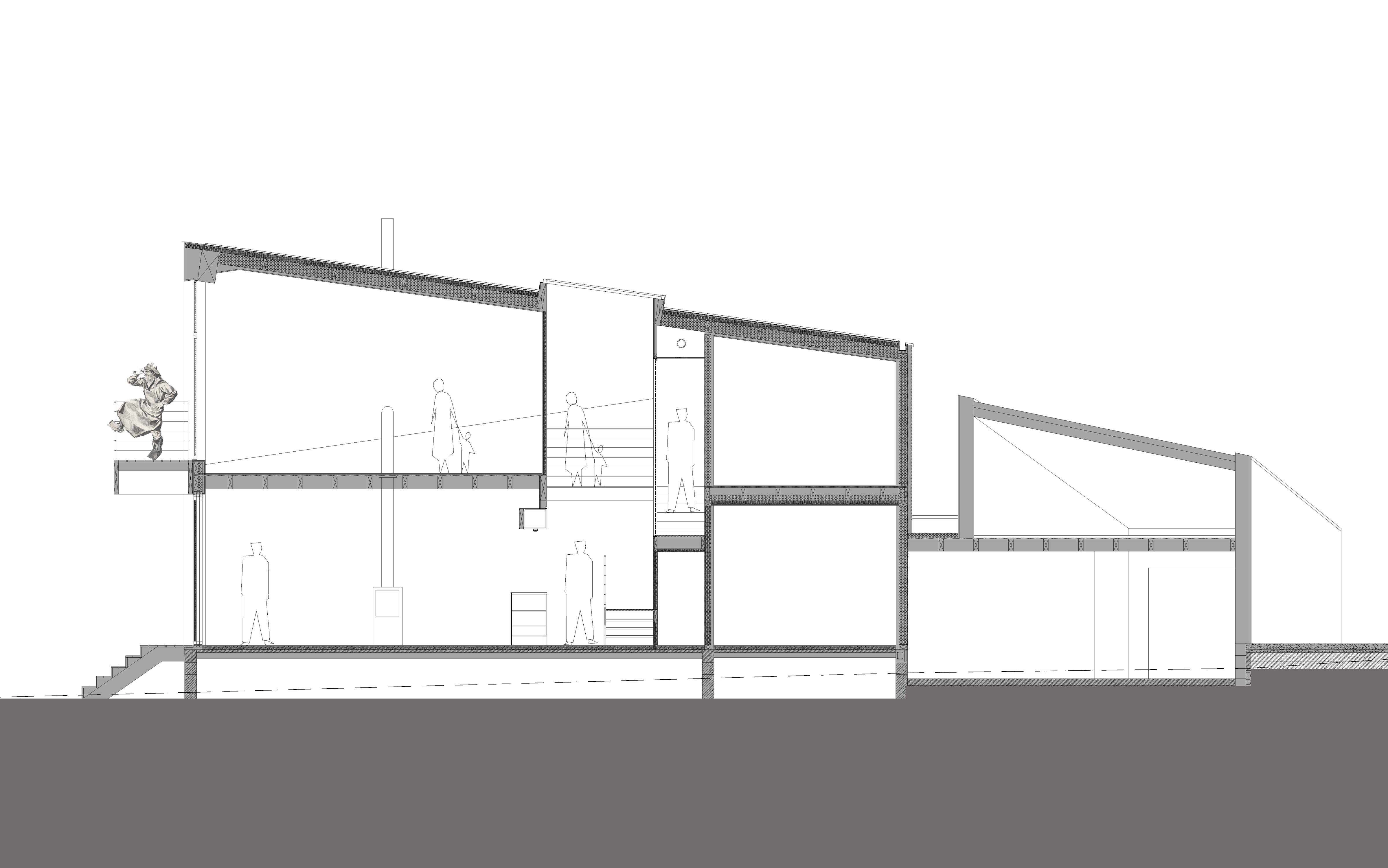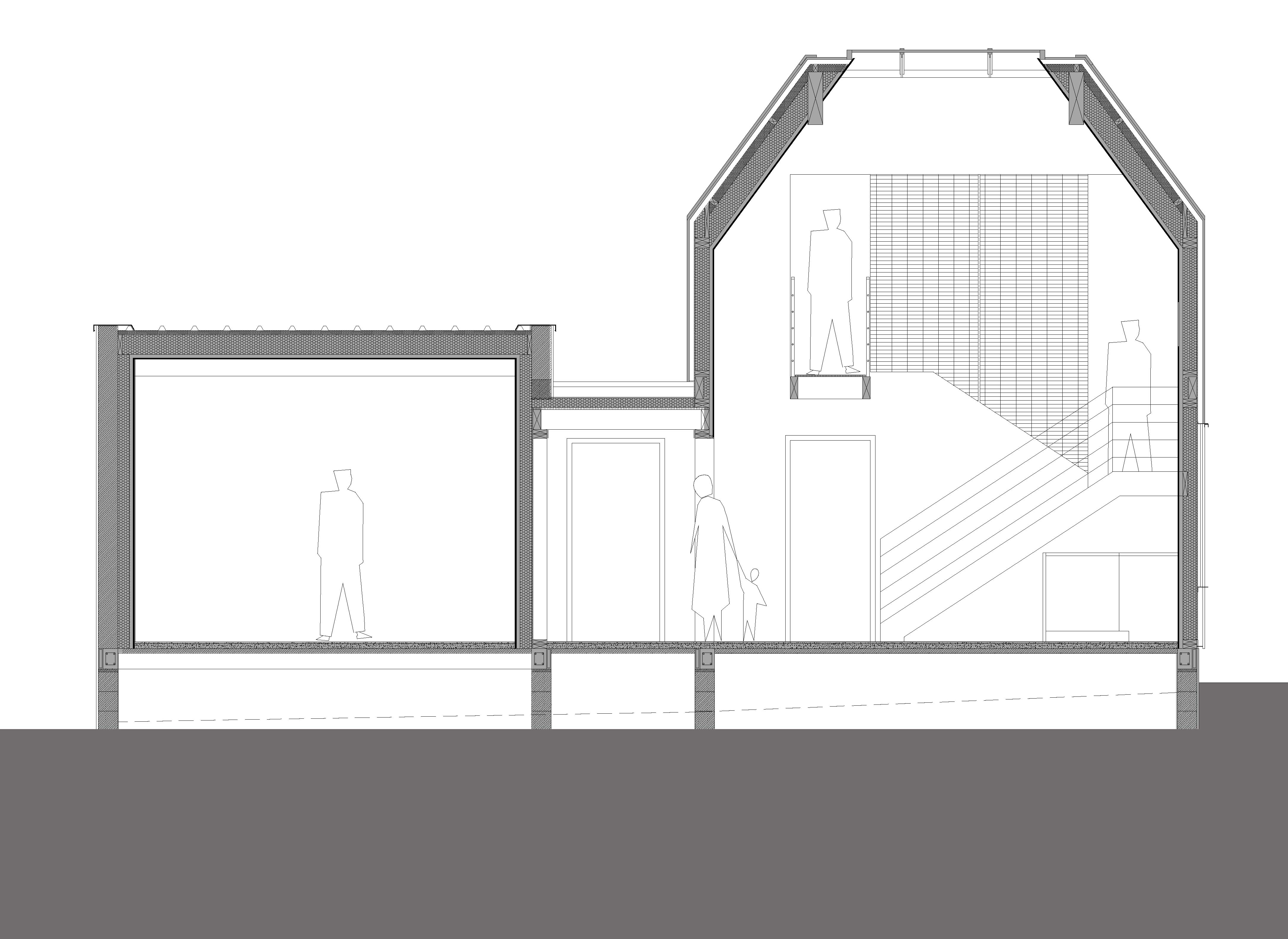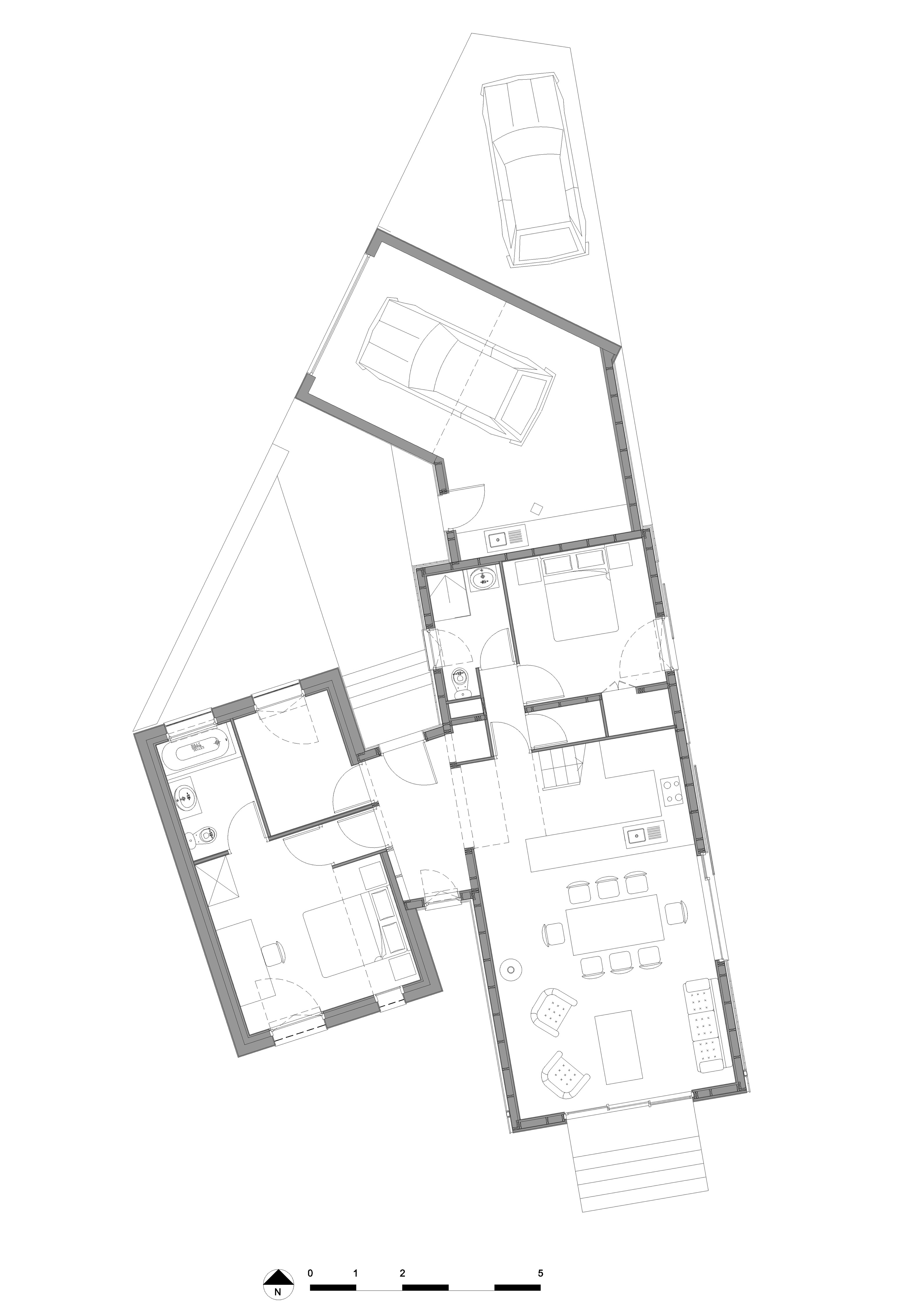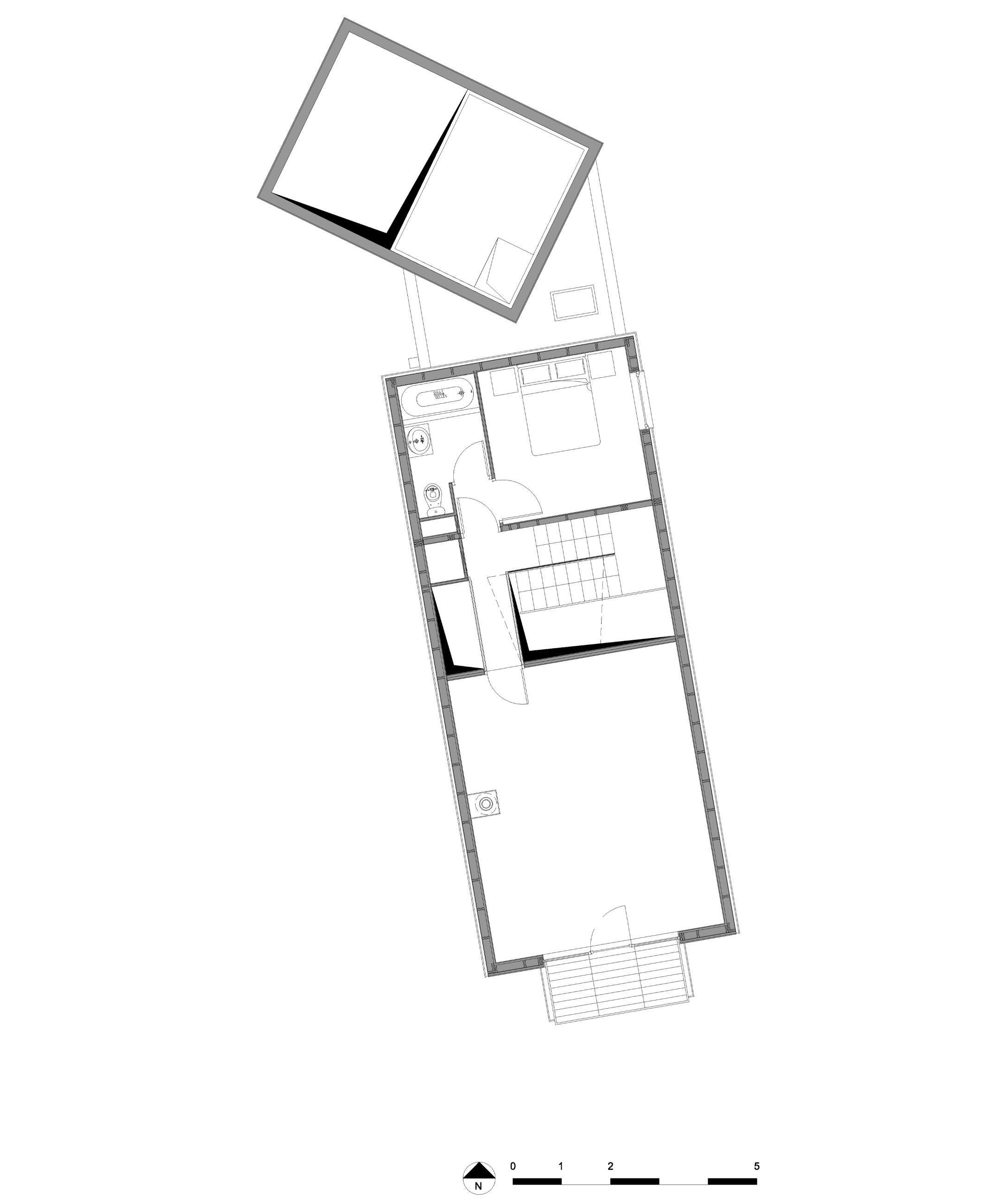 Architects Aurelien Chen Architect
Location Audierne, Brittany, France
Building area 170m²
Completion 2015(first fix) – 2021(second fix)
Model Song Jianjun
Structure Wood Structure - Masonry
Cladding Western Red Cedar, Black stained wood, White coating wall
Roofing Slate, Zinc, Steel pan
Photographer Chantal Andro / Aurelien Chen
---
마실와이드 | 등록번호 : 서울, 아03630 | 등록일자 : 2015년 03월 11일 | 마실와이드 | 발행ㆍ편집인 : 김명규 | 청소년보호책임자 : 최지희 | 발행소 : 서울시 마포구 월드컵로8길 45-8 1층 | 발행일자 : 매일