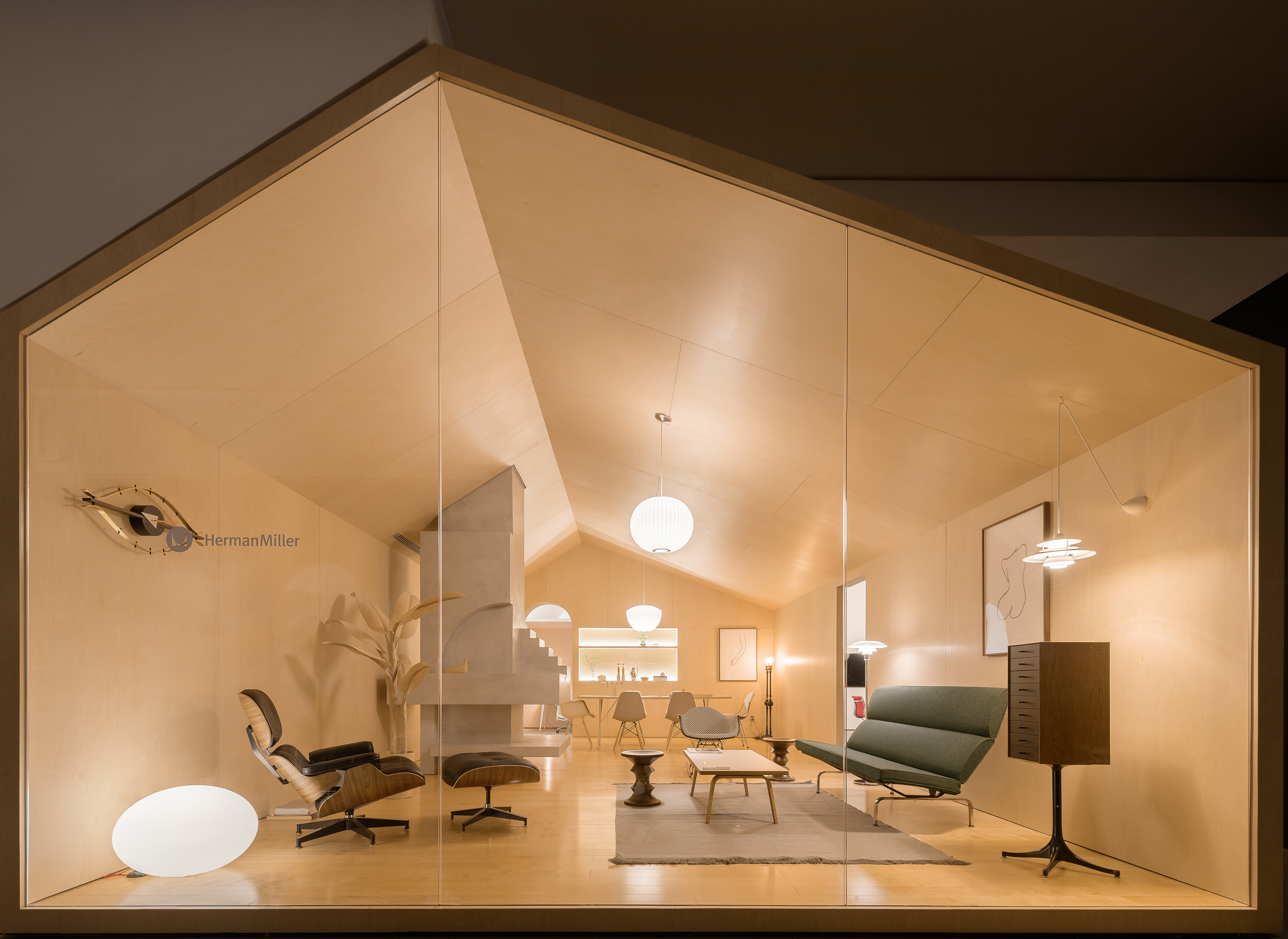 This space is a m architectural showroom that houses various furniture brands such as HermanMiller and Ligne Roset. The designers focused on two aspects: finding the best way to display various brand and furniture characteristics in a single showroom, and providing a continuous spatial experience and artistic atmosphere in addition to showcasing the items. Thus, the space was created as a theme park divided into four areas representing a variety of furniture combinations that represent classic design (wooden house), technology (ergonomic chairs), health (home office), and art (living gallery). The spatial scale, shape, and color of each area are different, creating distinctive atmospheres and stimulating the joy of exploration and discovery. Additionally, the use and composition of basic geometric shapes are evident throughout the entire design process, and interact symbolically and metaphorically to encourage people to think about the meaning of this showroom.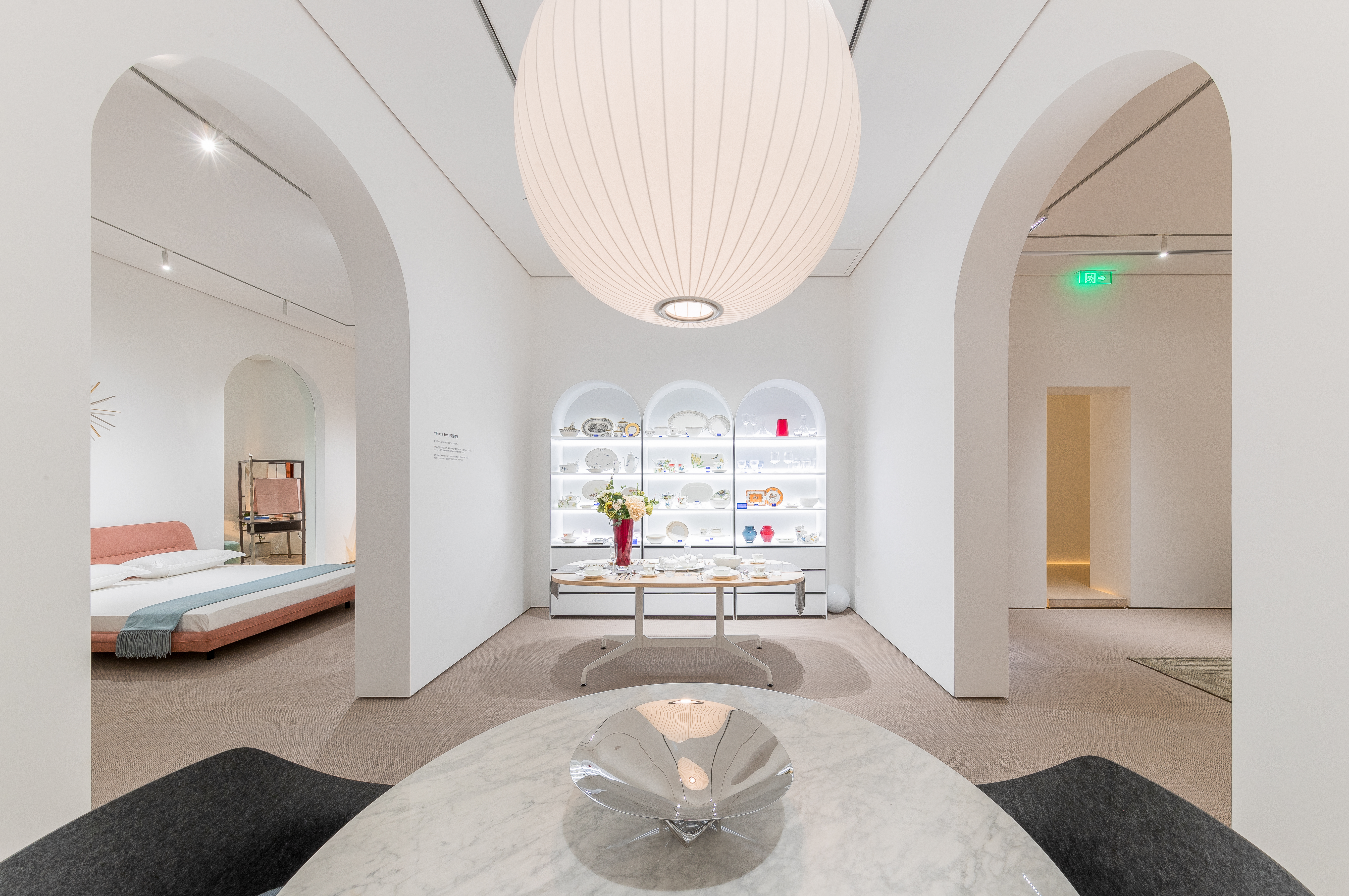 이 공간은 헤르만밀러(HermanMiller), 리네로제(Ligne Roset)와 같은 여러 가구 브랜드를 보유하고 있는 쇼룸이다. 이곳은 브랜드와 디자인의 특성을 보여주는 건축적 커뮤니티다. 디자이너는 두 가지 측면에 집중했다. 하나는 단일의 쇼룸에 여러 브랜드와 가구 유형 특성을 전시하는 최고의 방법을 찾는 것이고, 하나는 물건들을 전시할 뿐만 아니라 연속적인 공간 경험과 예술적인 분위기를 제공하는 것이다. 이렇게 공간은 클래식 디자인(목재 집)과 기술(인체공학적 의자), 건강(홈오피스), 그리고 예술(리빙갤러리)을 대표하는 다양한 가구 조합이 네 개 영역으로 나누어진 테마파크로 만들어졌다. 공간적 규모와 형태, 각 공간의 색상은 모두 다르며, 서로 다른 분위기를 형성하고 탐험과 탐구의 기쁨을 자극한다. 또한, 기본적인 기하학 형태의 사용과 구성은 전체적인 설계 과정에 걸쳐 나타난다. 이런 형태들은 사람들이 이 쇼룸의 의미에 대해 생각하게 하는 상징적, 은유적인 역할을 하기 위해 상호작용한다.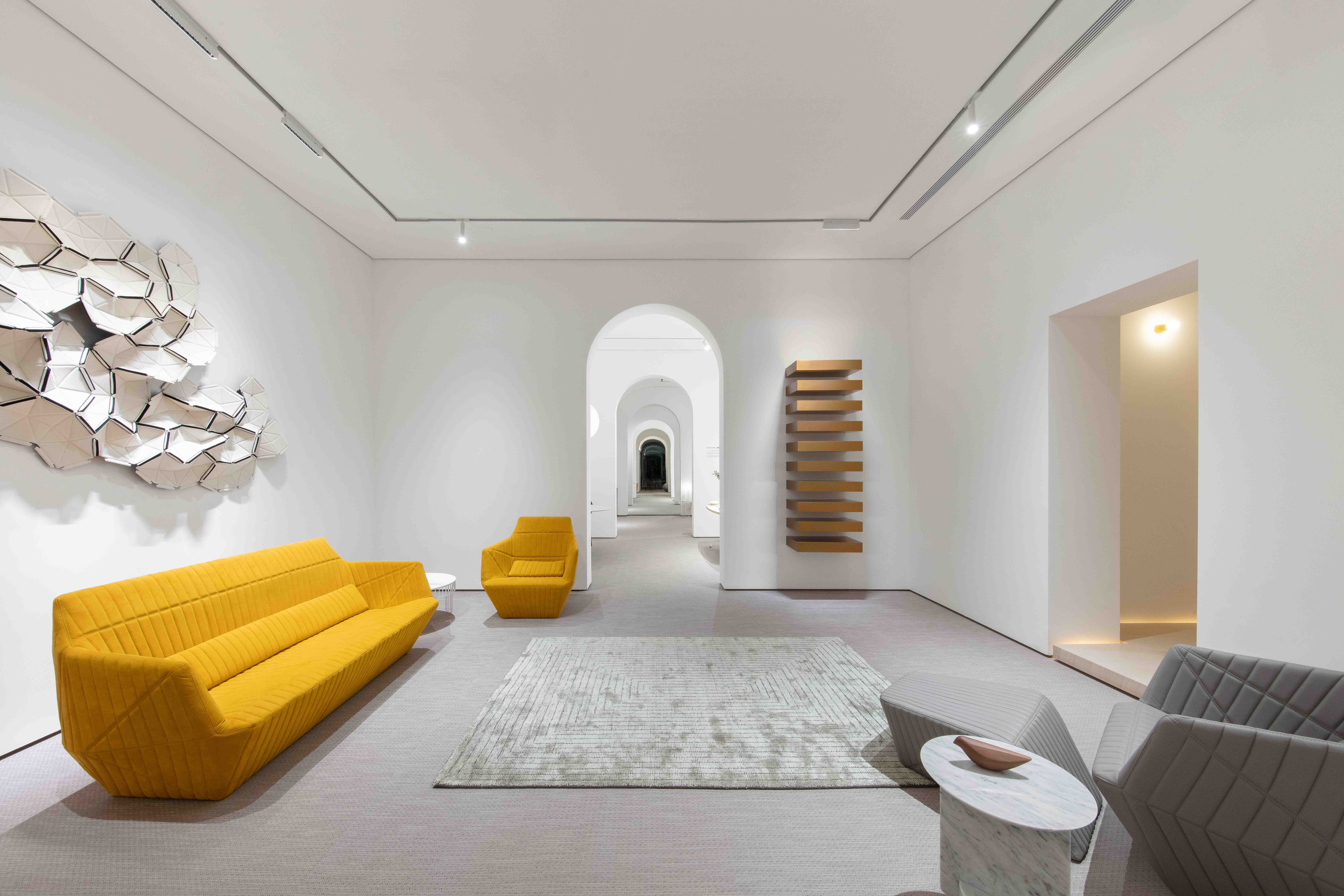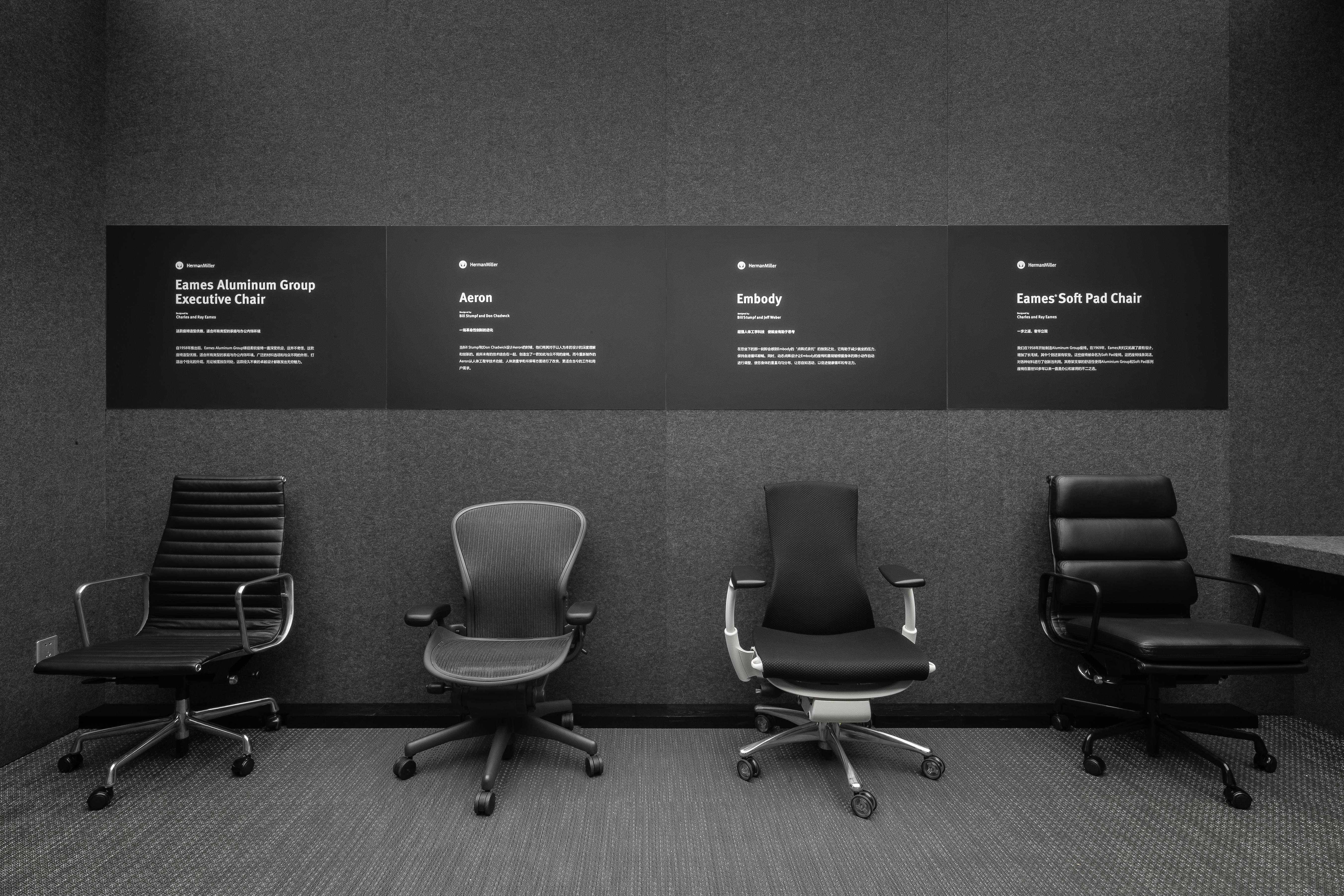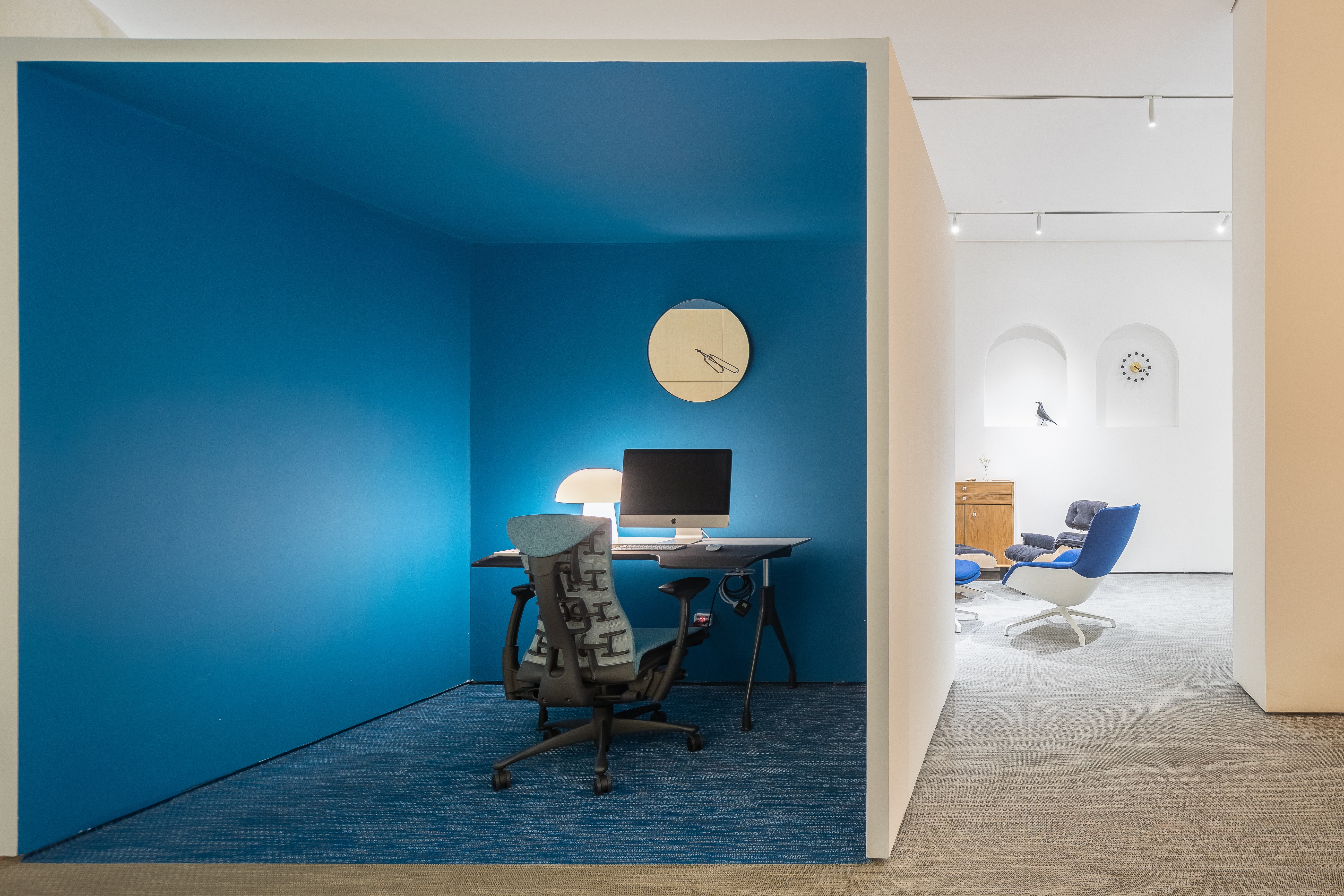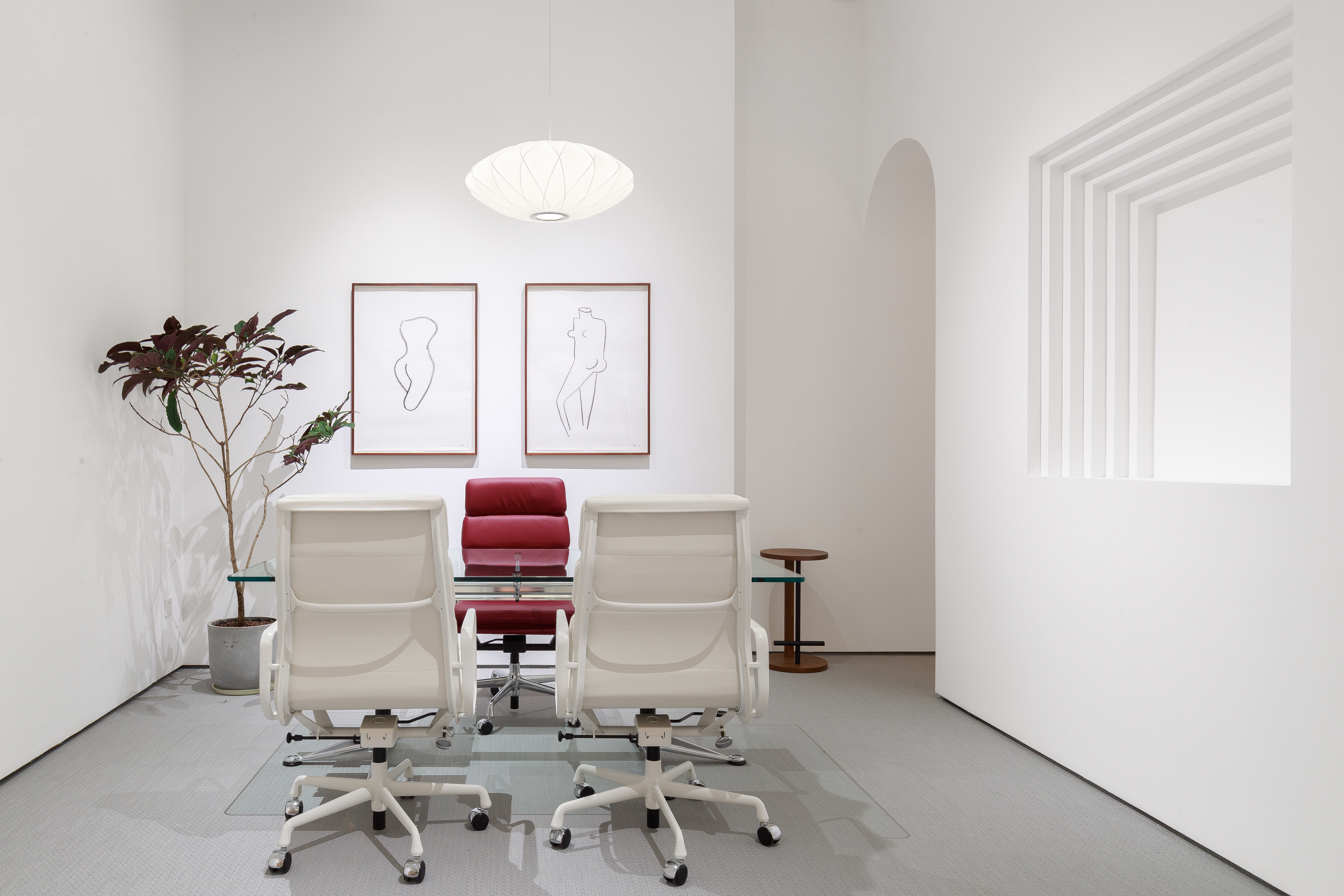 건축가 Peng & Partners
위치 Pazhou Subdistrict, Guangzhou, China
면적 300㎡
준공 2018. 11.
대표디자이너 Wang Peng
디자인팀 Gu Haopeng, Li Cheng
기술디렉터 Li Yuan
시공매니저 Wu Yiwei
조명컨설턴트 Moonlight Lighting Consultancy Co., Ltd. / AGN
사진작가 Shao Feng
해당 프로젝트는 건축문화 2020년 4월호(Vol. 467)에 게재되었습니다.
The project was published in the April, 2020 recent projects of the magazine(Vol. 467).
---
마실와이드 | 등록번호 : 서울, 아03630 | 등록일자 : 2015년 03월 11일 | 마실와이드 | 발행ㆍ편집인 : 김명규 | 청소년보호책임자 : 최지희 | 발행소 : 서울시 마포구 월드컵로8길 45-8 1층 | 발행일자 : 매일